We take lots of pictures of good, hearty meals we have around our city, but sometimes you need a bit of something sweet too.  New York is known for its cute (and expensive) desserts – remember the Sex and the City-fueled cupcake craze of the 00s? – and we're not immune to the siren song of unique and interesting-looking treats.  As such, we've been looking high and low this summer for some cool and delicious sugary snacks to help take the edge off the heat, and we've found four places that serve up great desserts.  Check out what we've devoured!
First up, in Williamsburg, is Republic of Booza, a new shop serving up Middle Eastern-style ice cream.  Booza is made with salep (ground orchid roots) and sap from the mastic tree, and it's pounded instead of churned before being frozen.  As a result, this ice cream is a little chewier than you might be used to, but it's still totally delicious.  Republic of Booza serves up both classic and more inventive flavors, so we decided to try a combination of what they had to offer:  we split a cone of blackberry, salted Oreo, and labneh and honey scoops.
Speaking of ice cream, we also decided to head over to Dez, on the Lower East Side, for some of their soft serve.  Dez also specializes in Middle Eastern food, served in a fast-casual setting, and this summer they've been creating new ice cream concoctions each month.  When we went the sundae on tap was turmeric and cardamom soft serve topped with orange slices and toasted coconut flakes.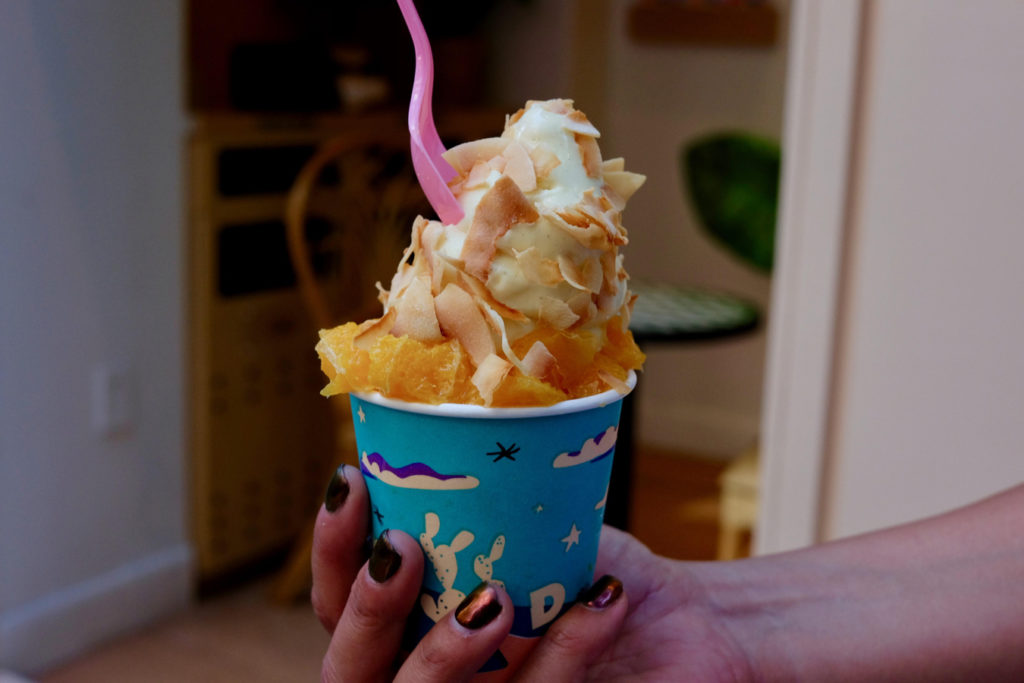 Next, if you make your way up to the Union Square area you'll have a chance to try Blue Stripes Cacao Shop, which (as you might guess) serves up all kinds of indulgent chocolate bites.  You can get cakes, pastries, fondue, and frozen drinks, but we decided to go with a "cake and shake".  This is the Nutella Bar variety, which is a chocolate shake topped with a chocolate graham cracker and two flaky cookies stuffed with Nutella cream, all coated with a chocolate fudge sauce.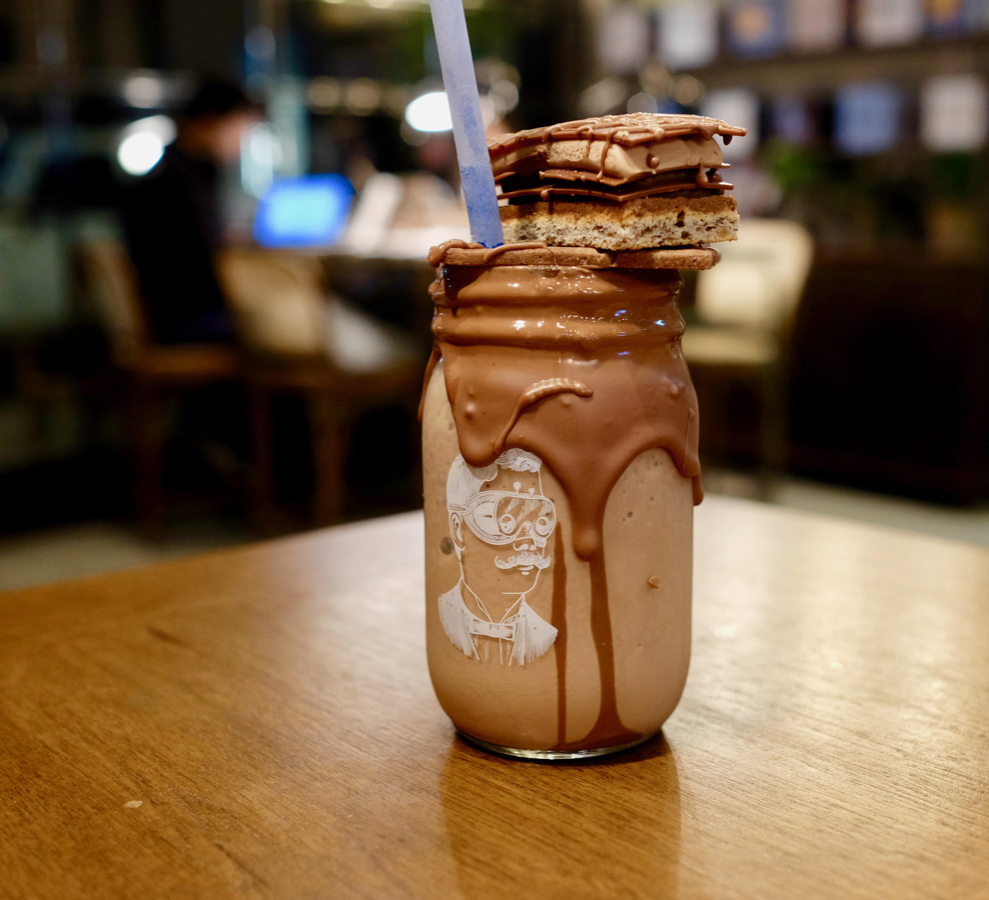 Finally, in the East Village you can visit Cupcake Market, which bakes all kinds of desserts but has become most famous for making sugar cookies iced and decorated like famous people.  You can get yourself a Drake cookie, or an Anna Wintour cookie, or one that looks like the Barefoot Contessa, but we decided to go with this one of Supreme Court Justice Ruth Bader Ginsburg.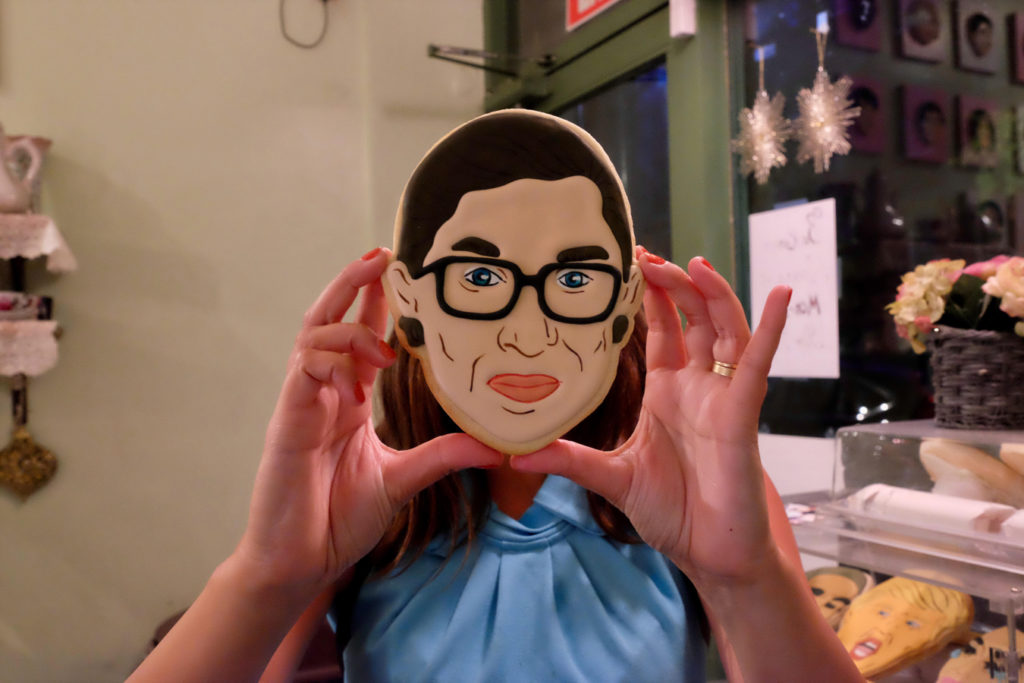 We're now in recovery from eating all this sugar, but we really enjoyed all of the desserts we had.  They're beautifully made but also creative and tasty, and you can sample some great sweets from different parts of the world.  Check out any of these places if you're looking for a treat, and check back soon to see some of the other places around New York that we recommend!