We haven't really done any New York City restaurant recommendations lately, for good reason – everything was closed for dine-in service until recently, and even now you can only eat outside.  But since things are slowly reopening and people are dying for a meal out, we thought we'd highlight two places today.  The unifying theme here is that both spots we're writing about feature Asian cuisines:  one serves up Sichuan cooking, and the other is centered around Vietnamese food.  Here's what we enjoyed at each place, but just be warned that we are showing some meat in this post.
First up is Han Dynasty, which started in the Philadelphia area and then expanded over to New York.  Right now their two locations in Manhattan are open (but the one in Brooklyn is temporarily closed), so we decided to check out the East Village outpost.  We started with an order of these fried vegetable dumplings: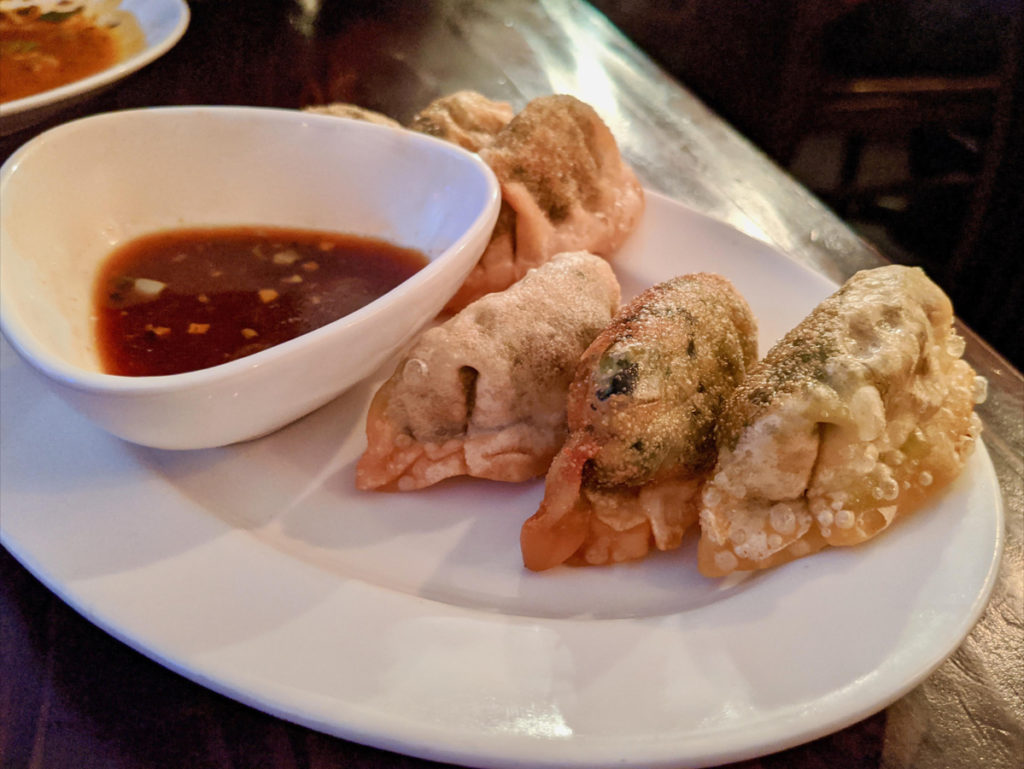 Plus Cyril got some dan dan noodles.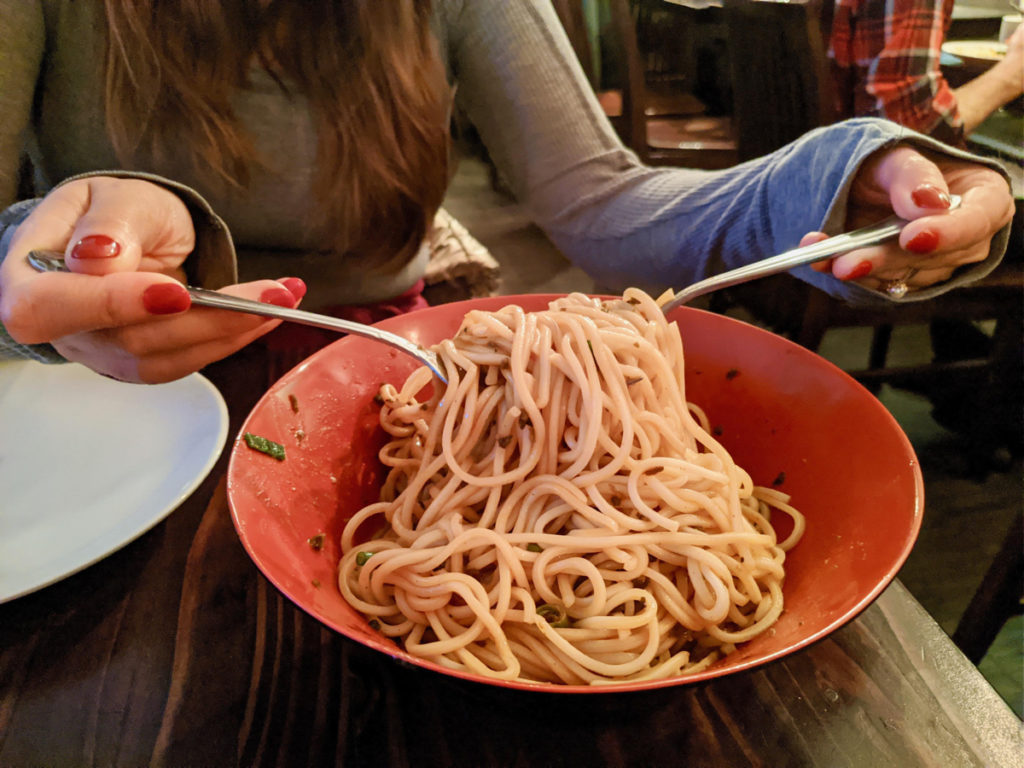 And then Miriam went with the dry pepper style tofu, which is fried and then served with a variety of chiles.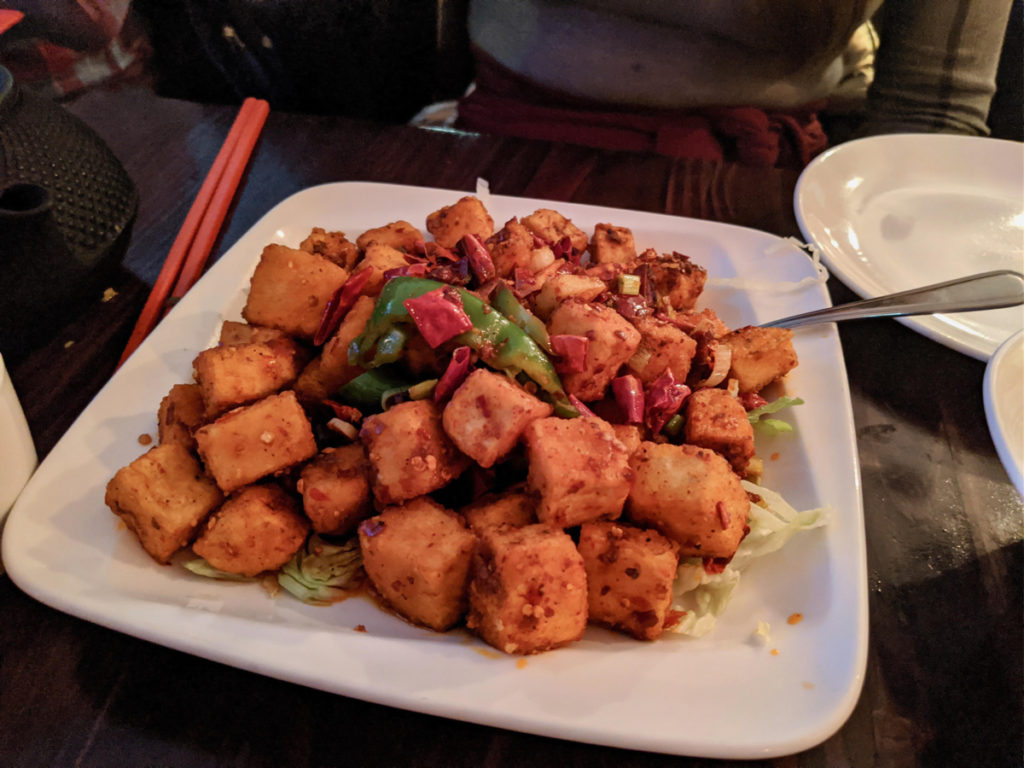 While Cyril had some kung pao beef, in a sauce of peanuts, peppers, and chiles.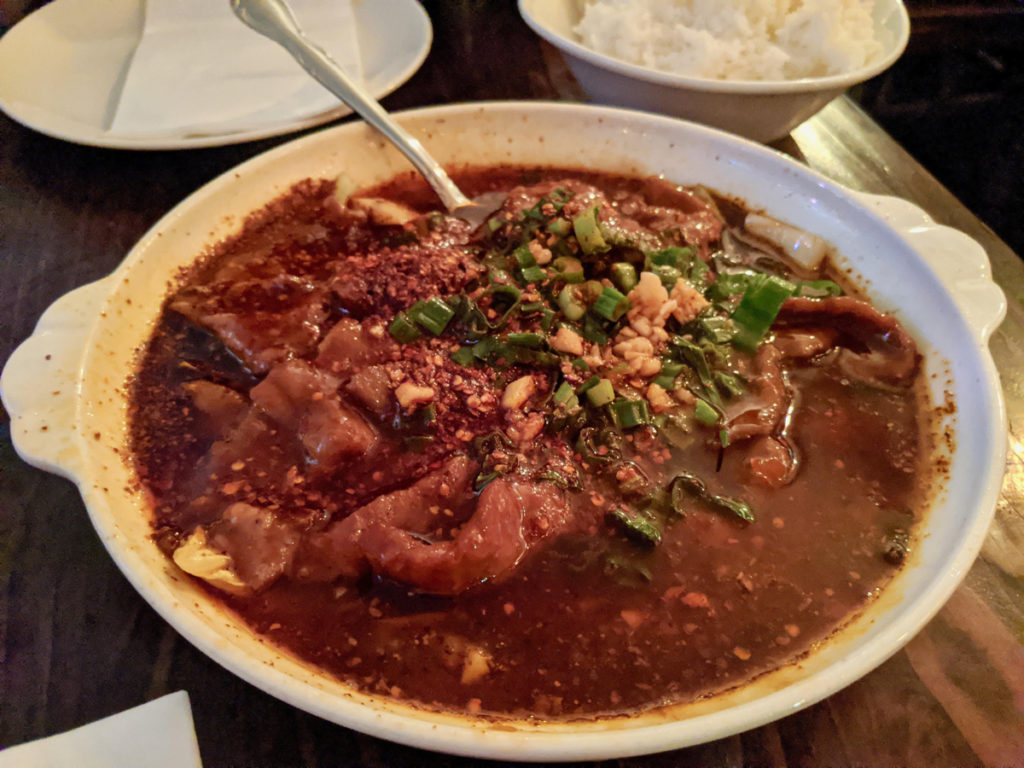 If Sichuan is not your thing, you can also head over to Williamsburg to check out Bolero – unfortunately they're closed right now for the pandemic, but we were able to squeeze in a visit right before everything shut down.  Their menu is Vietnamese, but don't expect to see pho or banh mi on the menu, because they serve up more unusual dishes from the country.  For example, here are some steamed glass dumplings stuffed with mushrooms: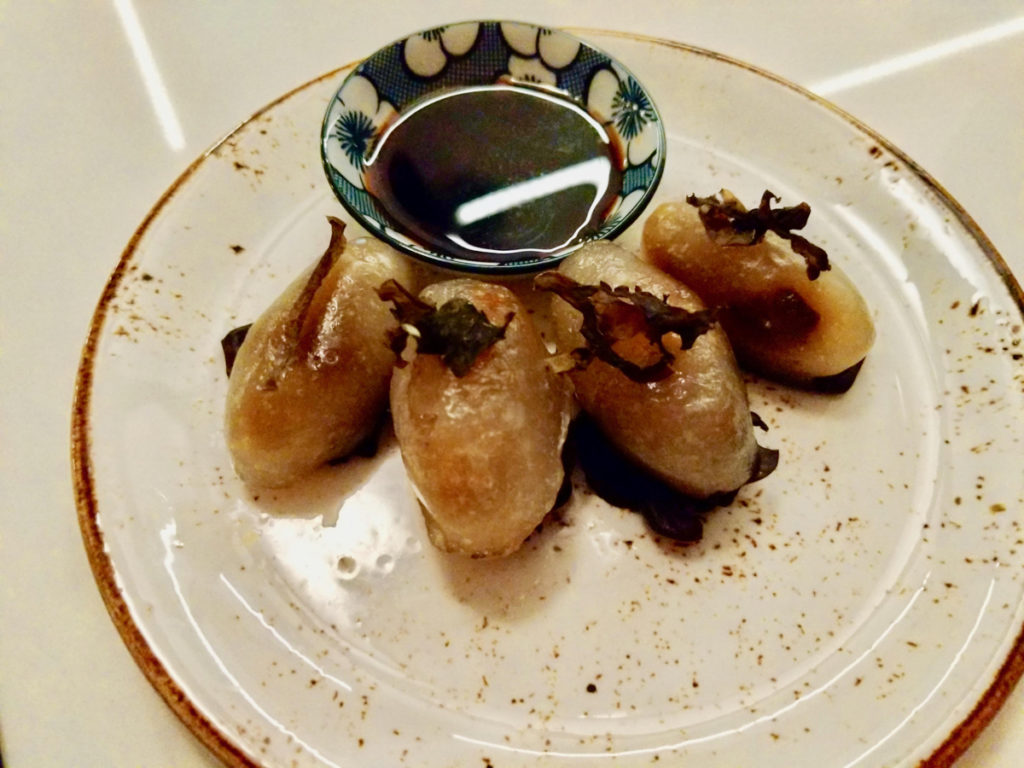 And this is an appetizer of sautéed mushrooms and tofu slices: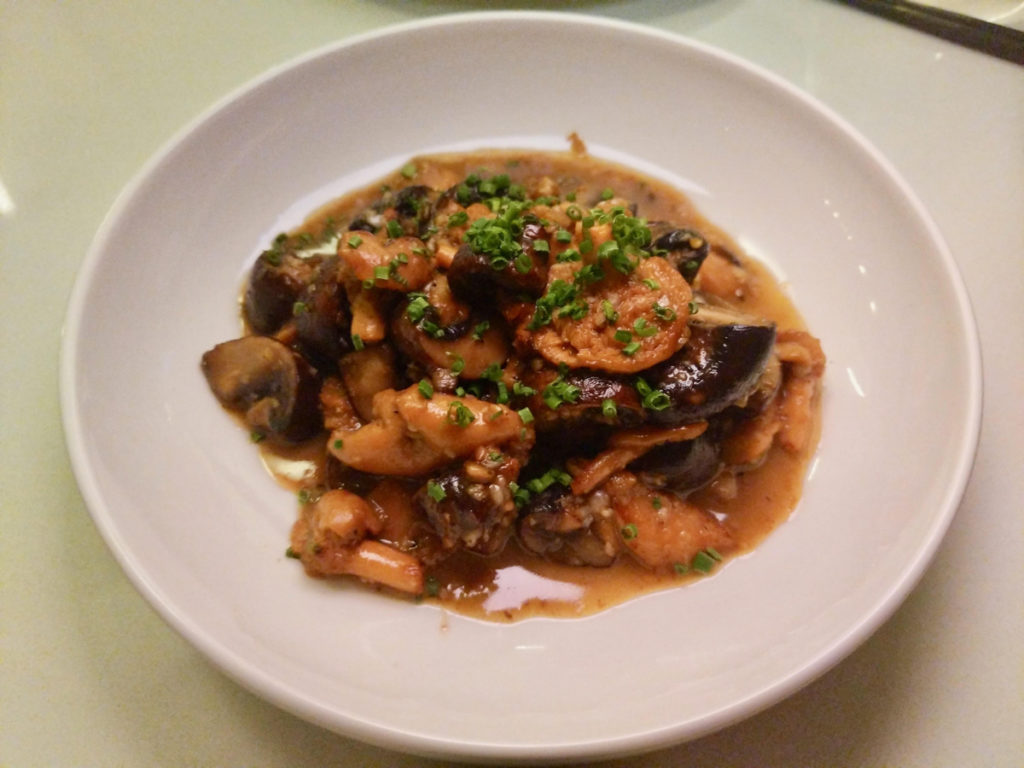 For an entree, Miriam had the lemongrass tofu, topped with chilis and fried kaffir leaves …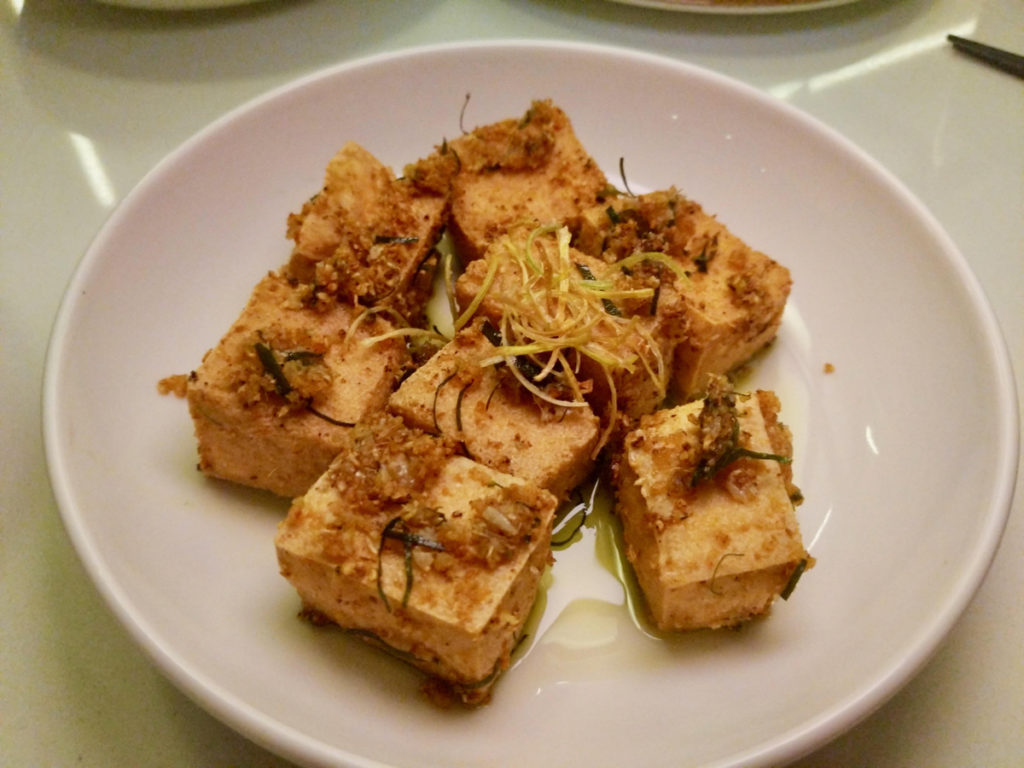 … while Cyril got some poached chicken over greens, with a shaved egg yolk on top.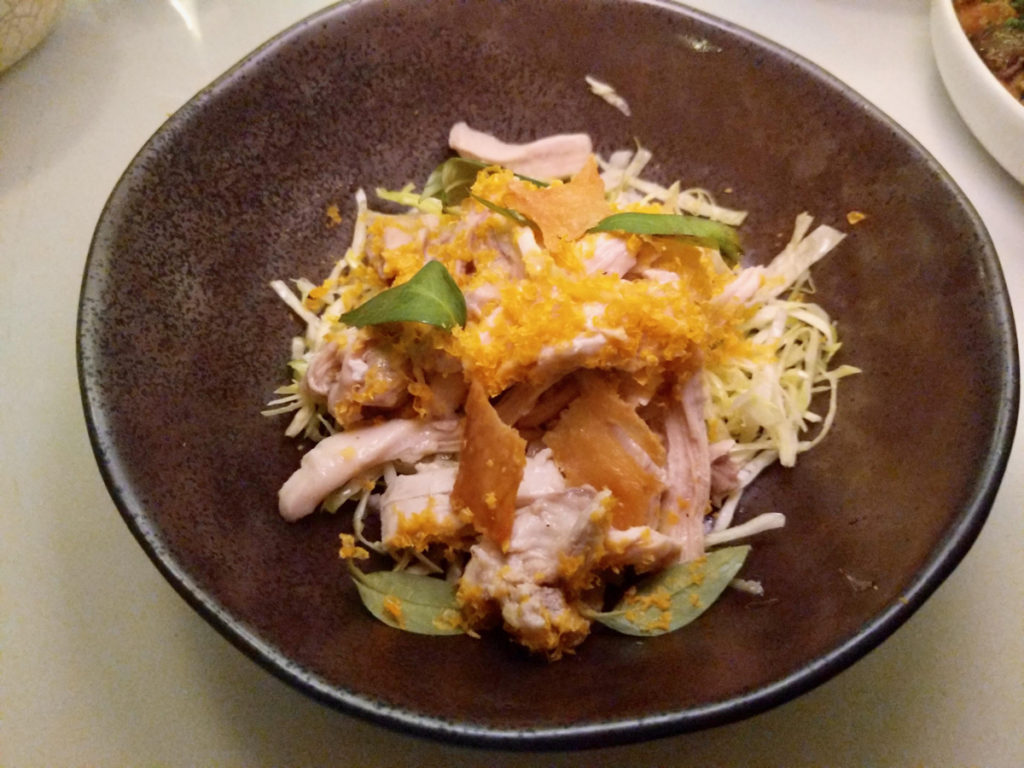 And for dessert we had the caramelized coconut sticky rice, which is steamed in a banana leaf and served with sesame seeds on the side.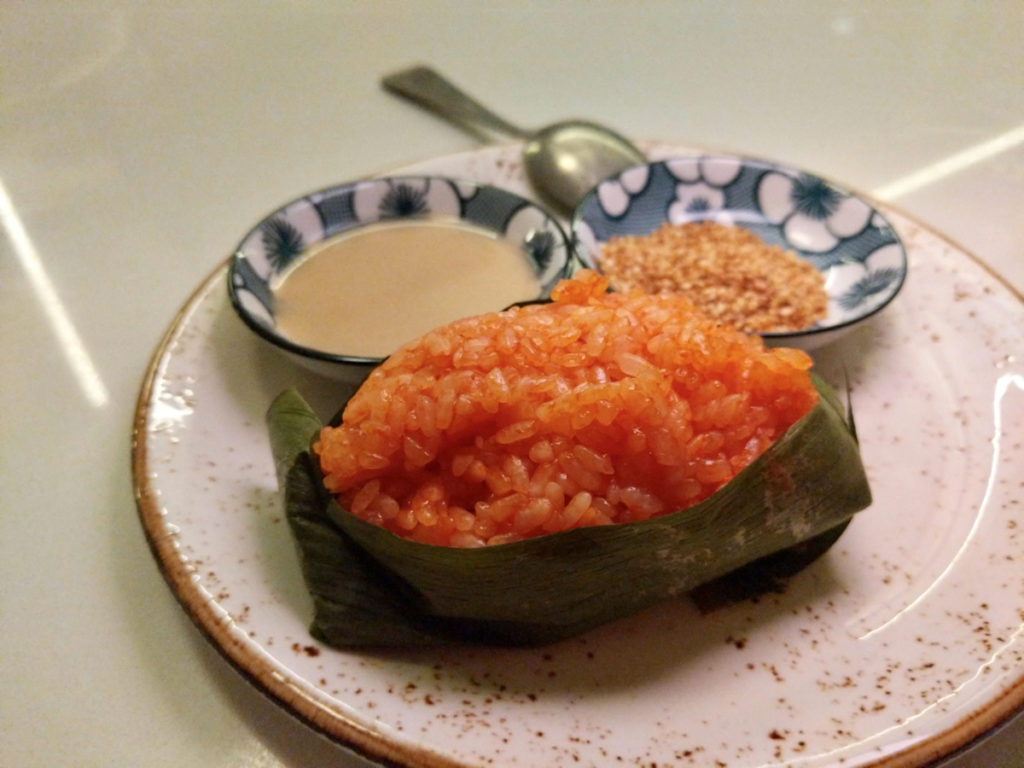 We've really come to love Sichuan food and its unique spiciness, so we liked being able to sample different dishes from Han Dynasty.  Bolero, meanwhile, allowed us to explore aspects of Vietnamese food that we'd previously been unfamiliar with.  Trying out new dishes from familiar cuisines is one of the best parts of dining in New York, so we're overjoyed to see things opening back up for us – and everyone else – to have the chance to try some of the restaurants that make this city great.  As you feel comfortable doing so, we really encourage you to go and support your local businesses and seek out new and adventurous foods!