We know that veggie burgers have a less than stellar reputation, and many meat eaters consider them a poor substitution for the real thing.  But while there are some versions out there that taste like sawdust and sadness – believe us, we've had them – a good veggie burger can be tasty!  The key is to make sure you're using a good brand, cooking it right, and adding an excellent combination of toppings.
This is what we used:
Morningstar Farms of Boca Burgers
Olive oil
Fresh mozzarella
2 red bell peppers
Pretzel rolls
We recommend using Morningstar Farms or Boca burgers in particular because they taste good and can be found in most grocery stores (and bonus, many varieties of Boca burgers are vegan).  Cyril cooks the burgers by letting them thaw a little first, then throwing them on a griddle that's been brushed with olive oil.  He cooks each patty for 4 minutes on one side, flips them over to cook for another 4 minutes, and then they're ready for toppings!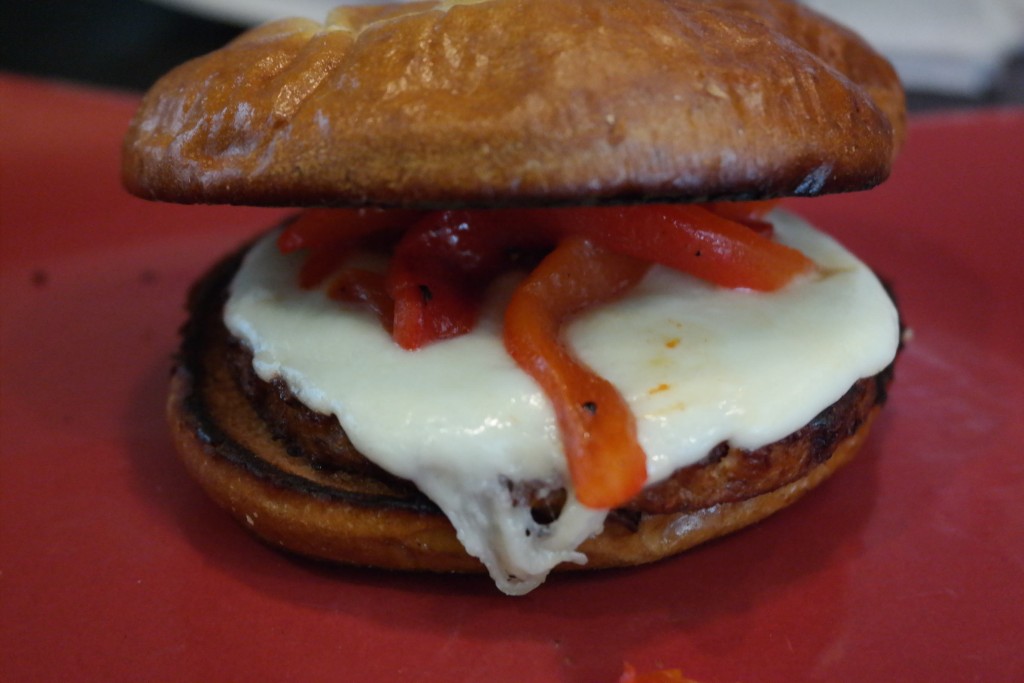 For this burger, we decided to get a little fancy for the toppings.  We cut the fresh mozzarella into thick slices, which turned into nice little pillows of cheese once they melted on top of the burgers.  We also roasted our red bell peppers in our broiler, peeled the skin off each pepper once they cooled, and then sliced them into strips to place on top of the mozzarella.
Finally, we used our pretzel rolls to hold everything together (because pretzel rolls are the best rolls).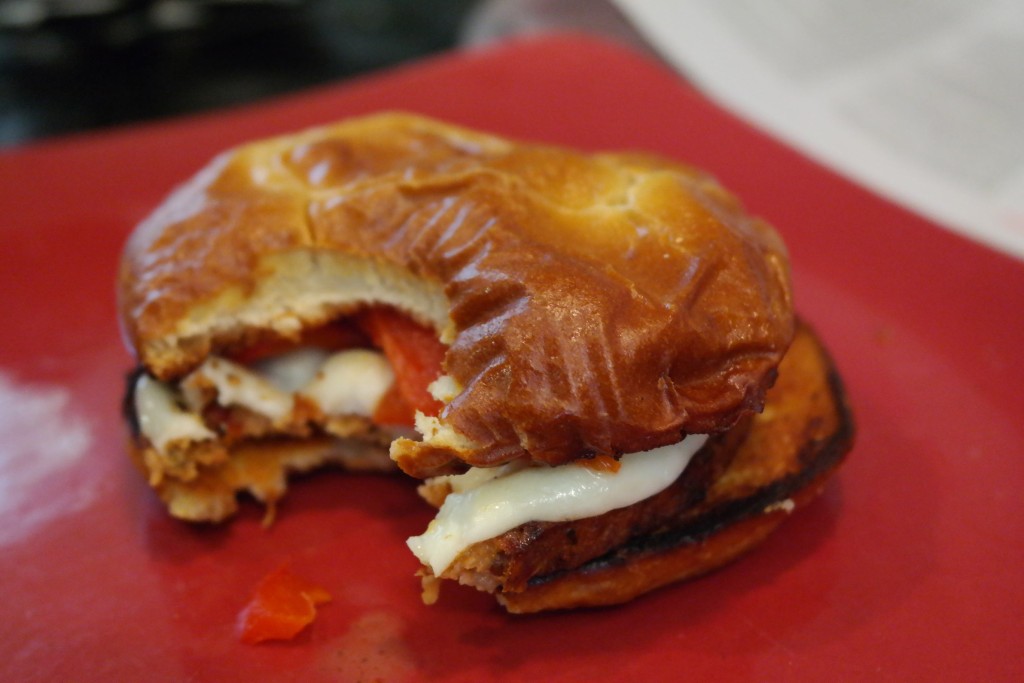 We like this combination of toppings because the sweetness of the red peppers contrasts well with the creaminess of the mozzarella, and the pretzel bun tops everything off nicely.
We'll feature more recipes for veggie burgers in the future, because there are so many different combinations of ingredients you can use.  The possibilities are deliciously endless!