Eight years ago, Miriam got to ride with the Munchmobile on the Fourth of July.  If you're unfamiliar with the Munchmobile – which you probably are – it was a weekly summer column that the Newark Star-Ledger, Miriam's local newspaper growing up, ran every summer.  Peter Genovese, who wrote the column, would round up a handful of New Jersey folks once a week and take them around to all kinds of different eateries around the state.  On July 4, 2008, Miriam rode around in the Munchmobile's signature hotdog-festooned van and got to eat at several backyard barbecues in north Jersey.
One of the places Miriam stopped at was the home of Bob and Vita Konowich in Wayne, NJ, who had the most amazing backyard setup.  They had a pool, a pool bar, an outdoor brick oven pizza, and their own beekeeping equipment.  Instead of cranking out burgers and sausages for the holiday, Bob and Vita were making pizzas in their backyard, including oner made with pears and their own honey.
That pizza was so delicious that this year we decided to recreate it at home.  Here's what you'll need:
Yeast
Salt
Flour
Olive oil
Mozzarella cheese
Ricotta cheese
Pears
Honey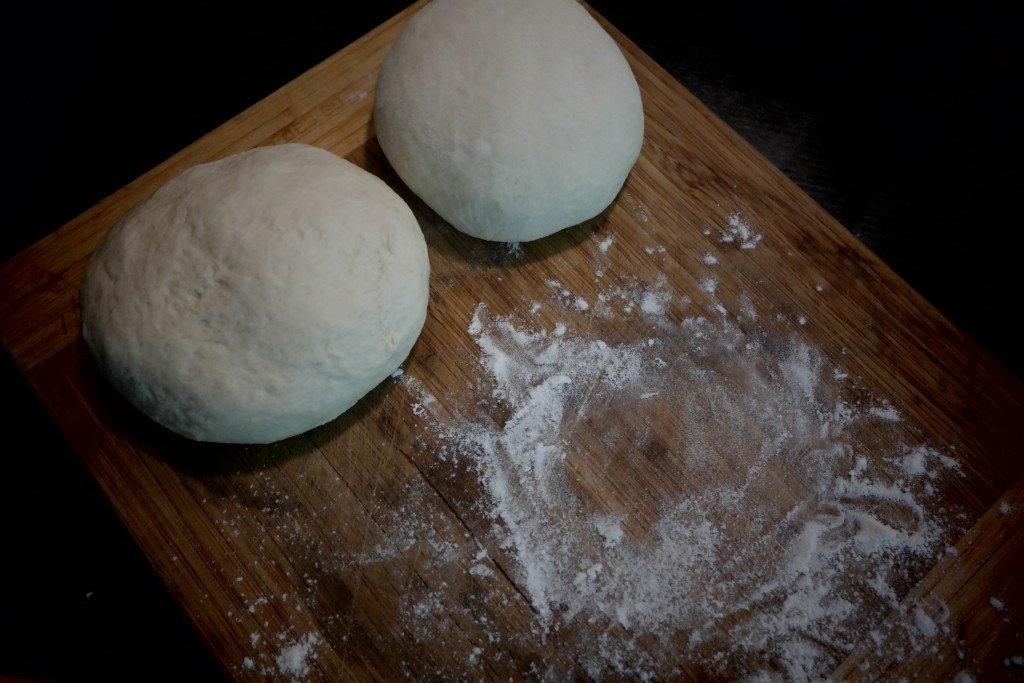 We started first with our go-to pizza dough recipe, which can be found here (and for which you'll need the yeast, salt, flour, and olive oil to make).
Then we decided to make this a white pizza, so we layered our mozzarella cheese and ricotta cheese on top.  We quartered several pears and then sliced them and put them on top of the cheese.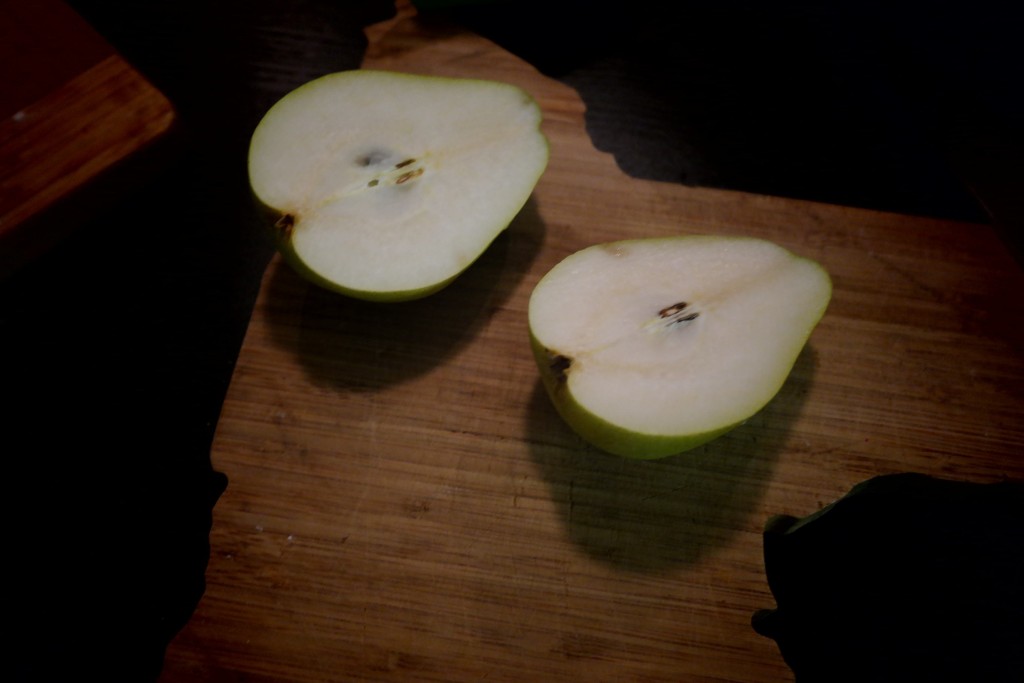 Finally, the honey – Cyril insisted that we use the good stuff, so we rooted around in our cabinets and found some from a farm near where he grew up.  We drizzled that on top of everything.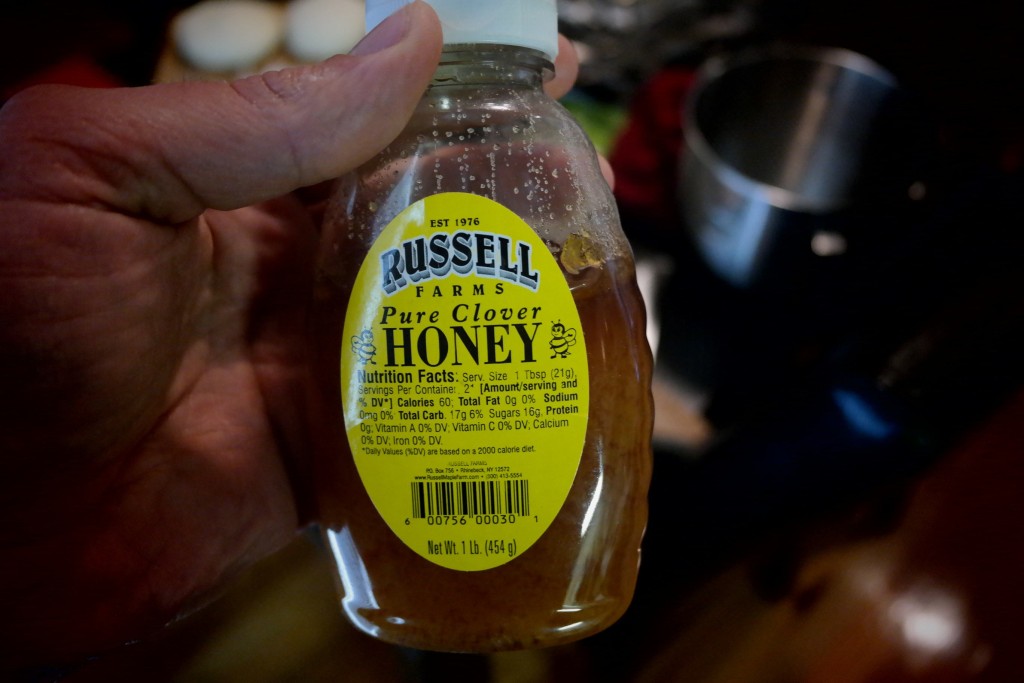 The pizza went in the oven to bake at 400°F degrees for about 20 minutes.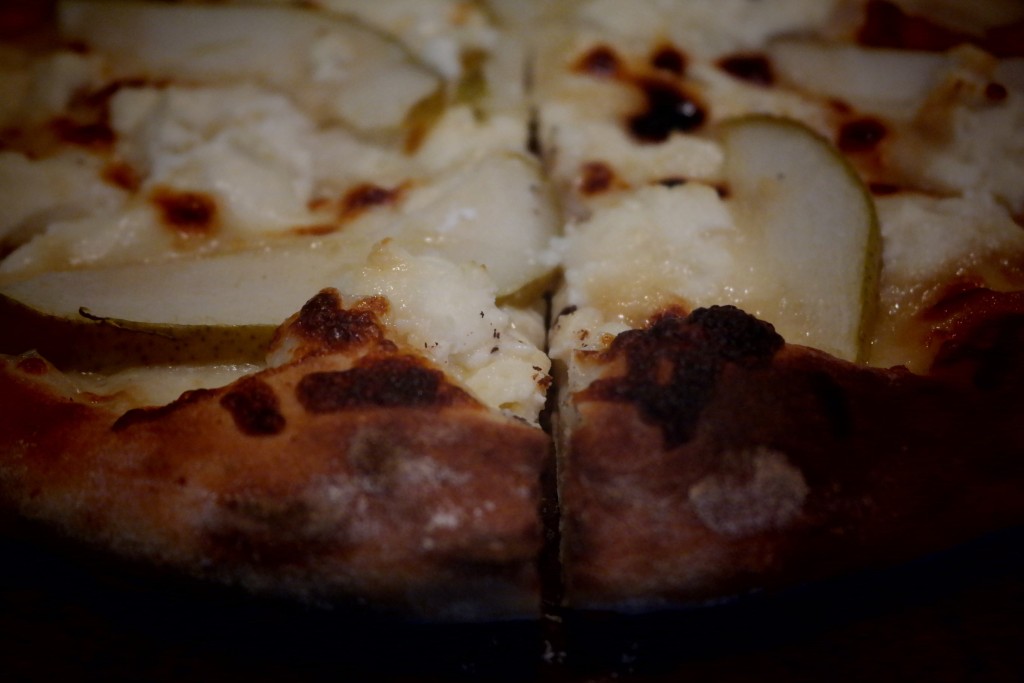 See this?  It's delicious!  The sweetness of the pears and the honey contrasted well with the creaminess of the two cheeses.  Sure, fruit on pizza can seem a little strange, but trust us – this was tasty!