We love to order chiles rellenos when we go to a Mexican restaurant, and they're also one of Miriam's favorite foods in general.  In fact, chiles rellenos is one of the first dishes that Cyril made for Miriam, and Miriam was quite impressed.
So what are chiles rellenos?  In Spanish, the name means "refilled chiles", and that's exactly what they are:  poblano peppers that have been gutted, filled with cheese, and then fried.
To make these, you'll need:
Poblano pepper
Queso fresco or Monterey Jack cheese
Eggs
Vegetable oil
4 Roma tomatoes
Garlic
A vegetable bouillon cube
Flour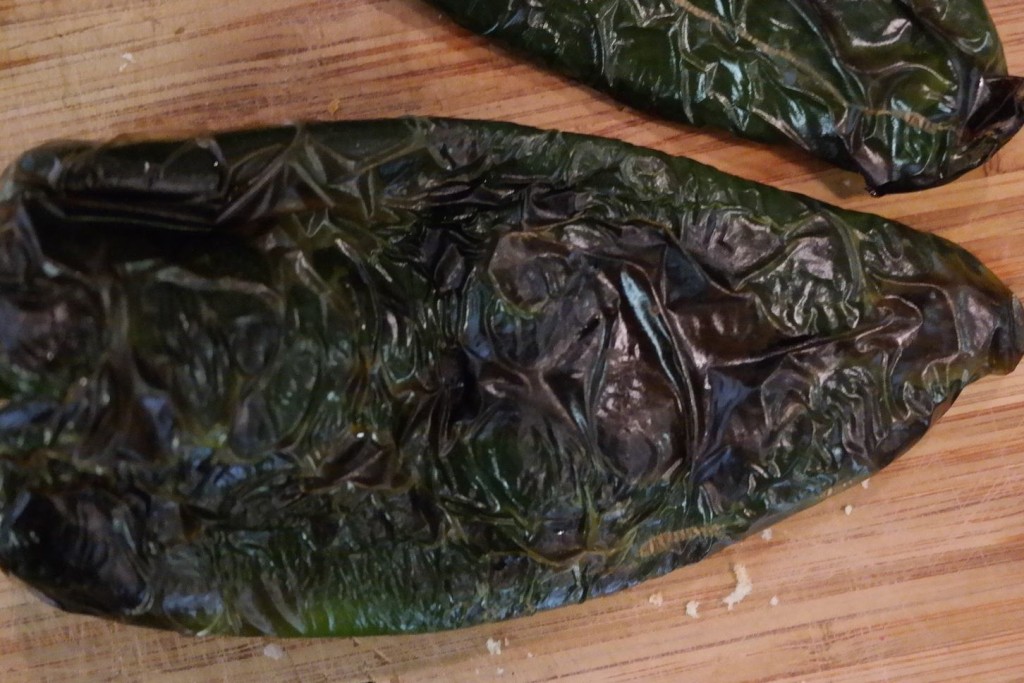 You'll want to get the largest poblano peppers you can find, then heat your broiler to 500 degrees (or as high as your oven will go )and stick the peppers on  a pan to go in the oven.  Rotate them every few minutes, so each side gets equally cooked, until the entire outside is charred.  Then place them in a plastic bag for ten minutes to let them cool and to help loosen the skin.  Once the peppers are cool to the touch, hold them under cold running water and gently peel the skin off.
Next make a small cut in the peppers (but not all the way around – just from top to bottom) and de-seed them.  Once they're empty on the inside, fill them with either queso fresco or Monterey Jack cheese.  Use toothpicks to pin them closed.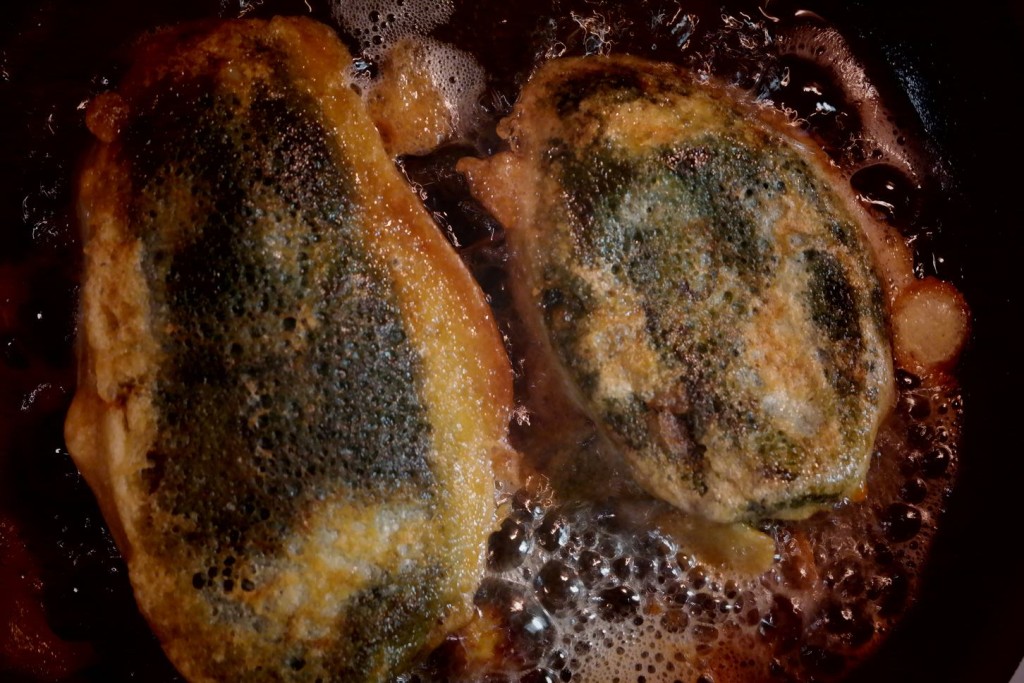 Then dip the peppers into an egg batter – whipped egg whites with a tiny amount of egg yolk.  Heat up the vegetable oil in a large skillet over medium-high heat and fry them until they're golden brown.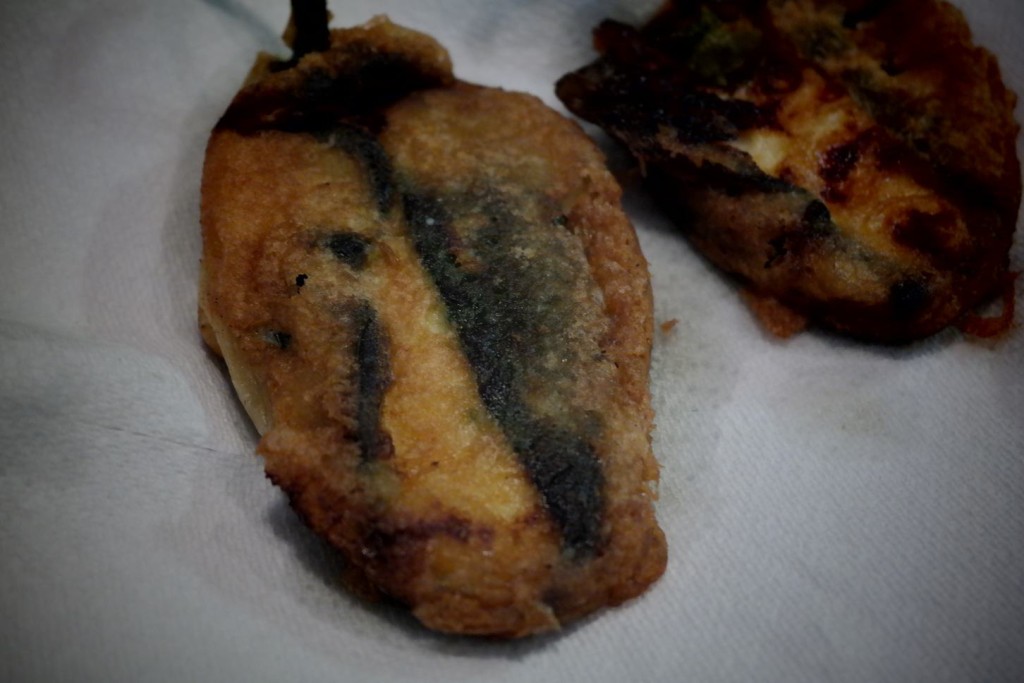 You can eat the chiles just like this, or you can top them with a tomato-based sauce.  We adapted this Food Network recipe by halving our tomatoes, adding them to a cup of water, and simmering them in a pot, then adding some garlic and a vegetable bouillon cube.  In another skillet, we heated  ¼ cup vegetable oil and then mixed it with a teaspoon or so of flour.  After the flour browns, the tomato mixture gets poured on top and everything simmers together for five minutes.  Spoon the tomato sauce over the chiles, and you have your own plate of chiles rellenos autenticos.