Miriam grew up with the tradition of having pizza on Sunday nights, so when we moved in together we decided that making pizzas would be a part of our what we make at home.  But we don't just want to slap some cheese and sauce on a crust and call it a day – we want to make our pizzas interesting.
So here's what we used to make this pizza:
Yeast
Salt
Flour
Olive oil
Red sauce
Mozzarella
Baby potatoes
Rosemary
When we make pizzas, Cyril first makes the dough several hours beforehand – you can find the recipe he uses here, and you'll need your yeast, salt, flour, and olive oil to make it.
Then we lay down your red sauce.  You can get some really good brands in your grocery store or you can make one yourself.  For cheese, it's your mozzarella.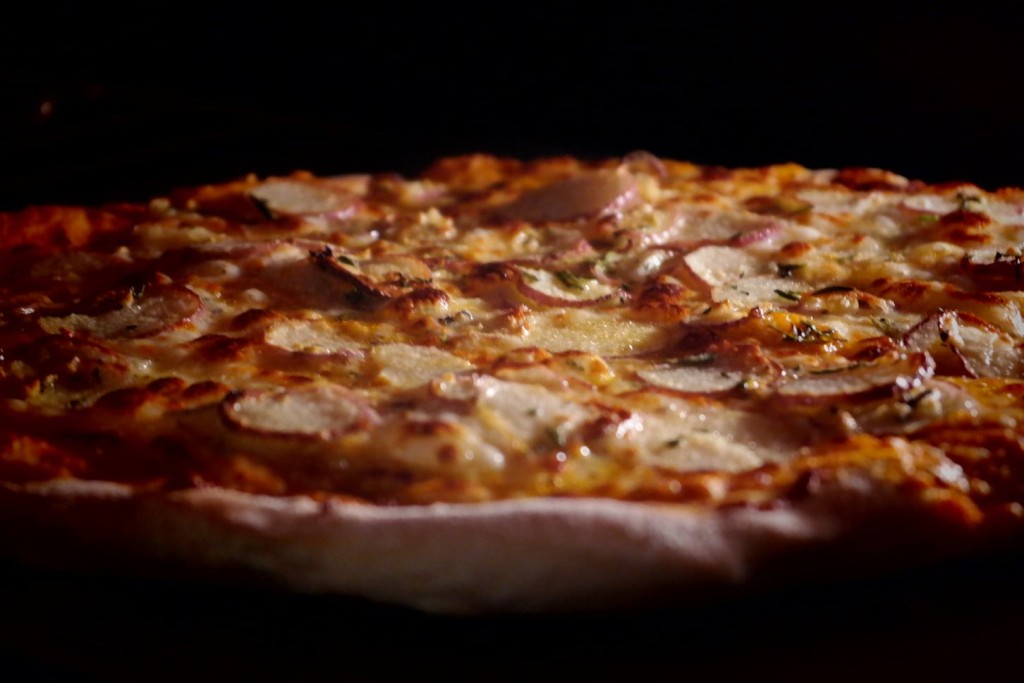 Then comes the toppings.  For a while, we've been talking about making a potato pizza.  Yes, it's carbs on top of carbs, and Cyril was initially skeptical.  Miriam was too, until she a few years back she had an excellent potato rosemary pizza from Pizza Rustica in Philadelphia.  So we tried to recreate that.
The trick is to get baby potatoes and slice them thin, because you don't want large, chunky pieces of potato to overwhelm the rest of the pizza.  We put those on top of the cheese and then sprinkled rosemary over everything.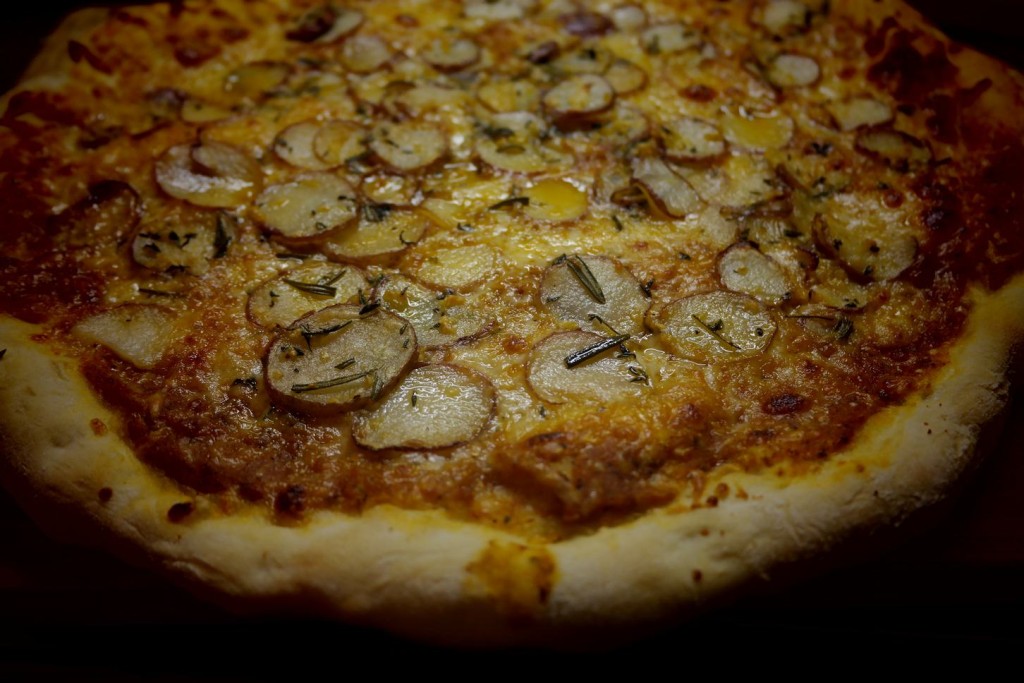 The potatoes ended up slightly crunchy, which was a nice contrast with the gooey cheese.  It's not a traditional pizza topping, but potato pizza ended up being a good addition to our rotation of pizzas.