These zucchini fritters were invented when we lived in Roanoke, Virginia.  It was a Saturday morning when Miriam was feeling hungry but very indecisive, and Cyril suddenly had a burning desire to visit our local farmer's market.  This is what he came back with:
2 eggs
Parsley
Garlic
A potato
2 zucchini
Greek yogurt
Mint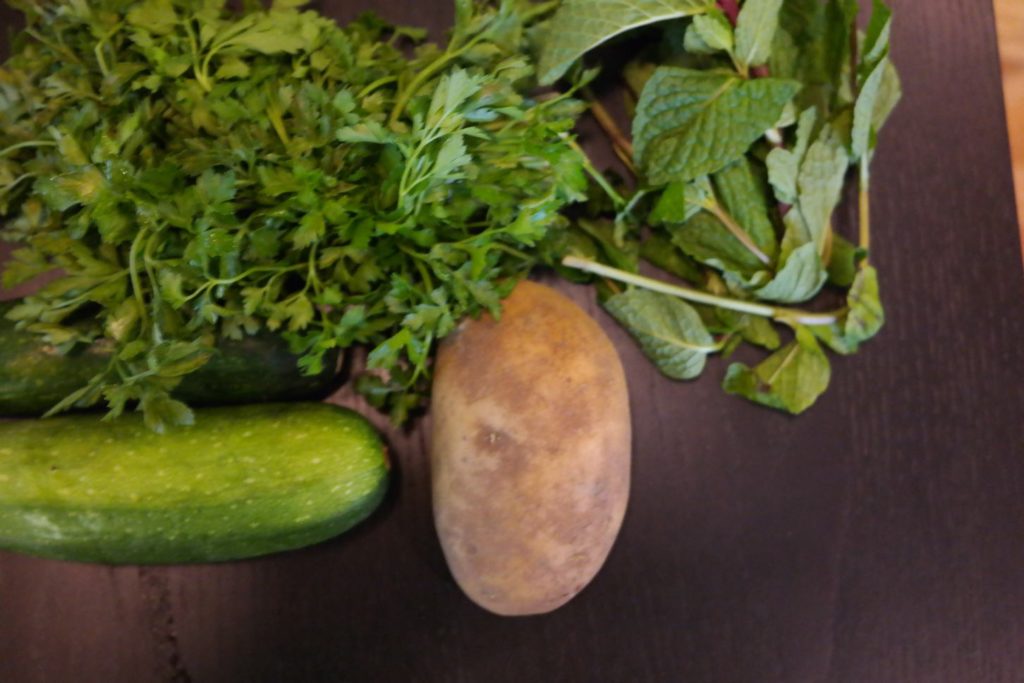 So then we had to figure out what to do with all this.  Luckily Cyril is creative, and he decided to make some fritters.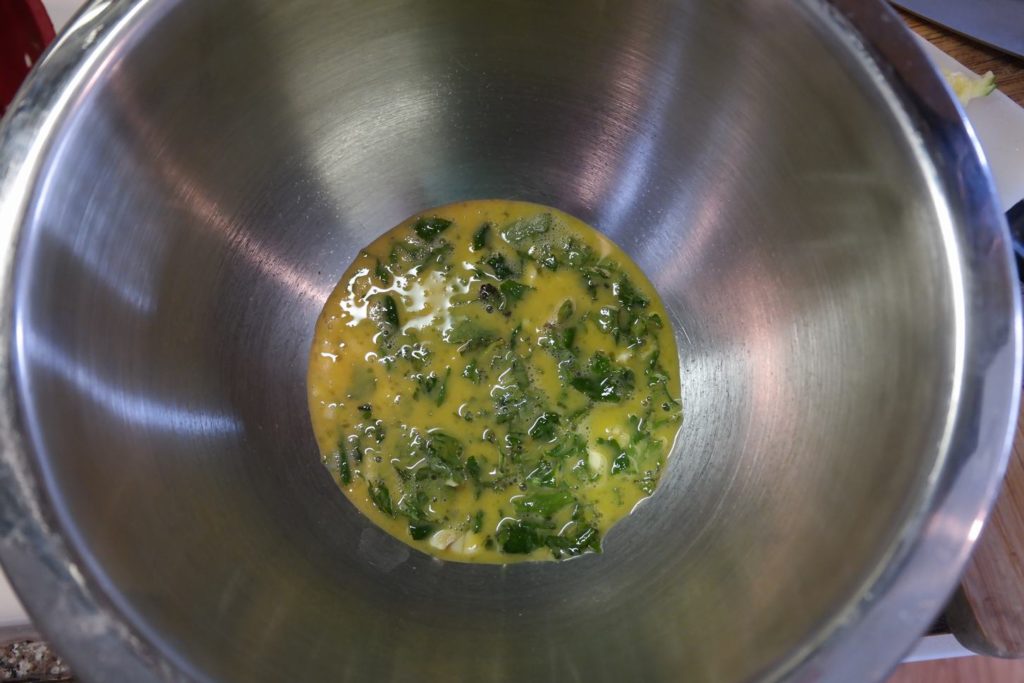 First, we beat the eggs and added chopped parsley and garlic.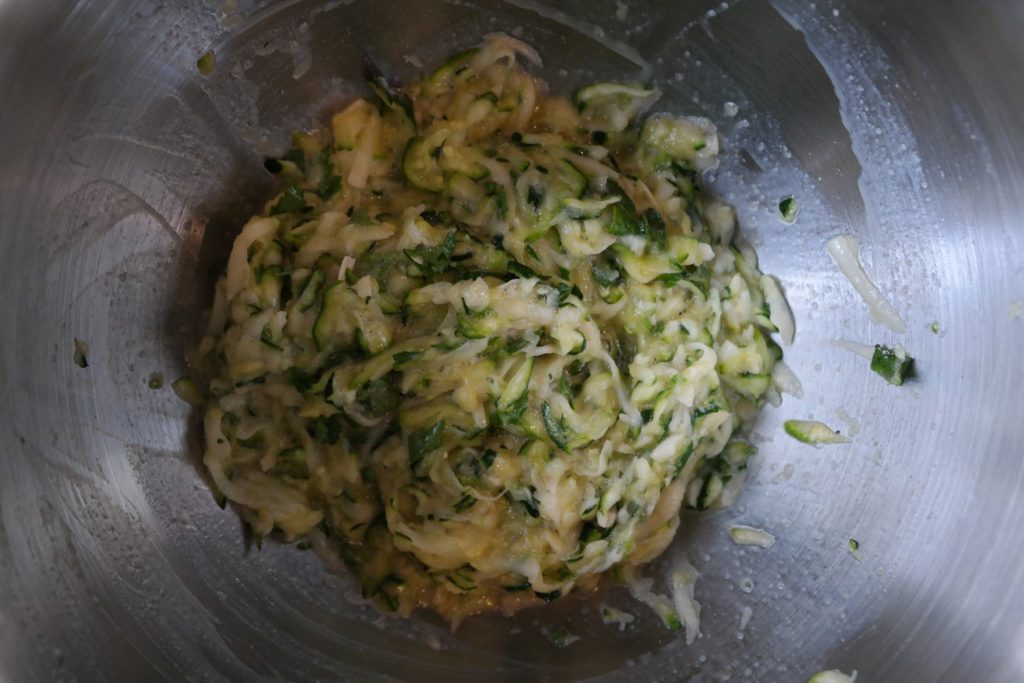 Then we shredded the potato and zucchini, put them in a colander to drain out all the water (you can also pat them dry with a paper towel), and then added them to the eggs.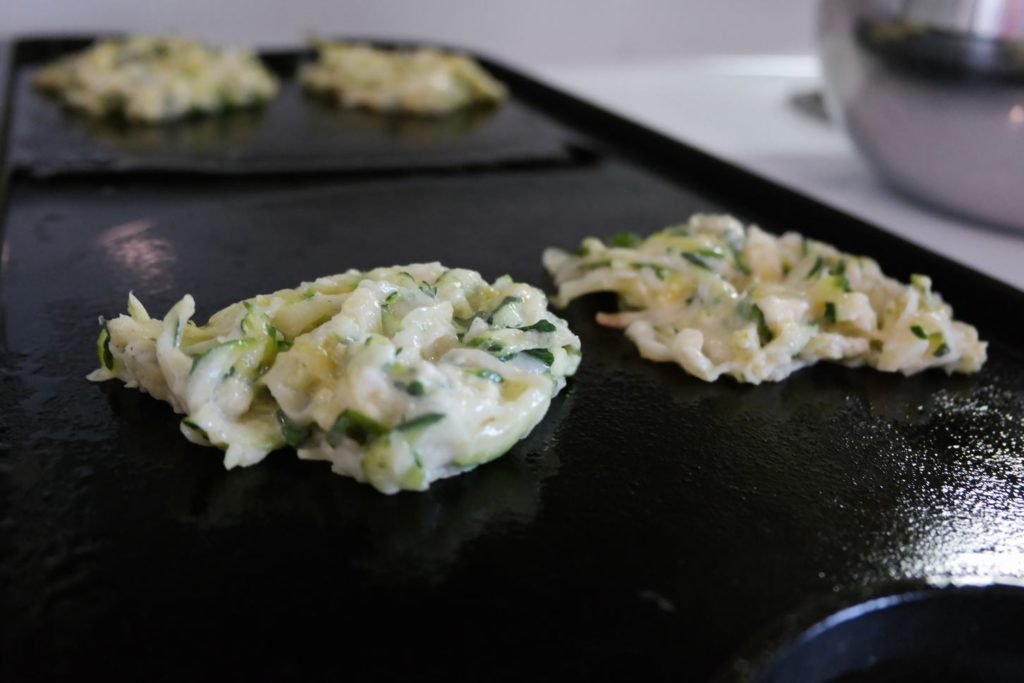 Next we heated up our griddle and brushed it with a little olive oil.  We made small cakes out of the zucchini-potato mixture and cooked them for a few minutes on each side, until they were golden brown and crisp.
To top it all off, we made a creamy sauce out of Greek yogurt.  We chose to add mint to the sauce, but any chopped green herb should be tasty too.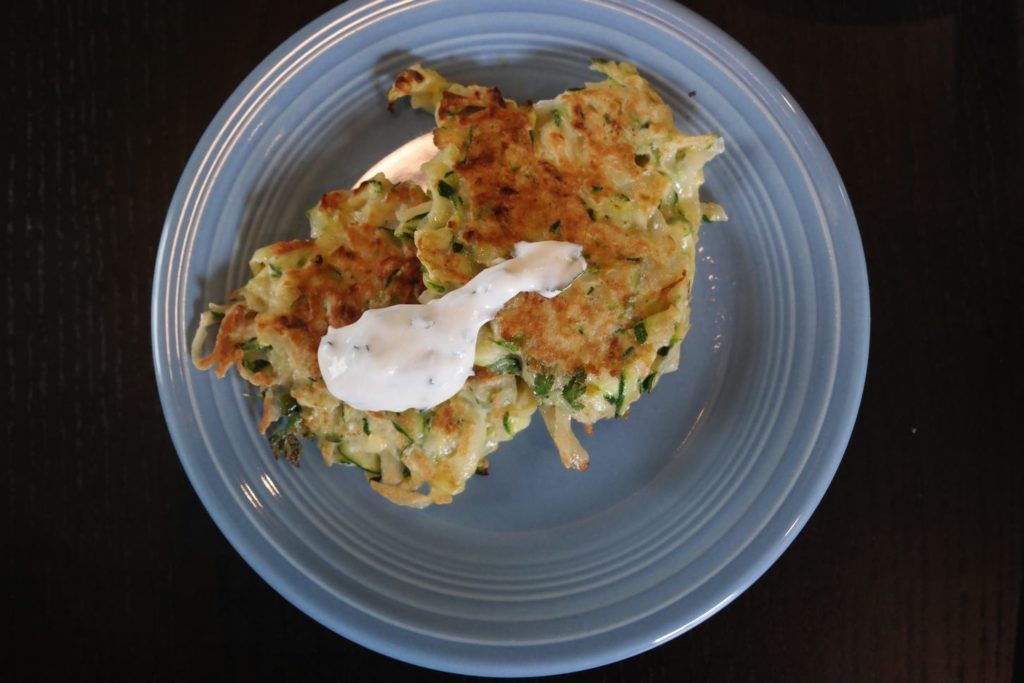 These turned out to be nice, veggie-filled snacks.  It was a little difficult to work with the zucchini and potato because it takes some time to shred everything (and the shreds get everywhere), plus you need to make sure you get as much water squeezed out as possible.  But once you get all the ingredients prepped, these fritters are pretty easy to make and they turn out delicious!