Recently, we decided to do a dessert tour with Sugartooth Tours.  If you've never done a food tour, we highly recommend it – you get to go around sampling bites from a variety of different restaurants while learning the history of wherever you are.  It's a great way to taste your way around a new city you're visiting or to learn more about the place where you live.
With our recent tour, we got to go to six different places.  We started at Ben's Kosher Deli, where we had some kosher (in this case, dairy-free) apple strudel: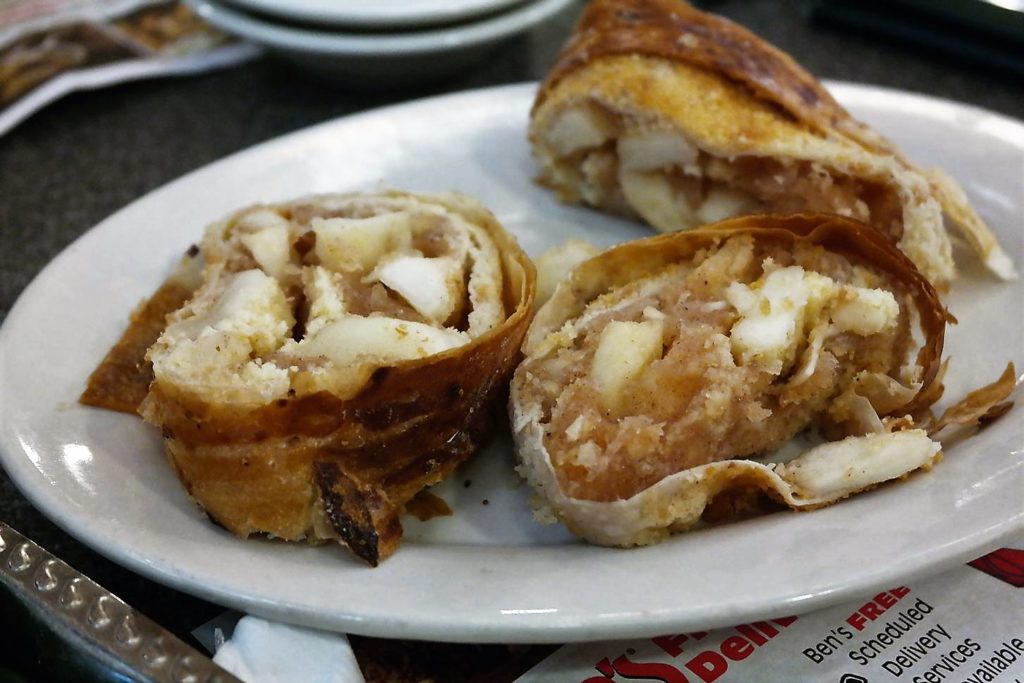 Next up was more apples – the Sour Cream Apple Walnut Pie, with its deliciously gooey brown sugar crumble on top, from Little Pie Company: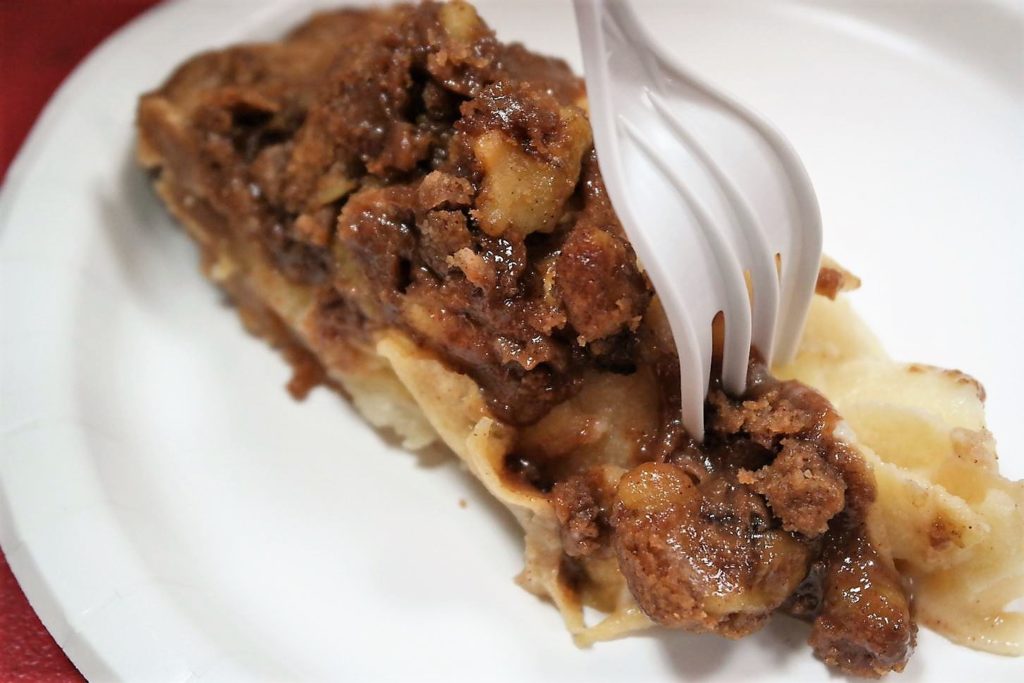 Of course, we had to stop by Junior's for their delicious cheesecake.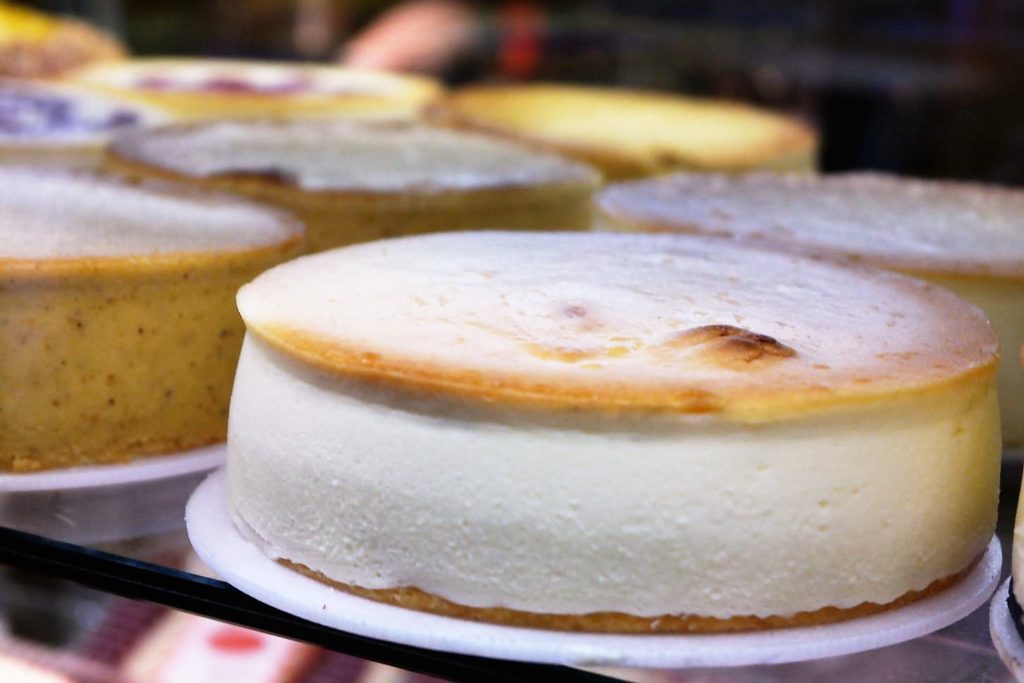 Thankfully they serve Little Fellas, for those of us who like cheesecake but don't want to succumb to a full-on food coma: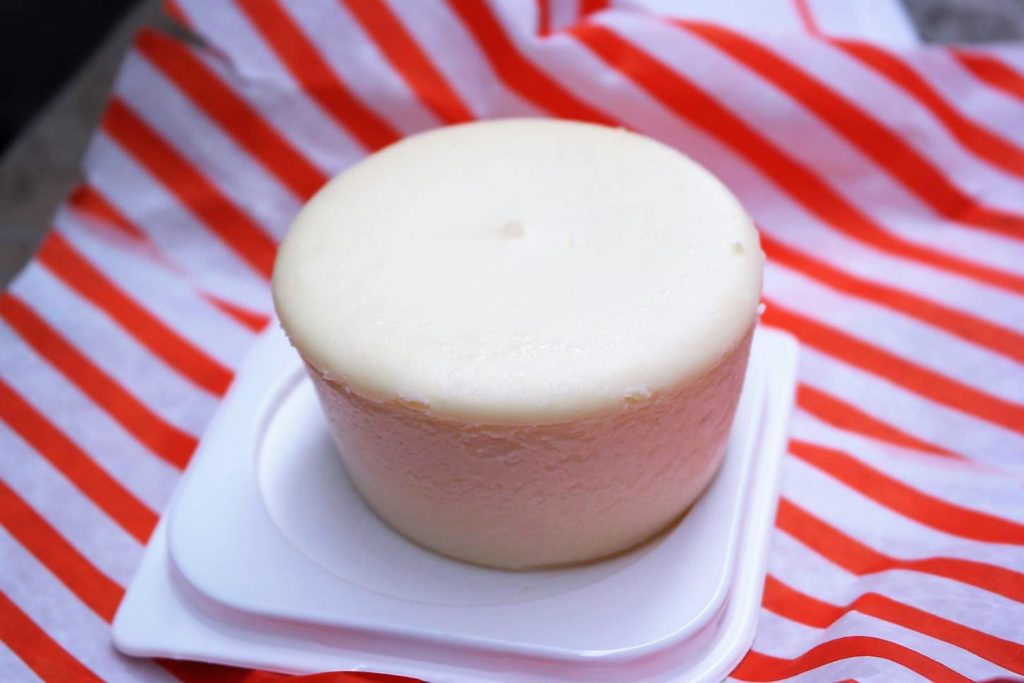 We also got to visit Schmackary's for some pastries.  Cyril got a spicy, chocolatey Diablo brownie …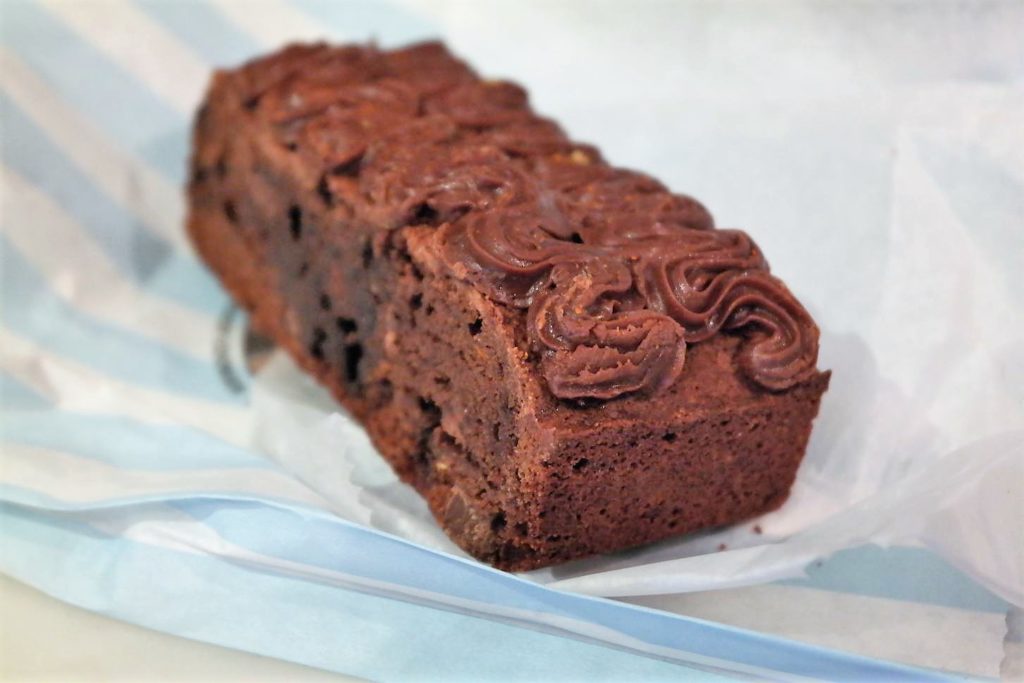 … and Miriam got a pumpkin spice scone, because it's November and pumpkin spice is a way of life.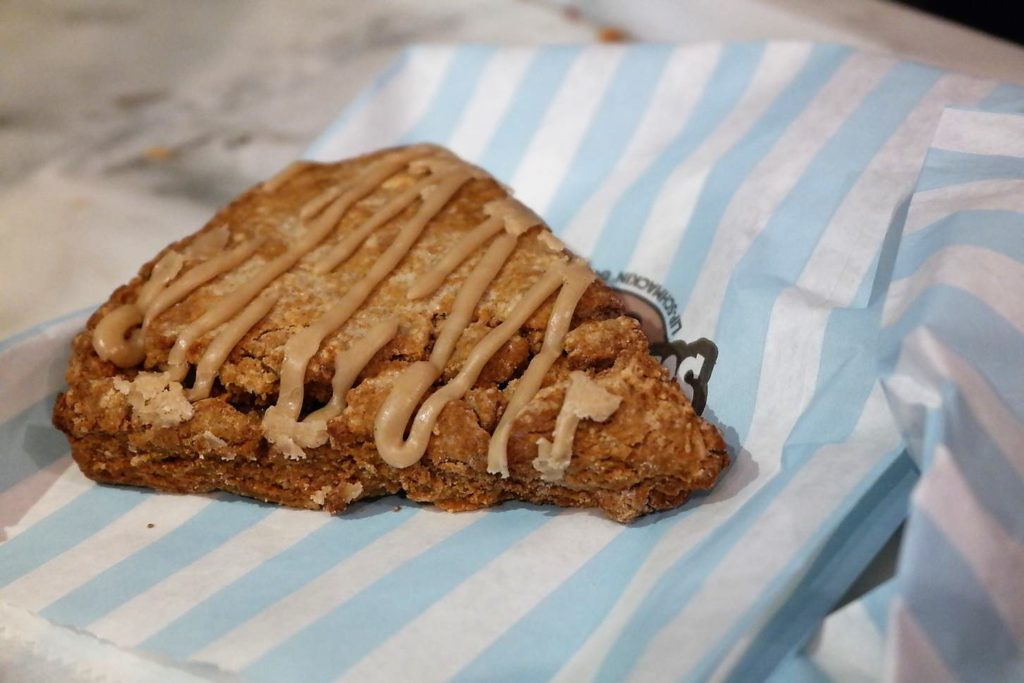 At Amy's Bread, Cyril got introduced to New York's famous black and white cookie.  Miriam grew up with these in New Jersey, where they're unfortunately kind of bland most of the time.  Amy's has come up with a pretty great version though:  a nice buttery cookie hiding underneath some perfectly sweet frosting.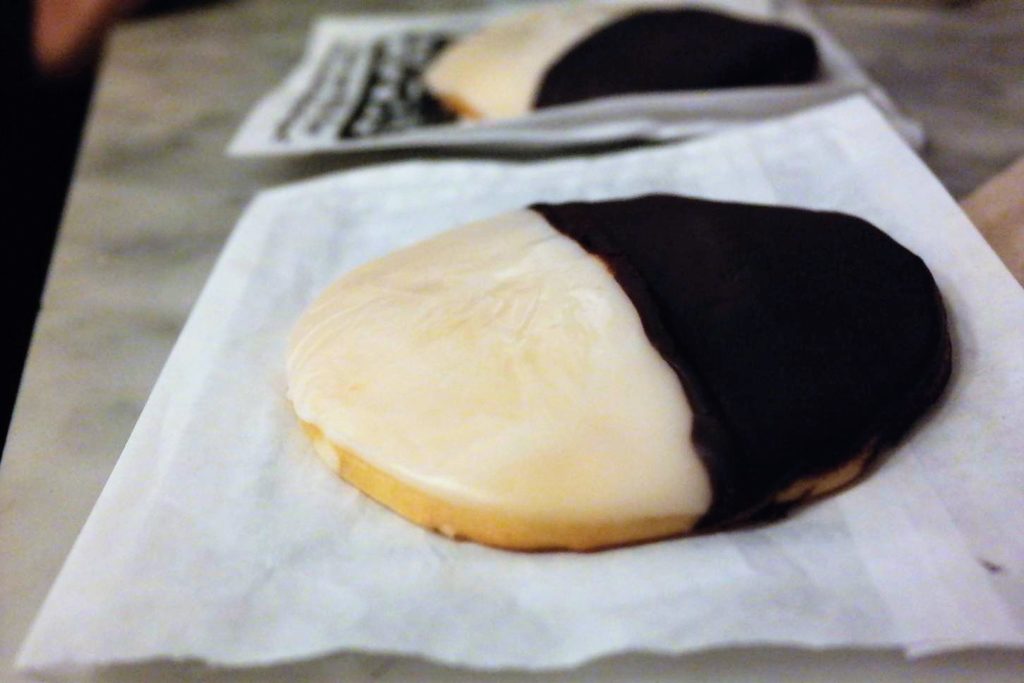 And finally, we ended our tour at Cosmic Diner, where we got egg creams.  If you've never had an egg cream, they're … odd, and maybe not for everyone.  There's no eggs in them, you'll be glad to know, but there is seltzer mixed in with milk and chocolate syrup.  Basically, it's a combination of chocolate milk and soda.  Miriam wasn't quite sold on it, but Cyril liked his enough to finish it.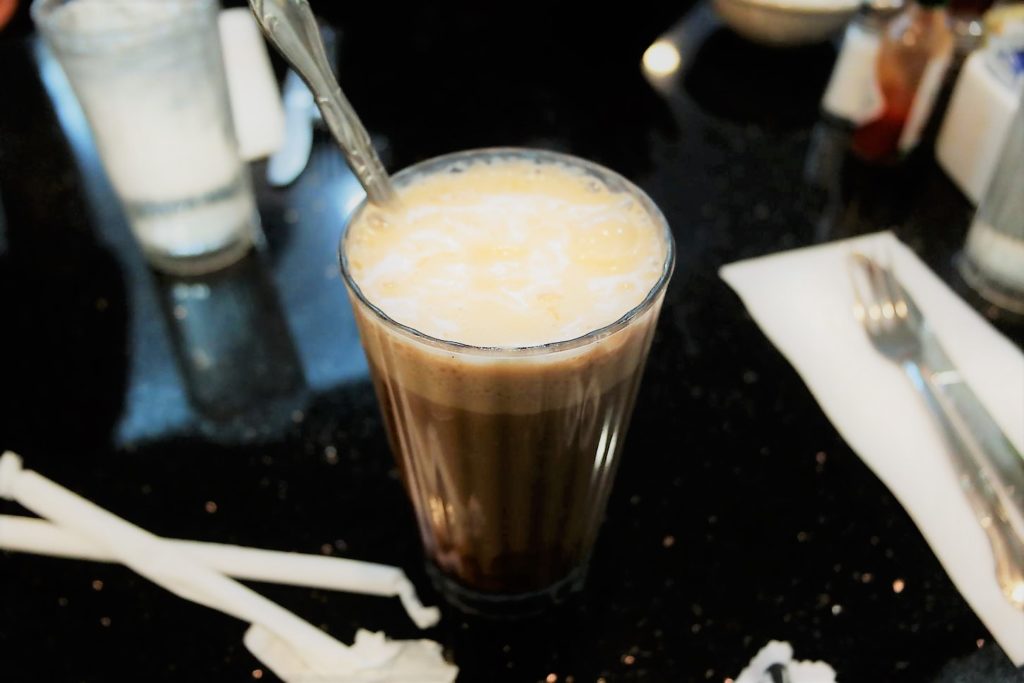 One last desert that wasn't from our tour – it was something that Miriam made.  Momofuku Milk Bar runs classes where you can make their cakes, and this is the pumpkin pie cake.  It's crafted from three tiers of vanilla cake mixed with pumpkin puree, nutmeg, cinnamon and ginger, and in between each layer is pie dough crumbs, pumpkin ganache, and brown butter graham cracker cheesecake filling.  As you can see, it was an enormously rich (and just plain enormous) cake and it was a perfect dessert to make for the fall.