We cook at home a lot, but we also like to get out and go try all different kinds of food in and around New York.  Here are some places we've tried lately that turned out to be really tasty.
First, Miss Lily's Jerk Shack, which serves up casual Caribbean food.  Miriam got a curry vegetable roti, which was like a spicy burrito filled with carrots, peas, and potatoes marinated in curry.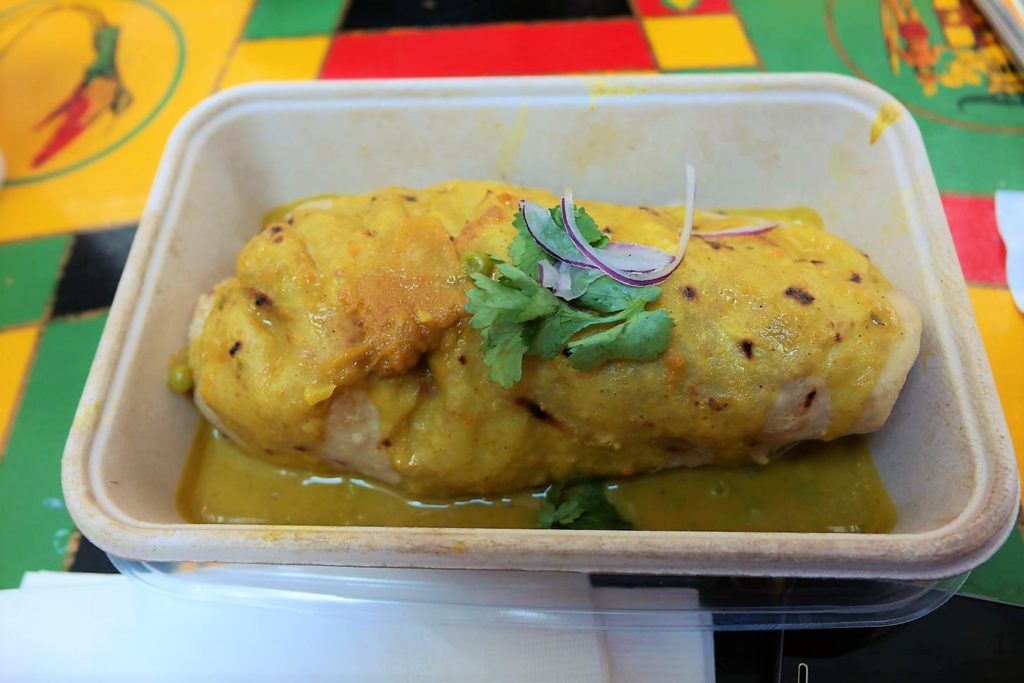 And this is the jerk chicken sandwich Cyril got at Miss Lily's.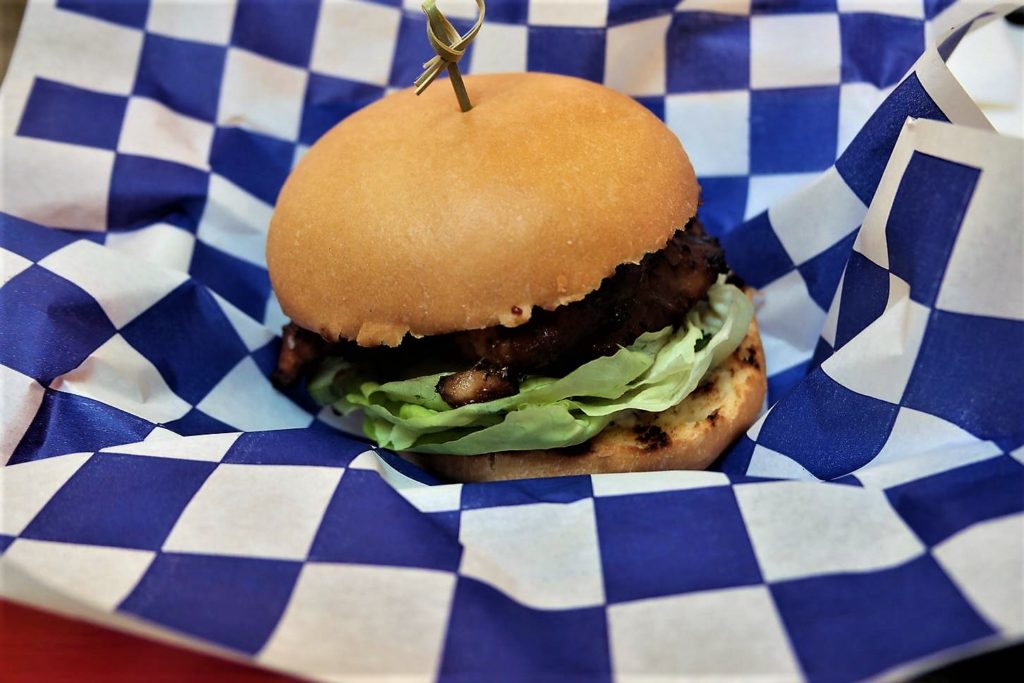 We also visited Semsom Eatery, where you can build your own wraps and bowls of Lebanese food.  Cyril got a turmeric chicken bowl with rice, eggplant, cucumbers, hummus, and spicy tahini sauce.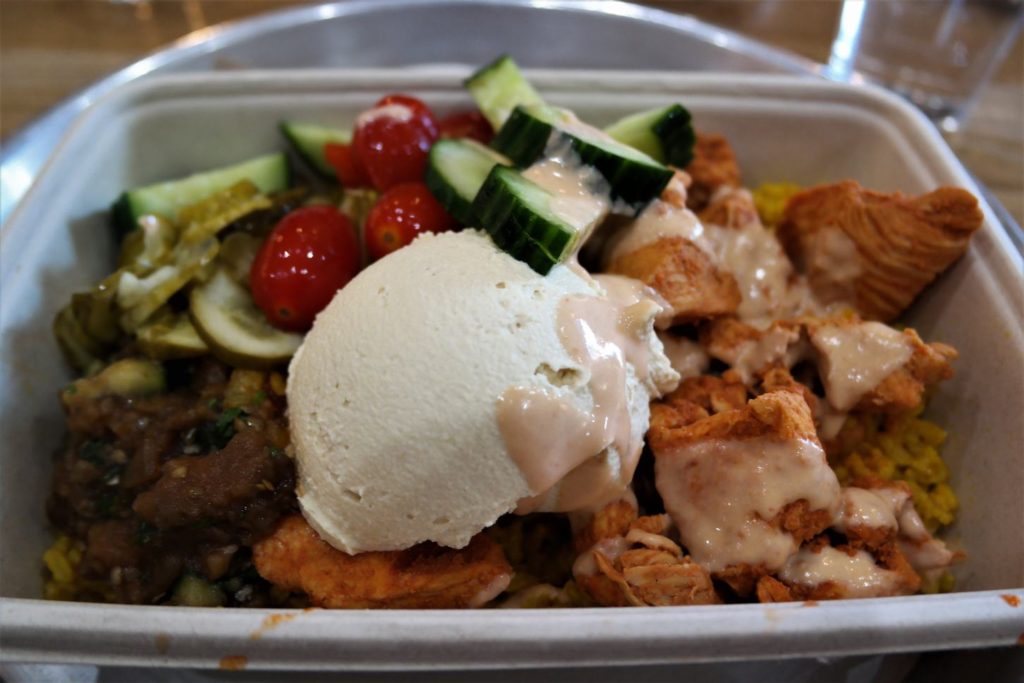 Miriam got a wrap with chickpeas, red beans, kidney beans, eggplant, turmeric rice, hummus, and spicy tahini sauce.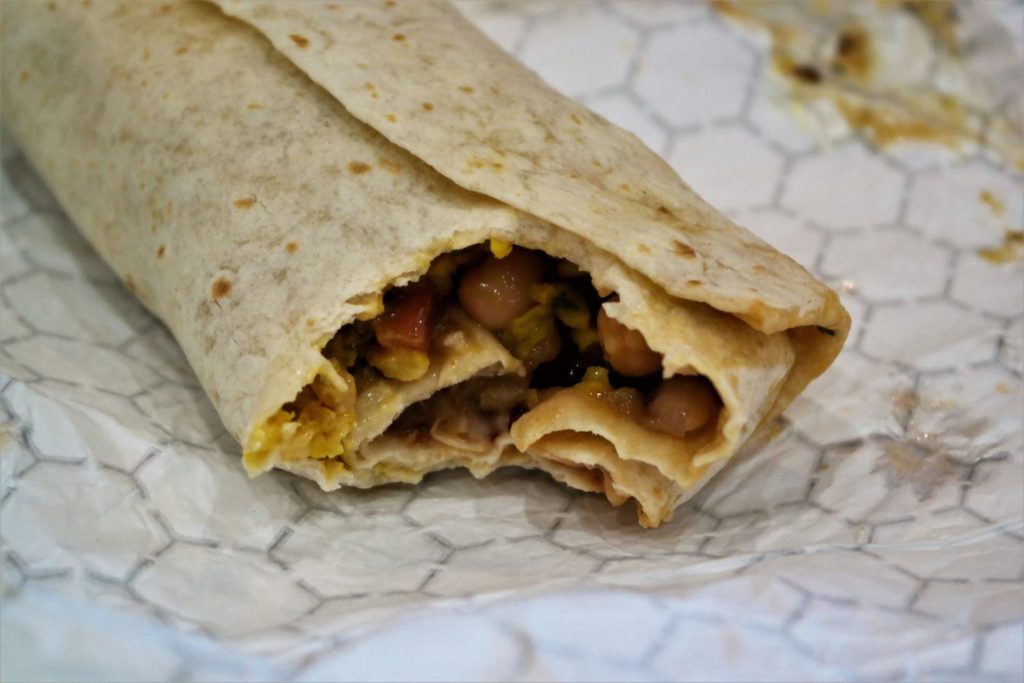 We were also excited to be able to visit the first American outpost of Wagamama for ramen and all kinds of other Japanese food.  We started off our meal with these vegetarian yasai gyoza.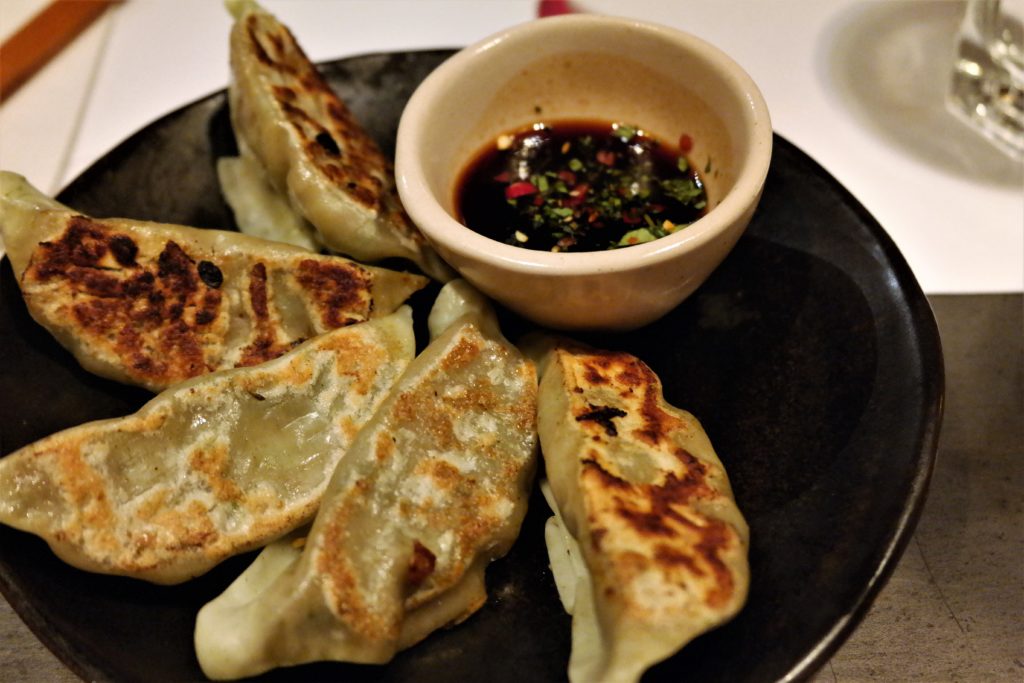 For an entree, Miriam got the yasai itame, which was a spicy bowl of coconut lemongrass broth with tofu, vegetables, noodles, chiles, and lime.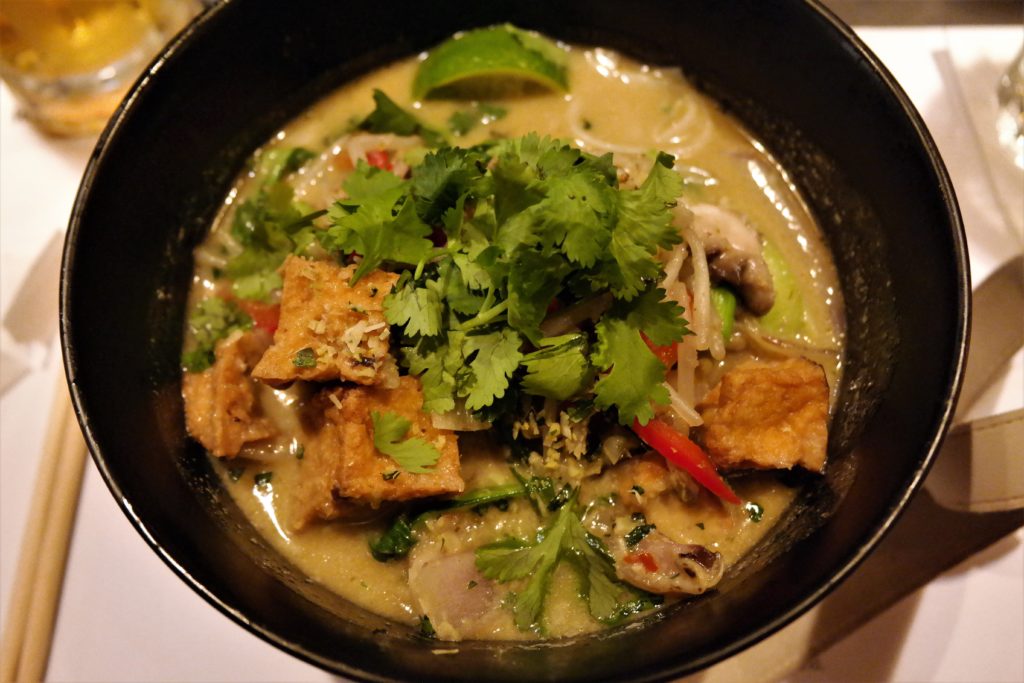 Cyril had the short rib ramen.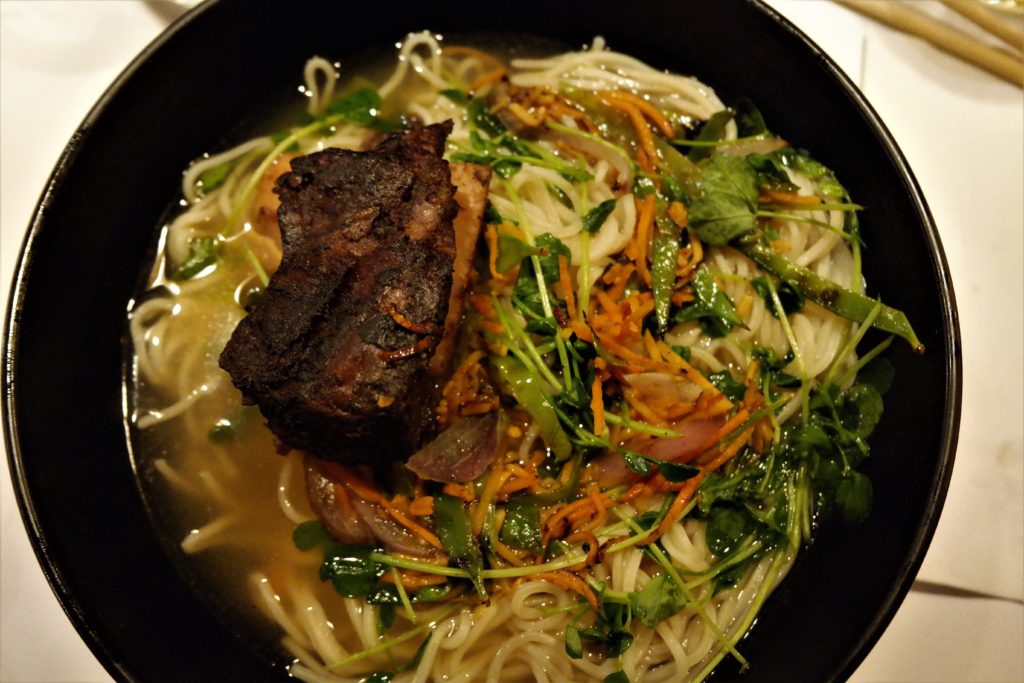 Finally, over the weekend after Thanksgiving we got the chance to head over to New Jersey, where some of the best bagels in the world are made.  We stopped by Hot Bagels and More in Verona, which was one of the places Miriam's family loved growing up, and got a selection of bagels.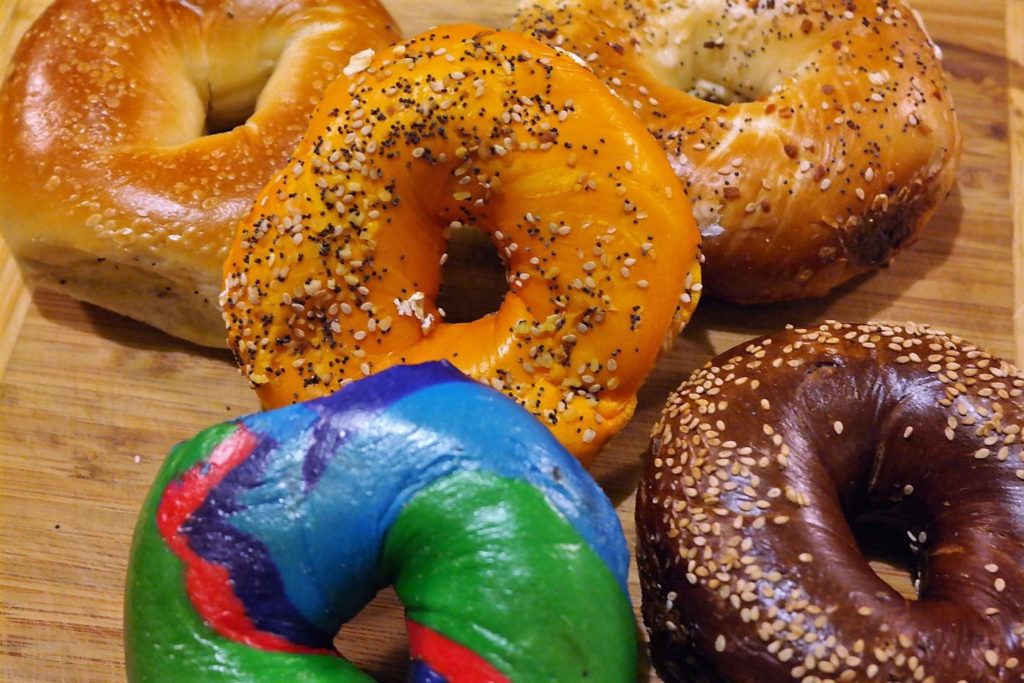 These are, clockwise from the top left:  a plain bagel, an egg everything bagel, a regular everything bagel, a pumpernickel sesame seed bagel, and a multicolored bagel.  All of them are amazing!
We'll feature some more food from places around New York (and beyond!) every so often, so check back for other restaurants we recommend for their delicious vegetarian and omnivore dishes.