Ok, we know casseroles get a bad rap.  Sometimes it's justified – because they can be very strange (we're looking at you, tuna noodle casserole) or just lazy and not very tasty.  But we recently saw a recipe for a casserole in the New York Times that seemed pretty delicious, so we put our own spin on it and decided to give it a try.
Here's the ingredients we used:
A bag of spinach
Slivered almonds
Rice
Parmesan cheese
Ricotta cheese
Swiss cheese
A lemon
As you can see, there was a lot of cheese involved, which probably helped things.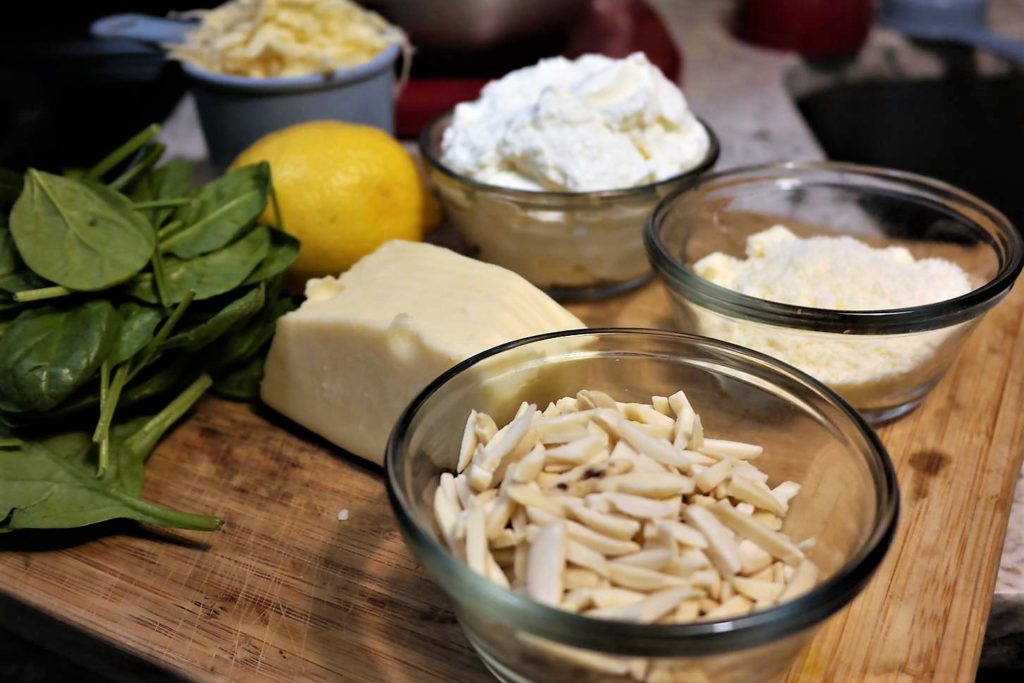 So first things first:  we took the entire bag of spinach, put it in a saucepan with a little bit of water, and wilted it.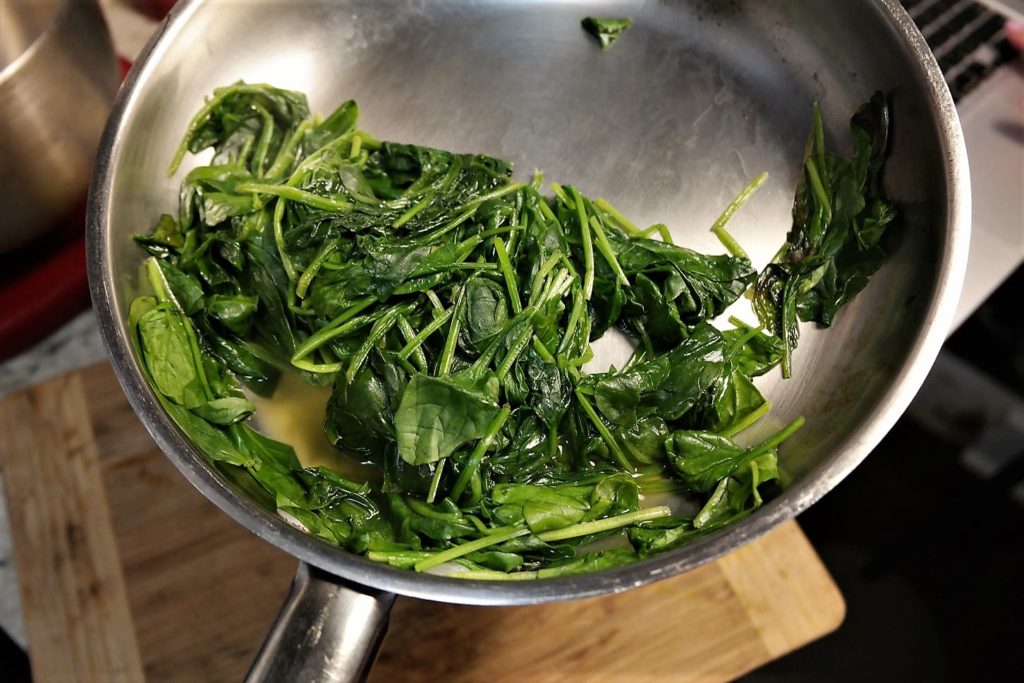 Once the spinach was cooked, we drained it, let it cool a little, and chopped it up.  Then we used the same saucepan to toast 1/2 cup of slivered almonds.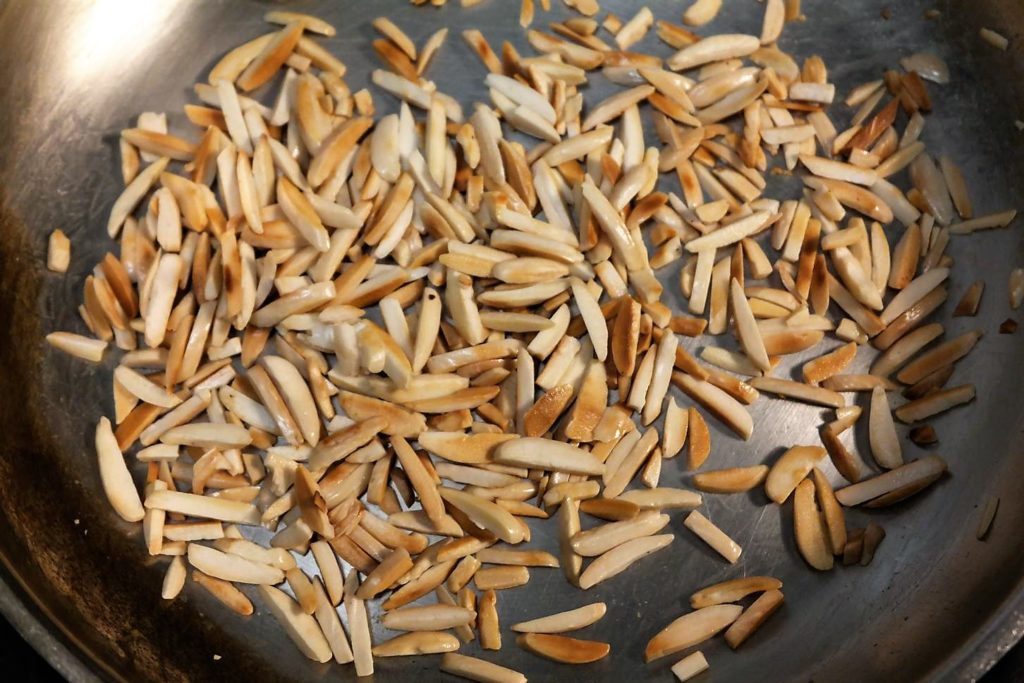 While the spinach and almonds were being wilted and toasted, we prepared 1 1/2 cups of rice.  Once the rice was cooked, we mixed in the spinach and almonds along with 1/2 cup of Parmesan cheese, 1 cup of ricotta cheese, 1 cup of grated Swiss cheese, and a little bit of zest from our lemon.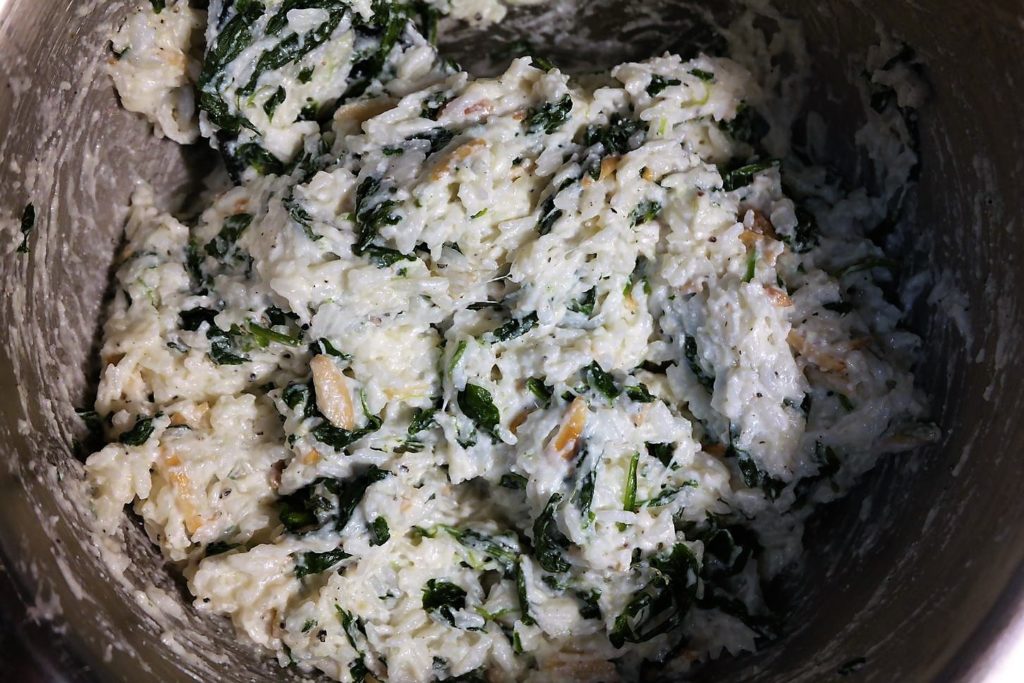 When everything was thoroughly mixed together, we turned the mixture into a casserole dish and baked it for 40 minutes at 375°.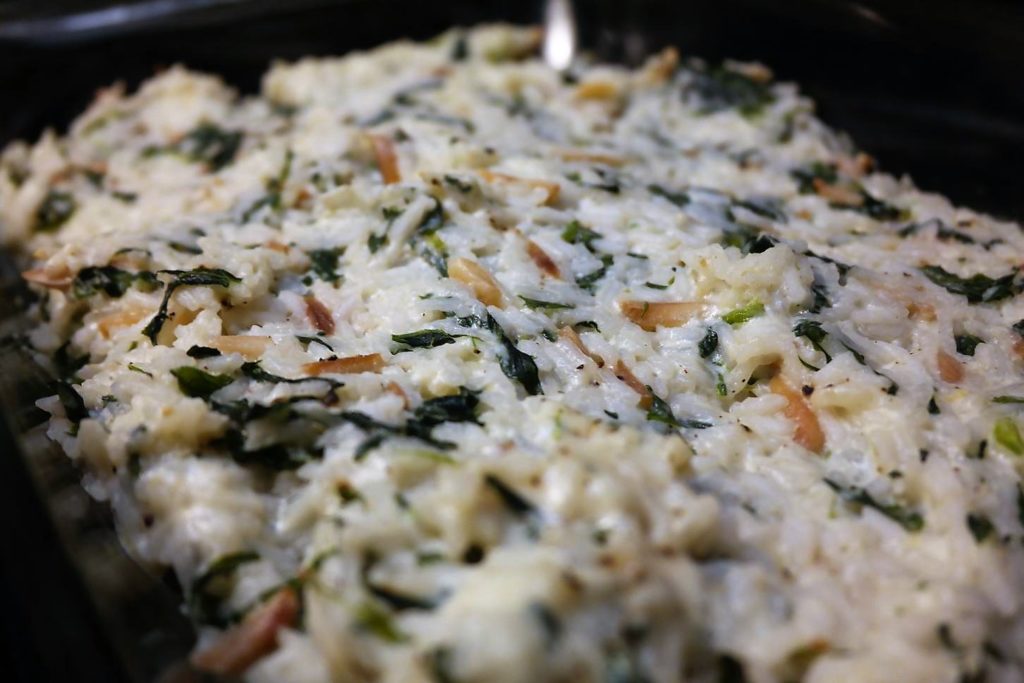 There was so. much. cheese. here – which, of course, made everything delicious.  The rice was a good canvas for all that cheesy goodness, the almonds added a nice crunch, and the spinach helped us feel a little bit better about eating all those carbs and dairy.  This casserole was also surprisingly easy to make, once we simplified the instructions a little, and it turned out to be a tasty dinner.
And yeah, it's a casserole, but it's a classy casserole.