Facon is back.  We found another way to substitute our favorite fake bacon into a recipe where you would normally use regular bacon, and our creation turned out pretty delicious:  veggie BLTs with spicy mayo.
First you need to gather together the ingredients you would use to make a normal BLT, plus some additional things to give this sandwich a little bit of a kick.  That would be:
Iceberg lettuce
A tomato
Sourdough bread
Mayo
Sriracha sauce
Morningstar Farms bacon strips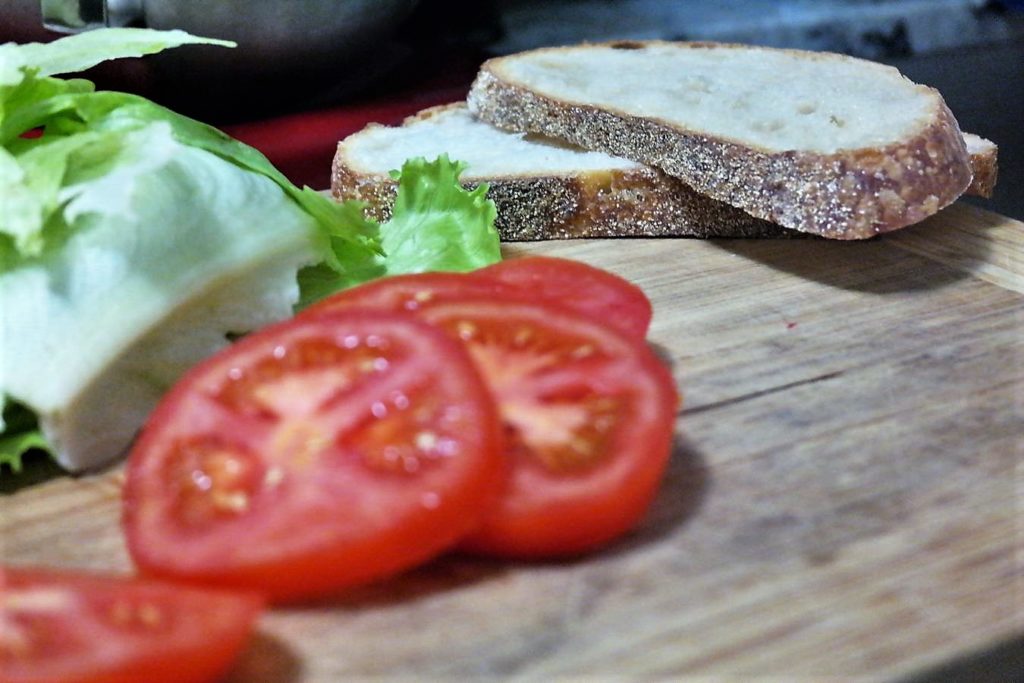 To give the sandwich some extra flavor and spiciness, we decided to whip up some Sriracha mayo by mix mayo and Sriracha sauce in a 3-to-1 ratio (so, for example, three tablespoons of mayo will go in with one tablespoon of Sriracha).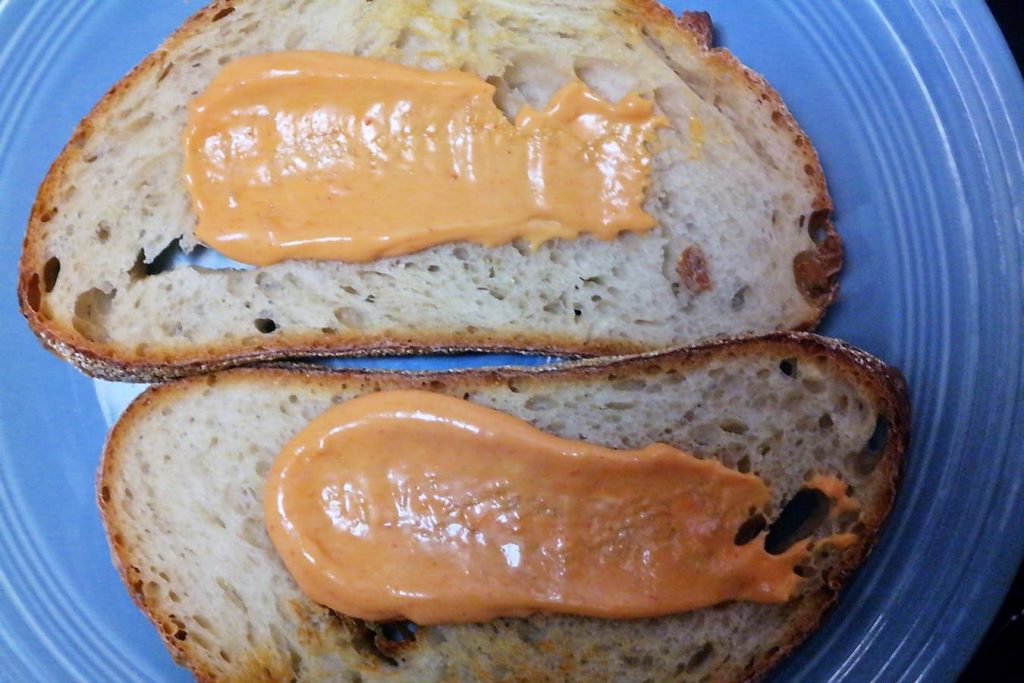 Now on to the facon – we like to lay the strips out in a cast iron skillet over medium heat and cook them 5-6 minutes on each side.  Once they're crispy and a little brown, they're done.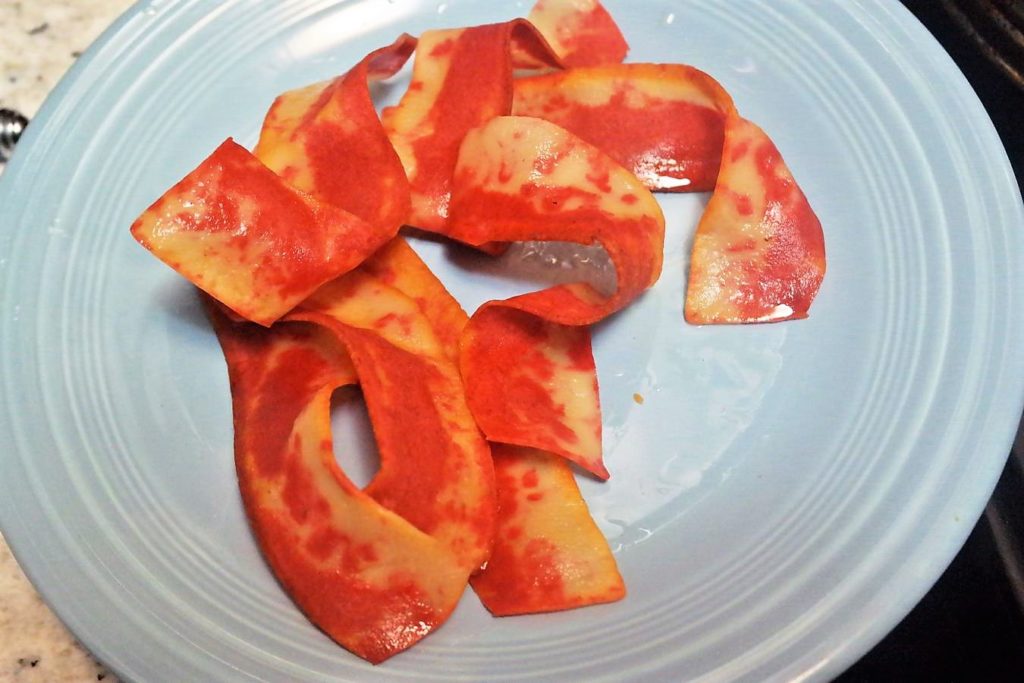 When all your ingredients are ready, you can go ahead and assemble your BLT.  If you like, you can toast the bread lightly in a toaster or in the same pan you cooked the bacon in.  Once the bread was ready, we swiped some of the Sriracha mayo on both slices and then layered a few bacon strips, a few leaves of lettuce, and one tomato slice on each sandwich.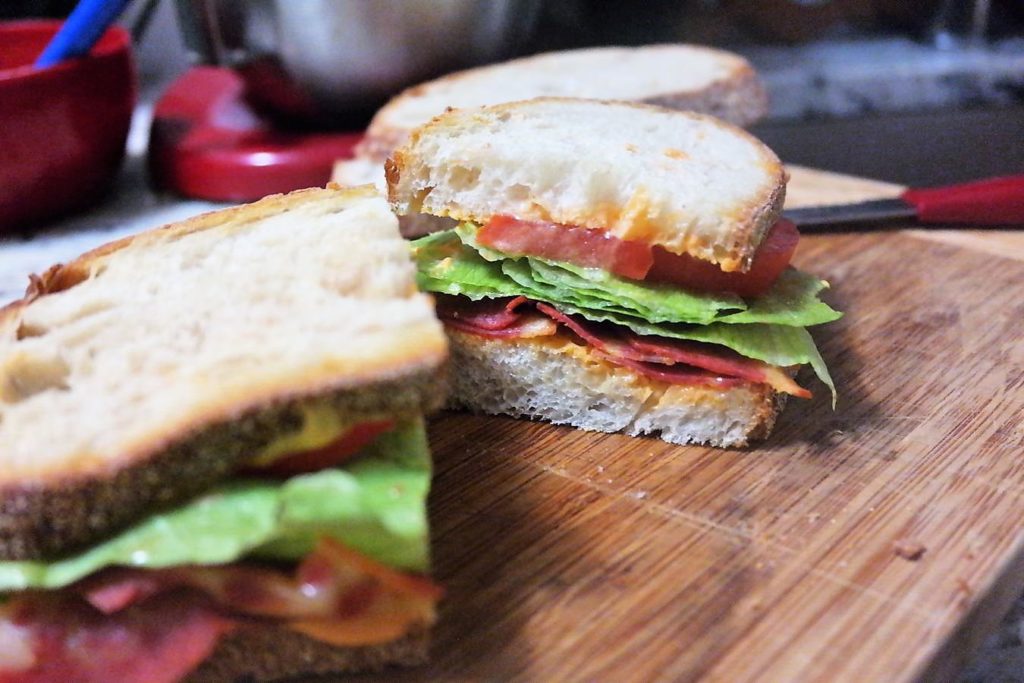 Pretty simple, right?   This is a quick, tasty lunch option we like to pull out when we're pressed for time, or too tired to cook, or just a little lazy.  It's a classic sandwich that you can easily make vegetarian with just one substitution, and you can dress it up a little with the Sriracha mayo.  Definitely give it a try and add it to your sandwich repertoire!