Everyone loves tacos, right?  Right.  There are dozens of different combinations of veggies, beans, and cheese that you can stuff inside to make a taco vegetarian, but we thought we'd show you one tasty version here.  And because we decided on vegetables and salsa with just a little bit of cheese, these tacos are practically a health food.  As a bonus, we even made the taco shells ourselves.
You'll need:
A head of cauliflower
Olive oil
Paprika
Chile powder
Cumin
Cayenne powder
3 cloves of garlic
Corn masa mix
Queso fresco  (skip this if you want to make vegan tacos)
Cilantro
Mexican crema  (skip this if you want to make vegan tacos)
Radishes
El Yucatec hot sauce
So first, the filling.  We decided to make spicy cauliflower.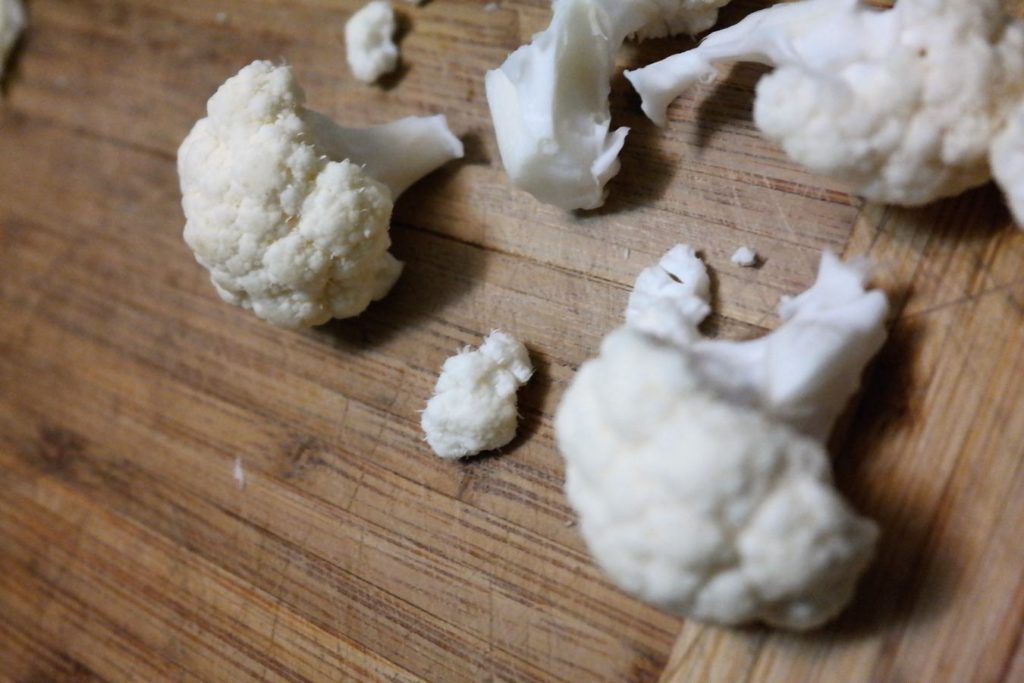 We chopped up the cauliflower and then tossed it in a combination of olive oil, paprika, chile powder, cumin, cayenne powder, and chopped garlic.  Then we spread it all out on a baking sheet and roasted it in the oven at 325° for about an hour.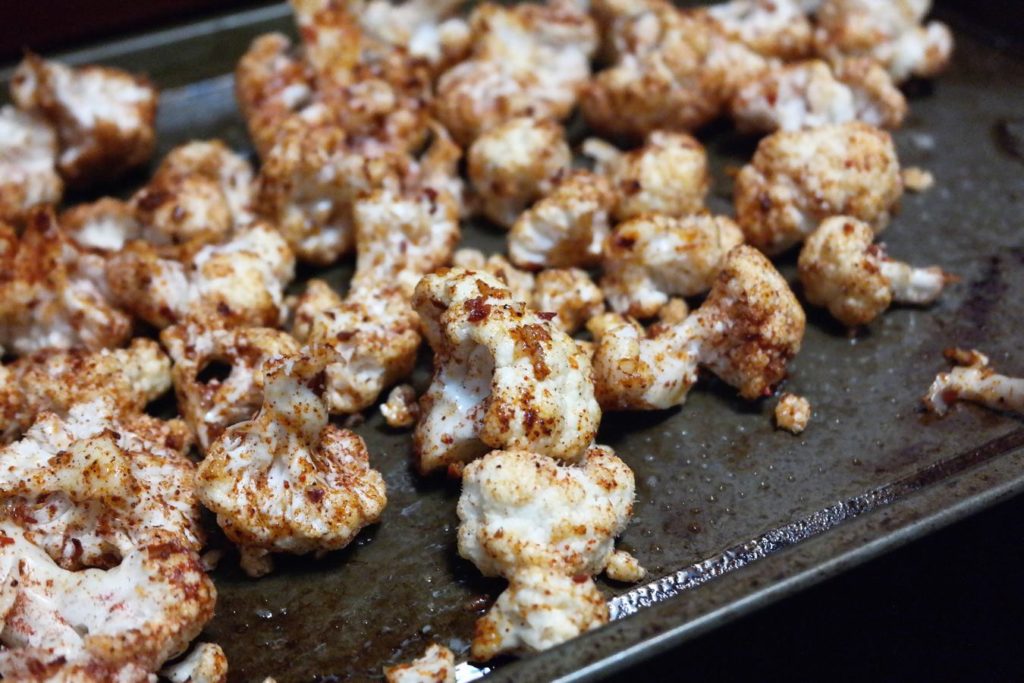 While the cauliflower was in the oven, we made our tacos.  We took one cup of the masa mix and one cup of water and mixed them together by hand until a nice dough formed.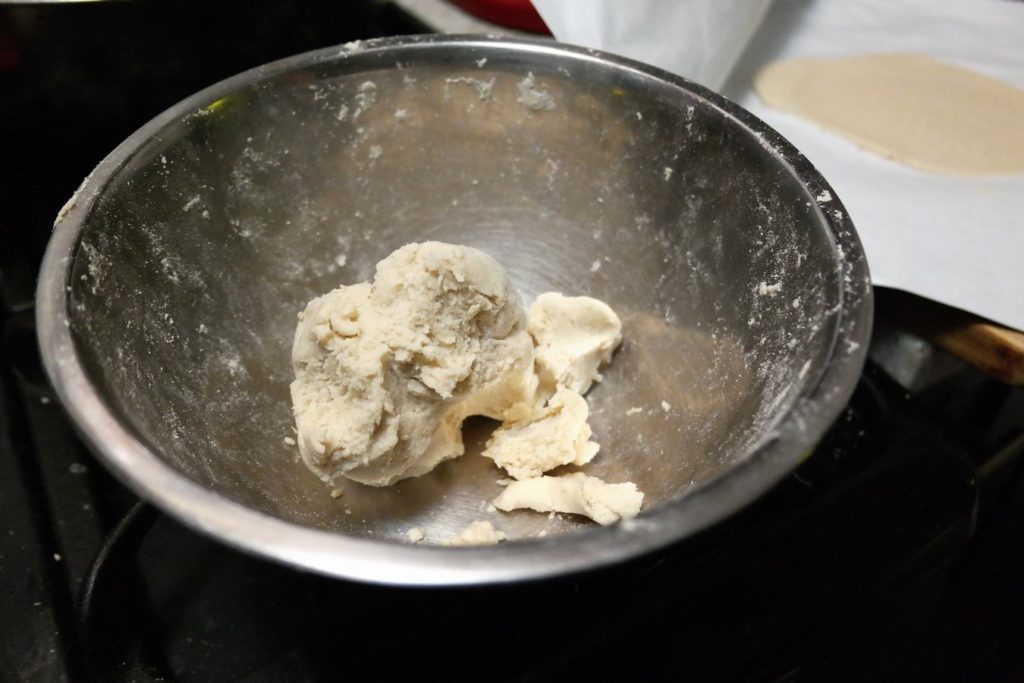 Then we divided the dough into eight equal parts, flattened each part between our palms into a disk, and pressed the disk between two sheets of parchment paper.  We used a rolling pin to roll each piece of dough out into a taco-sized circle (or something close to a circle).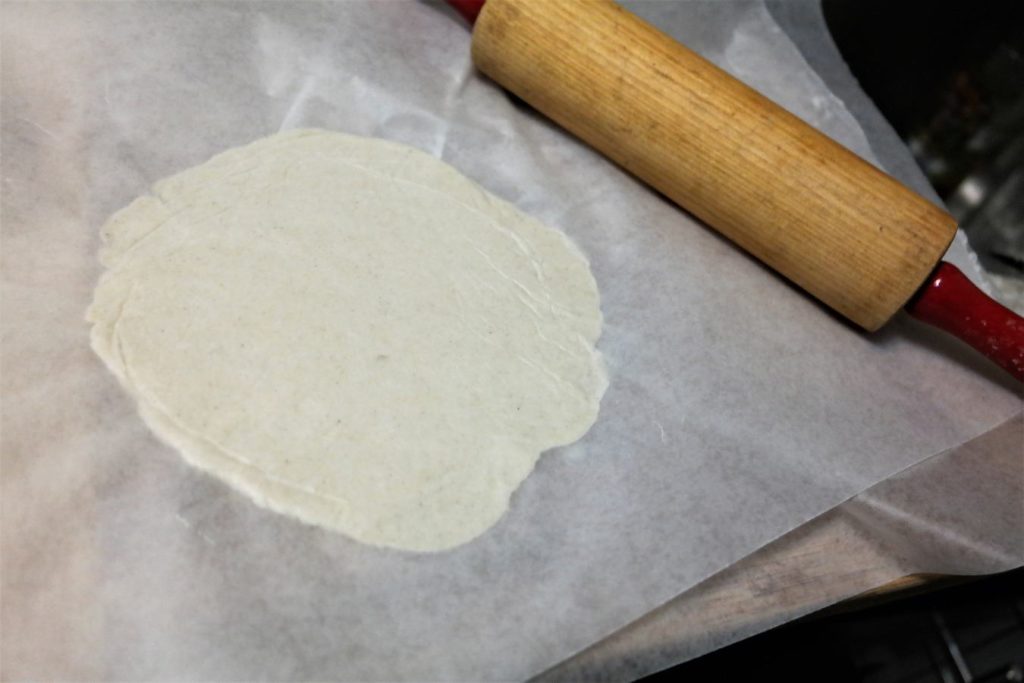 Then we placed each taco on a griddle and cooked them, two at a time, for about 2-3 minutes on each side until the tacos were lightly browned.
Once the tacos were ready and the cauliflower was done, we divided the veggies among the eight tacos.  Then we sprinkled crumbled queso fresco, chopped cilantro, crema, and a slice of radish on each taco.  We topped everything with the hot sauce, which is also plenty spicy.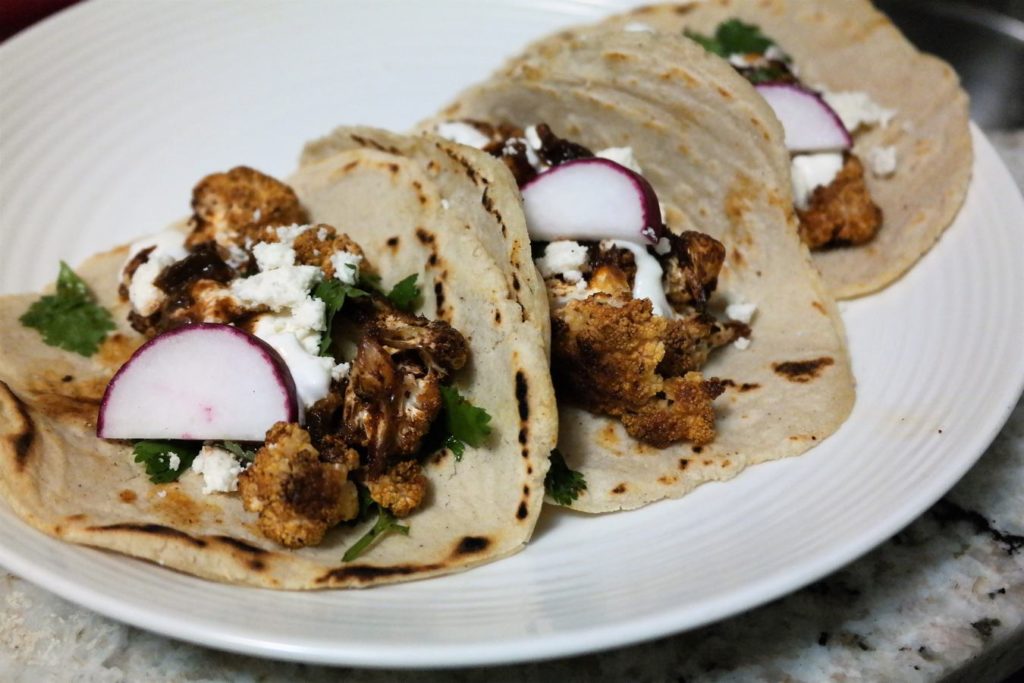 It took a while for the cauliflower to cook, and it does take a little practice to make homemade tacos that don't come out burned or deformed, but with a little time and patience it's fun and not too hard to make tacos like this.  We liked this particular combination because of its double spiciness – from the cauliflower and the taco sauce – but there's so many other delicious vegetarian combinations to try.  Go forth and experiment!