Mac and cheese is one of Miriam's favorite foods, and it's been that way for a long time.  If you ask her mother, she'll tell you about a time when Miriam was probably around a year old and was being fed pureed mac and cheese, which she gobbled up "like a baby bird".
The love for mac and cheese continues to this day – and as a happy coincidence, mac and cheese is a vegetarian food.  Win-win!
Anyway, when we lived in Virginia, we happened to find a mac and cheese cookbook at a grocery store, because such things exist in the South.  We bought it and cooked our way through it, and this is an adaptation of one of the recipes from it.
To make this, you'll need:
A block of Fontina cheese
Butter
Flour
Mulk
A jar of roasted red peppers
Parsley
A 16-ounce package of farfalle pasta
You'll first want to shred all the Fontina.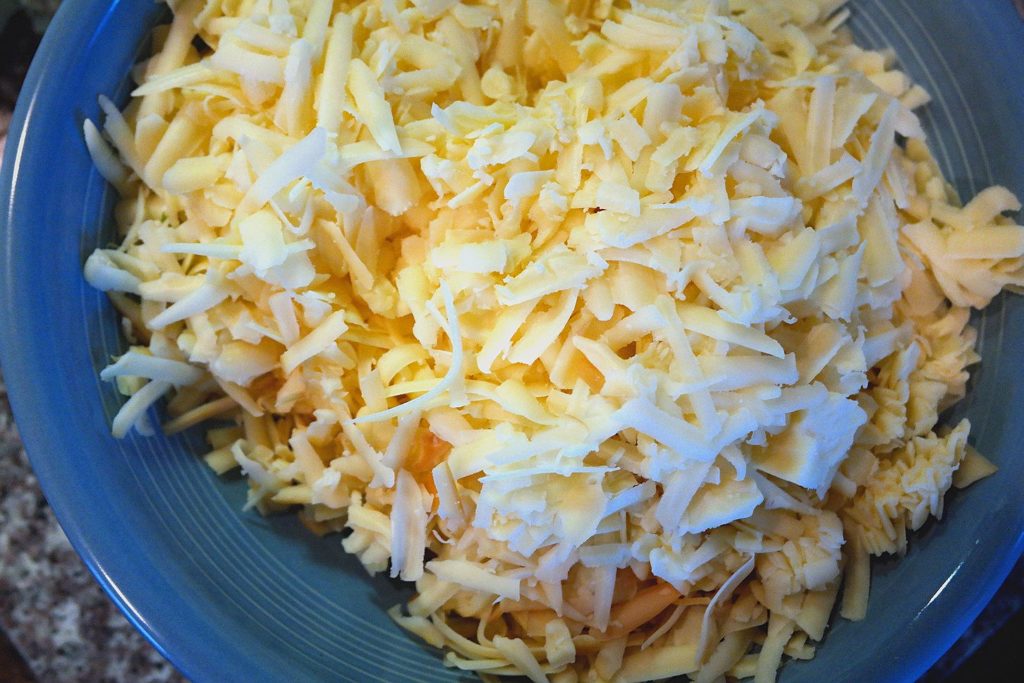 Then to make the cheese sauce, we melted 1/4 cup butter over the stove in our Dutch oven and then whisked in 1/4 cup flour.  Once the flour was browned and incorporated with the melted butter, we slowly whisked in 4 cups of milk.  We also added in a few chopped roasted red peppers.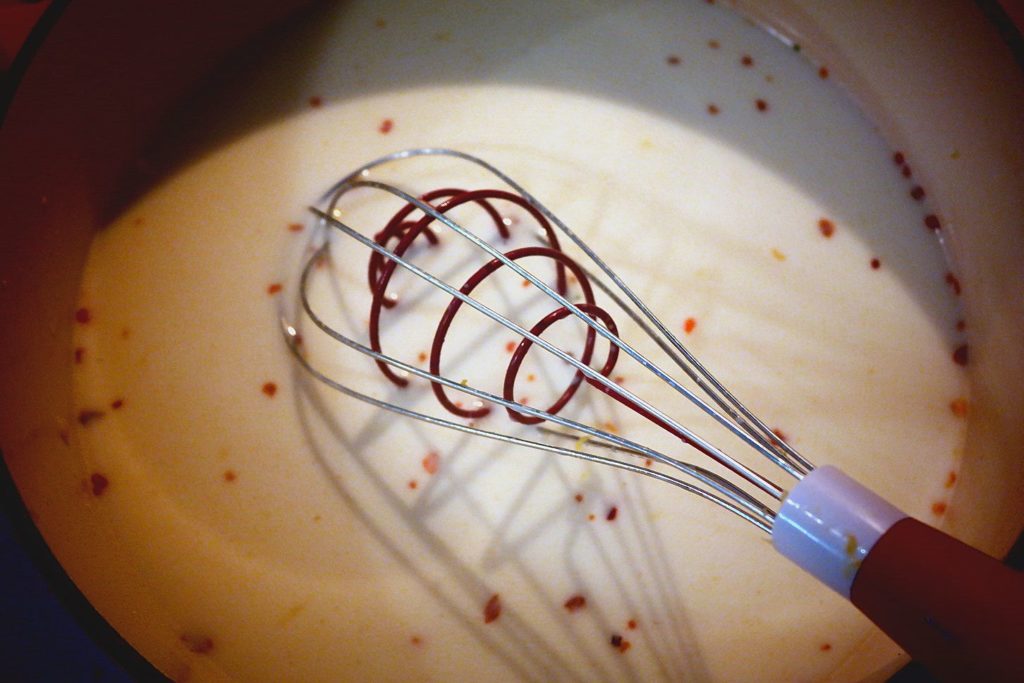 When the milk, flour and red peppers were evenly mixed together, we added the cheese and whisked everything together until it was a nice, smooth sauce.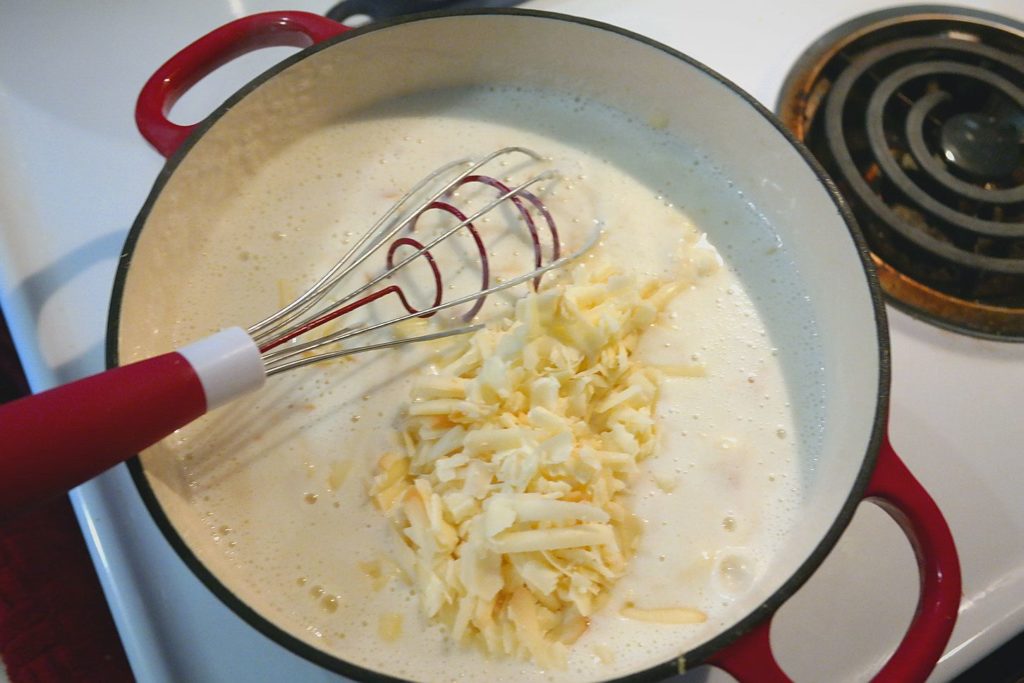 Then for the herbs, we diced up some of the parsley.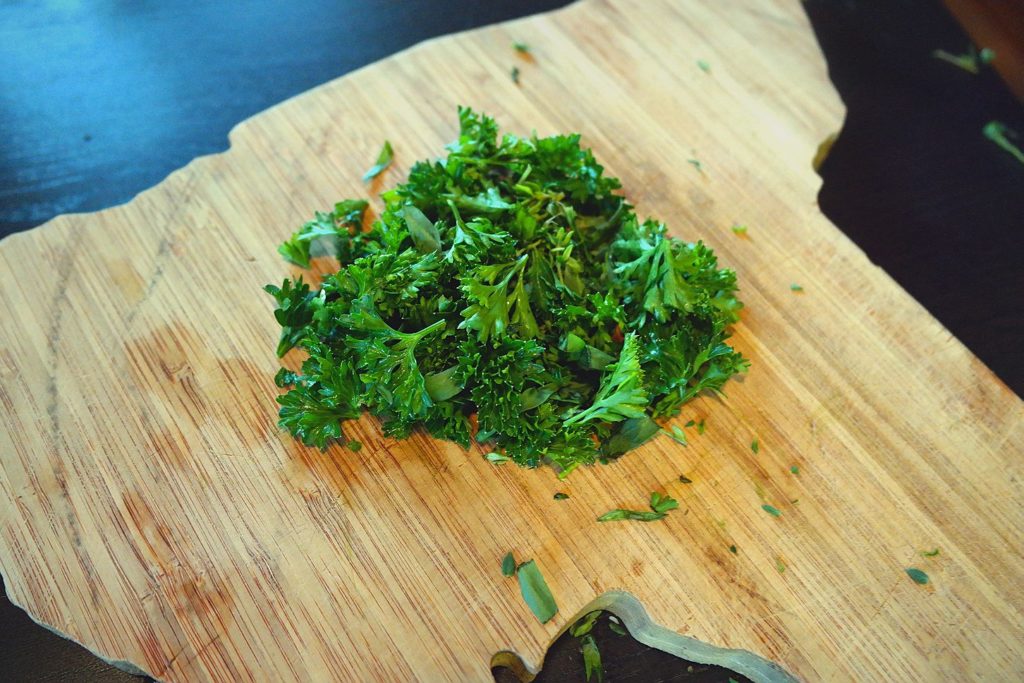 We mixed the cheese sauce and the diced parsley with the entire package of cooked pasta.  Then we put the whole mixture into a baking dish and baked it at 400° for 25-30 minutes.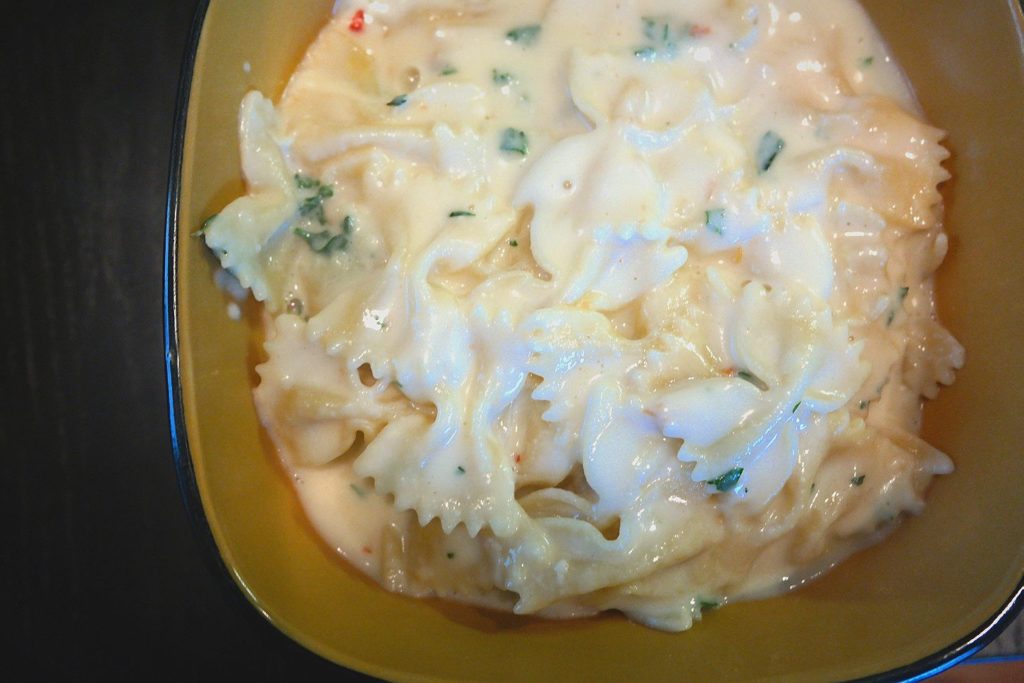 This is not your mama's mac and cheese:  the Fontina, the farfalle pasta, the parsley and the red peppers make it a little different that your average neon orange recipe.  But this combination of ingredients is pretty tasty and still creamy and cheesy like the mac and cheese you've come to expect.  If you're craving comfort food but want to mix it up a little, give this mac and cheese a chance.