Once again, we've made pierogis.  This time, however, we decided to move away from the typical Polish filling of potatoes and onions and try something a little more Italian – a spinach and ricotta filling.
Here's what we used:
3 eggs
Sour cream
Flour
Butter
Milk
Salt
An onion
A bag of spinach
Ricotta cheese
Olive oil
First we made the dough, which was a little different from the last time we made pierogis.  We beat together the eggs and 1 cup of sour cream in our stand mixer, then added in 4 cups of flour, 1/2 cup of butter, 1/2 cup of milk and a teaspoon of salt.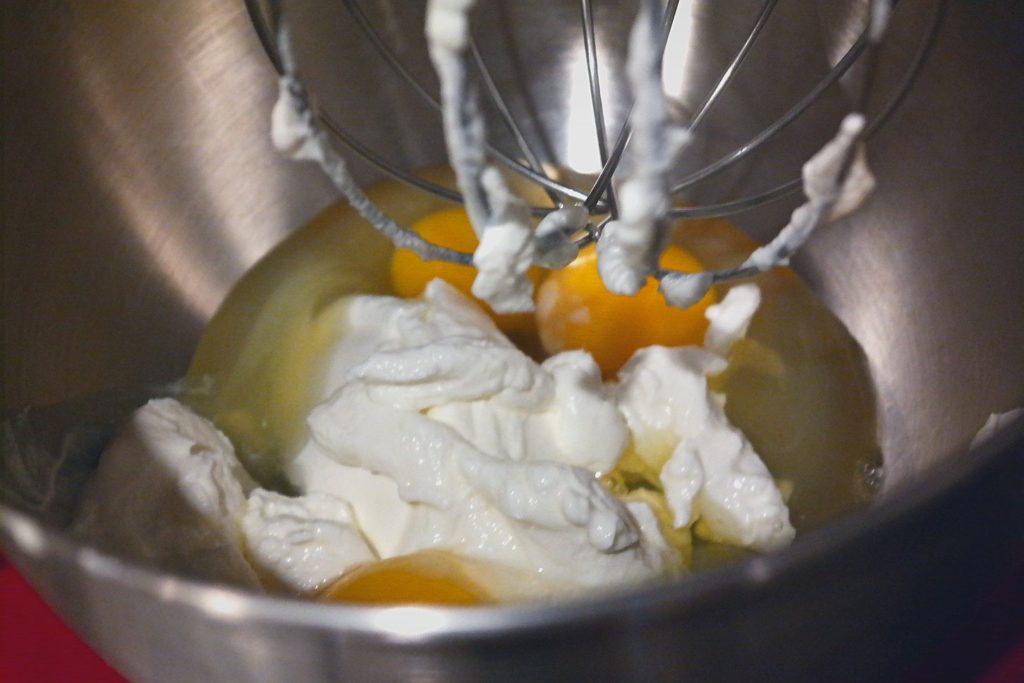 Once everything was mixed together, we rolled out the dough to 1/4-inch thickness and then used a glass to cut it into circles.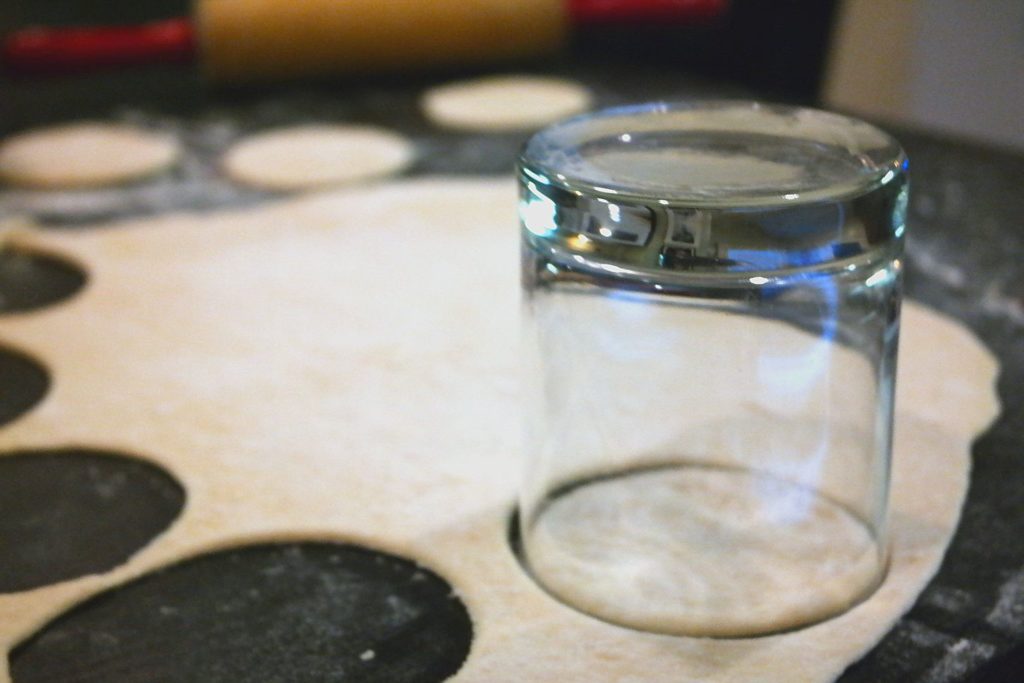 Meanwhile, we heated a little olive oil up in our cast iron pan and added a chopped onion and the entire bag of spinach.  We cooked the onion and spinach over medium heat until the spinach was wilted and then immediately removed it from the stove.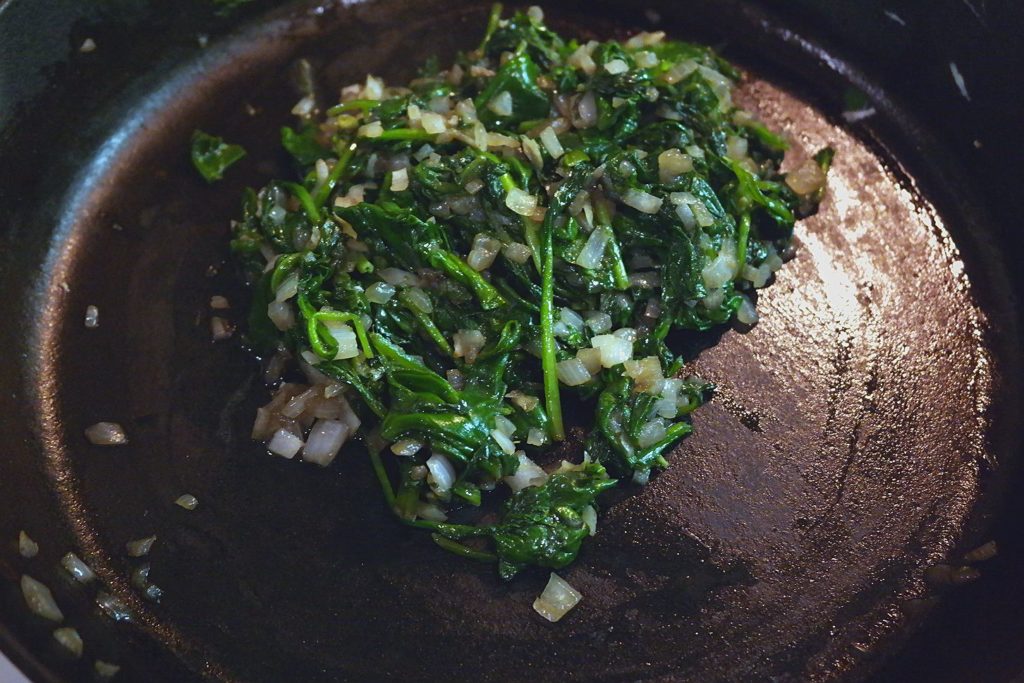 We placed a small spoonful of the spinach mixture in the middle of every dough circle, then added a little ricotta cheese on top.  Once each pierogi was filled, we folded the dough in half to shut everything inside, pinched each one tightly closed, and then used a fork to seal the edges together.  We boiled each pierogi for 4-5 minutes until they floated to the top of our pot of water, then transferred them back into our cast iron skillet to pan fry in a little more olive oil.  We cooked them over high heat for just a few minutes to lightly brown them.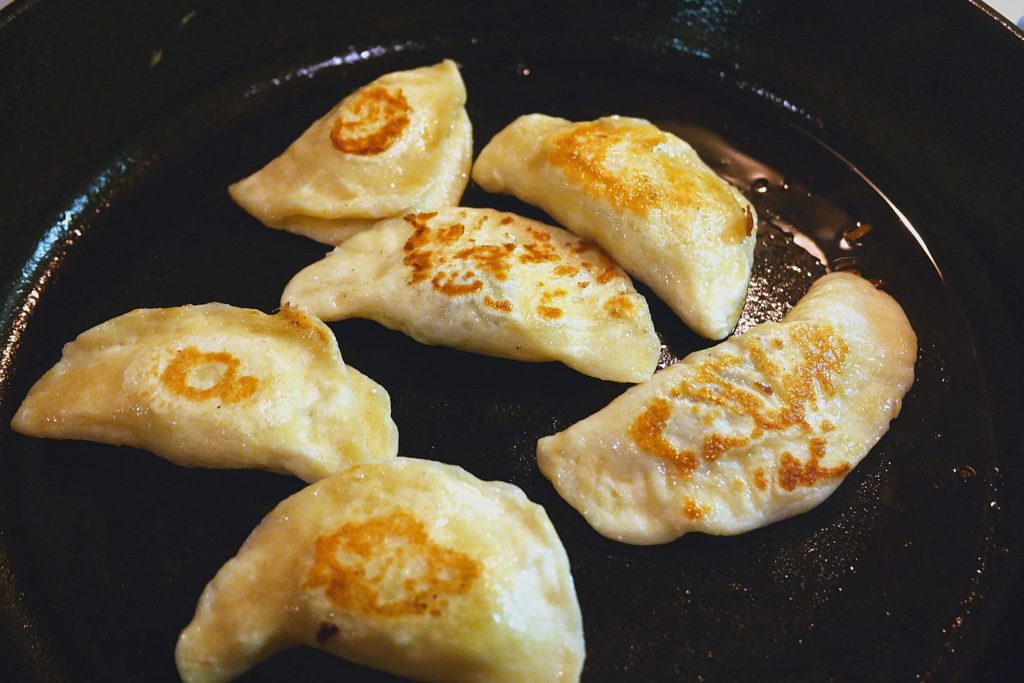 Here's our final product: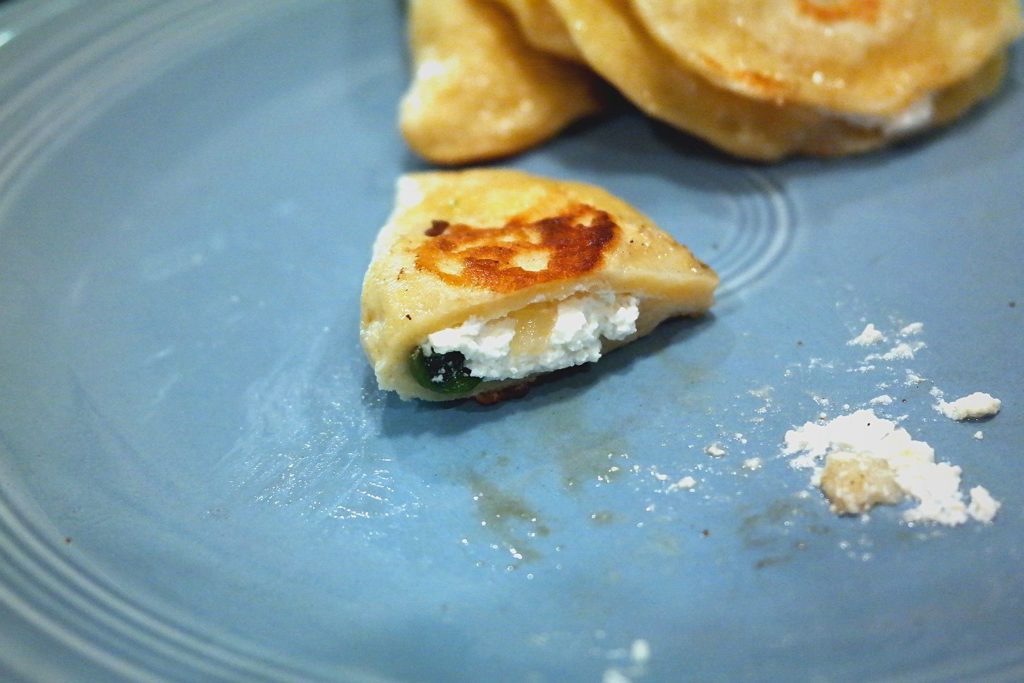 These were definitely tasty, and we'd like to think that adding spinach instead of potatoes makes them a little healthier too (but we might be fooling ourselves).  The ricotta added in a nice, slightly sweet creaminess that you don't usually find in pierogis.  Although we like traditional potato pierogis just fine, this variation we came up with is a good way to switch things up and add new flavors to a good vegetarian staple.