When Cyril was working in restaurant kitchens, he learned of an amazing dish that the cooks would make which they called Super Chicken.  Super Chicken was frozen breaded chicken strips that were thawed, breaded again, and fried.  Apparently they were delicious.
We decided to make our own version of Super Chicken, with veggie chicken patties instead of real chicken, and use them to make what we're calling chick'n parm – a meatless version of that famous Italian comfort food.
To make chick'n parm, we used:
A package of plain Boca Chik'n Veggie patties
Flour
Breadcrumbs
1 egg
Red sauce
Mozzarella cheese
First we took the Chik'n Veggie patties and thawed them a little in the microwave.  Then we gathered flour, breadcrumbs, and a beaten egg and placed them in three separate bowls.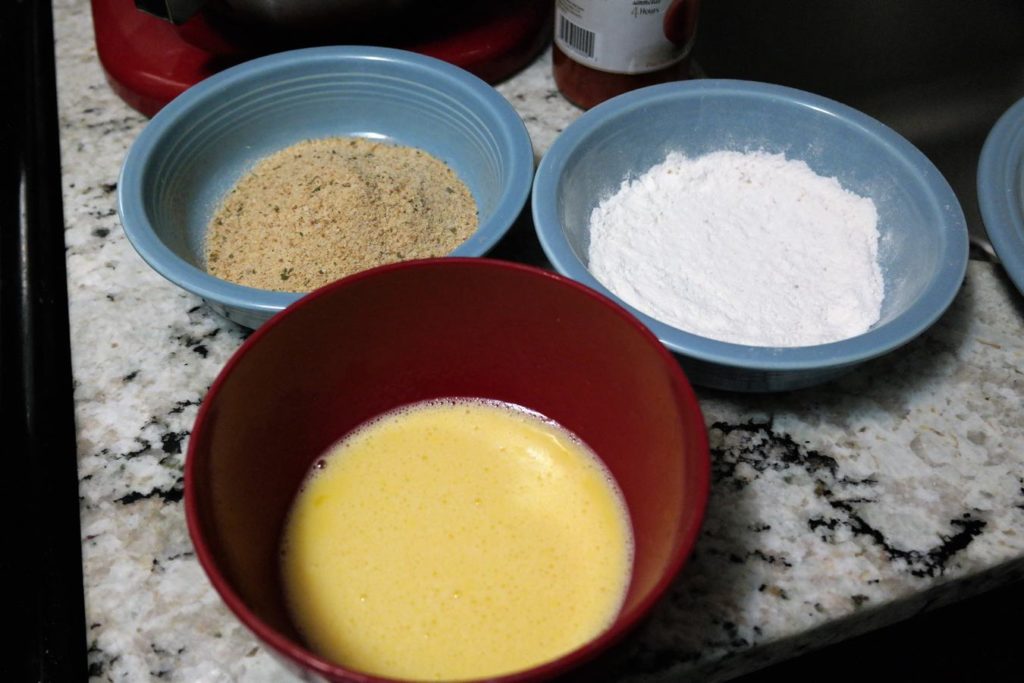 We coated each patty in flour first …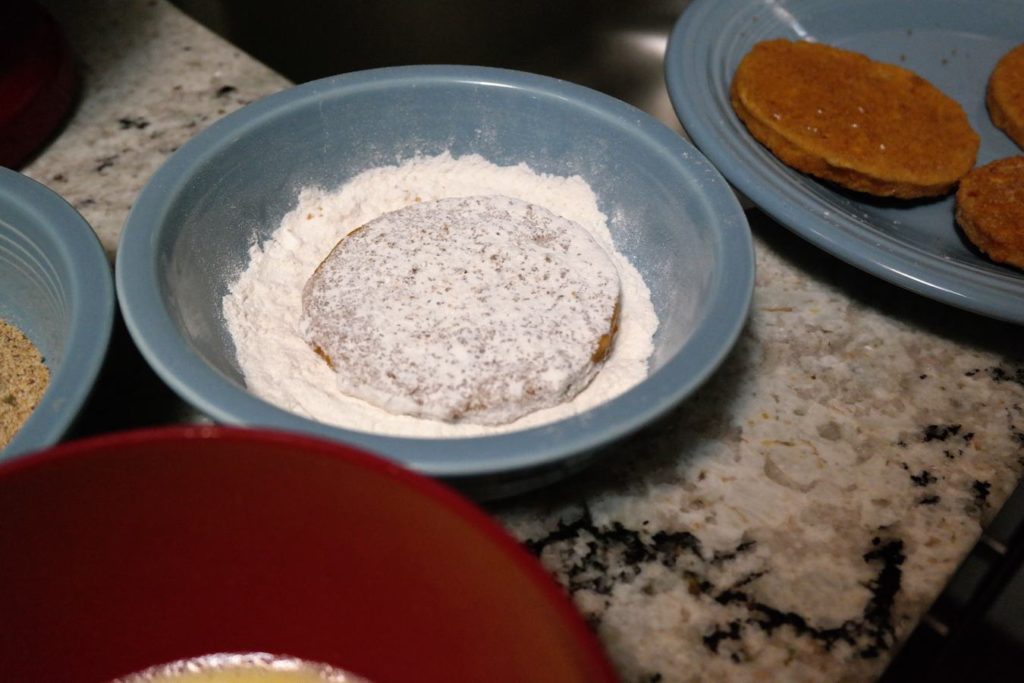 … then dipped each one in egg …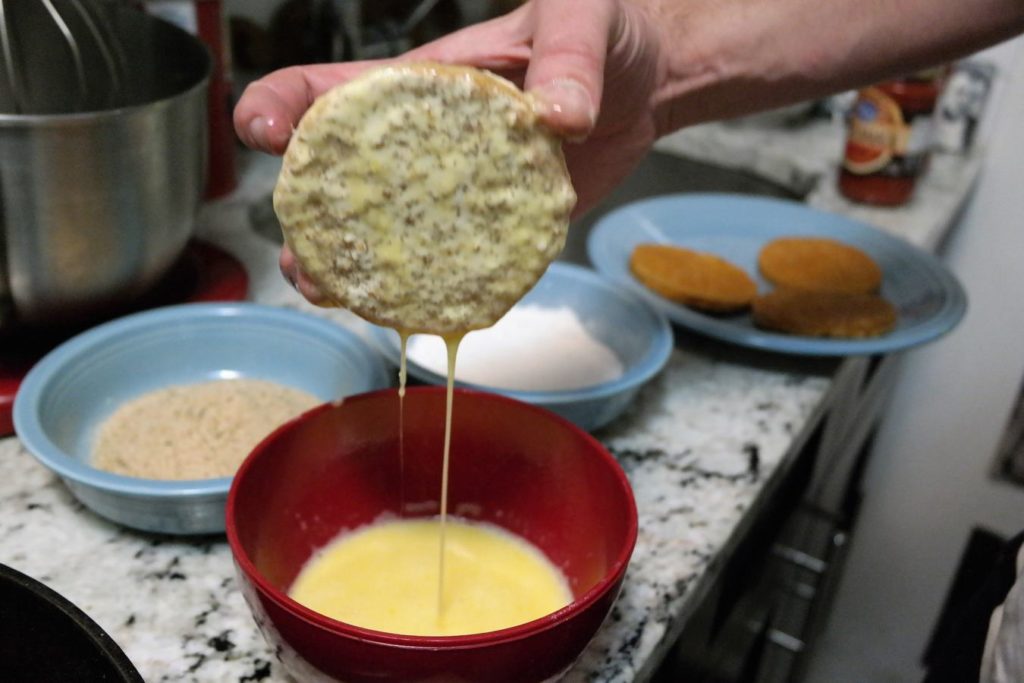 … then covered them with breadcrumbs.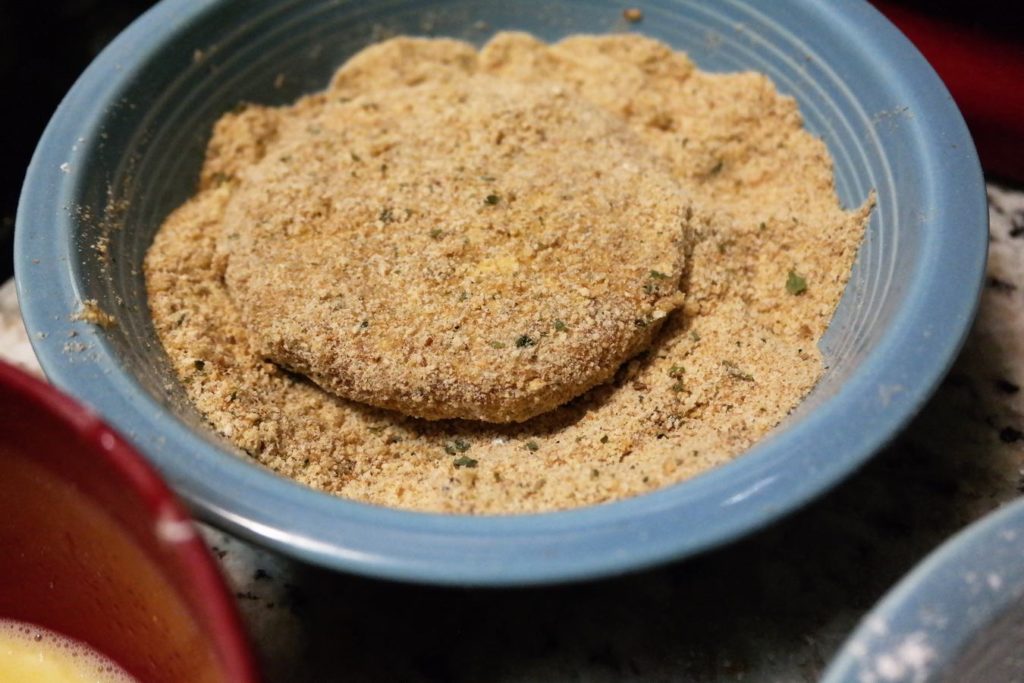 Then we covered the bottom of our cast iron skillet in olive oil and pan fried our patties for about 2-3 minutes on each side.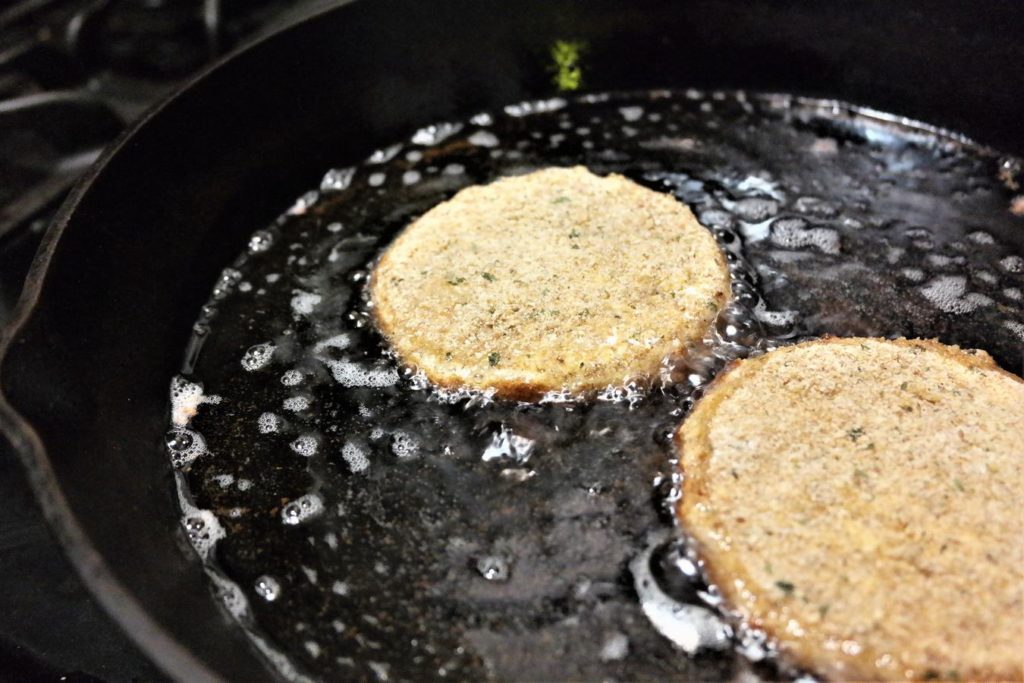 And then we had Super Chick'n!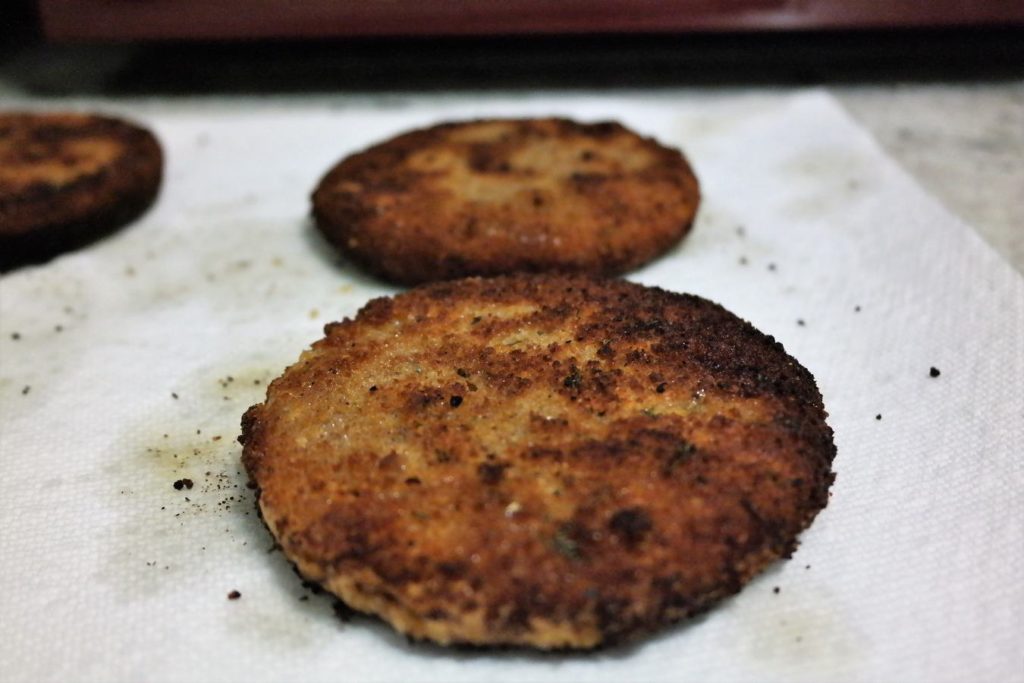 To make the chick'n parm, we placed the patties into a baking dish, covered them generously in red sauce, and then sprinkled plenty of mozzarella on top.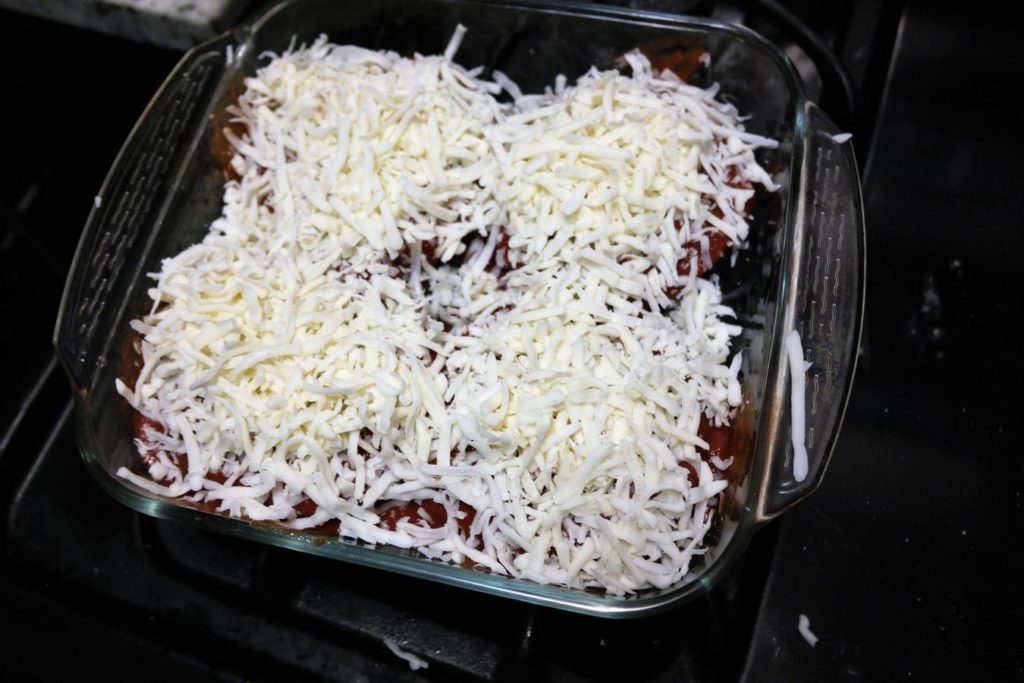 We baked everything at 350°F for 20-25 minutes, until the cheese was nice and melted and the patties were warm all the way through.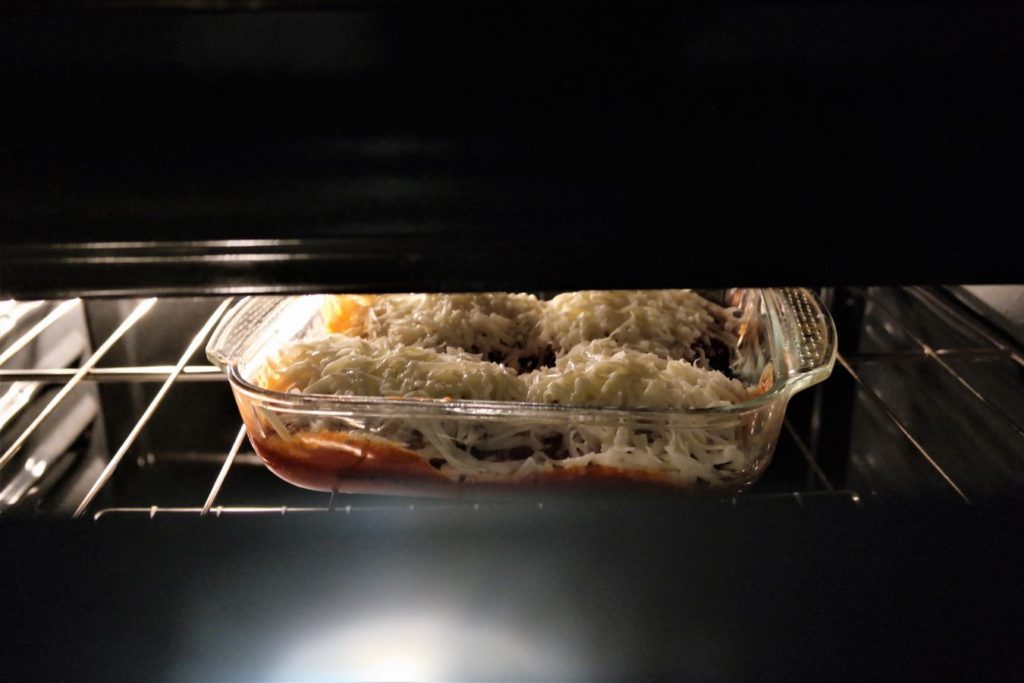 Here's our chick'n parm at the end, looking tasty.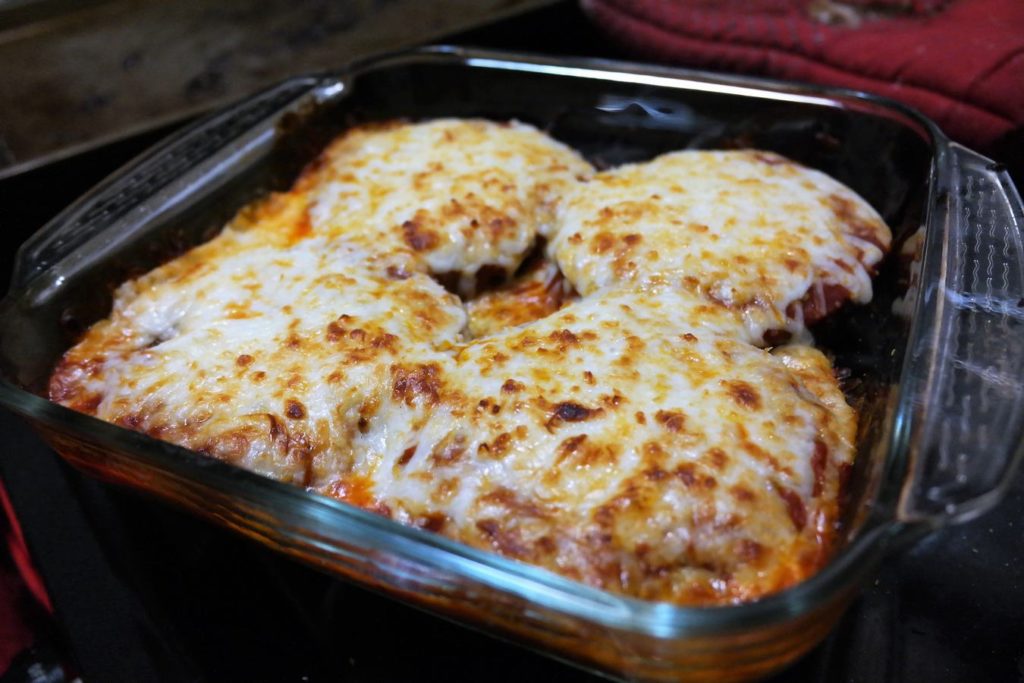 Of course, you can make chick'n parm without the breading and frying by just baking the patties with sauce and cheese – it tastes good that way too.  But Super Chicken-ing the patties first brings this dish closer to how real chicken parm is made, and it makes everything just a little more delicious.  We've served this to plenty of non-vegetarians and they're always pleasantly surprised that you can make good chicken parm without actual chicken.  If you're skeptical, just give this a try and we promise that you'll love it.