Shepherd's pie isn't really a pie – it's more of a excuse to eat mashed potatoes and gravy with some vegetables thrown in to make you feel a little healthy.  Usually this dish has meat and meat-based gravy in it, but we've come up with a way to make it vegetarian, and you can even make it vegan if you want.
To make our shepherd's pie, you'll need:
8 potatoes
A package of baby carrots
A bag of frozen peas
A bag of frozen corn
An onion
Garlic
Salt
Pepper
Worcestershire sauce
Flour
Massel 7's beef style bouillon cubes (you can find out more about Massel vegetarian products here)
Butter (or non-dairy vegetable oil spread if you're making a vegan shepherd's pie)
Half-and-half (for a non-vegan version)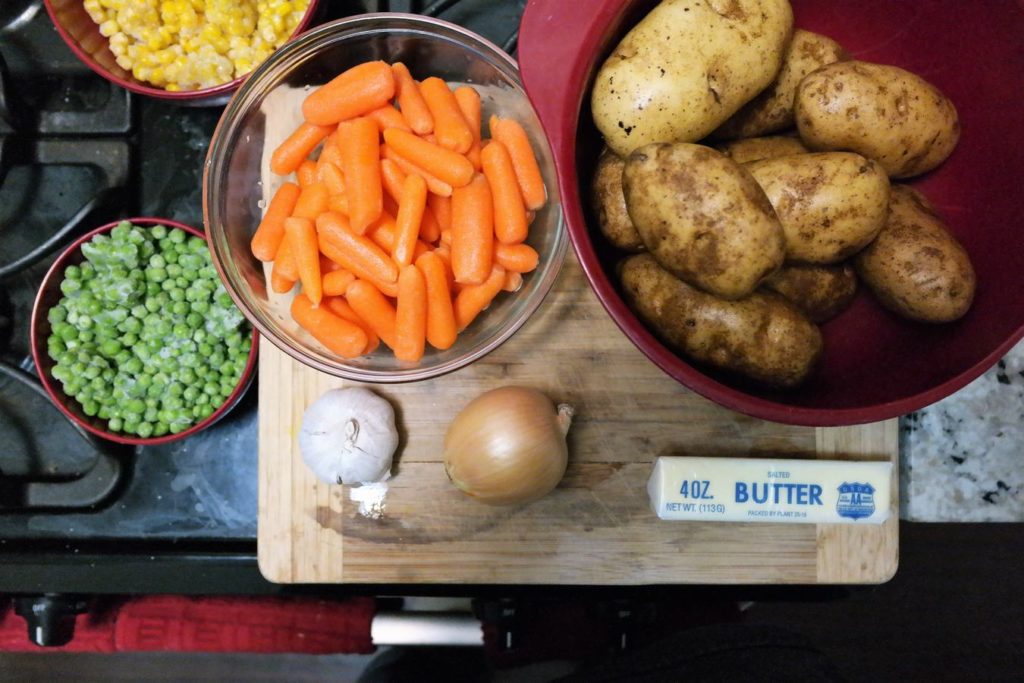 Chop up the onion and garlic and dice two of the potatoes and place them in a Dutch oven with the carrots, some salt and pepper, a few drops of Worcestershire sauce, and a little bit of olive oil.  Cook everything for 7-10 minutes, until the vegetables start to get soft.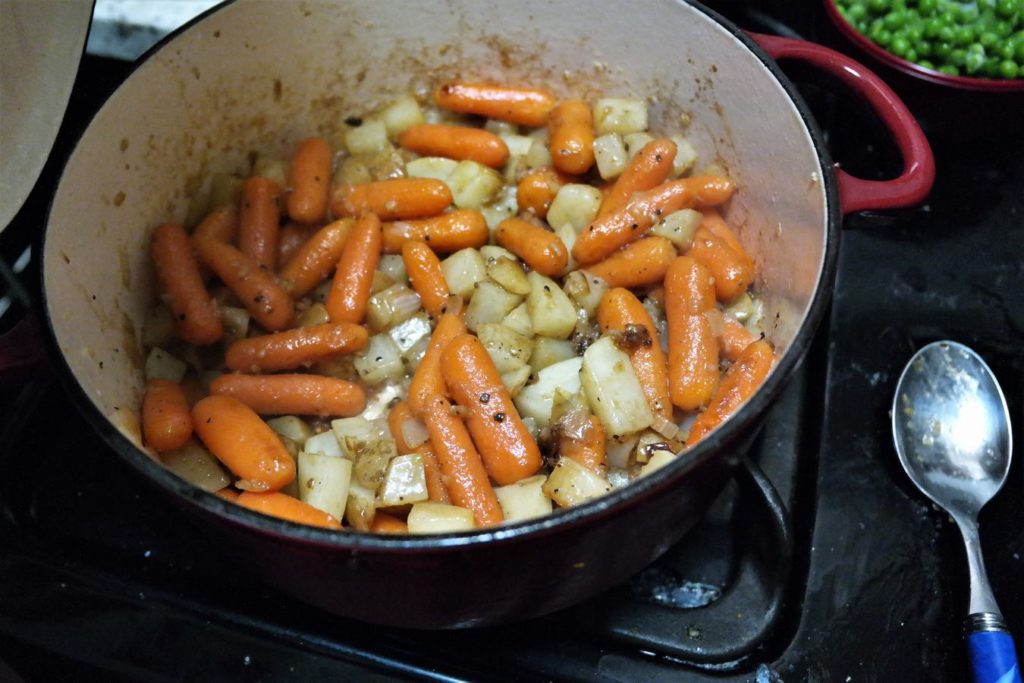 Then add the peas and corn plus one tablespoon of flour and one cup of boiling water mixed with a Massel 7's beef style bouillon cube.  Cook all of this together for another five minutes or so.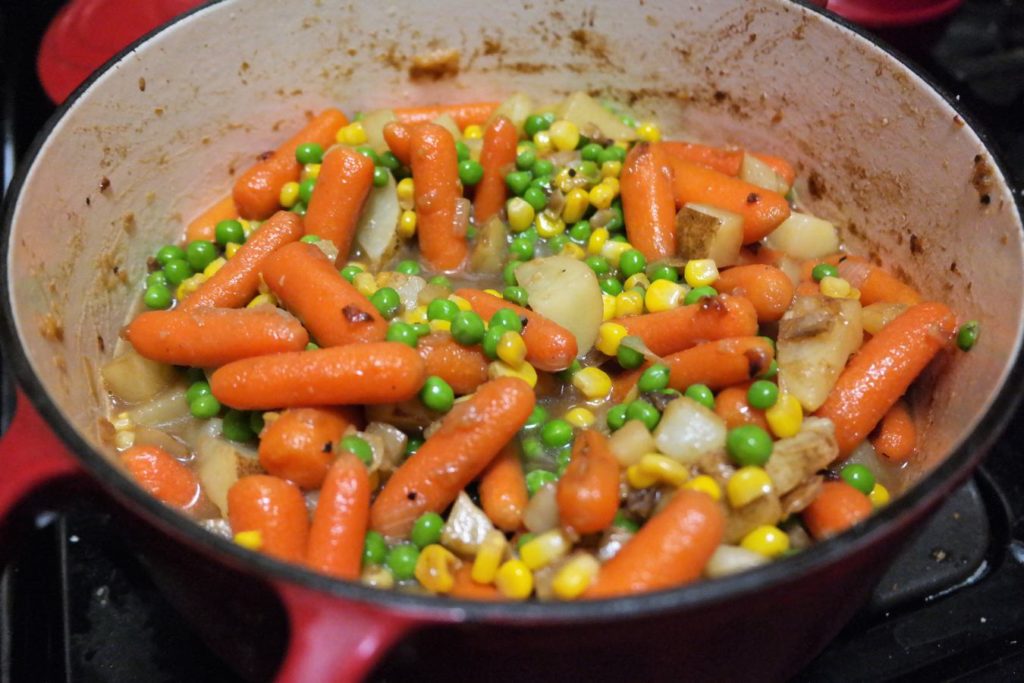 Meanwhile, dice up the rest of the potatoes, place them in a pot with just enough water to cover them, and boil them for 15 minutes.  Drain the potatoes once they're done.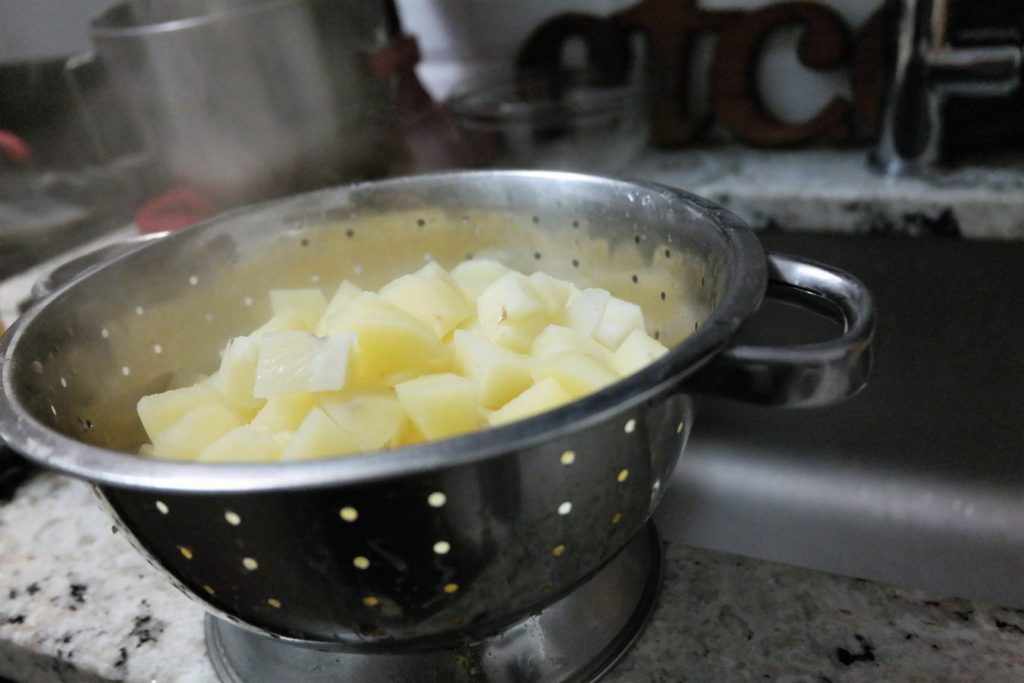 Then transfer the potatoes back into the pot you boiled them in and mash them with half a stick of butter and a splash of half-and half, or if you're making a vegan shepherd's pie just use half a stick (1/4 cup) of non-dairy vegetable oil spread.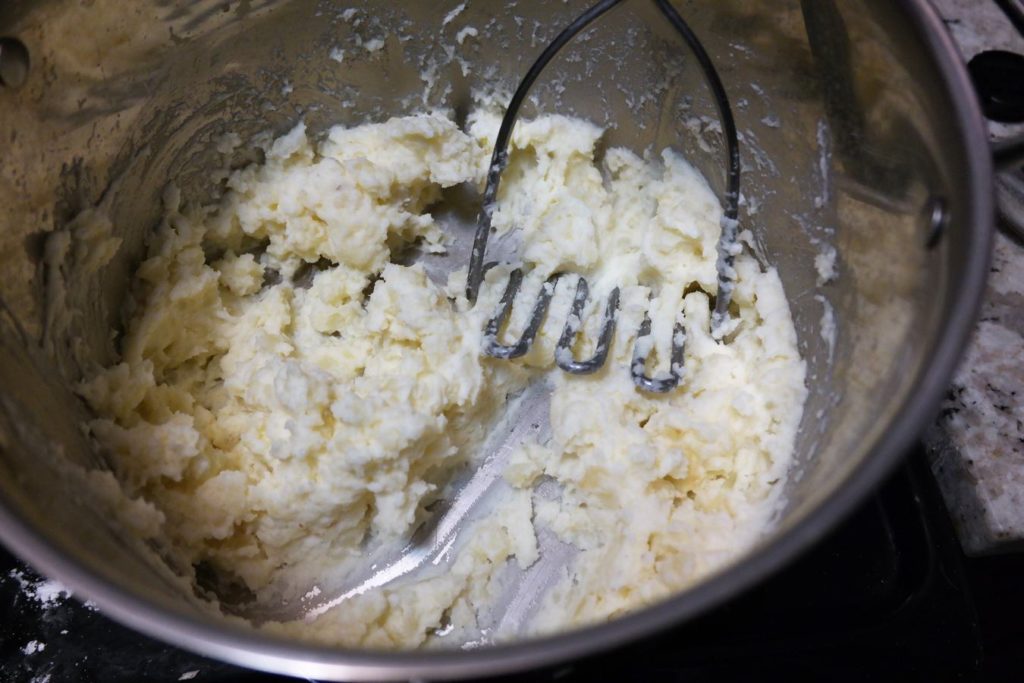 Place the mashed potatoes on top of the vegetables in the Dutch oven, then place it all in the oven at 350°F and bake it for 45 minutes.
Once the shepherd's pie is cooked, grind a bunch of extra black pepper on top to serve it.
And ta-da!  You have a vegetarian (and maybe even vegan) shepherd's pie:  creamy potatoes and gravy on top and a mix of vegetables underneath.  This is a hearty, comforting, and tasty dinner that we recommend making one of your meal staples.