Quiche is a staple vegetarian brunch food because it's like an omelet pie, with eggs, cheese, and veggies inside an buttery crust.  There are lots of quiche recipes floating around out there, but recently we decided to make this one from Bon Appetit.  We'll walk you through how we did it – but buckle up, because this is a long one.
Here's the list of what you'll need:
Flour
Salt
2 sticks of butter
Dried rice
A shallot
Garlic
A head of broccoli
Kale
Cheddar cheese
A 4-ounce package of feta cheese
9 eggs
Half-and-half
Heavy cream
Chives
The night before we planned on eating the quiche, we made the dough for the crust.  In a large mixing bowl, we whisked together 2 cups of flour with a teaspoon of salt.  Then we cut up 11 tablespoons of butter into pieces…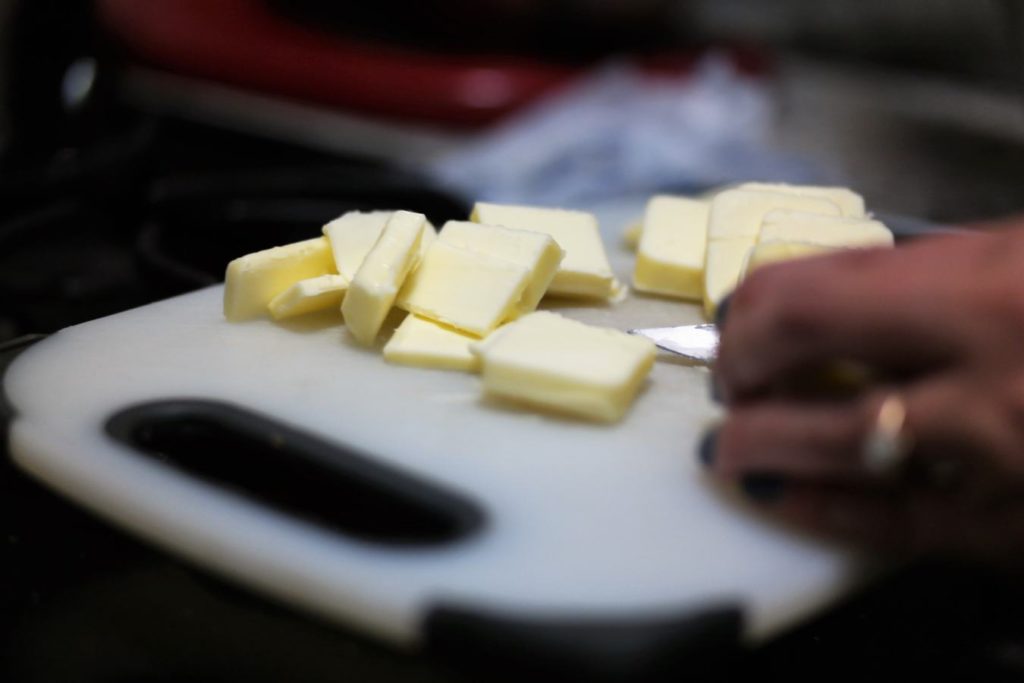 … and mixed the butter by hand into the flour for around 10 minutes until everything was the texture of wet sand, like this.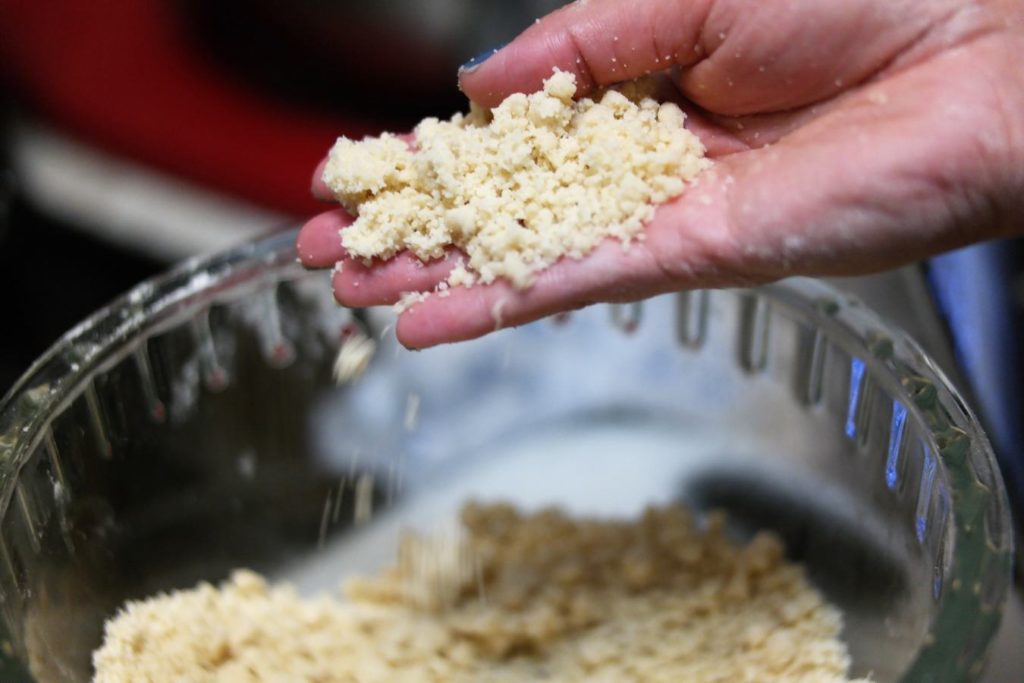 We then mixed in 1/4 cup of cold water with our hands, and when we had a nice dough we shaped it into a disk, wrapped it up in plastic wrap, and let it chill in the fridge overnight.  In the morning, we unwrapped it and rolled it out on a floured surface until it was a 14-inch wide circle.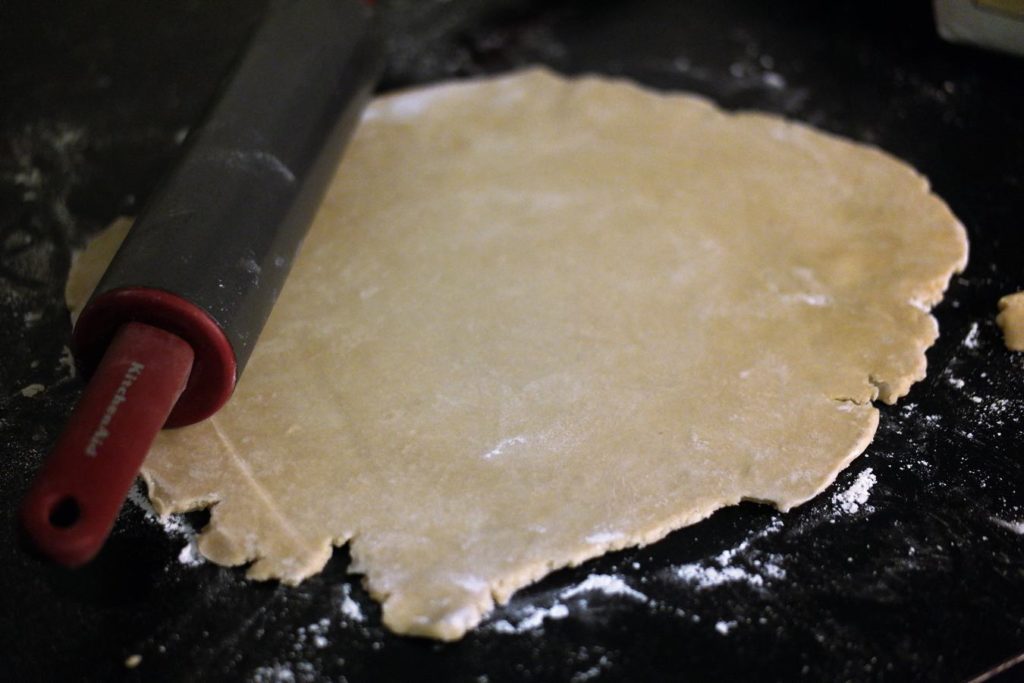 We lifted it and let it fall into a springform pan and then used our hands to shape it into a nice, even pie crust that reached mostly up the sides of the pan.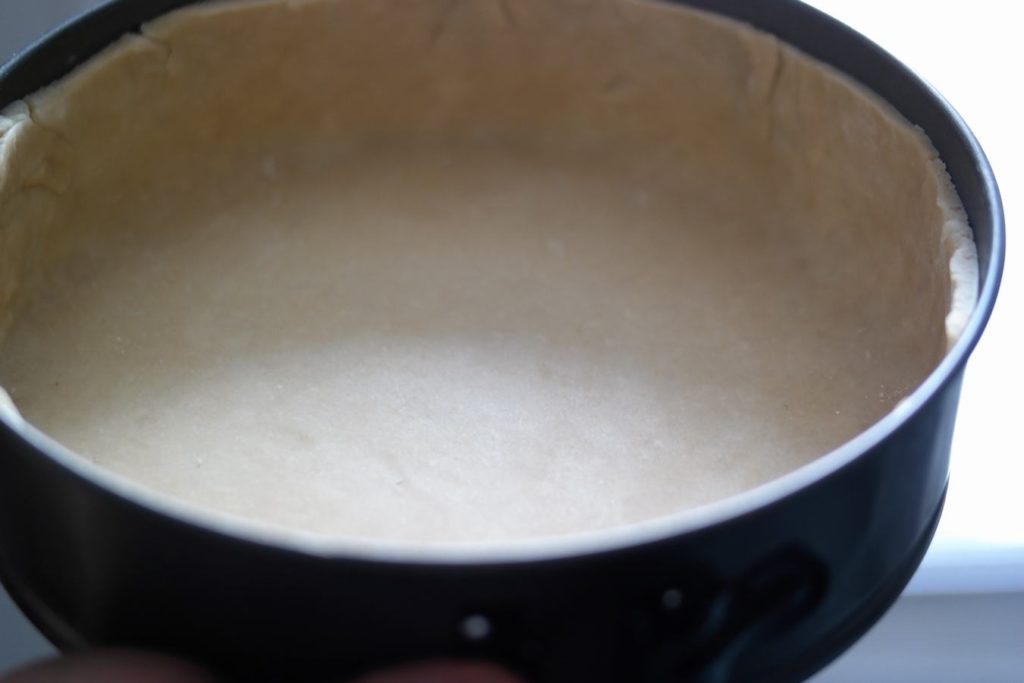 To weigh it down while it baked, we put a sheet of parchment paper on top of the crust and then placed a few cups of dried rice on top to help it keep its shape.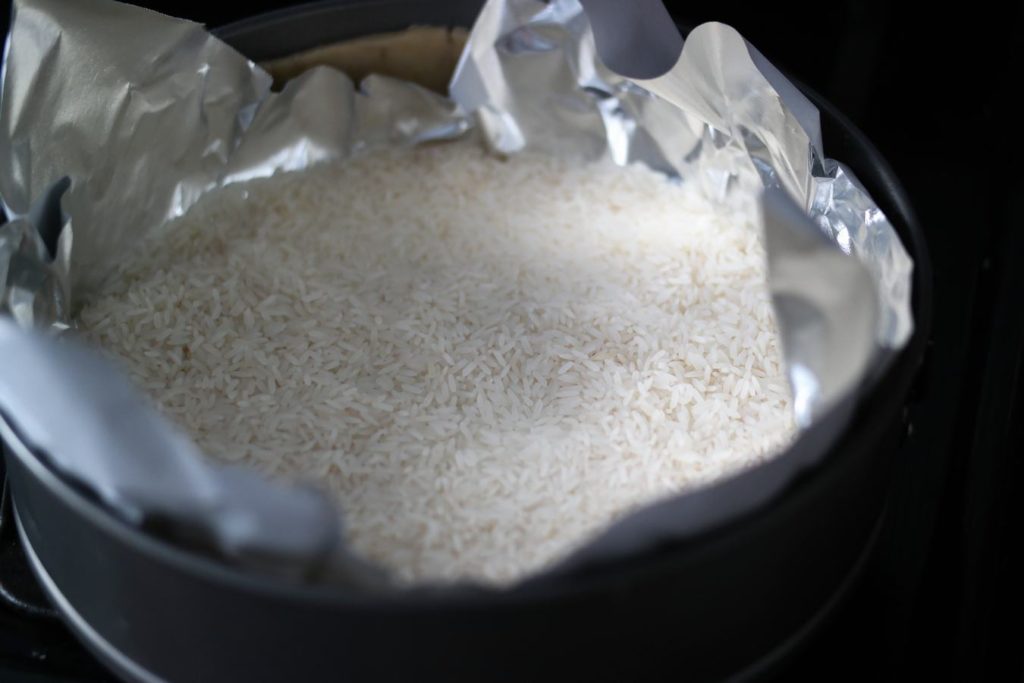 Then we baked it at 350°F for around 70 minutes.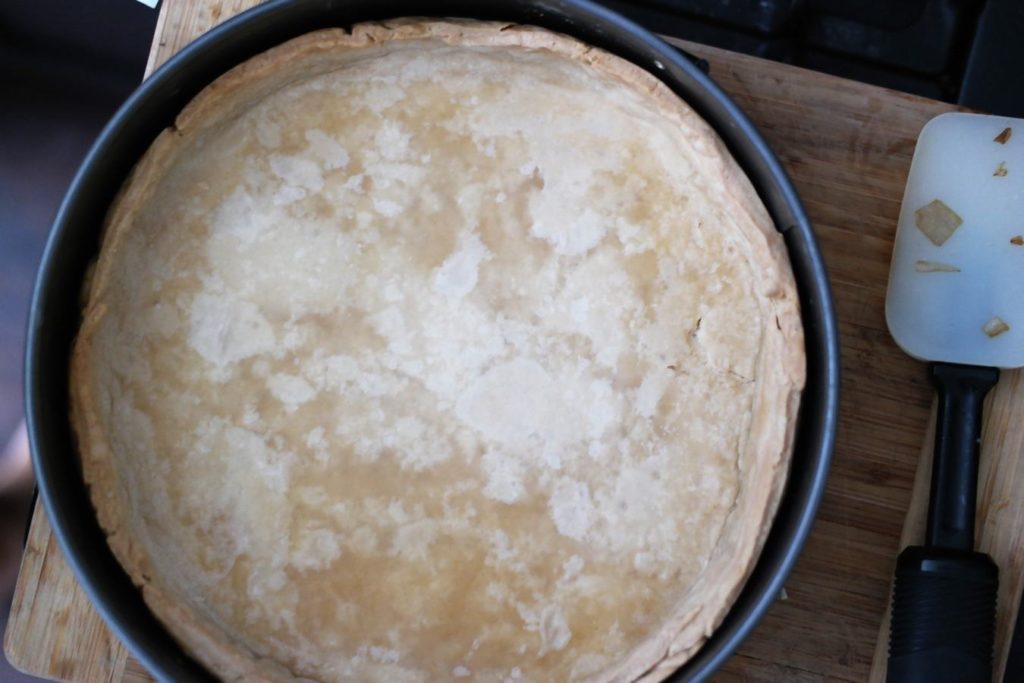 While the crust was cooking, we gathered together all the ingredients to start making the quiche's filling.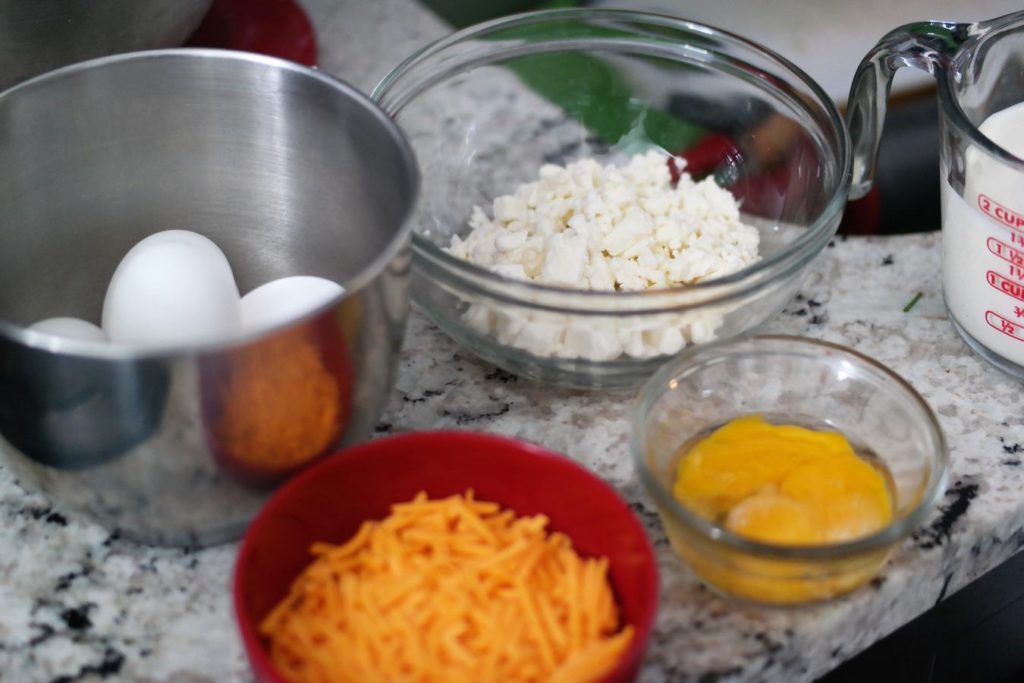 We first chopped up the shallot and a clove of garlic and cooked them with a little olive oil in a large skillet over medium heat for 5 minutes.  Then we chopped up the broccoli, added it to the skillet with about half a head of torn kale leaves, and cooked these for another 10 minutes.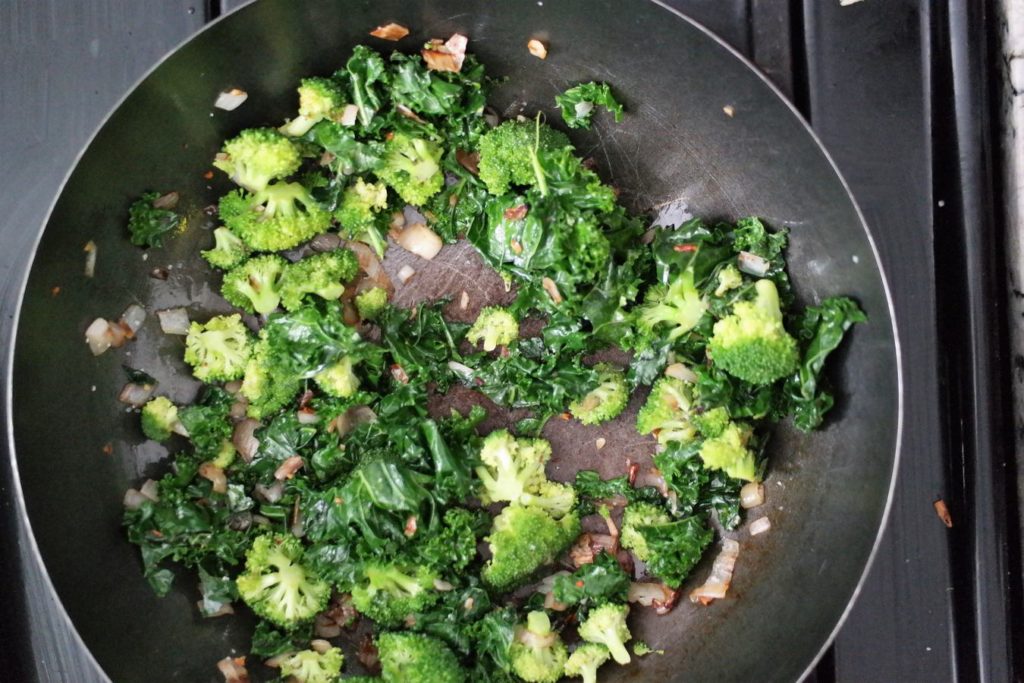 Once these veggies had cooked fully and then cooled, we added in a cup of shredded cheddar cheese and all of the feta cheese.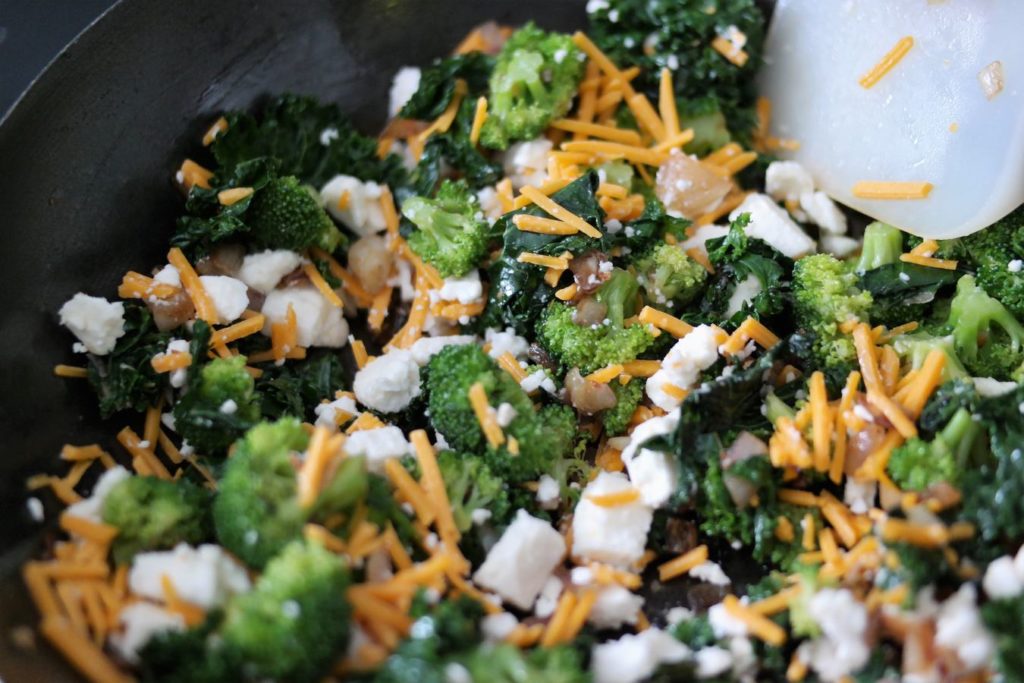 Meanwhile, in a mixing bowl, we whisked together 6 of the eggs, 3 additional egg yolks, 1 cup of half-and-half and 1 3/4 cup of heavy cream, then added in some chopped chives.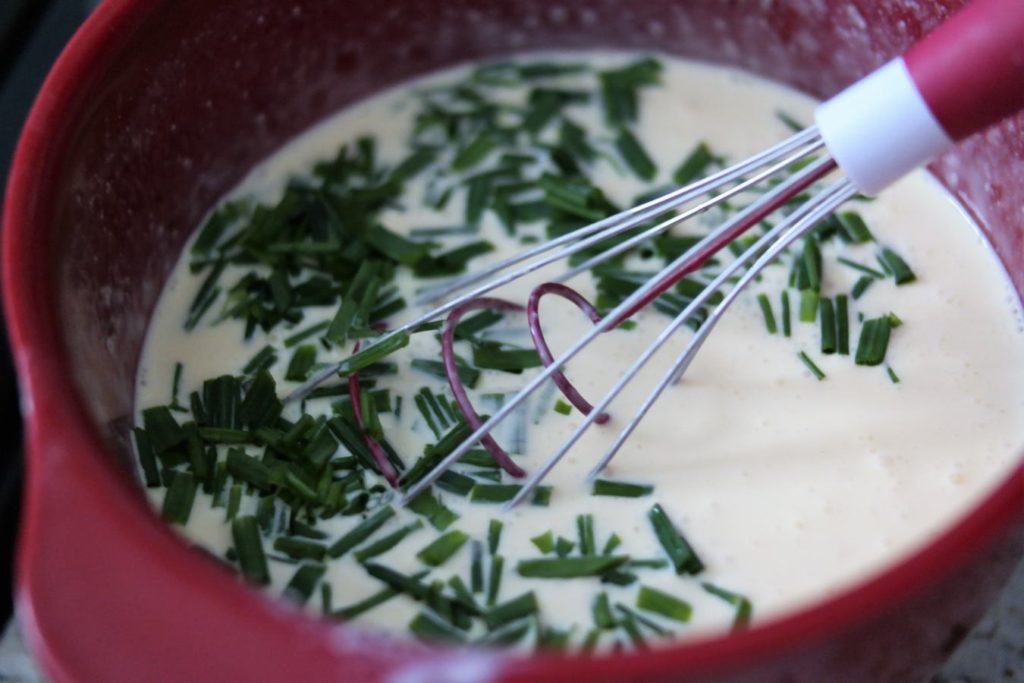 Once the crust came out of the oven, we placed the veggies in and then carefully poured the egg mixture on top.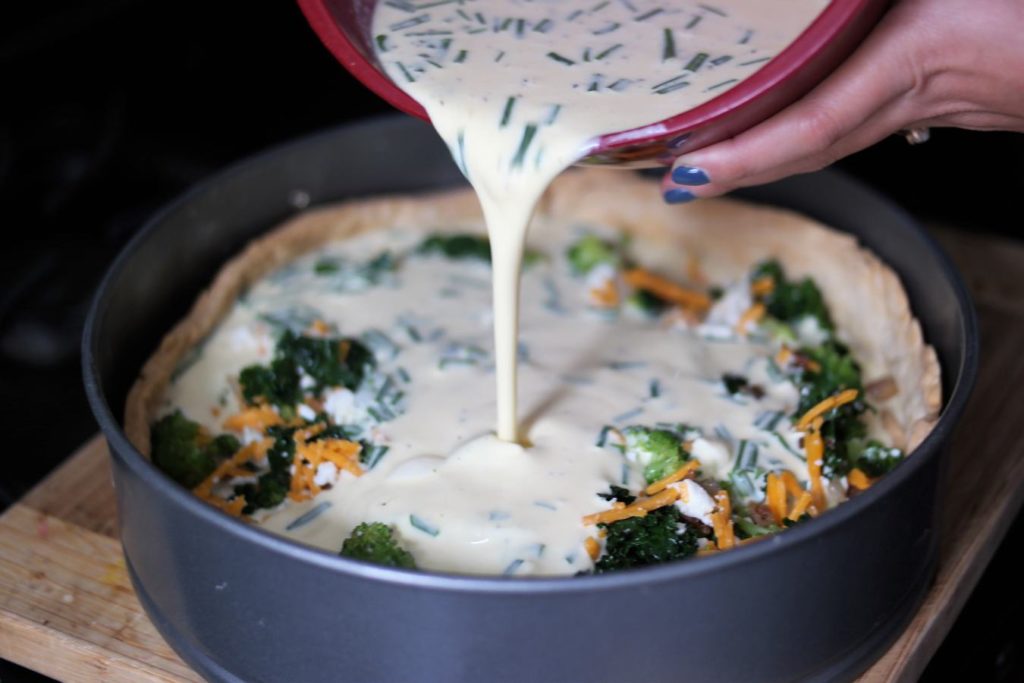 We placed the pan on top of a baking sheet to catch any egg that spilled out, and then we cooked the quiche at 325°F for about 75 minutes.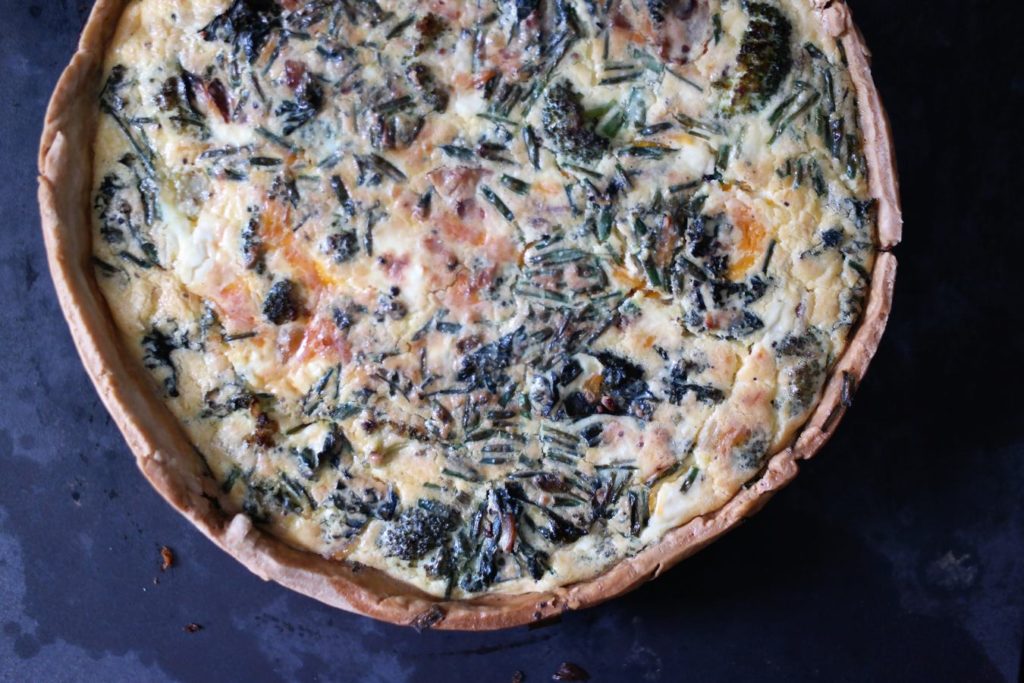 We'll be honest – this was a lot of work.  Take our advice and make the dough for the crust the day before, and definitely don't wait to make this until you're already hungry.  With all that being said:  this was delicious, and it was impressive.  Two types of cheese mixed with heavy cream and cooked in a pie crust is always going to be tasty.  And putting this much effort into a dish that ends of looking really amazing when it's finished is something to be proud of.  We wouldn't recommend trying to slap this together on a busy day, but if you have a lazy Sunday like we did and you want to make something a little fancy, give this a try.