OK, we'll admit:  corn doesn't usually go with pasta.  It's not something we would normally eat, especially if you told us that corn was actually part of the pasta sauce.  Sounds weird, right?
Wrong!  When we found this new vegetarian pasta recipe from the New York Times recently, we were skeptical at first, but then decided to give it a try.  Turns out that, in fact, corn-based pasta sauces can in fact be kind of delicious.
So here's what we used in this recipe:
Basil
2 ears of corn
12 ounces of pasta
Scallions
Salt
Pepper
Butter (or use a non-dairy vegetable oil spread for vegan pasta)
Parmesan cheese (skip this if you want to make vegan pasta)
Red pepper flakes
First, we tore the basil leaves into pieces.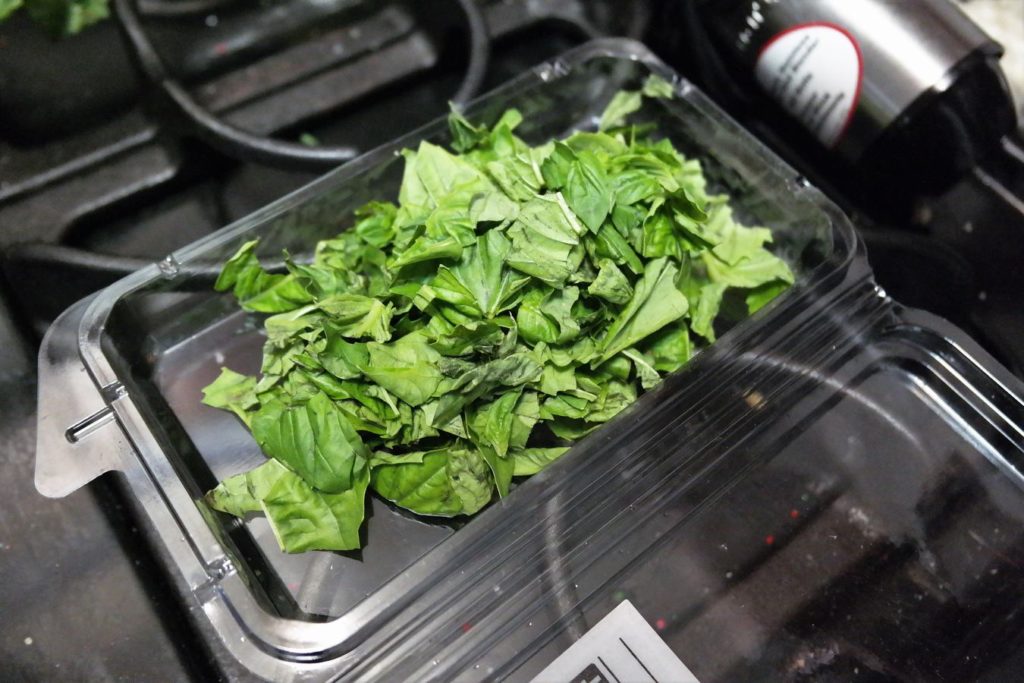 We also took the ears of corn and cut the kernels off of them.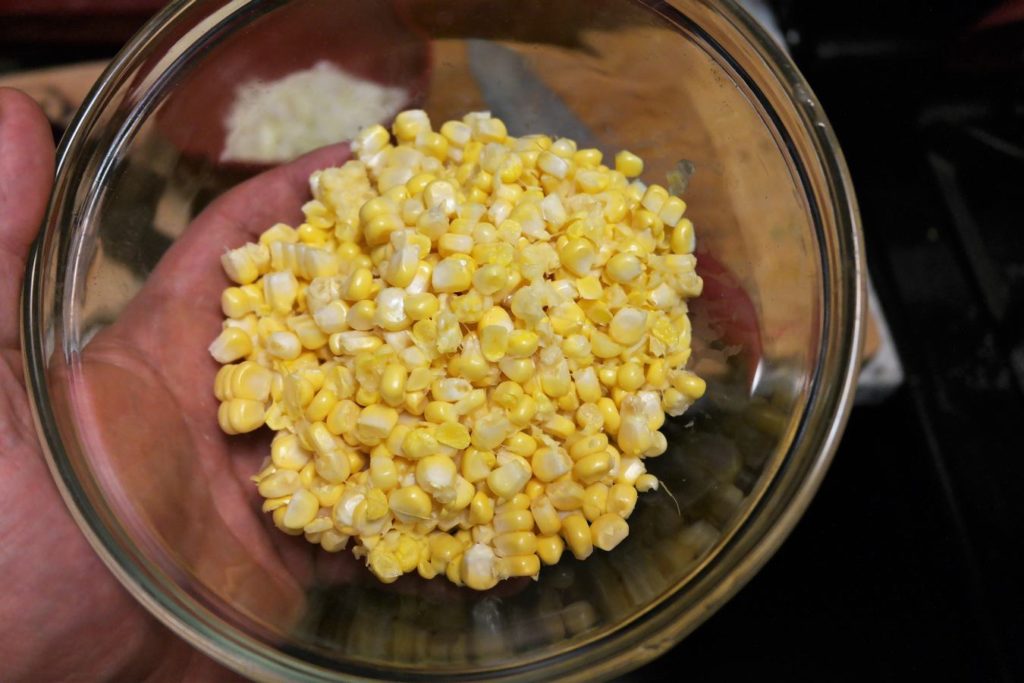 We set the pasta to cook on the stove, and while it was boiling we chopped up a single bunch of scallions.  We placed a little bit of olive oil in a deep pan and cooked the white parts of the scallions over medium heat until they were soft.  Then we sautéed all but a handful of the corn kernels for about 5 minutes in the same pan with the scallions.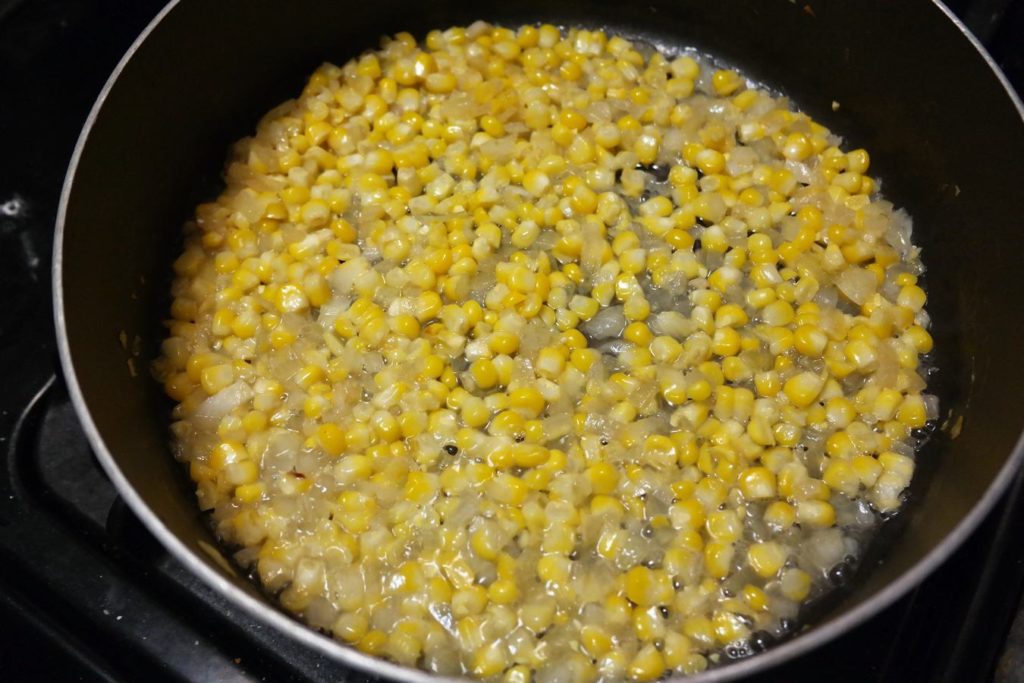 Once the corn and scallions were cooked, we transferred them to a food processor, added a pinch of salt and pepper, and blended everything together.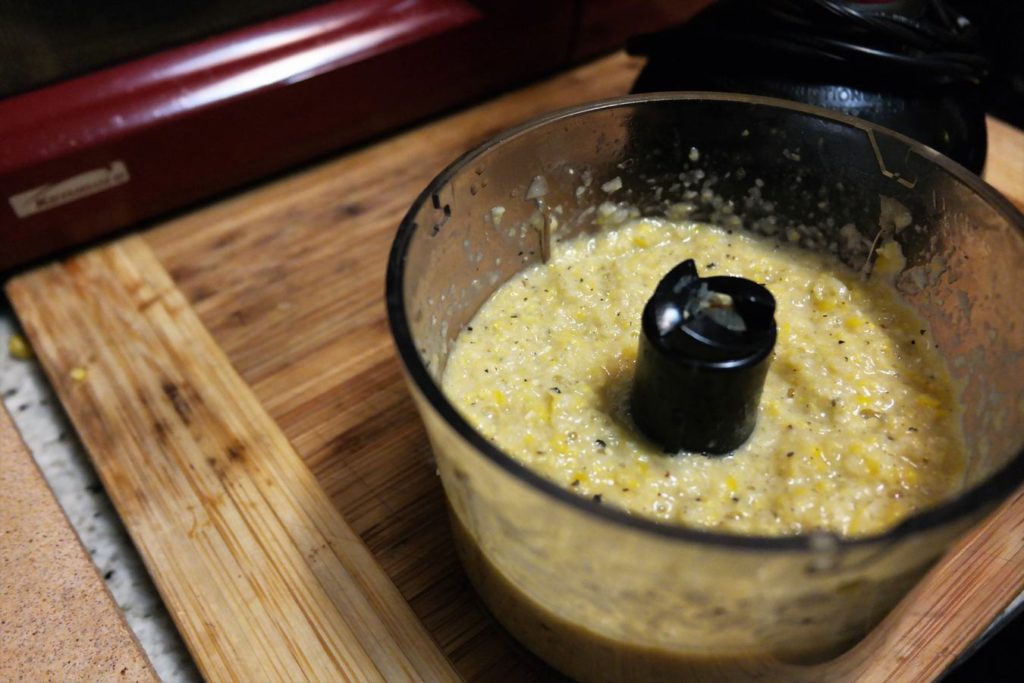 Next, we melted 3 tablespoons of butter in our pan and added in the handful of corn we had saved to cook for a few minutes.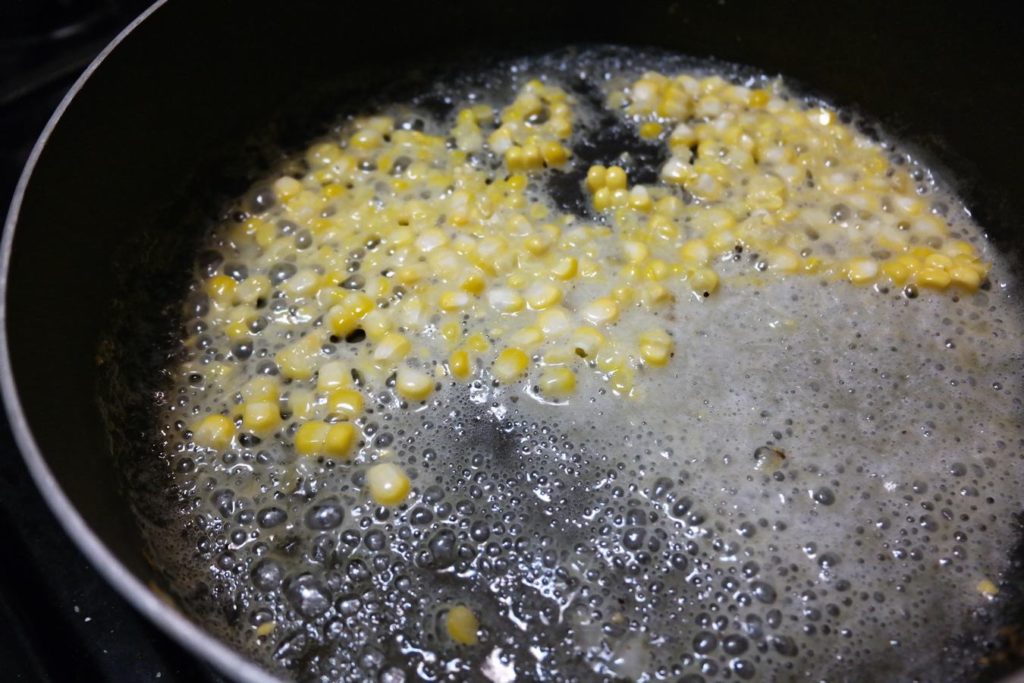 Then we added the corn puree back in and let that sauté for just a few seconds.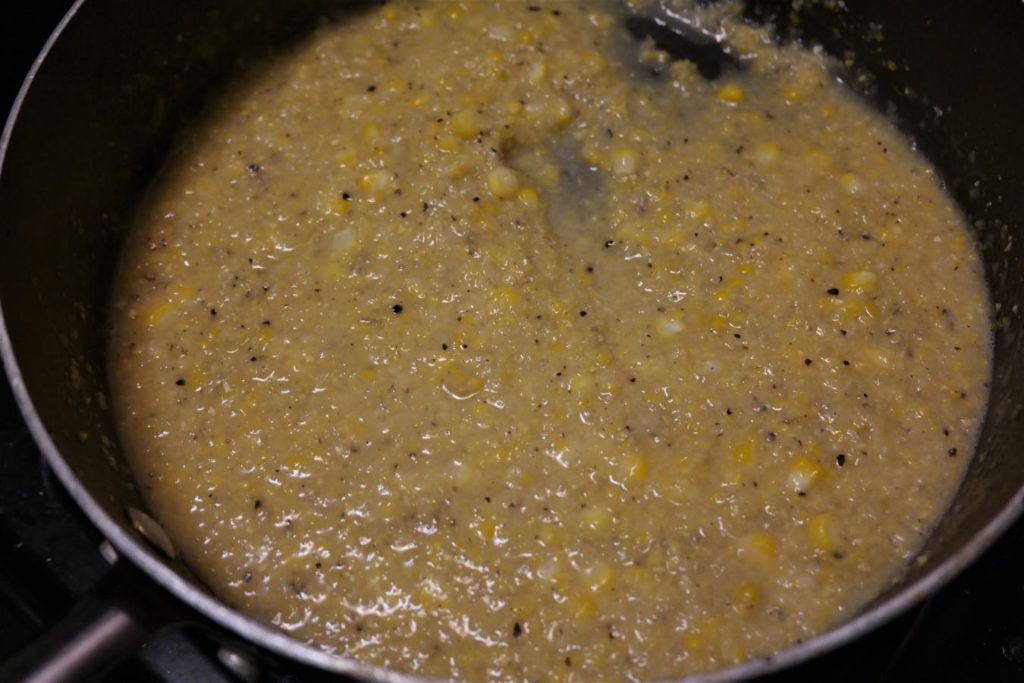 Once the pasta was done, we poured it into our pan and mixed it with our corn sauce along with the chopped scallion greens, 1/2 cup of parmesan cheese, the torn basil, and some red pepper flakes.  We like things spicy so we added a lot of the red pepper, but you can adjust this to your taste.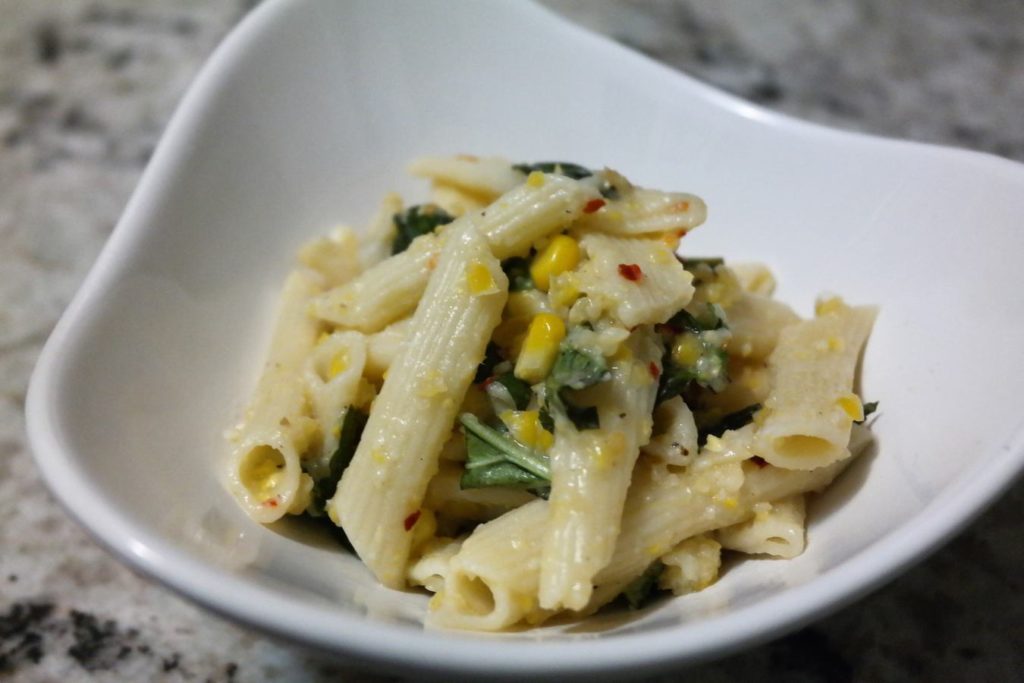 And there it is, looking like a pretty good pasta dish.  And it was tasty, too!  The corn was an unusual flavor, but by adding butter to the sauce, and then parmesan cheese at the end, it comes out creamy and smooth like you'd expect pasta sauce to be.  Plus, as you can see, this was pretty easy to make.  We liked this so much that we'd recommend adding it in to your rotation of good vegetarian sauces to try when you're craving a meal of warm pasta.