We both grew up near New York, so biscuits and gravy was a foreign concept to us for a long time.  Miriam first encountered this dish as a teenager visiting Maryland, while Cyril had to wait until he was on a trip to Virginia working at a horse show to try this deliciousness.  But each of us was sold from the first bite, because how could you not love bread smothered in creamy gravy?  There's a reason Southerners are known for their cooking.
The gravy in biscuits and gravy is usually made with sausage, but we figured we could easily make this meat-free.
We used:
7 or 8 dried shiitake mushrooms
2 Massel 7's beef style bouillon cubes (you can find out more about Massel products here)
Flour
Sugar
Baking powder
Salt
Butter
Milk
Seasoned salt
Pepper
For the dried shiitake mushrooms, we used this brand that we found at a grocery store in Queens.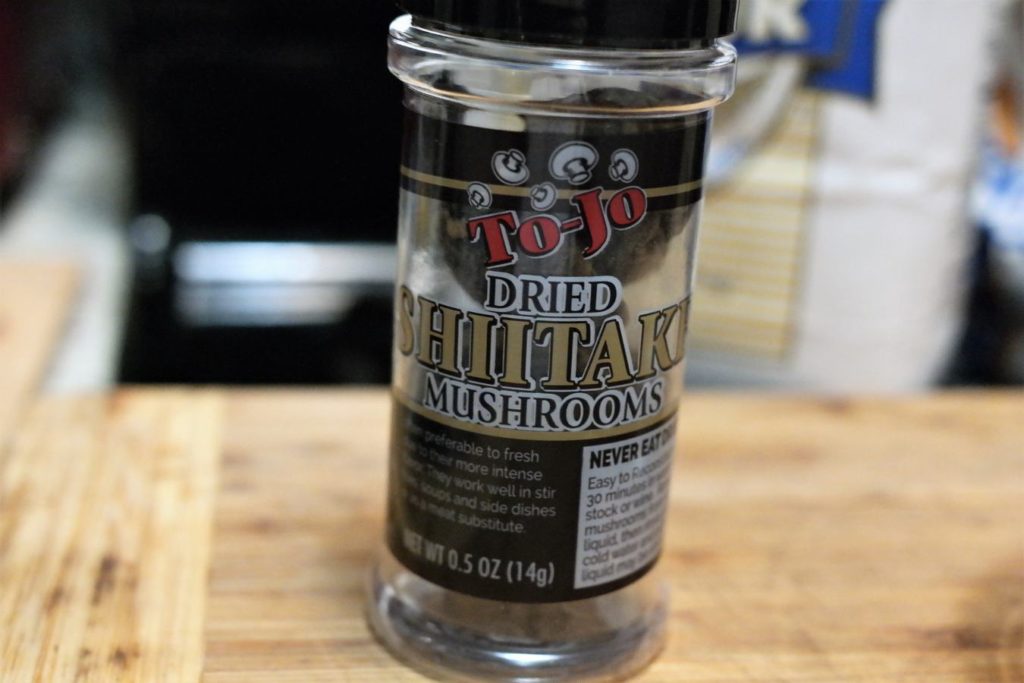 We prepared two cups of broth in our Dutch oven using the bouillon cubes and then simmered our mushrooms in the broth for about half an hour.
While the mushrooms were on the stove, we started making our biscuits.  We placed 1 cup of flour, 2 teaspoons of sugar, 1 1/2 teaspoons of baking powder, and a small pinch of salt in a bowl and then dropped in half a stick of butter, which we had cut into pieces.  We mixed all this together by hand until everything was evenly combined into a coarse meal.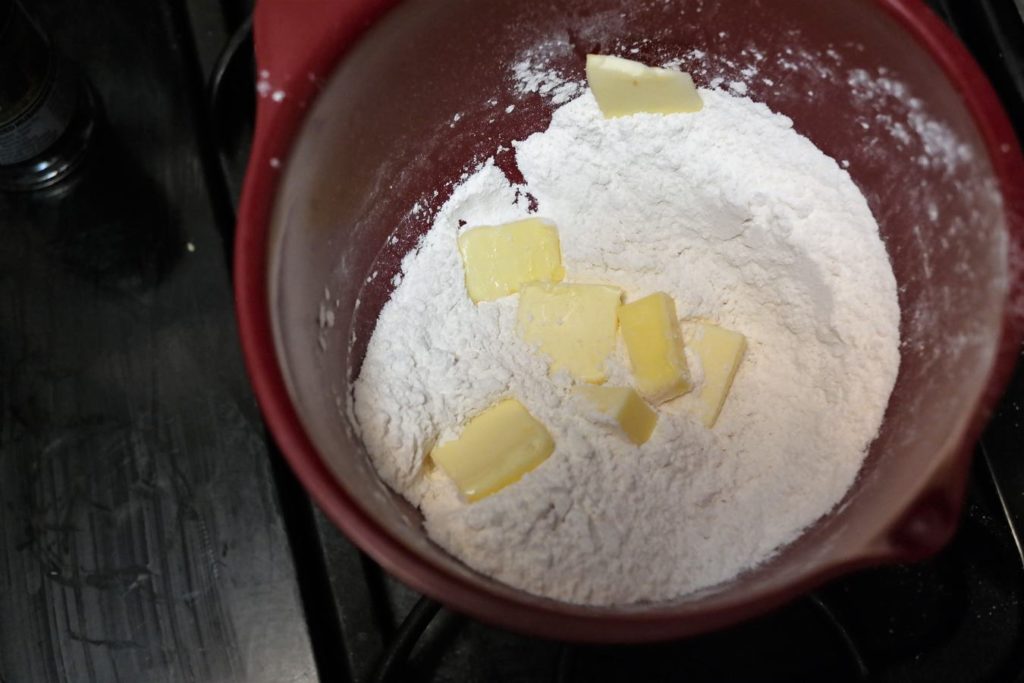 Then we added in 1/2 cup of milk and mixed that in as well until we had a nice dough.  We turned the dough out onto a floured cutting board and pressed it out by hand until it was around 1/2 inch thick.  Using a small glass, we cut out six biscuits.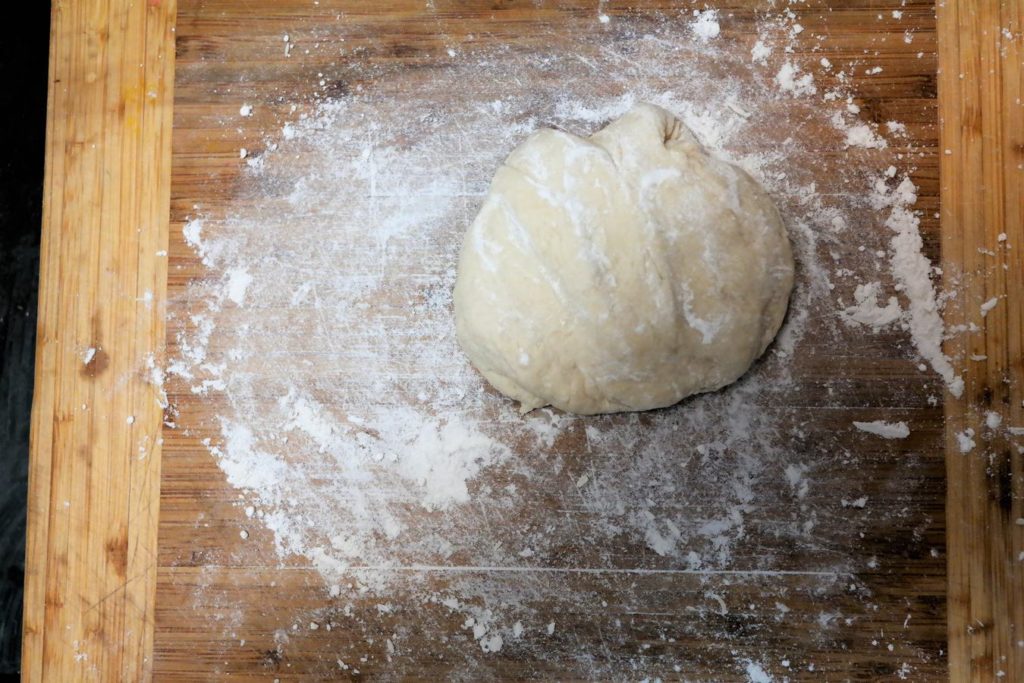 Then we heated our oven to 450°F, placed the biscuits on a cookie sheet, and baked them for 10 minutes until they were lightly brown.
Meanwhile, once the mushrooms were rehydrated in the broth, we took them out chopped them up.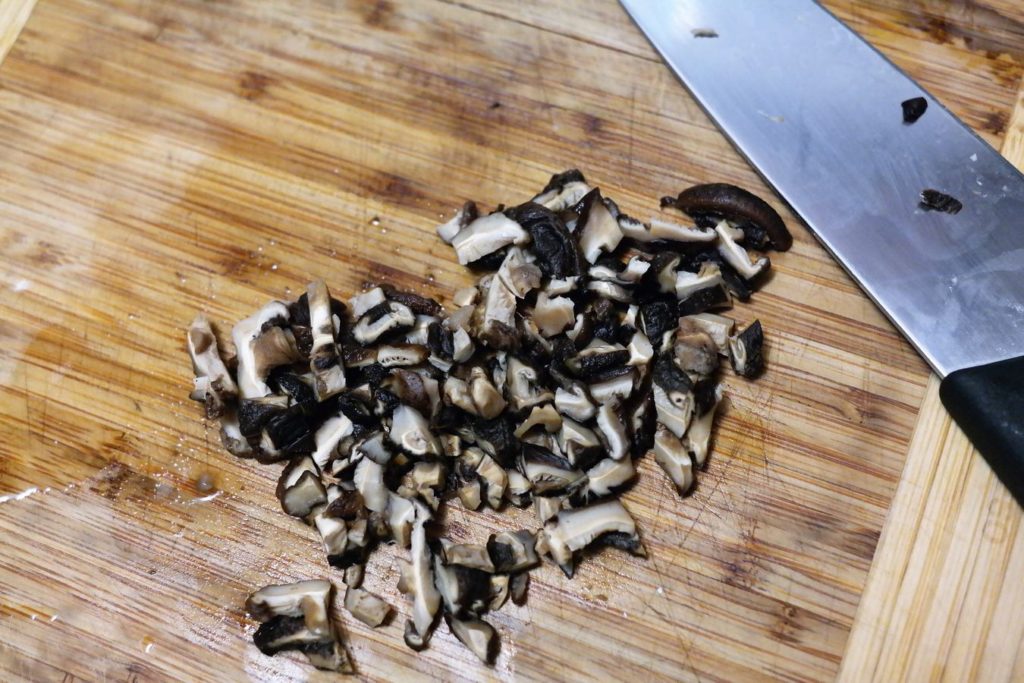 We discarded the broth and melted half a stick of butter in the Dutch oven, then added the mushrooms back in along with 2 tablespoons of flour sprinkled over everything.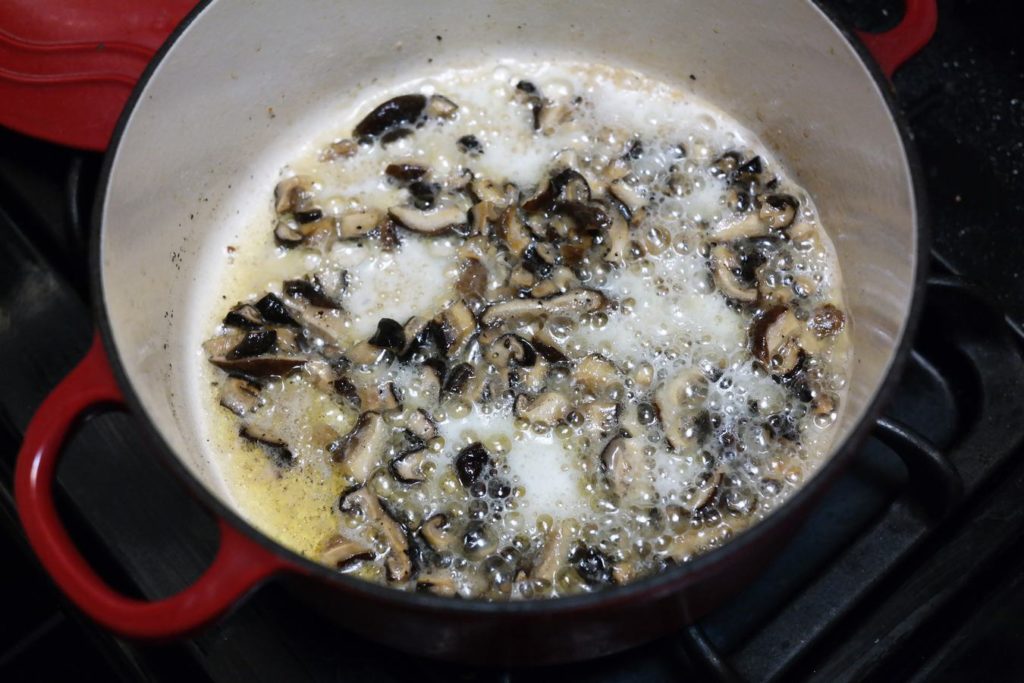 Then we stirred in 1 1/2 cups of milk and turned up heat up a little higher to let everything bubble and thicken into a nice gravy.  We added in a little bit of salt and seasoned salt and a lot of pepper.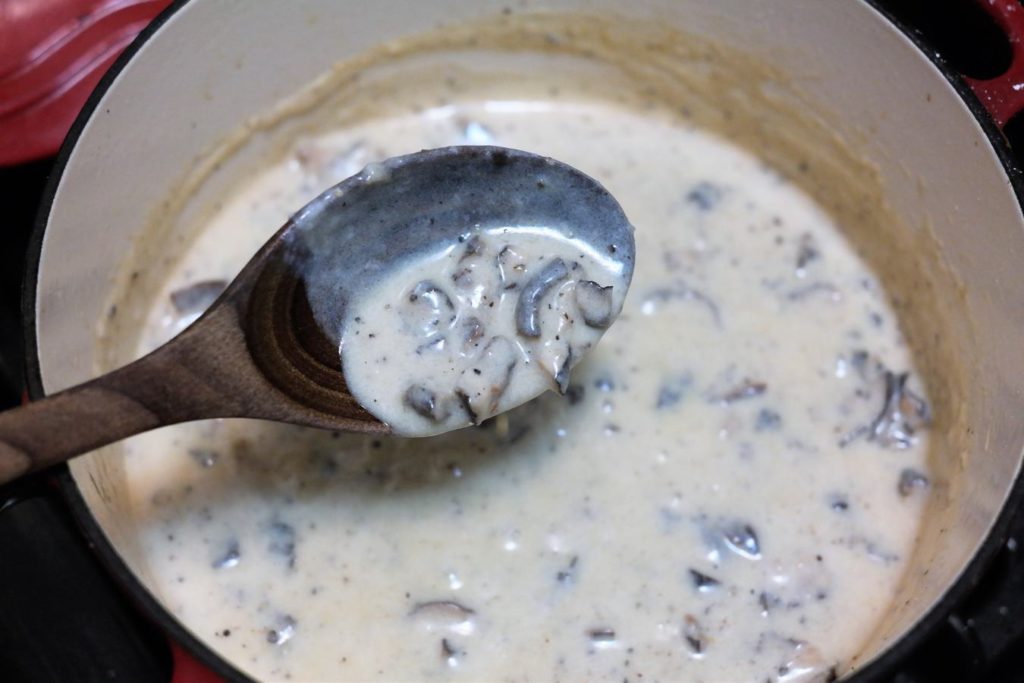 Once the biscuits and the gravy were both done, we spooned the gravy over the biscuits – and there you have it!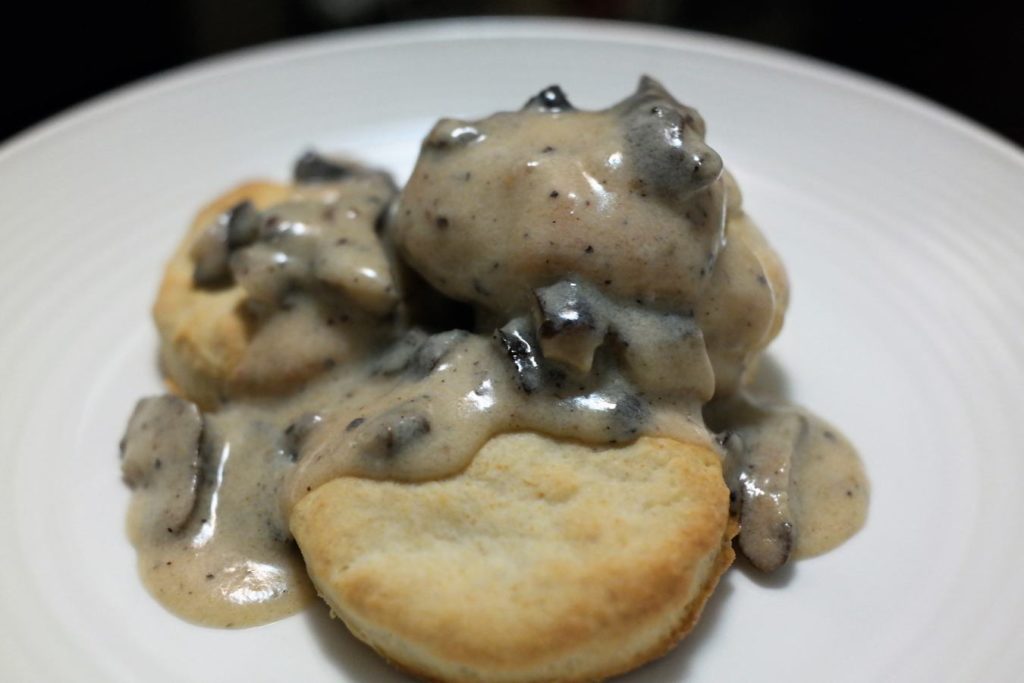 Vegetarian biscuits and gravy for all!