Here's a few more places around New York that we've been to lately and thought we'd highlight because they were delicious.  Just as a warning, some of the food you'll see below is non-vegetarian.
A few weeks ago we went to check out Creamline, which has an outpost at Chelsea Market (and also on 7th Avenue).  They specialize in quick comfort foods, like burgers and shakes, that are made with local ingredients.  Miriam got herself a delicious grilled cheese sandwich, which came with a side of tomato soup.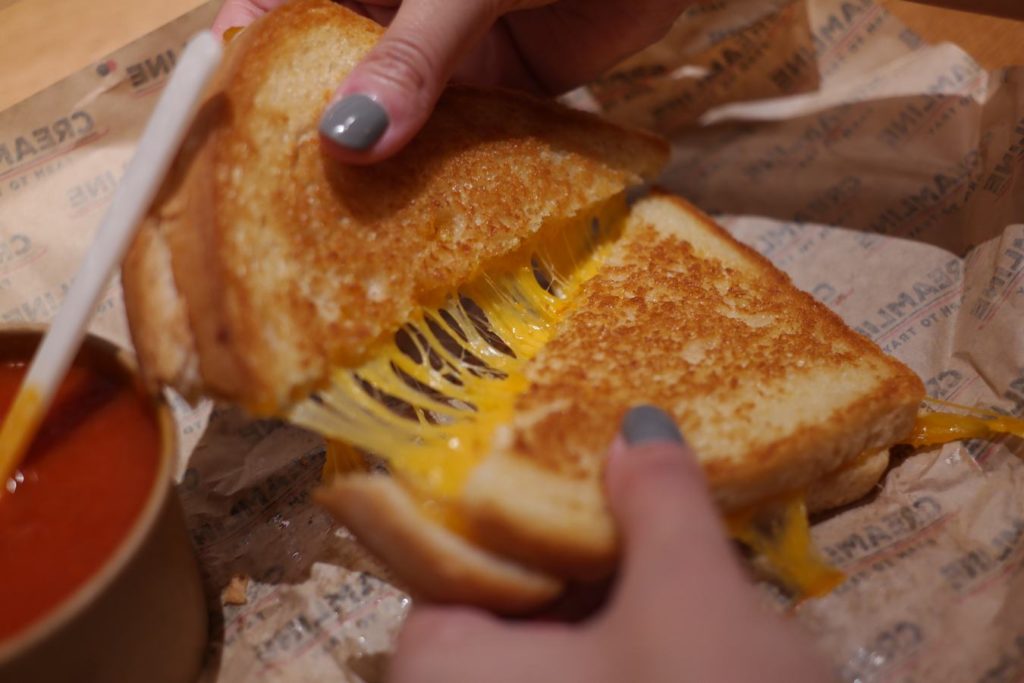 Cyril had a cheeseburger with a fried egg on top.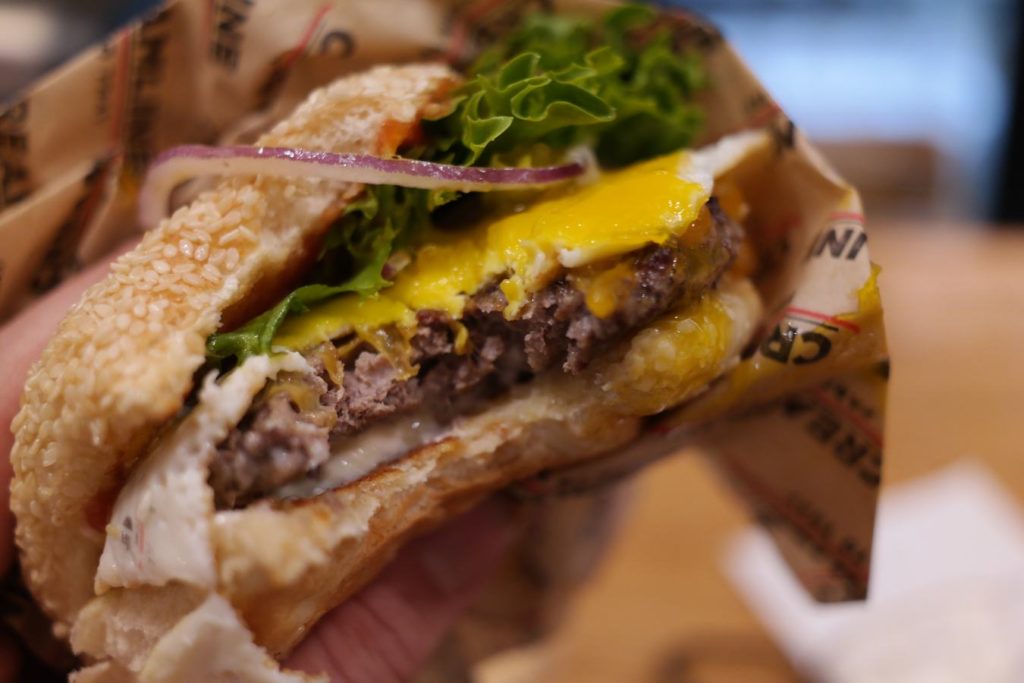 We also got some shakes:  one was chocolate fudge (on the left) and the other was two cookies and cream.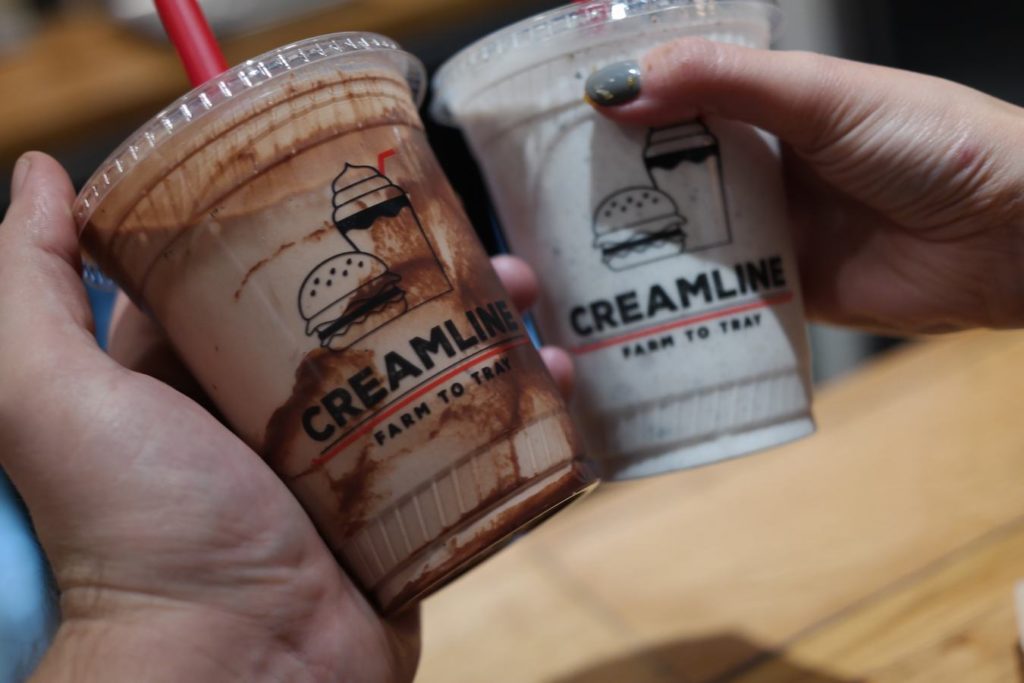 Another place we decided to check out recently was Thursday Kitchen, which specializes in "New Korean" tapas.  When you go there, you're encouraged to order several items each and share them family style.  We got a combination of both vegetarian and meat dishes to try a little bit of everything.
The vegetarian dishes were:  Ugly Potato, which came with feta cheese and barbecue sauce …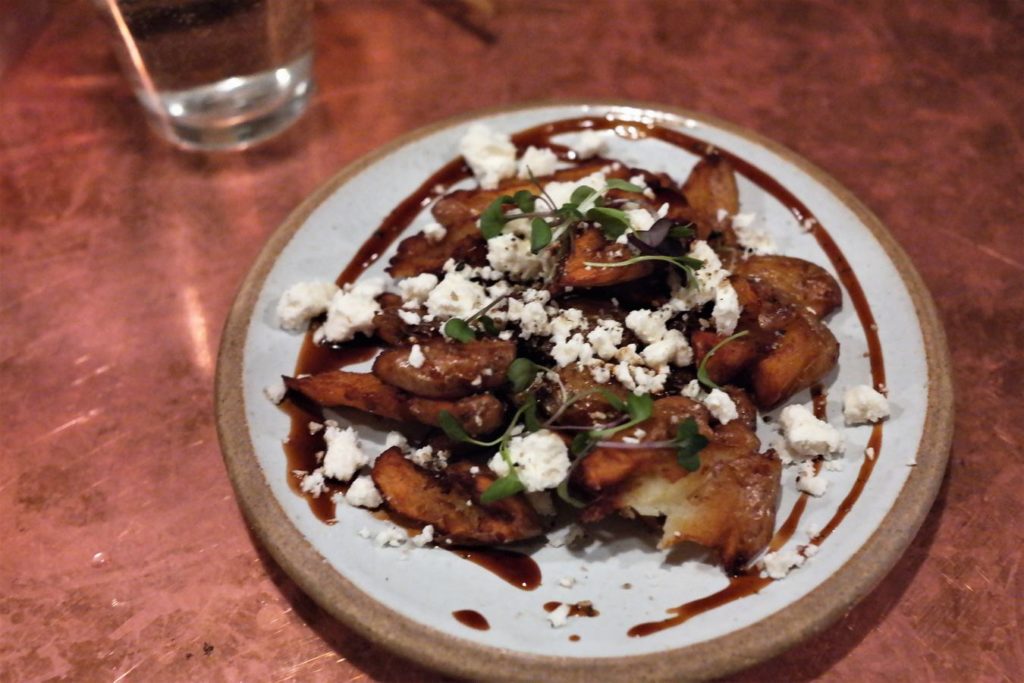 … Angry Potato, which features fried sweet potatoes with a Sriracha chili sauce …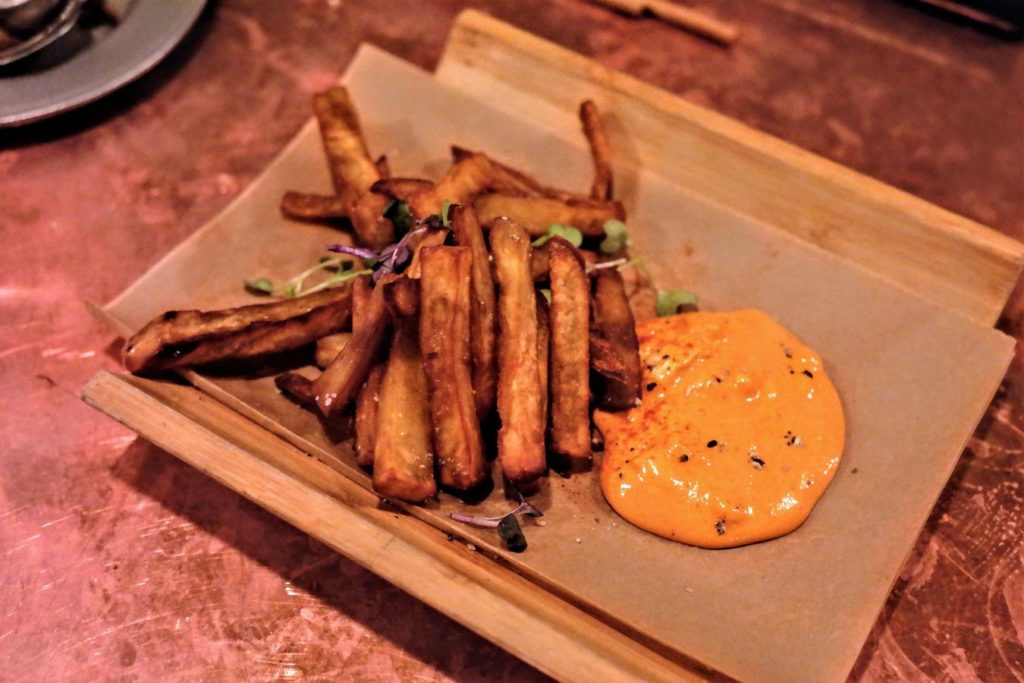 … and gnocchi in a chili pepper sauce with garlic aioli on top.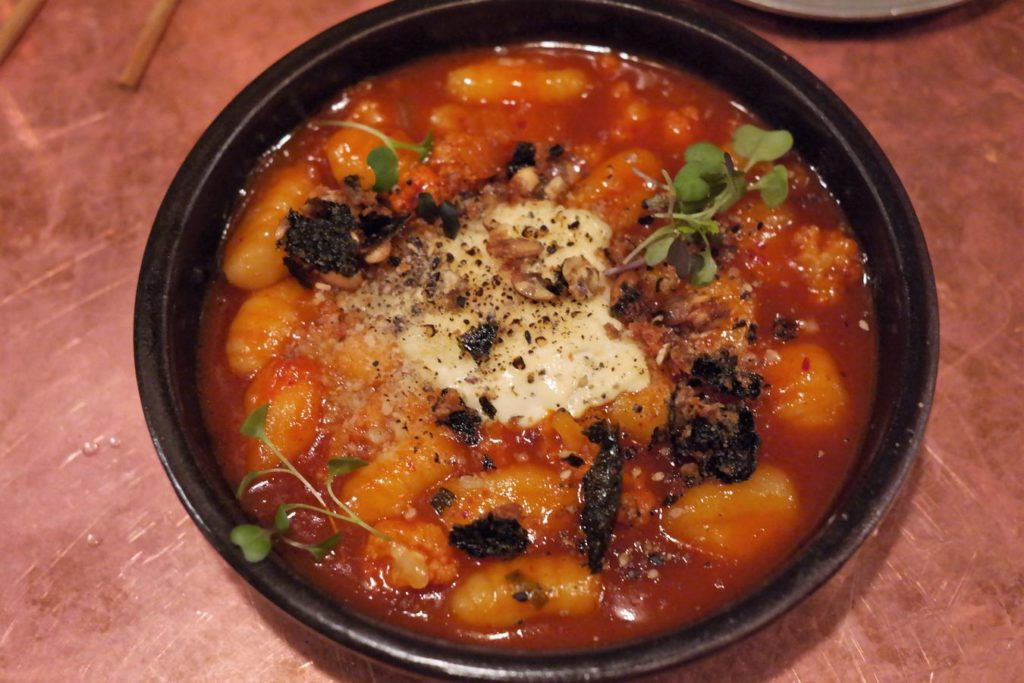 Cyril also got himself octopus with pear and mango …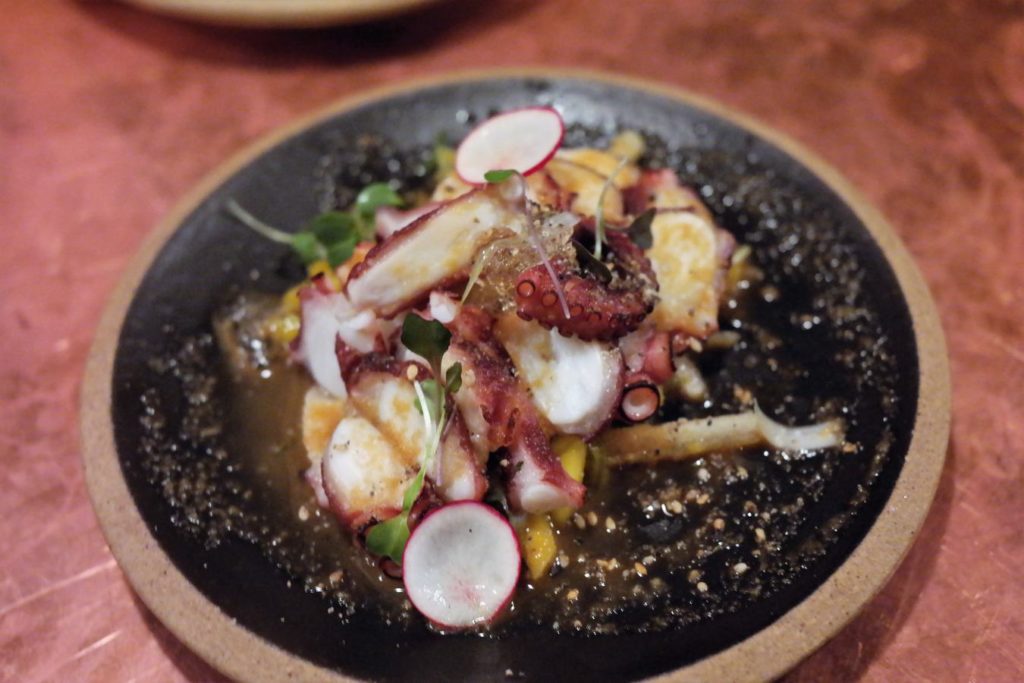 … and truffle mac and cheese with clams baked inside.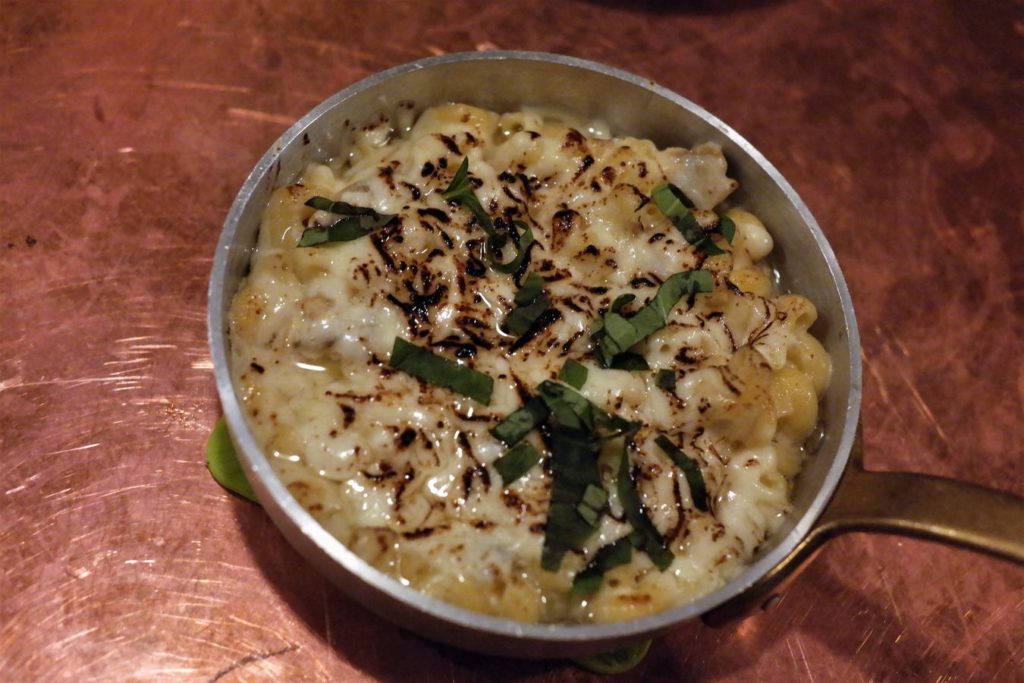 Also, check out this fun drink they serve, the "Capri-Thursday", which is basically an alcoholic Capri Sun served with in a pouch with a glowing ice cube.  You can get it in several different flavors – this is the Lemonie Anne.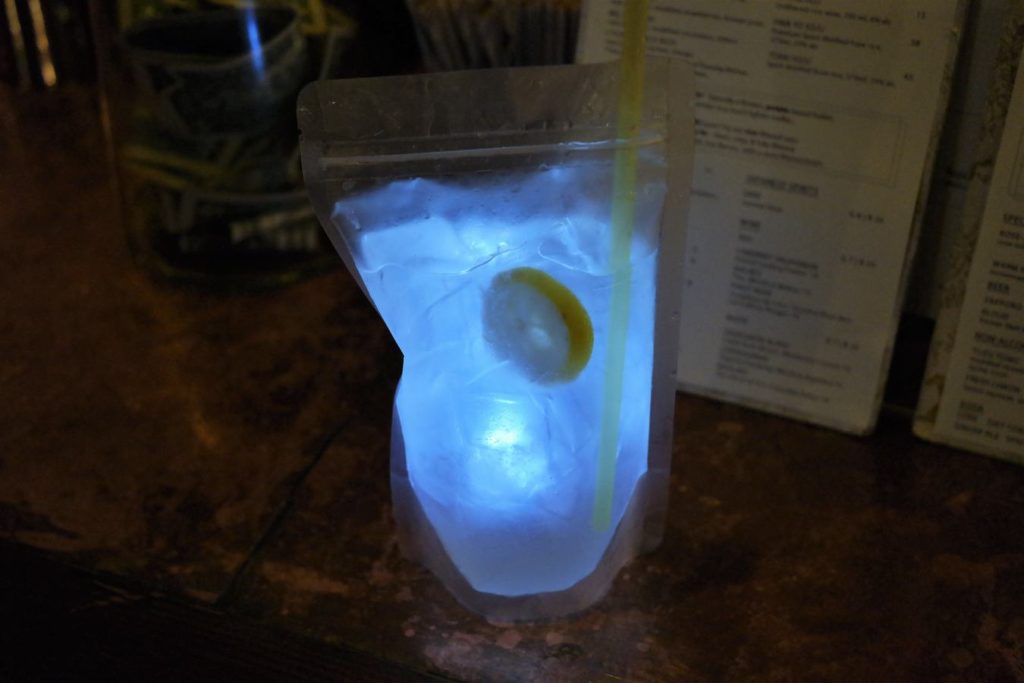 And finally, we couldn't pass up one of the newest and most insanely popular dessert places that opened recently:  Cookie Do.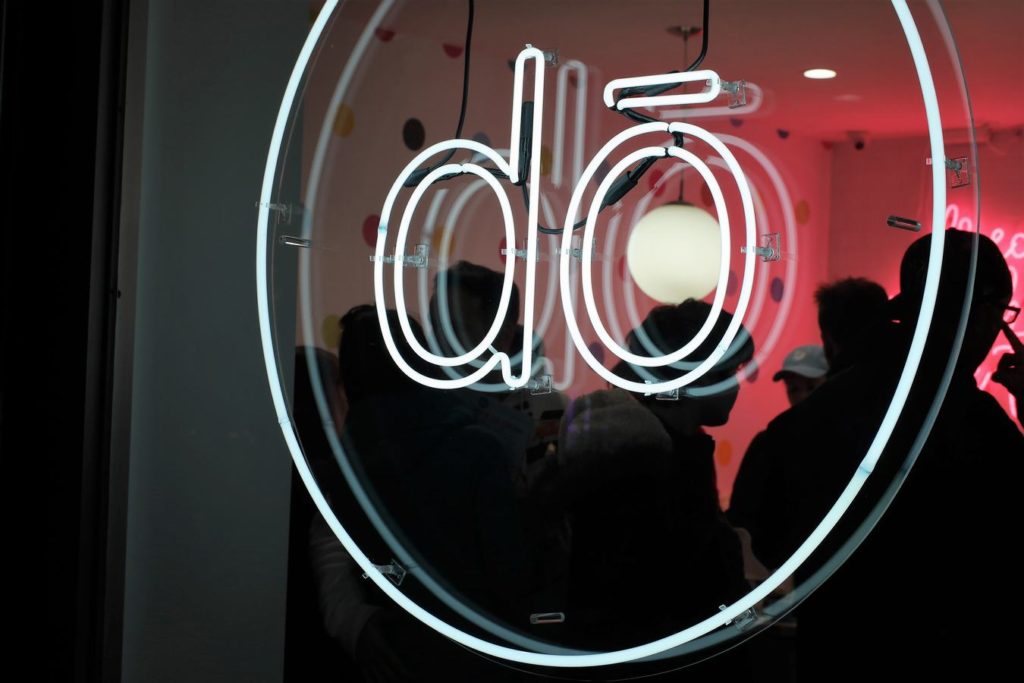 How popular is it?  Well, we waited in line out on the street on a cold winter night for about 25 minutes just to get inside.  We overheard a guy in front of us threatening (jokingly!) to stab some NYU students if Cookie Do ran out before we got to the front of the line.  They've been featured on Buzzfeed and Thrillist, among other places.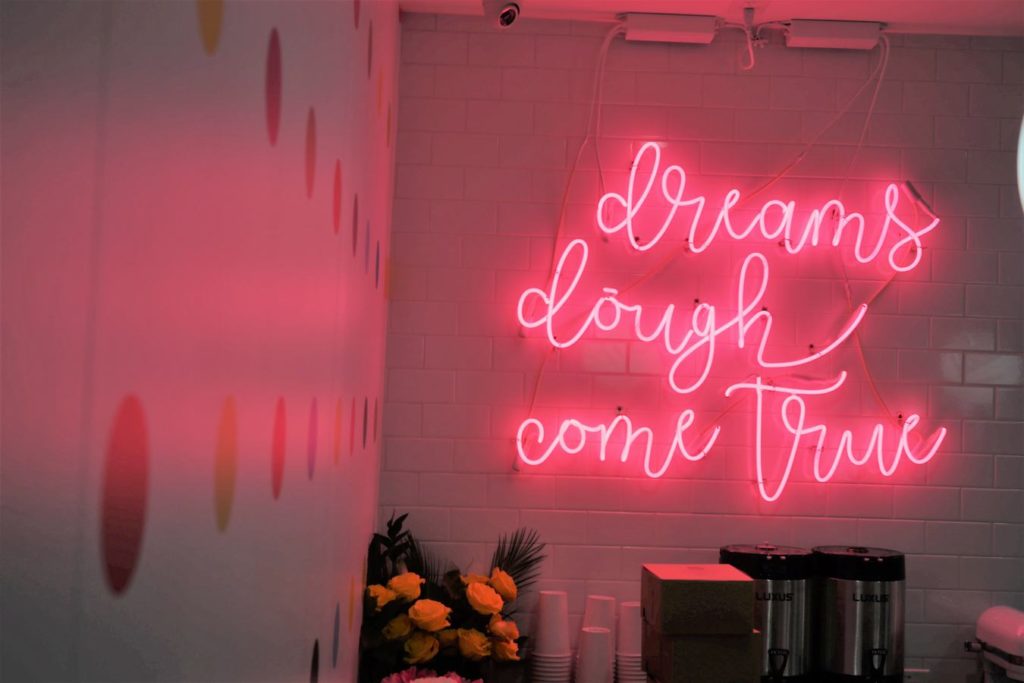 If you're wondering what all this fuss is about, it's because they sell edible raw cookie dough that's scooped up and served to you in a cup.  They use pasteurized eggs and heat-treated flour in their recipes, so the dough is safe to eat in its uncooked form.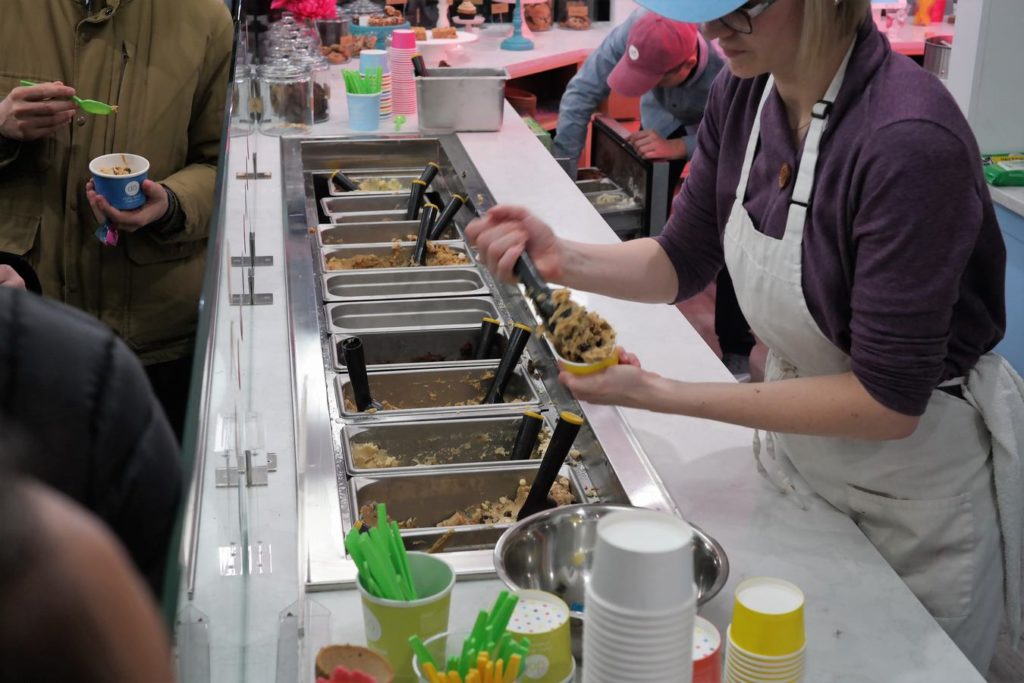 When we finally got inside, Miriam decided to get a large cup with one scoop each of their signature chocolate chip, oatmeal M&M, and cake batter doughs.  Cyril got one scoop of Gimme S'more (with toasted marshmallows, graham crackers, and chocolate pieces), one scoop of Heavenly (Nutella, chocolate chips, and salted caramel), and some vanilla ice cream on top.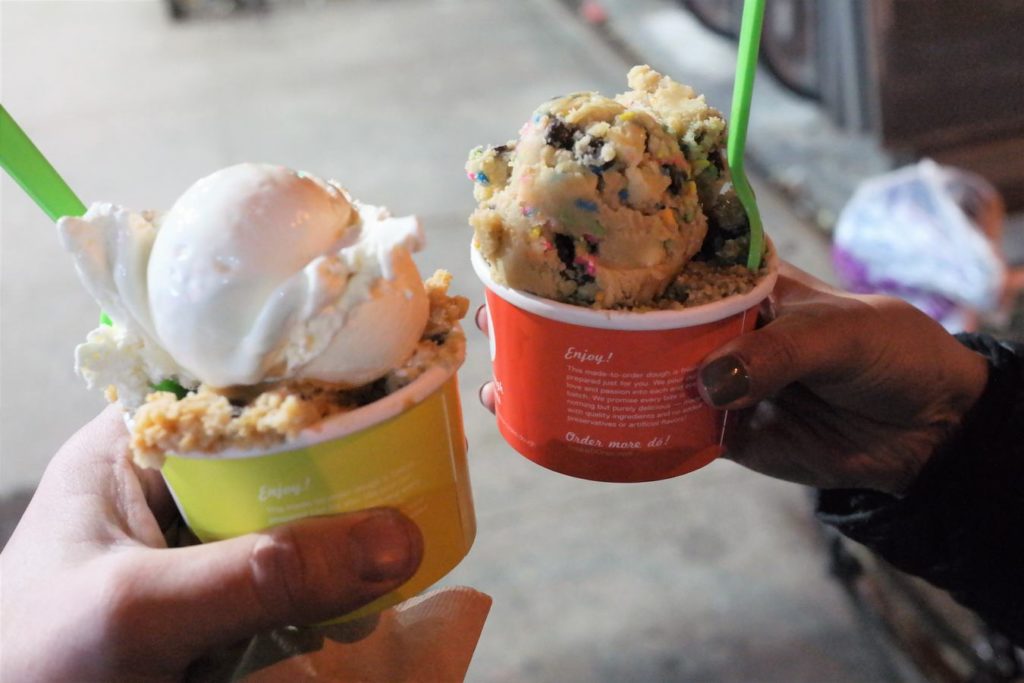 Since it's obviously everyone's dream to chow down on raw cookie dough without the fear of salmonella looming over you, we were really excited for this.  And it was good!  But also a little overwhelming – three scoops of cookie dough is a lot.  We ended up eating about half of each of ours and then sticking them in our fridge to finish the next day.  It's still something we recommend trying – just maybe don't go overboard, and wait until the crowds have died down a little.