Now that the Super Bowl has come and gone, we'd like to share some of the awesome vegetarian food we cooked up for the occasion.  We made two different dishes this year and we'll share the other one later this week – it's Cyril's go-to traditional game day food.  Today we'll show you a new recipe we invented this year:  buffalo chick'n sliders.  Believe it or not, we managed to make a really tasty meat-free version of fried chicken.
Here's what we used:
A package of Morningstar Farms Buffalo Chik Patties
3 eggs
Sriracha sauce
Flour
Salt
Pepper
Vegetable oil
A package of King's Hawaiian Rolls
Frank's RedHot sauce
Sliced pickles
First we took the Morningstar Farms Buffalo Chik Patties, let them thaw for a little bit, and then cut each patty into four pieces.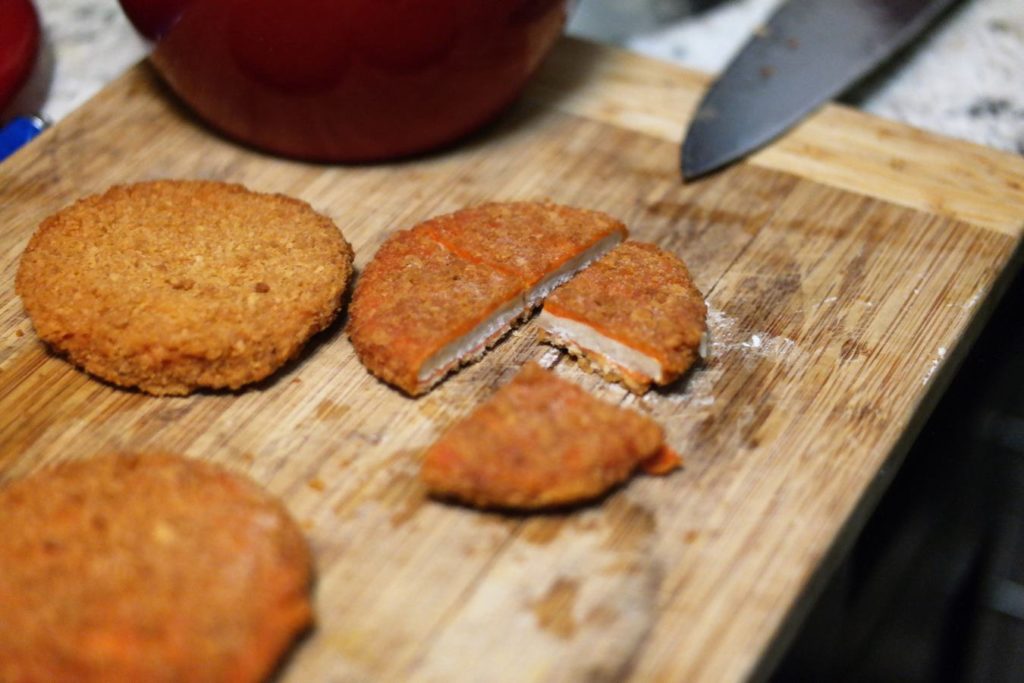 We decided to double-batter them – yes, on top of the breading they already have (come on, it's Super Bowl food!).  So we took the eggs and beat them in a bowl, then added in a few squirts of Sriracha.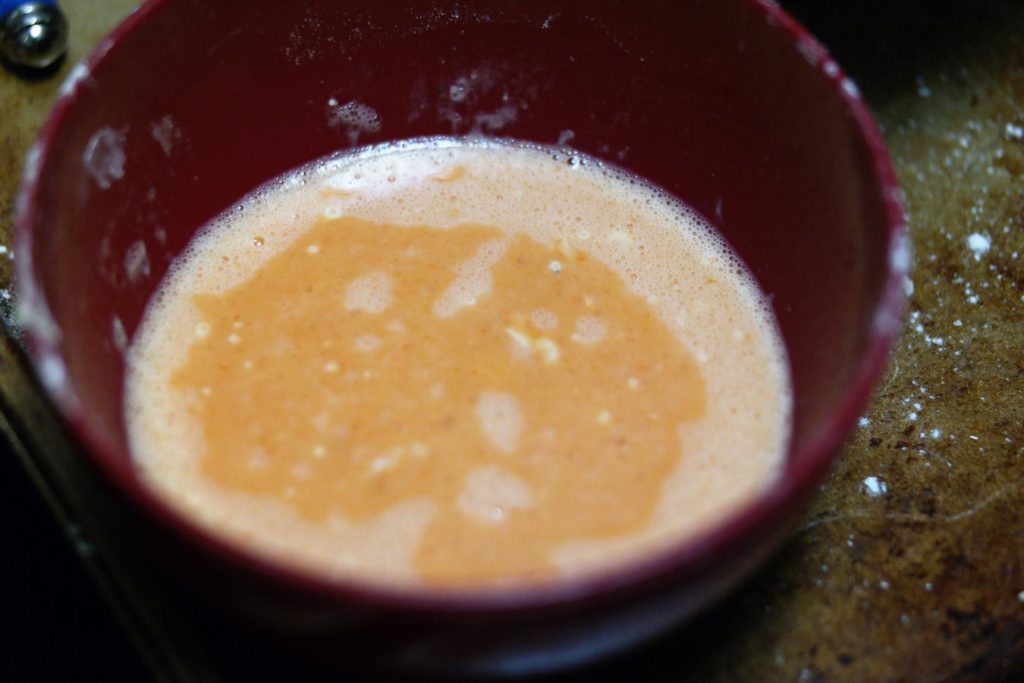 In another bowl we mixed together a cup of flour, 3 tablespoons of salt, and plenty of pepper.  Then we dipped each chick'n piece in egg, then flour, then egg and flour again.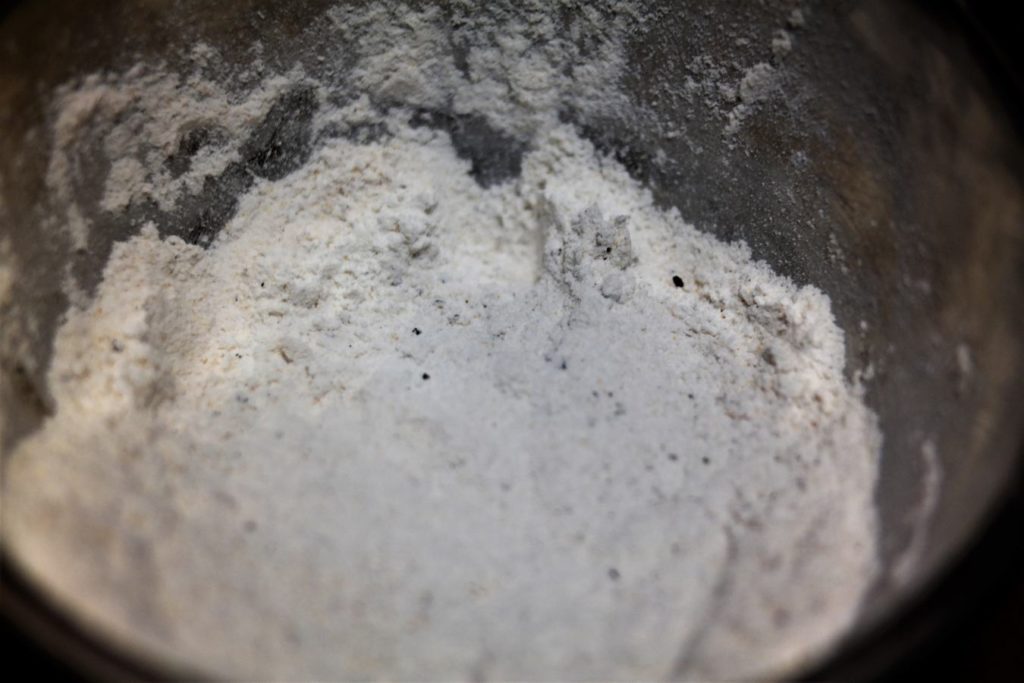 Then we heated about 2 inches of oil over medium-high heat in a skillet with deep sides and fried each chick'n piece for 2-3 minutes on each side.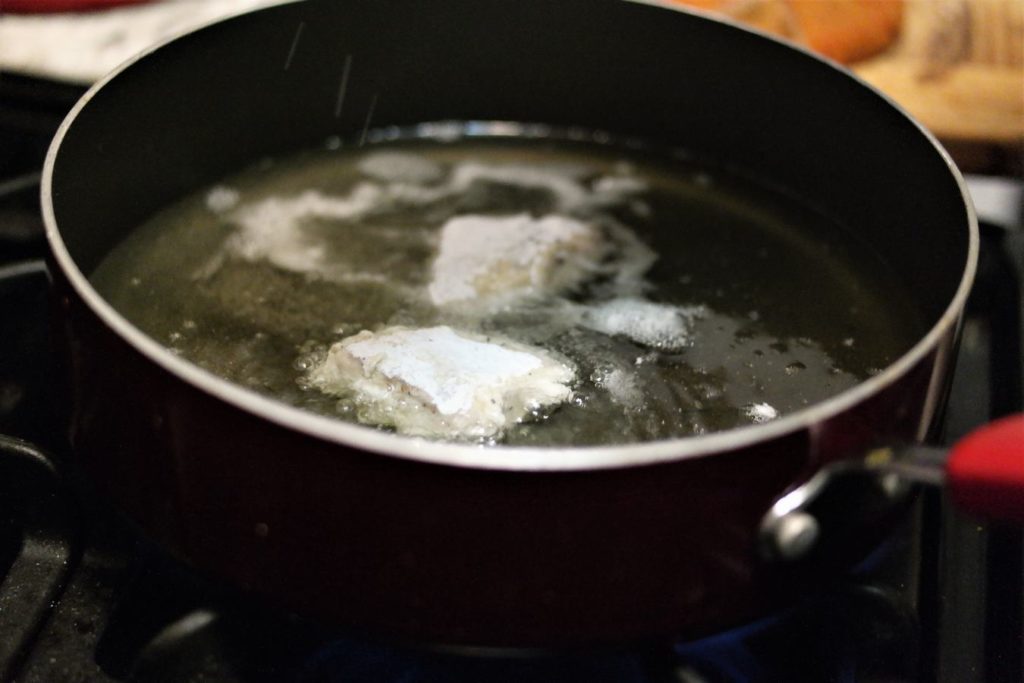 Once each piece was golden brown all over …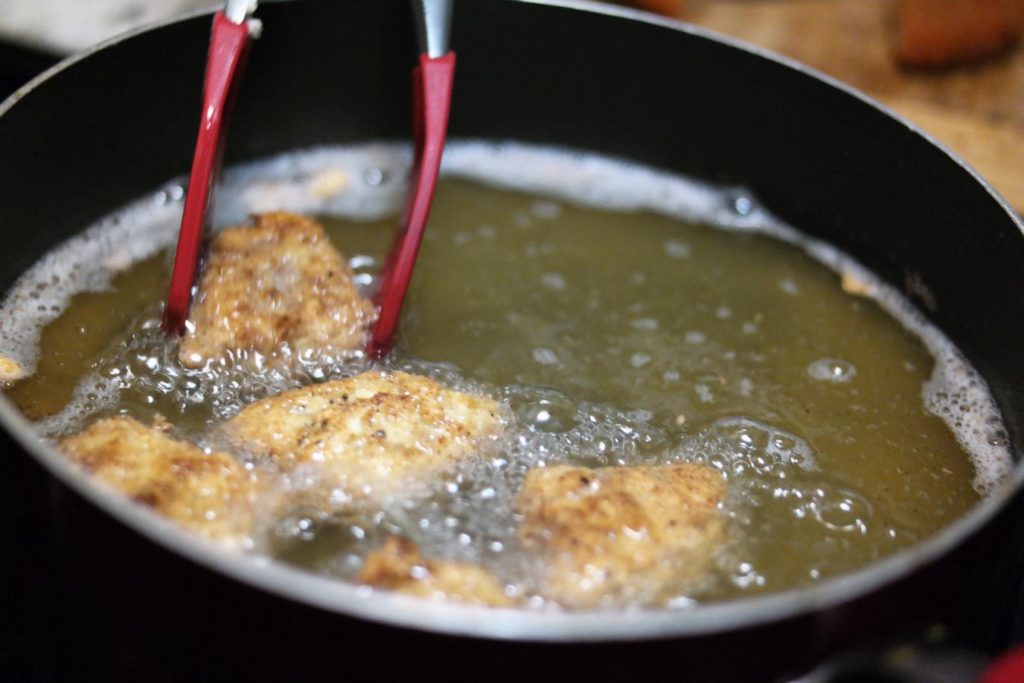 … we took them out of the oil and let them drain on paper towels.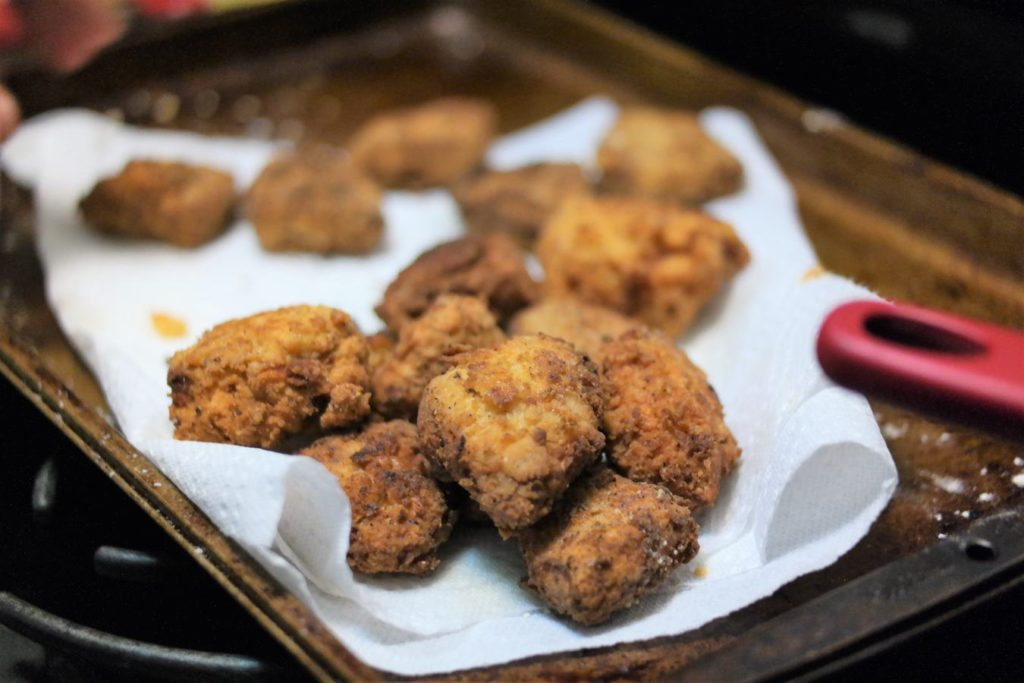 Meanwhile, we took our package of rolls and sliced each one in half.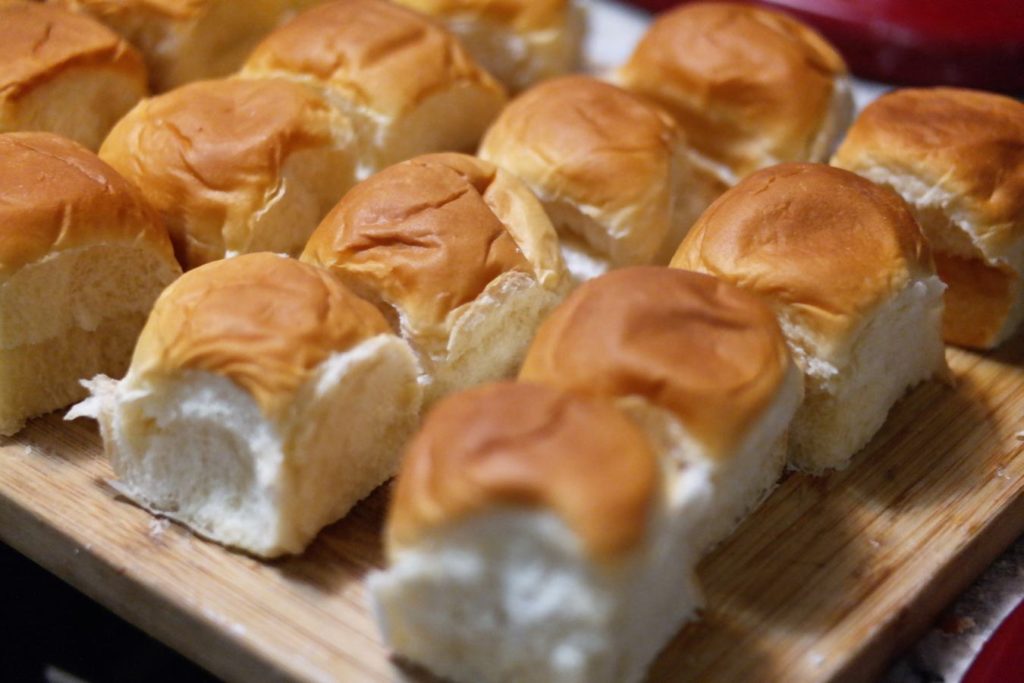 Once the chick'n had cooled off, we put one piece on each roll and topped them with a few dabs of the hot sauce and a pickle slice.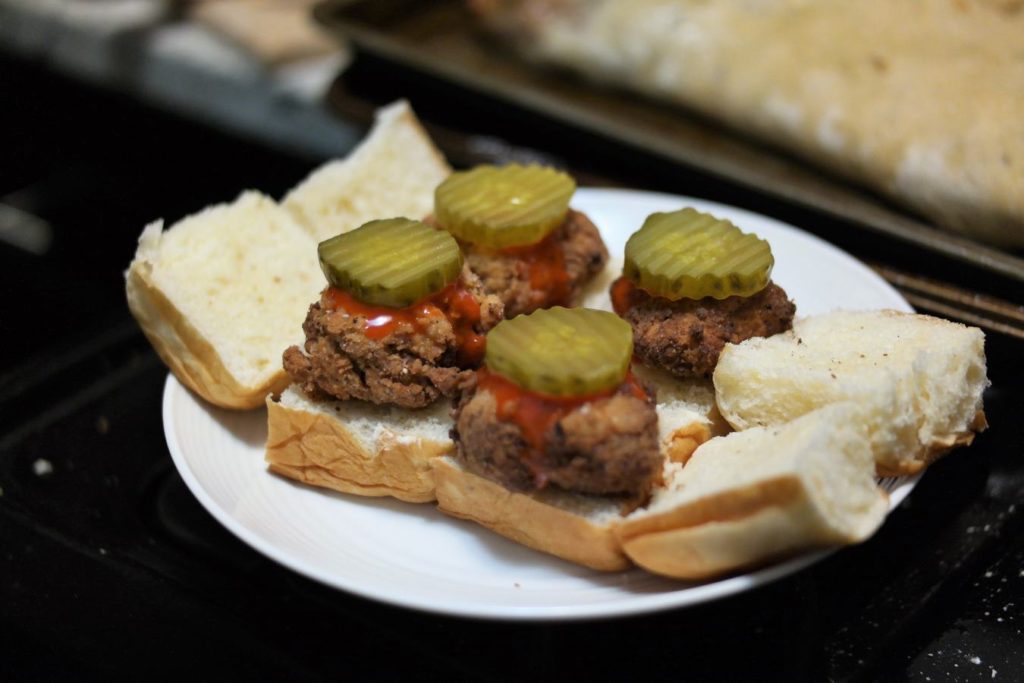 And there you have it!  These sliders were delicious – double battering them using lots of salt in our flour made them taste like traditional fried chicken.  Plus, using the King's Hawaiian rolls also added in a nice sweetness to contrast with the chick'n and all the fried goodness.  These turned out so well that we even convinced Miriam's mom, who normally doesn't like any veggie meat substitutes, to give our sliders a try – and she liked them!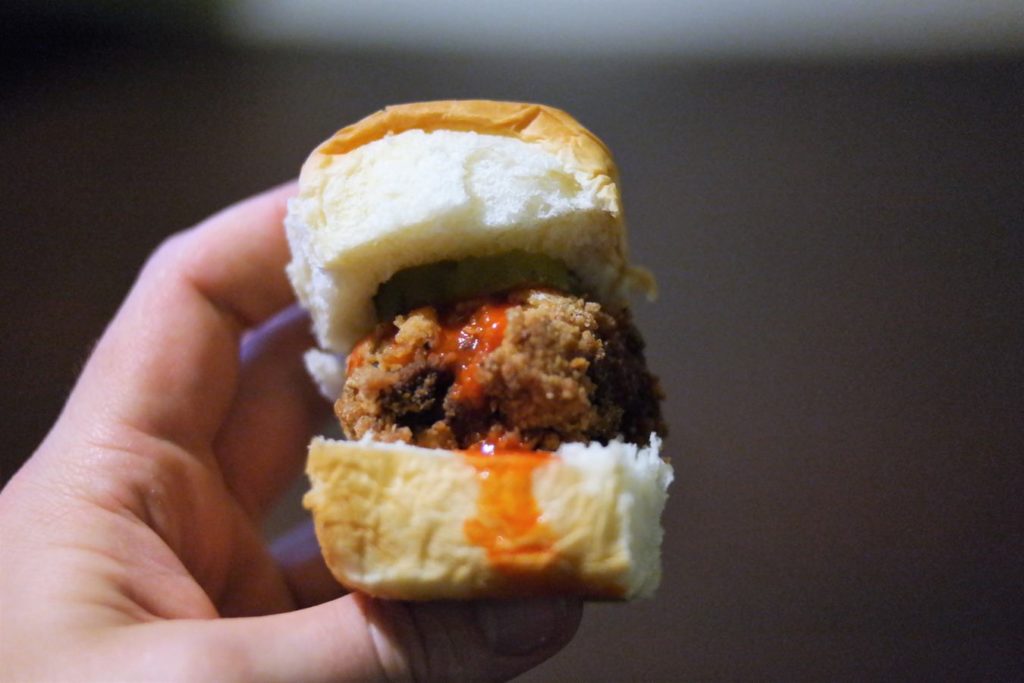 Stop by our blog later this week to see what else we made for the Super Bowl.  We promise it was tasty!