Earlier this week we showed you how to make Buffalo chicken sliders, one of the vegetarian dishes we cooked up for this year's Super Bowl.  Today we'll show you another of our game day favorites, one which Cyril makes every year when the Super Bowl rolls around:  stromboli.
A stromboli is the Italian version of a turnover – like a calzone, it's got cheese inside and it's served with red sauce, but it's rolled up and sliced instead of being folded up.  Strombolis are typically filled with deli meats, and that's how Cyril used to make them until we started dating and he decided to experiment with making a veggie alternative instead (which Miriam accidentally dropped into a snow bank the first time around – oops).
Here's what you'll need to make it:
A large green bell pepper
2 red bell peppers
A package of baby portobello mushrooms
An onion
An eggplant
2 cloves of garlic
Red pepper flakes
Yeast
Salt
Flour
Olive oil
1/2 pound sliced provolone cheese
Mozzarella cheese
Red sauce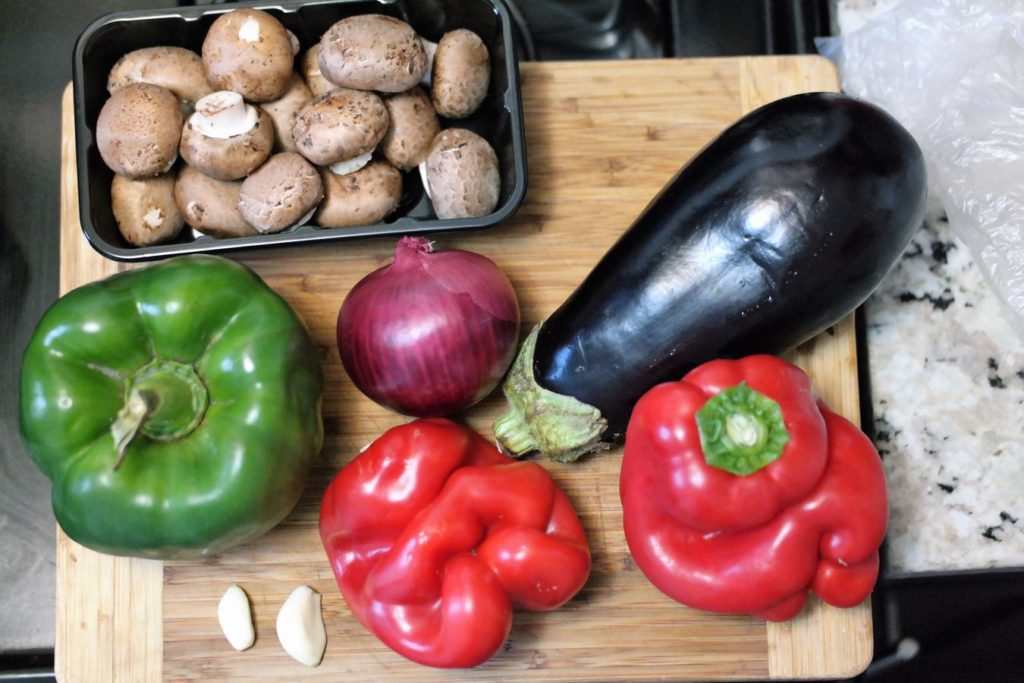 We started off by slicing everything up:  the green bell pepper …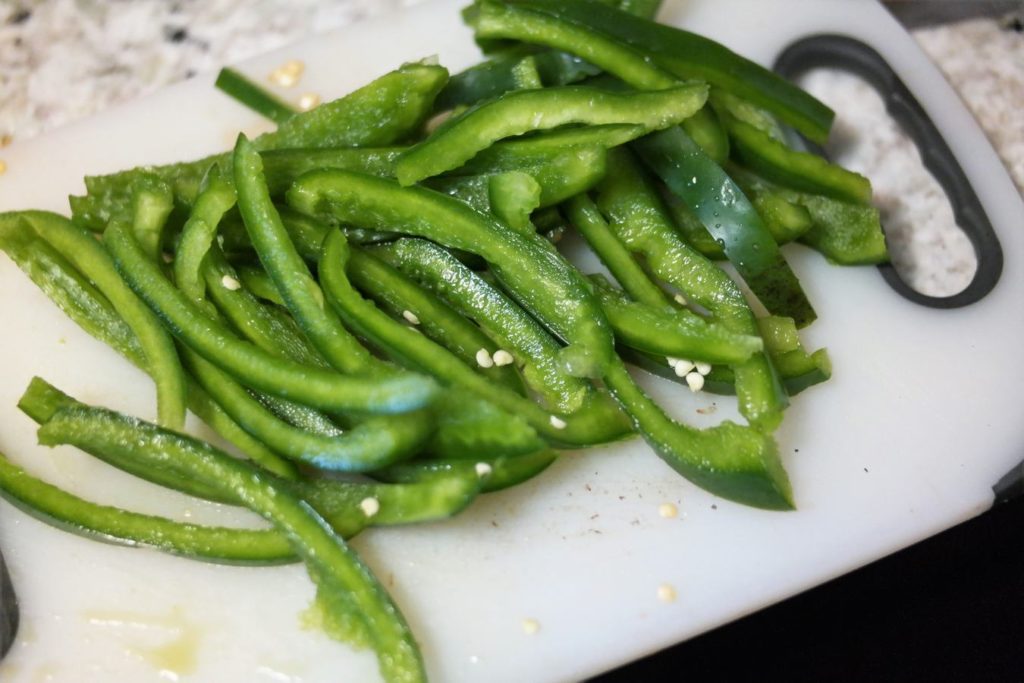 … the red bell peppers …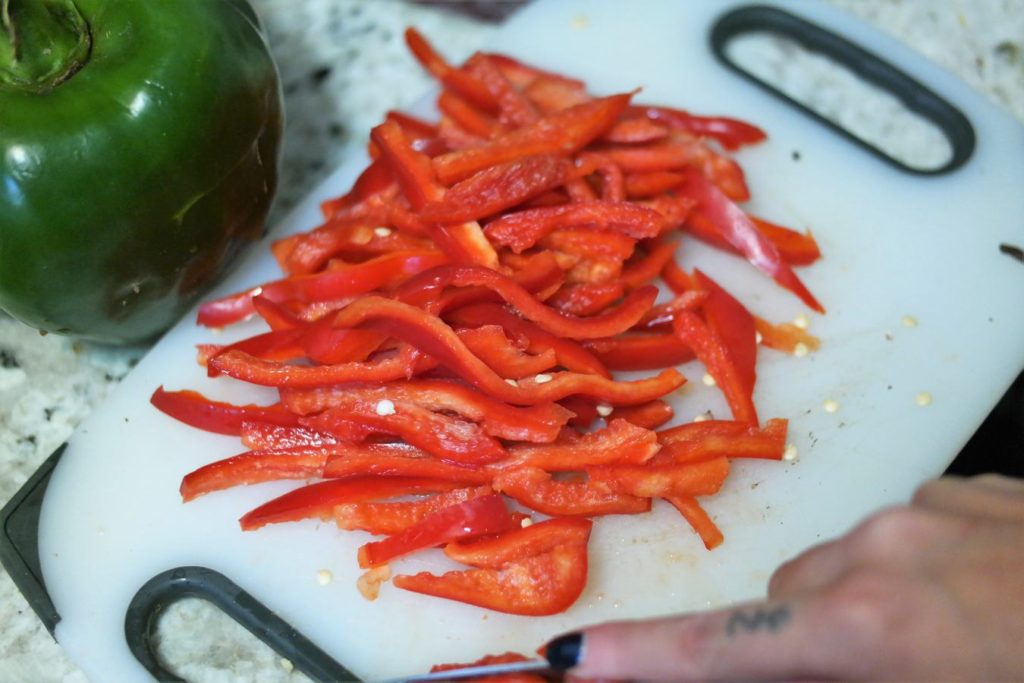 … the onion …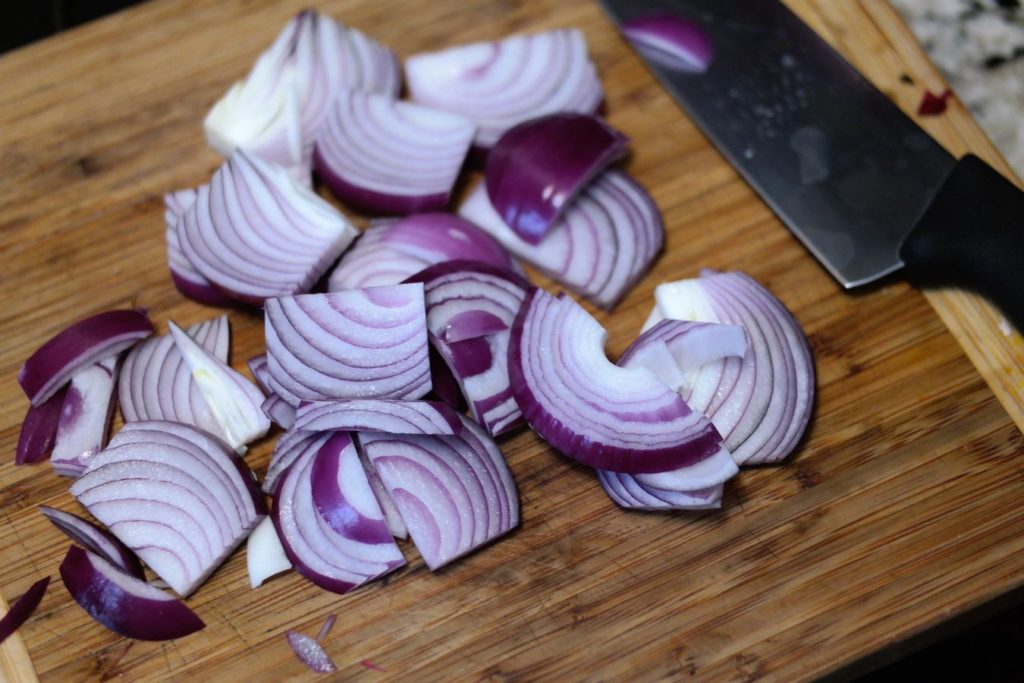 … the baby portobello mushrooms …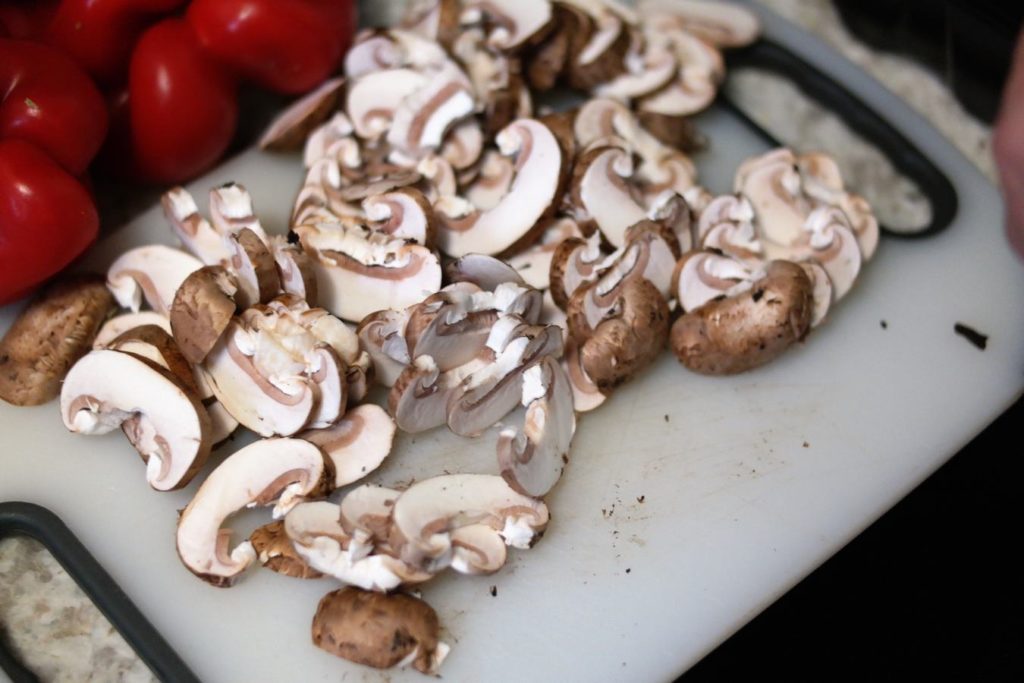 … the eggplant, and the two cloves of garlic.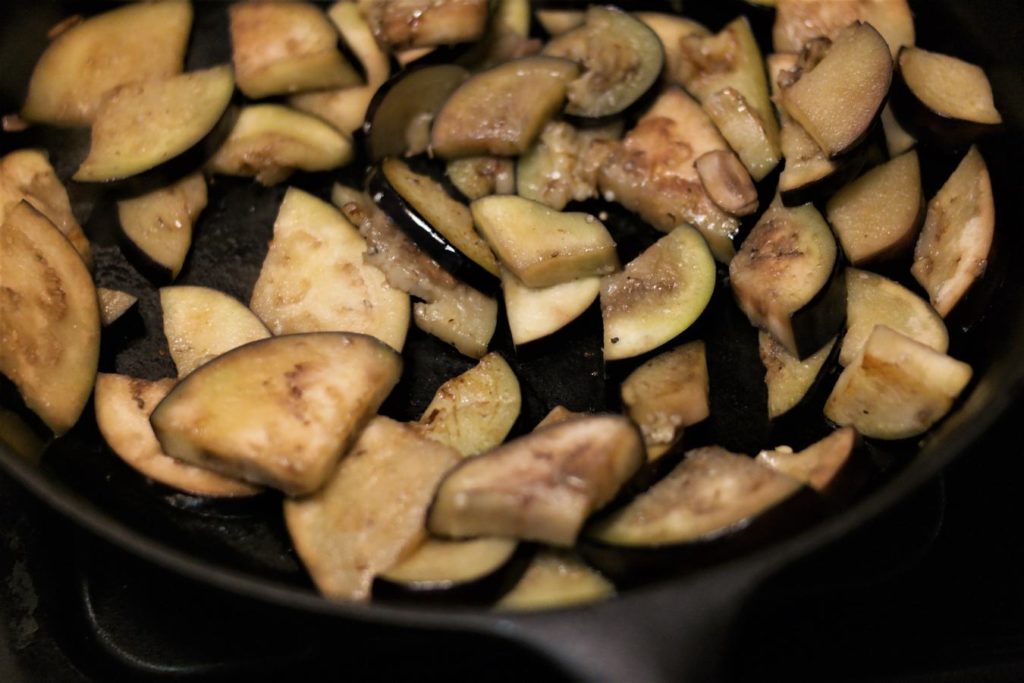 Then we threw all the veggies into a large skillet and cooked them with a little bit of olive oil over medium heat.
After everything began to soften, we added in a lot of red pepper flakes (hey, we like things spicy), mixed everything together, and cooked it all for just a few minutes more.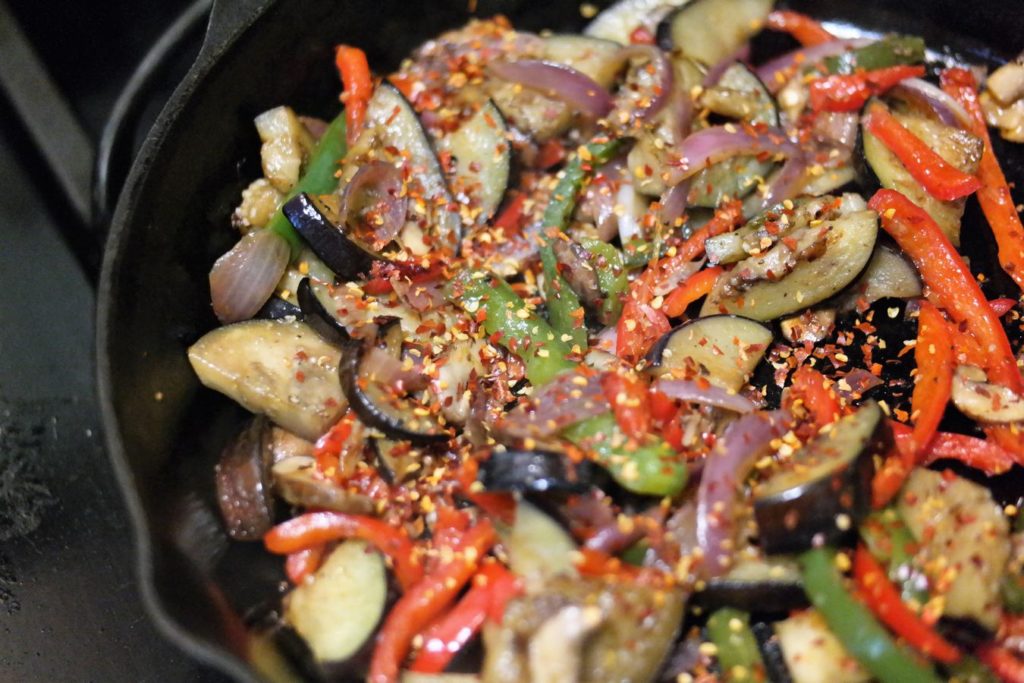 Meanwhile, Cyril began preparing his favorite pizza dough recipe (which you'll need the yeast, salt, flour, and oilve oil for). We ended up making two batches of dough because we cooked so many veggies that we knew they wouldn't fit into one stromboli.  Once the dough was ready, we took one batch and stretched it out so it covered an entire baking sheet.  Then we laid half the veggies down in the middle in a line stretching from one end of the sheet to the other.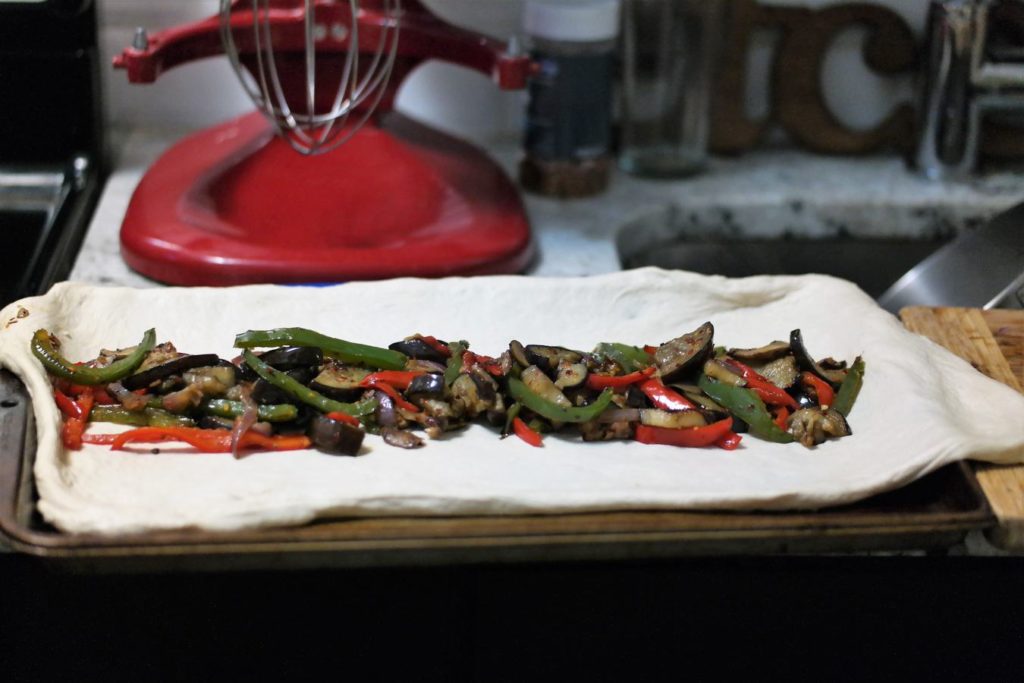 We placed four slices of provolone cheese on top of all the vegetables, then three thick slices of mozzarella on top of that.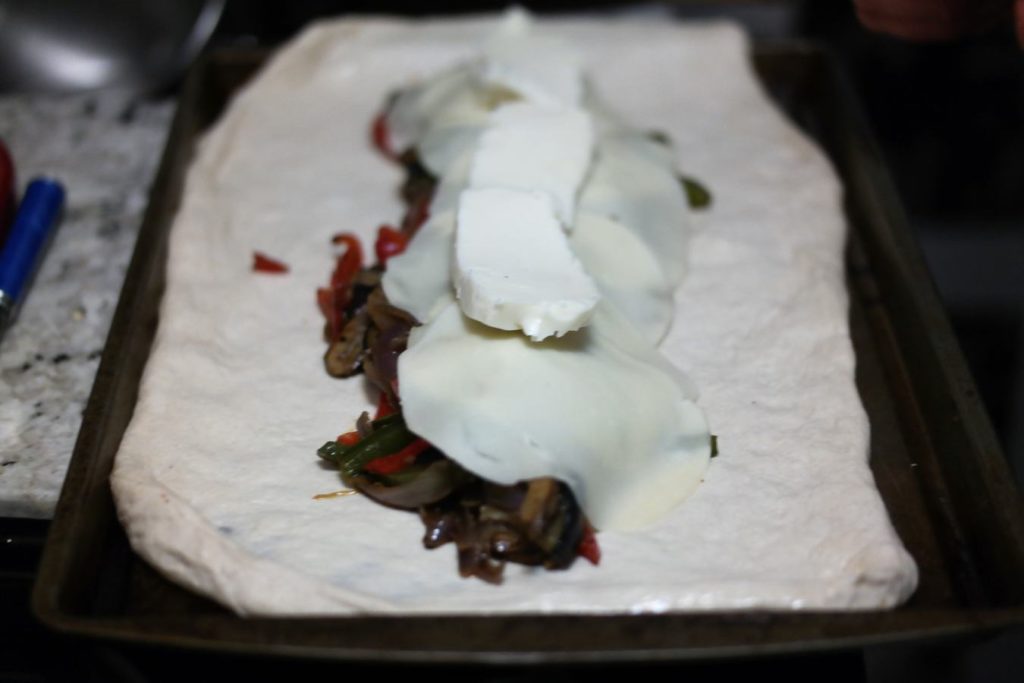 Then we folded the ends of the dough in and wrapped both sides up so the stromboli was entirely enclosed.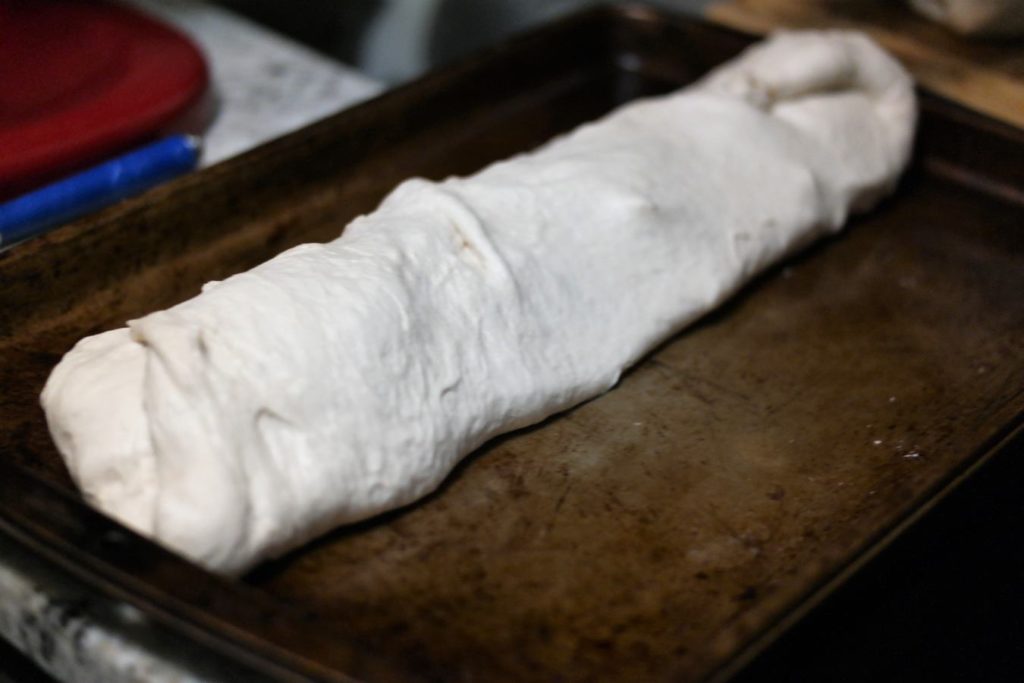 We repeated this process for our second stromboli, then baked both of them at 400°F for 30 minutes, until the dough started to brown.  Once they were done, we cut them into slices and served them with the red sauce for dipping.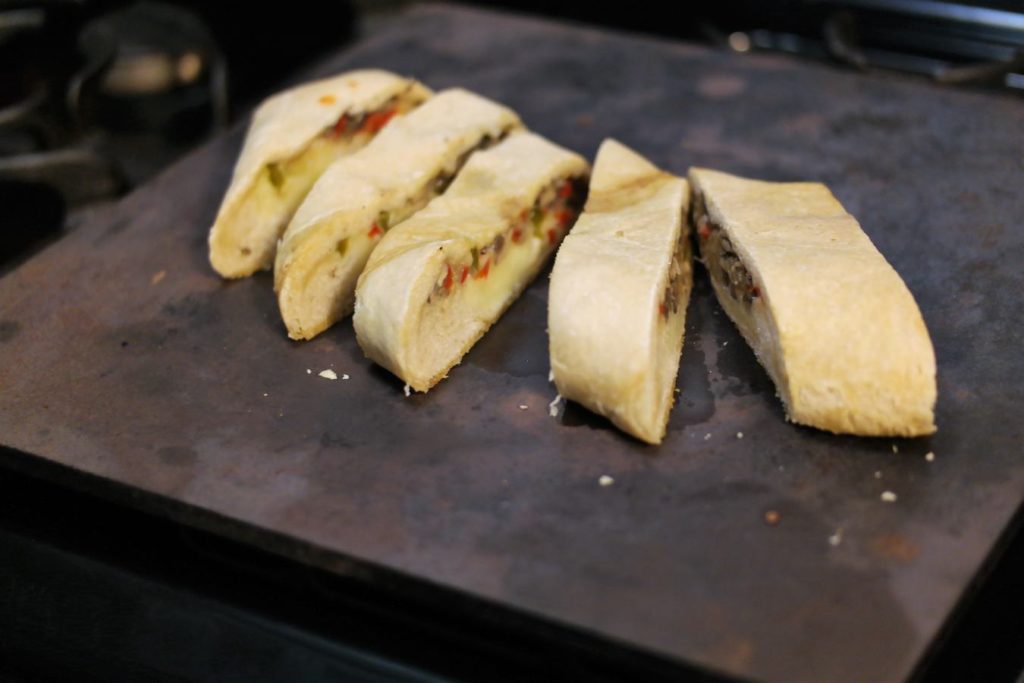 And our stromboli has been a hit ever since!  The key is cooking the veggies well, giving everything a nice kick with the red pepper flakes (although you can adjust those to your taste), and using the two types of cheese to make it nice and gooey inside.  With this recipe, you'll have more than enough for you and your friends to chow down on during the game, plus some leftovers to help console you if the Patriots win yet again.