Once again we'd like to showcase some of the cool places around New York where we've found vegetarian and non-vegetarian food.  As usual, we've got some meat dishes featured in this post, so be warned.
On one chilly afternoon this February, we decided to warm up with some burgers from Kings of Kobe.  They had a pretty good veggie burger, which Miriam partook in: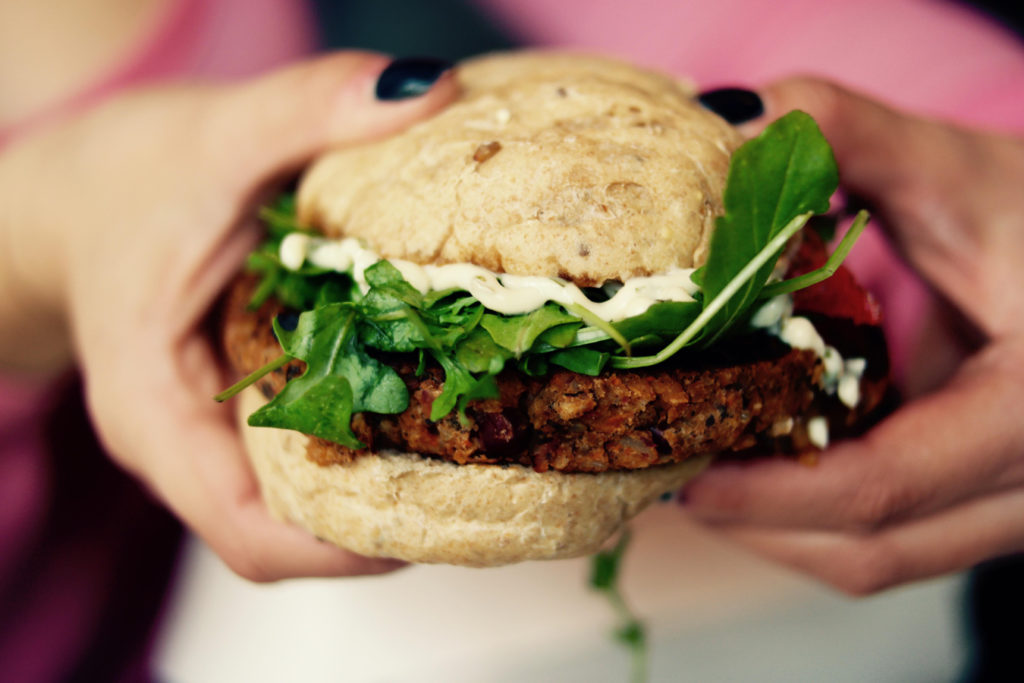 Cyril had their (non-veggie) Better Than Caesar burger, which was piled with burrata cheese, arugula, and a fruit relish on top.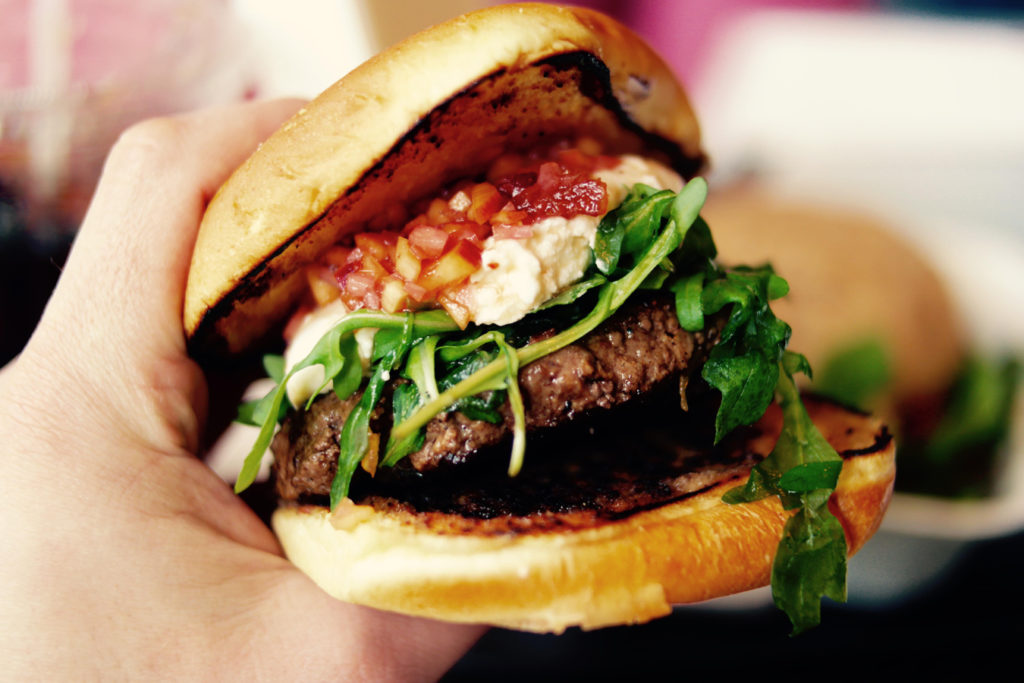 For sides, we got some sweet potato tots …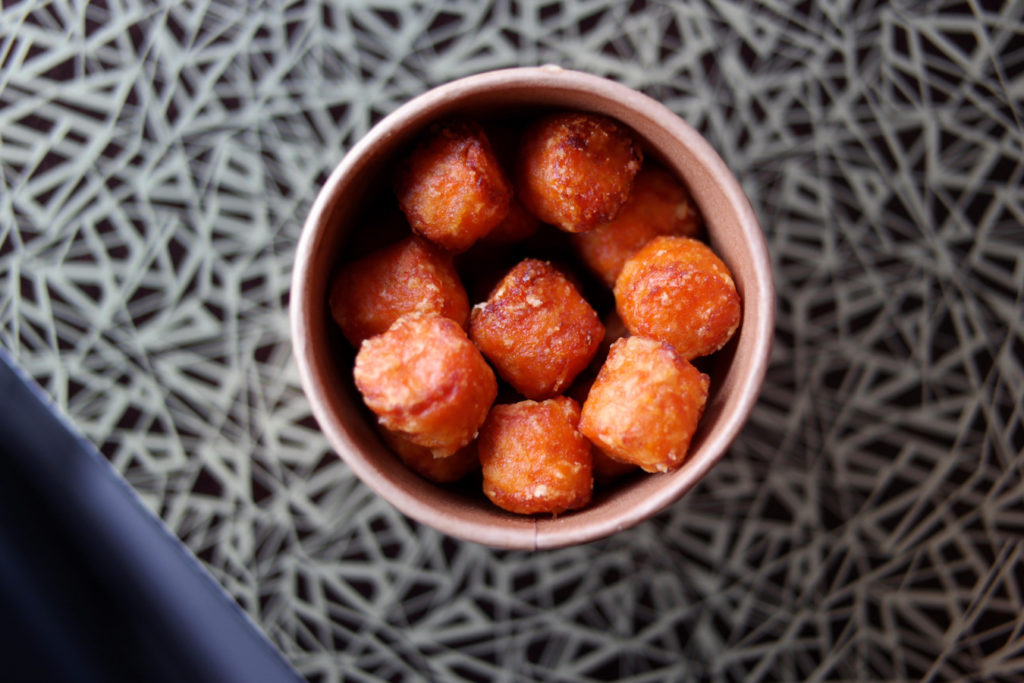 … and fried mac and cheese balls, which combined three of our favorite things:  pasta, cheese, and fried goodness.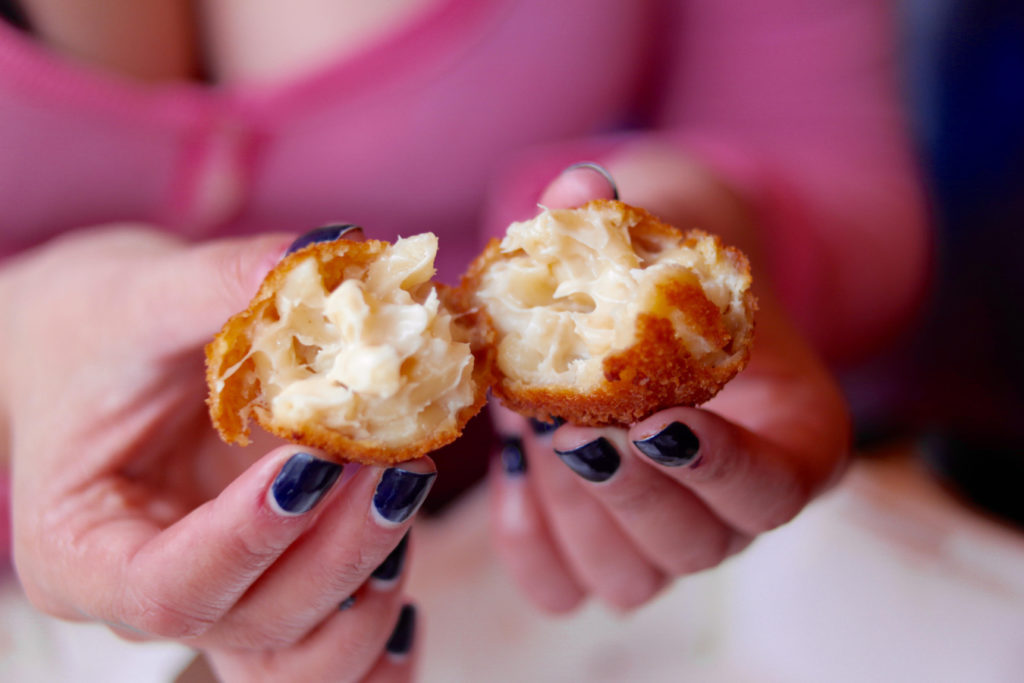 We also got a chance to stop by Cafe de La Esquina, which is best described as "hipster Mexican food".  It's housed in an old, chrome-y diner car in Williamsburg, which is a pretty cool setting.  Here's what we decided to try:
First, the queso fundido, which is made with melted chihuahua cheese and chiles, topped with caramelized pumpkin seeds, and served with plantain chips to dip.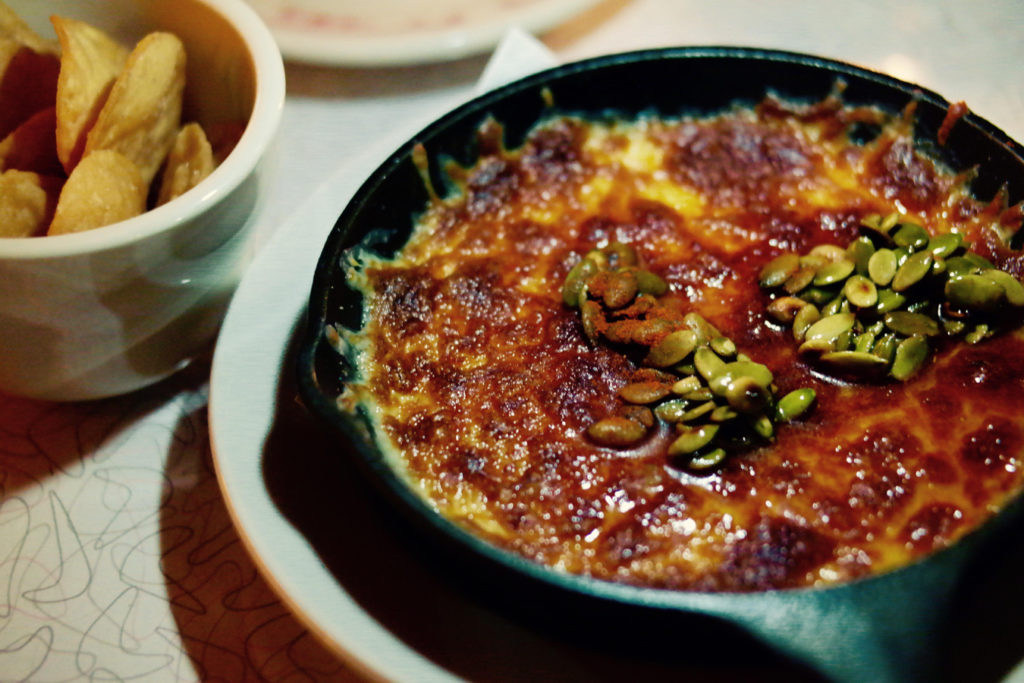 Then Cyril got a selection of tacos filled with shrimp, steak, and carnitas.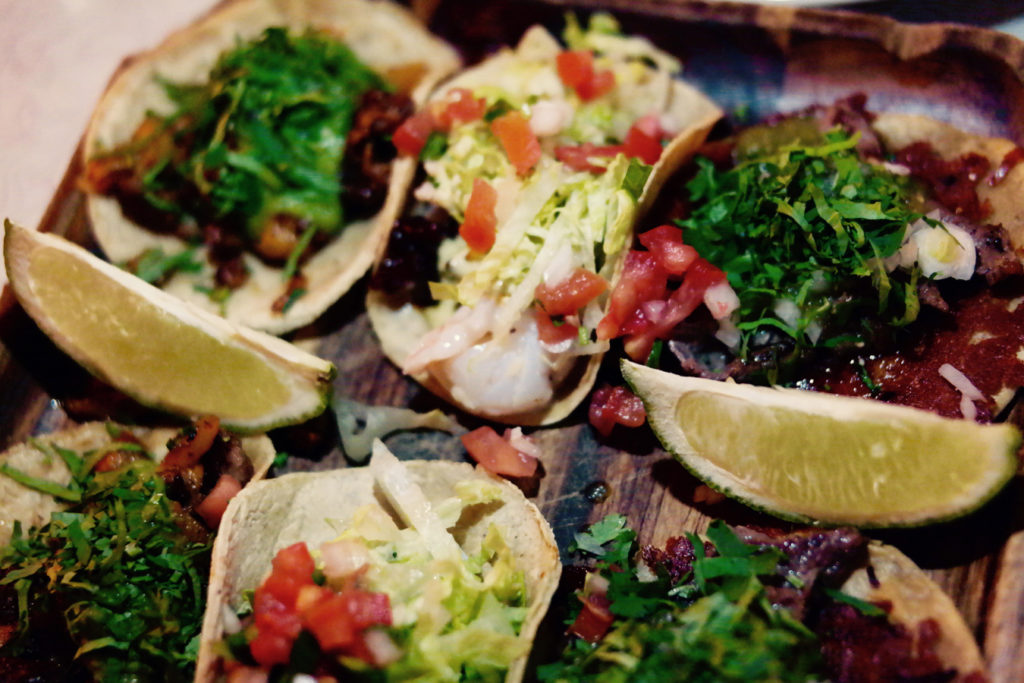 Miriam got some veggie tacos …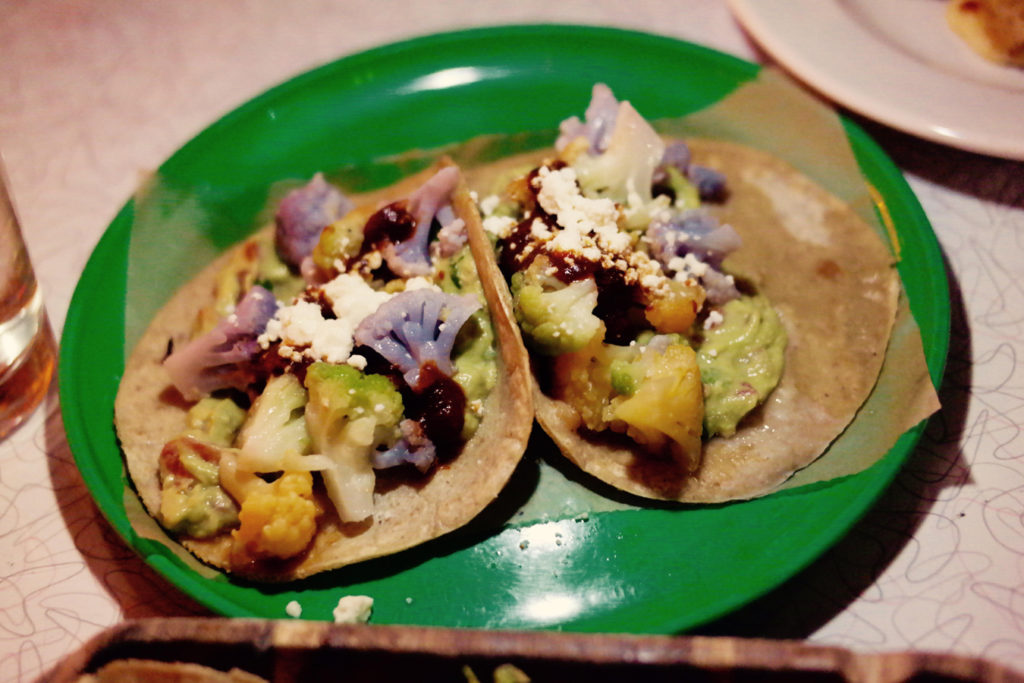 … plus a quesadilla.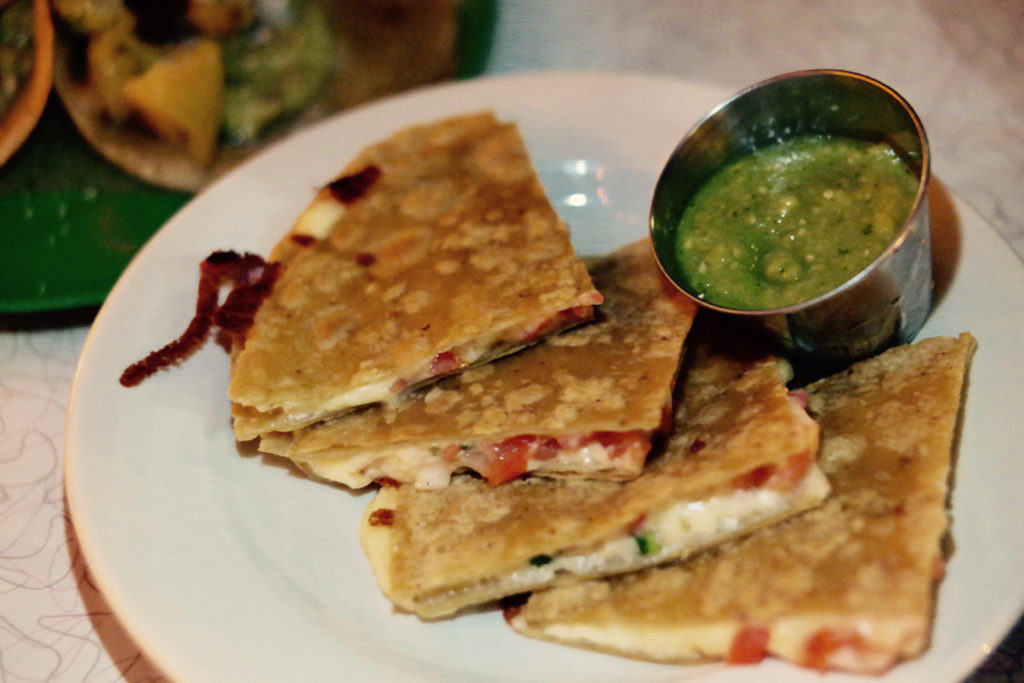 And then we found out that they had two dessert specials that night, so we got them both:  a tres leches cake …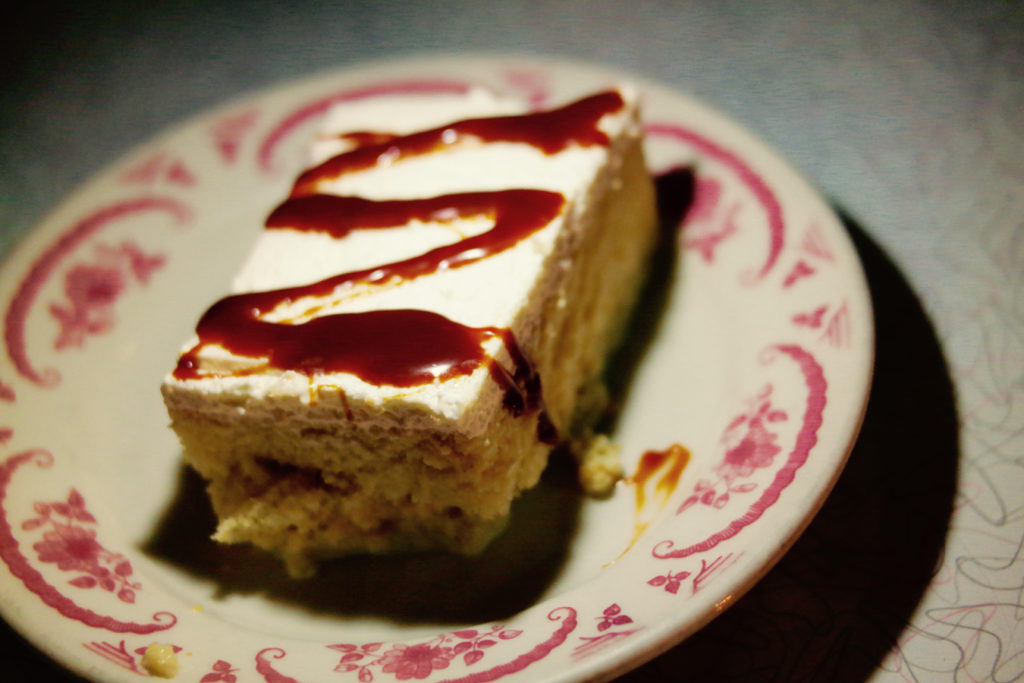 … and churro balls, rolled in cinnamon sugar and served over a chocolate sauce.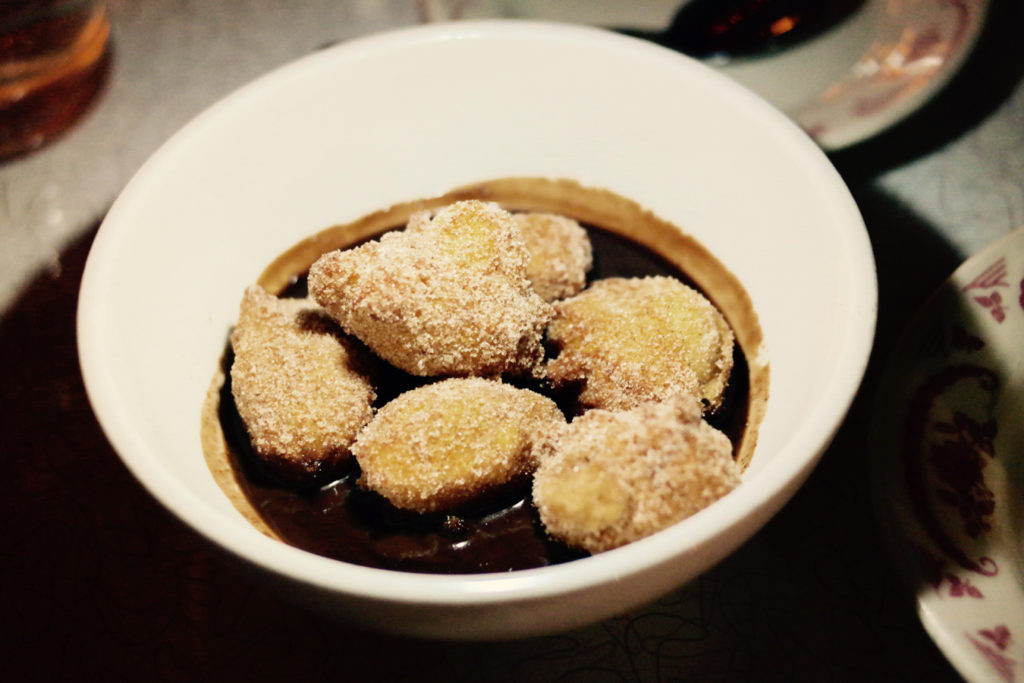 Finally, we also tried out Don Antonio for pizza a few weeks ago.  Don Antonio specializes in Neapolitan pizza so Cyril got one version of that, the pistacchio e salsiccia, which had sausage, fresh mozzarella, and basil on top of a pesto sauce made with pistachios.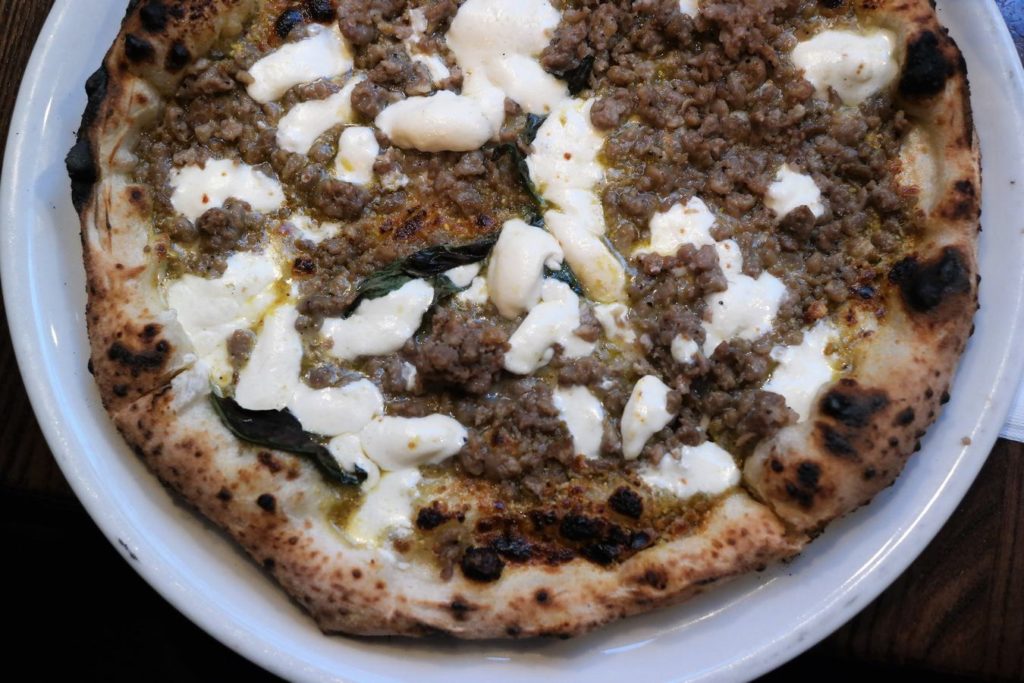 Miriam decided to try their specialty montanara starita, which has a base of dough that's been fried slightly and then piled with toppings – in this case, simply smoked buffalo mozzarella, red sauce, and basil.
As you can see, we've really tried a wide variety of different places and different types of food lately and we've unearthed lots of good meat-free (as well as meat-filled!) food.  We'll keep you updated on where else we go and what other types of delicious vegetarian food we find out there.