Mofongo is a classic Puerto Rican dish that you see a lot of here in New York.  Usually mofongo is served with chicken, beef or seafood so Miriam hasn't been able to eat it – but a few years ago, when we visited Puerto Rico, a nice chef at a seaside restaurant kindly made us a meat-free version.  We finally got to see what we were missing and mofongo turned out to be delicious!
So we decided to recreate that mofongo at home for ourselves, with the help of this YouTube video.  As it turns out, if you make it without meat it's not just vegetarian but also vegan.  This is what we used:
4 plantains
Garlic
Salt
Pepper
Vegetable oil
Olive oil
An onion
Carrots
A red bell pepper
A green bell pepper
Rice
First we cut all the plantains out of their skins, chopped off the ends, and cut them up into thick slices.  We soaked our plantain pieces in salted water in a big bowl for around 15 minutes to soften them up.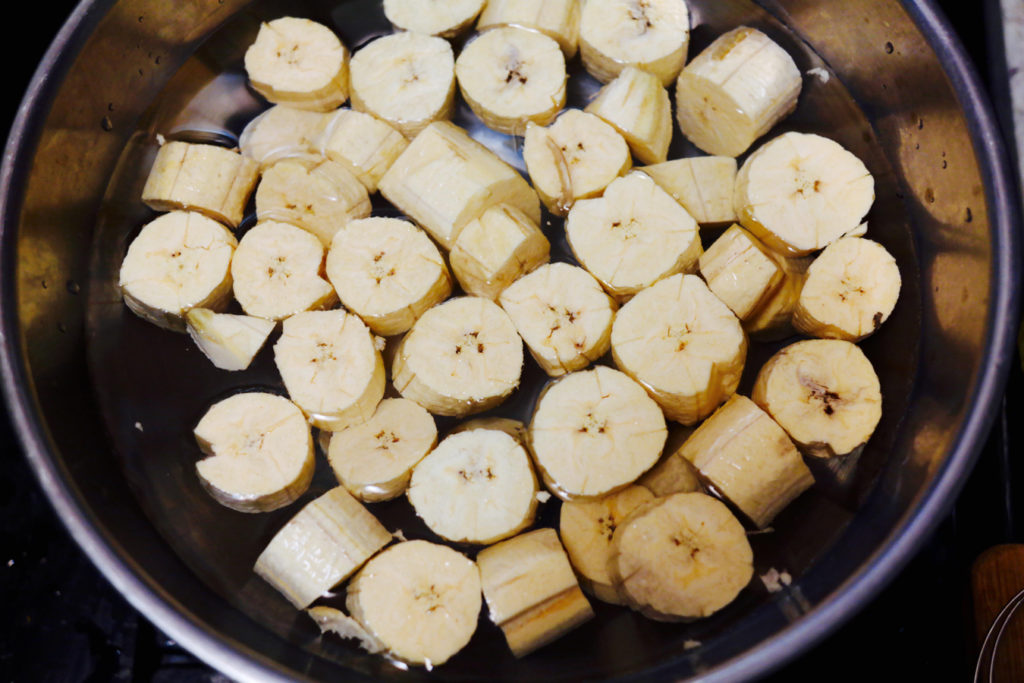 Then we drained and dried off the plantains and fried them all in 1-2 inches of vegetable oil in a skillet over medium heat.  We cooked them for around 5-7 minutes on each side.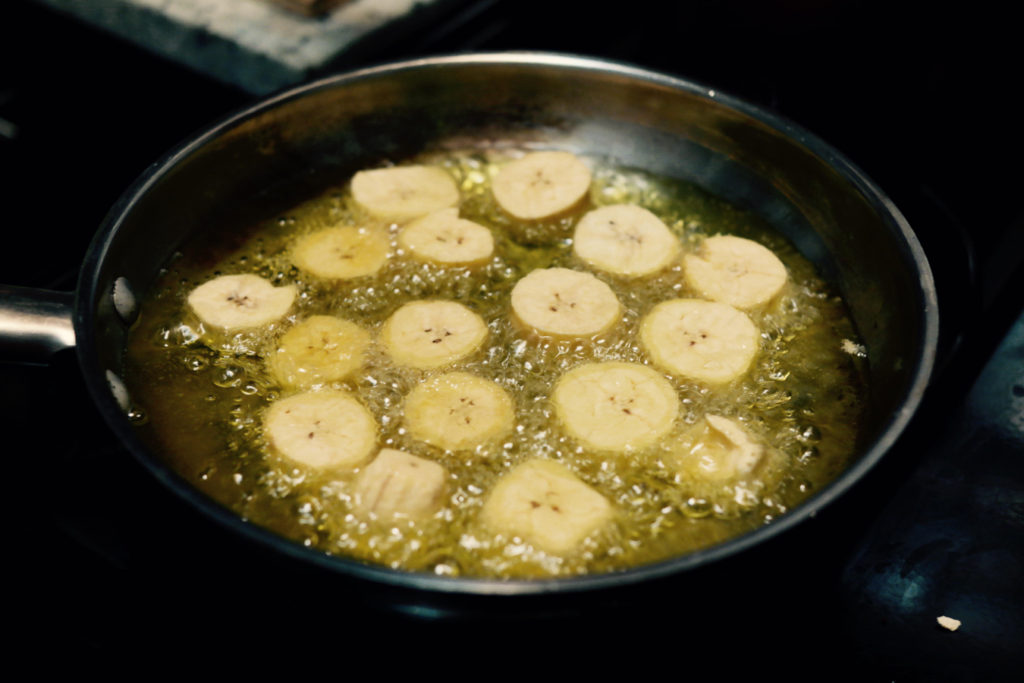 While the plantains were cooking, we prepared our rice and vegetables.  We cooked two servings of rice in a separate pot.  Then in another skillet we heated a little bit of olive oil, added in a diced onion, and cooked it until it started to brown.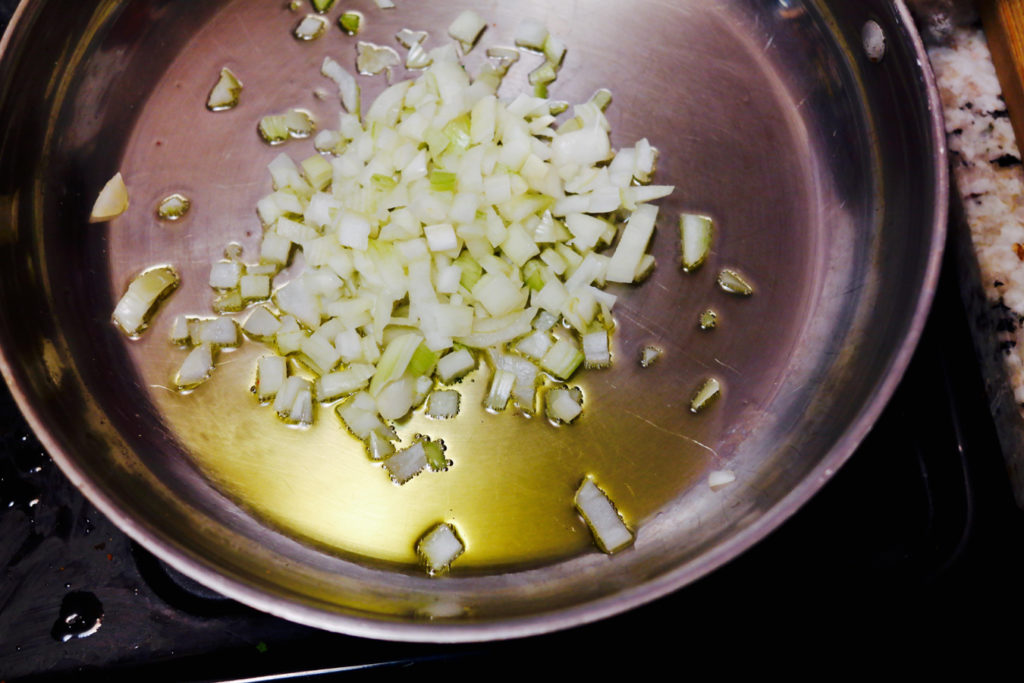 Then we added in some sliced carrots, a diced red bell pepper, and a diced green bell pepper and cooked these veggies with lots of pepper until everything was soft.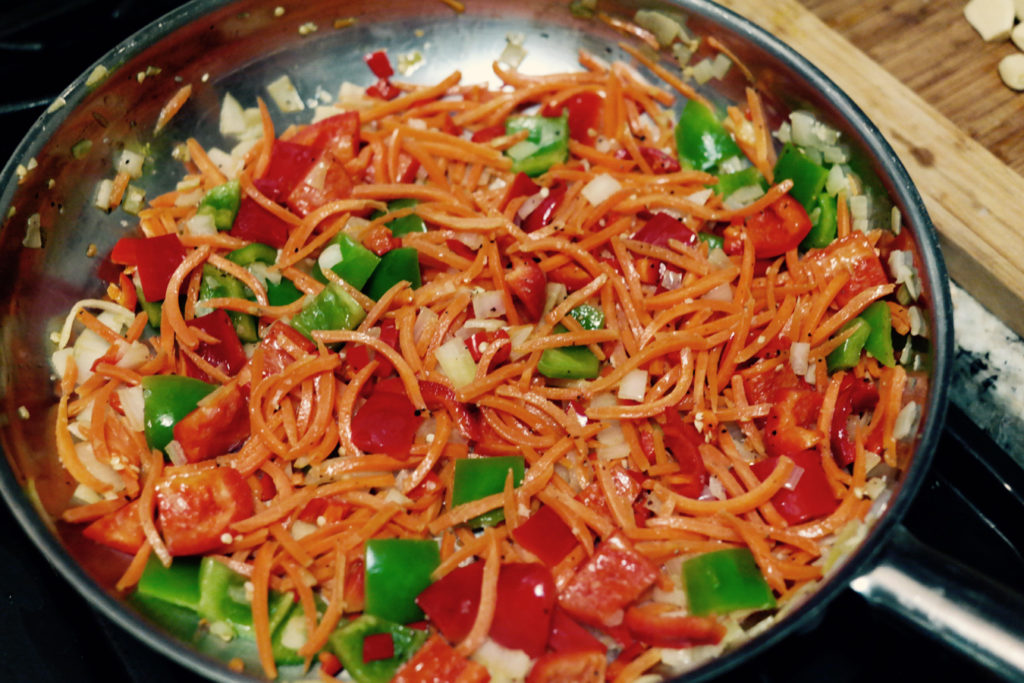 We also prepared a bowl with a tablespoon or two of olive oil, a few cloves of smashed garlic, and some pepper on the bottom …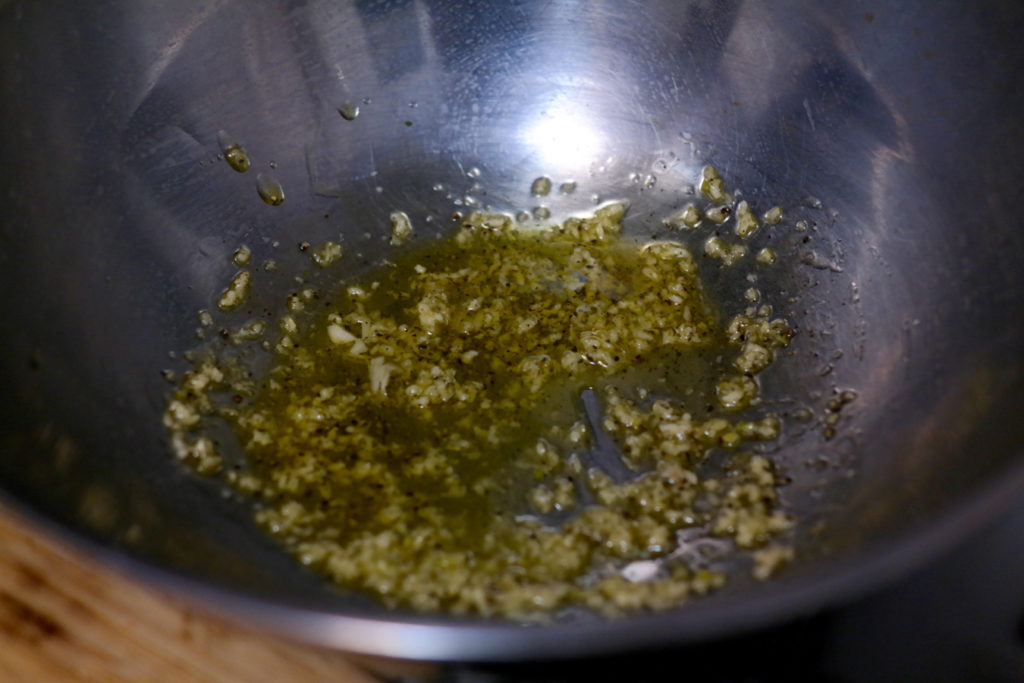 … and when the plantains were done frying, we placed them on paper towels to drain off all the extra oil and then put them in the bowl.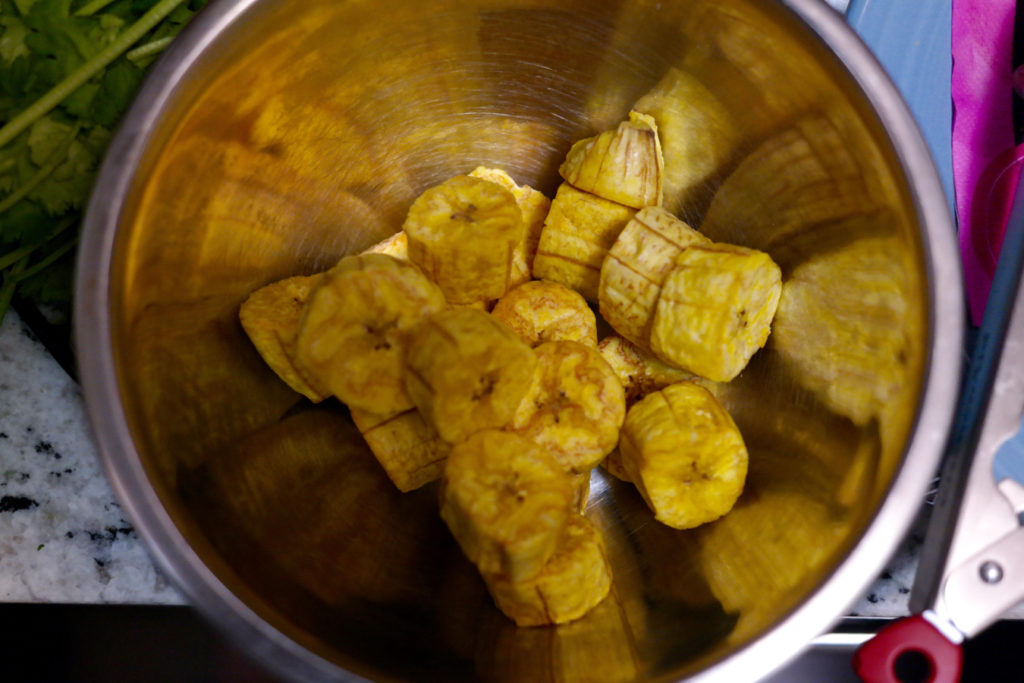 Then we added salt and lots of pepper to the plantains and mashed them up.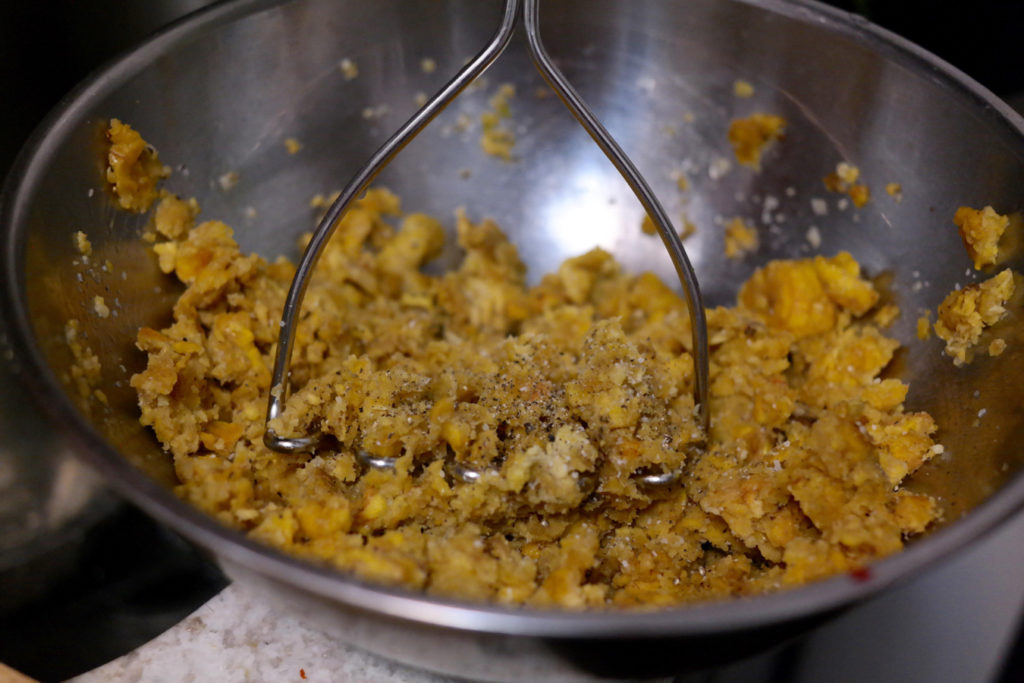 Once the plantain mixture was a nice mashed consistency and everything was mixed together, we portioned it out into individual servings and served it alongside the veggies and some rice.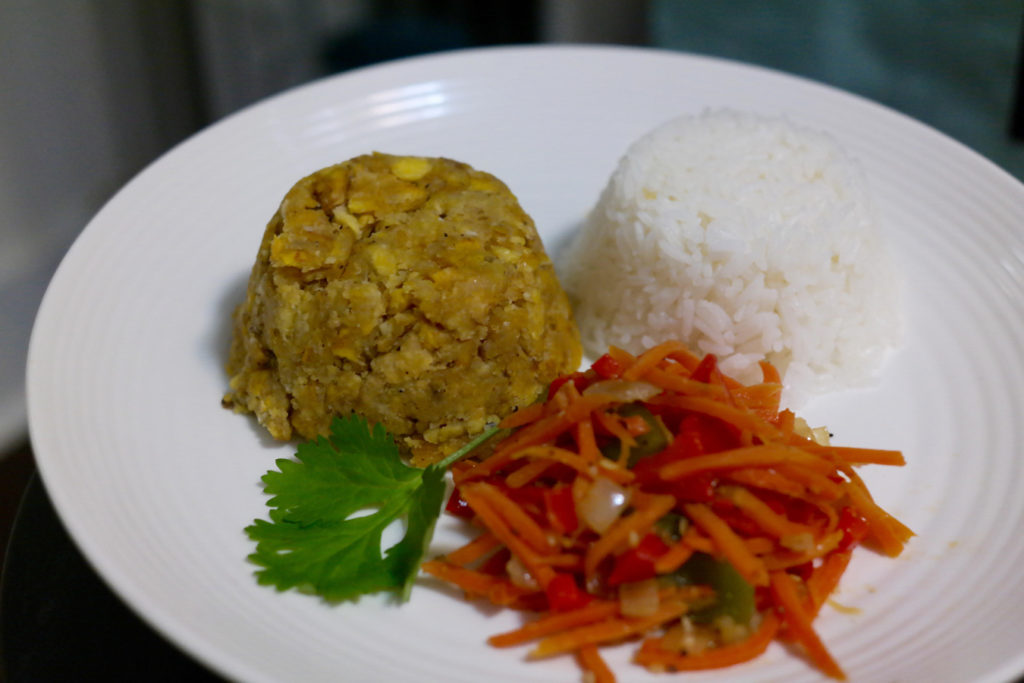 And that's how you can enjoy vegetarian mofongo!  We were glad to find resources on the internet on how to make this dish, and swapping out the meat for vegetables easily made this into a tasty vegan meal.  We're grateful to the chef who took the time to make a vegetarian version of mofongo for us, so that we could share this with you!