Here's a pretty simple and delicious pasta dish we recently tried based on this recipe from the New York Times.  We decided to make this to celebrate Oscars night (because we LOVE the Oscars) and it was a nice treat that was also pretty easy to put together during the commercial breaks.  Plus, there's an interesting twist to how this pasta was made – read on to find out!
Here's what we used:
12 ounces of pasta
A large head of broccoli
Cumin seeds
Red pepper flakes
Parmesan cheese
Panko bread crumbs
A lemon
12 ounces of ricotta cheese
Before we got started on anything else, we boiled water and cooked our pasta.  Then we chopped up our broccoli and tossed it with 2 tablespoons of olive oil, a teaspoon of cumin seeds, salt, and a lot of red pepper flakes (you can adjust this to your taste).  We spread our broccoli out on a baking sheet and roasted it in the oven at 425°F for about 20 minutes.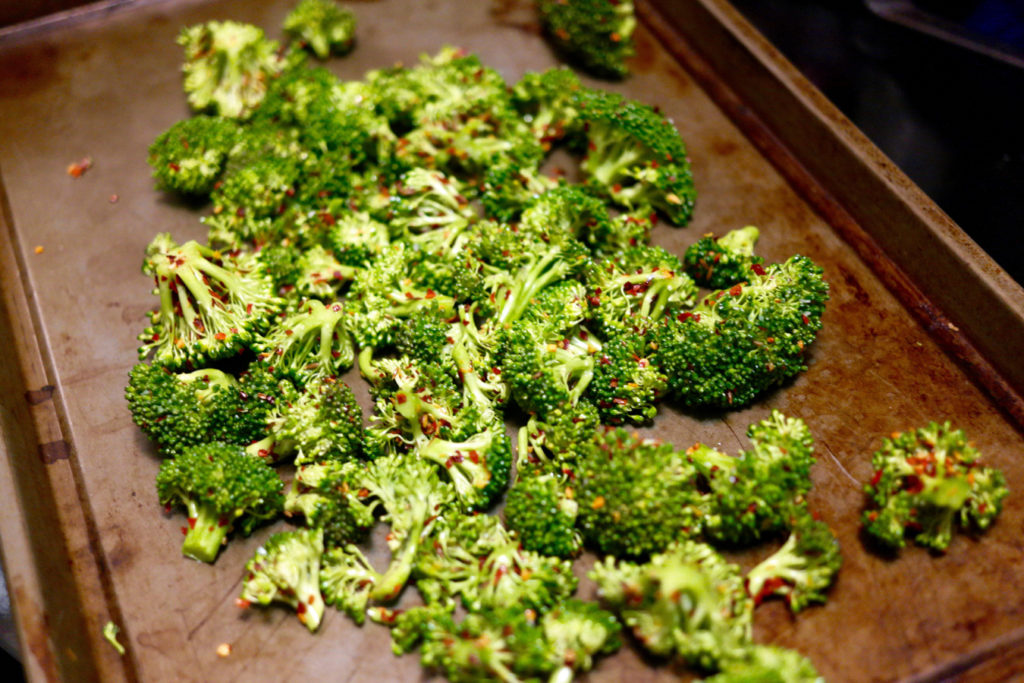 While that was baking, we mixed together 1/3 cup of grated Parmesan, 1/3 cup of the bread crumbs, the zest from our lemon, and some salt and pepper.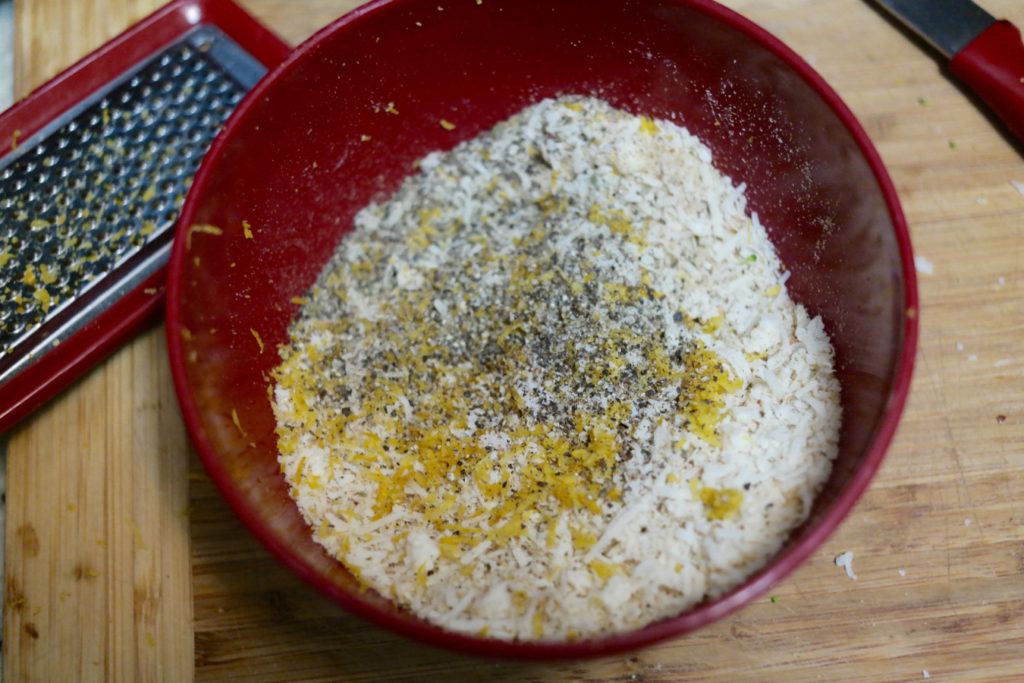 Once the pasta was cooked and the broccoli was roasted, we spread the pasta out on the baking sheet with our broccoli and covered it with spoonfuls of the ricotta, along with some extra black pepper.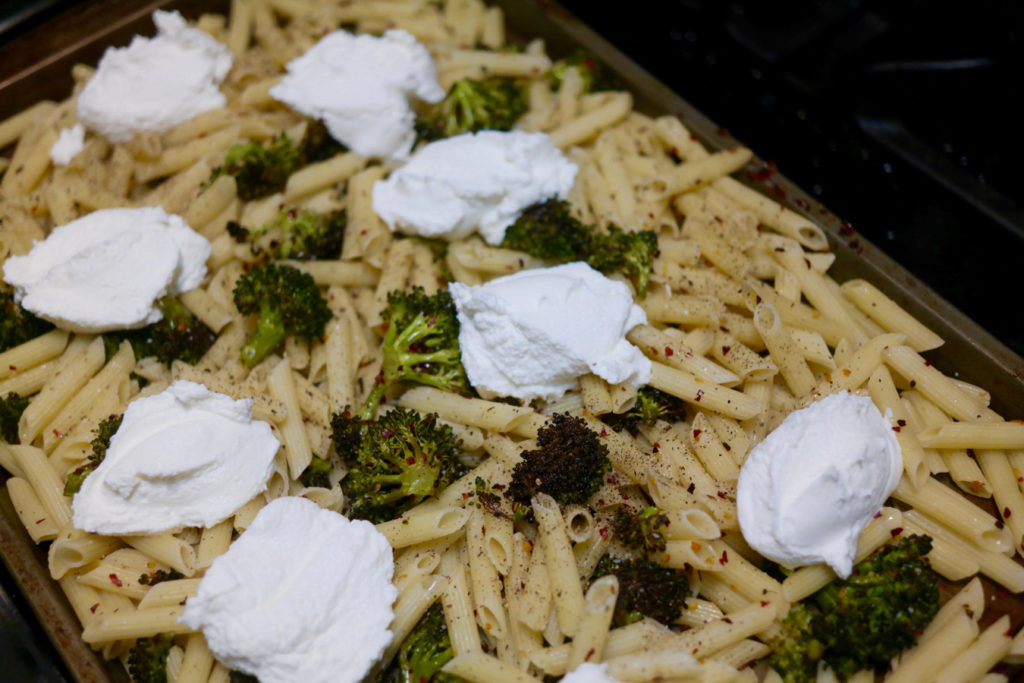 Then we sprinkled the bread crumb mixture over everything and drizzled olive oil on top of that.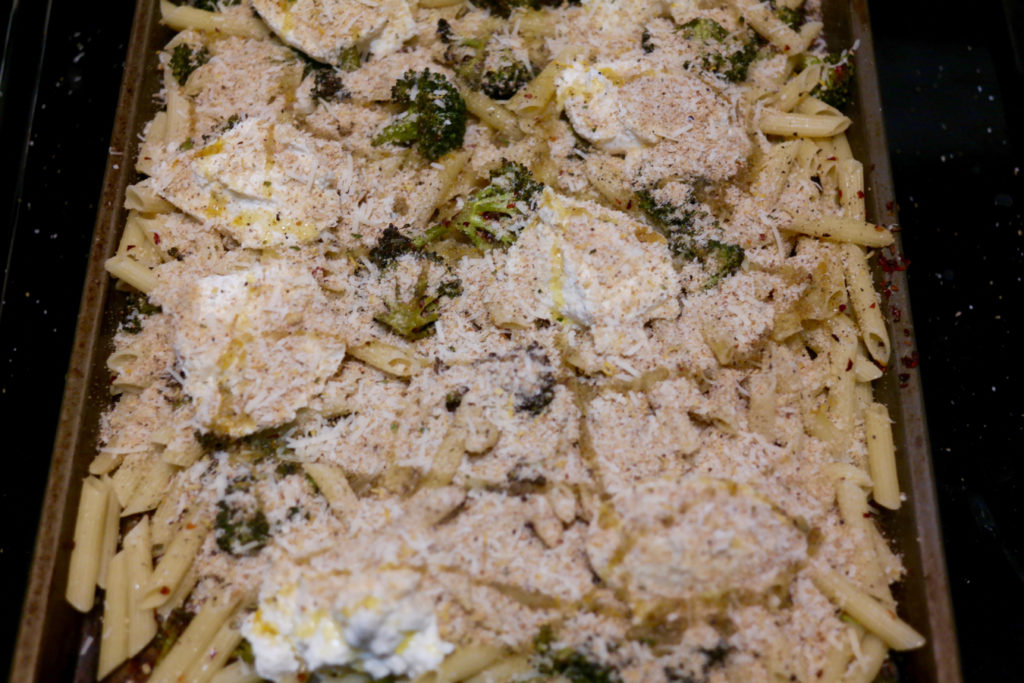 We broiled the pasta for just 2 or 3 minutes, and it came out nice and baked.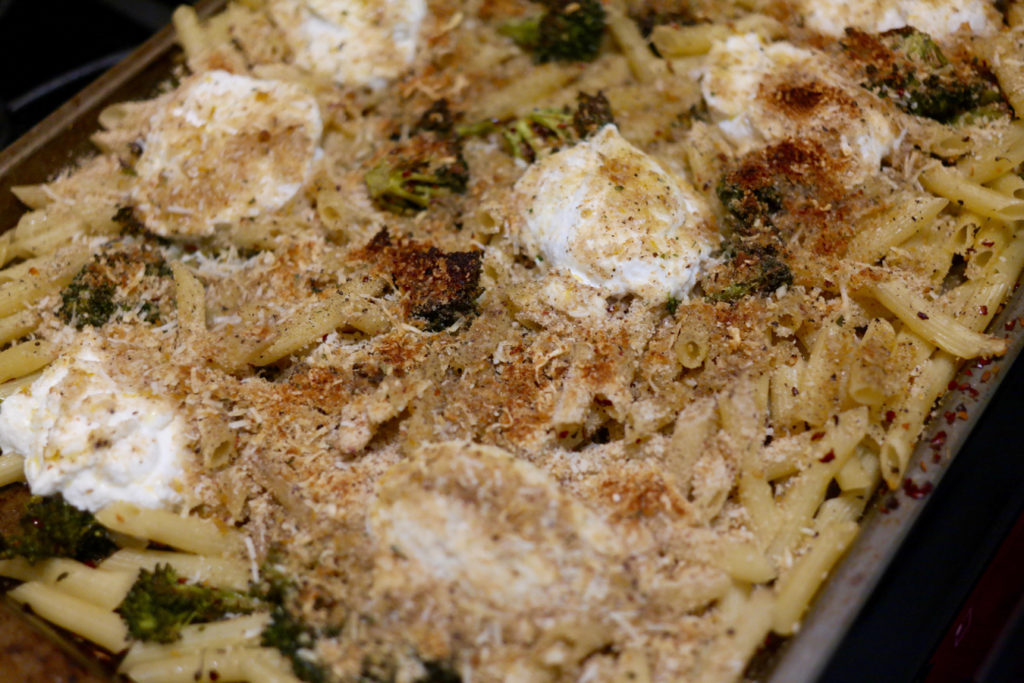 And it was a very tasty almost-casserole.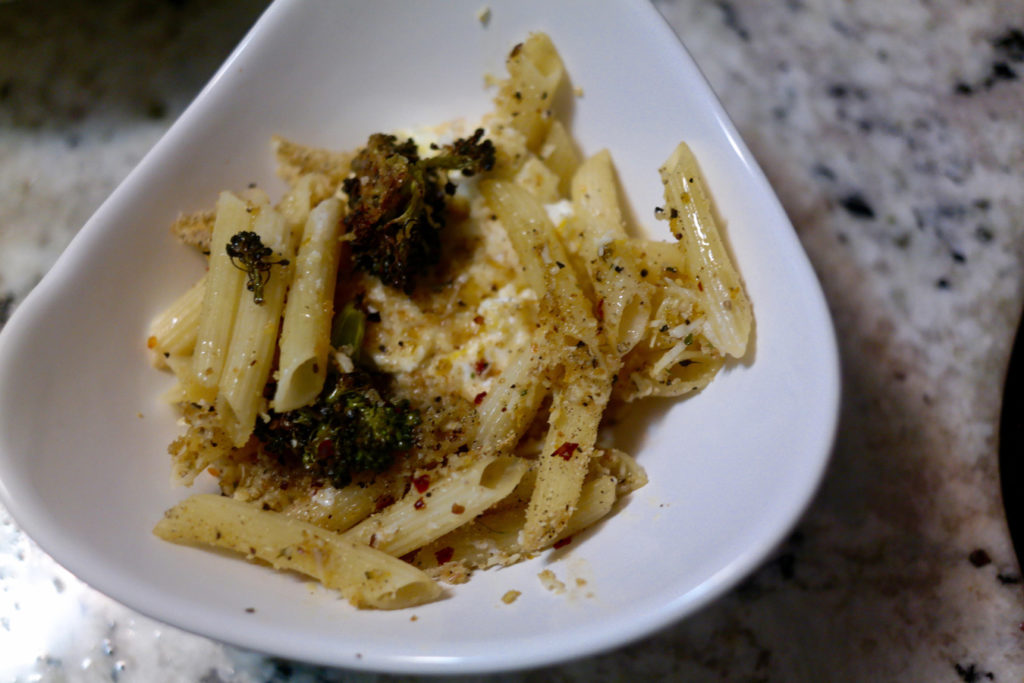 Broiling this pasta directly on the baking sheet seems a little crazy, right?  But it helped to quickly crisp up the crumb topping while still keeping the pasta al dente.  The ricotta stayed nice and creamy since it was spooned over everything, rather than being mixed in, and of course we loved adding spice with the red pepper flakes.  This isn't your typical pasta meal, but it's so easy to make and it's such a relief not having to wash a casserole dish at the end.  Try it out!