We've been busy lately checking out some cool places to eat around New York, so we thought we'd share some of what we've tried lately.  We've got an interesting mix of food to show you, but be warned that there's some meat involved here.
First, we absolutely had to go visit Eataly – the enormous Italian food emporium that has a branch in the Flatiron District (as well as many other locations around the world).  Eataly is cavernous and you can buy all kinds of different foods there:  gelato, fruits and vegetables, tons of varieties of cheese, nutella in many different forms … but we were told that the focaccia was amazing, so we decided to give it a try.
Miriam got a slice with eggplant, red sauce, and fresh mozzarella: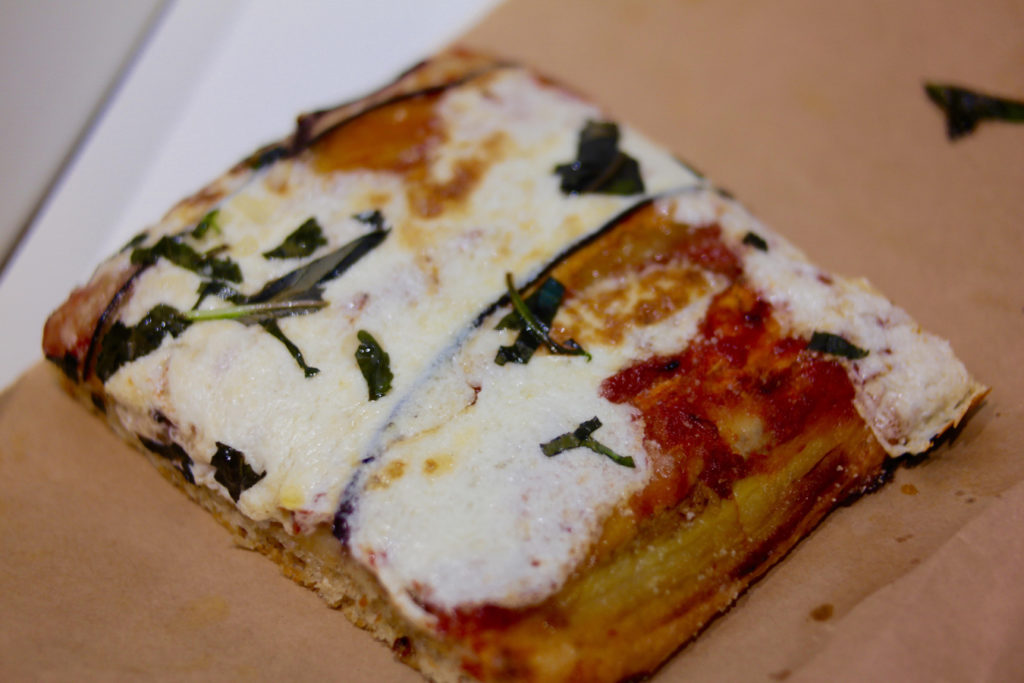 Cyril got one with sausage, cheese, yellow peppers, and onions: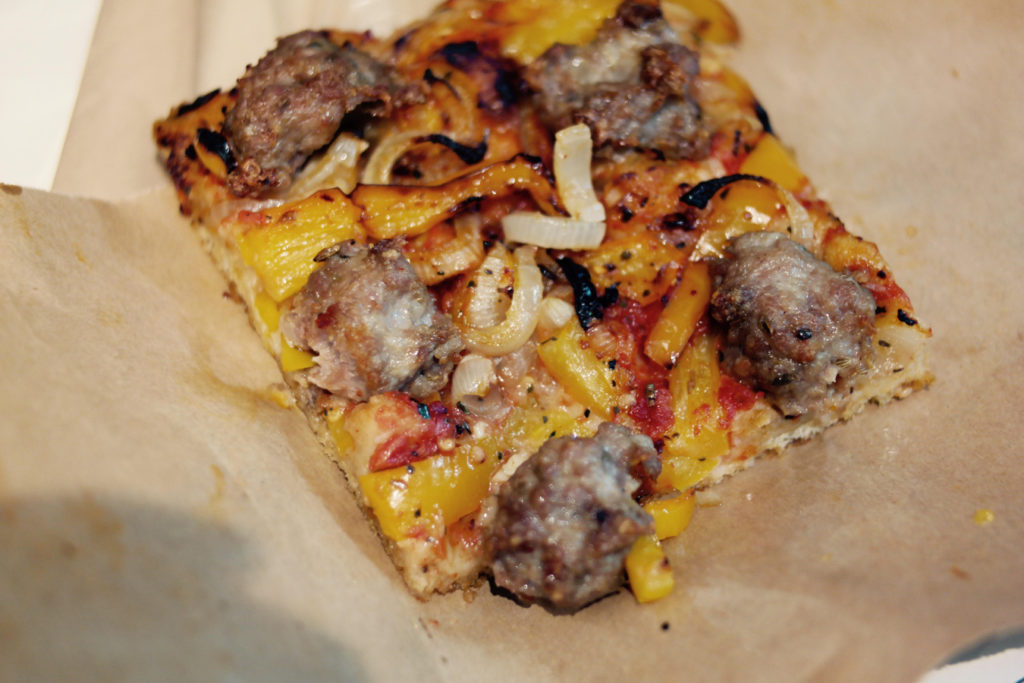 And we split a piece of plain focaccia, which was absolutely delicious: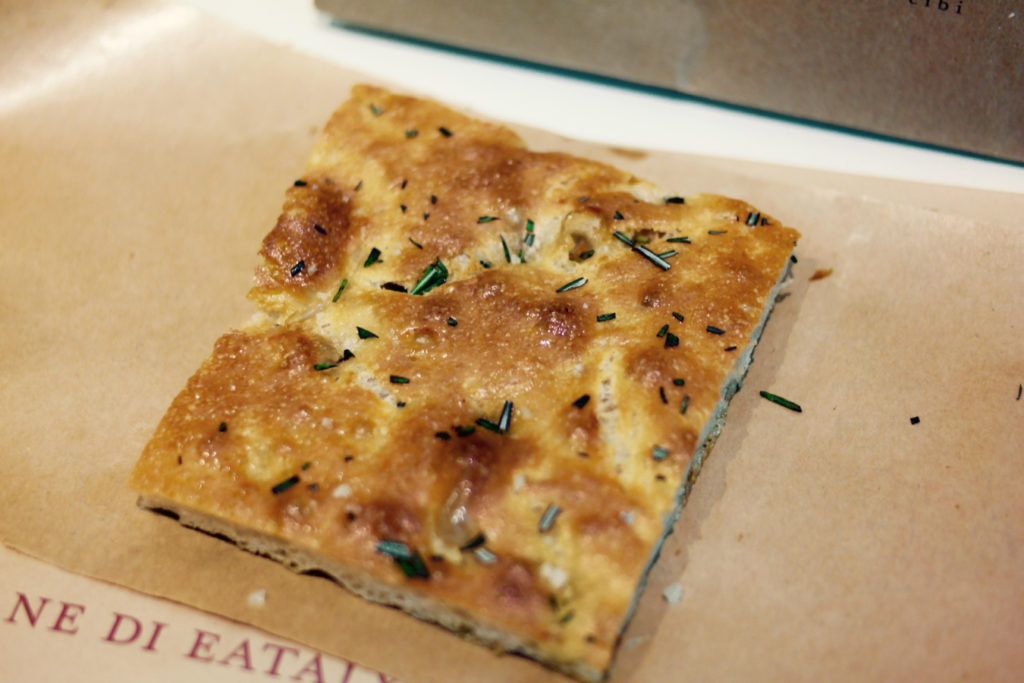 We also split a box of mini desserts from the pastry section – quite frankly, we can't remember what each of these is but trust us, they were good.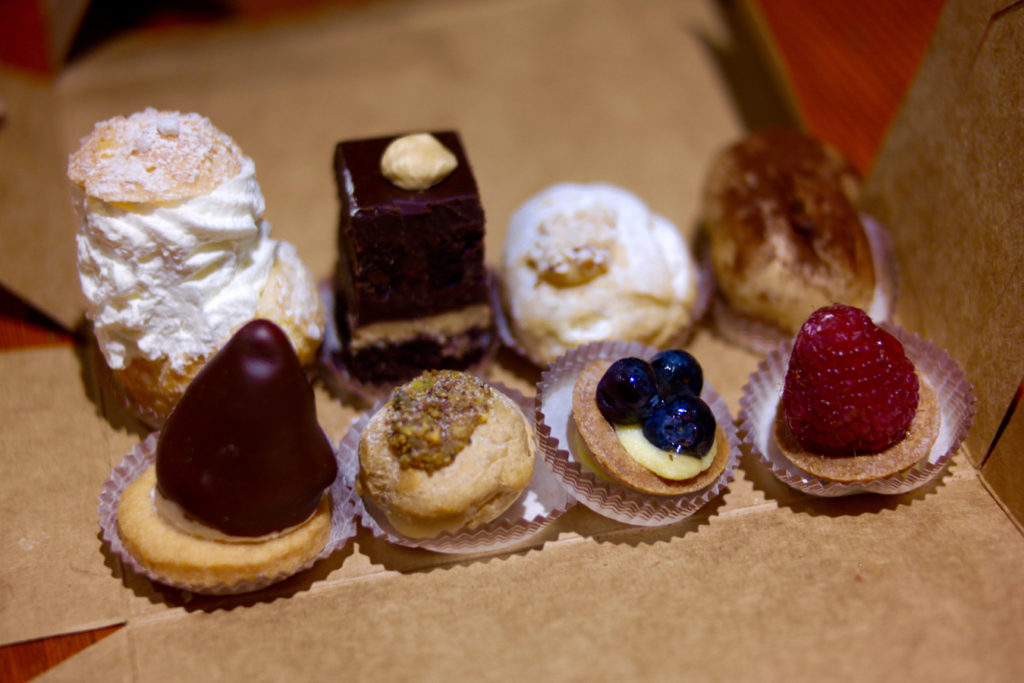 And finally, Cyril couldn't resist leaving without trying this monster roast beef sandwich from the roasted meats section: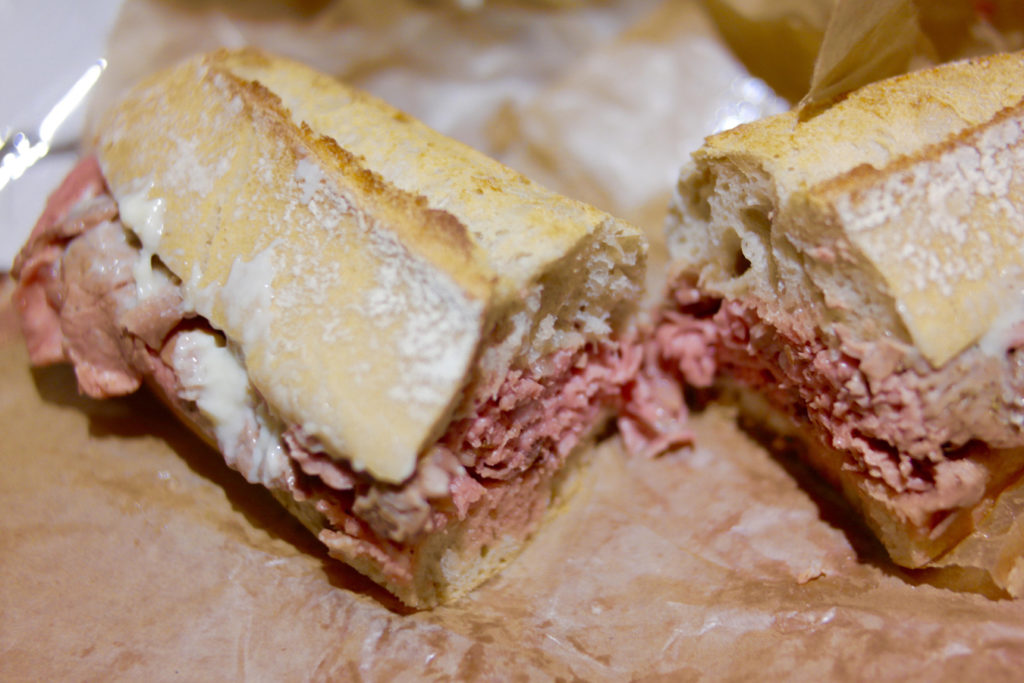 We also recently went to Loring Place, a new tapas restaurant in Greenwich Village.  Loring Place isn't a vegetarian restaurant, but their menu is surprisingly vegetarian-friendly, so we were able to get a bunch a meat-free dishes to share.  We started off with some butternut squash fries, which came with a creamy lemon and parmesan dip: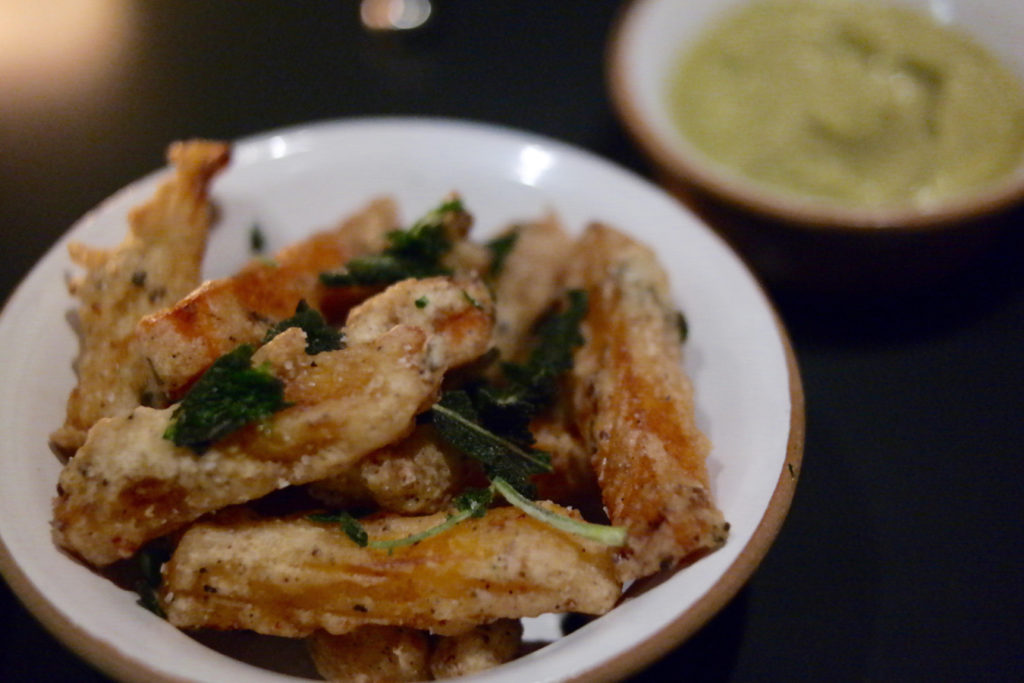 The crispy cauliflower, topped with serrano chiles, also came with a lemony sauce on the side.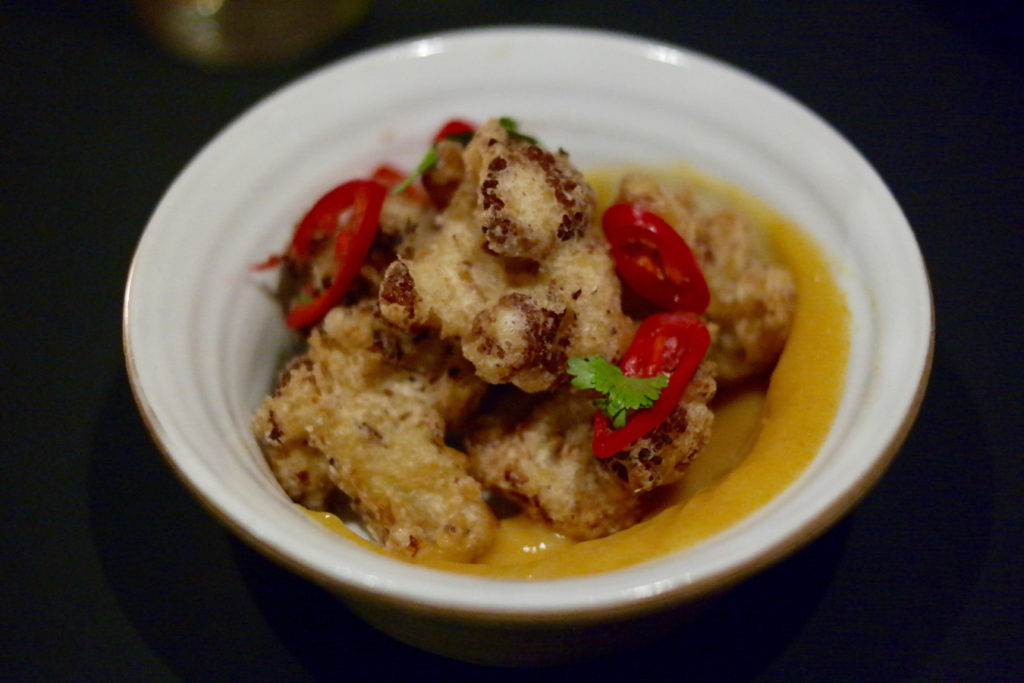 We also had baked ricotta with kabocha squash …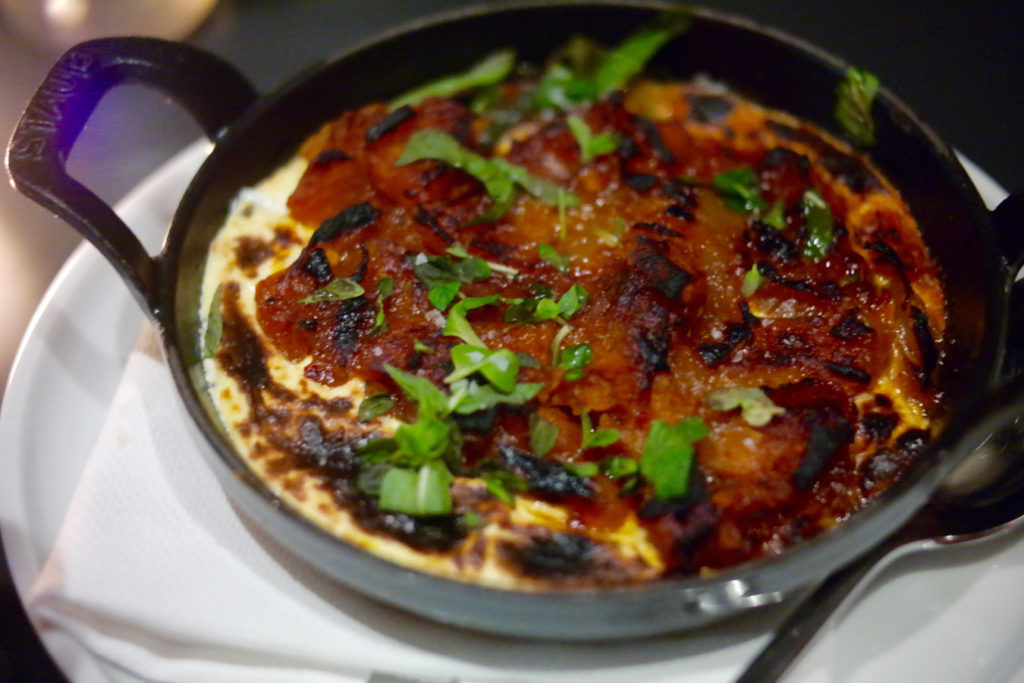 … which we scooped onto sourdough bread to eat.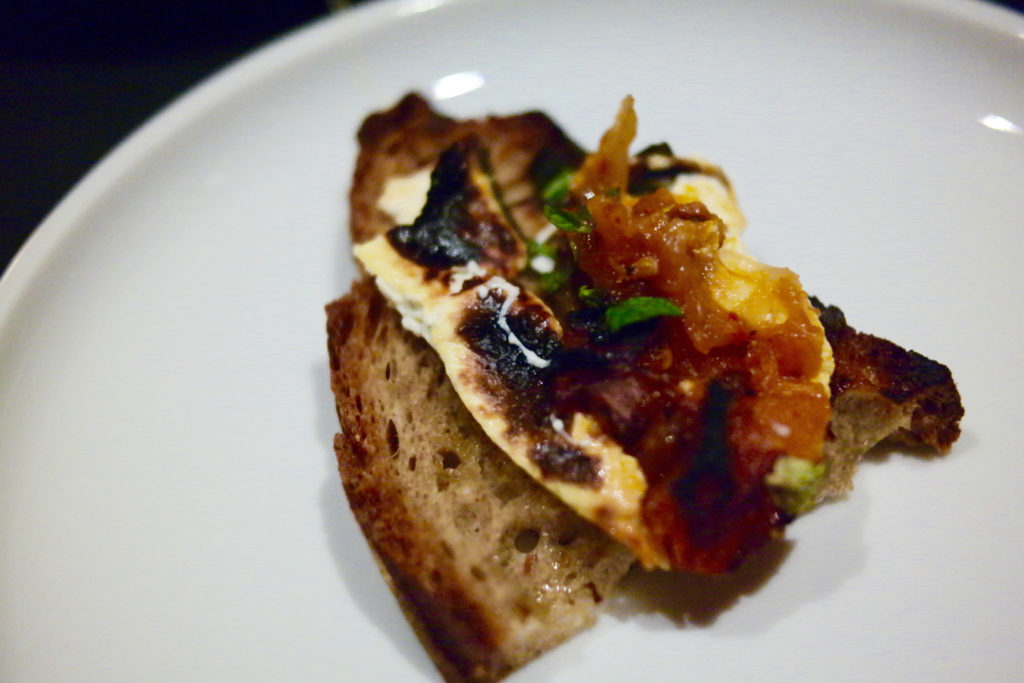 We also tried a brussel sprout pizza.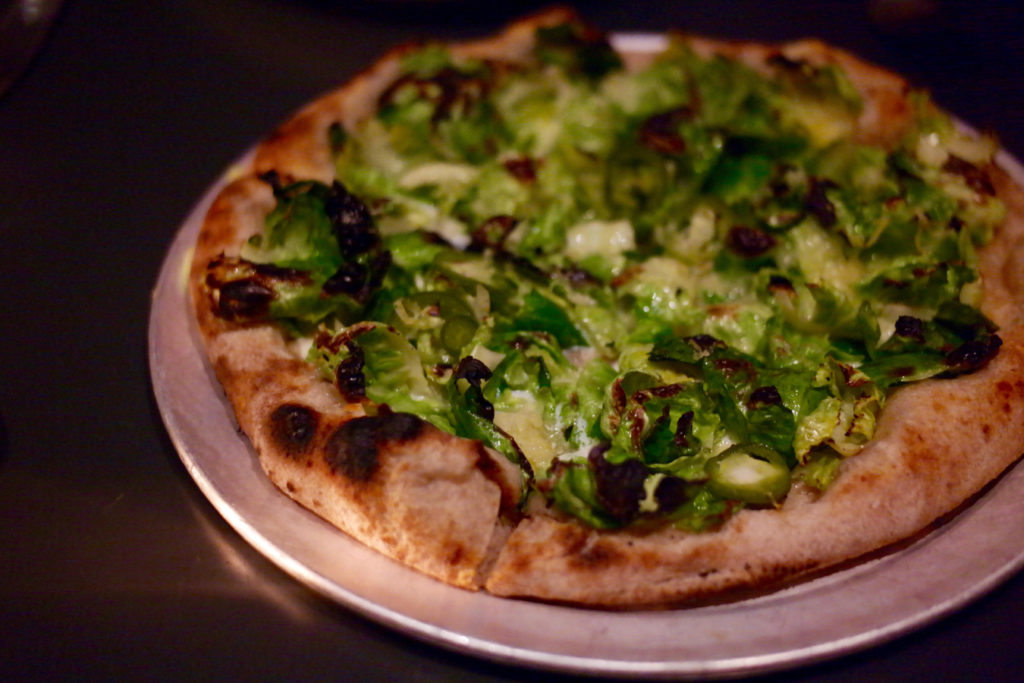 And for dessert, the restaurant has its own version of a Dairy Queen blizzard with vanilla ice cream, toffee, pretzel pieces, and chunks of chocolate fudge.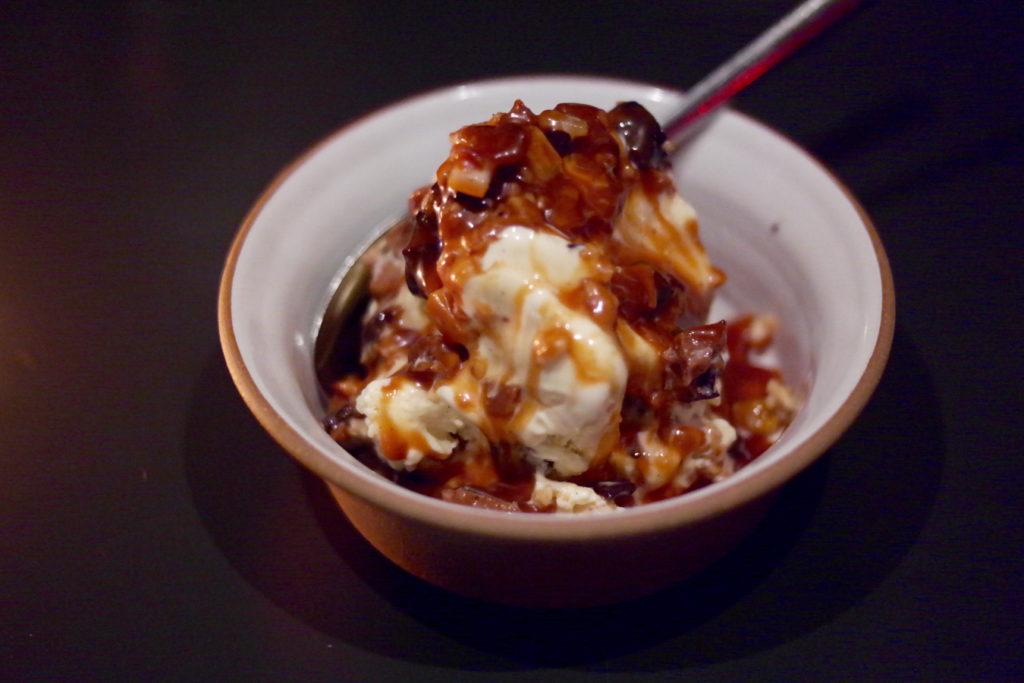 OK, two more quick foods:  we got these cupcakes – one carrot cake and one peanut butter fudge swirl – from Two Little Red Hens.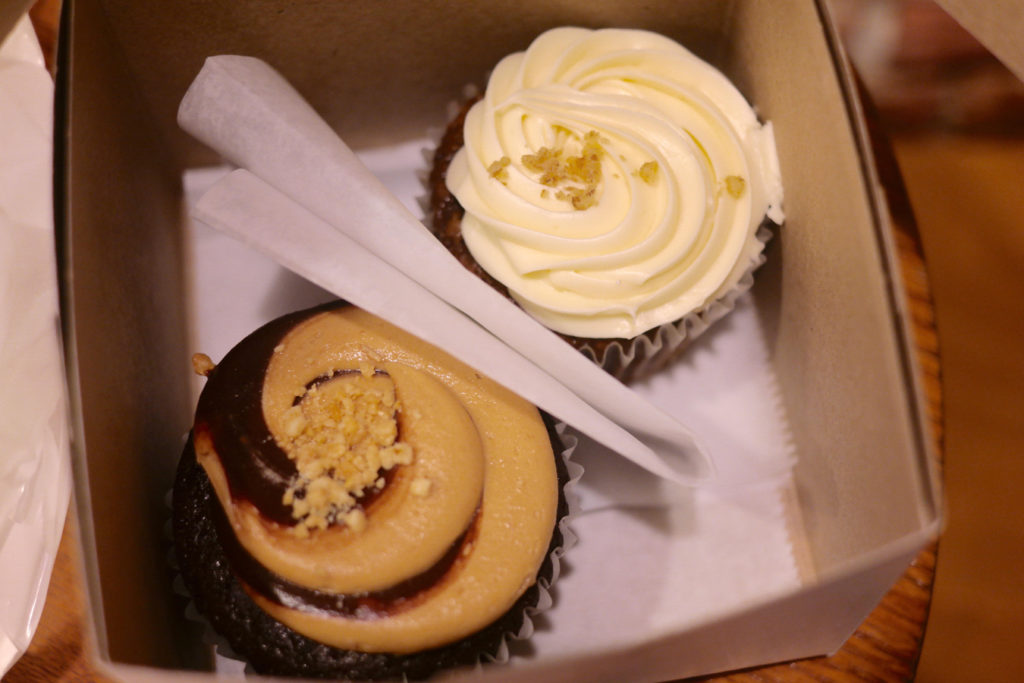 And last, Miriam had a quick lunch at Two Forks, which specialized in pulled meat , and managed to wrangle a vegetarian sandwich.  They offer spaghetti squash as a meatless option, and here it's topped with a carrot slaw, feta cheese, harissa buffalo sauce, and calabrian chilis.  It was a little messy to eat as a sandwich, but spaghetti squash on a bun was an interesting and tasty twist.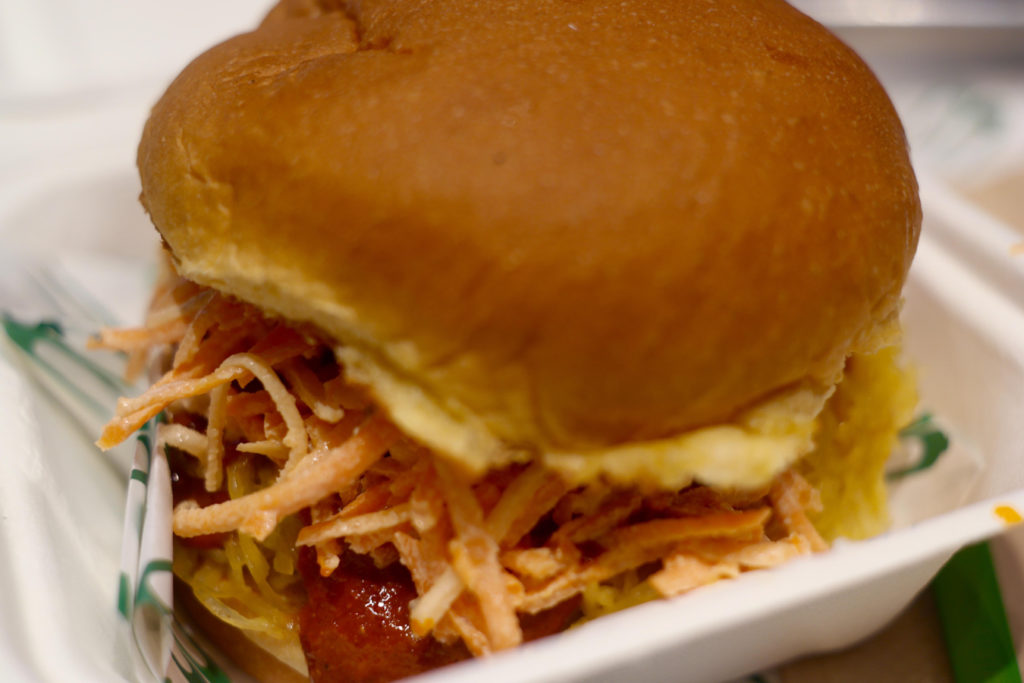 We'll feature more food from around New York soon!