We're excited to share this recipe with you because it's SO GOOD.  Cyril swears it was the secret to his dating success while he was single; now, he makes it for Miriam on her birthday. Awwww.
It's not too complicated, but it does take a long time so don't wait until you're hungry to start cooking.  Here's what you'll need:
12-16 ounces of pasta
Celery
An onion
Carrots
A red bell pepper
Garlic
Basil
Bay leaves
2 28-ounce cans of crushed tomatoes
A pint of cream
Parmesan cheese
Vodka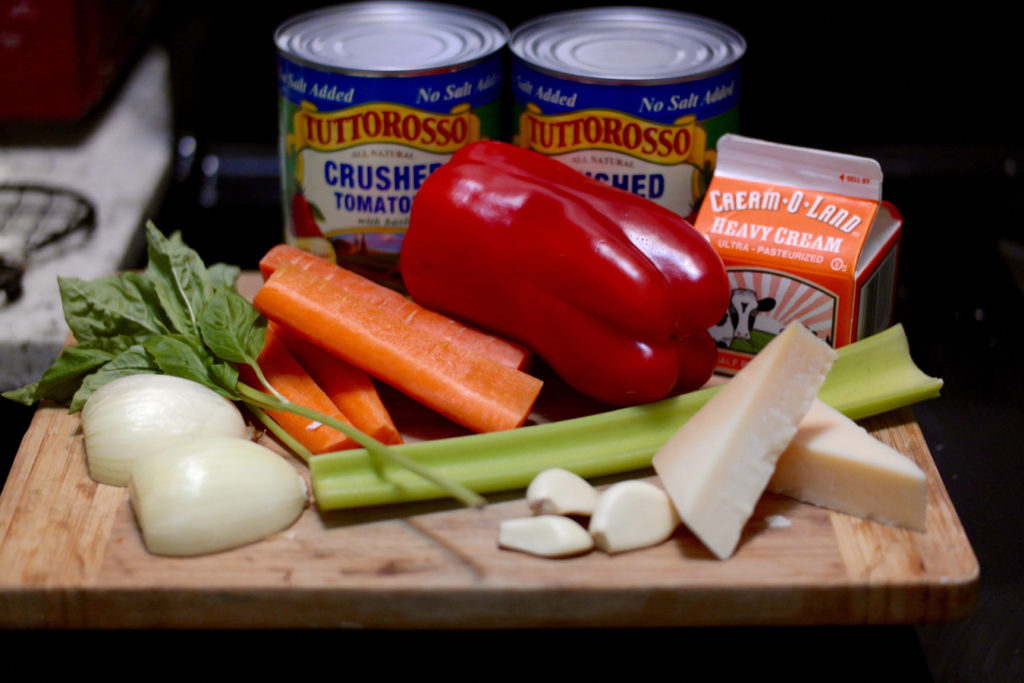 First start cooking your pasta, and while your water is boiling finely dice an onion, a stalk of celery, a carrot and 2 or 3 cloves of garlic.  Heat some olive oil over medium heat in a Dutch oven and sauté your onion for a few minutes until it's just starting to become translucent.  Add in your carrot, celery and garlic and cook until all the veggies are soft.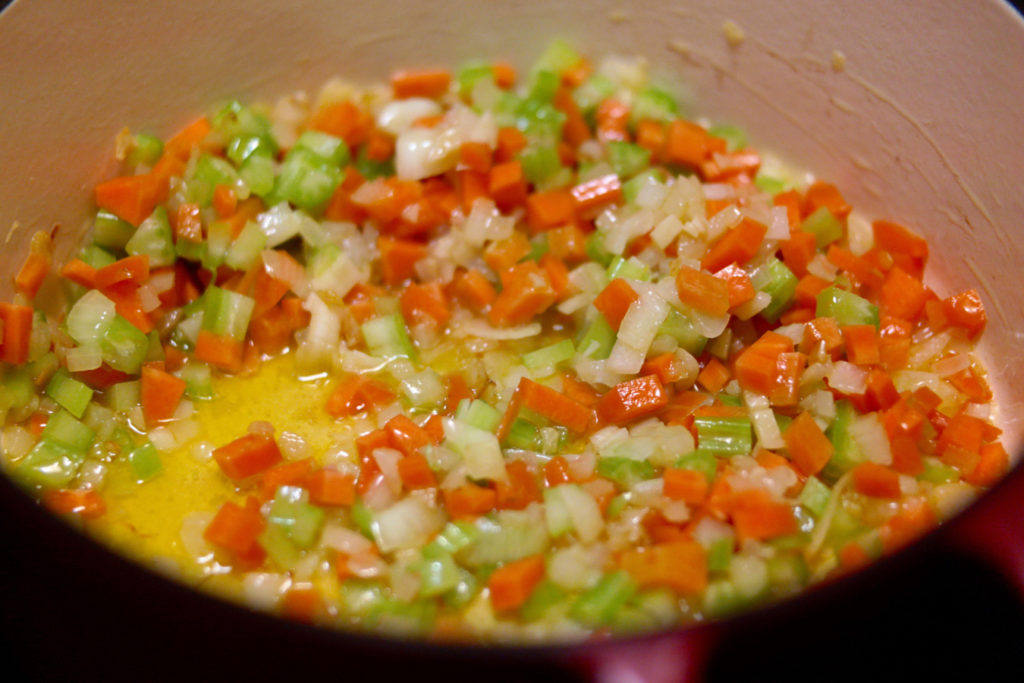 Then pour in both cans of crushed tomatoes, along with two bay leaves and a few torn basil leaves.  Let this simmer over the stove for about half an hour.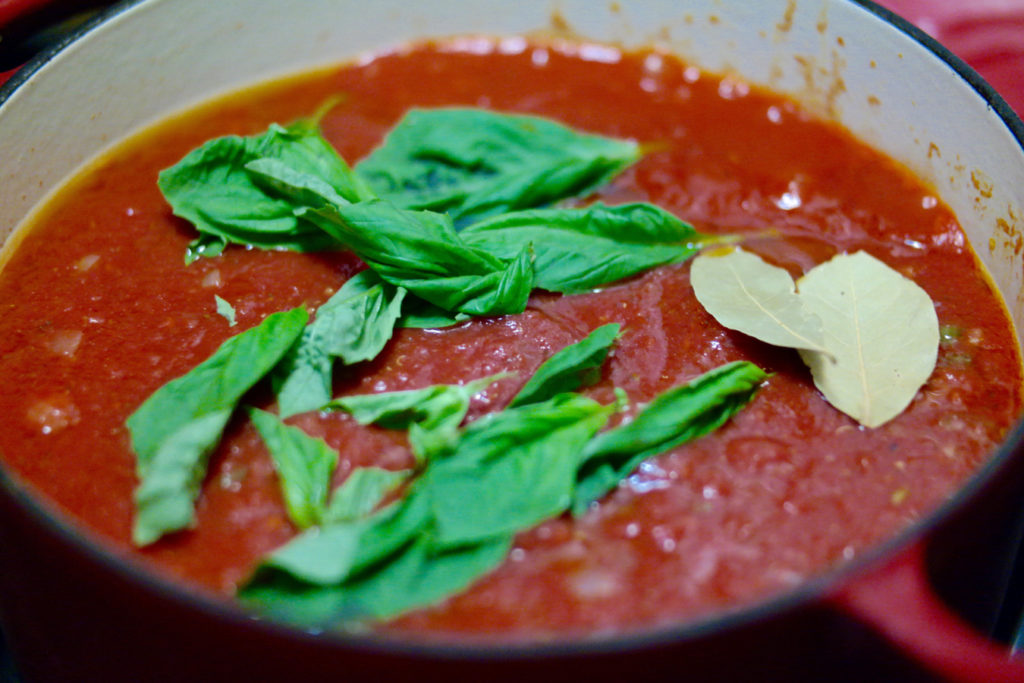 While that's cooking, take your bell pepper and put it directly over the flame of one of the burners on your stove.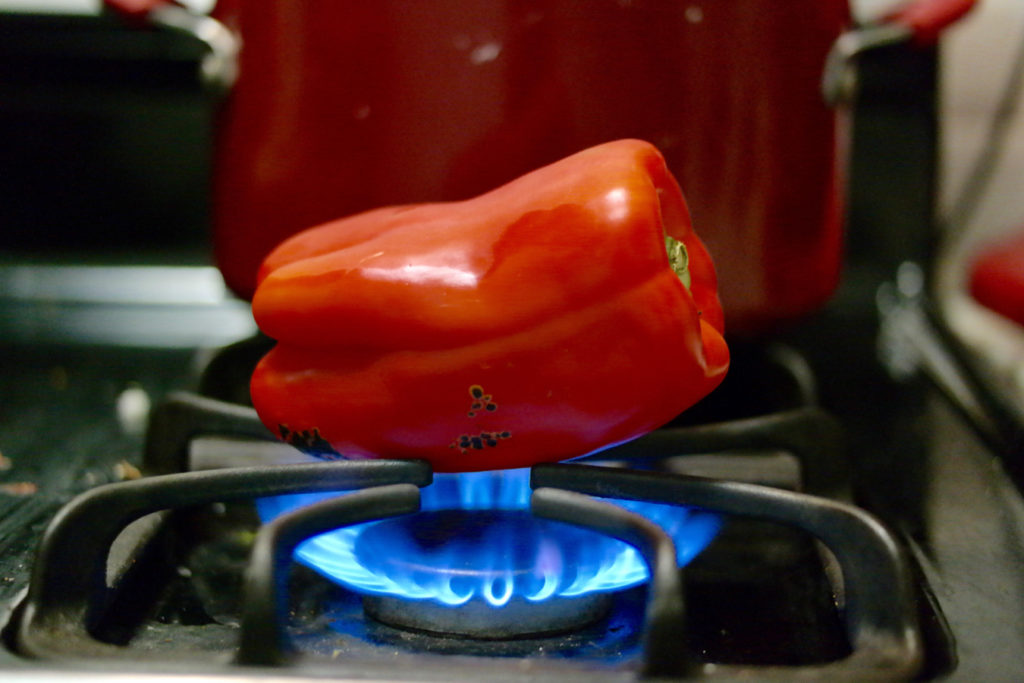 You want the pepper to be charred all over, so once one side starts to blacken rotate it so it can char on another side and keep doing that until its skin is completely roasted.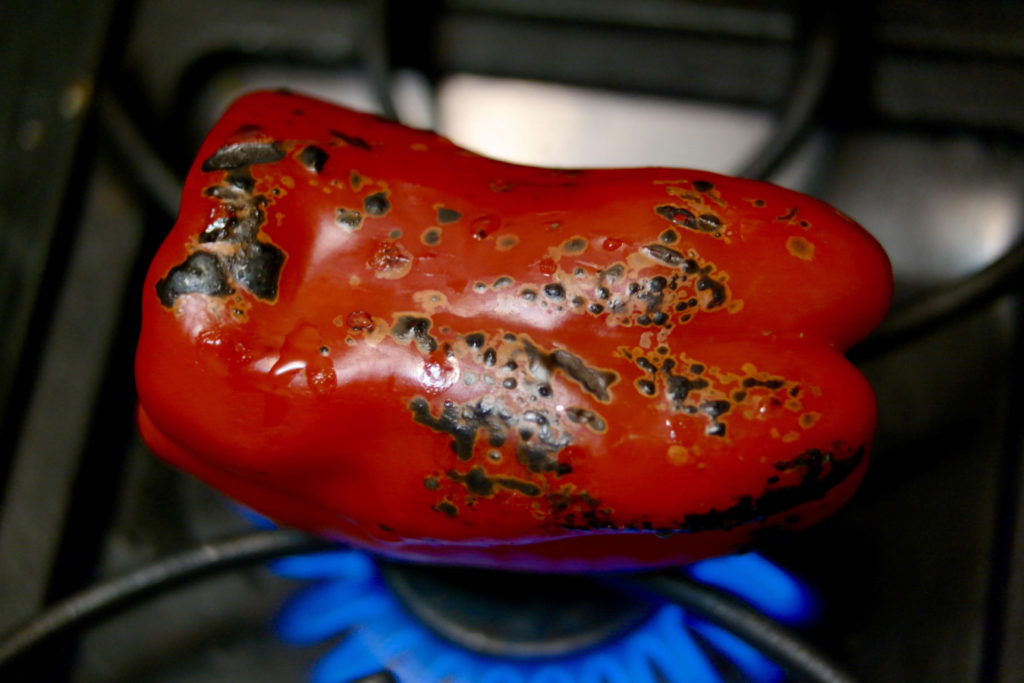 Then take the pepper off the stove, place it in a plastic bag, and shut the bag tight to let it steam for 10-15 minutes.  Once it's done, scrape the skin off and chop it.
Meanwhile, add 1 cup of vodka in to your sauce and let it summer for another 10 minutes.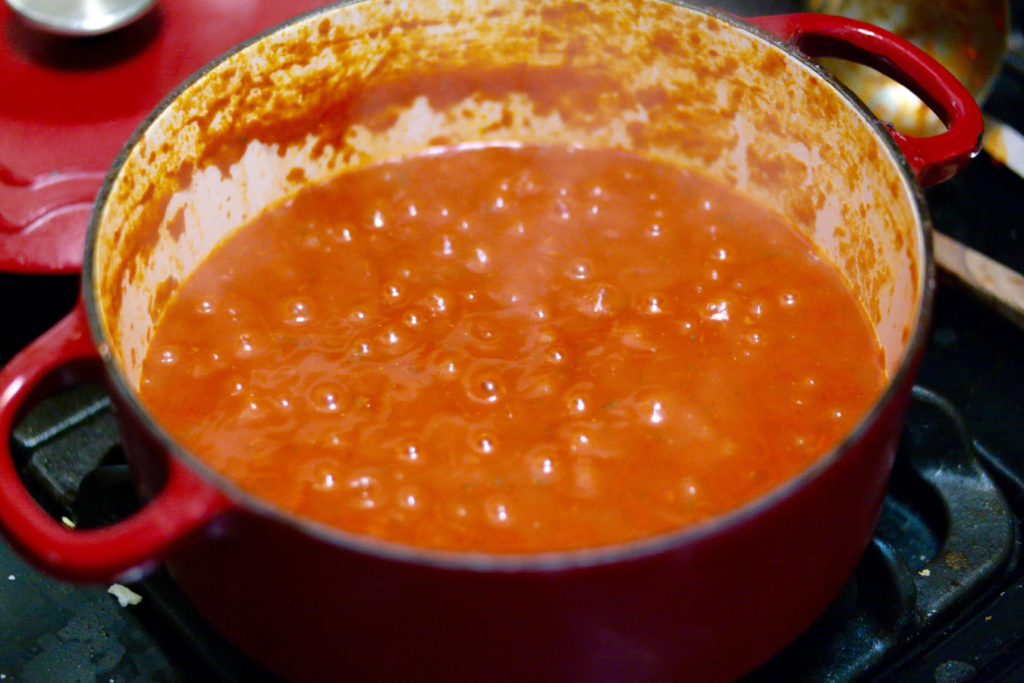 Then pour in your entire carton of cream …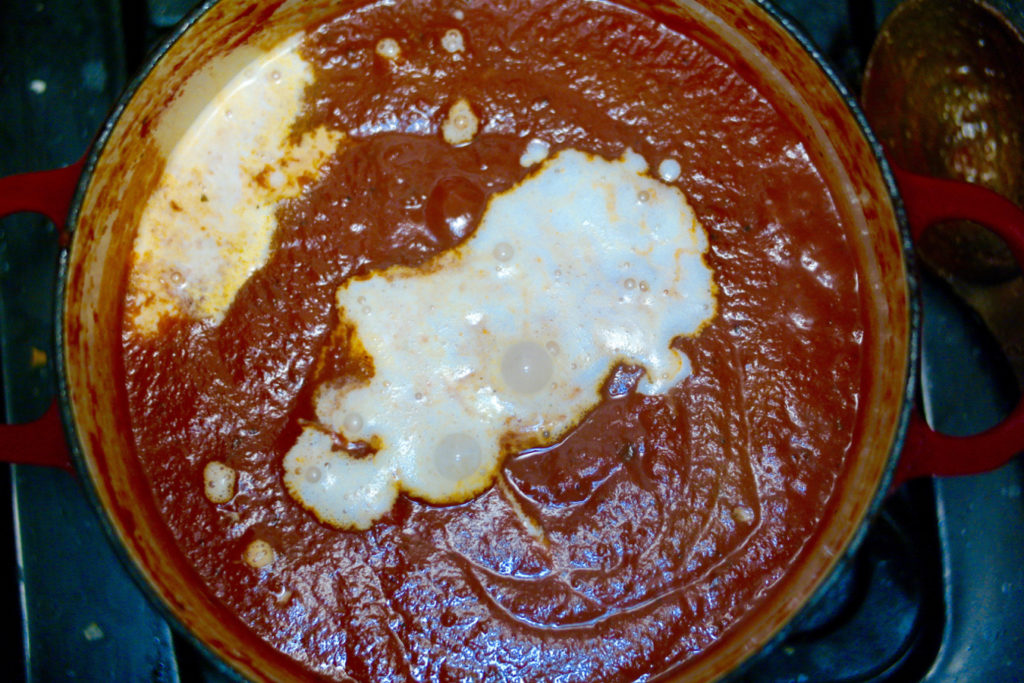 … plus about 1/3 cup of grated parmesan cheese, and mix everything together.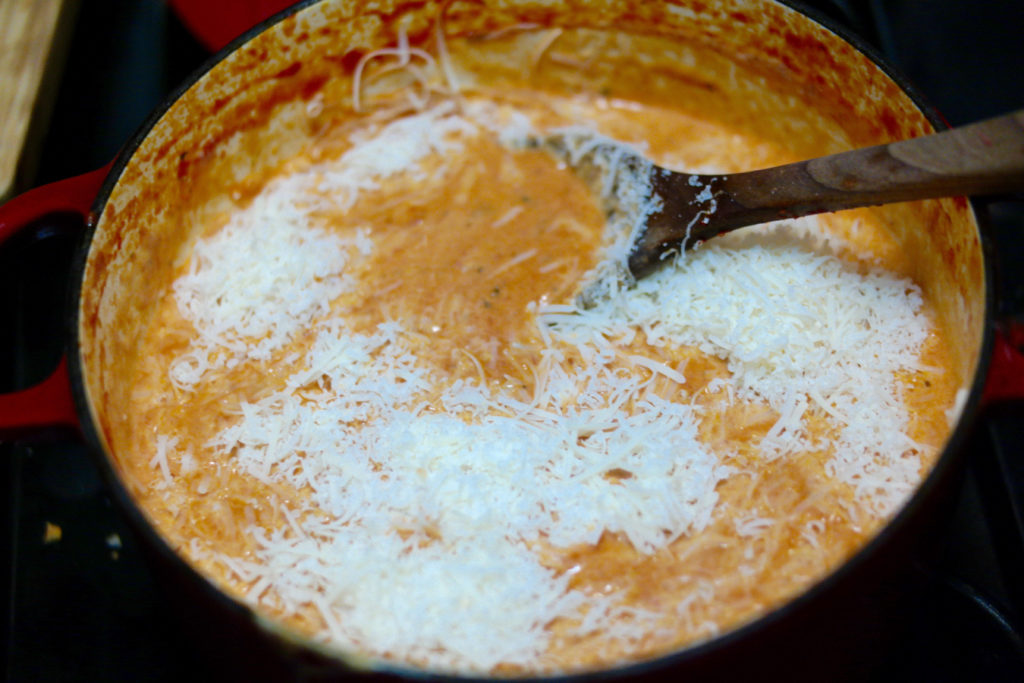 Turn your stovetop off and let everything cool for a few minutes, then use an immersion blender to create a smooth sauce.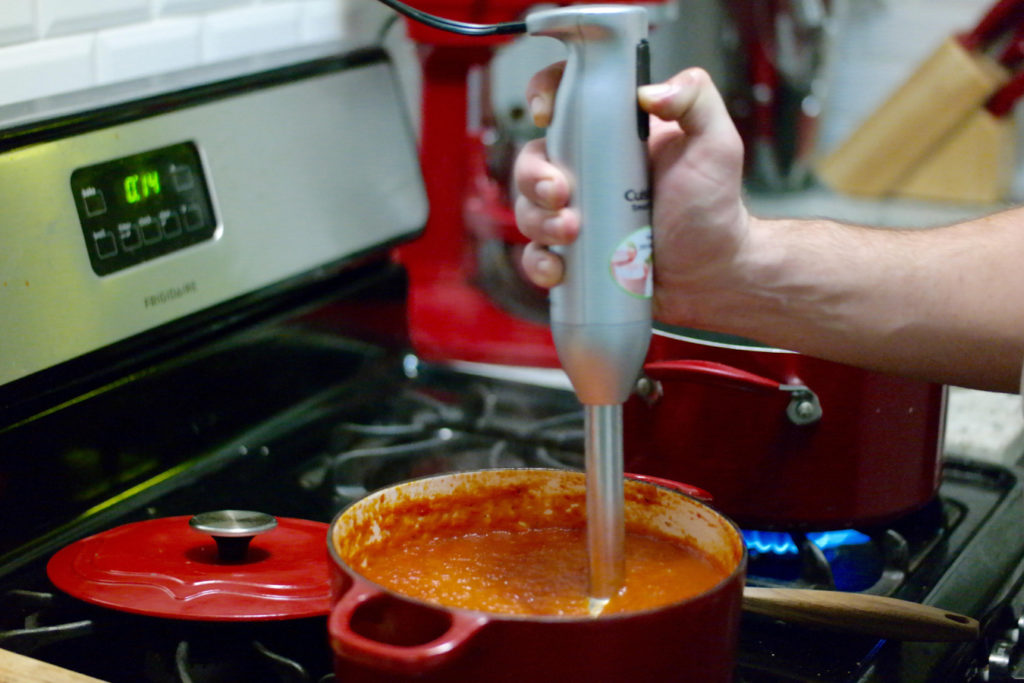 Here's what it should look like when the sauce is completely blended: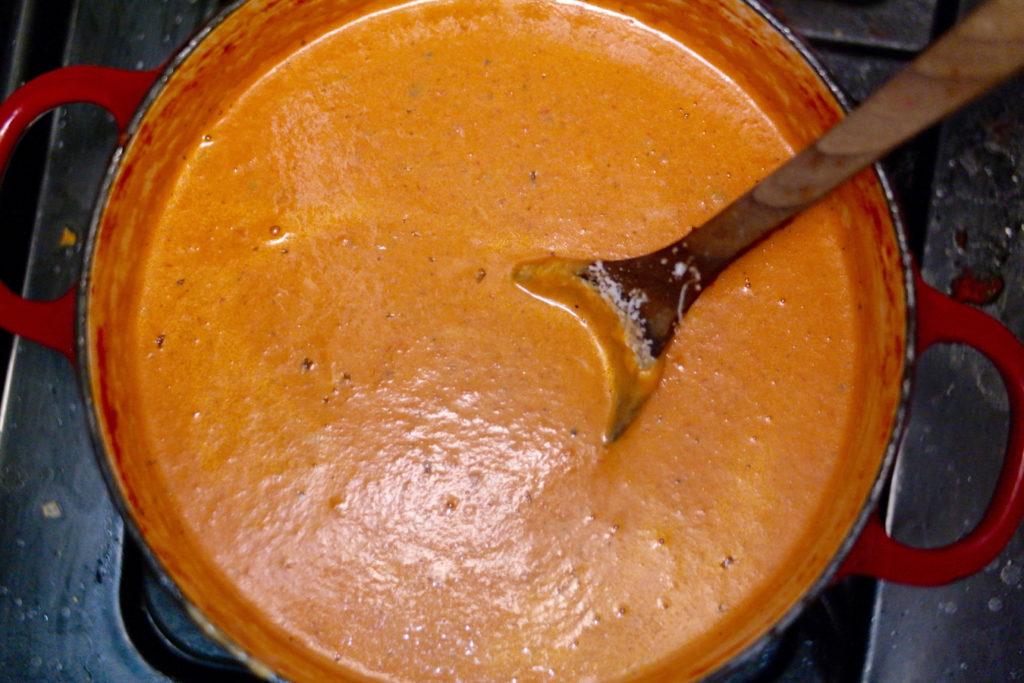 Once your pasta is ready, mix in the sauce and serve with the chopped pepper and some extra basil and grated parmesan cheese.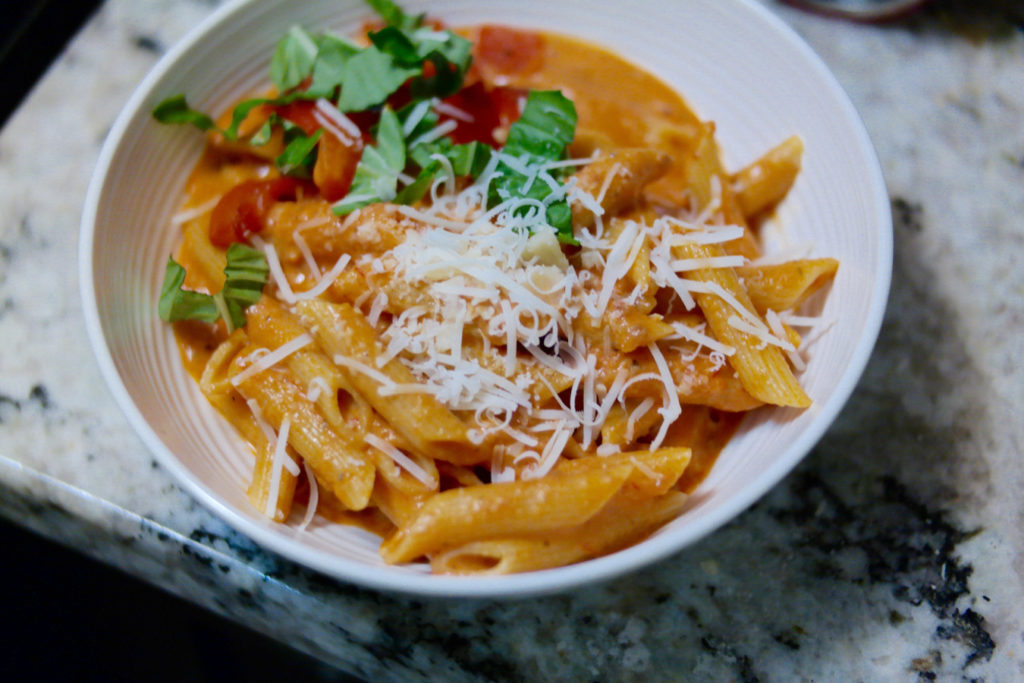 Not too hard, right?  The sauce is nice and creamy, with the vodka giving it some interesting flavor, and the roasted pepper is a nice addition to the pasta.  Plus, this dish is kind of impressive – after all, how often do you get vodka sauce made at home?  If you're trying to impress someone new or make a tasty dinner for that special person in your life, this is sure to win them over.