We recently found this recipe in the New York Times for a veggie-filled tart and decided to try it out.  Cyril was a little skeptical at first:  "What do they mean by 'tart'"? he asked.  "Is it like a pie?"  Actually, it turned out more like a pizza, but a healthy pizza, because it's made mostly with vegetables and has a whole wheat crust.  Our version turned out a little different than what you see in the linked recipe, but it was still delicious.
Here's what we used:
A packet of active dry yeast
Sugar
All-purpose flour
Whole wheat flour
A whole butternut squash
3 leeks
A 10-ounce package of mushrooms
Thyme
White cheddar cheese
Red pepper flakes
The very first thing we did was measure out 1 1/2 teaspoons of yeast and sprinkle it into 2/3 cup of warm water along with a teaspoon of sugar.  Then we set this aside for 5-10 minutes …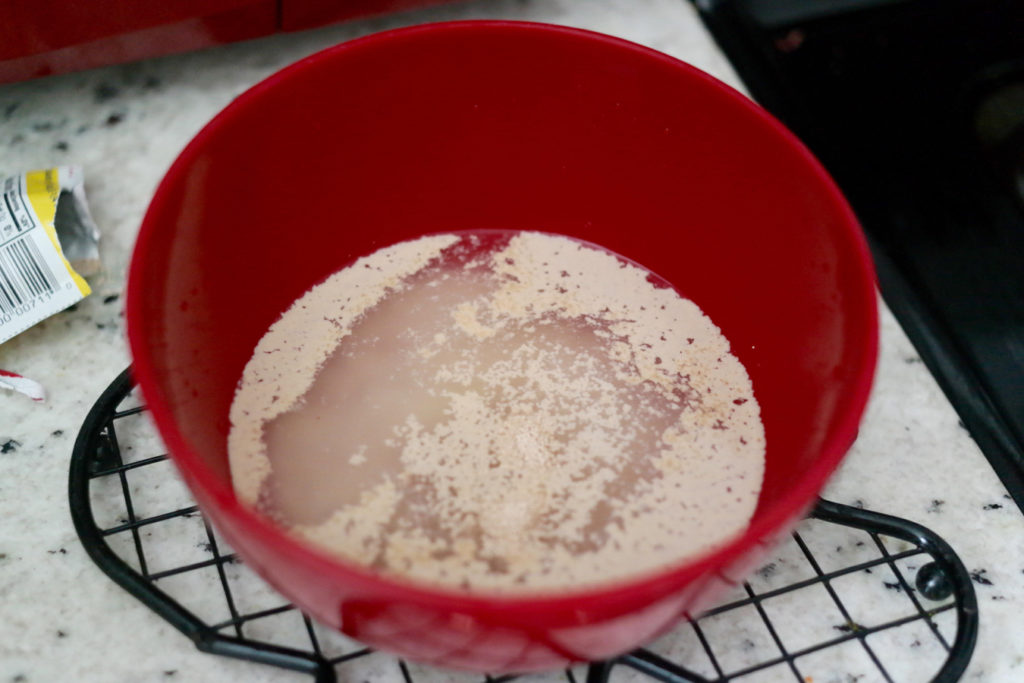 … until the whole mixture puffed up, like this: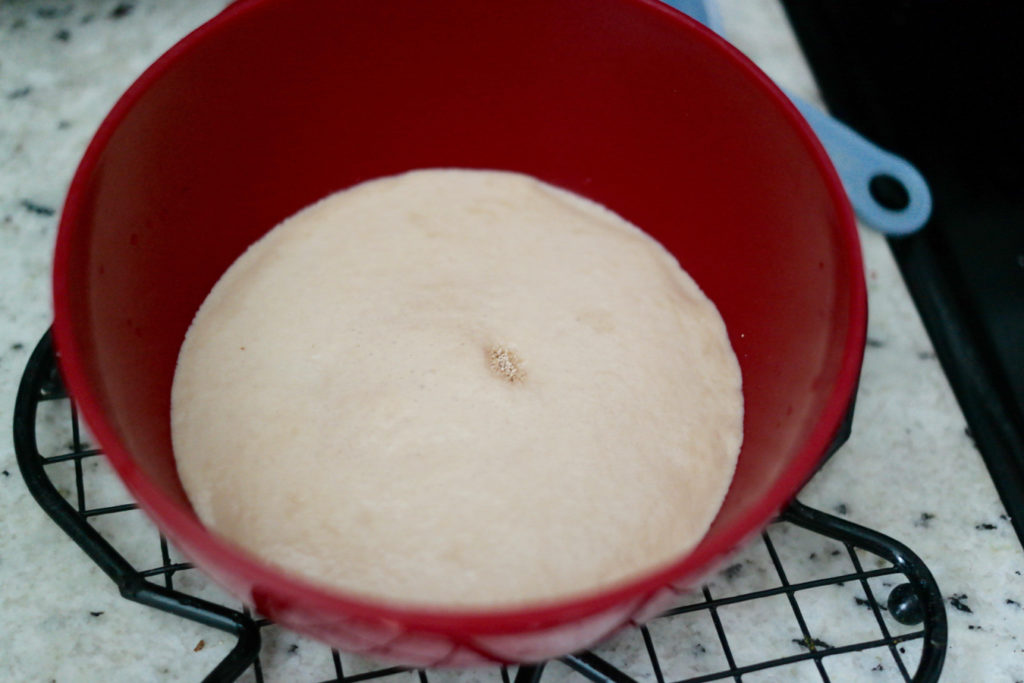 In a larger bowl, we whisked together 1 1/4 cups of all-purpose flour, 3/4 cup of whole wheat flour, and a little bit of salt.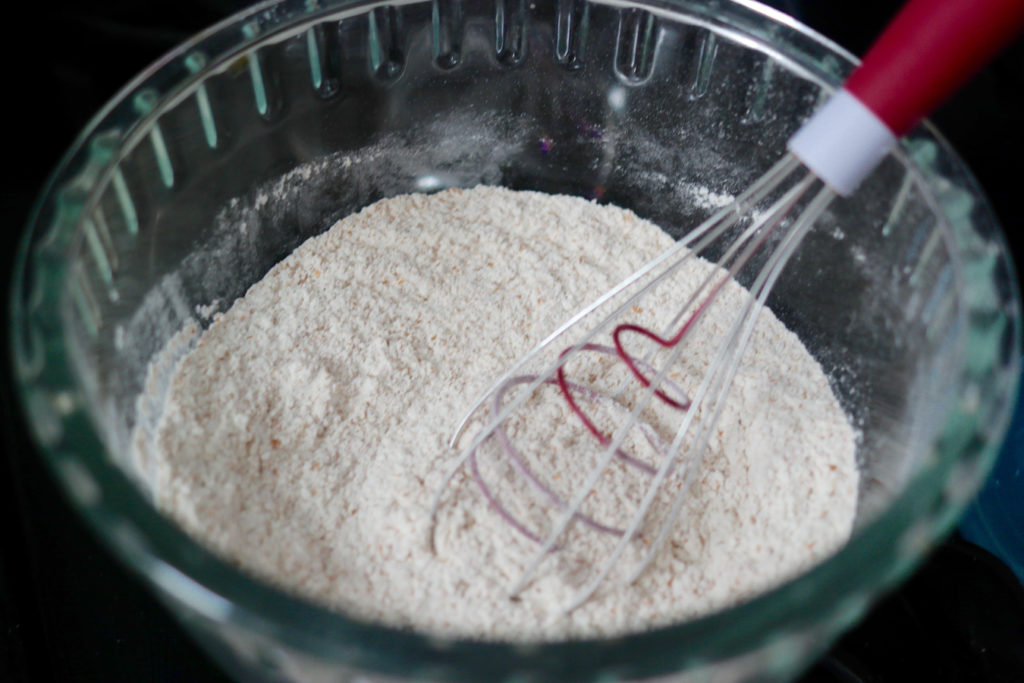 Then we poured in the yeast mixture …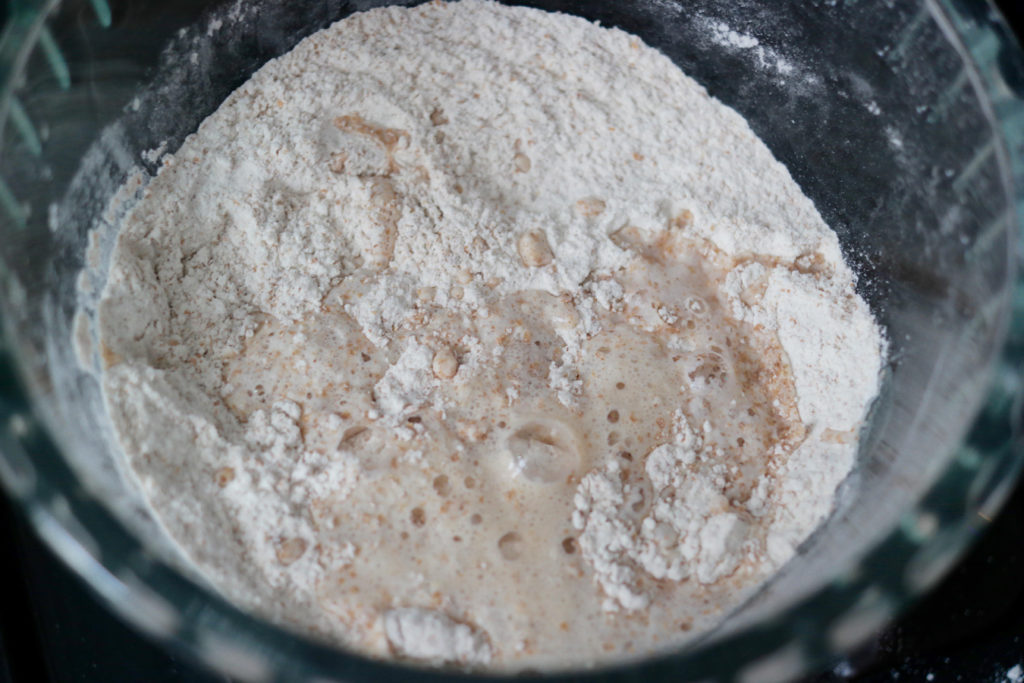 … and mixed everything together with a wooden spoon.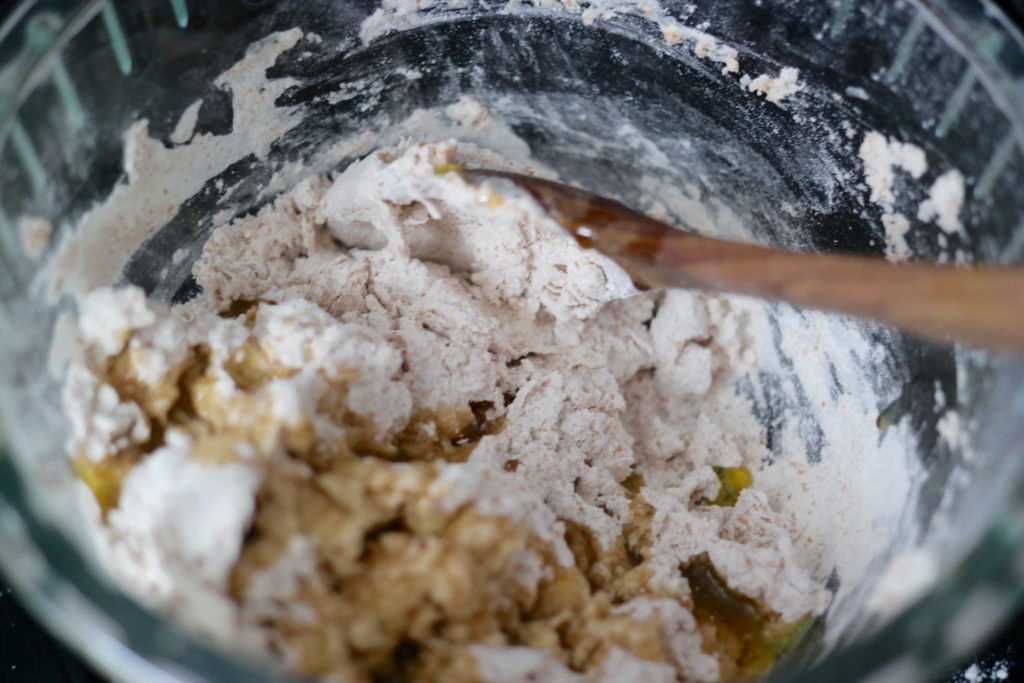 Once it was all mixed together, we took our dough out of the bowl and kneaded it on a floured surface for a few minutes, then put it back into a clean, oiled bowl.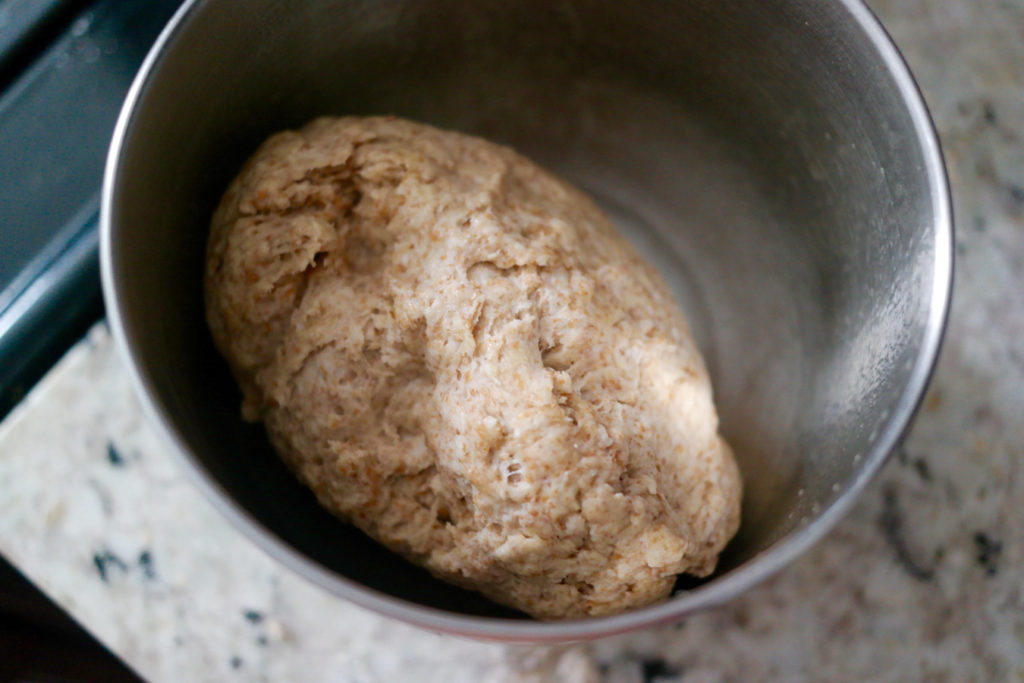 We covered our bowl and put it in a warm place in our kitchen for about an hour to let the dough rise.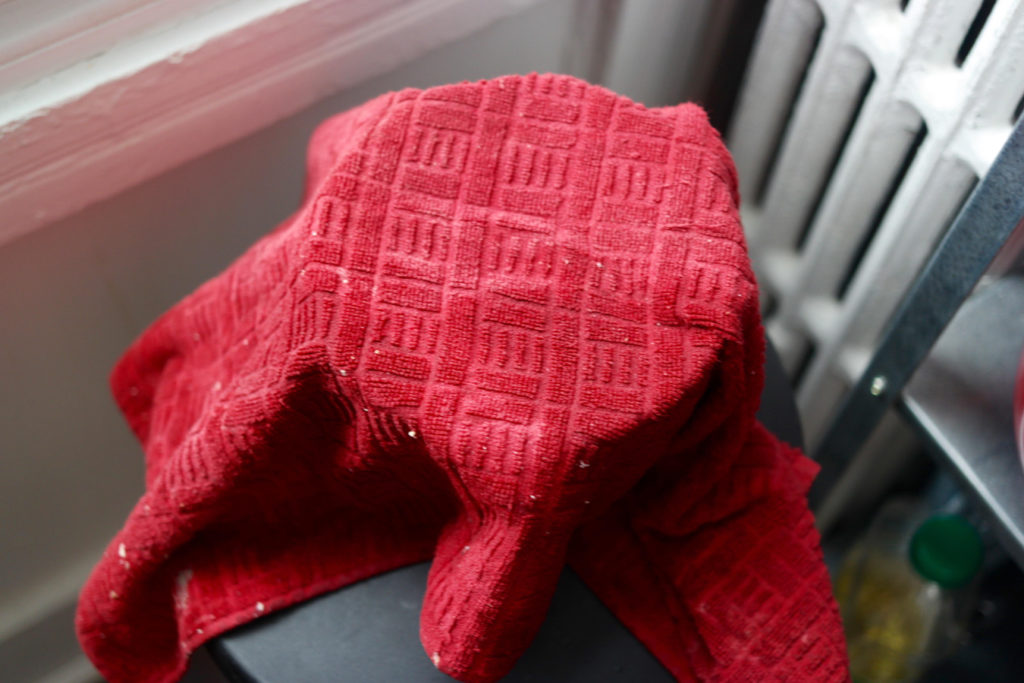 In the meantime, we peeled and diced our butternut squash, spread the pieces out on a baking sheet, drizzled them with olive oil, and seasoned them with some salt and pepper.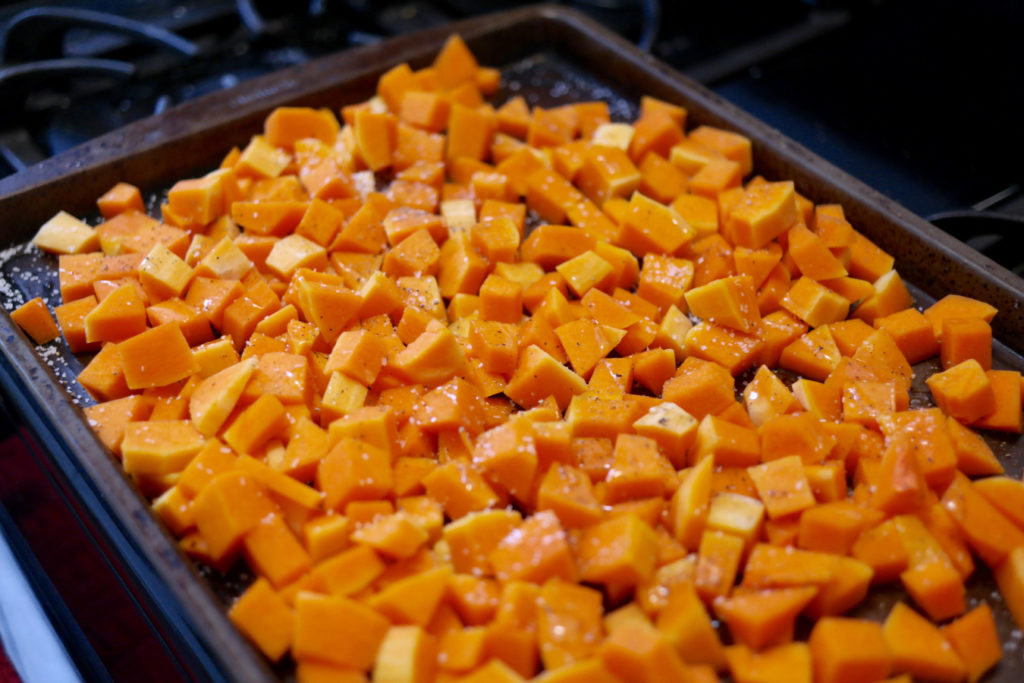 We also sliced up our leeks and chopped up all the mushrooms and placed them on another baking sheet, then mixed them with olive oil, salt, and pepper.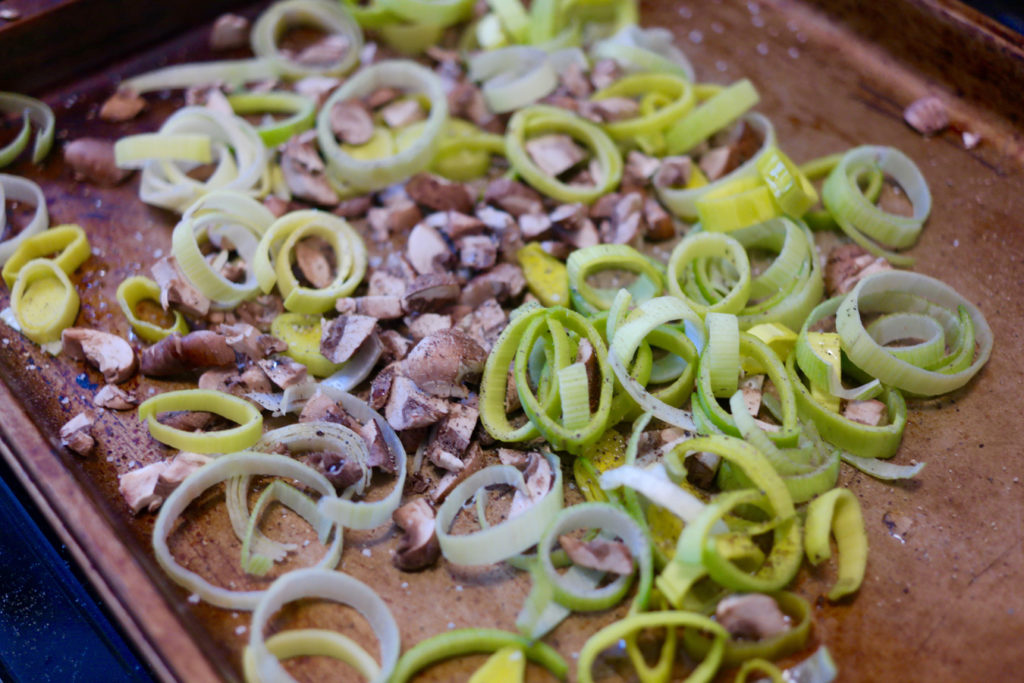 We baked the veggies in the oven at 450°F for around 15 minutes for the mushrooms and leeks and about 20 minutes for the squash.  Once they had cooked and then cooled off a little, we mixed everything together and sprinkled some thyme leaves on top.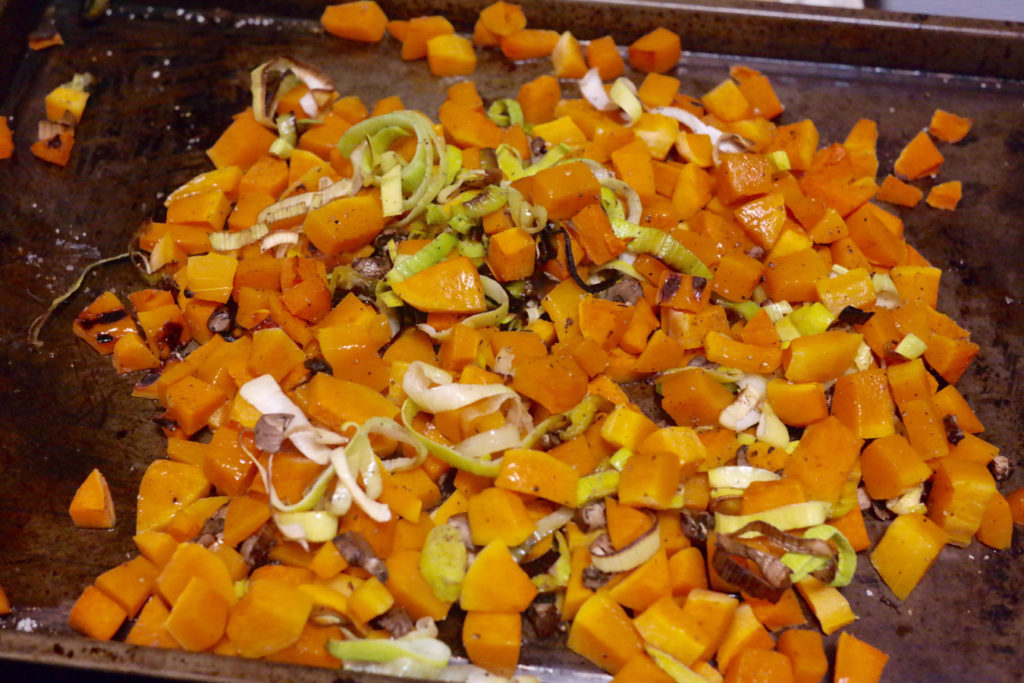 After an hour or so, our dough had risen nicely.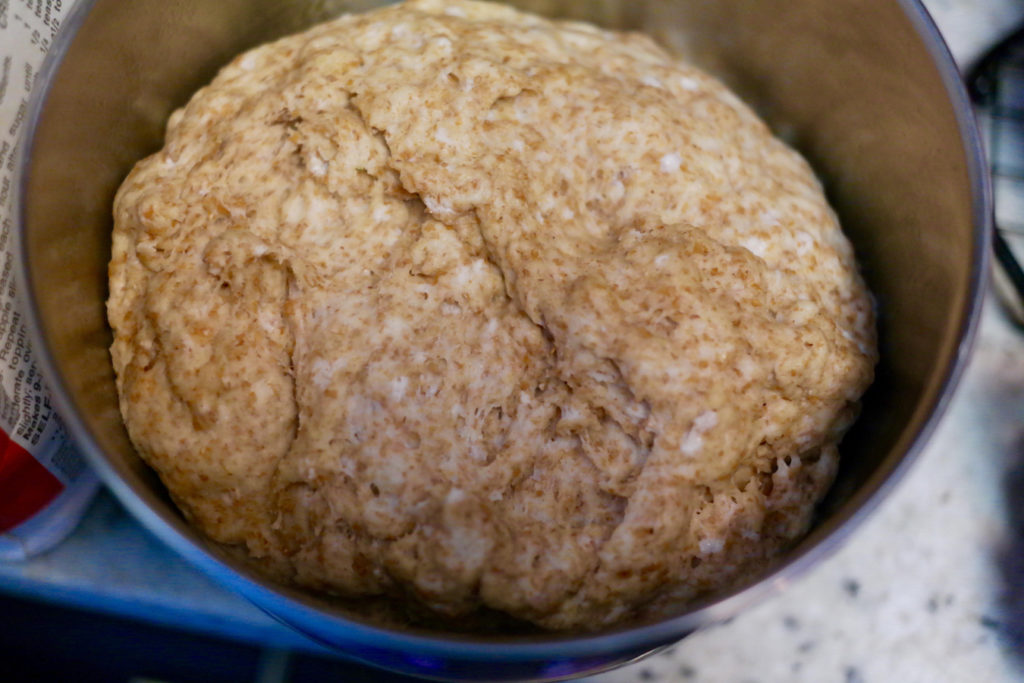 We rolled it out on a floured surface to roughly the size of a baking sheet.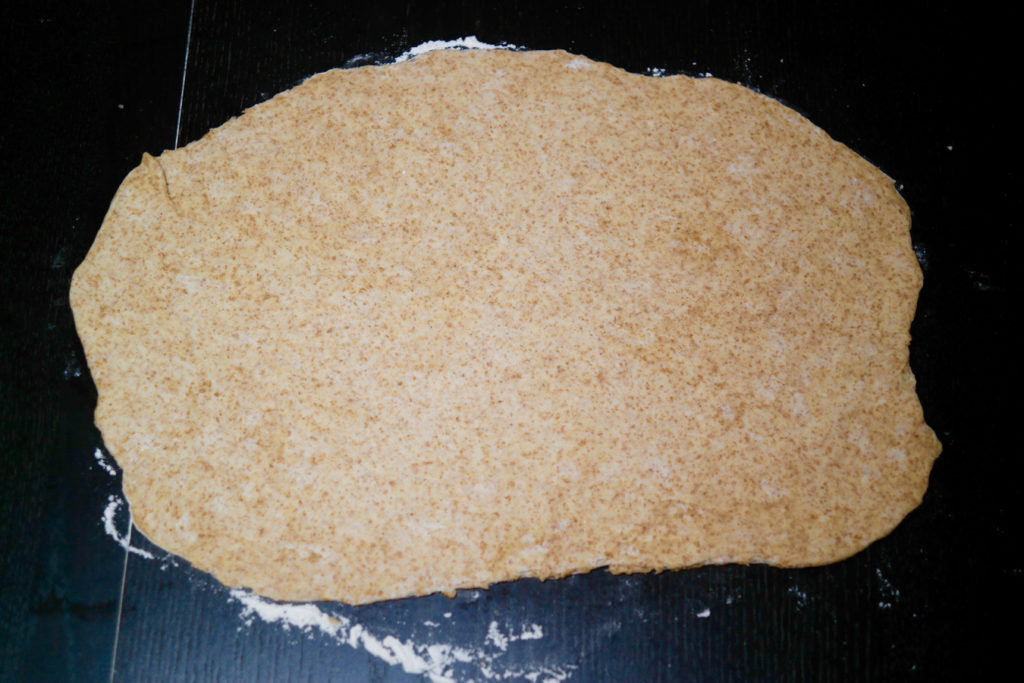 Then we carefully picked it up and placed it on a clean baking sheet …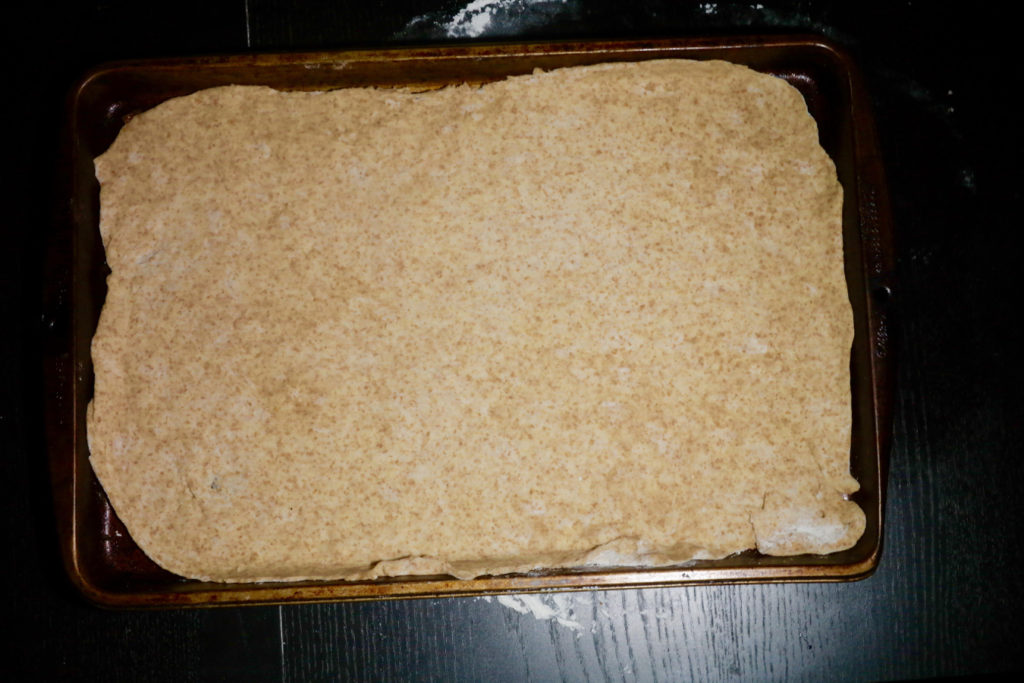 … and topped it with our vegetable mixture.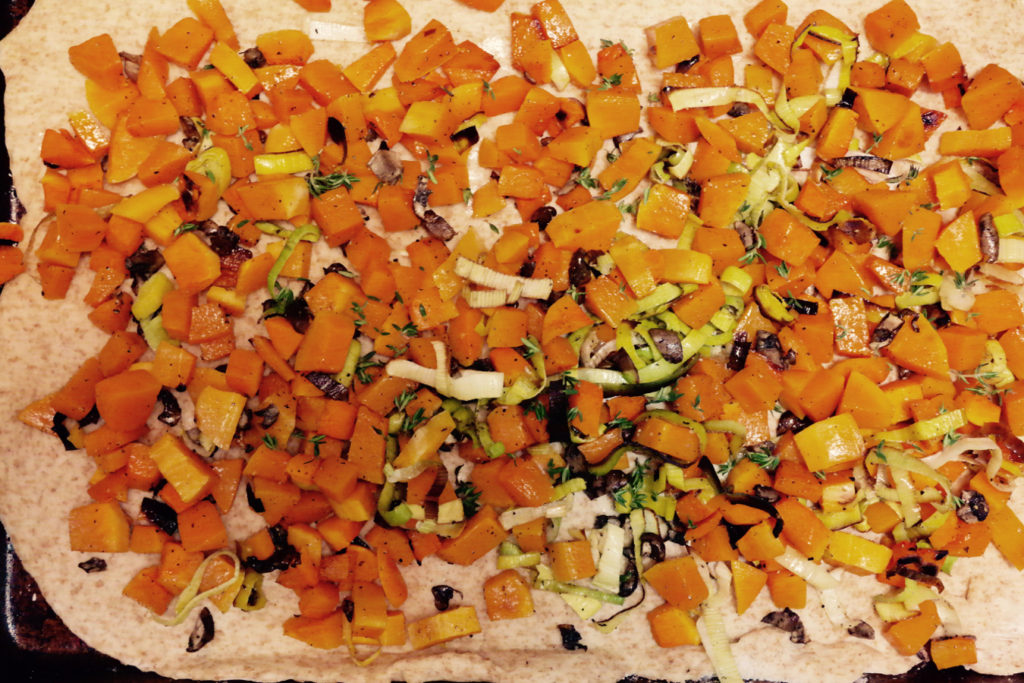 We grated about a cup of white cheddar cheese and sprinkled it on top.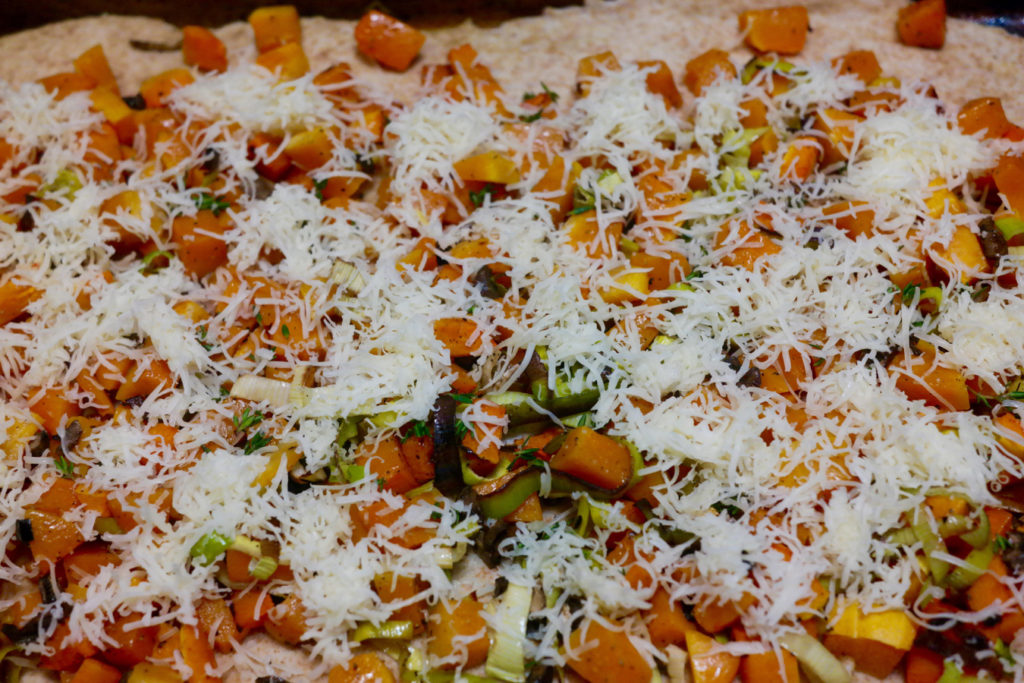 Then we baked our tart for about 15 minutes, until the cheese was melted and the edges began to brown.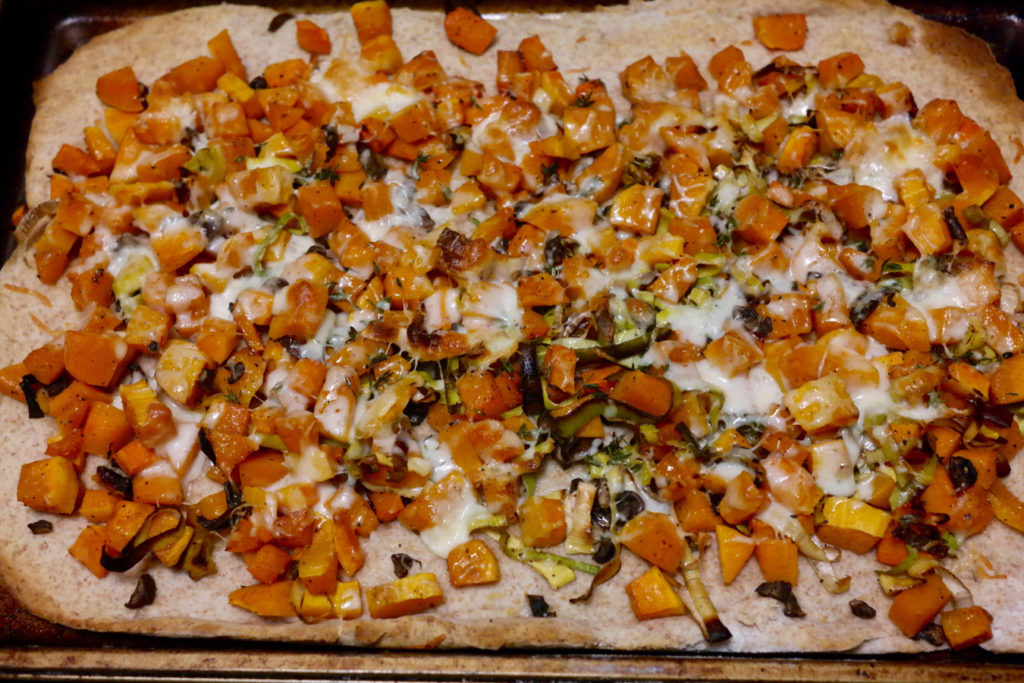 Once it was done, we sliced it up and sprinkled red peppers flakes on top to give it a little bit of spiciness.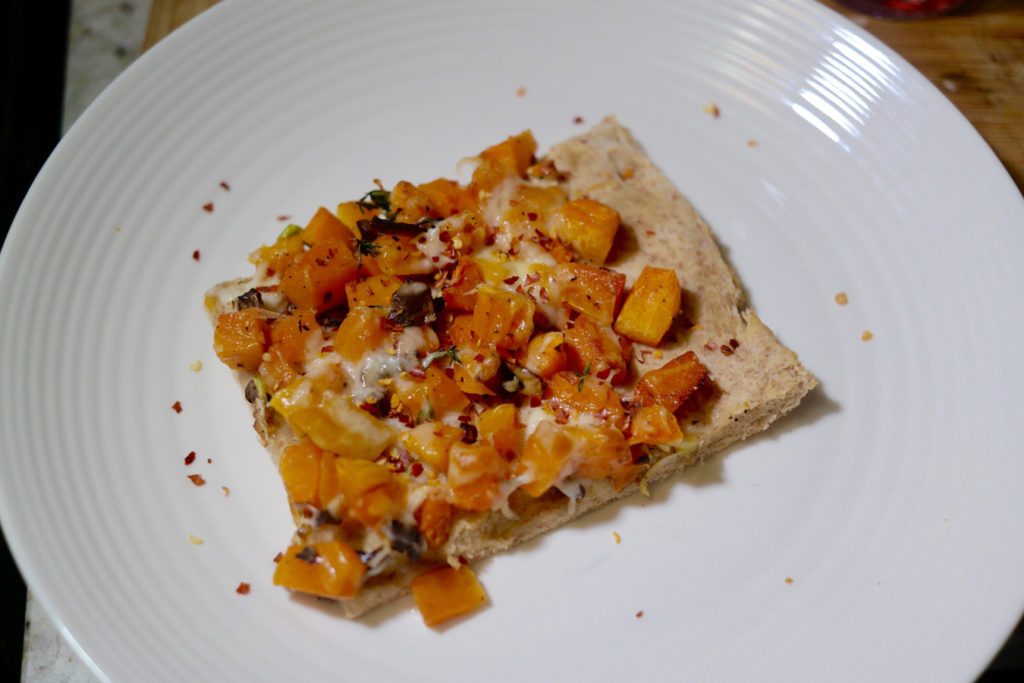 You can see that our tart was covered in veggies, which came out very tasty after we roasted them.  The cheese on top added some nice creaminess without overwhelming the vegetables, and the crust we made was a nice, crisp base.  This recipe does take some time, because you have to let the dough rise and the butternut squash can be tricky to peel and cut up, but in the end you get a healthy, tasty meal.