Once again we're here to show you some of the amazing food that we've gotten to check out around New York, and this time we've got very diverse and interesting dishes to show you.  We are featuring some meat here, however, so proceed with caution.
Recently a new cafe opened on the Lower East Side called Trapizzino, which is named after the food they sell.  Trapizzini are pieces of bread stuffed with different ingredients, and they were invented by a chef in Rome about a decade ago.  This is Trapizzino's first outpost in the U.S., so we decided to go check it out when it first opened.
We got the two vegetarian trappizzini that were on the menu that day –  the Misticanza alla Romana with greens, chili and garlic …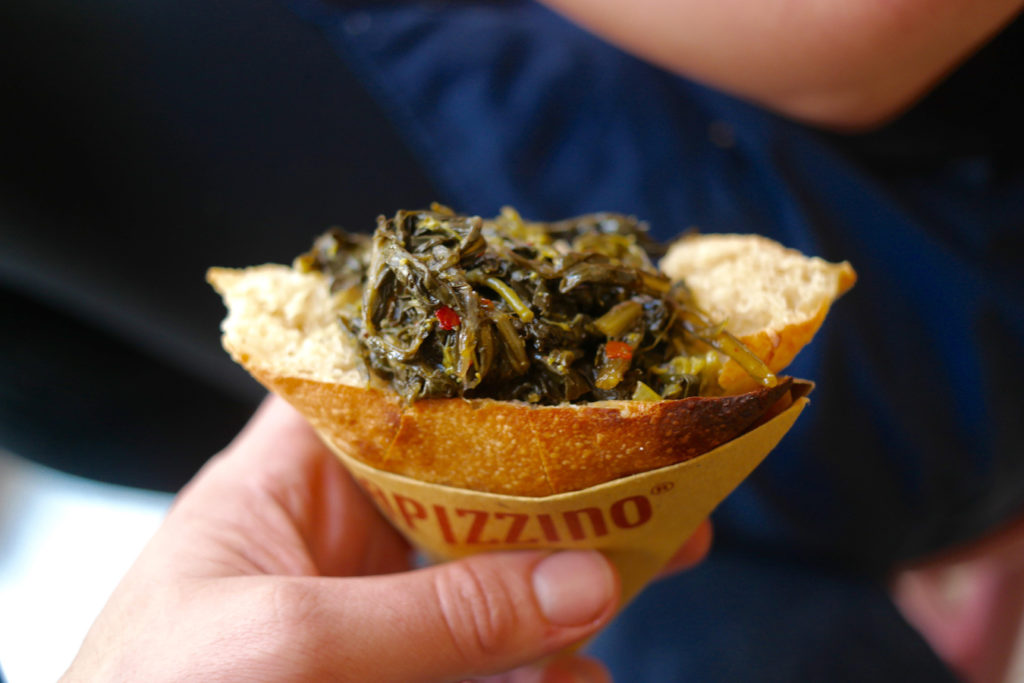 … and the Parmigiana di Melanzane, which was like an eggplant parmesan folded inside a piece of bread.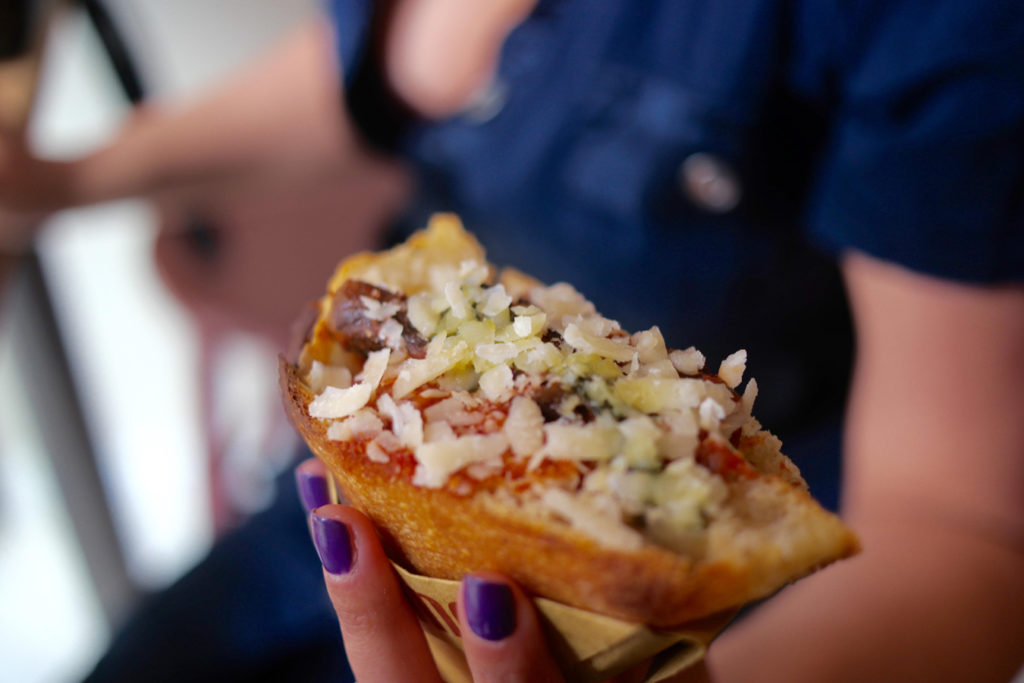 We also got some suppli (fried risotto balls) – one really cheesy Cacio e Pepe with pecorino romano inside …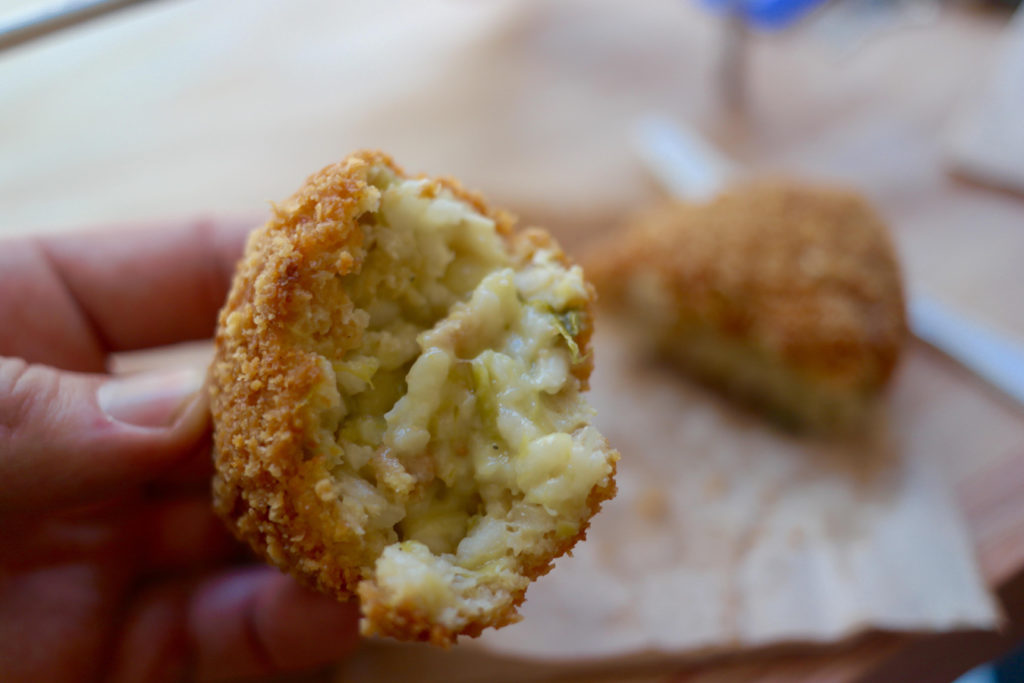 … and the other an Arrabbiata with spicy tomato sauce and mozzarella cheese.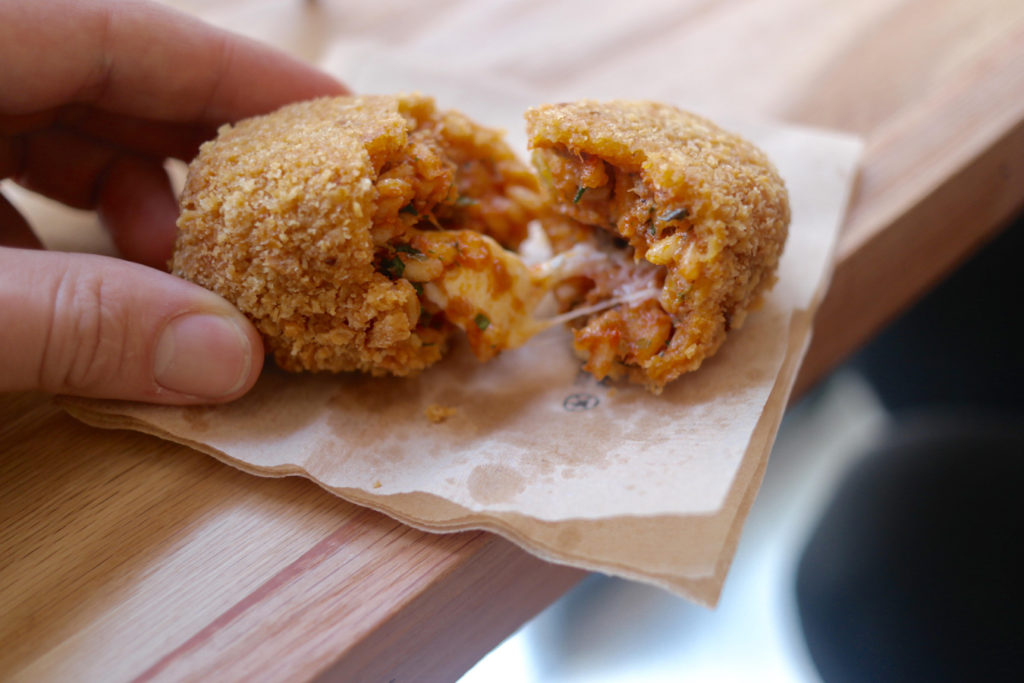 We also headed across Manhattan to check out Up Thai, an enormously popular Thai restaurant over by the new Second Avenue subway.  We had to wait close to an hour to get a table on a Friday night, but it was worth it because the food was delicious (and sadly, we're still looking for good Thai food in Brooklyn).  We first got ourselves vegetarian spring rolls as an appetizer: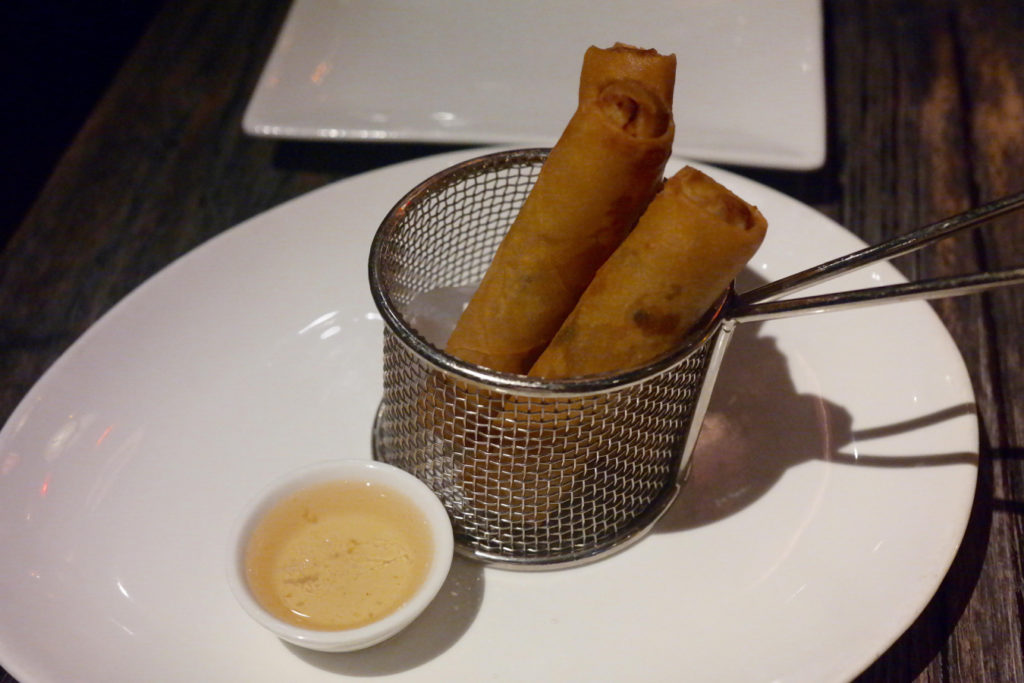 Miriam went classic Thai and got an order of pad thai with tofu.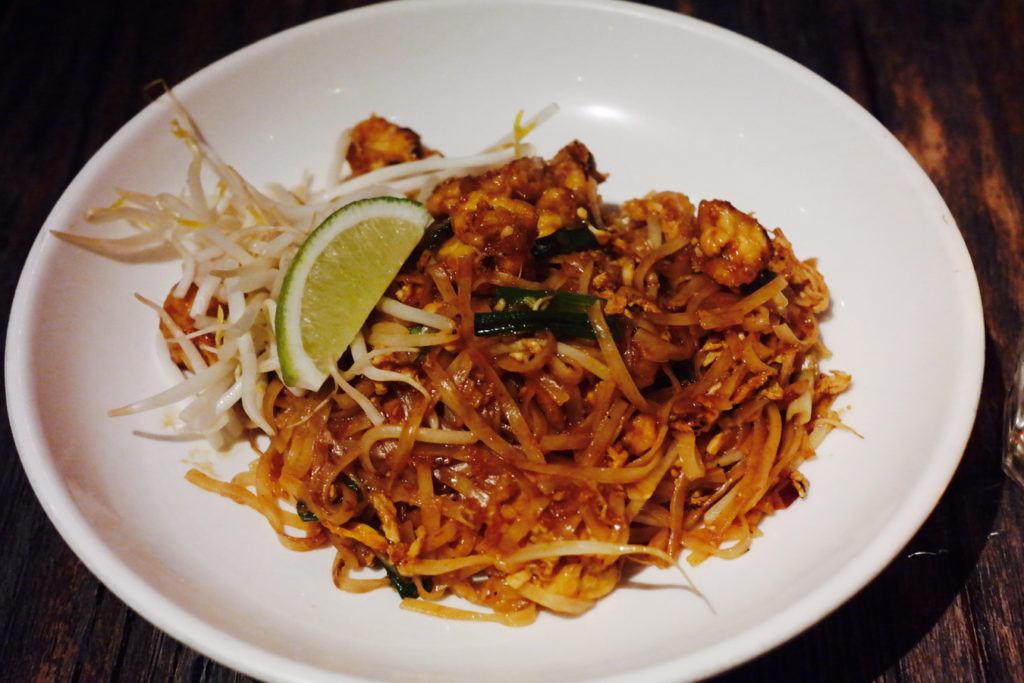 Cyril decided to try something new and had one of the chef's signature entrees:  the fried rice clay pot, which has scallops, shrimp, chicken, sausage and veggies all served over rice.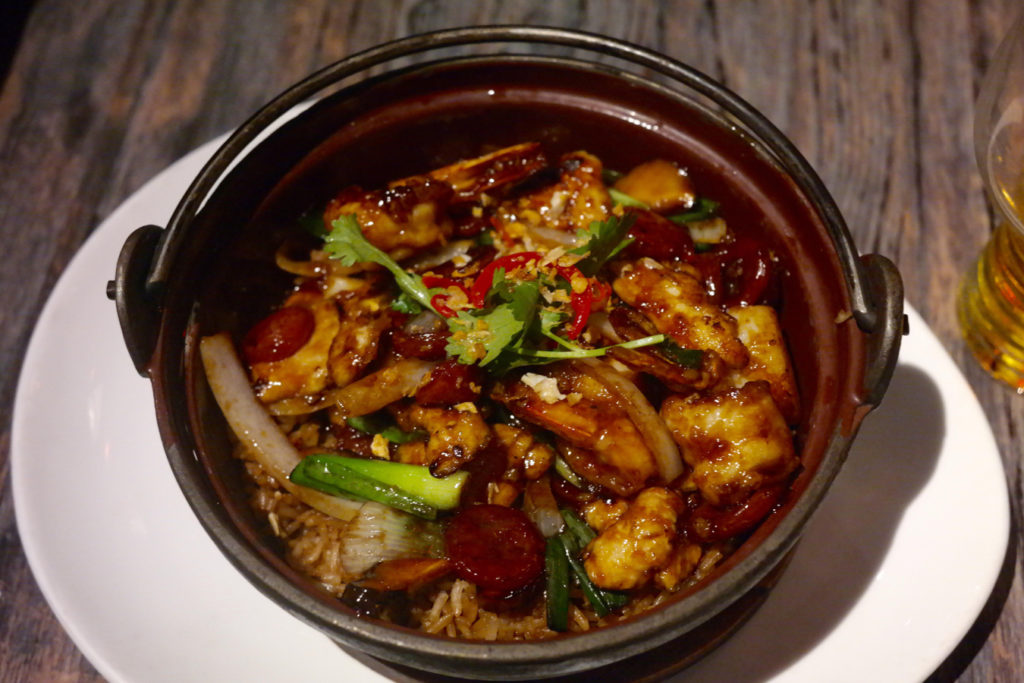 Finally, we also got to try the food at Mughlai, an Indian restaurant that has two locations in Manhattan.  When we visited, we were grateful that our waiter was enormously helpful in steering us towards interesting and tasty dishes we'd never had before.  Based on his recommendations, we decided to go with the Lasuni Gobi – fried cauliflower in a spicy tomato sauce – for an appetizer: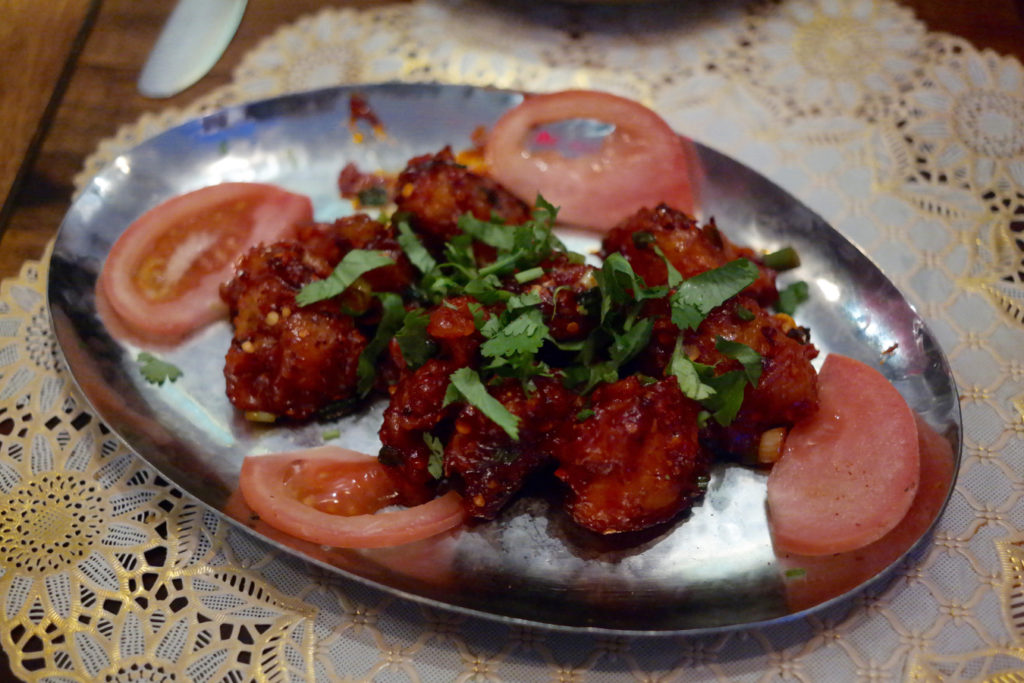 Cyril then got a goat curry for himself.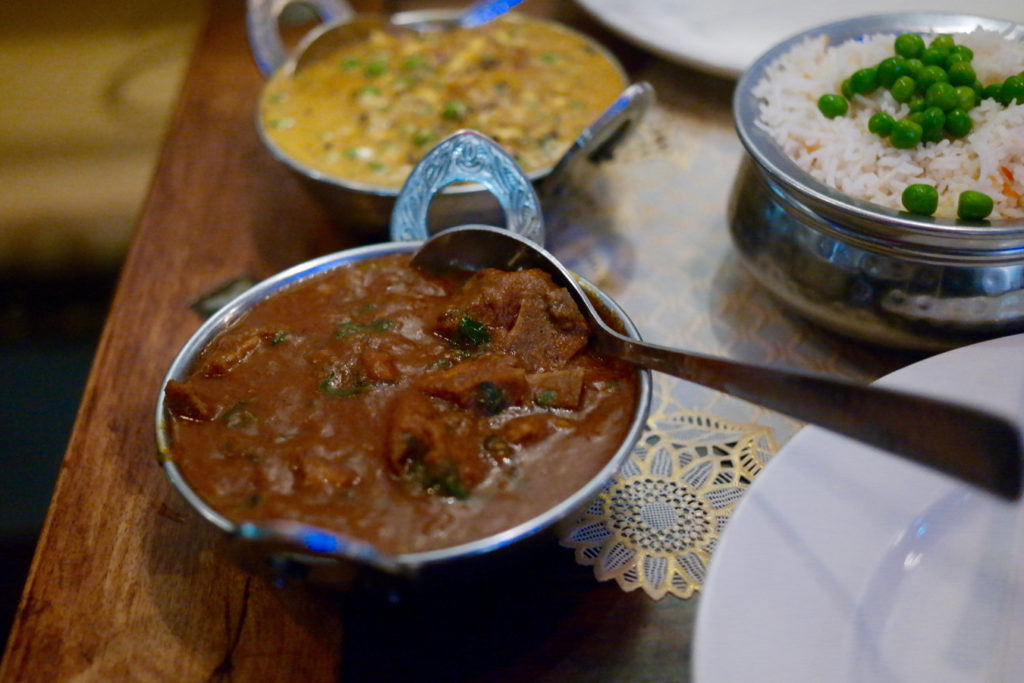 Miriam, meanwhile, was wavering a bit between several different vegetarian entrees (Mughlai, like many Indian restaurants, has plentiful meat-free options) and the waiter assured her that she'd like the Methi Malai Paneer.  And she did – it's cheese, onions and peas served in a creamy sauce made from fenugreek.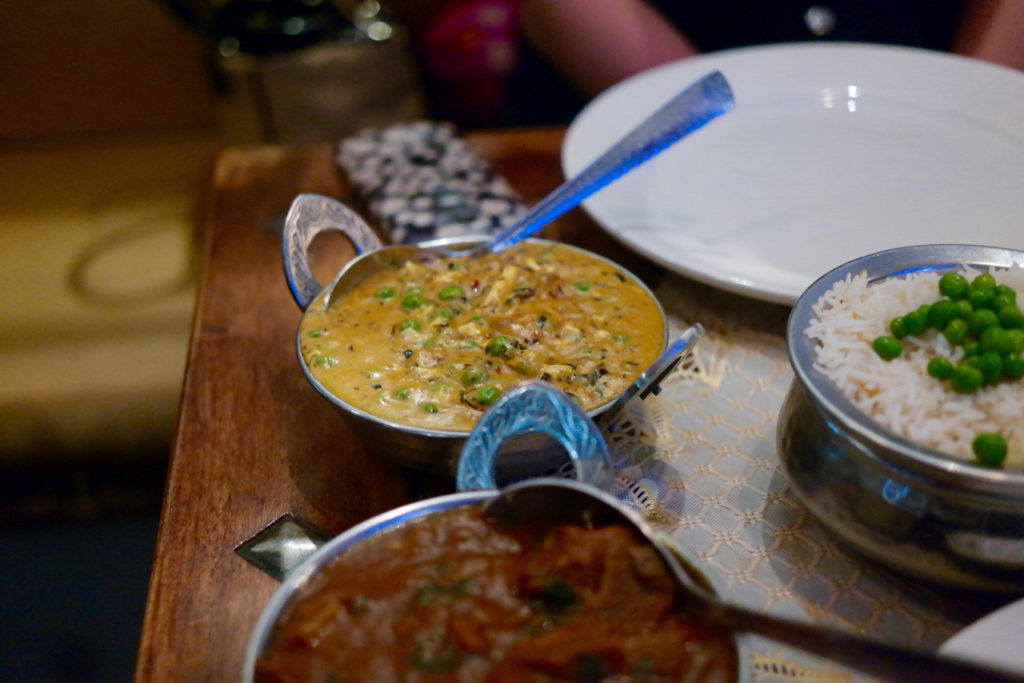 We enjoyed trekking across Manhattan to sample all of this food from vastly different regions of the world, and we'd recommend trying any one of these restaurants.  Check back later to see some of the other food we discover around New York!