Diners are one of the culinary staples of New Jersey – they're everywhere, and they're amazing places to get a sandwich, pasta, pancakes or all three simultaneously at any time of the day (or night).  One dish you'll see at nearly every diner is disco fries, which were supposedly invented at the Tick Tock Diner in Clifton, just a few miles from where Miriam grew up.
It seems like most people outside of the state have never heard of this dish before – when we participated in a Facebook discussion recently about regional foods from where we're from, most people's responses were "What the heck are disco fries?"  Hearing that they're fries smothered in gravy and cheese, though, most people decided that they sounded delicious.  They are, but they're almost never vegetarian because they're usually made with a meat-based gravy.  But we took inspiration from our favorite vegetarian gravy recipe, from Umami Girl, and made a meat-free version of disco fries.
Here's what we used:
A stick of butter
Flour
A package of steak fries (because steak fries are the best fries, but also because their size means they hold up well to toppings)
Mozzarella cheese
Plus two of our favorite vegetarian-friendly products:
Massel 7's Chicken Style Bouillon Cubes (more information on Massel products can be found here)
A package of To-Jo dried shiitake mushrooms (which we found at a Stop & Shop in Queens)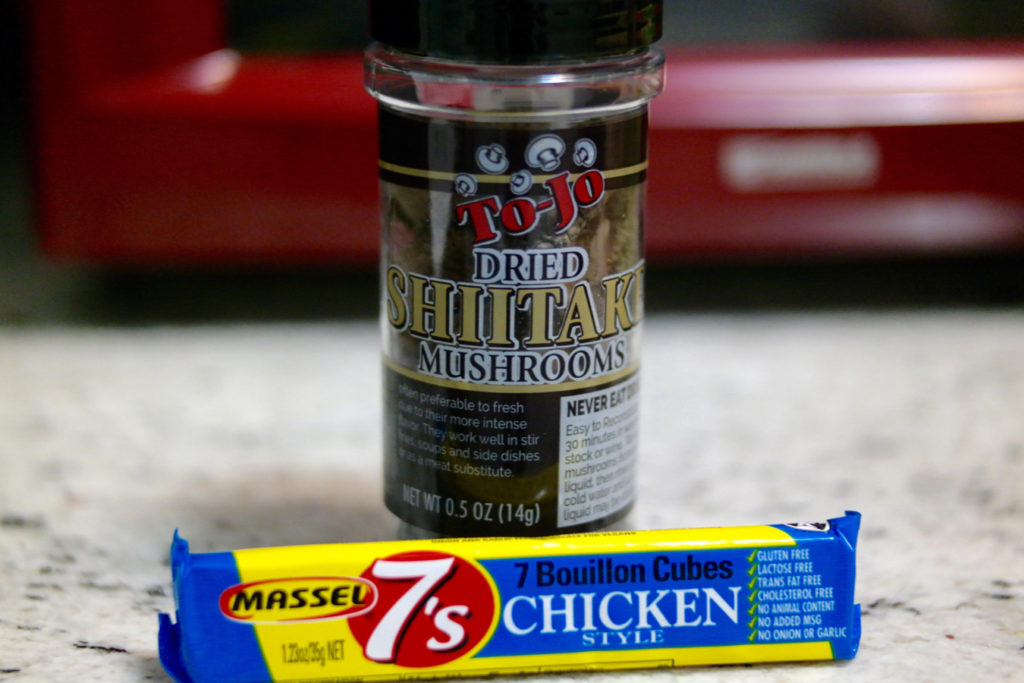 We first boiled 8 cups of water and used 8 bouillon cubes to make a broth.  Then we poured in all of the dried mushrooms and brought the mixture to a boil, then turned off the heat and let the mushrooms steep in the broth for about half an hour.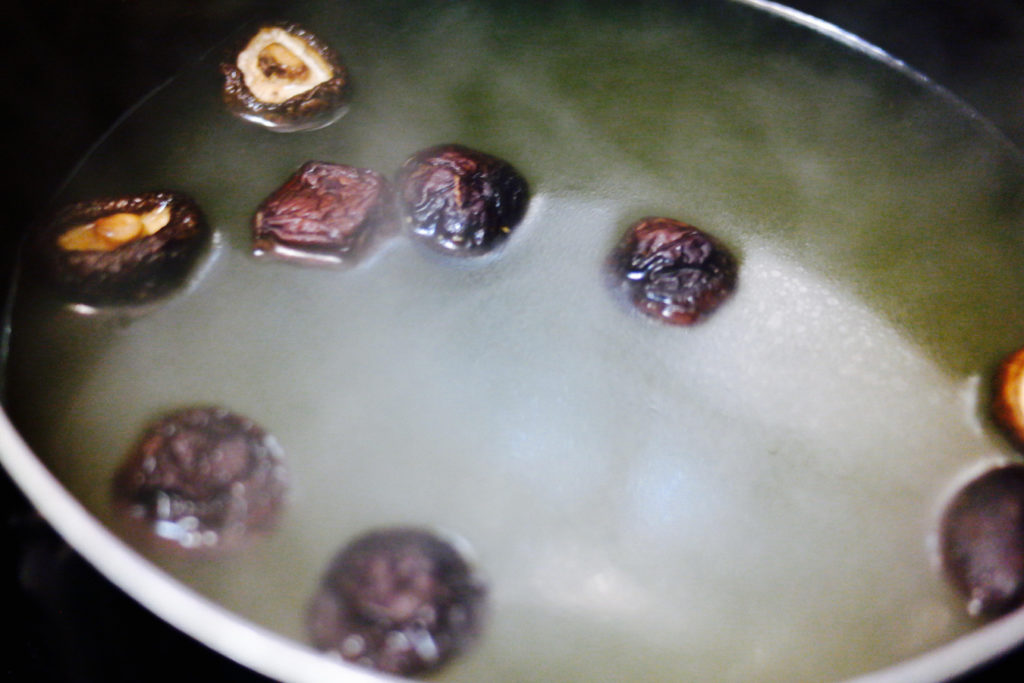 In another pot, we melted our butter …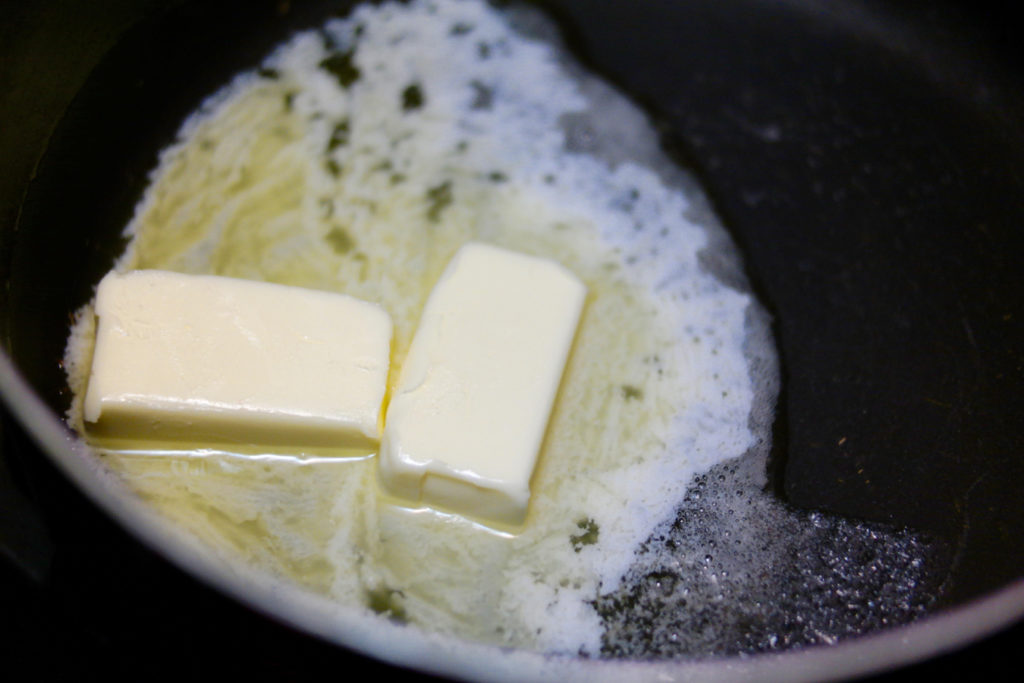 … and whisked in 1/2 cup of flour.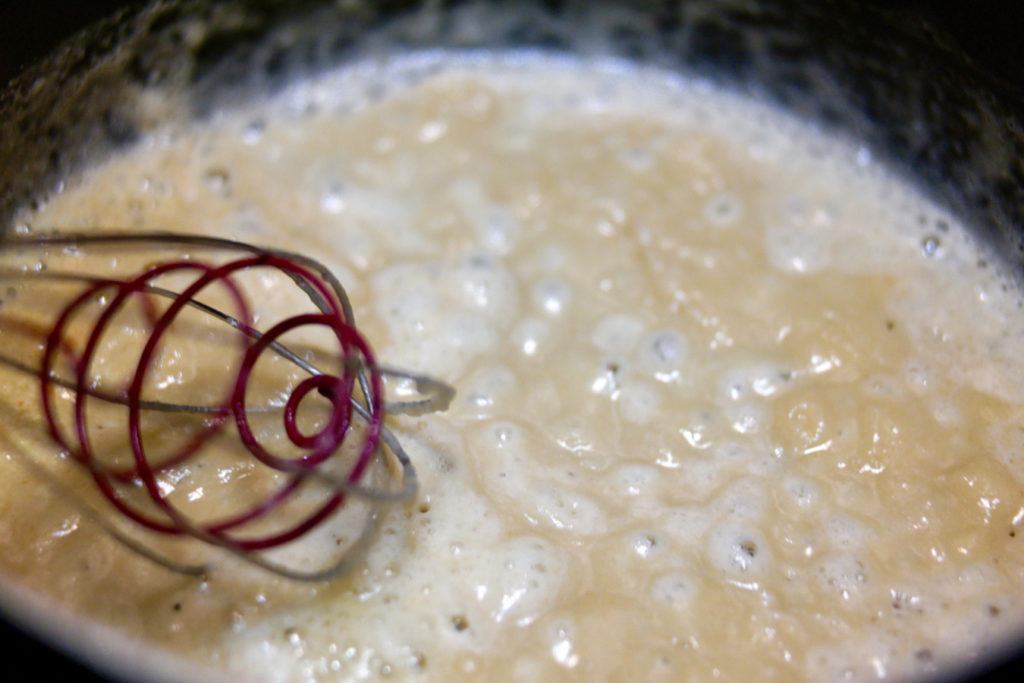 Then we whisked in the broth and mushrooms and let everything boil again, then turned the heat down to let our mixture simmer for 30-40 minutes.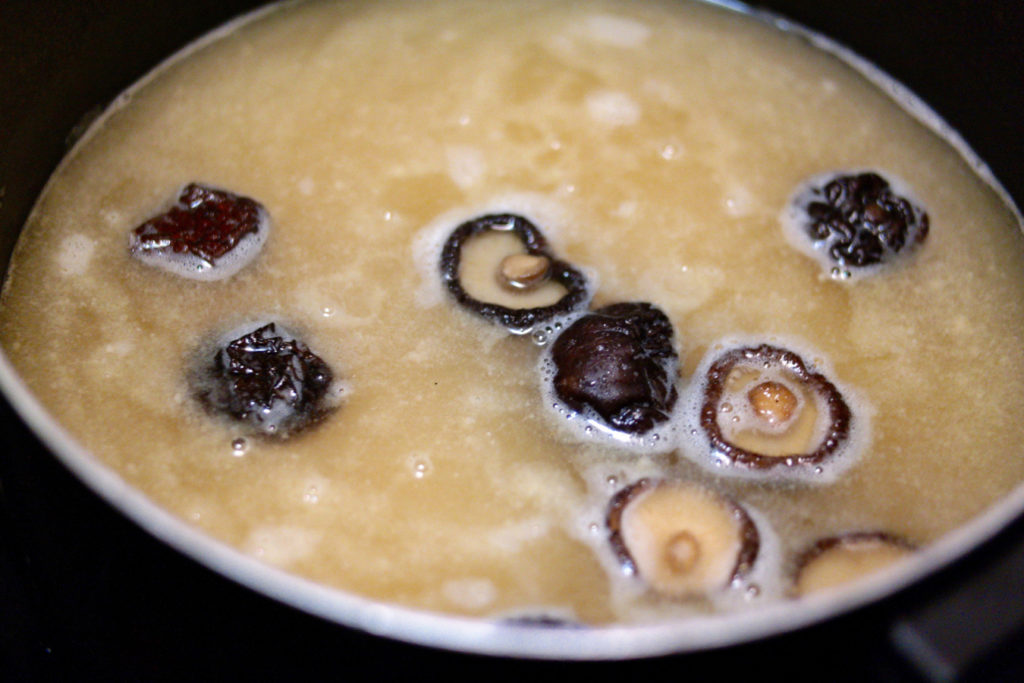 Meanwhile, we cooked our fries in the oven on a baking sheet according to the package directions.  Once they were done, we put them into a square casserole dish.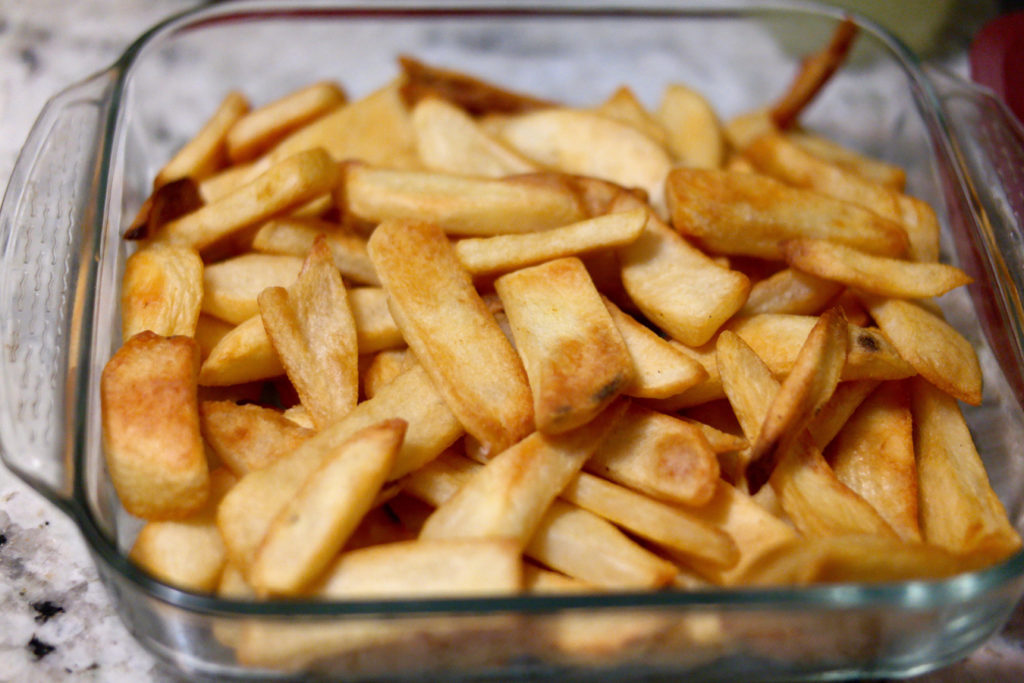 The gravy should start to thicken and reduce while it's simmering, and once it's the right consistency you can take it off the stove.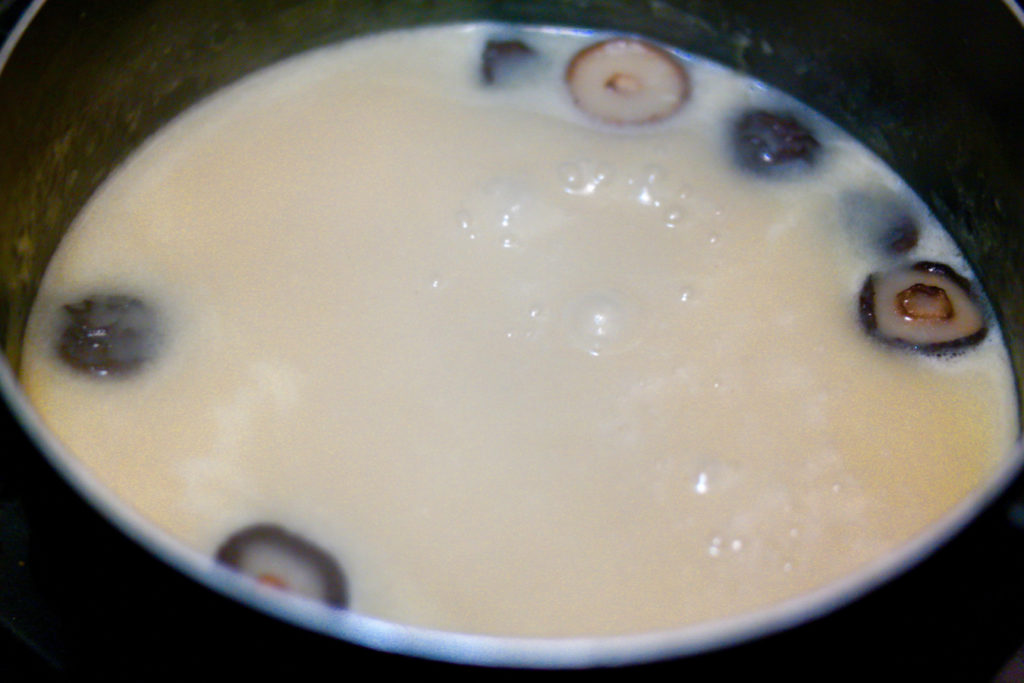 Then pour it over your fries.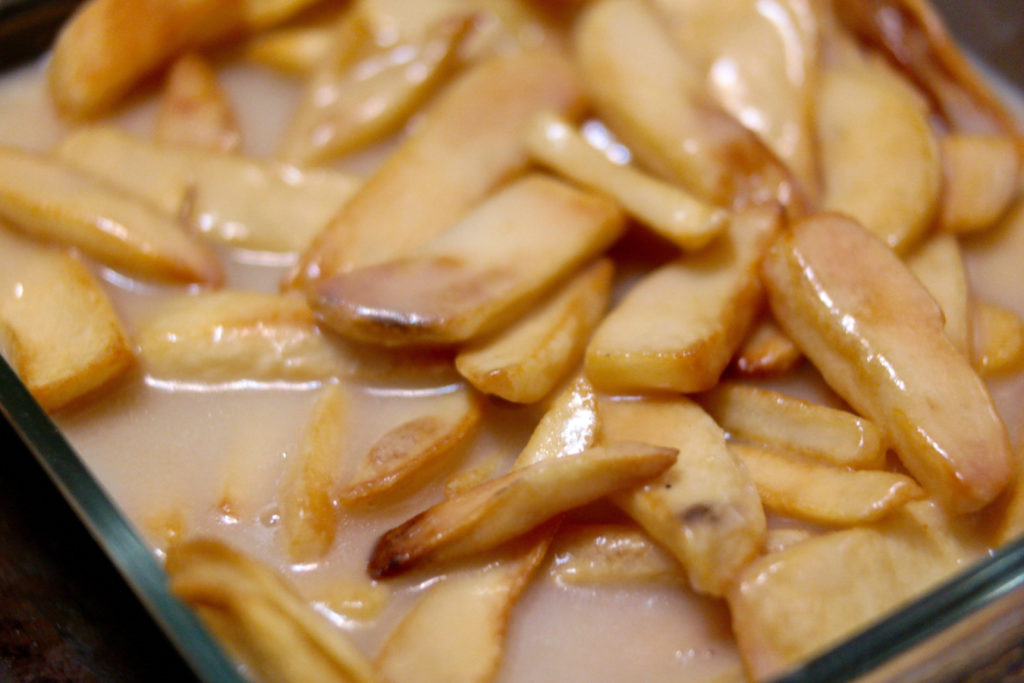 Cover everything with a generous layer of mozzarella cheese and bake your fries for 5-7 minutes at 350°F.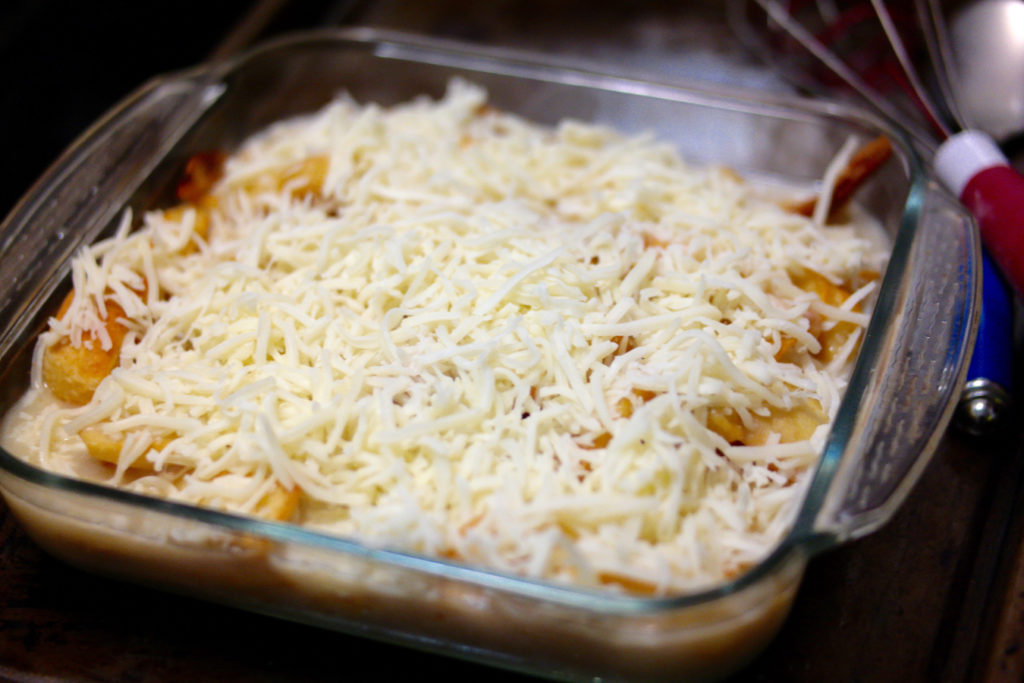 Your fries should look gooey and tasty by the time they're done: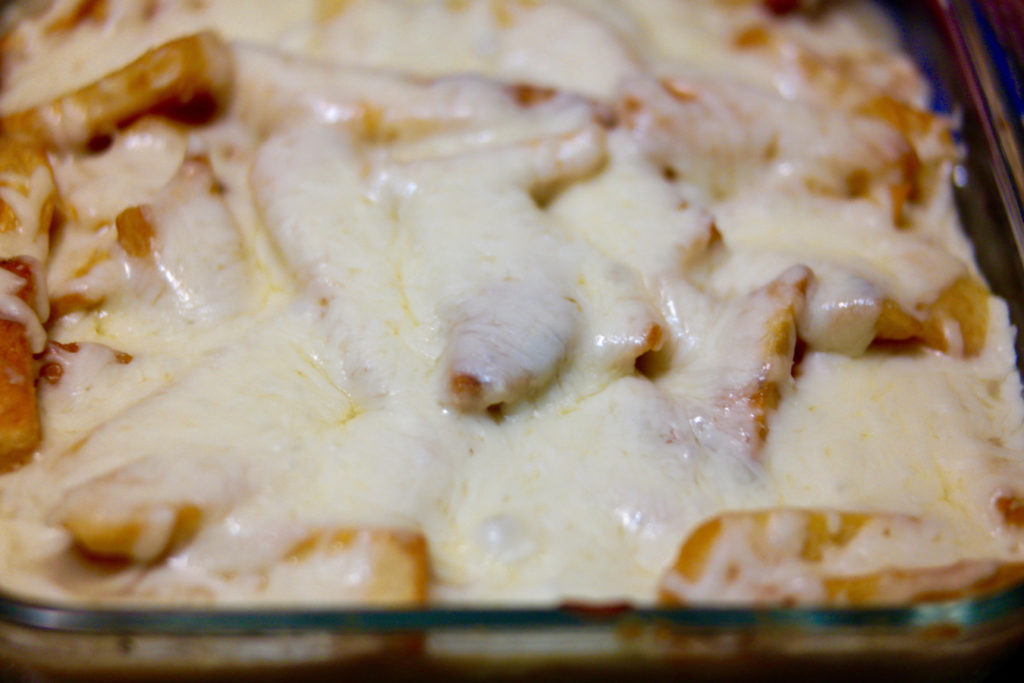 Then you can scoop them up and serve them – your own vegetarian version of disco fries, a.k.a. poutine's poor American cousin.
Tomorrow we'll show you some other tasty, meat-free versions of baked fries you can make at home when the mood for junk food strikes, so stay tuned!