We recently got the chance to visit Washington DC because Miriam scored passes to the new National Museum of African American History and Culture.  We decided to make a weekend of it and Cyril did a lot of research on local food, so we ended up walking all over the city checking out cool places to eat.  We'll show you where we decided to go and all the delicious food we had – but be warned, there's some meat dishes featured here.
The very first place we went was Ben's Chili Bowl, which is a DC institution that became famous when President Obama visited it right before his first inauguration.  If you couldn't guess, Ben's mainly cooks up chili, and thankfully they have a vegetarian version – this is it, with cheddar cheese and chopped onions on top: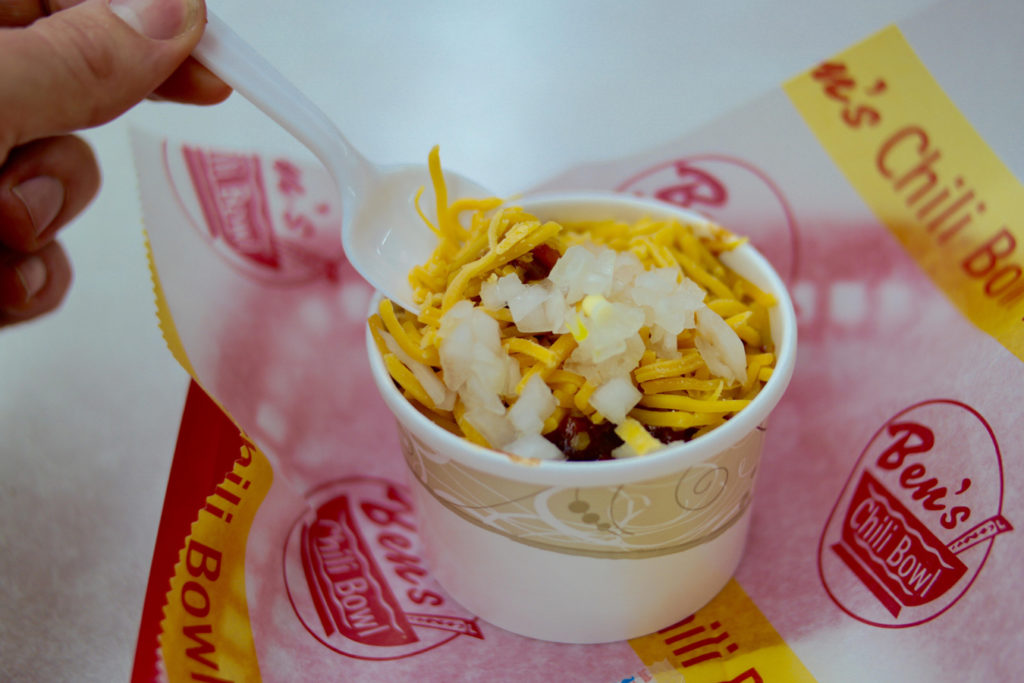 Cyril decided to go with a half-smoke:  a half-beef, half-pork sausage with chili and onions on top.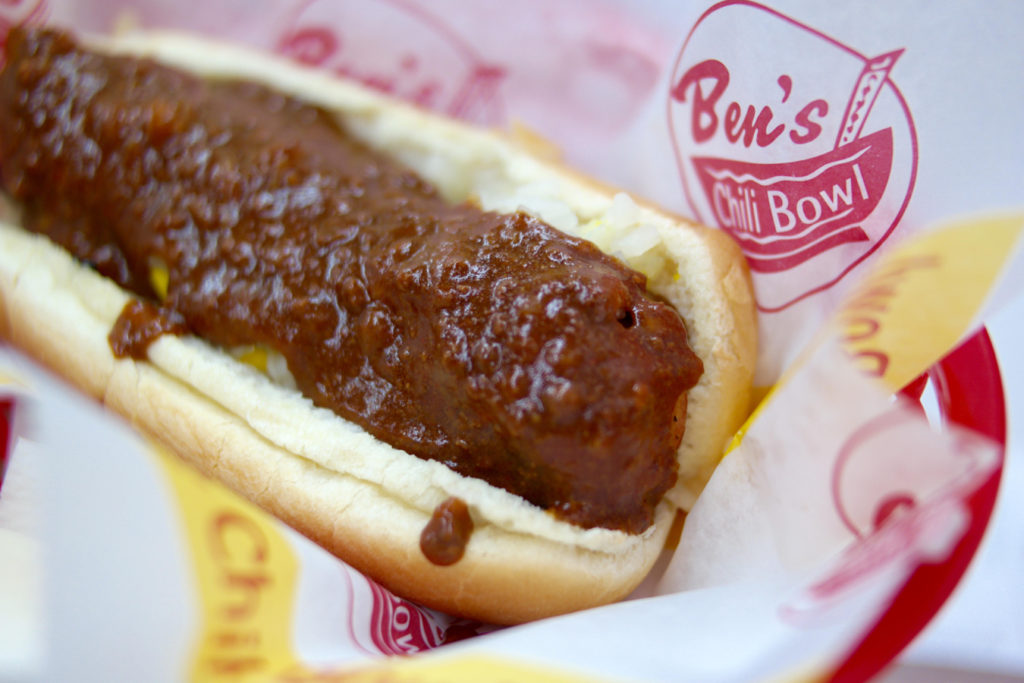 Ben's was just breakfast for us, though (yes, really).  For brunch, we went just a few blocks away to Ted's Bulletin, which was so popular that we had to wait over an hour for a table.  Lucky for us, Ted's has an amazing selection of brunch drinks, like the Old Bay Bloody Mary and cranberry mimosa we decided on: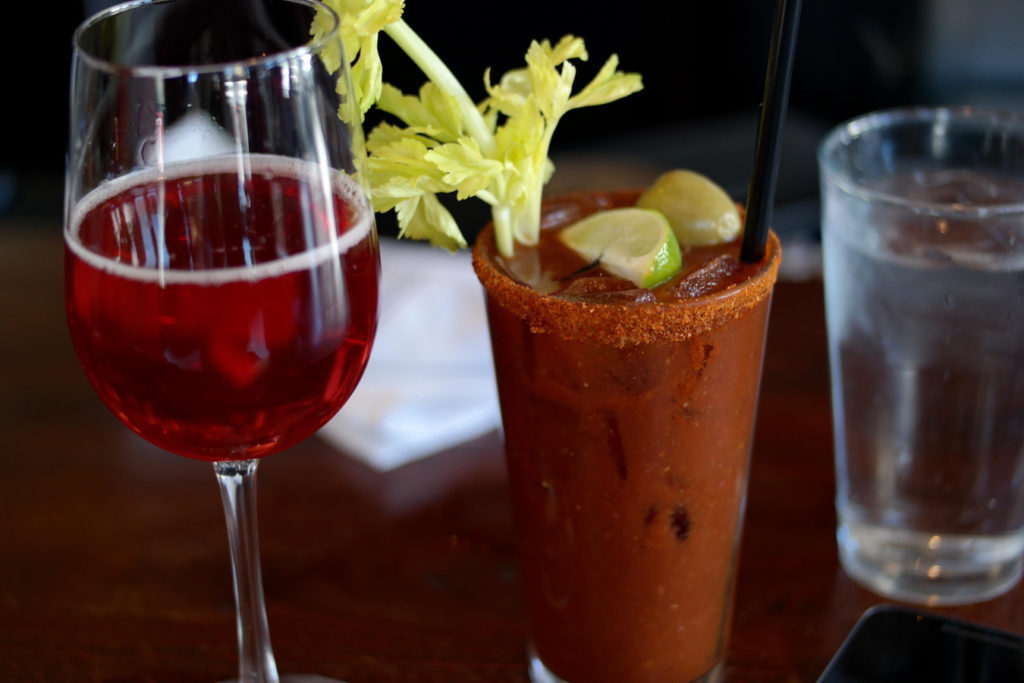 Miriam went for simple comfort food and had a grilled cheese sandwich with a side of tomato soup: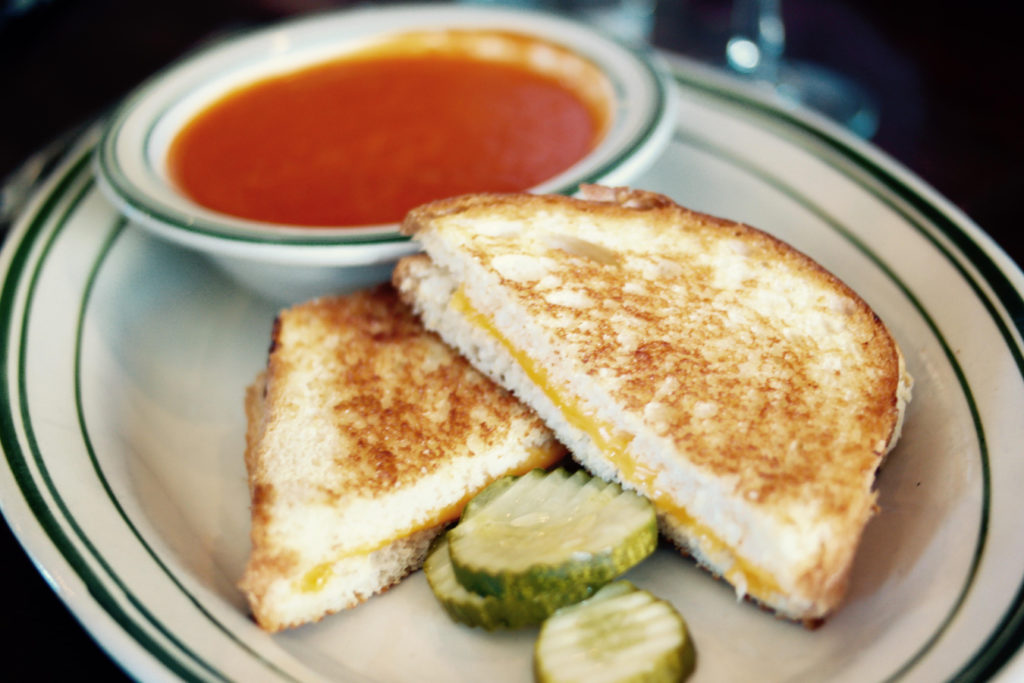 Cyril got himself the "Walk of Shame" breakfast burrito, which is stuffed with sausage, eggs, cheese and hashbrowns and then topped with a green chile sauce with more hashbrowns on the side.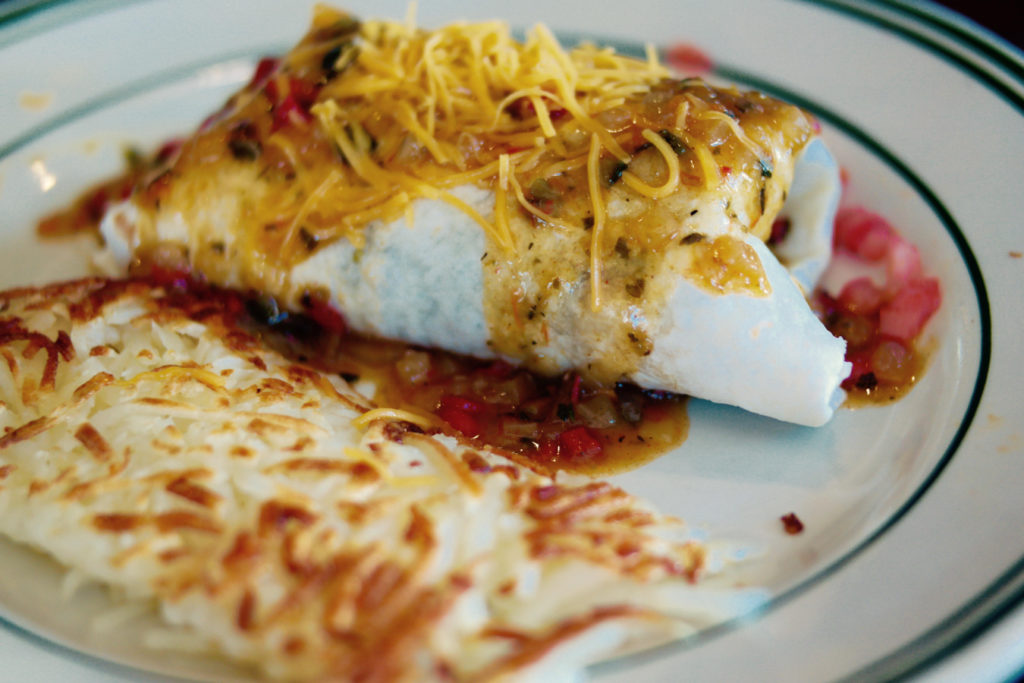 Ted's is also known for its tarts – which are basically Pop-Tarts made from scratch in their bakery – so we finished off our meal with their brown sugar and cinnamon version.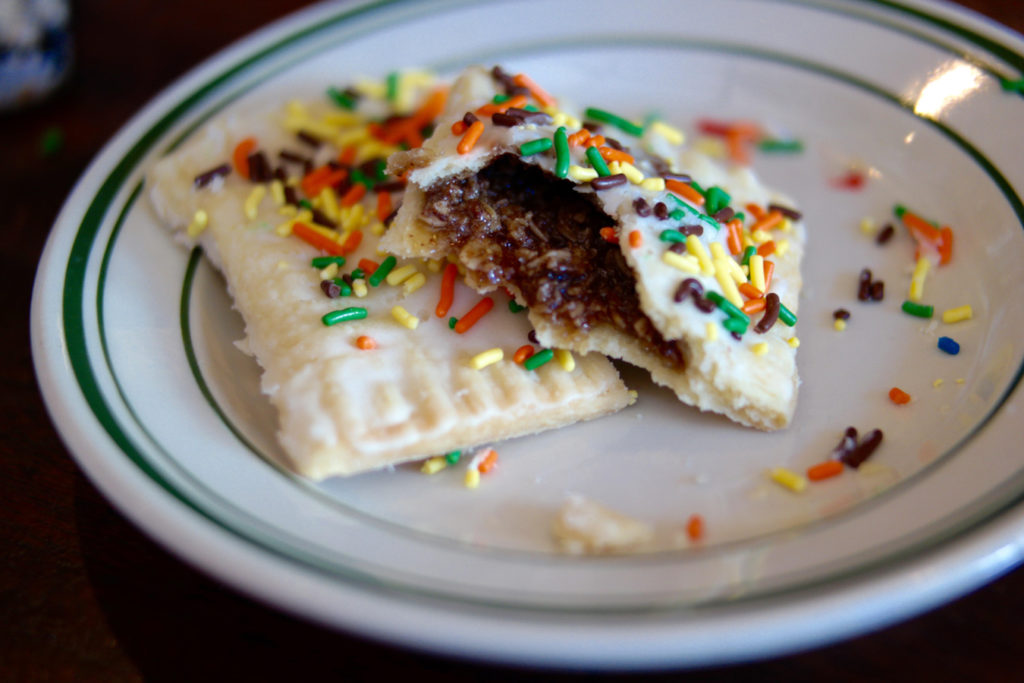 For dinner that evening, we decided to visit Founding Farmers, a farm-to-table co-op restaurant, and we started our meal off with the awesome Fraise Fling cocktail.  It's made with vodka, champagne, strawberries, and lychee fruit and looks like something Jay Gatsby might have served at one of his parties: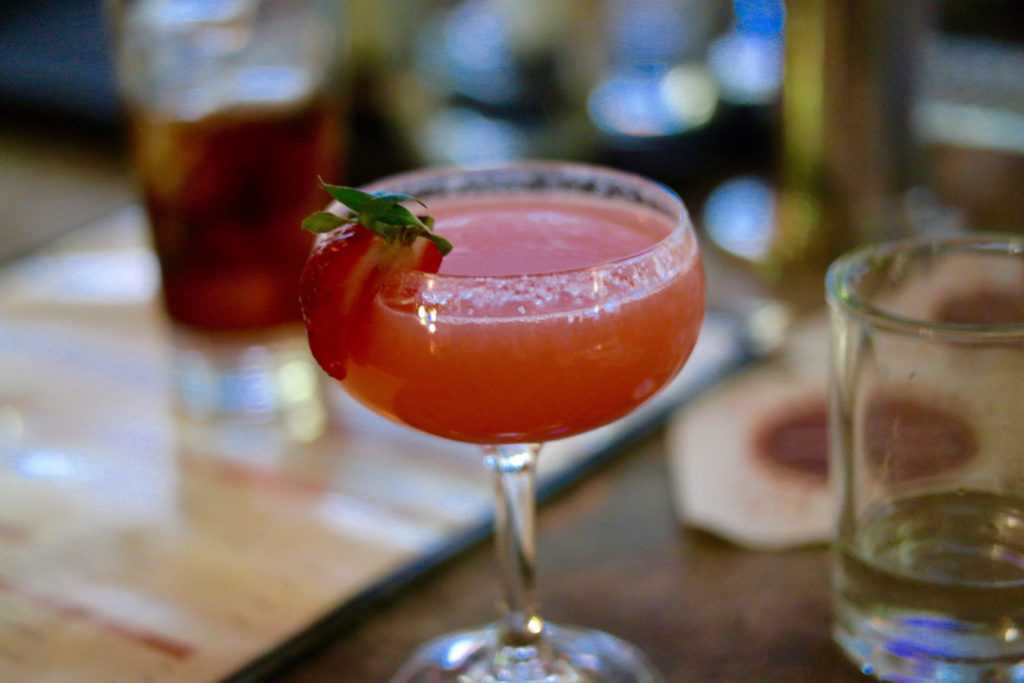 We heard that Founding Farmers' cornbread with honey butter was good, so we order some for ourselves – and it was!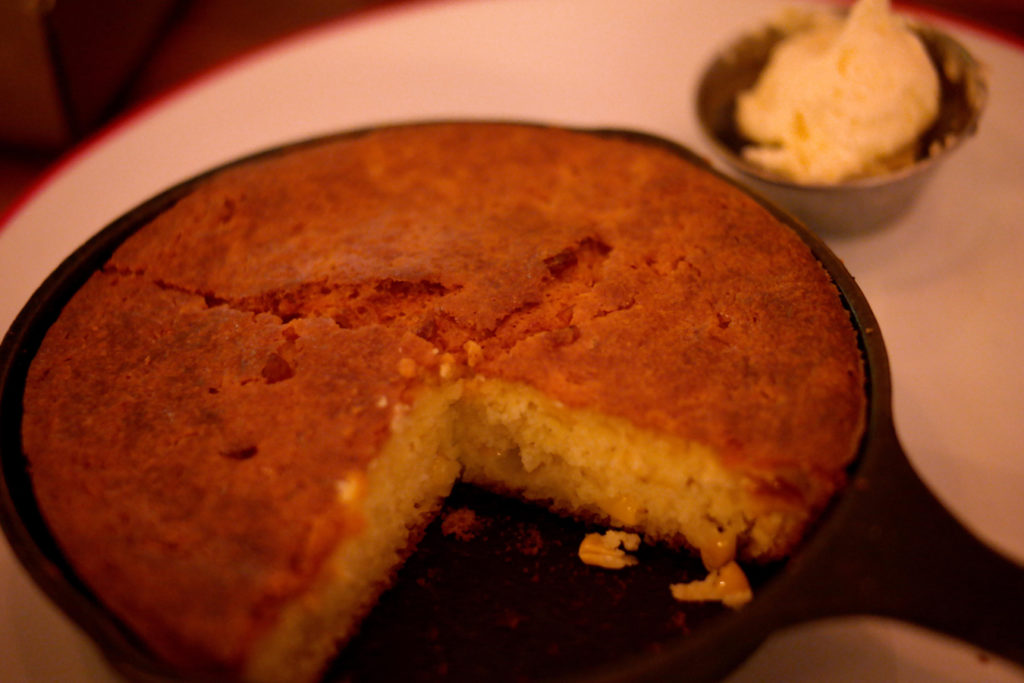 Miriam had her second sandwich of the day:  the vegetarian reuben, made with mushrooms, onions, and Swiss cheese, and a side of mac and cheese.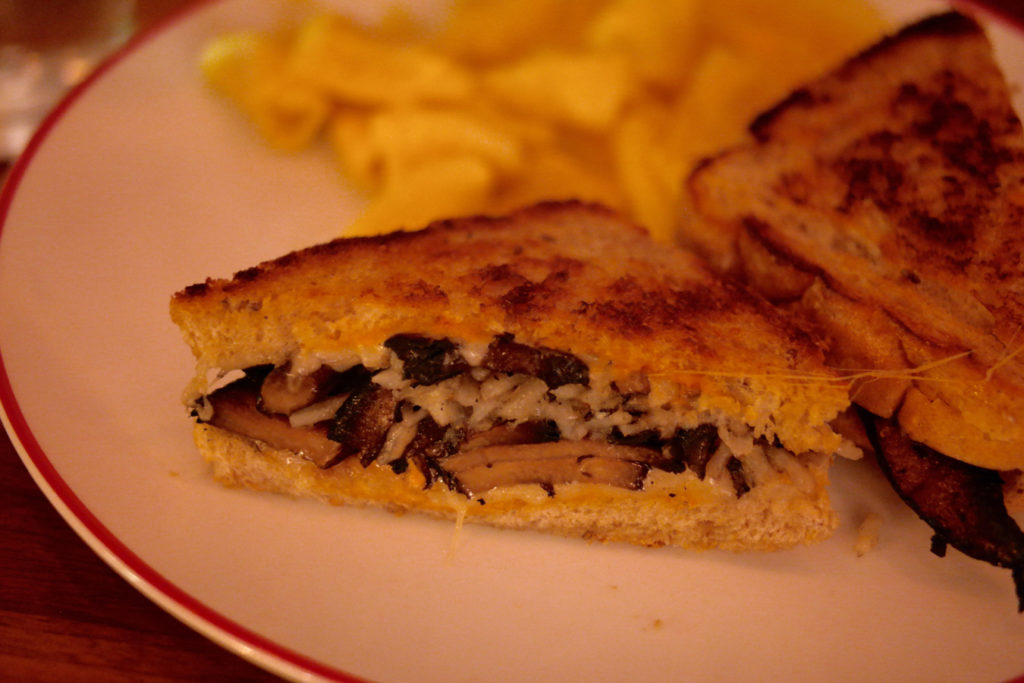 Cyril, meanwhile, had the steak and enchiladas: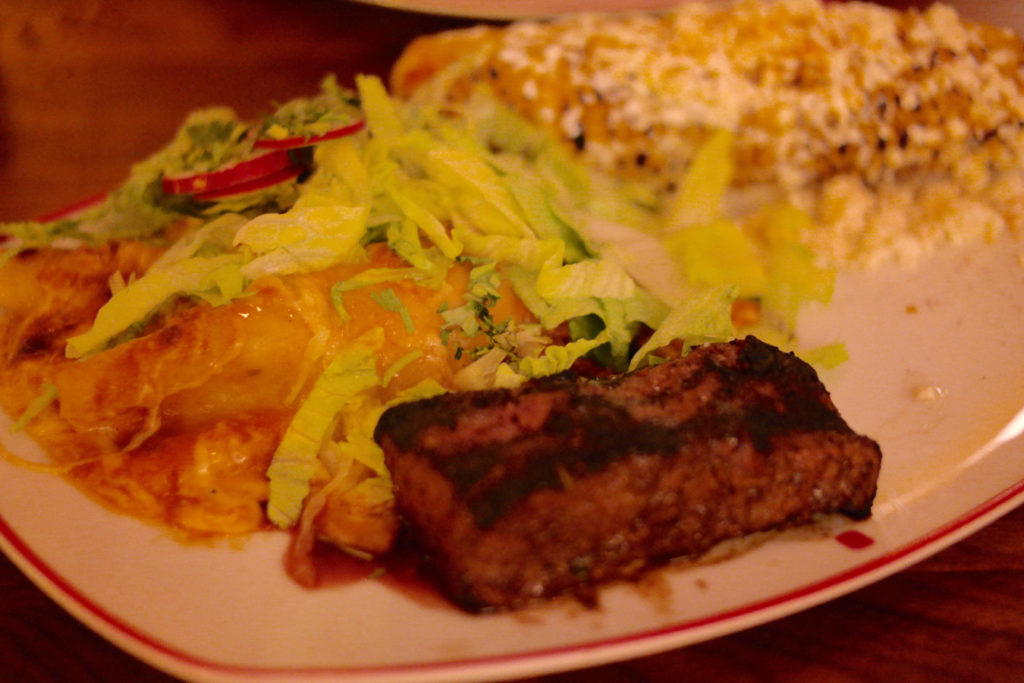 We finished off with a slice of carrot cake, served with vanilla bean ice cream – and yes, after trying to tackle a slice this big, we were definitely stuffed.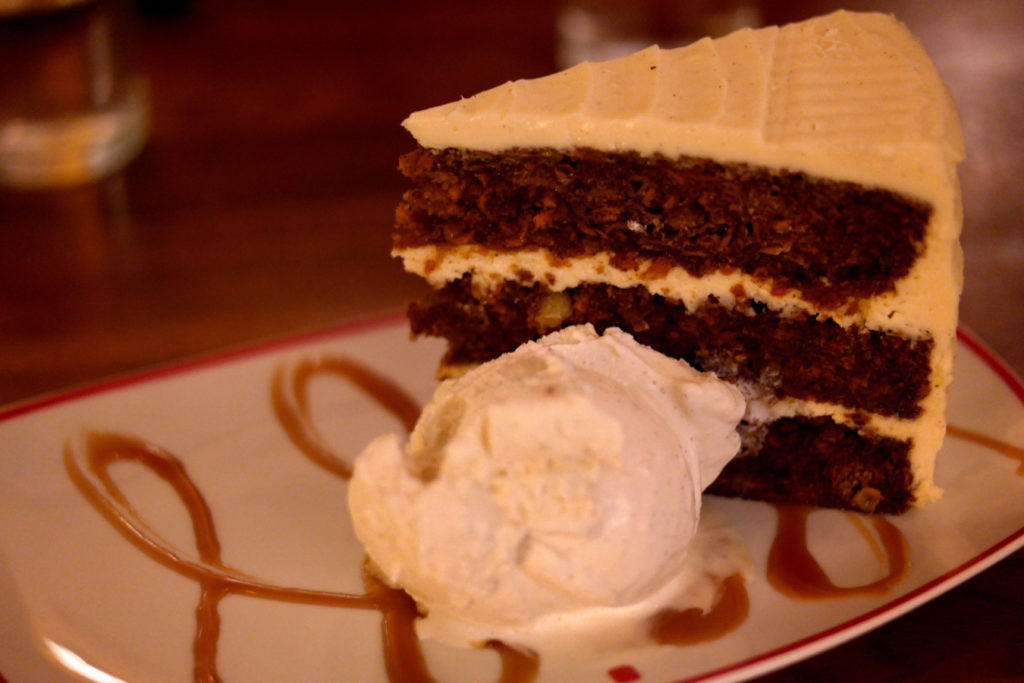 The next day we went for another brunch, this time to Le Diplomate.  To start we got a nice bread basket filled with sourdough bread, cranberry walnut bread, a baguette, and homemade butter.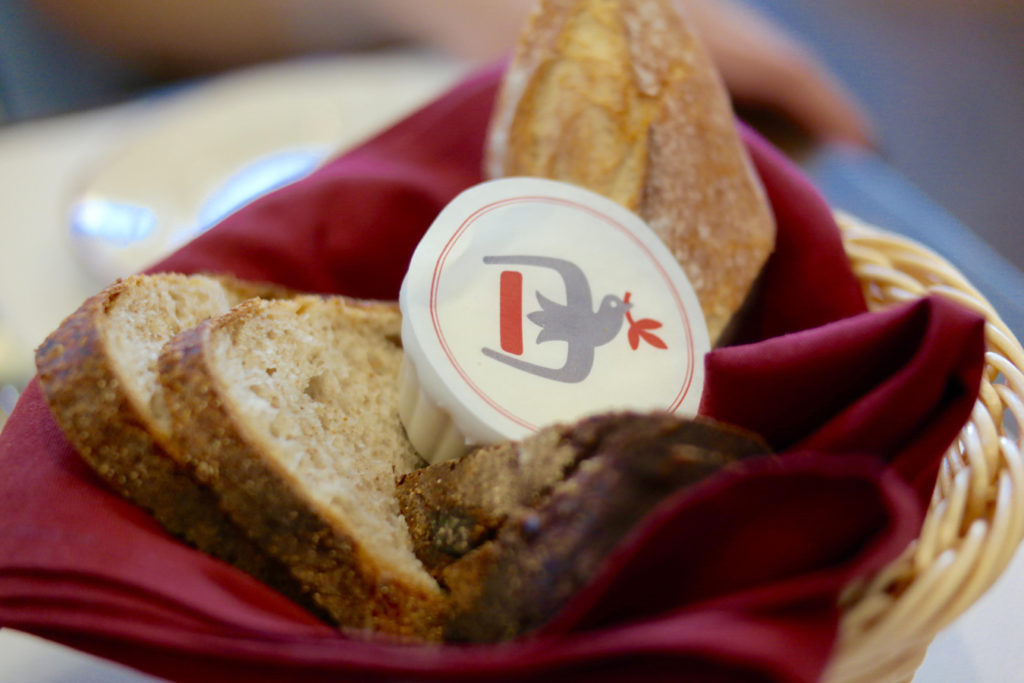 We also split an order of macaroni au gratin.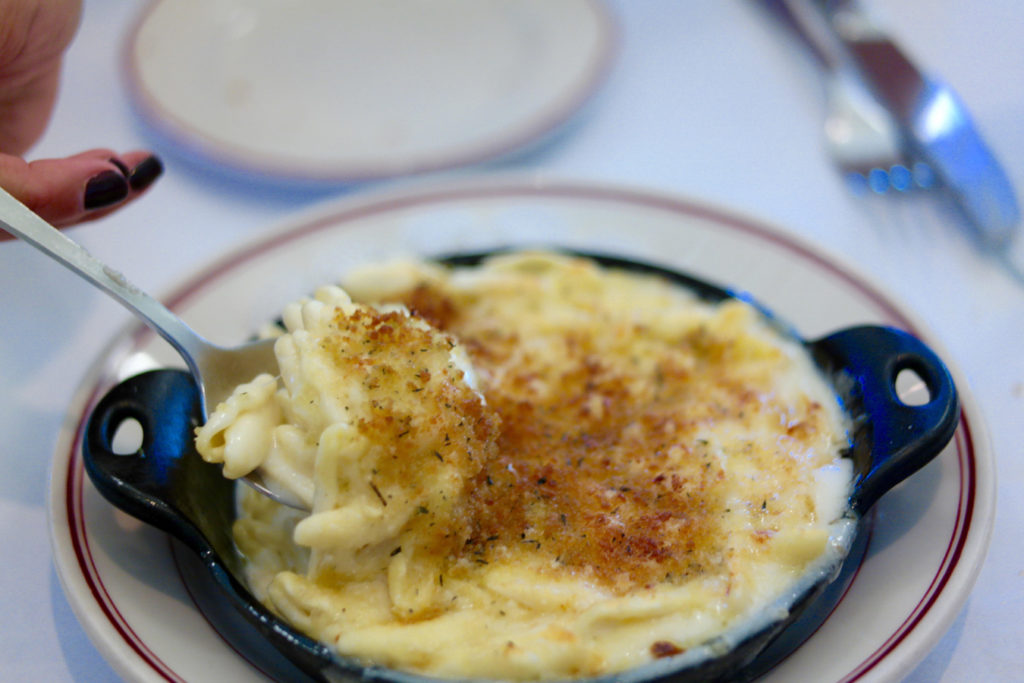 Since Le Diplomate is a French restaurant, Miriam went with the theme and had a quiche Florentine.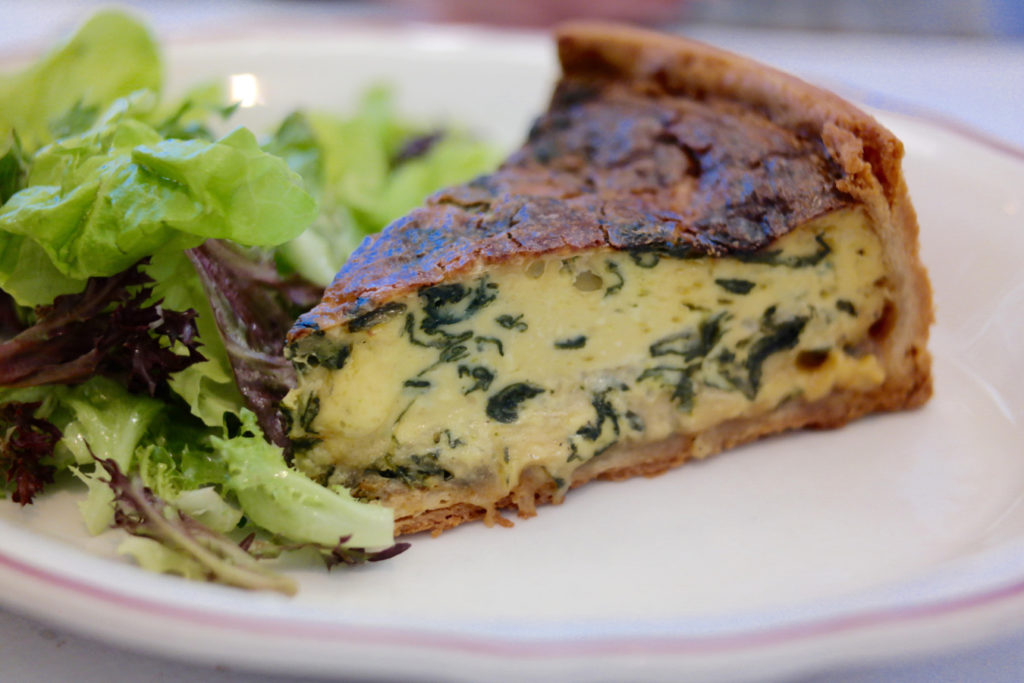 Cyril had poached eggs Basquaise, which were served over polenta with prosciutto.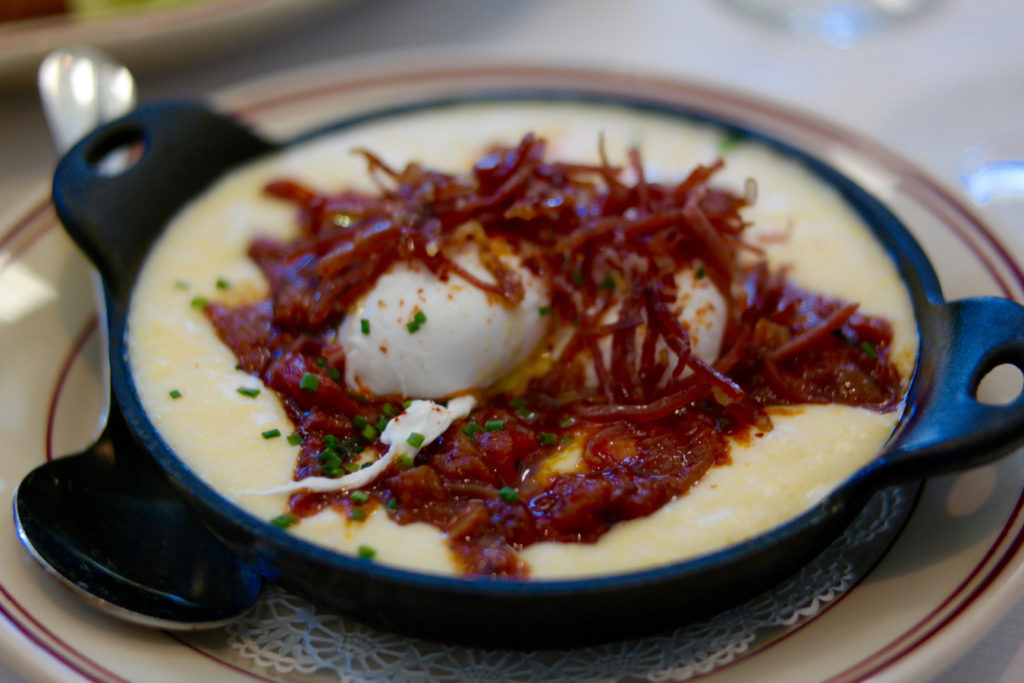 And finally, since we were in DC to visit the African American museum, we ended our visit by checking out the museum's Sweet Home Cafe, which features traditionally African-American food from around the country.  Sweet Home Cafe has been receiving a lot of good press for its creativity in connecting its food to the museum's exhibits, so we decided to try it.  Miriam got the black eye pea, corn and mushroom empanadas with a side of corn bread: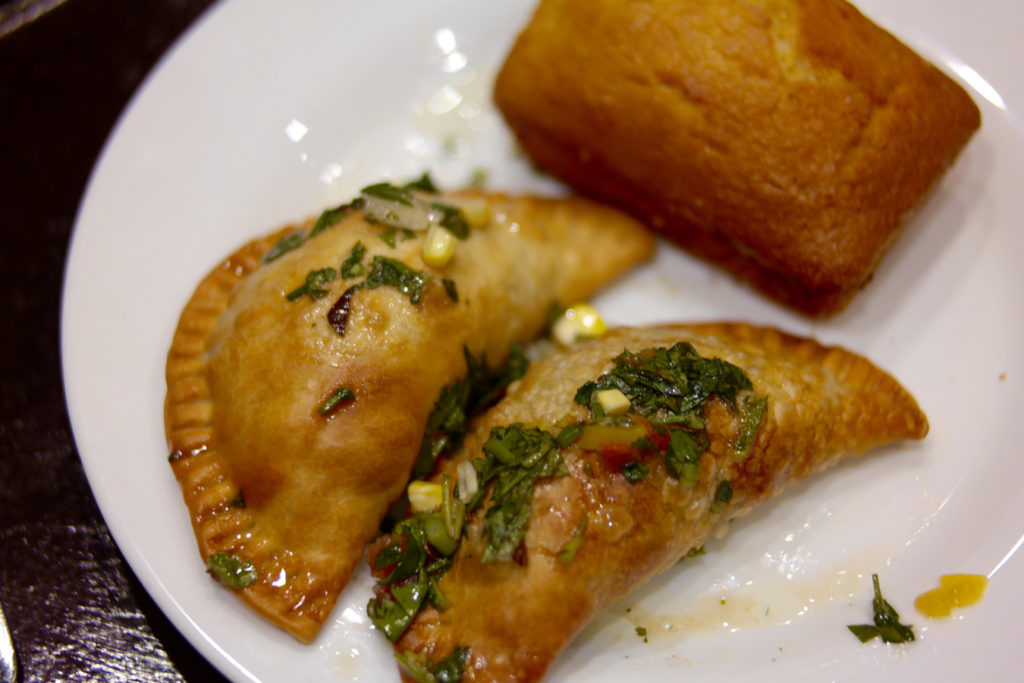 Cyril had shrimp and grits covered with gumbo sauce:
As you can tell, we ate a ton of food in DC.  We had some good brunch, good drinks, and nice variety of different things to eat.  We really loved all the places we went, and we can't wait for whatever brings us back to the city next so we can try a whole bunch of other places!