We got to visit Cyril's parents for Easter (and see his adorable nephew!), and since his mom was cooking up a nice Easter dinner we decided to bring a dessert.  We had bookmarked a pie from the Thanksgiving issue of Bon Appetit and we decided that a holiday is a holiday and a pie is perfectly fine to eat for Easter. Sure, it was a bit of a struggle to get the pie from Brooklyn to Grand Central Station and then onto a Metro-North train, but it survived the trip just fine.
Here's what we used to make our pie:
Sugar
Flour
1 1/2 sticks of butter
Vegetable shortening
Brown sugar
Cream or half-and-half
5 eggs
Vanilla extract
Whiskey
To make the pie crust, we first put a teaspoon of sugar and 1 1/4 cup of flour, along with a pinch of salt, into a food processor.  Then we cut half a stick of butter into pieces, placed them into the food processor too, and pulsed everything.  Once it all started coming together, we poured what we had into a bowl and finished mixing it by hand.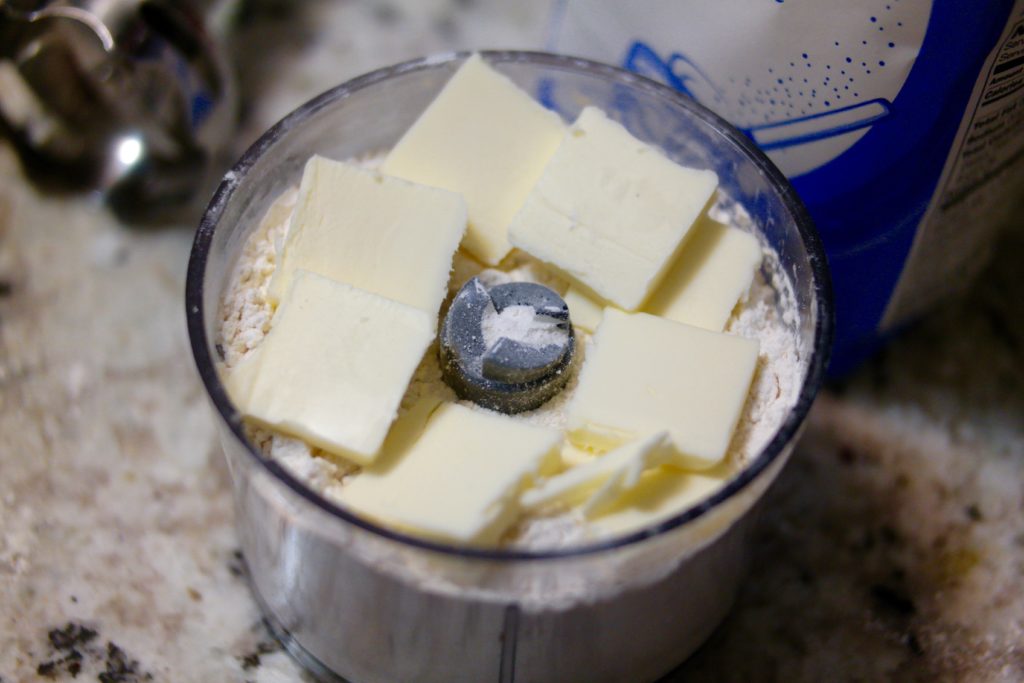 Then we added in 1/4 cup of shortening and mixed that in by hand too.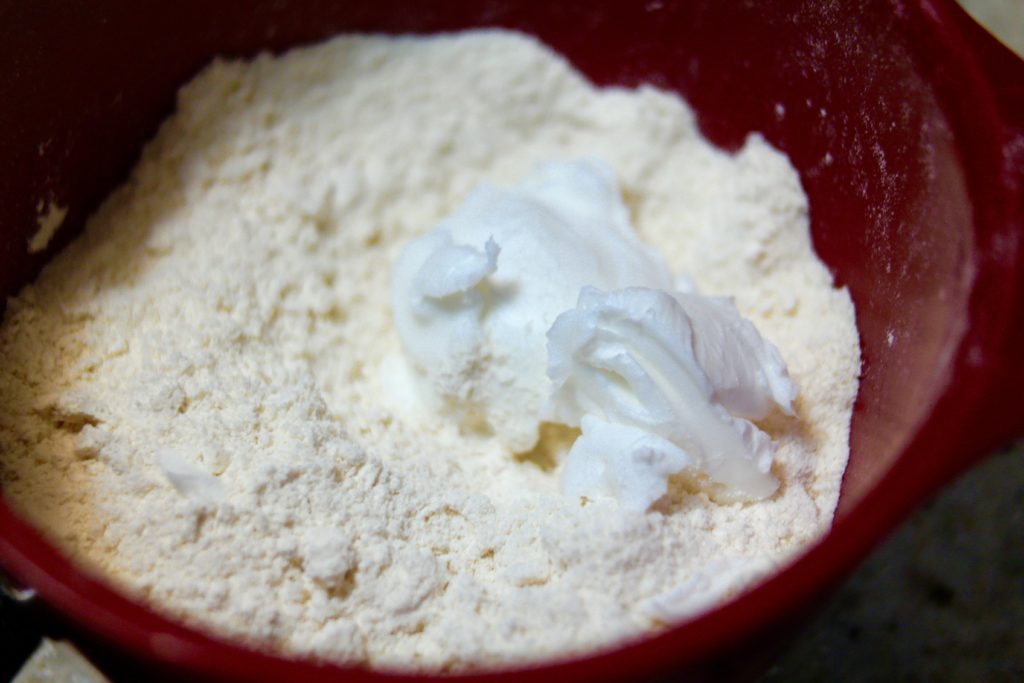 We added 3 tablespoons of cold water to this mixture and used a fork to mix everything together until it formed a rough dough.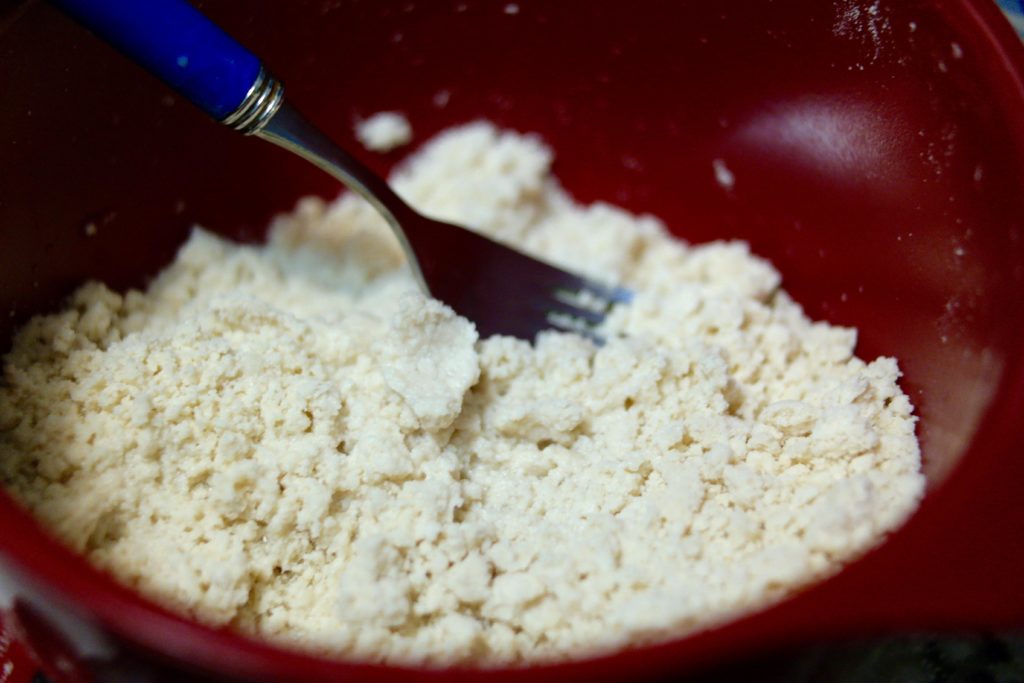 Then we kneaded the dough a few times by hand, flattened it into a disk, wrapped it up, and put it in the fridge for around 2 hours.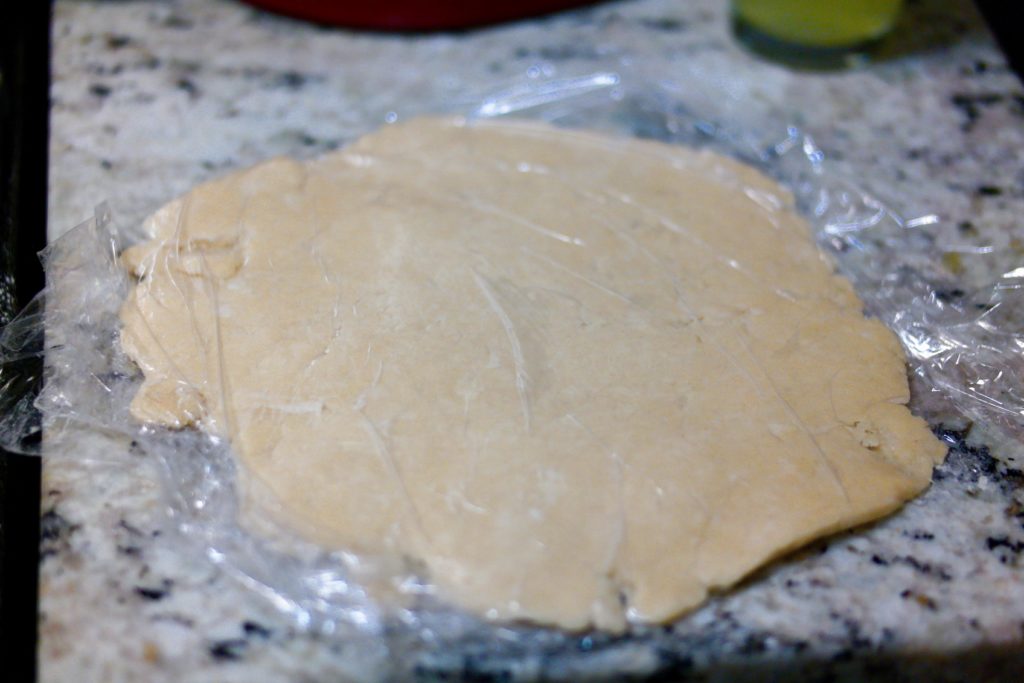 Once we took it out again we let it thaw for a little bit and then rolled it on a floured surface into a 12-inch circle.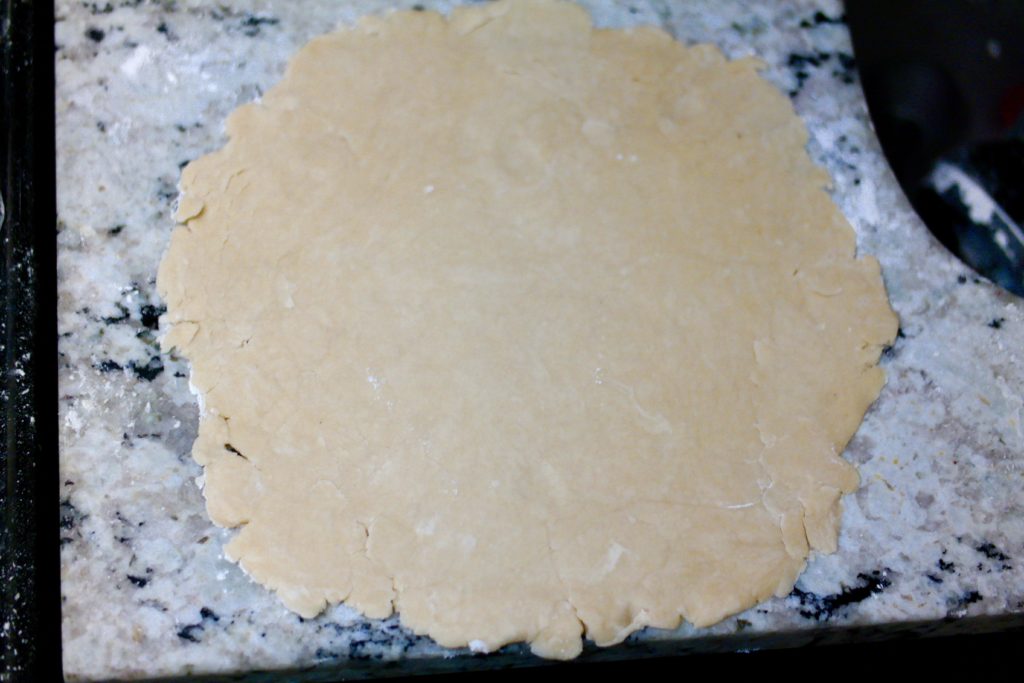 Then we carefully picked it up and draped it into a pie dish.  Once we had done a little bit of patching and trimming to make it fit perfectly, we baked the crust at 425°F for around 30 minutes, until the bottom started to brown.
Meanwhile, we filled a small pot about halfway with water and put that on our stove to let the water boil, and we set a small mixing bowl on top of the pot but not touching the water.  We put a stick of butter into the bowl and let the heat from the boiling start to melt it.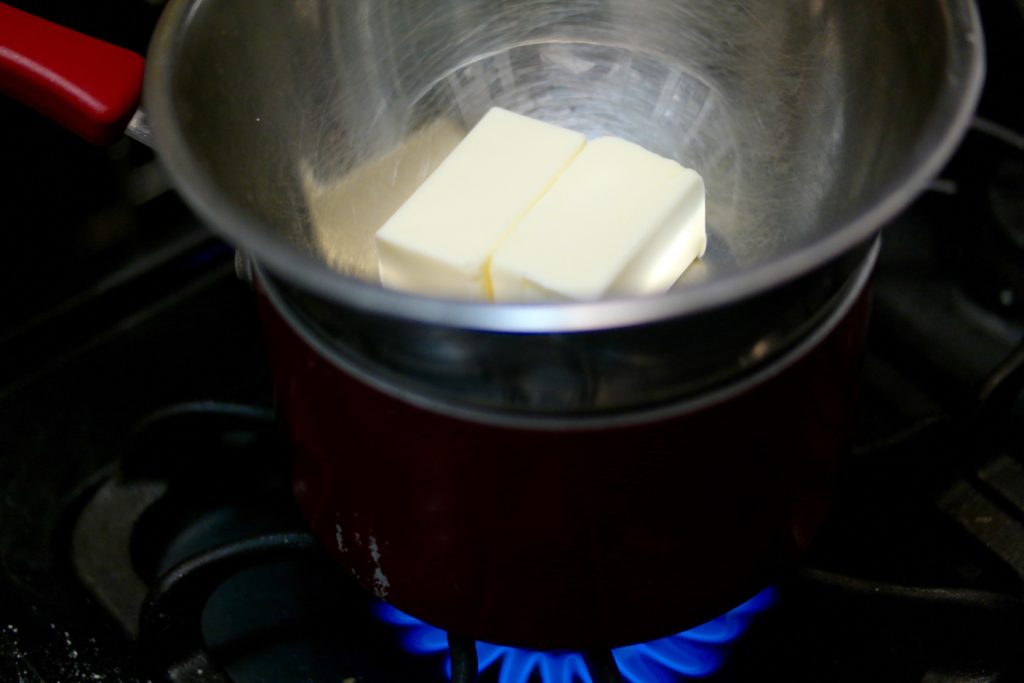 We placed 2 cups of brown sugar on top of the butter …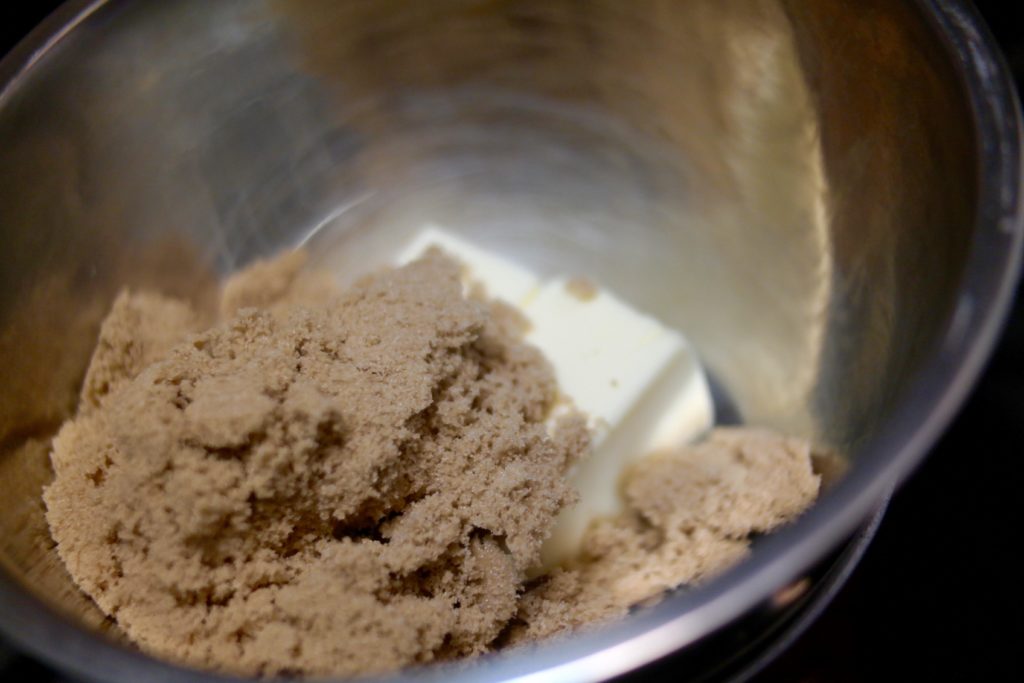 … along with a cup of cream or half-and-half.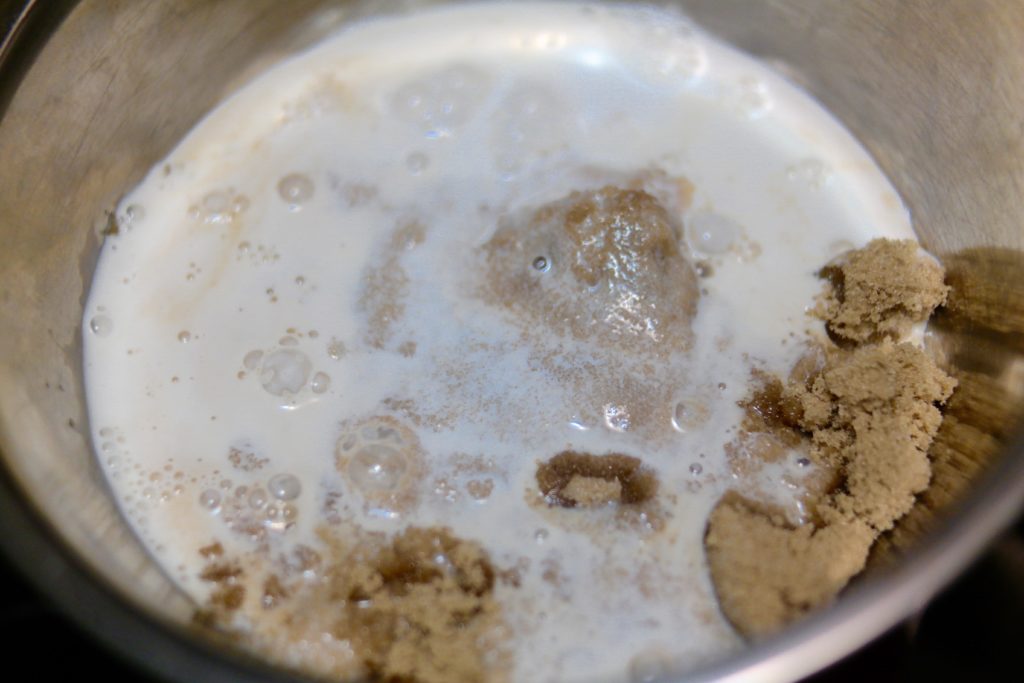 We let all of this melt about halfway …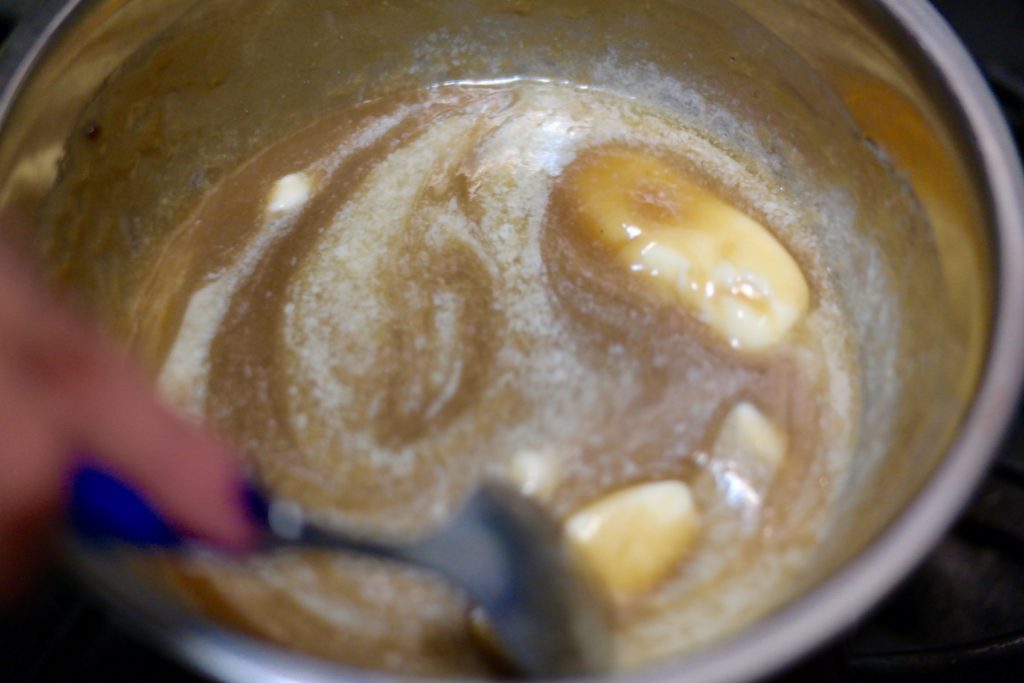 … and then added in 2 teaspoons of vanilla extract along with a tablespoon of this fancy whiskey that Cyril's sister got for him.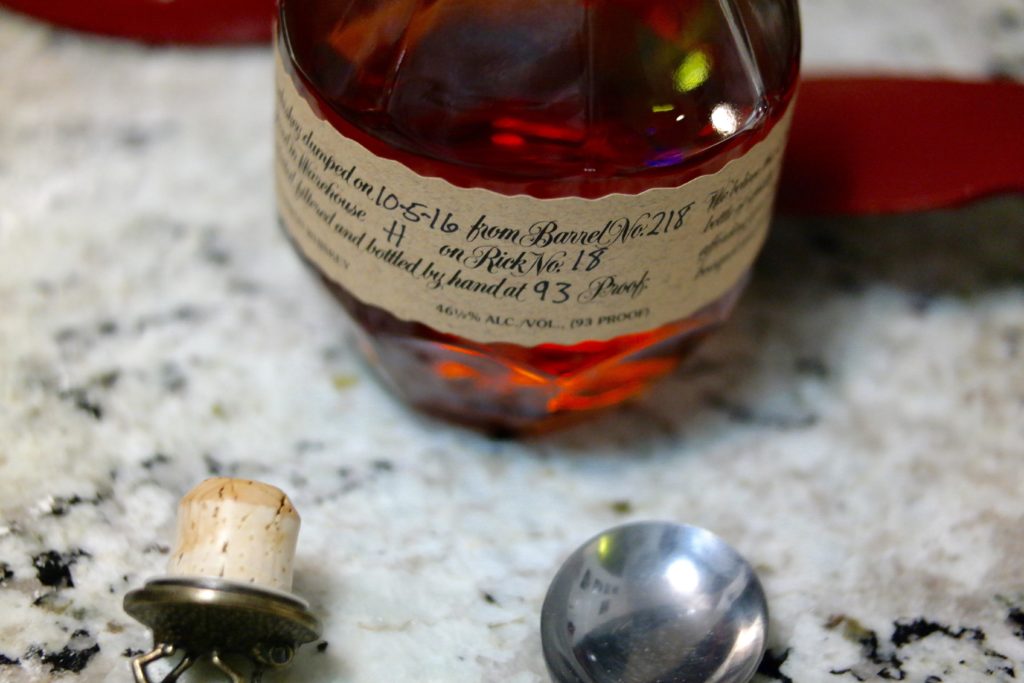 Then we stirred everything together until we had a nice smooth mixture.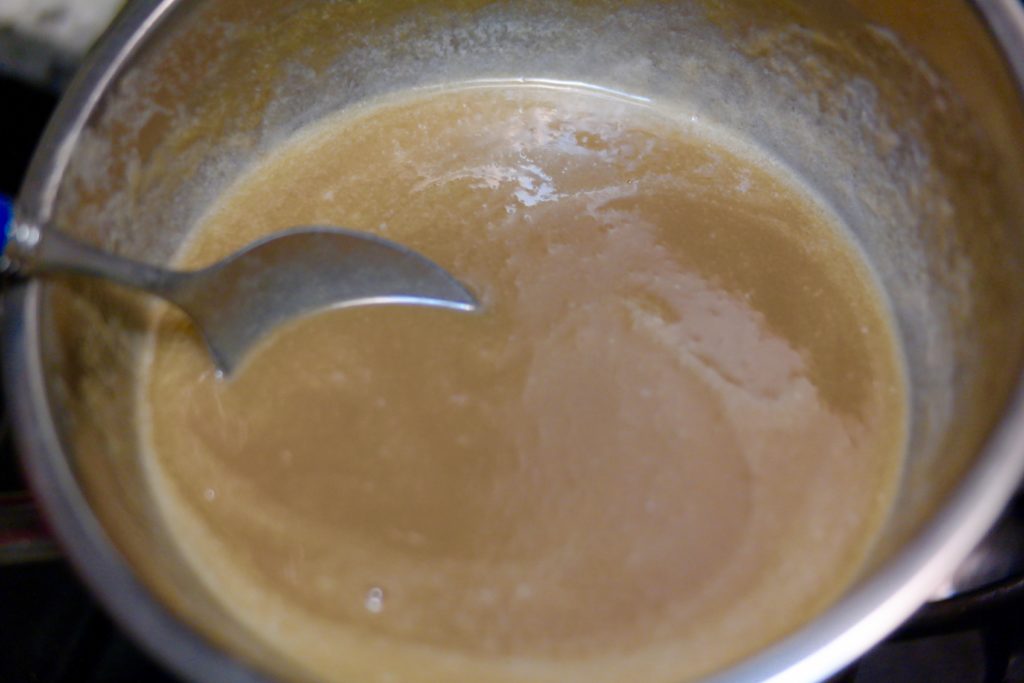 We poured this into our stand mixer and added in all of eggs, one at a time, while whisking at a medium speed.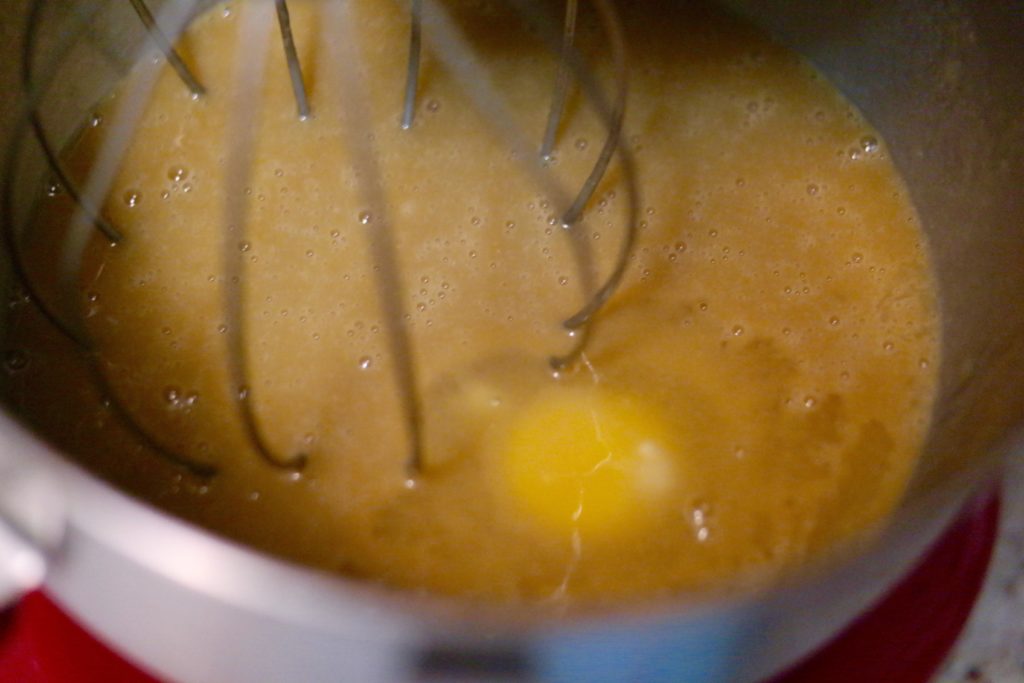 Once all the eggs were incorporated, we also mixed in a cup of flour.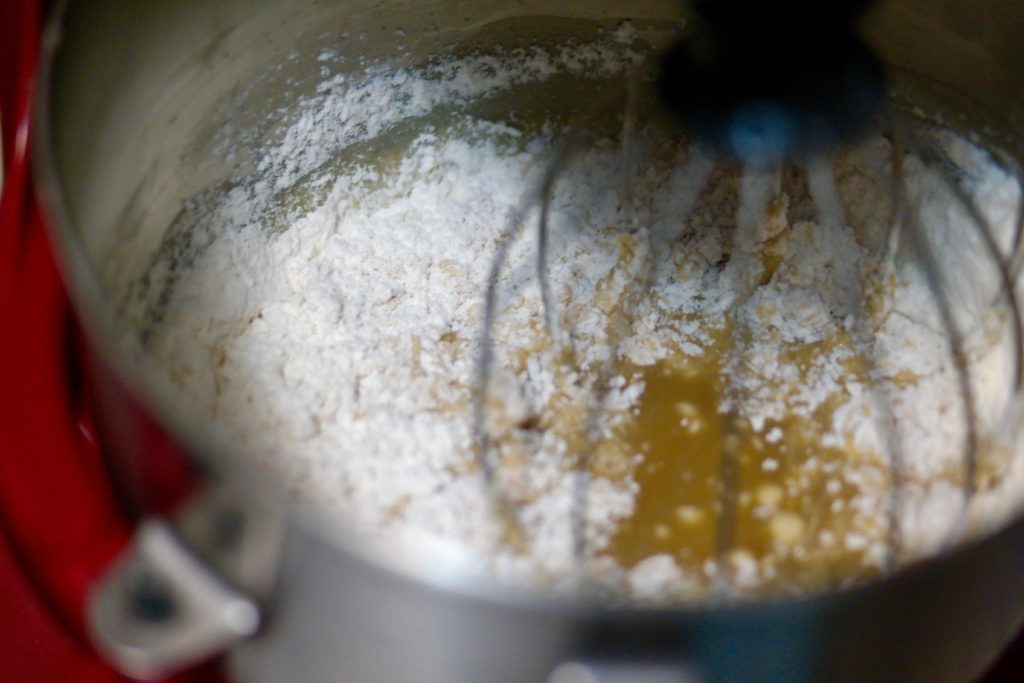 And when we had a smooth custard, we poured it into our pie crust.  You can see it was a little messy, so we placed the pie dish onto a foil-lined baking sheet to catch any drips.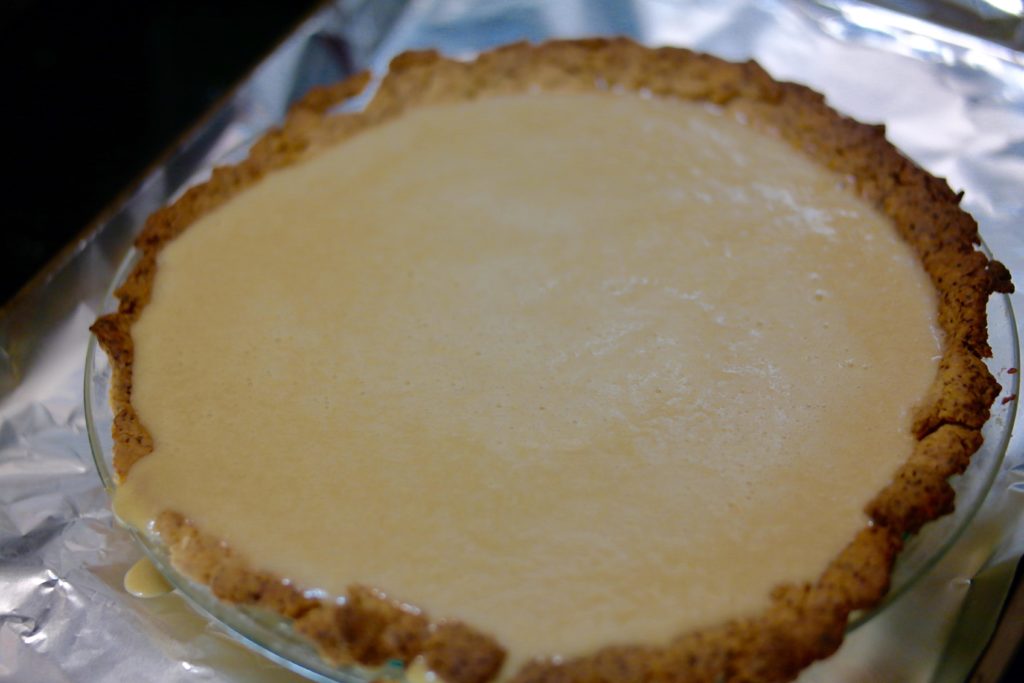 Then we baked the pie at 325°F for around 50 minutes.  This is what it looked like when it was done: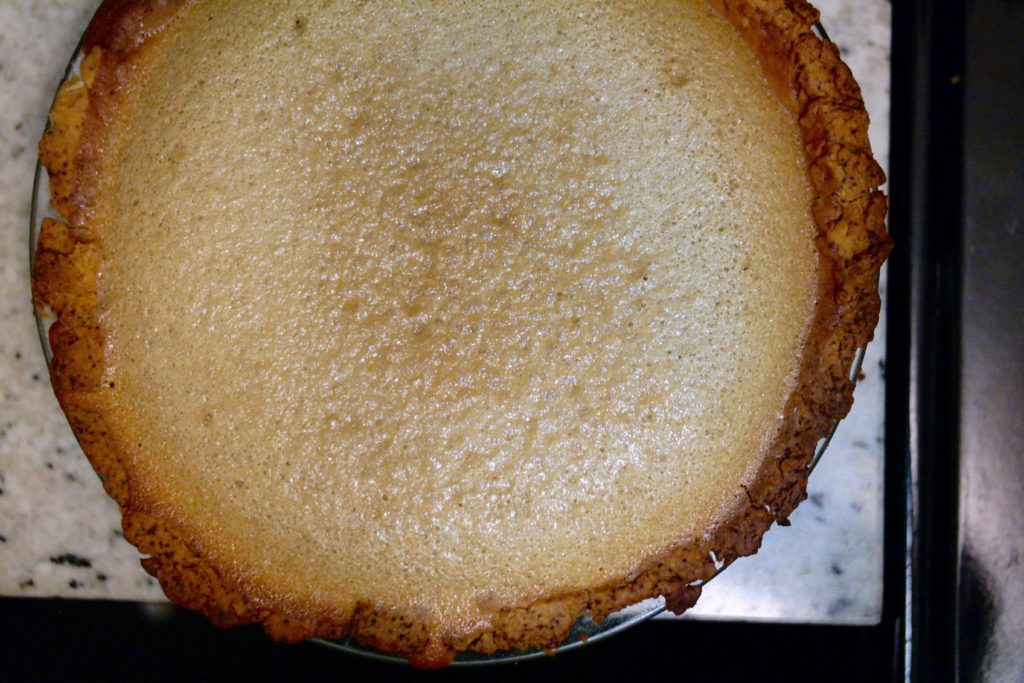 And on Easter Sunday, we sliced it up and served it.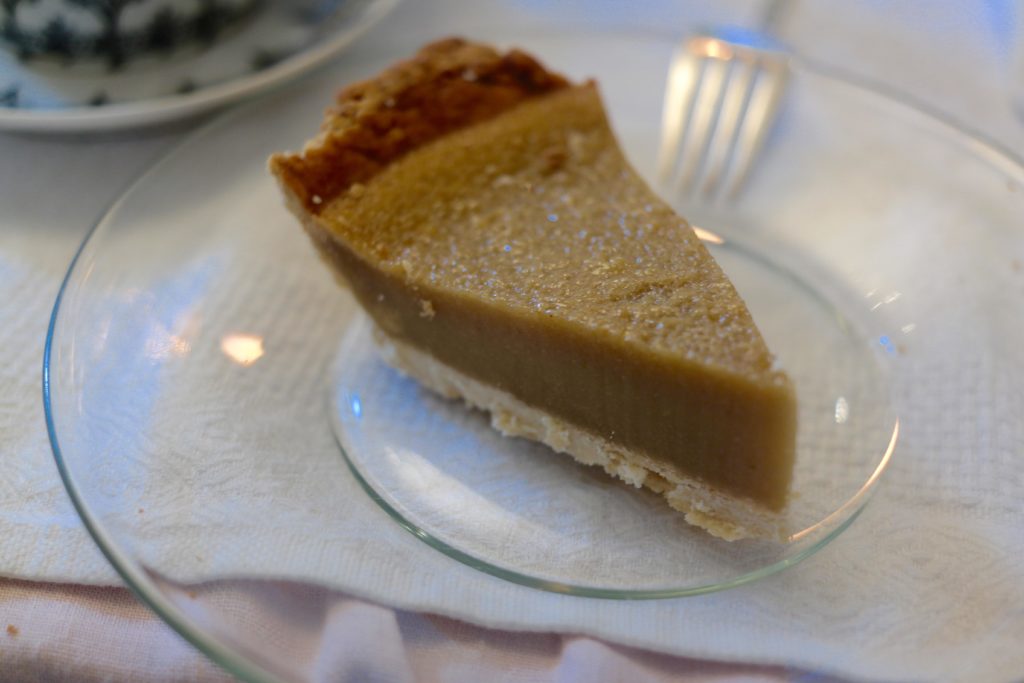 It took a bit of time to make this pie, as you can see – it's not something you want to try out when you're busy.  But for a holiday meal with family, this was a nice ending.  It's not our typical pie flavor, but of course all that sugar means it's tasty, and the eggs make it into a light custard filling.  You can make this to serve at any holiday, really, so if you've got the time and want to make a different kind of dessert for a gathering, try this out!