We've been able to visit a cool variety of restaurants around New York City lately, so we'd like to showcase some of the food we've sampled, vegetarian and otherwise.  Here's a few places we've been to – but be warned, meat is involved.
We've been looking for good Italian restaurants around the city – since, after all, New York is known for its community of Italian-Americans – and we heard good things about 83 1/2 on the Upper West Side.  We got to start off our meal there with some yummy bread, served with olive oil and their homemade vinaigrette: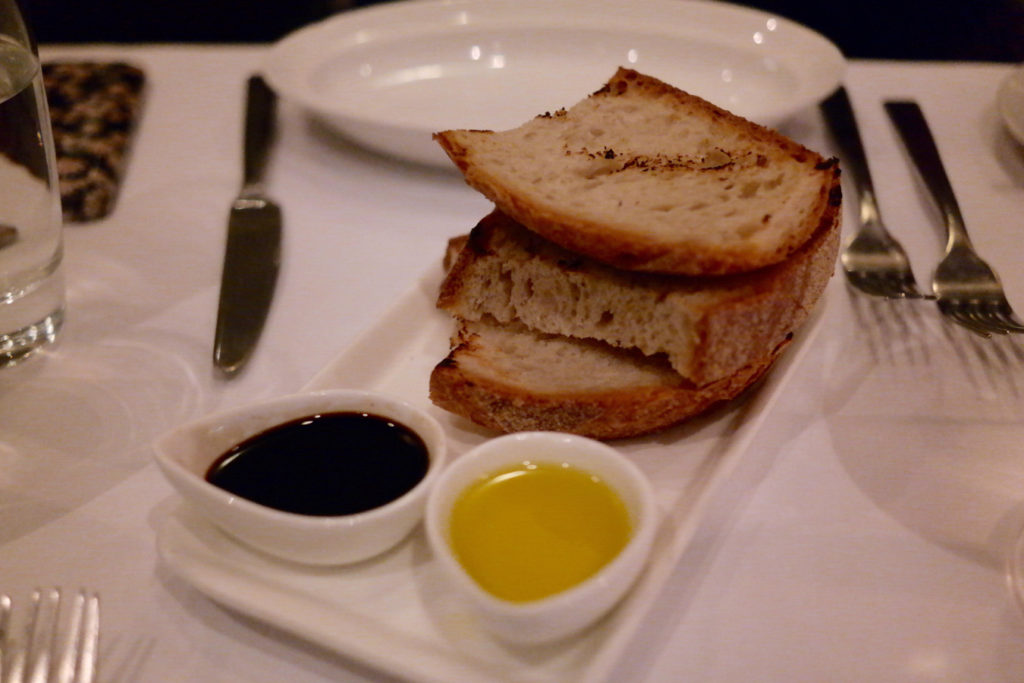 For an appetizer, we ordered what we heard from most sources was the best thing on the menu – the carciofi alla giudea, which is steamed whole artichokes.  And they were, in fact, delicious.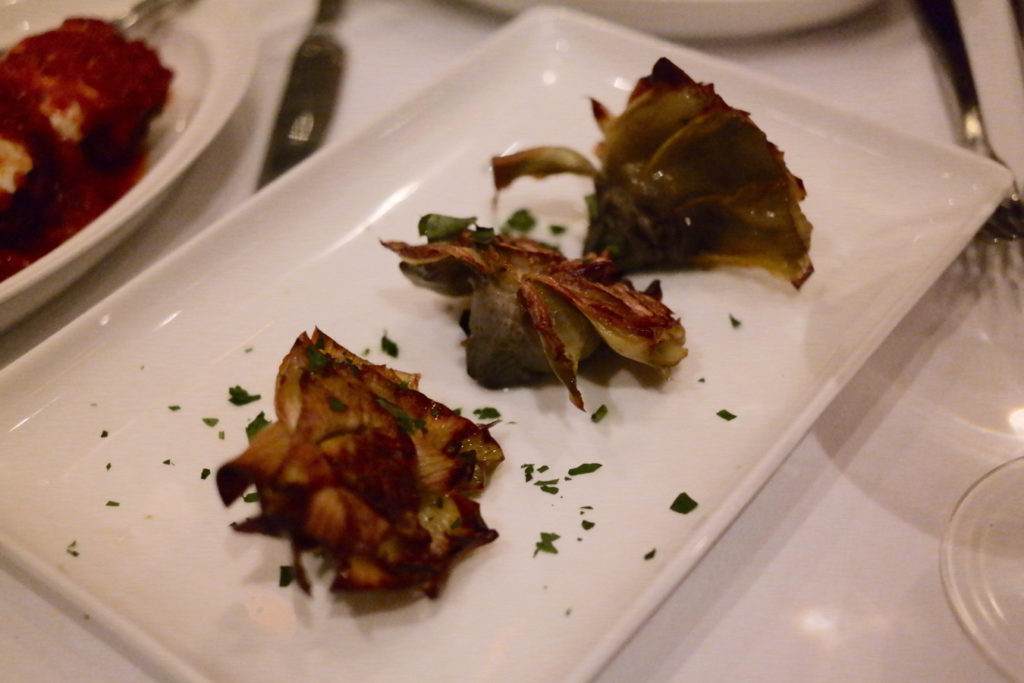 We also had an order of the eggplant parmesan balls, which were like vegetarian meatballs covered in cheese.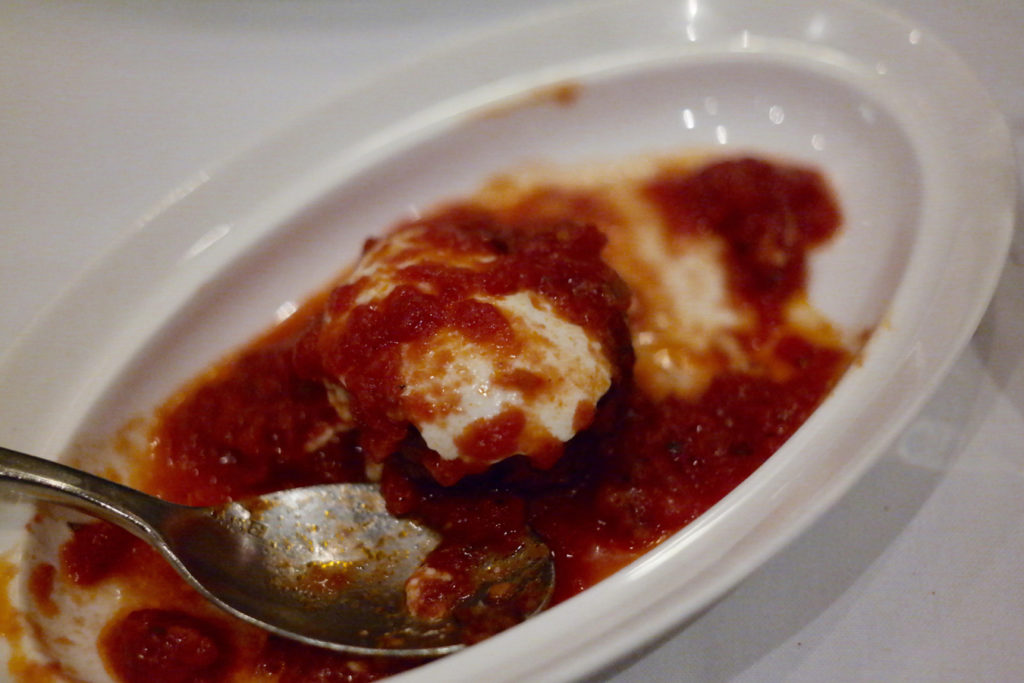 For an entree, we split a dish of spinach gnocchi in a red sauce with cherry tomatoes, shredded arugula, and grated ricotta salata on top.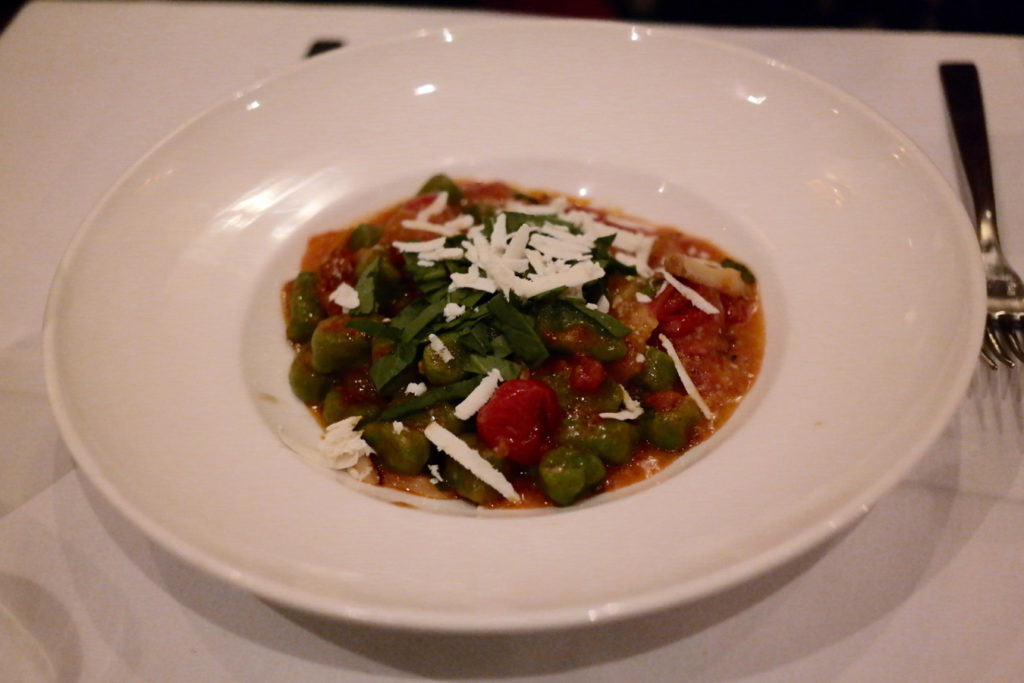 And finally, for desert we tried the restaurant's invention of cremisú, which is a tiramisu topped with a Nutella crème brûlée.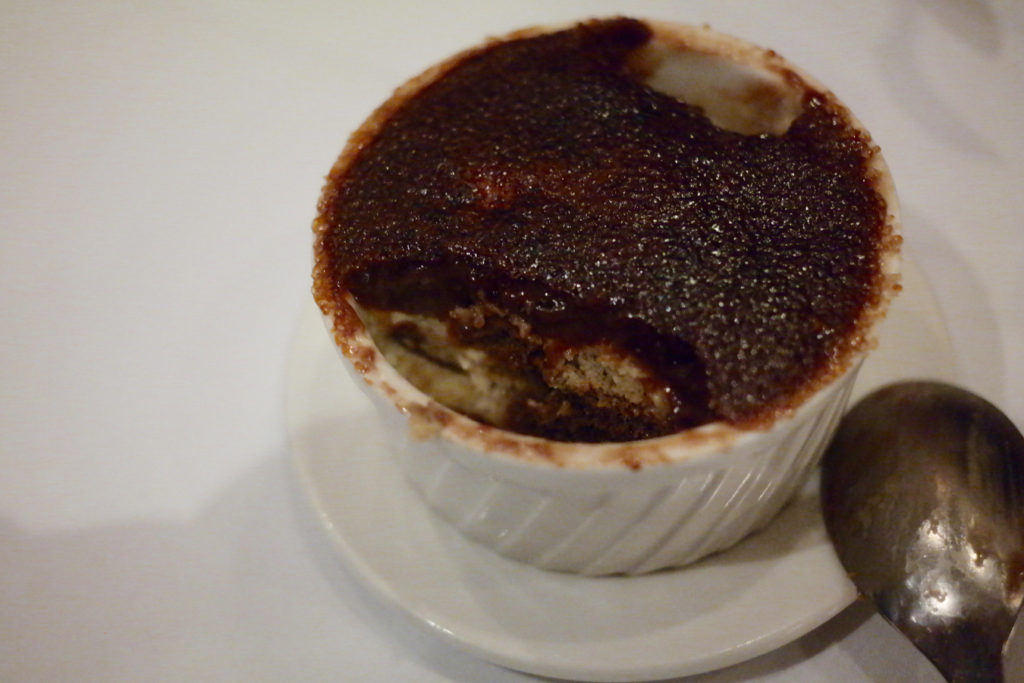 We also got a chance to visit District Saigon, a Vietnamese restaurant sandwiched on a busy block in Astoria.  We decided to try one of their only meat-free appetizers – the mango summer rolls, made with tofu, avocado and greens rolled up in a rice paper wrapper.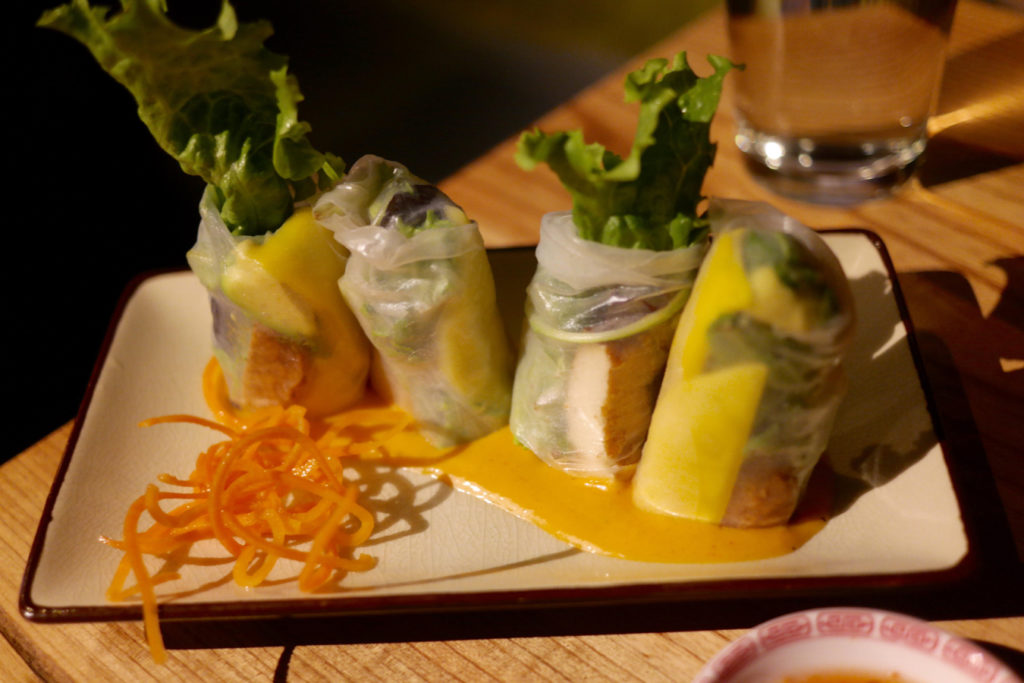 Cyril ordered himself one of the restaurant's signature dishes:  the Shaken Steak, which is cubed sirloin with tomatoes and onion in a spicy lime sauce and an egg on the side.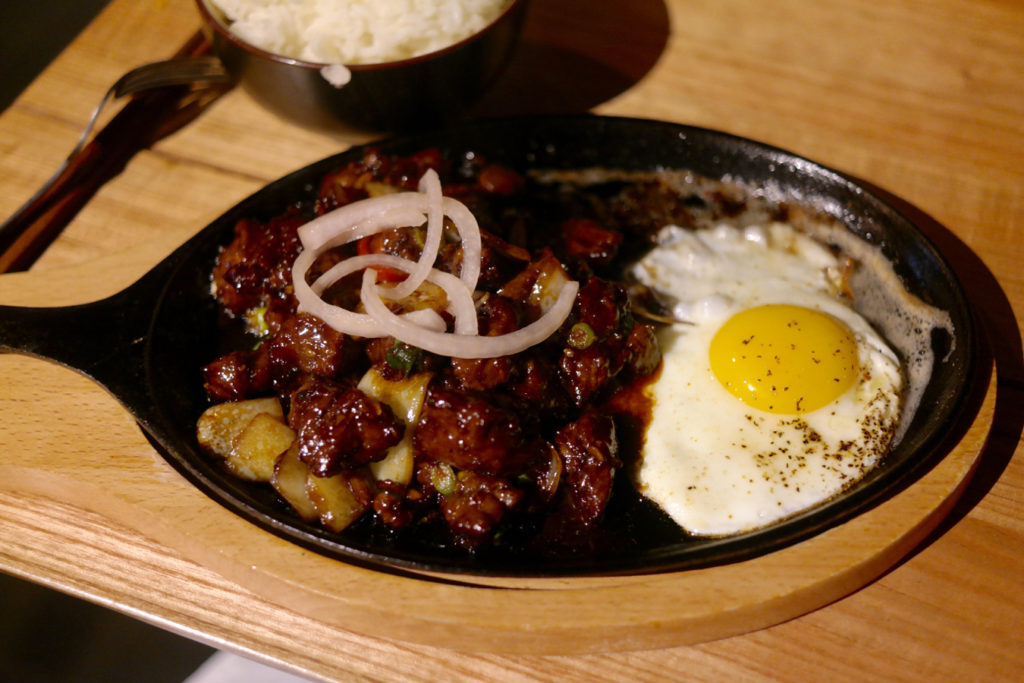 Miriam got the vegetarian pho with tofu, noodles, and all kinds of greens in a piping hot broth – and this turned out to be the perfect dish on the miserably rainy day when we went to District Saigon.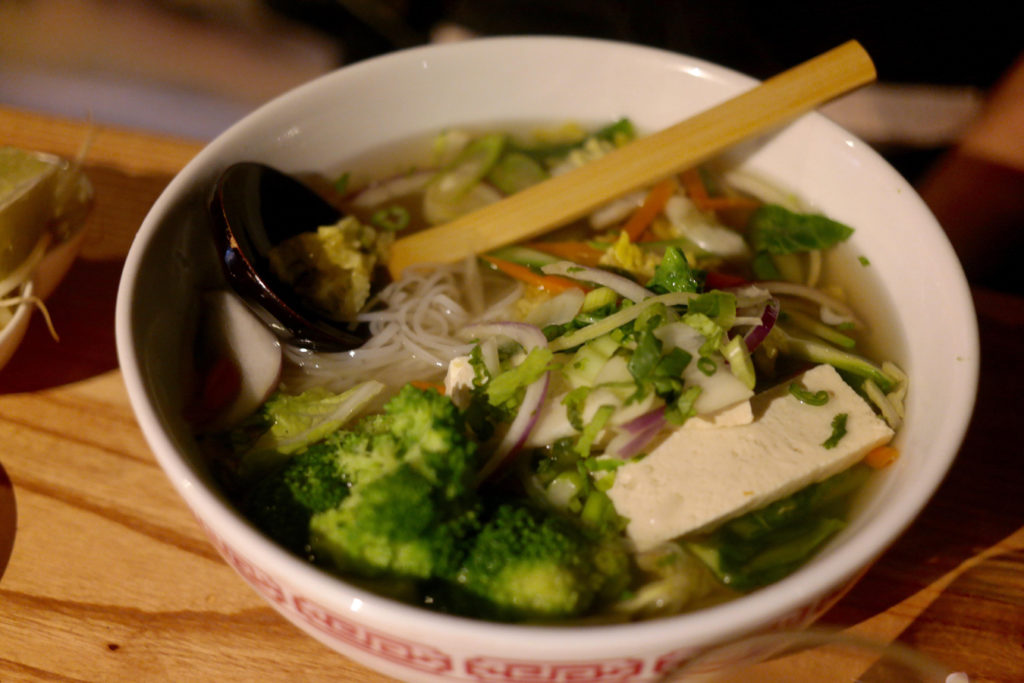 We also found our way to Foster Sundry, which is a kind of hipster deli on a busy block in Bushwick.  We'd heard some good things about it but never had a chance to visit until one day we were riding our bikes around Brooklyn, and as soon as one of us said "I'm hungry" we looked up and there was Foster Sundry, right across the street.  We went in for sandwiches, and Miriam got their grilled cheese sandwich with sliced apples and caramelized onions: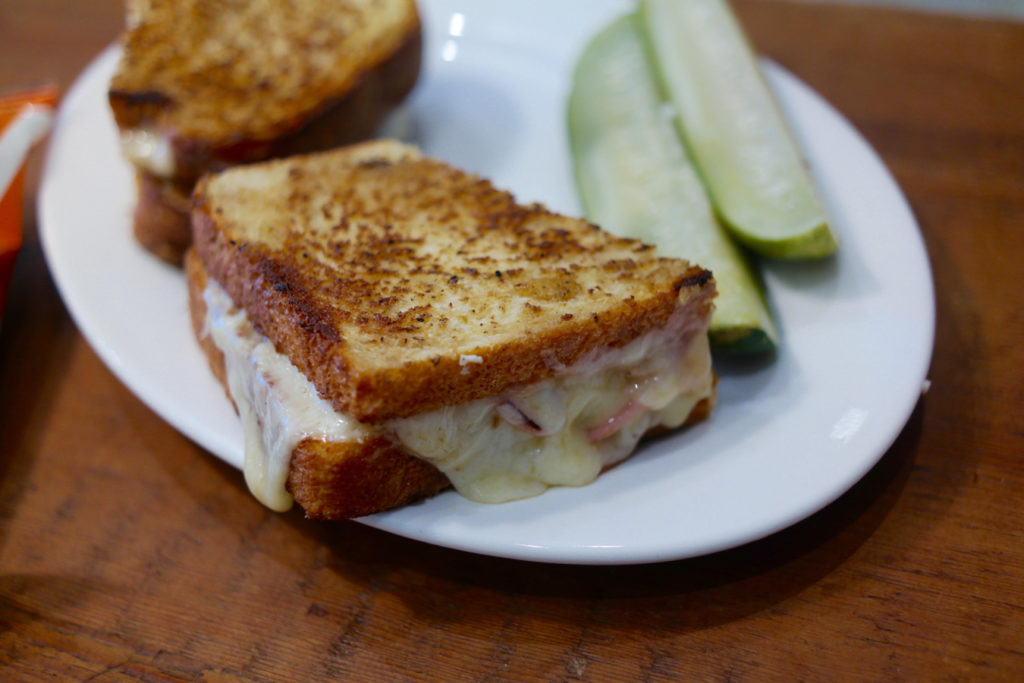 Cyril went with their version of a bacon, egg, and cheese biscuit: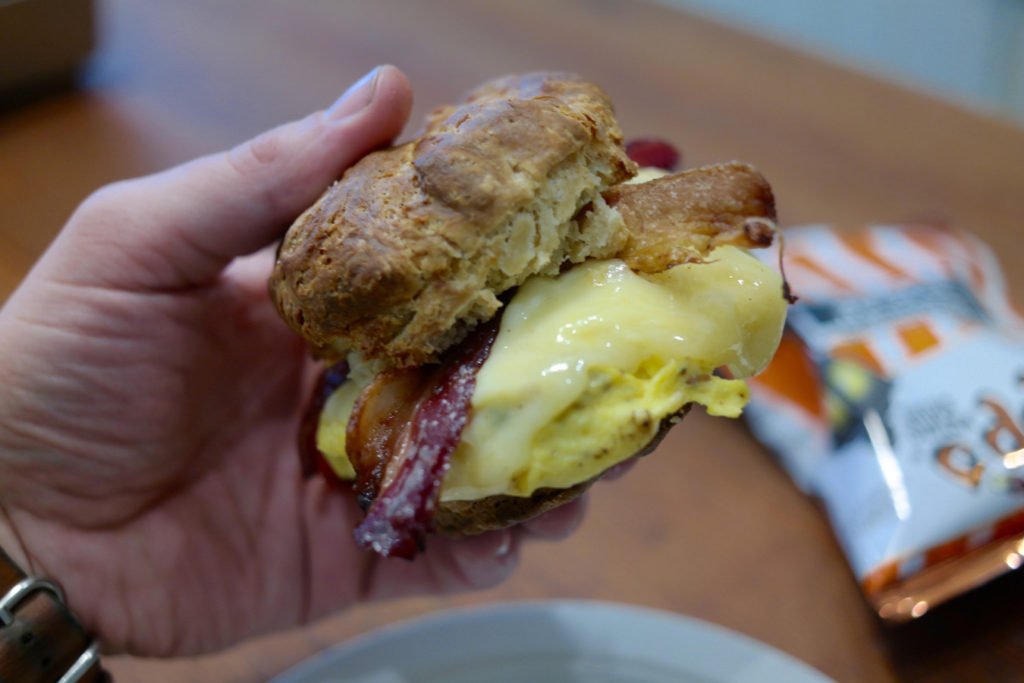 And finally today, some chocolates.  Cocoa V is a small cafe in Manhattan that makes vegan chocolate candies and pastries.  Their chocolates are tasty and cute, and also expensive.  We decided to try a four-piece sampler because quite frankly that was all we could afford.  Below you have, clockwise from the top left: a peanut butter and jelly chocolate, a solid dark chocolate piece sprinkled with sea salt on the bottom, a lavender vanilla chocolate, and a dark chocolate truffle.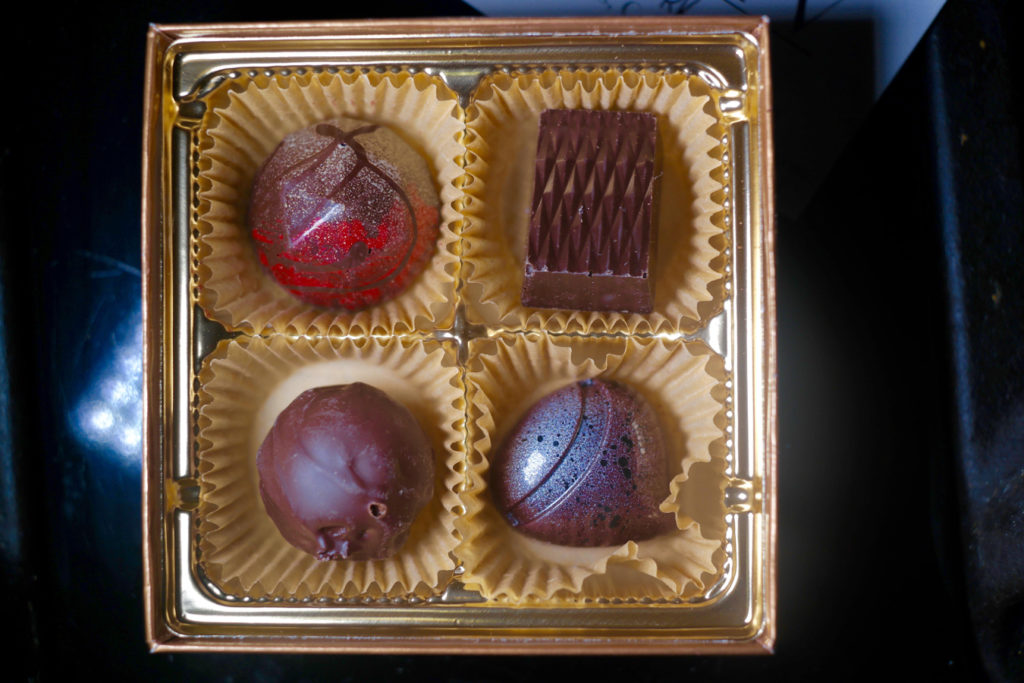 We enjoyed sampling this wide, diverse, and interesting variety of food in three different boroughs, and we'll feature some other places we liked in later posts – so check back soon!