We recently found a recipe from the New York Times for mushrooms on toast, which is a very, very British dish.  We'd never had mushrooms on toast before, but it's vegetarian so we thought we would try it – and it turned out to be a very easy, light, and tasty dinner.  We'll show you how we made our own version.
To make this mushroom toast, you'll need:
1 pound of portobello mushrooms
Butter
Thyme
Garlic
Sherry
Sour cream
2 ciabatta rolls
Parsley
We first cut our mushrooms into slices and placed them in a large skillet over high heat along with 2 tablespoons of butter.  Once the butter began to melt we cooked the mushrooms for about 8 minutes, until they started to brown.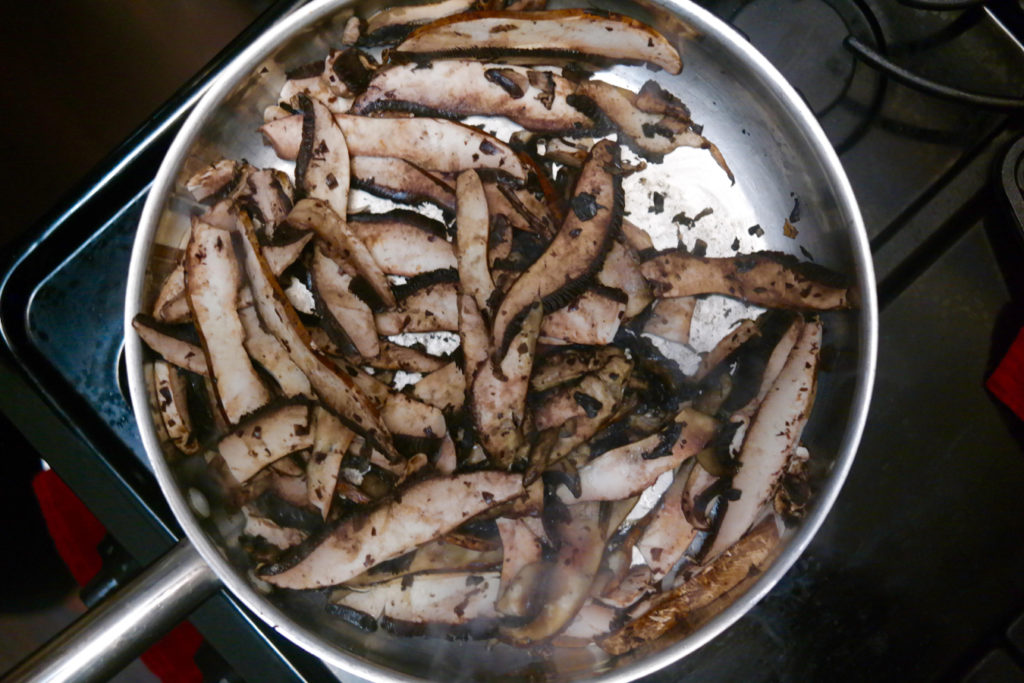 Then we chopped up a teaspoon of thyme and 2 garlic cloves and added them to the mushrooms along with salt and plenty of pepper.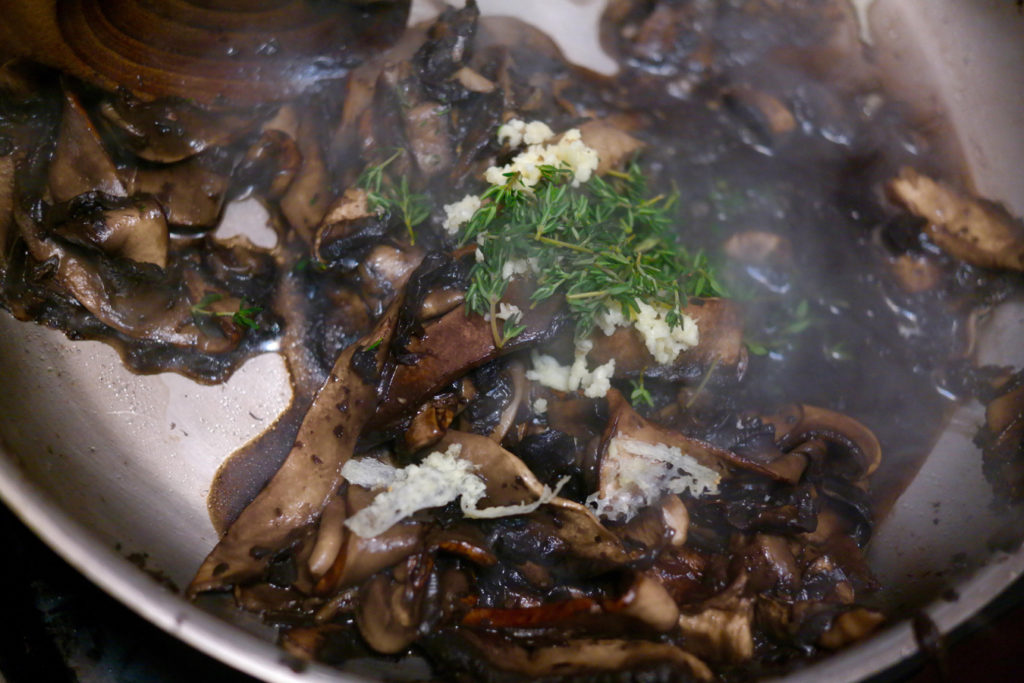 We also added a tiny bit of sherry to the pan, along with 1/4 cup of sour cream, and mixed everything together and continued to let the mushrooms brown for a few more minutes until they were softened.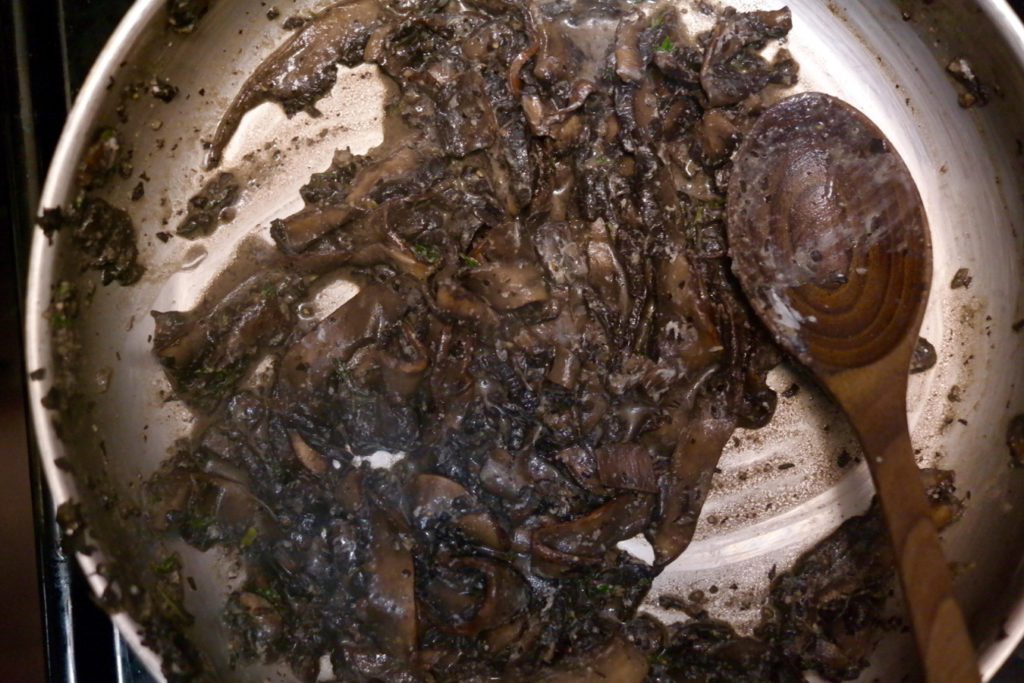 Meanwhile, we cut our ciabatta rolls into slices and placed them on a baking sheet to toast in our broiler.  After the bread was toasted, we spread a little butter on each slice.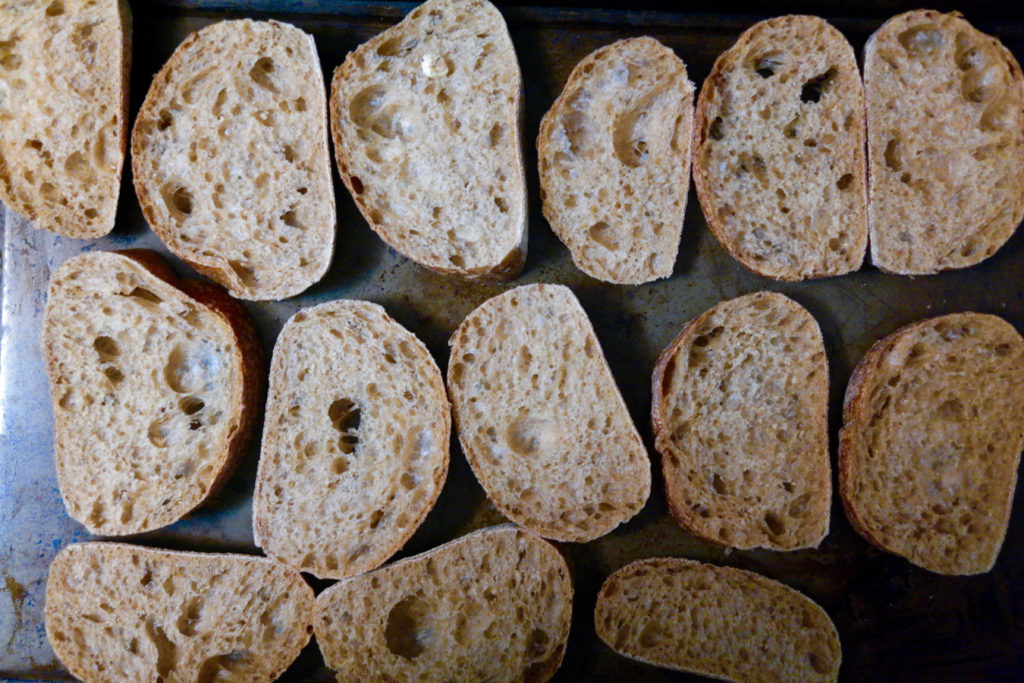 Once the mushrooms were fully browned and cooked, we spread a large spoonful of them on each slice of bread and then sprinkled everything with chopped parsley.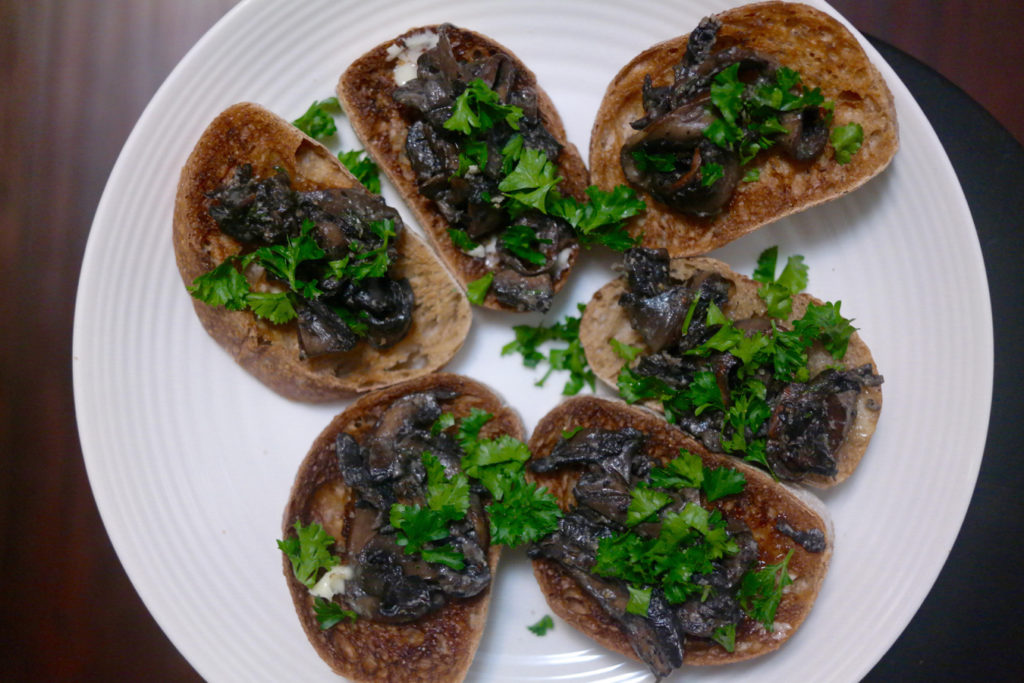 This turned into a really nice, snack-like meal that was filling but not at all heavy.  Mixed with sour cream and our herbs, the mushrooms turned out creamy and flavorful on top of our crisp ciabatta bread – and you're getting a good serving of veggies here too.  It also took us only about 15 minutes from start to finish to make this mushroom toast, so if you're looking for a quick, light, healthy, and delicious meal to make, try our mushroom toast recipe.