We've had the chance to visit some interesting and really diverse restaurants lately, and we want to show you some of the amazing food we've gotten to eat.  Here are some of the things we've tried recently, but be aware that we'll be showing you some meat-based dishes.
We were excited to check out Casa Enrique, a Michelin-starred restaurant tucked away in Long Island City .  It's a cozy little place that serves delicious, slightly upscale Mexican food, and every meal starts out with a little dish of chicharrines – a puffed wheat snack.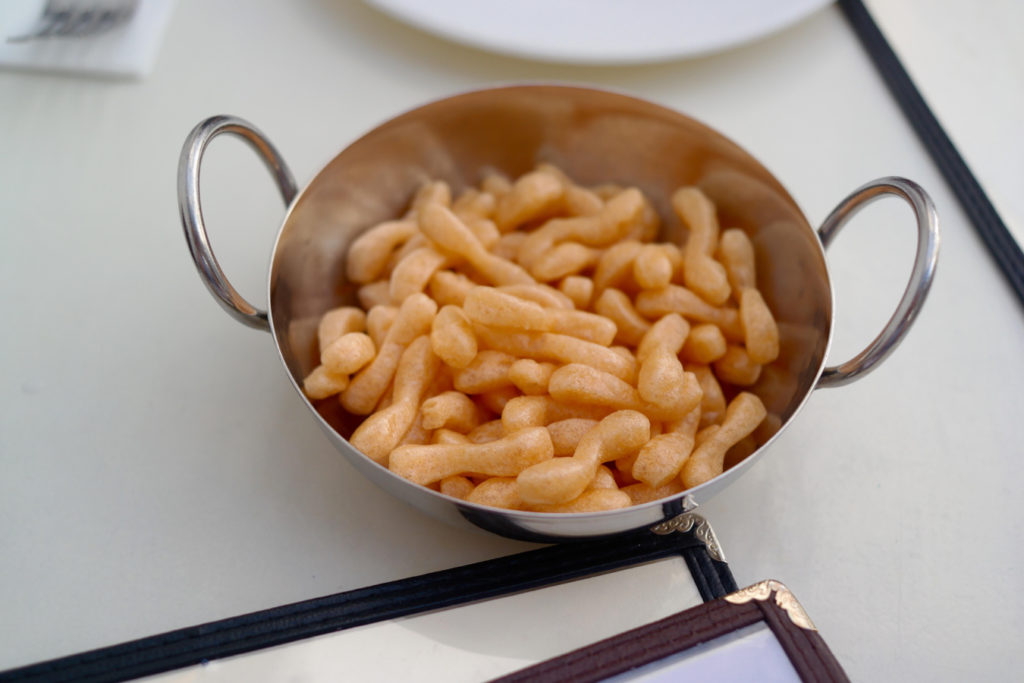 We decided to get an order of guacamole with tortilla strips for an appetizer.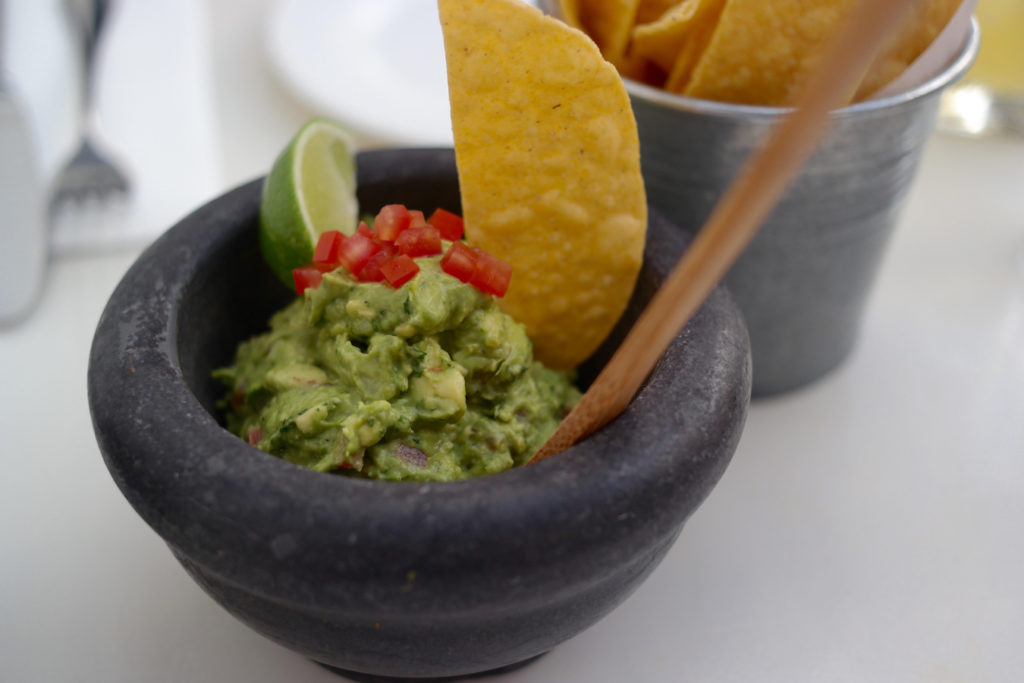 Miriam then had the Doña Blanca enchiladas, which were stuffed with roasted poblanos and covered in queso fresco, crema, avocado, and a green tomatillo sauce.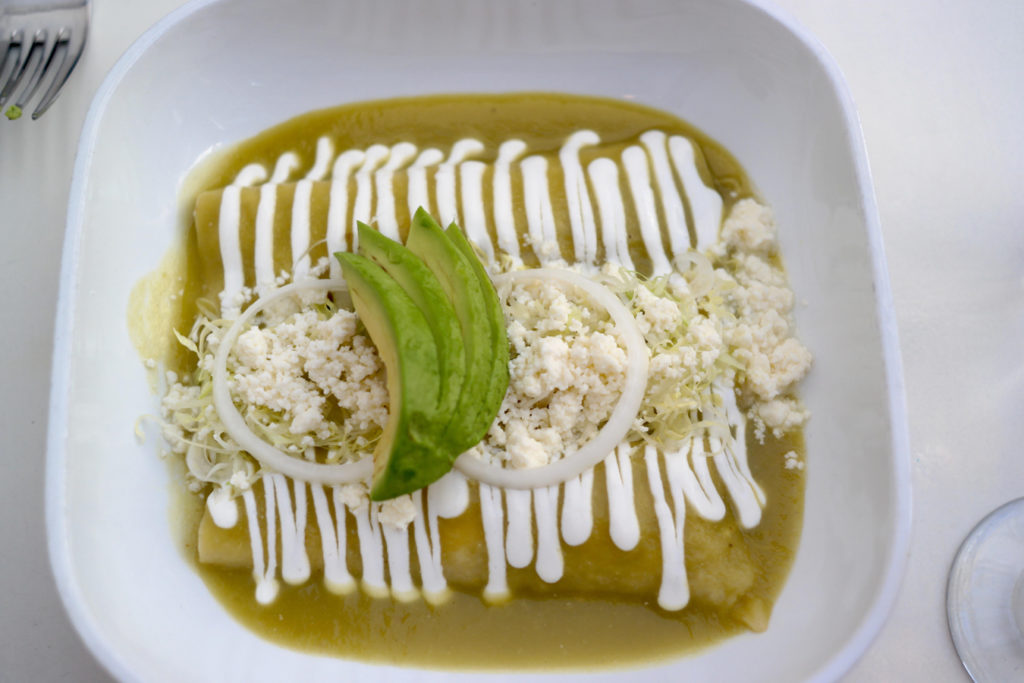 Cyril decided on the barbacoa special of the day, which was braised lamb in a guajillo chile sauce with pickled veggies and tortillas.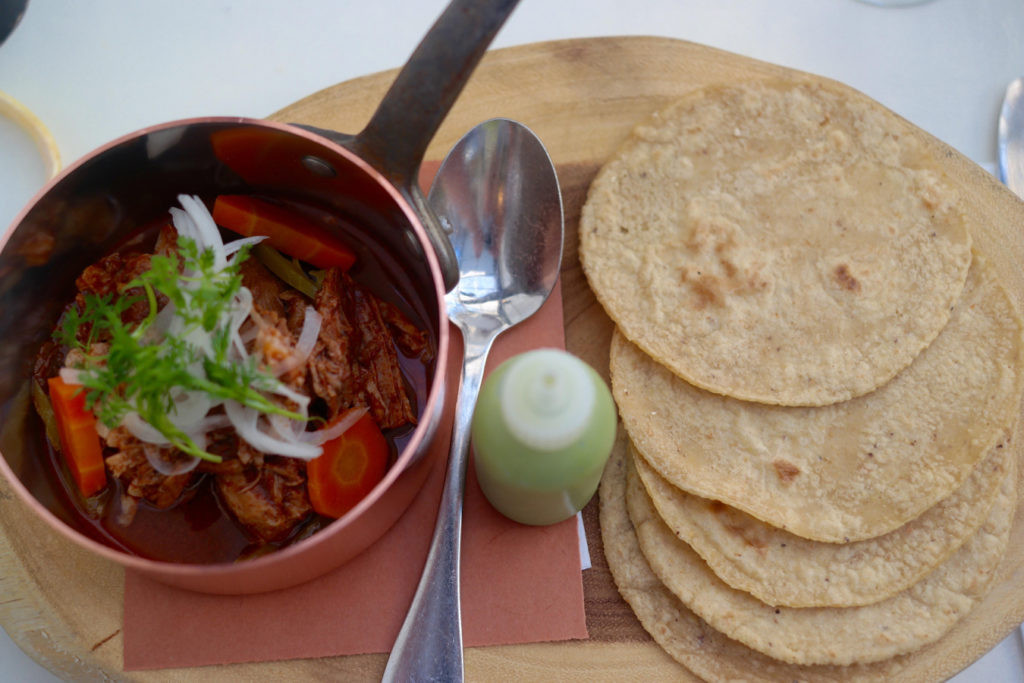 And then we finished our meal with the Mexican chocolate pot de creme:  a cinnamon-chocolate custard topped with whipped cream and cookies.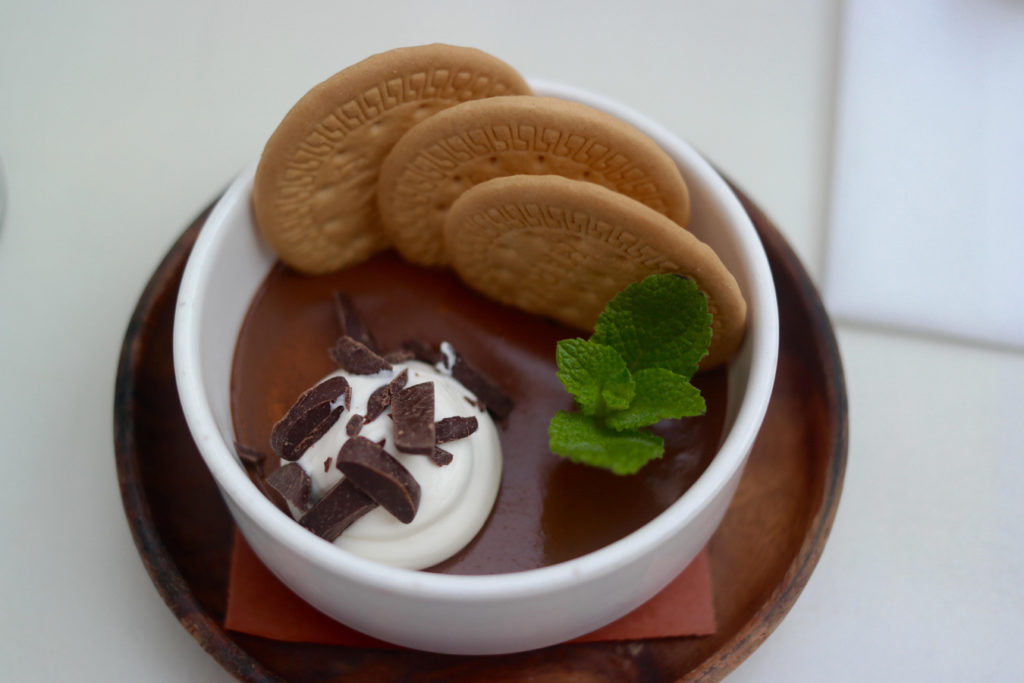 We also decided to visit Pok Pok, a restaurant on the waterfront in Brooklyn that serves northern Thai food.  There we started off our meal with the spicy papaya salad.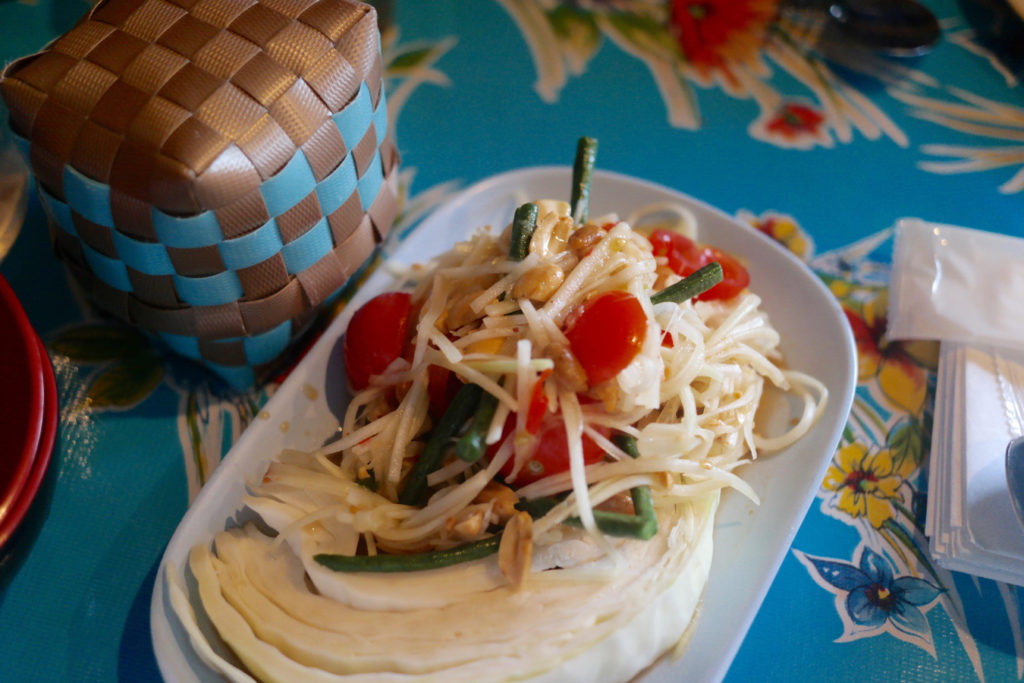 Cyril got both the fish sauce wings …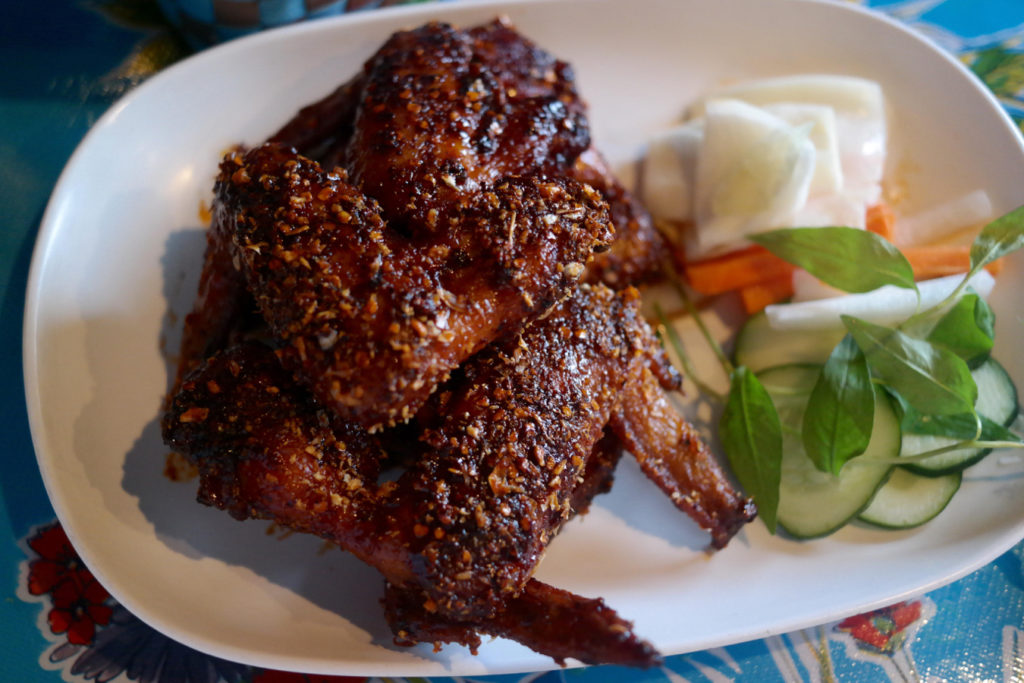 … and the phat peak buung fan dang, which is pork with chiles, oyster sauce, and fish sauce served with greens on ice.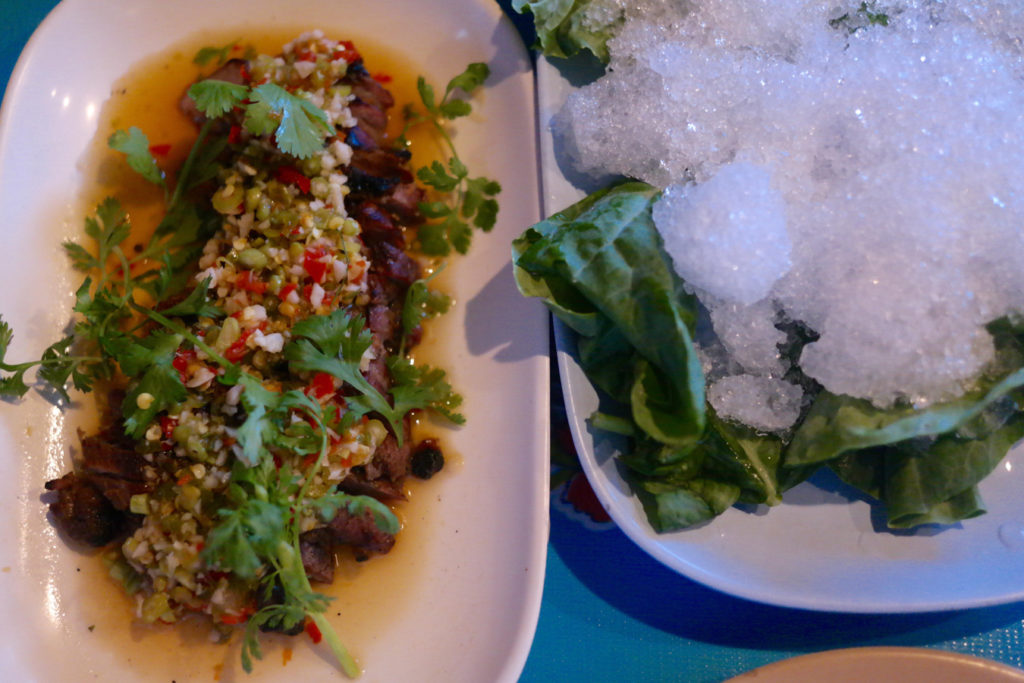 Miriam had the khao soi jay – a vegetarian curry soup with noodles, greens, and chili paste.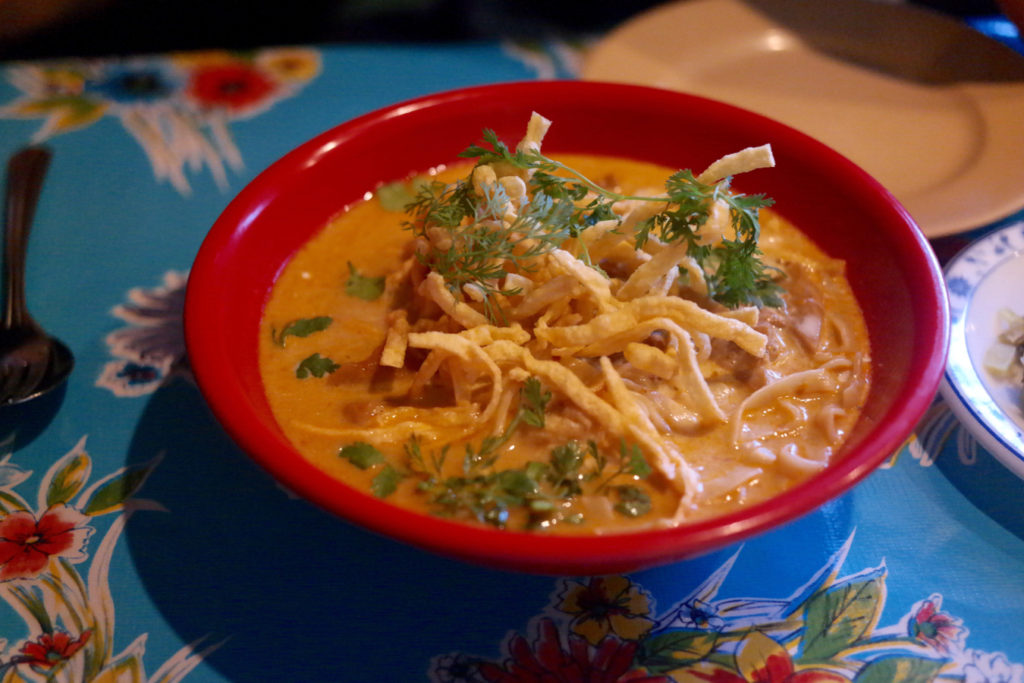 Finally, we decided one Saturday to visit the Soho outpost of Sant Ambroeus, a trendy chain of cafes and restaurants originating in Milan.  There we started off with some whipped homemade ricotta topped with nutmeg, balsamic vinaigrette, and a puree of apples, squash and chestnuts.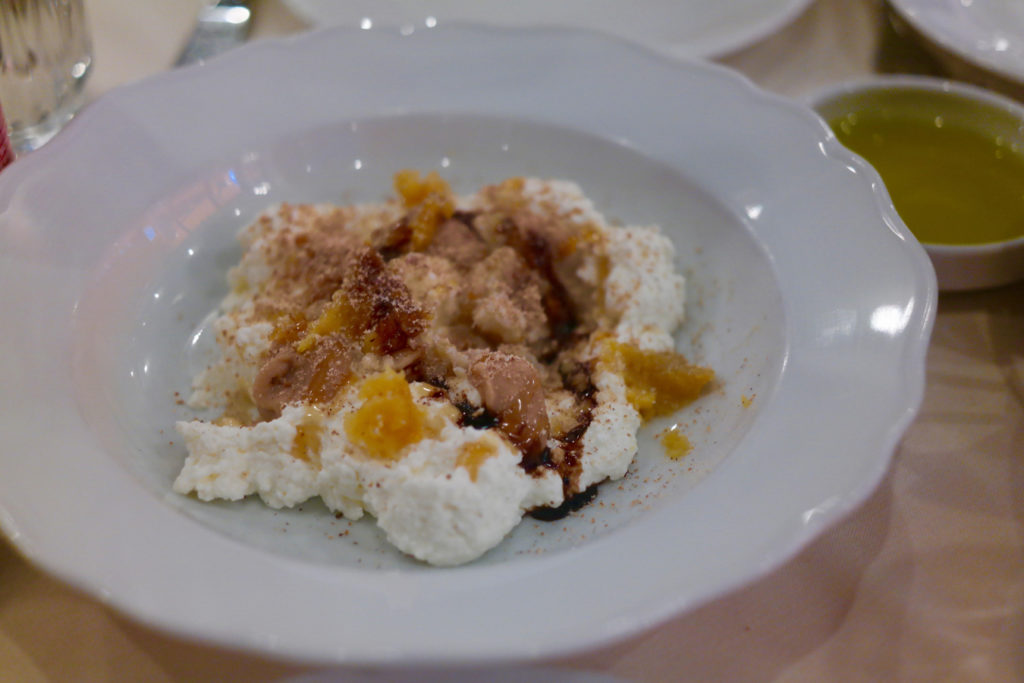 We ate the ricotta spread on the crusty bread they served us.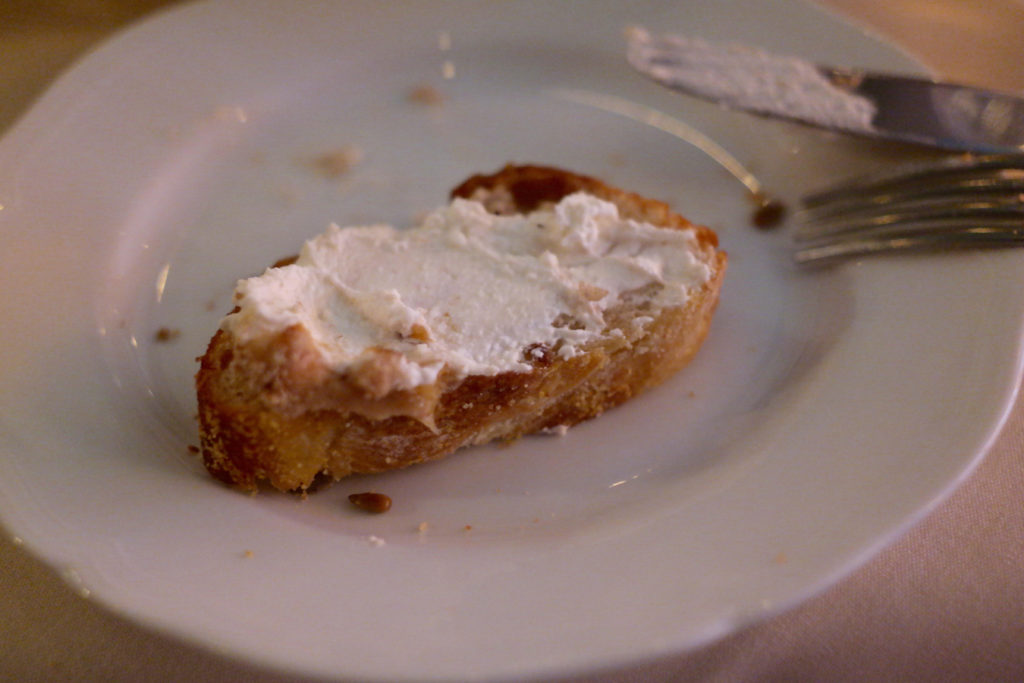 Miriam decided to get a simple cacio e pepe pasta dish, which was nice and mildly spicy with tons of pepper.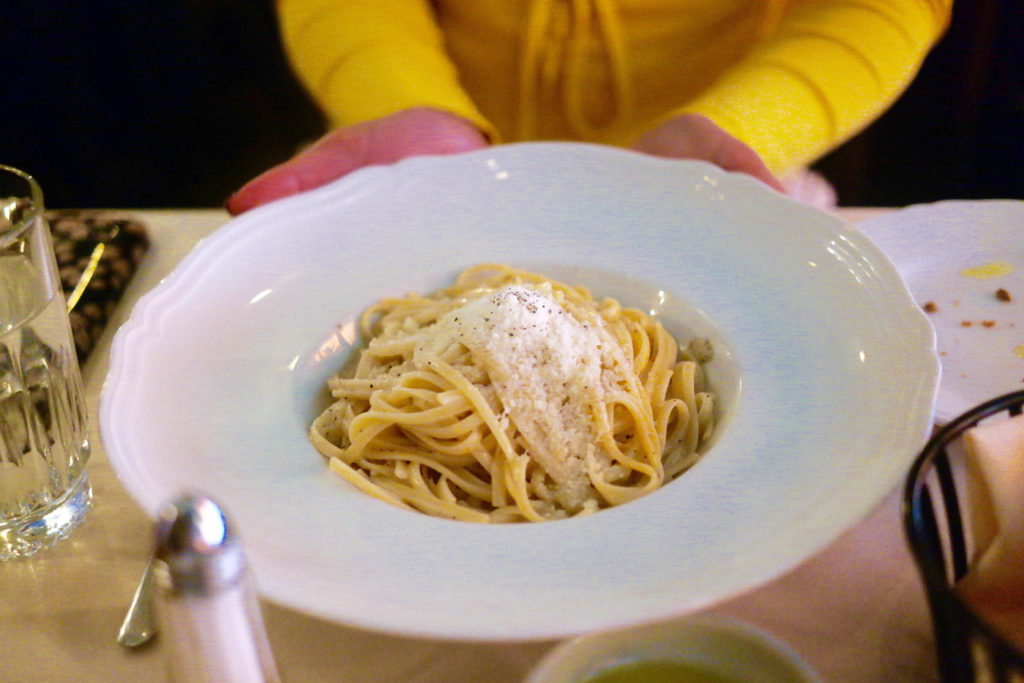 Cyril went all out, though – he ordered the squid ink pasta, which is served with pancetta and a poached egg.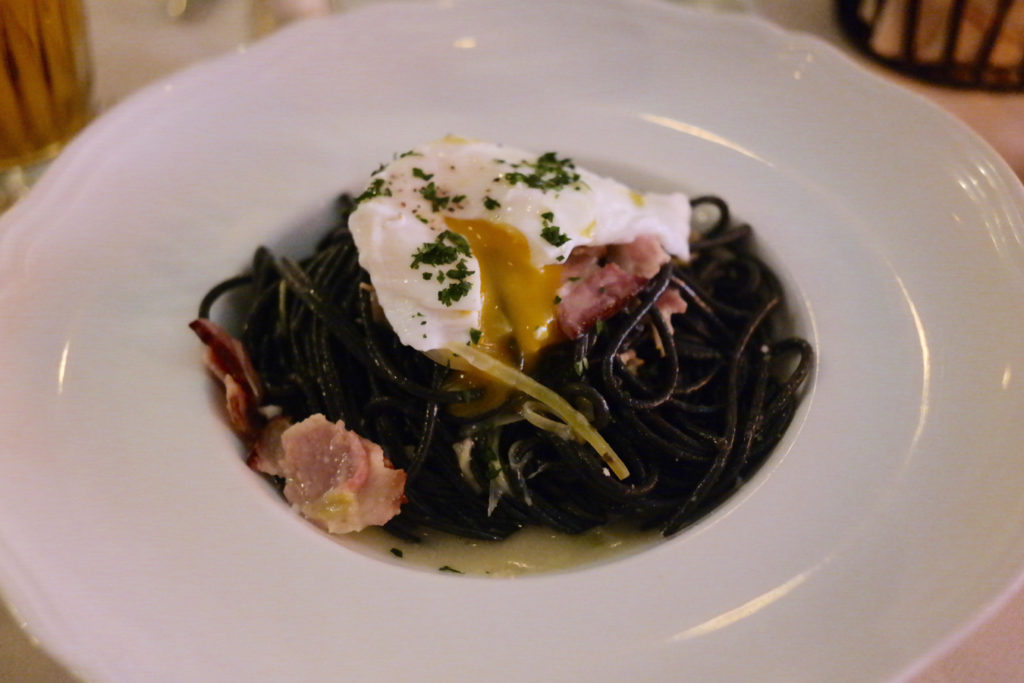 Three different restaurants, three different cuisines, and three sets of tasty vegetarian and meat dishes.  This is what we've been eating lately, but check back later to see more of our food adventures around New York!