Dumplings take many forms around the world – from ravioli to arepas to pierogis to gyoza – and there are tons of vegetarian versions.  If you're creative, you can come up with hundreds of different ingredient combinations to make your own meat-free dumplings.  We decided to cook up two different types of our own, so we'll show you how to make each one.
For our first set of dumplings, we used:
Black beans
2 ears of corn
Shredded cheddar cheese
Cilantro
Scallions
Tomato paste
Chili powder
Smoked paprika
Cumin
Cocoa powder
Wonton skins
Vegetable oil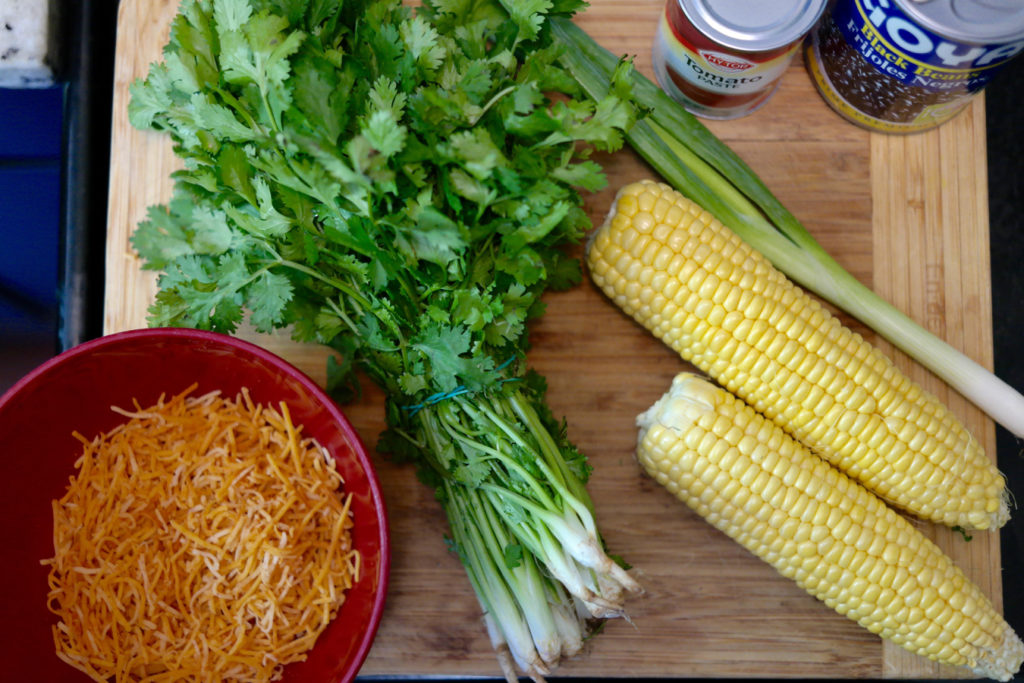 And for our second dumpling recipe, we used:
Frozen peas
Dill
Scallions
Cream cheese
Wonton skins
Vegetable oil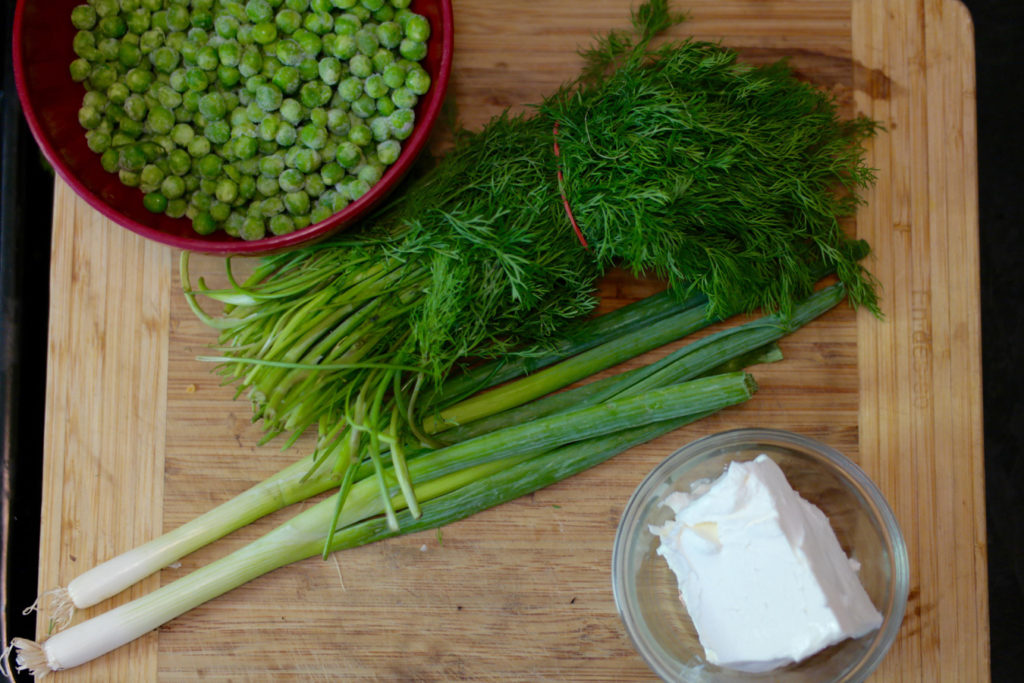 To make the first dumpling recipe, we shucked both ears of corn and mixed the kernels with half a can of black beans (which we drained), 1 cup of cheddar cheese, 2 diced scallions, and a few teaspoons of chopped cilantro.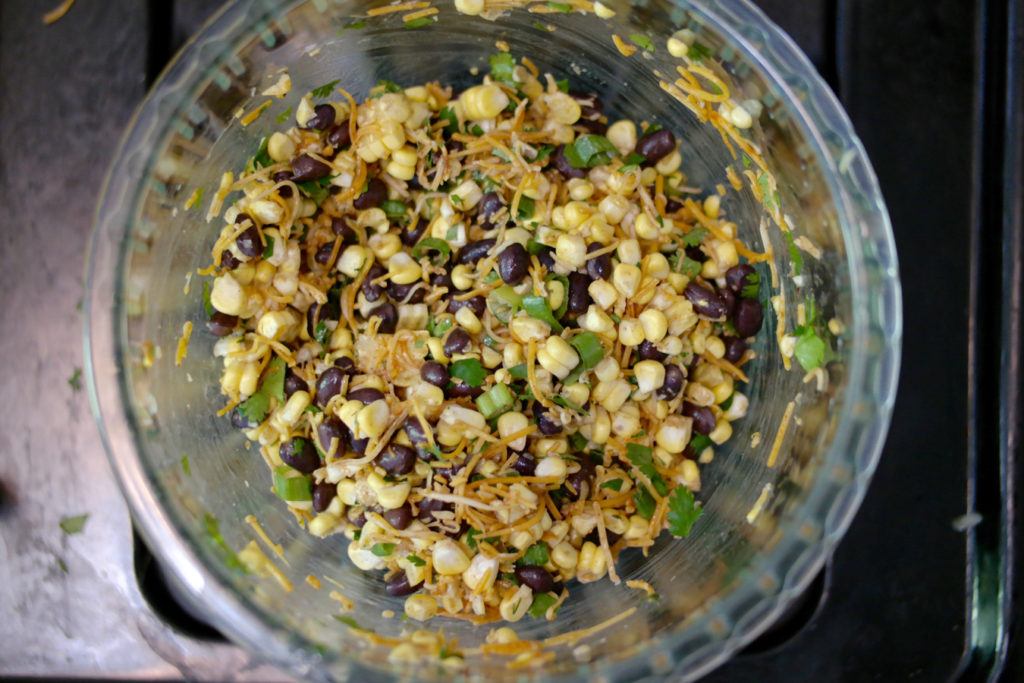 Then we measured out a tablespoon of tomato paste and one teaspoon each of chili powder, smoked paprika, cumin, and cocoa powder.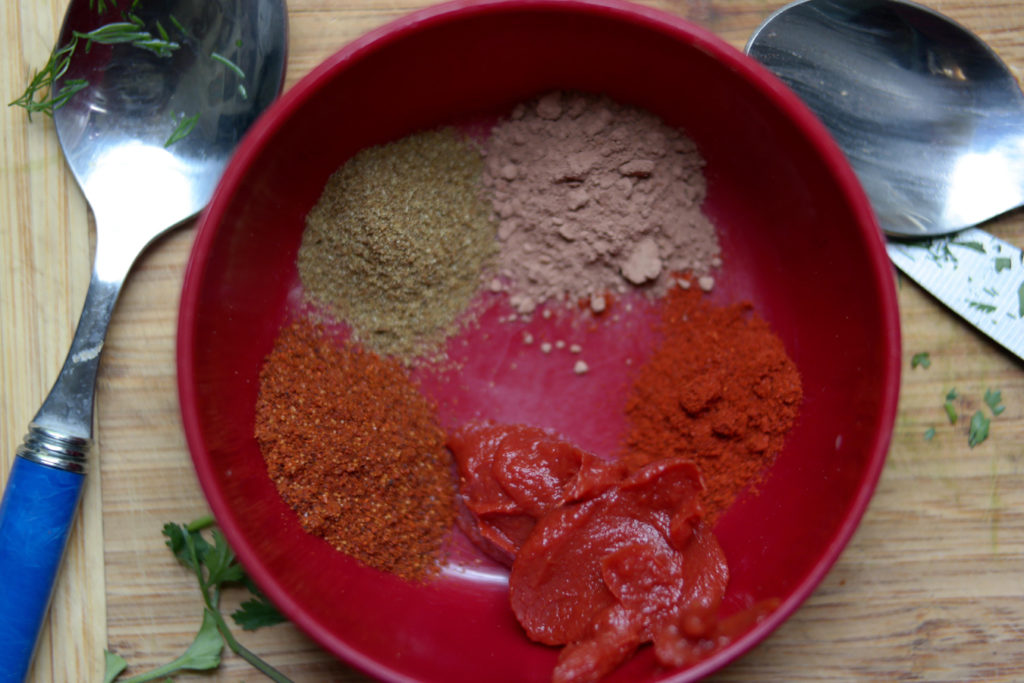 We mixed all of this in with our black bean and corn mixture, along with some salt and pepper.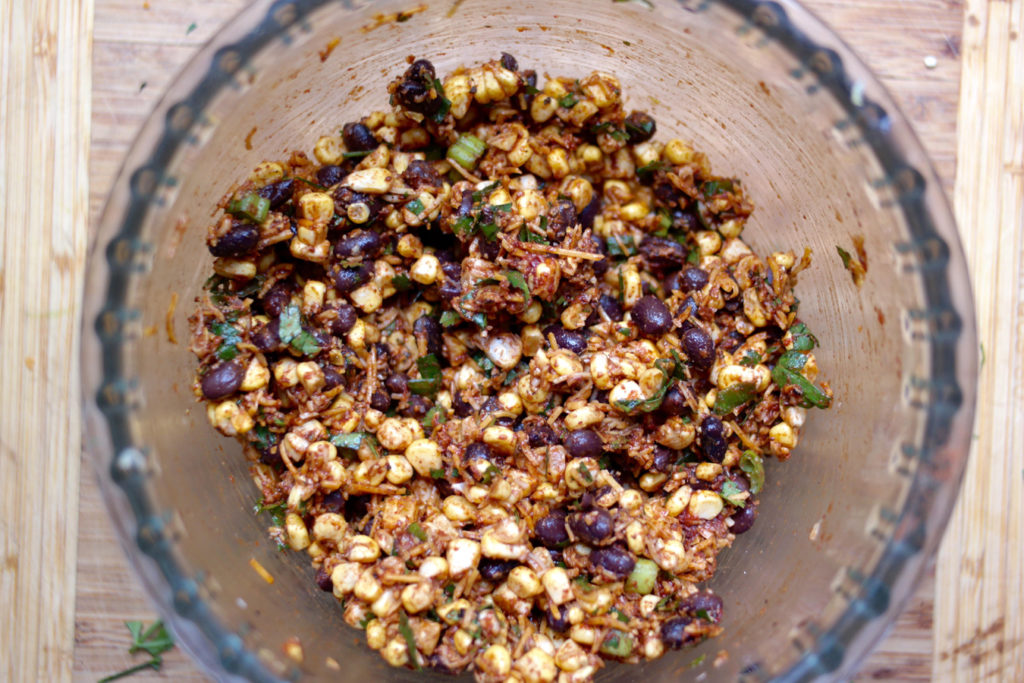 For our other dumplings, we placed about half a package of defrosted peas in a bowl with a few teaspoons of chopped dill and two diced scallions.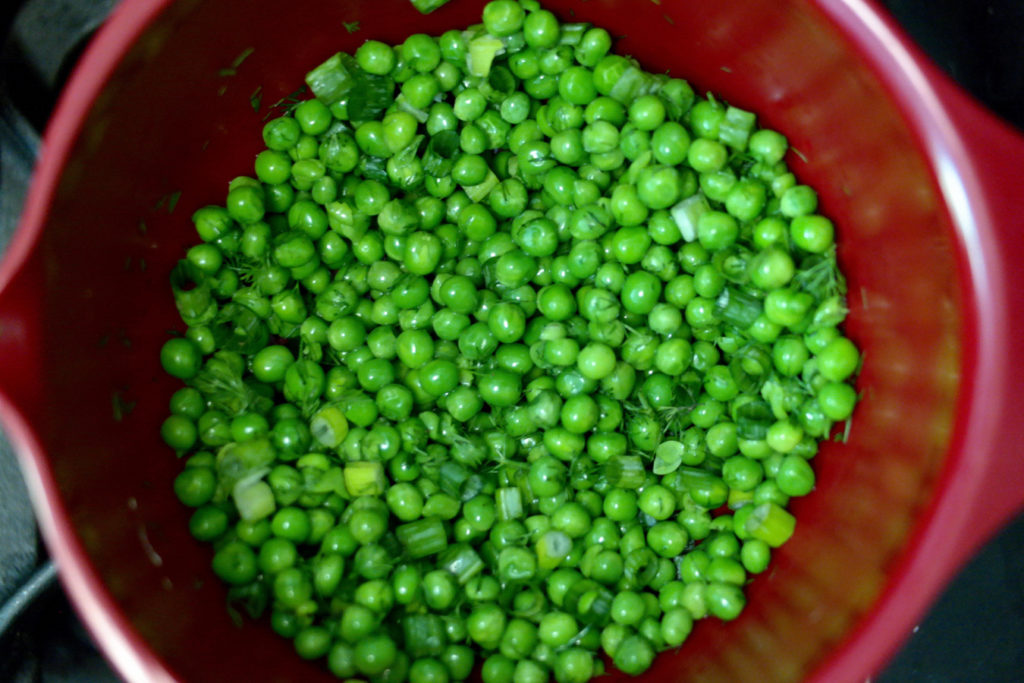 Then we added in about 6 ounces of cream cheese and some salt and pepper and used a potato masher to blend everything together.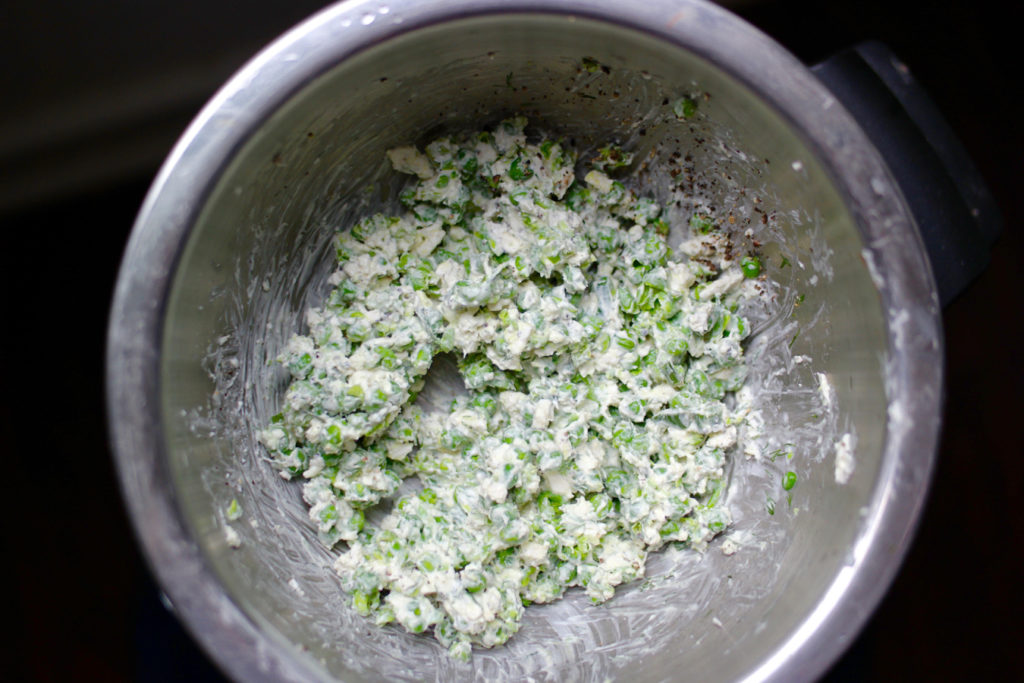 Once we had made our two dumpling mixtures, we opened a package of wonton skins and laid them out on a flat surface.  We placed a small spoonful of each mixture into the center of the wonton skins and then wet the edges so they would stick together.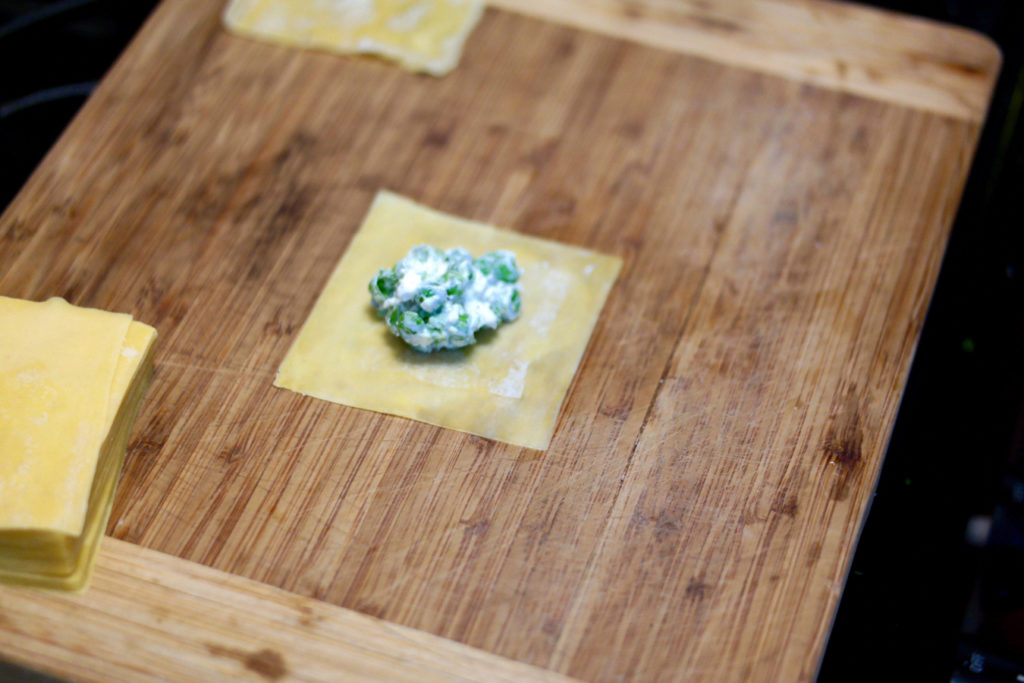 For the pea-cream cheese dumplings, we folded each wonton skin into a triangle, then wrapped the two corners around each other to make a little rosebud dumpling.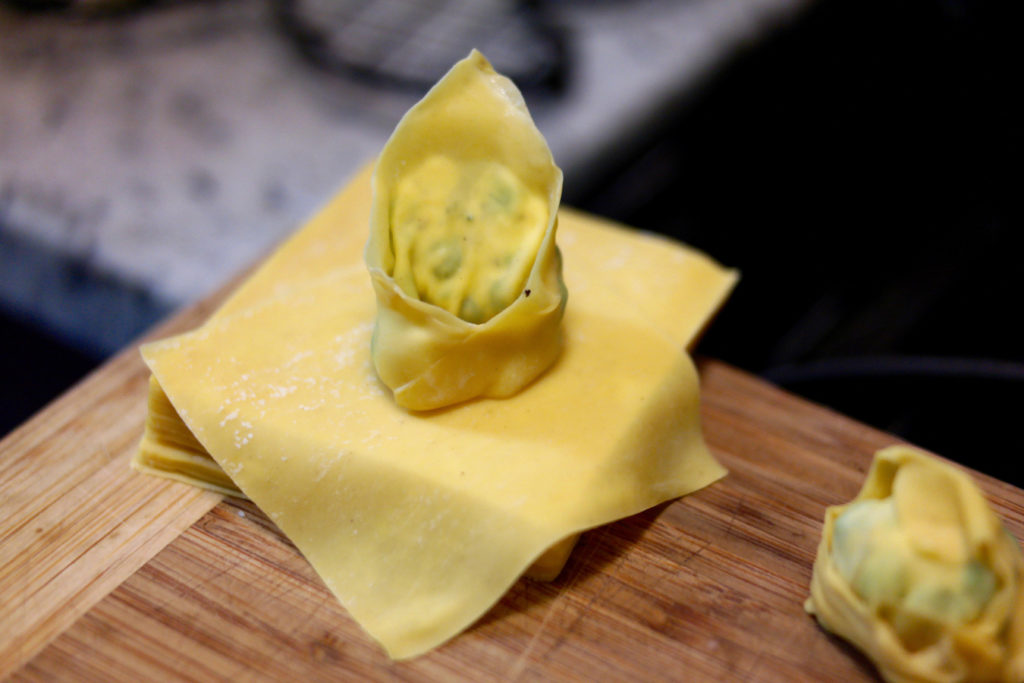 For the corn-black bean dumplings, we simply folded the wonton skins into triangles.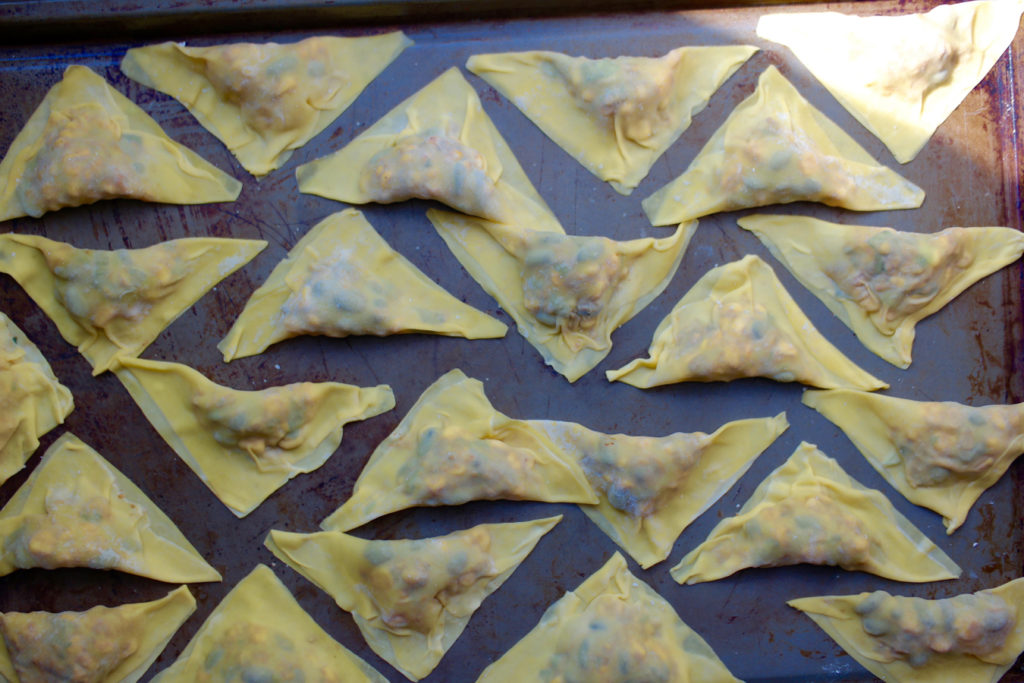 You can cook your dumplings in several different ways – by boiling or steaming them, for example – but we decided to fry them.  We placed a few inches of vegetable oil in a large cast iron skillet over medium-high heat and fried 5 or 6 dumplings at a time, flipping them over once they were browned on each side and then letting them cool off on paper towels to absorb any excess oil.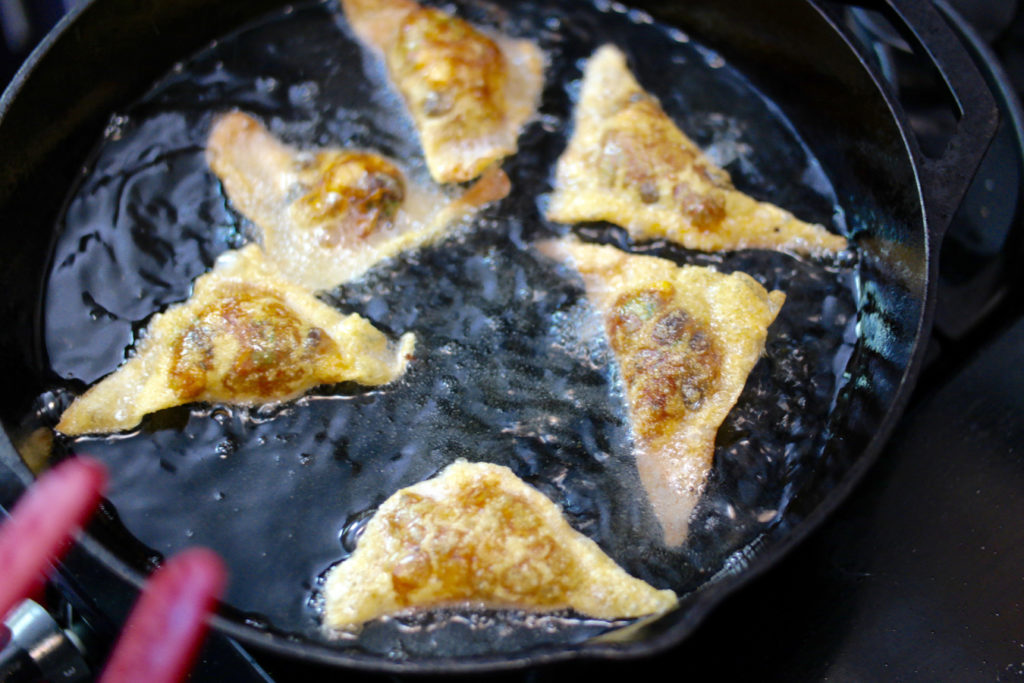 Here's what the black bean and corn dumplings looked like when they were done: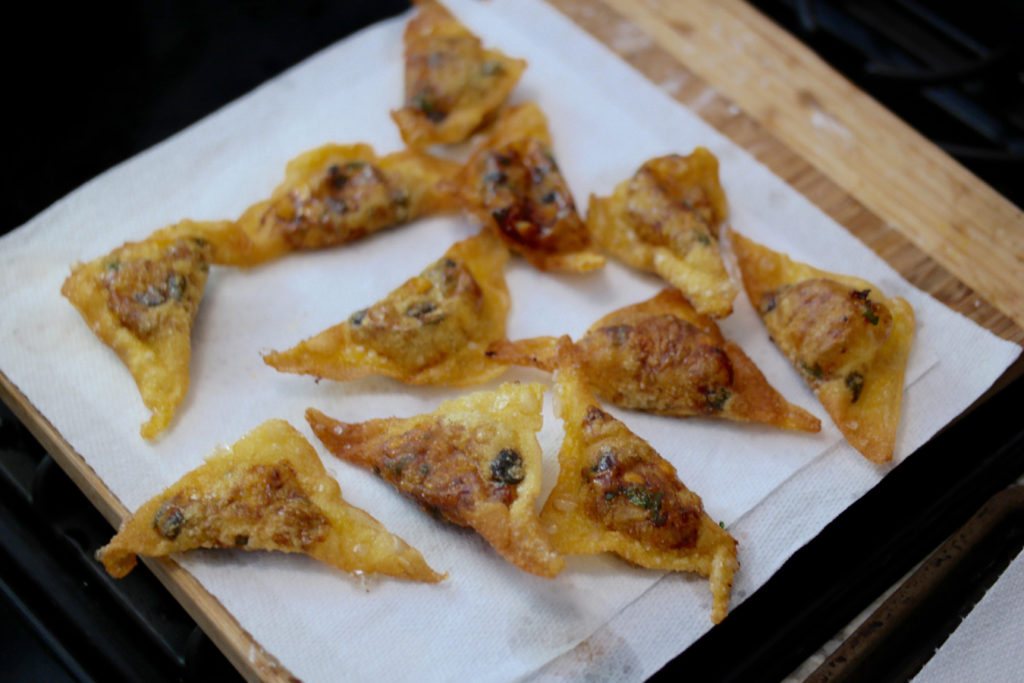 And here are our pea dumplings: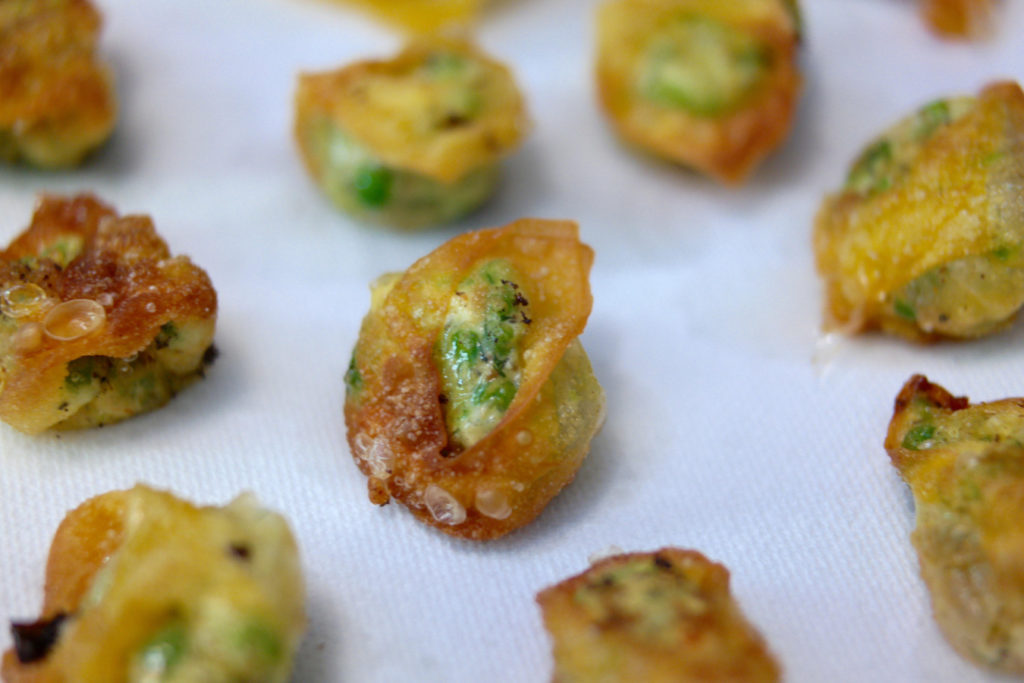 We'll admit – it took a while to fold an entire package of wonton skins into dumplings, so this isn't a simple snack to make.  But we got to get creative in making these dumplings and sculpting them into some fun shapes, and they were delicious.  We had one set of spicy dumplings and one creamy version and they balanced each other out nicely.  If you've got some time and you're looking to cook up something new and tasty, try out these dumplings – or create your own, because the possibilities are endless!