Miriam recently got the chance to take a cooking class with Hudson Table, and the theme of the night was vegan Thai food.  We thought we'd feature here some of the delicious dishes from the night and show you how to make them.  There's three different foods here to choose from:  seitan skewers, a papaya-mango salad, and vegetable pad thai.
To make the seitan skewers, you'll need:
Coconut milk
Garlic
Cilantro
Curry powder
12 ounces of seitan
Brown sugar
Tamarind concentrate
Chili sauce
Creamy peanut butter
Soy sauce
Paprika
Peanuts
For the mango-papaya salad, you'll need:
A pound of papaya
A mango
Tamarind concentrate
Palm sugar
A lime
A red onion
Cilantro
Peanuts
And to make the pad thai, you'll need:
Palm sugar
Soy sauce
Chili garlic paste
Tamarind concentrate
A pound of broccoli
A red bell pepper
A green bell pepper
A yellow bell pepper
12 ounces of rice noodles
A shallot
Bean sprouts
Chives
Cilantro
Peanuts
You can make the seitan skewers first as an appetizer.  First, combine a cup of coconut milk, 2 minced garlic cloves, some chopped cilantro, and 2 teaspoons of curry powder in a bowl.  Then dry off the seitan, tear it into bite-sized pieces, and place it into the coconut milk mixture to marinate for at least 30 minutes.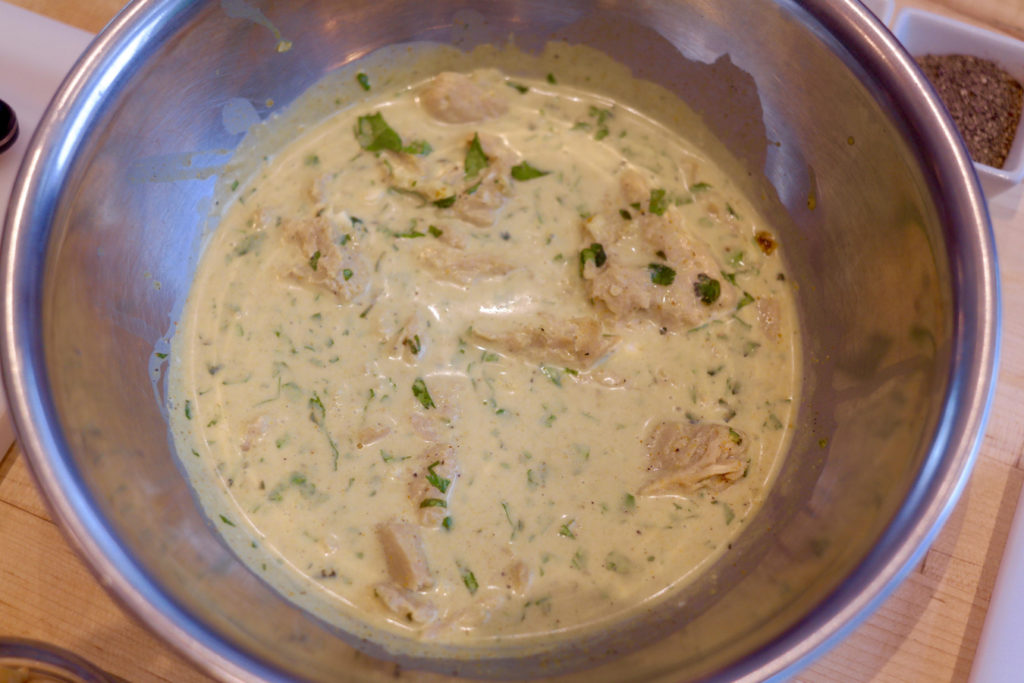 Meanwhile, you can make a peanut sauce for the seitan by placing another cup of coconut milk, 2 tablespoons of brown sugar, a tablespoon of tamarind, 1/3 cup of chili sauce, 1/2 cup of peanut butter, 2 tablespoons of soy sauce, 1/4 teaspoon of paprika, and 3 minced garlic cloves in a pot on the stove.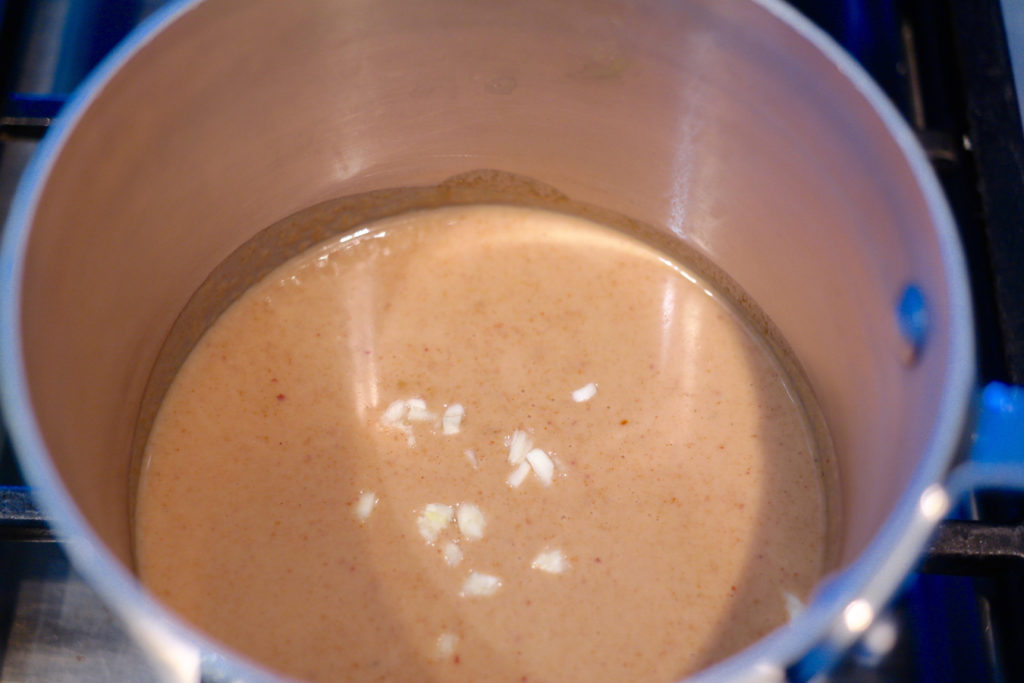 Simmer everything over medium heat for just 3 minutes, then pour your sauce into a bowl and sprinkled 3 tablespoons of crushed peanuts on top.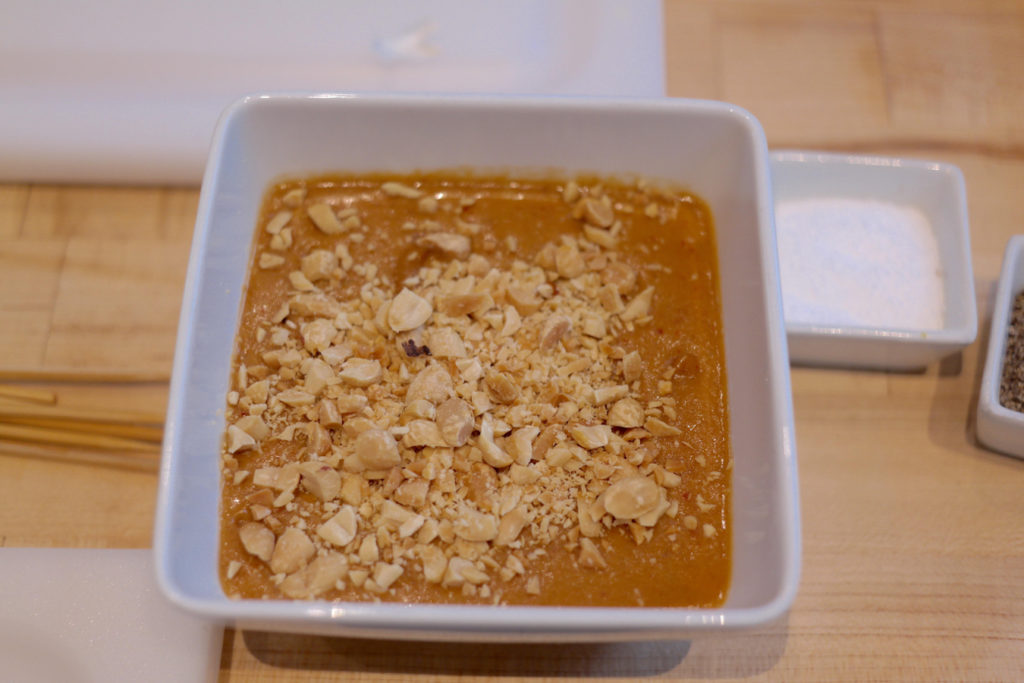 When your seitan is done marinating, thread pieces onto skewers.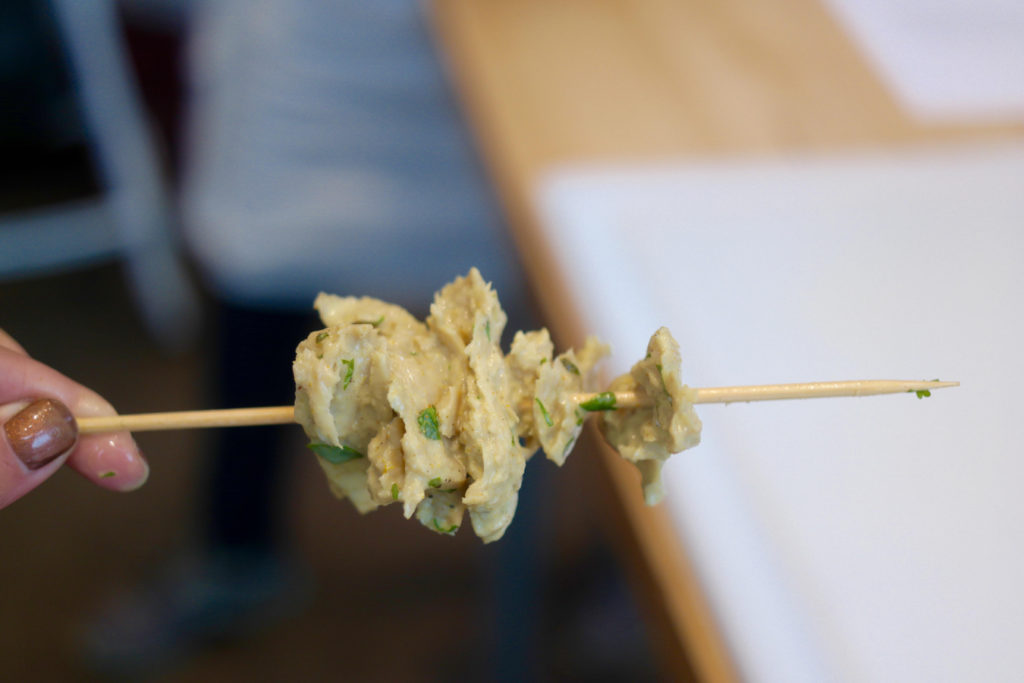 Then place a griddle over high heat on your stovetop and let the seitan pieces grill on each side just until they start to char.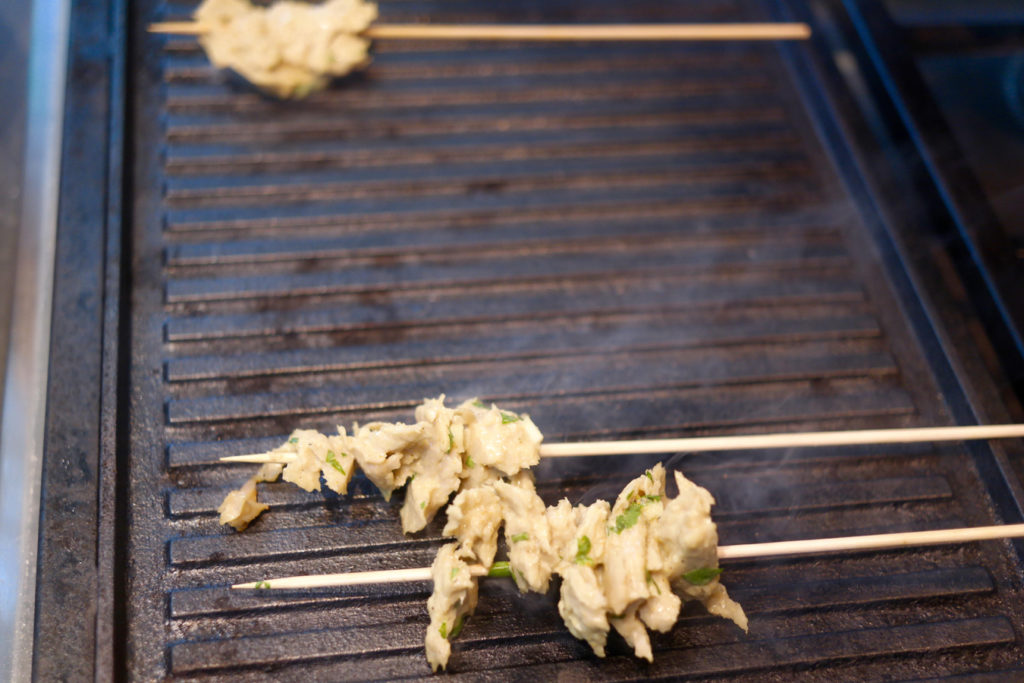 This is what your skewers should look like when they're done:
Then you can dip the seitan in the peanut sauce to eat.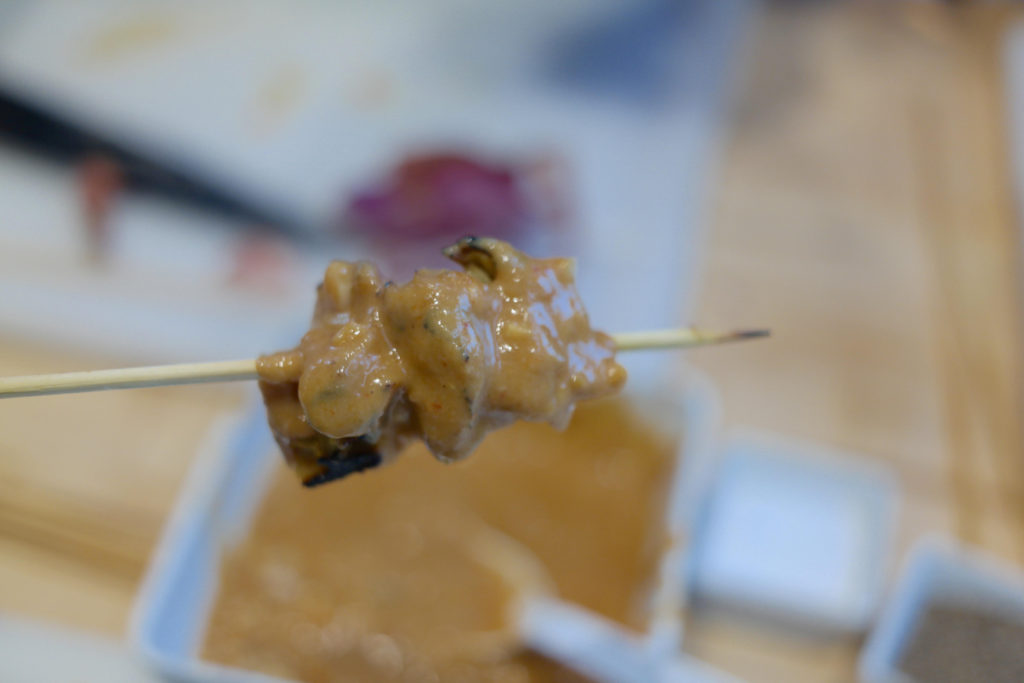 Next, you can make your salad by peeling and thinly slicing your mango and papaya, chopping up your onion and a handful of cilantro and adding it to the fruits, then mixing up a dressing of 2 tablespoons of tamarind, 3 tablespoons of palm sugar, and the juice and zest of your lime.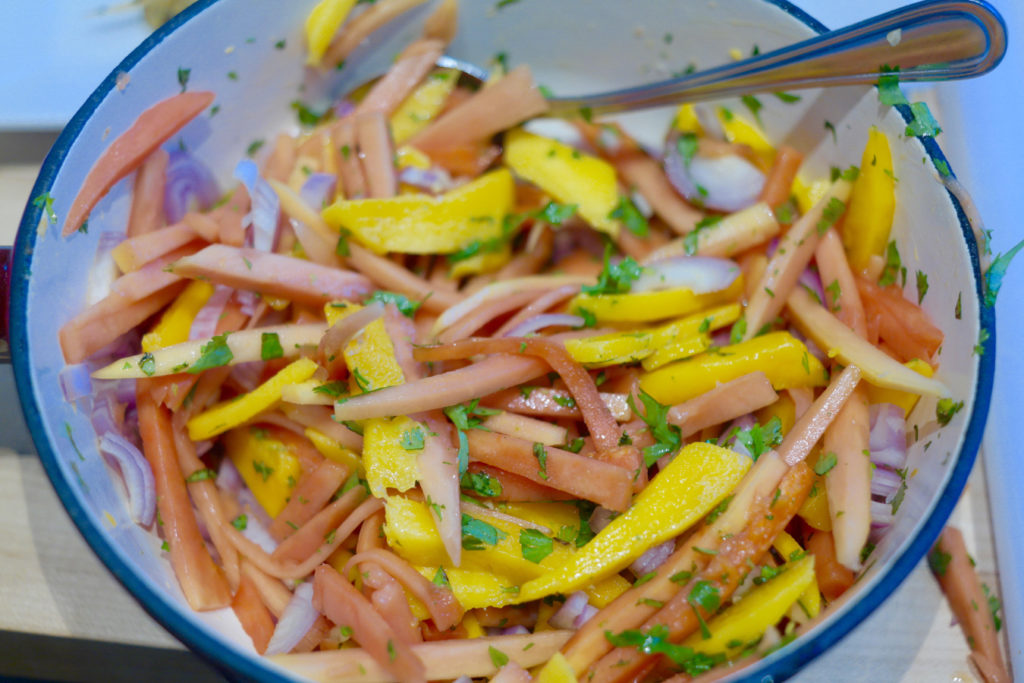 Finally, for the pad thai, you'll first need to soak your noodles in boiling water for at least 10 minutes.  In a separate bowl, make your pad thai sauce by whisking together 6 ounces of palm sugar, 1/3 cup of soy sauce, 2 tablespoons of chili garlic paste, and 3 tablespoons of tamarind.  Set this aside, then chop your broccoli into florets, cut your peppers into strips, and mince your shallot.  Mix everything with a teaspoon of soy sauce.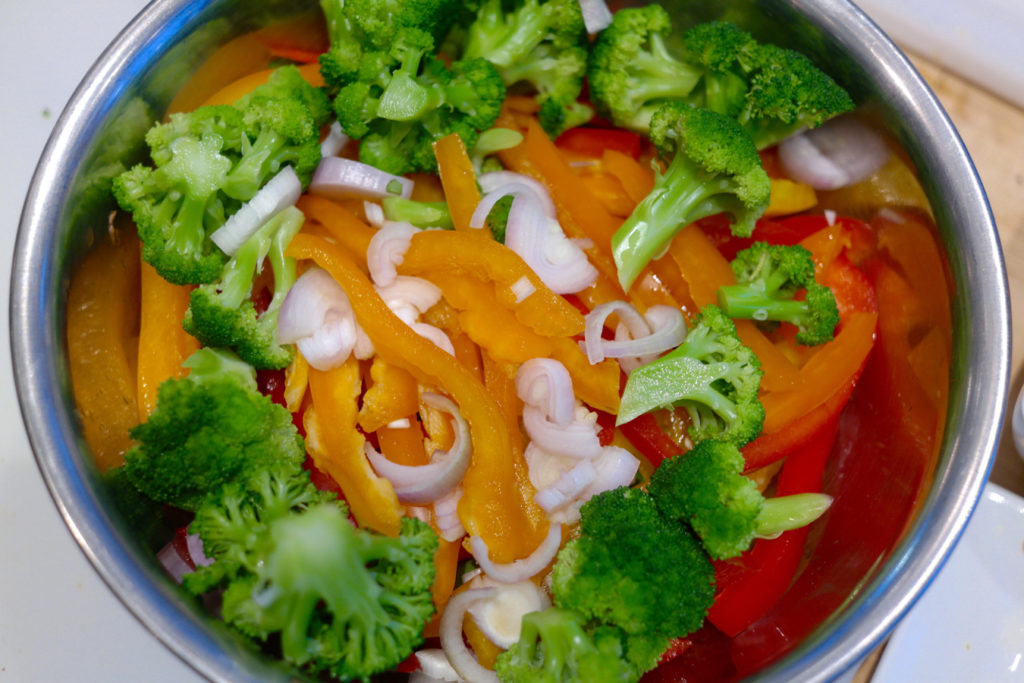 In a wok, heat about a tablespoon of vegetable oil over high heat and add in your veggies, along with a minced shallot, one bunch each of chopped chives and cilantro, and a large handful of bean sprouts.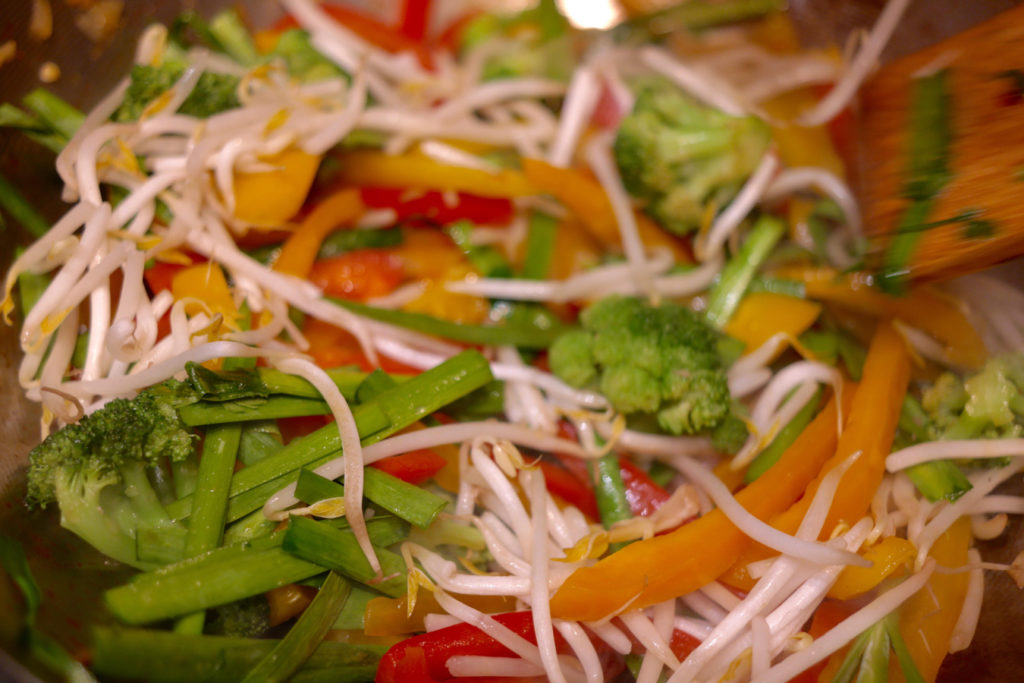 Sauté everything until the vegetables are cooked, then add in your noodles along with the pad thai sauce.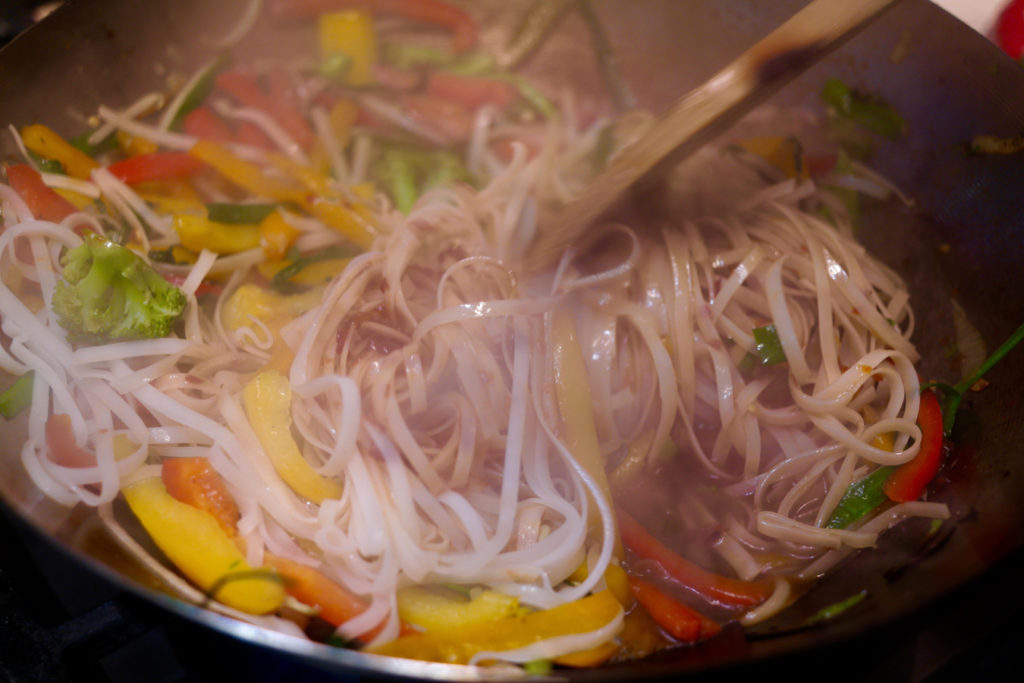 Mix everything together and cook only until the noodles are tender, then serve your pad thai with crushed peanuts on top.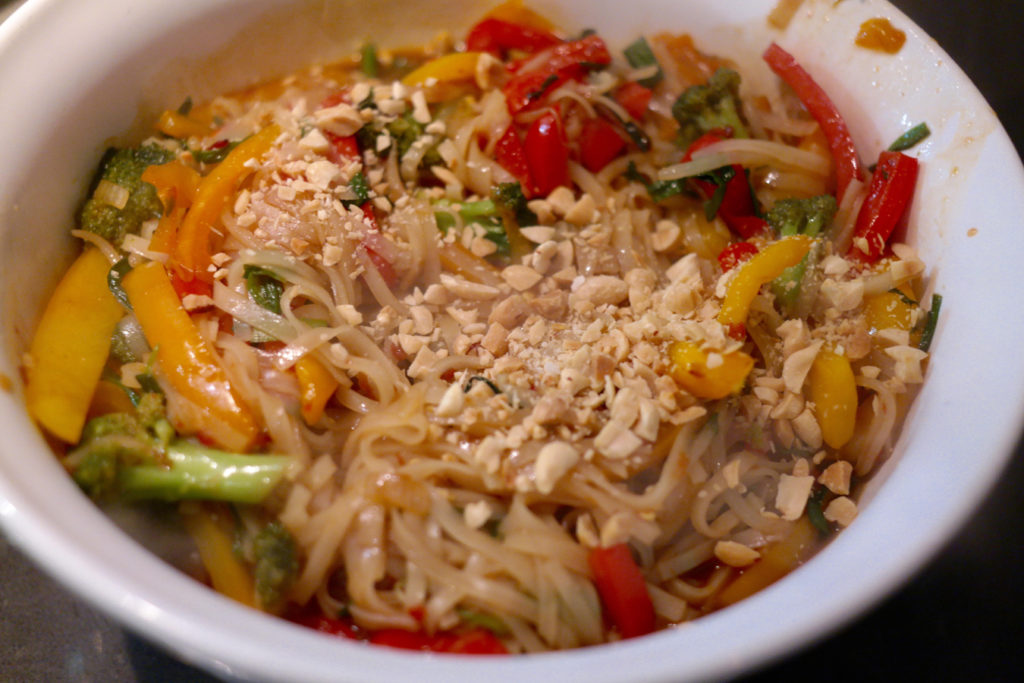 And there's your 3-course, 100% vegan Thai dinner.  You might have to hunt down some of the more unusual ingredients you need here, and there is a lot of chopping and ingredient prep to be done, but you'll end of with some impressive and tasty food.  You can make these three recipes together, or you can serve them each by themselves, but if you've got some time and want to get creative try this Thai food out.