Tikka masala is a popular dish in Indian cuisine, but it's not really from India – many food historians agree that it was probably invented in the U.K., reflecting the long history of colonialism between those two countries.  Tikka masala is usually made with chicken, but Miriam recently got a chance to take a cooking class with Taste Buds Kitchen, which has a location in Chelsea.  The theme of the night was vegan Indian food and one of the dishes that was made was a tikka masala recipe with chickpeas subbed in for chicken.  We're making our own version of that recipe here.
To make the tikka masala, you'll need:
Cumin
Whole coriander
Ground cardamom
Ground pepper
Ground cinnamon
Ground cloves
Nutmeg
Mustard powder
Red pepper flakes
Tumeric
An onion
Ginger
Garlic
A tomato
Tomato sauce
Frozen peas
A 15.5-ounce can of chickpeas
Coconut milk
Rice
A cinnamon stick
To make the spice mix for the tikka masala, we measured out a tablespoon of cumin, 1 1/2 teaspoons of coriander, 1 1/2 teaspoons of cardamom, 1 1/2 teaspoons of pepper, a teaspoon of cinnamon, 1/2 teaspoon of cloves, 1/2 teaspoon of nutmeg, a teaspoon of mustard powder, 1 1/2 teaspoons of red pepper flakes, and 2 teaspoons of tumeric.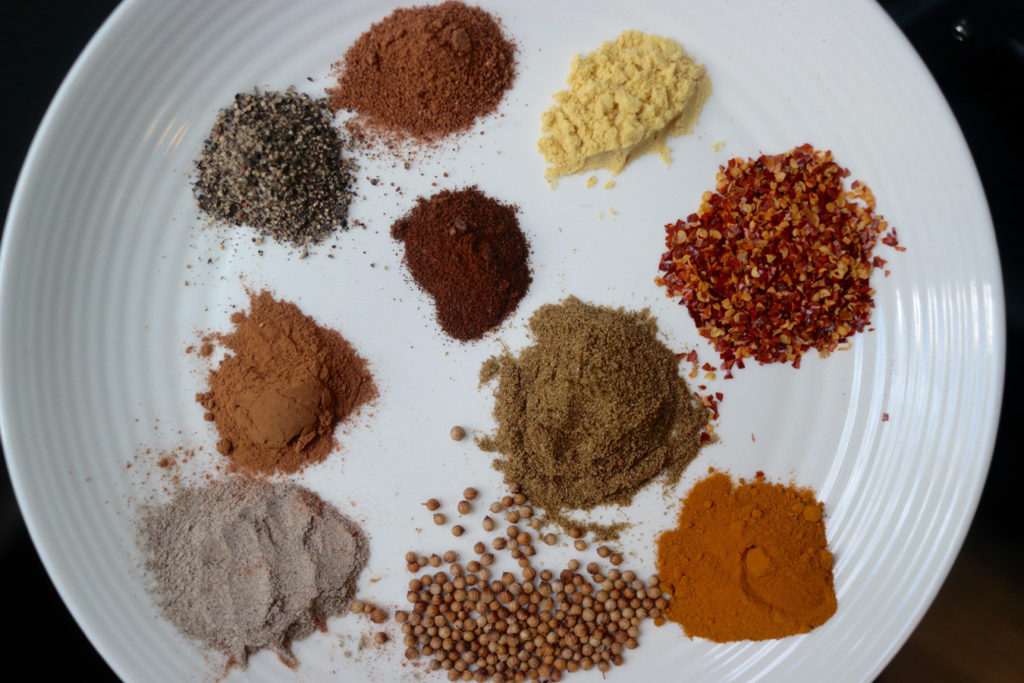 We toasted the coriander and red pepper flakes in a dry skillet for just a few minutes, until they were fragrant, then put them in a plastic bag and crushed them up with a rolling pin.  Then we mixed them in with the rest of the spices.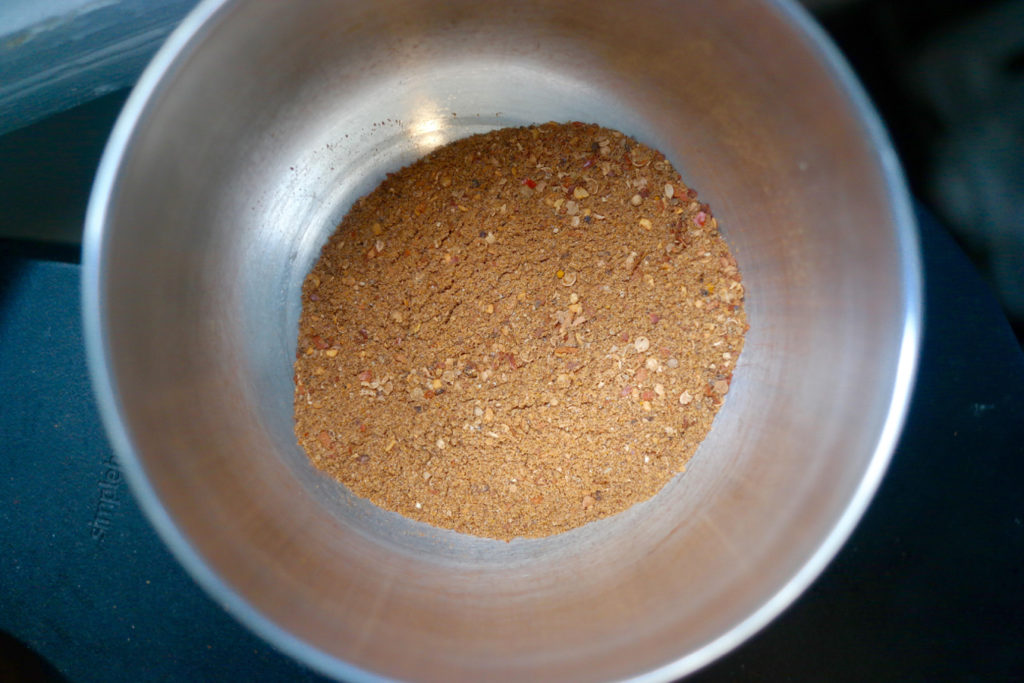 Next we measured out about a tablespoon of vegetable oil into a large, heavy skillet and placed in half a minced onion, 2 minced garlic cloves, and a tablespoon of minced ginger.  We sautéed these veggies until the onion just started to brown.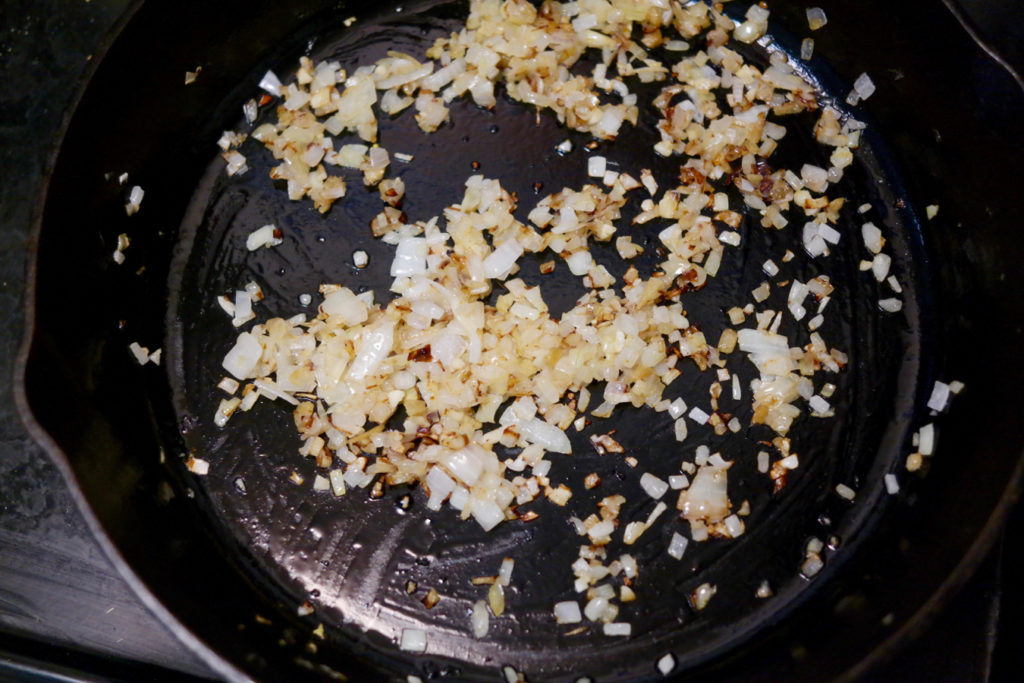 We then added in a tablespoon of our spice mix (you can save the rest for another dish) and a diced tomato and cooked the vegetables for another 2 minutes.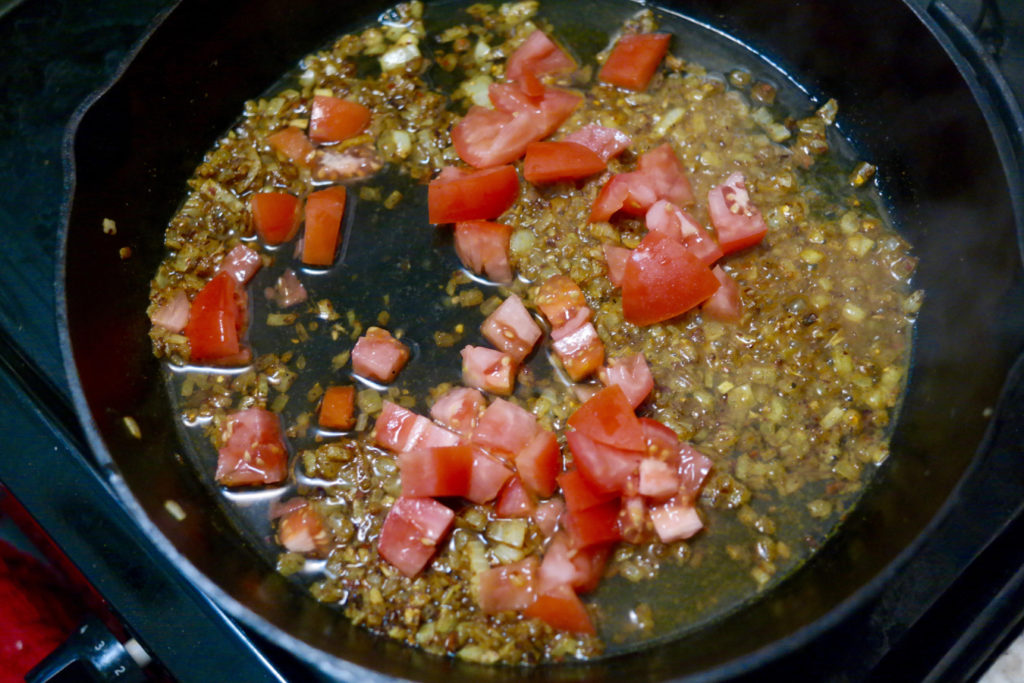 Next we mixed in a cup of tomato sauce and 1/2 cup of hot water mixed with half a Massel 7's Beef Style bouillon cube and let everything simmer for about 8 minutes.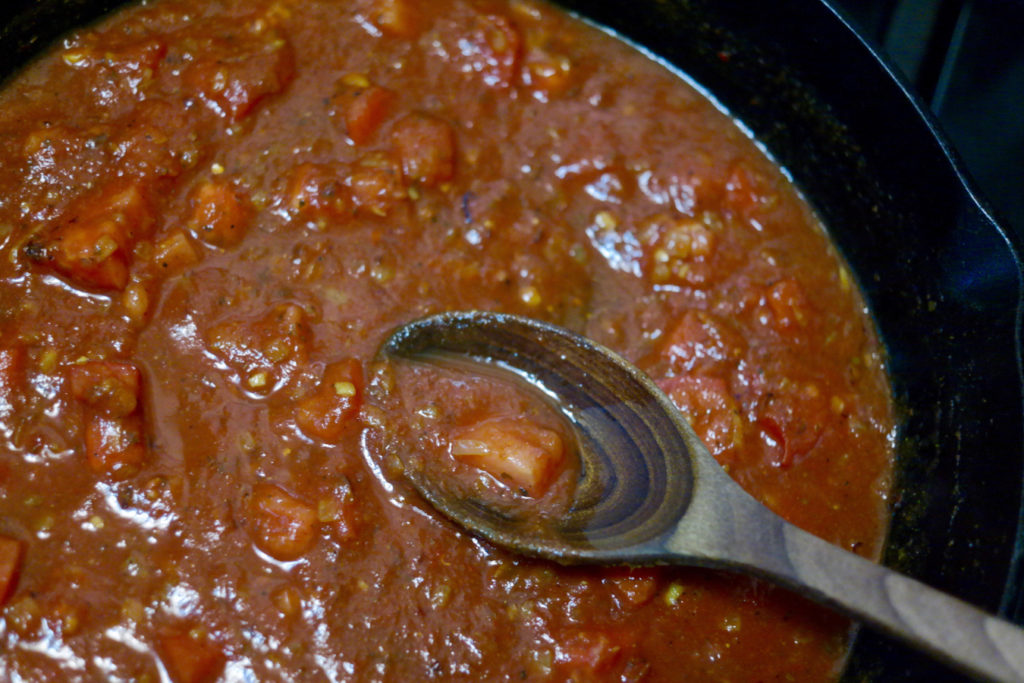 While the tikka masala was cooking we prepared our rice by measuring out 1 1/2 cups of dry rice and soaking the grains in just enough water to cover them for 20 minutes.  We diced up the other half of our onion and sautéed it in a tablespoon of olive oil along with 1/4 teaspoon each of cardamom, cloves, and cumin and one cinnamon stick.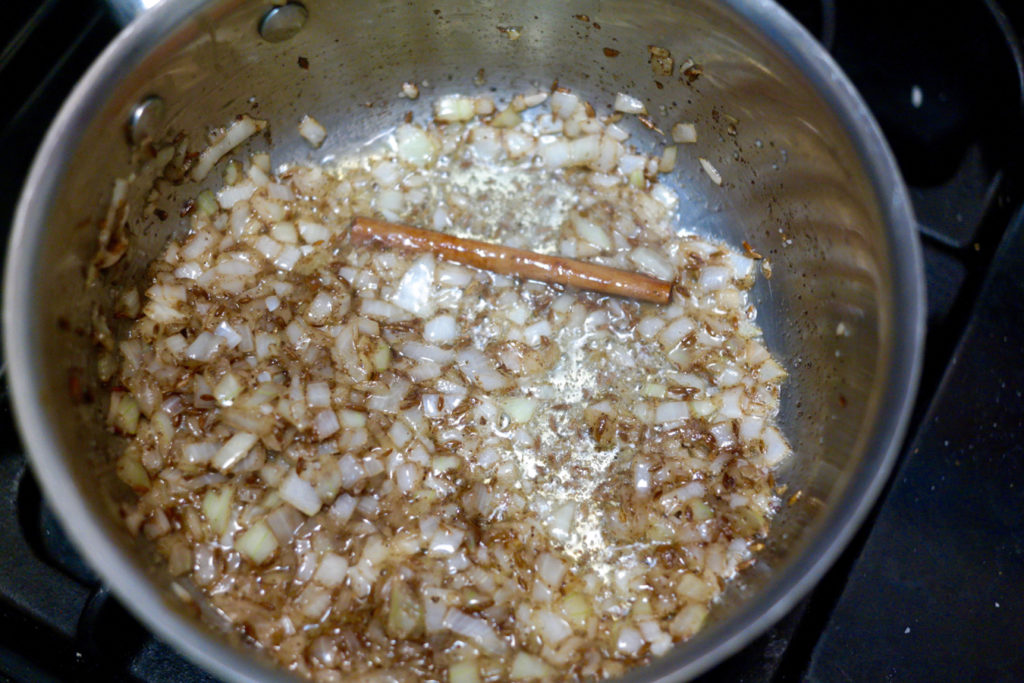 Once the rice was done soaking we added it to the onions and simmered it with 2 1/2 cups water until it was fully cooked.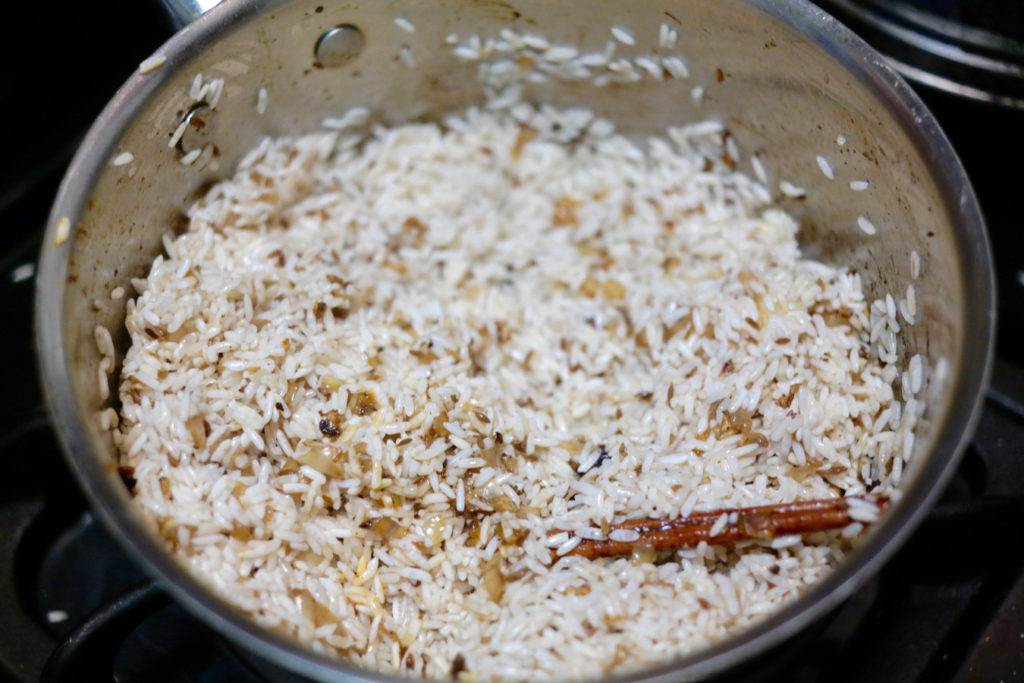 When the tikka masala sauce was done simmering, we added 1/4 cup of frozen peas and the entire can of chickpeas and cooked them for 2 minutes.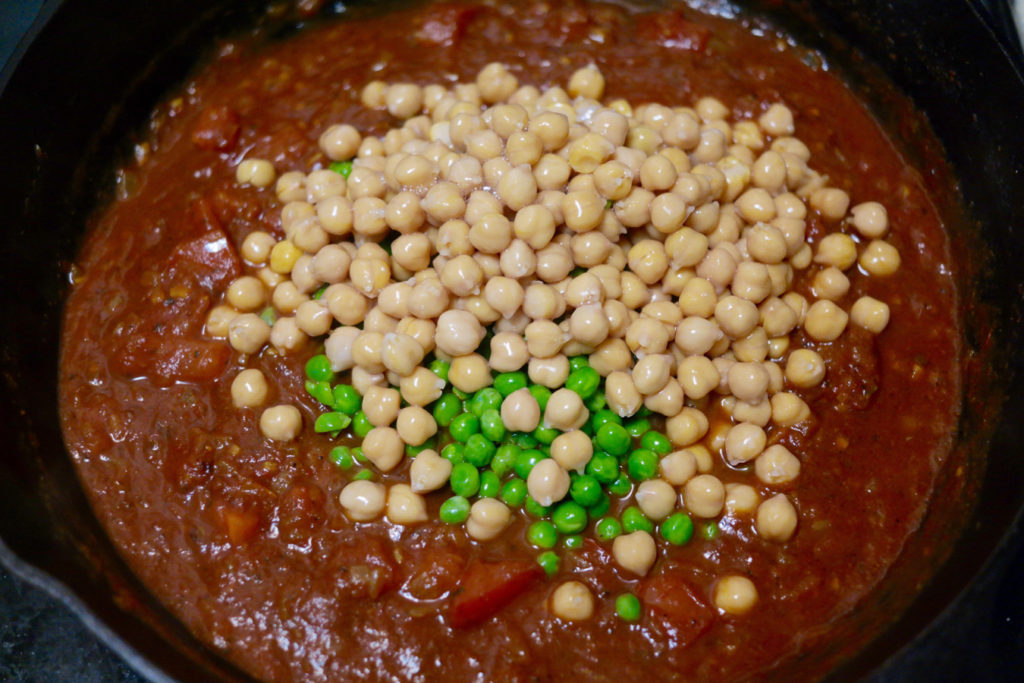 Then we took the tikka masala off the stove and mixed in 1/4 cup of coconut milk.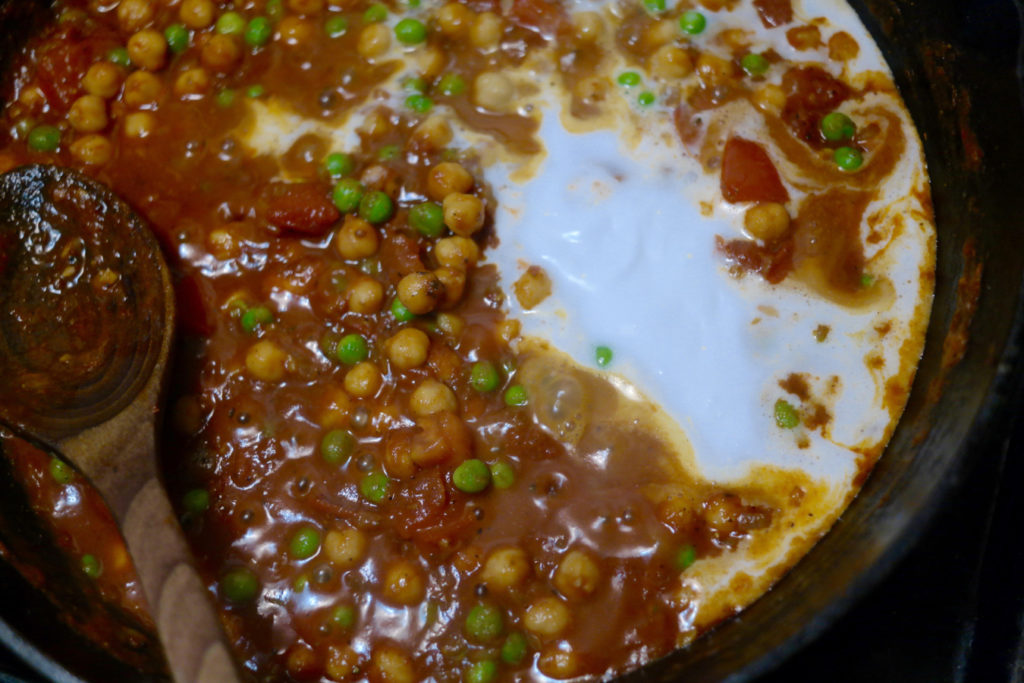 Here's what your chickpeas should look like when the tikka masala is done: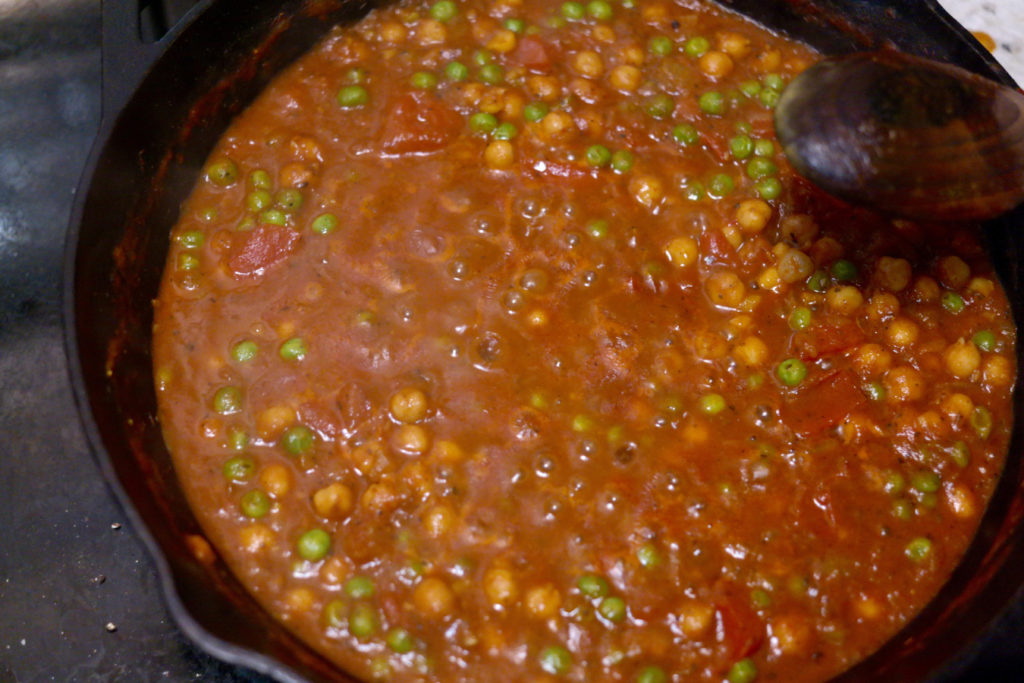 And once the rice was finished cooking, we served it alongside our tikka masala.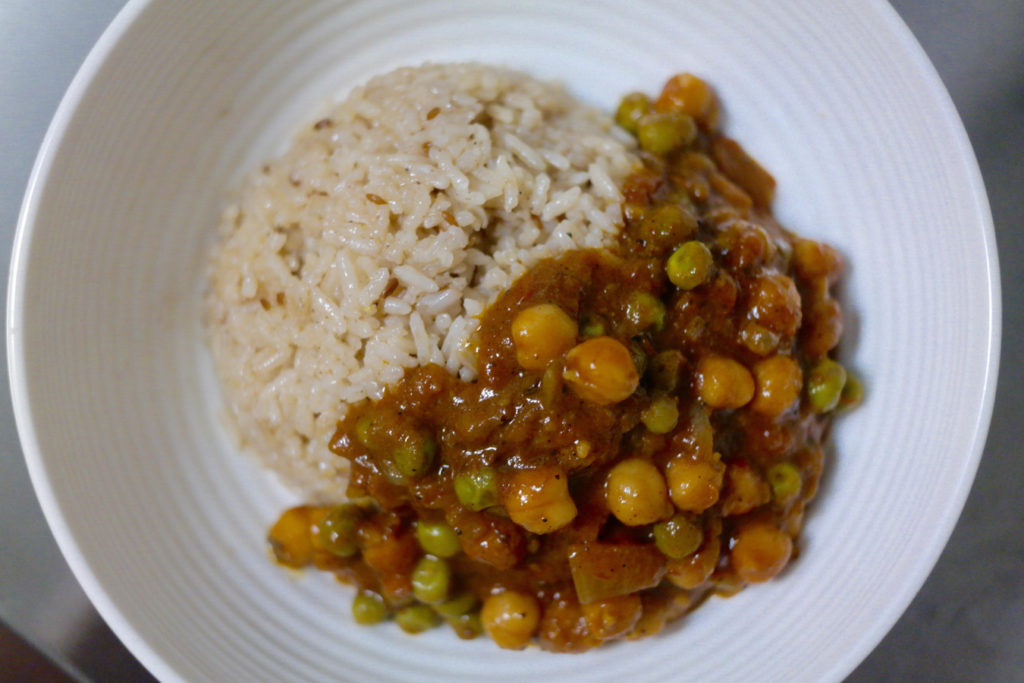 And there you have a filling vegan meal that's out of the ordinary and filled with all kinds of different flavors.  You will need a lot of spices to make this, but you'll end up with a tasty spice mix that you can use over and over again in other recipes.  And mixed in with the tender veggies in a creamy tomato-based sauce, the spices create a delicious and veggie-filled dinner that pairs well with our fragrant variation on your usual rice.  If you get a chance to gather all these ingredients, try this recipe out for a nice vegan dish.