Yes, it's about to be summer and the temperatures are rising – but the first week of June was on the chilly side here in New York and so last week we decided to make a soup.  This soup, to be specific, which was recently featured in the New York Times.  It's a unique blend of many different types of vegetables topped with a pesto sauce, and it was delicious!  We put our own spin on it, and this is how we made it.
We used:
Celery
A carrot
A leek
Thyme
2 small potatoes
2 zucchini
A large handful of string beans
One bunch of kale
A can of white beans
Small pasta shells
A tomato
A small bunch of basil
Parsley
Garlic
3 ounces of parmesan cheese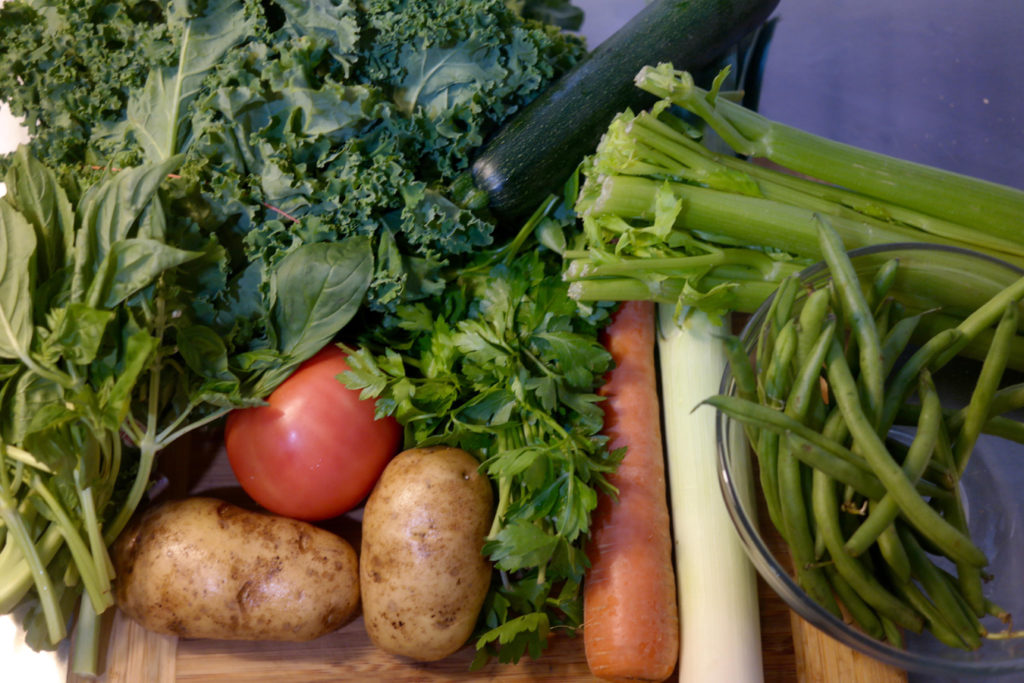 We first diced up our carrot along with the white and light green parts of our leek and one stalk of celery and placed everything, plus two sprigs of thyme, in a large soup pot to sauté with 2 tablespoons of olive oil over medium heat.  We let these veggies cook for about 10 minutes until the leek began to brown.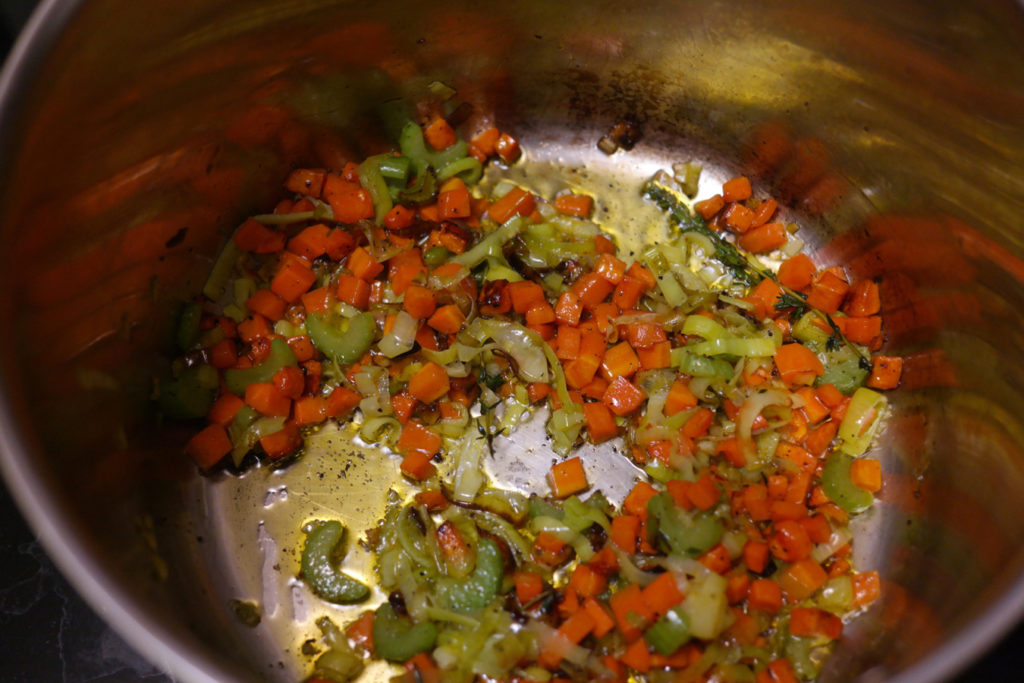 Next we chopped up our potatoes and added them to the pot along with 8 cups of water, then let this all simmer for another 10 minutes.  In the meantime we diced up our zucchini, roughly tore the leaves of half our bunch of kale, and trimmed and cut our green beans into small pieces.  Once the potatoes were done simmering, we added the rest of the vegetables to our pot, along with the entire drained can of white beans and 3/4 cup of the pasta.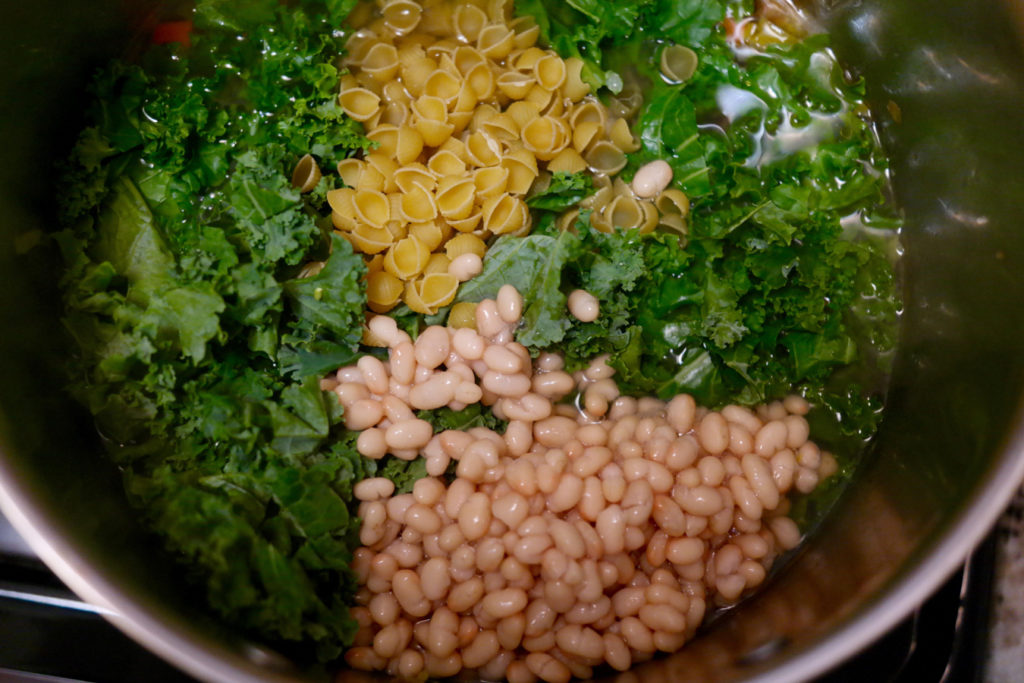 We let all of this cook for 10 minutes and started making our pesto.  We cored our tomato and put it in a food processor with all our basil leaves, a cup of parsley leaves, 2 tablespoons of olive oil, and 2 garlic cloves.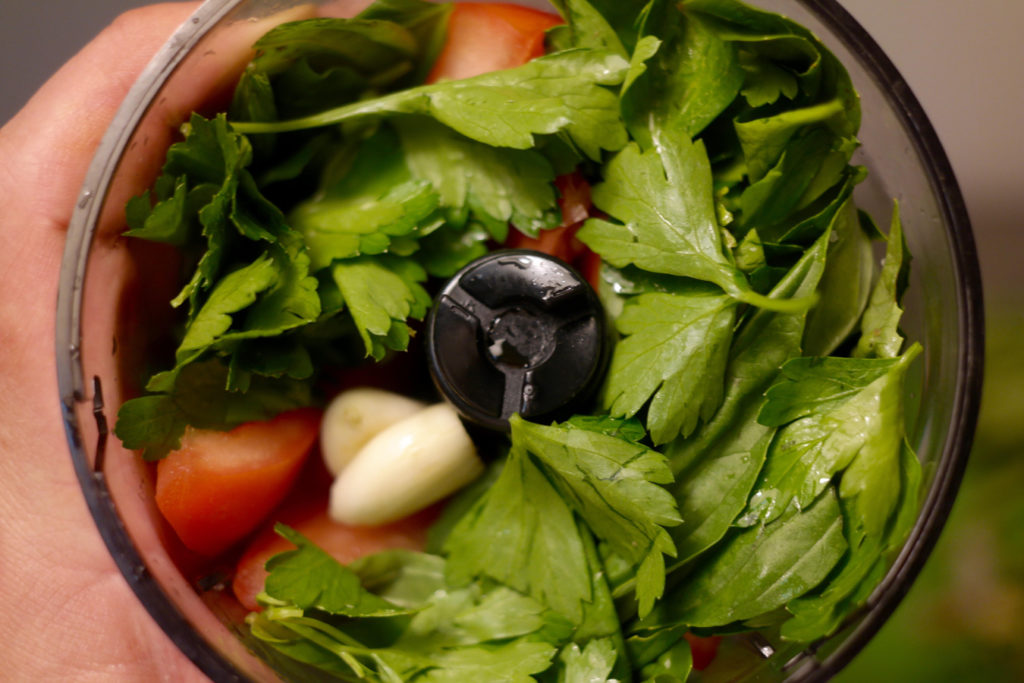 We processed all this together, then grated all of our parmesan cheese and mixed that in too.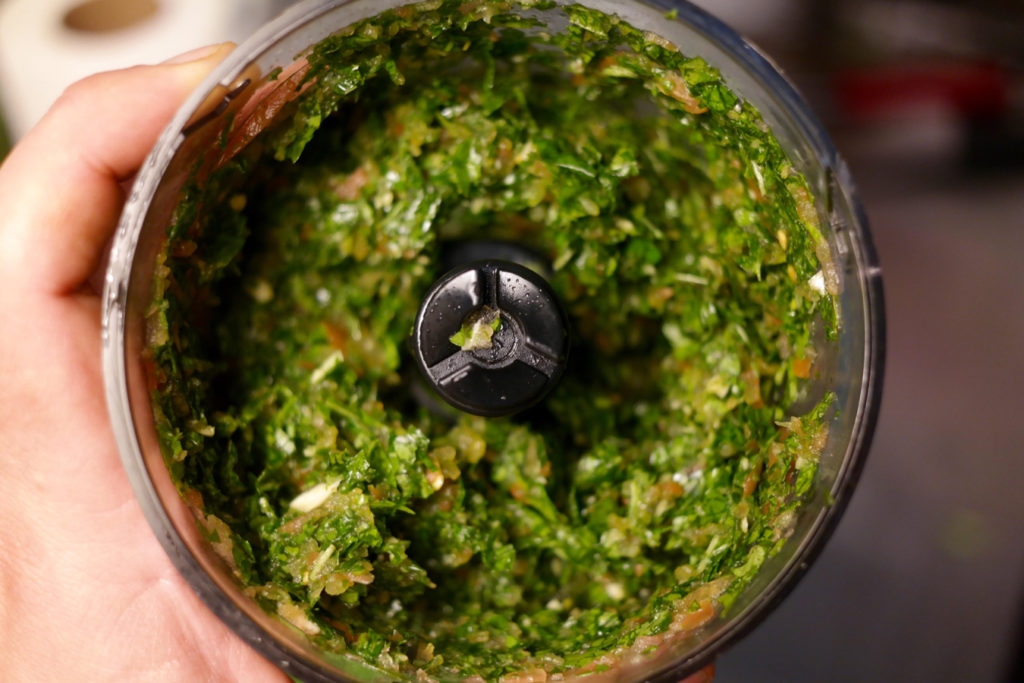 Once the soup was done …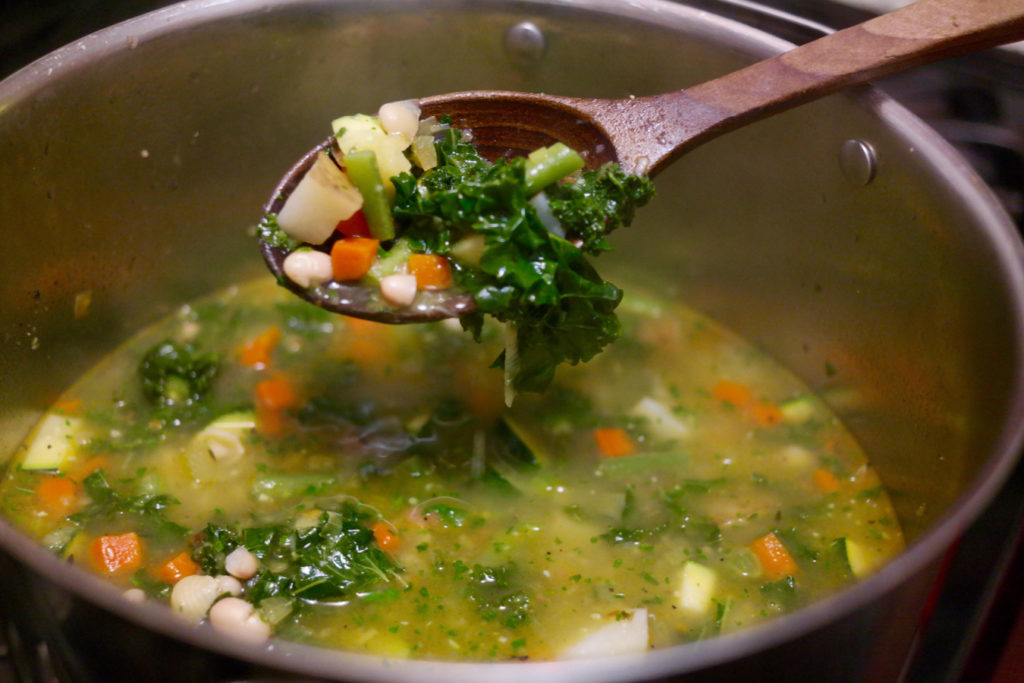 … we served it with the pesto on top.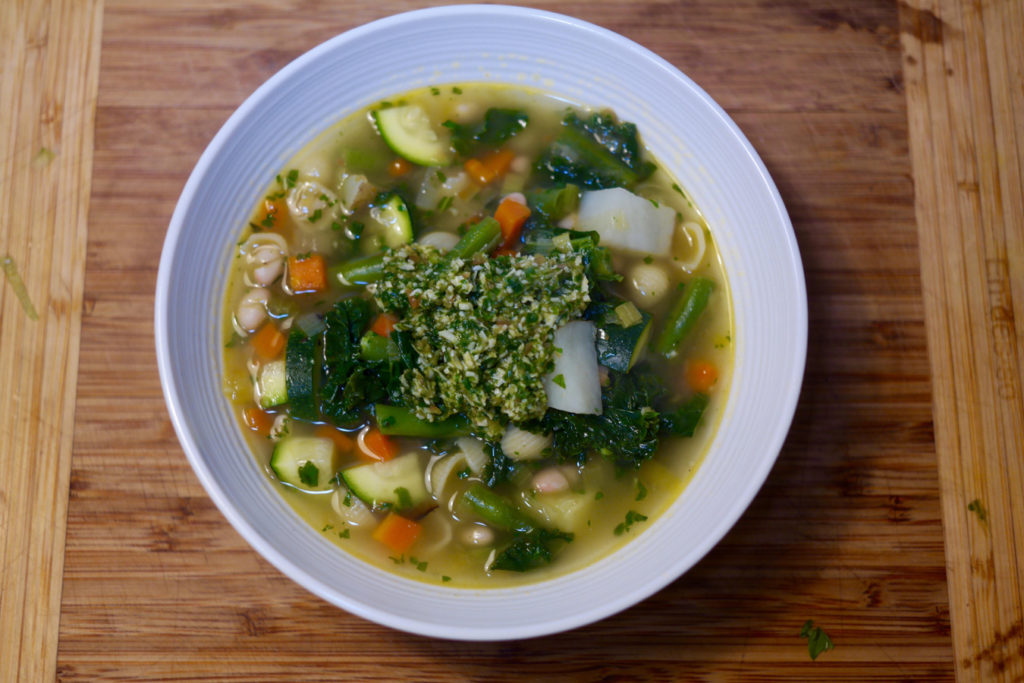 Not only was this soup pretty healthy – seeing that it was chock full of vegetables – it was also very tasty.  Cooking the veggies for a long time created a really rich stock, and the pesto on top was a nice creamy addition to all the greens in the soup.  Overall there were a lot of nice flavors, and this soup was substantial enough to be filling without relying on heavy ingredients.  It might not be soup weather for you right now, but when you are craving something warm and nourishing, try this unique soup.