This recipe comes from Miriam's mother, who always made these muffins whenever there was a couple of bananas that were about to go bad.  Apparently she copied this recipe from a women's magazine sometime in the 80s, which in turn had gotten it from a bakery in the Hamptons.  Whether that's true or not – these are delicious!  There's so many different flavors, which makes these muffins unique from any other pastry you've had before.
Here's what you'll need to make them:
Instant coffee granules
3 or 4 ripe bananas
2 sticks of butter
Sugar
An egg
Flour
Baking powder
Baking soda
Chocolate chips
First, take all your bananas and mash them in a bowl.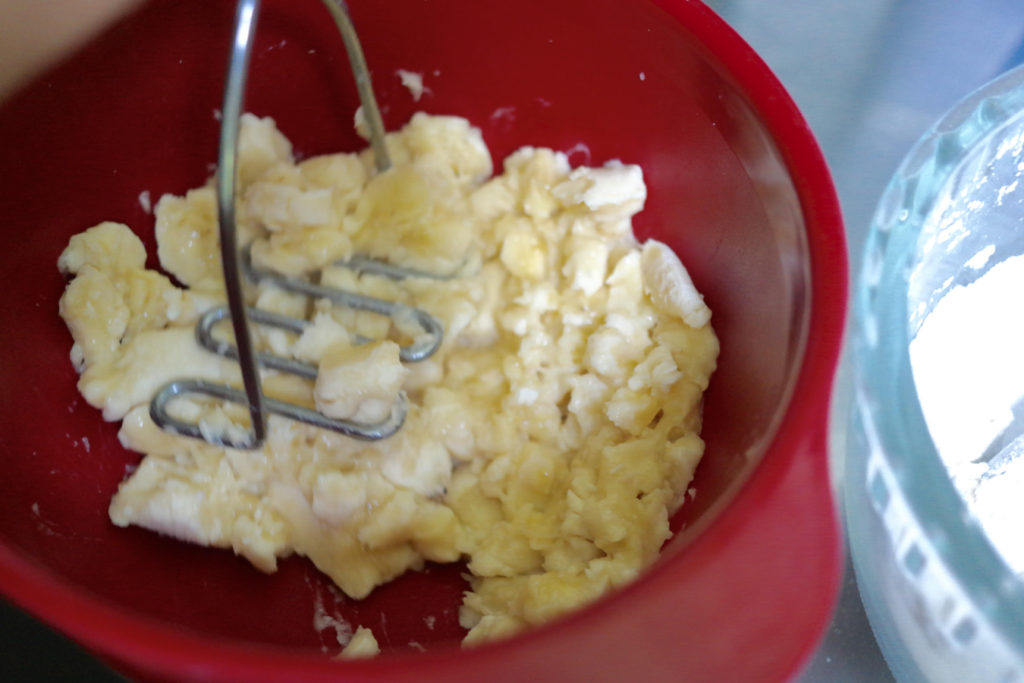 Then dissolve a tablespoon of coffee granules in 2 tablespoons of hot water and mix that in.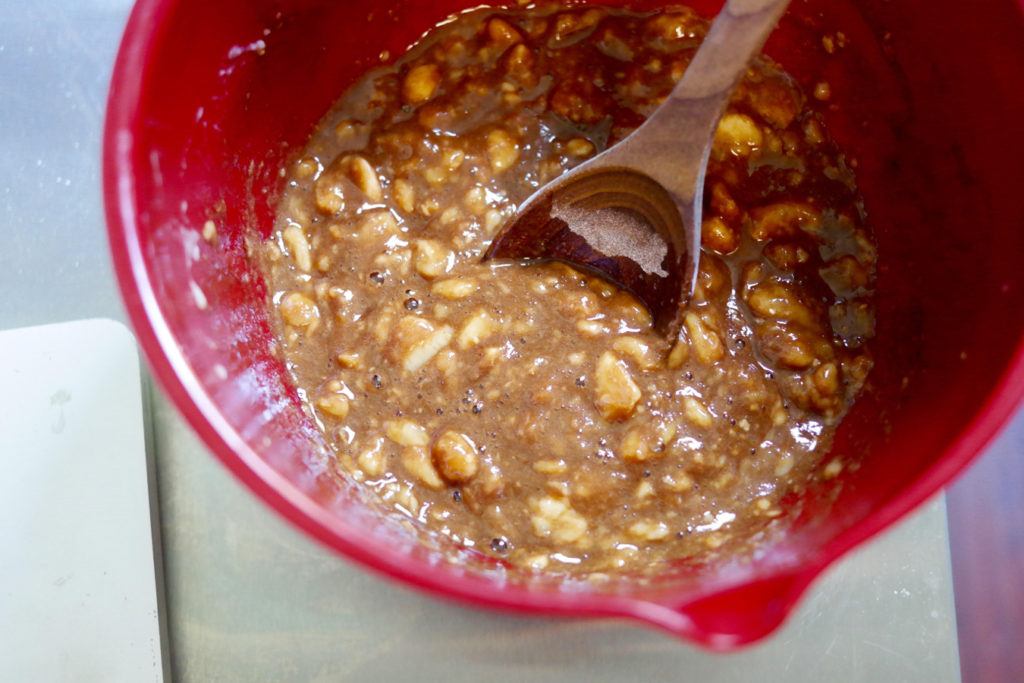 Next, in a stand mixer, blend together 2/3 cup of sugar with both sticks of butter and then add in your egg.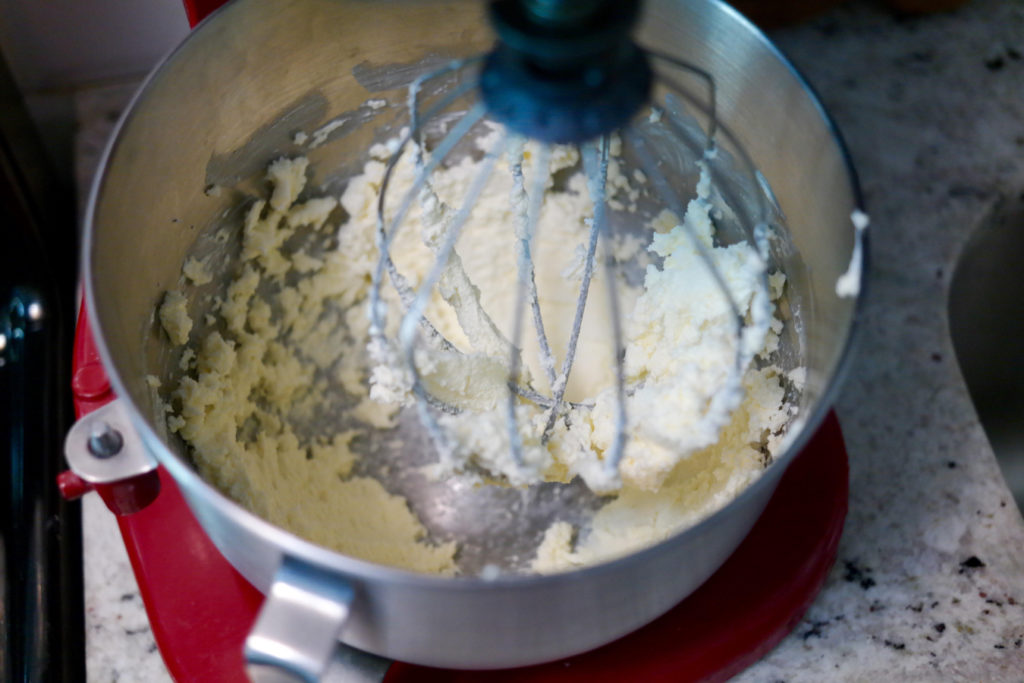 Take the bowl off your stand mixer and stir in the coffee and banana mixture.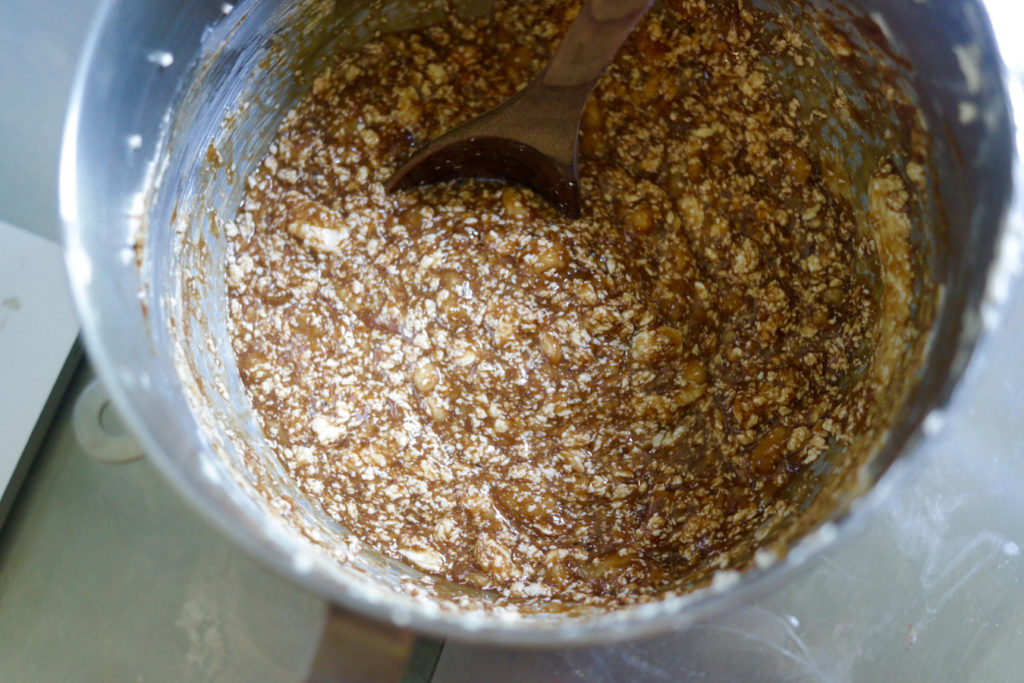 Then mix 2 1/2 cups of flour, a teaspoon of baking powder and 1/2 teaspoon of baking soda together and add in that to everything else.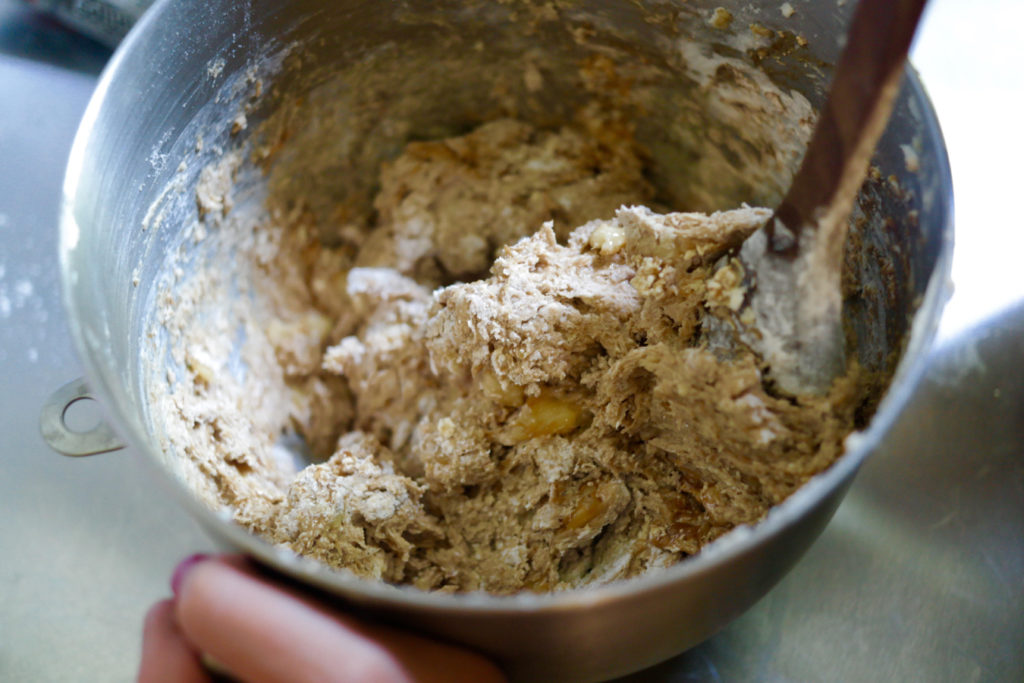 Last, mix in a cup of chocolate chips.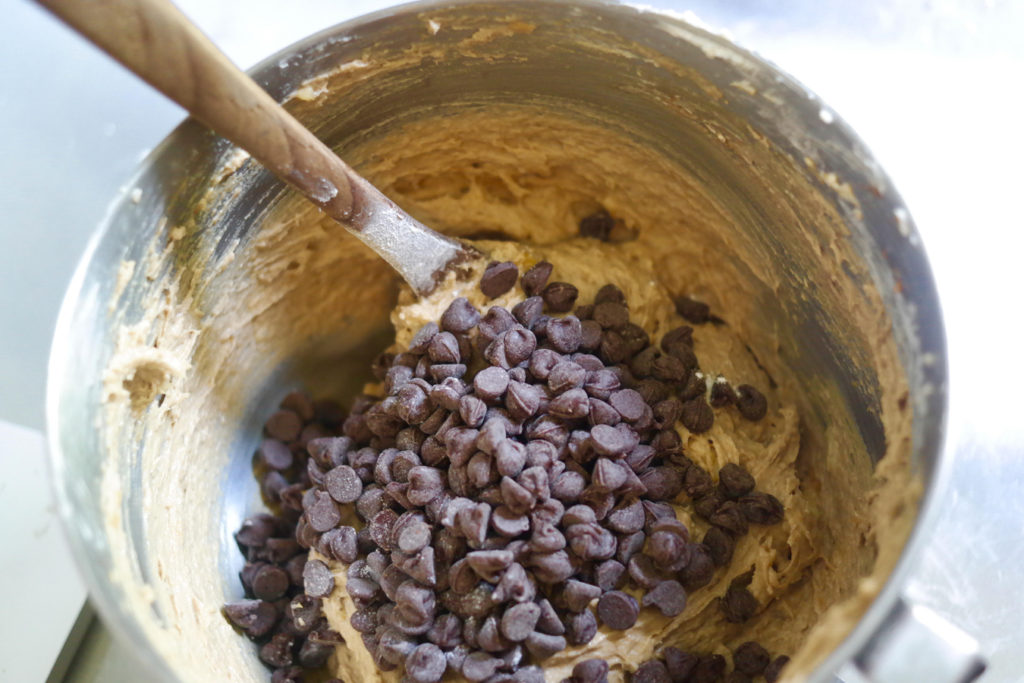 Dish out the batter into a muffin pan – we only had a mini muffin tin, but you can make whatever size muffins you want.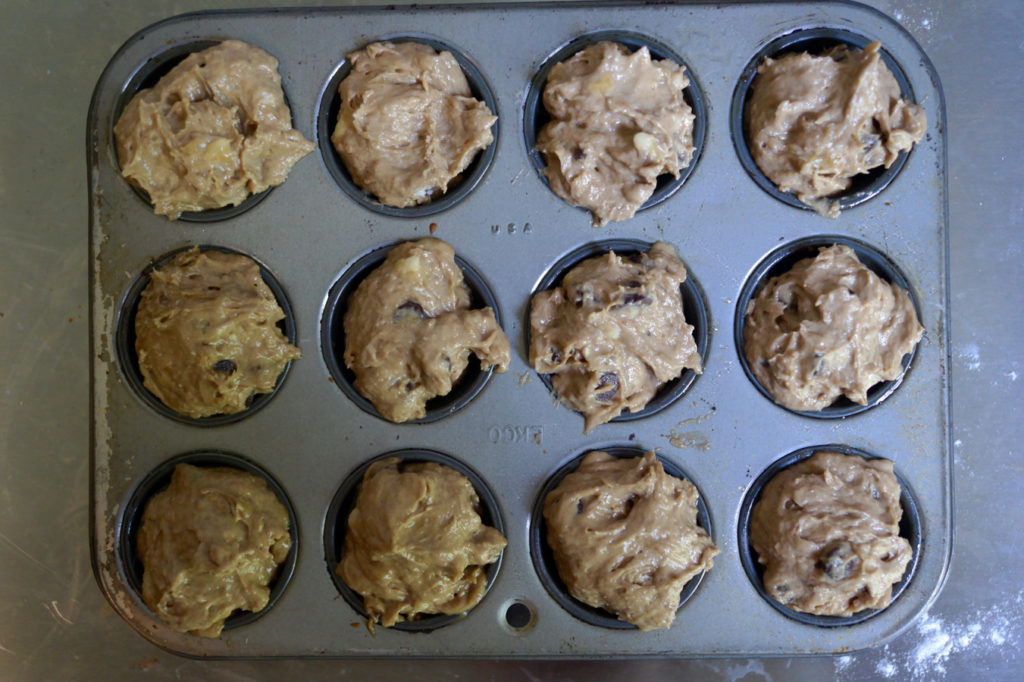 Bake your muffins at 400°F until they're lightly golden – it should be about 25-30 minutes for regular muffins or 20 minutes for mini muffins.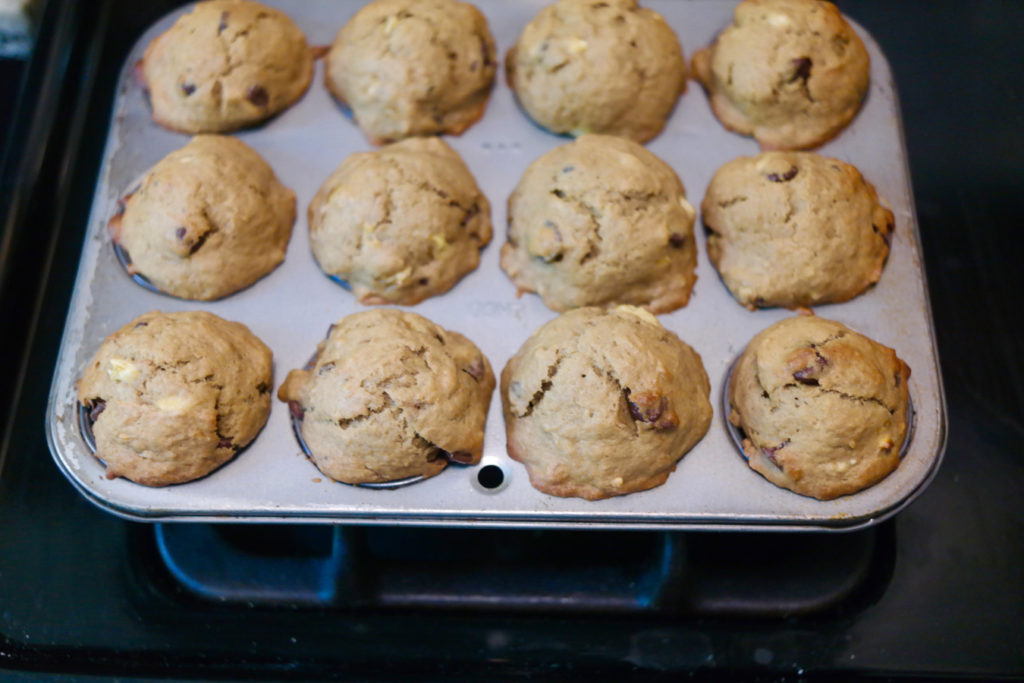 You should get about a dozen regular muffins or 30 mini muffins.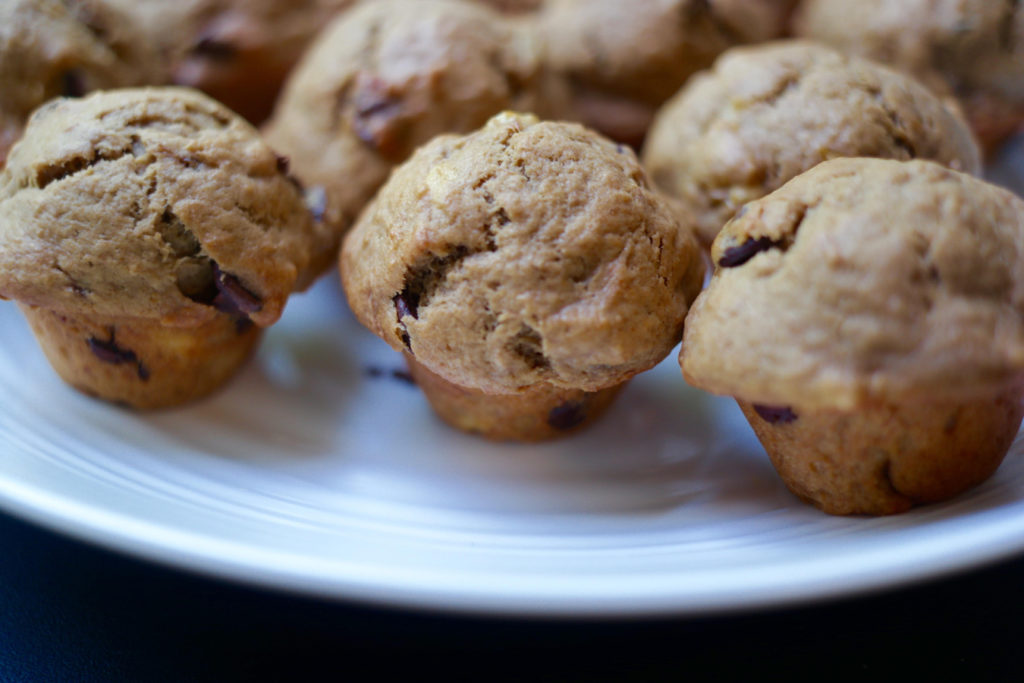 And these turn out really tasty!  This easy recipe give you muffins that blend bananas, chocolate chips, and coffee together into an interesting flavor – plus, this is a great way to use up bananas that you'd otherwise have to throw away.  We made these on a lazy Sunday morning and they were an awesome brunch treat, so try them out if you're looking for something new.