Since we're coming up on a holiday weekend, this is a short post to show you a cool product we got to whip up veggie burgers anywhere you want.
We recently took our first trip to the beach this year and decided to make veggie burgers right on the sand.  For Christmas Miriam got Cyril the Barbecue Toolbox from Suck UK, which has been an amazing substitute for us not having backyard space for a full-sized grill.  The Toolbox is a lightweight, portable, and cool-looking grill that we can set up on our front stoop in nice weather or bring anywhere with us.  We decided to carry it onto the subway, then on a ferry, then walked a mile with it to bring it to our favorite beach, along with some charcoal and some burger fixings in a cooler.
To use the Toolbox, we used its handles to prop it up in a sand pit we made, then placed a pile of charcoal in the bottom chamber and lit it.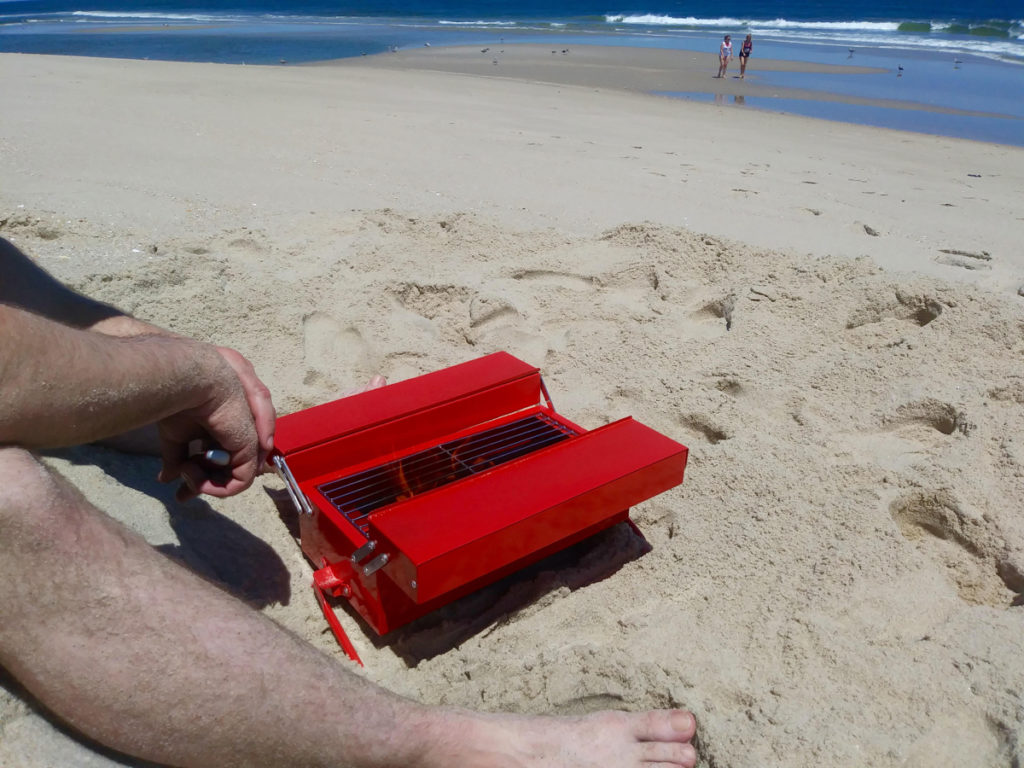 Once the charcoal turned an ashy gray – after about 10 minutes – the Toolbox was ready to use.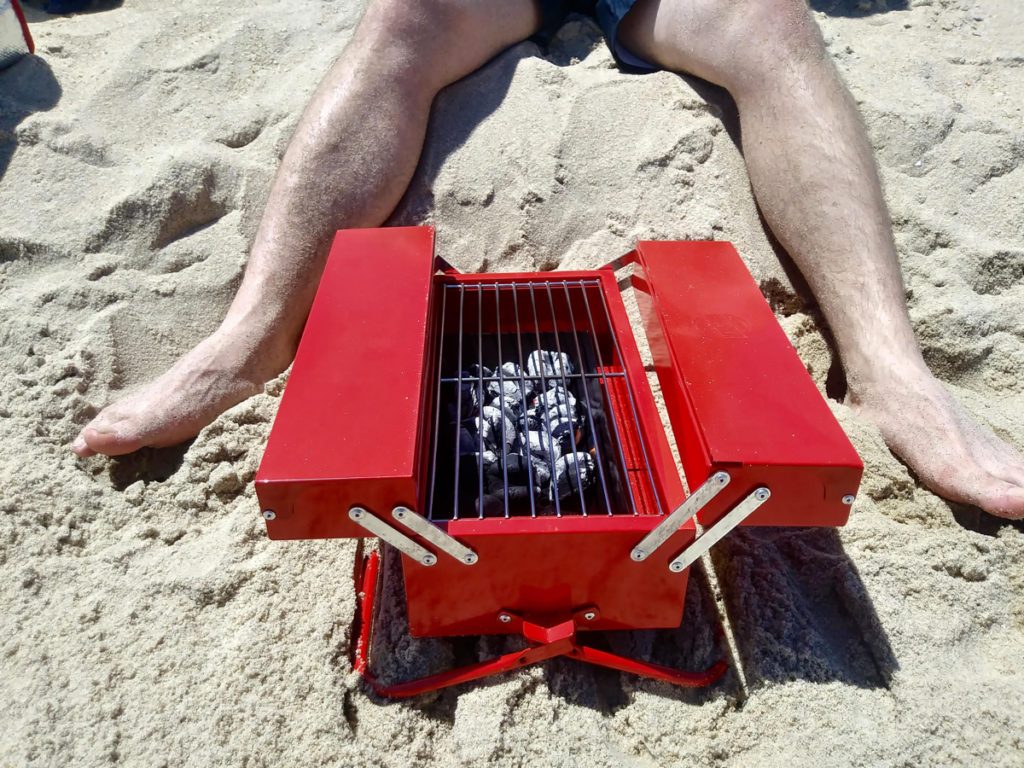 We grilled our veggie patties for about 5 minutes on each side.  Once one side was grilled, we flipped them over and covered them with slices of cheese, which melted as the burgers finished cooking.  We also sliced our buns in half and grilled those for a few minutes.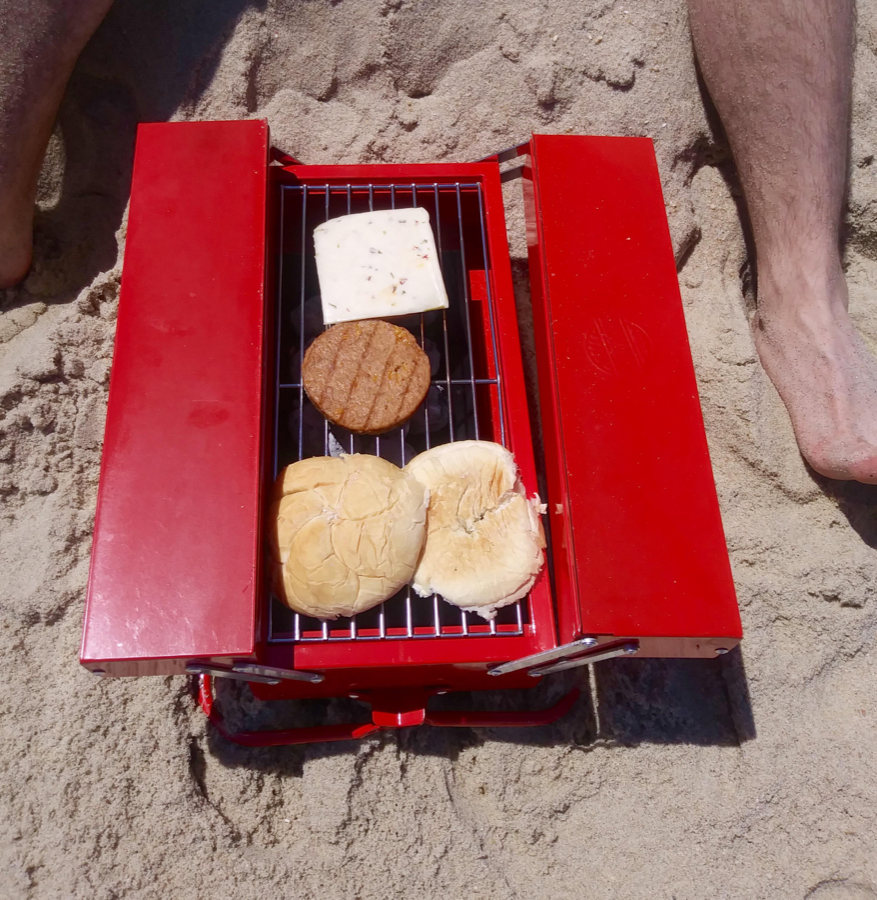 Once the patties were done, we used the sides of the grill to assemble our burgers:  we layered lettuce, sliced tomatoes, guacamole, and sriracha sauce on top.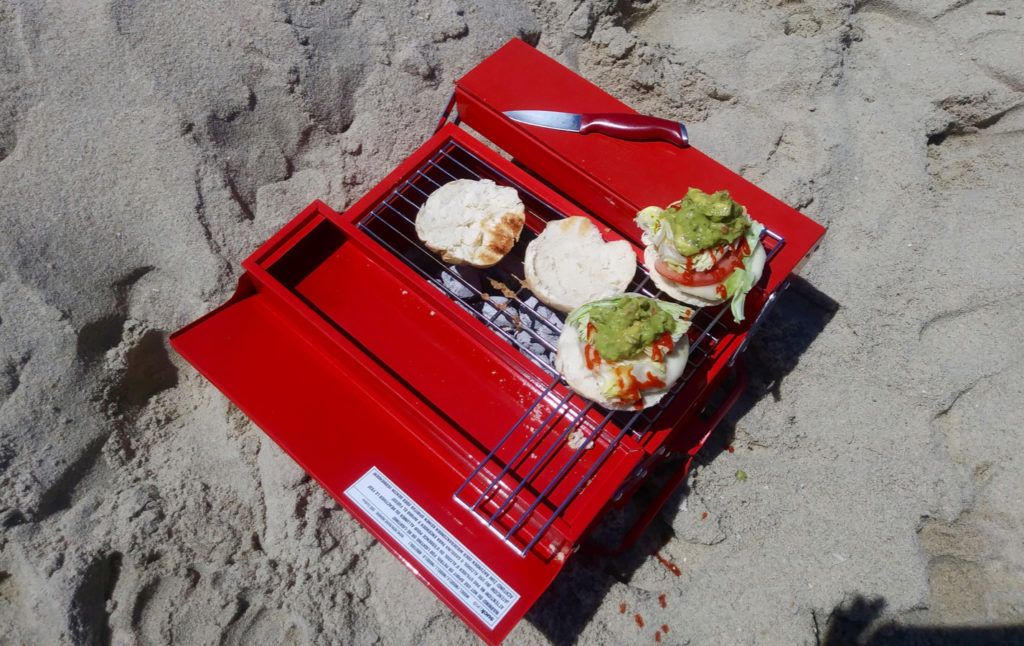 Pretty cool, right?  With just a few well-chosen tools – which are easy enough to carry on public transportation to the beach – you can have veggie burgers on the edge of the ocean.  We enjoyed cooking our own burgers at the beach, and we'd recommend the Barbecue Toolbox if you're looking for a way to grill without having to buy an actual grill.