Since it's the middle of summer and it's most likely hot where you are, here's a unique treat that might just help you cool you down.  Based on this recipe from Bon Appetit, we whipped up some homemade ice cream sandwiches that feature cookies made with oatmeal and wafer cones.  They're pretty easy to put together, and pretty impressive next to the plain old store-bought ice cream sandwiches we're all used to.
Here's what you'll need to make them:
1 1/2 sticks of butter
10 wafer ice cream cones
Oats
Flour
Brown sugar
An egg
Vanilla extract
A 1 1/2 quart container of any flavor of ice cream (we used mint chip)
We first heated our butter in a saucepan over medium heat, and while it was melting we took our ice cream cones, gently crushed them, and pulverized them in a food processor.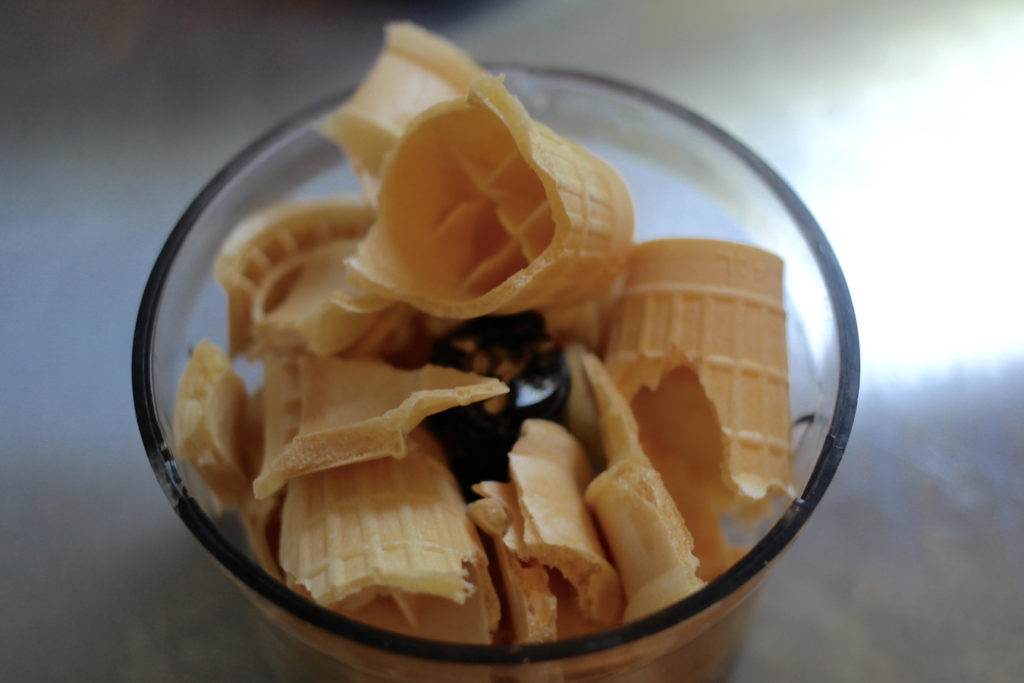 Then we poured 1 1/2 cups of oats, 2 tablespoons of flour, and a pinch of salt into the food processor and ground everything up.  In a separate bowl we whisked together 2 teaspoons of vanilla, 2 tablespoons of water, and the yolk of our egg and then added that to our mixture along with our melted butter.  We mixed all of this up until a dough formed.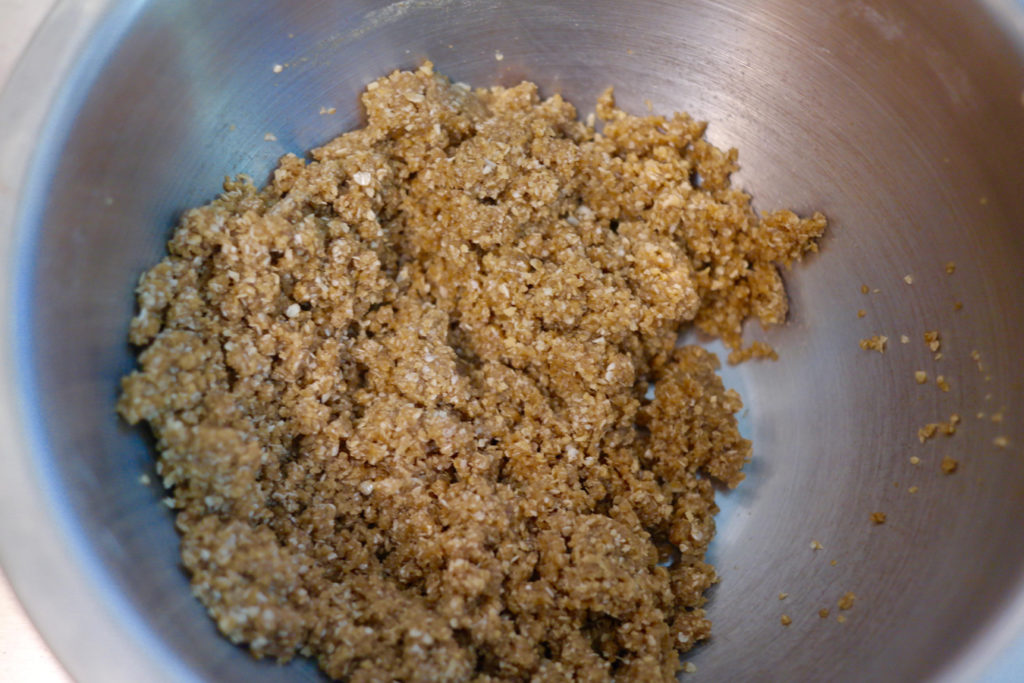 We portioned out 18 pieces of dough, rolled them into smooth balls, and spread them out on two parchment-lined baking sheets.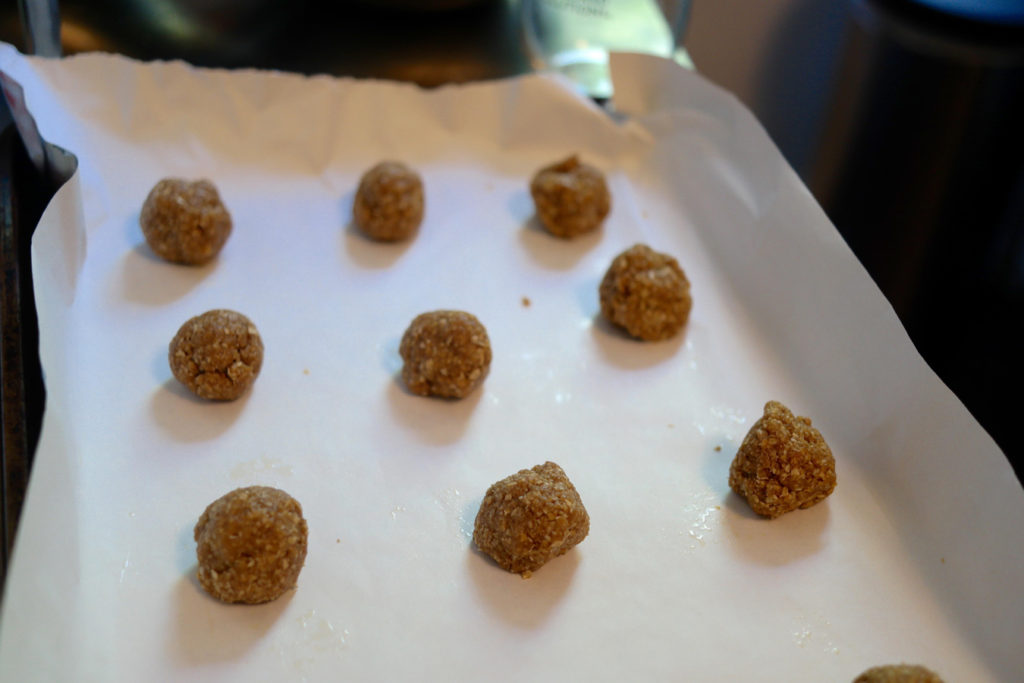 Then we cut a small corner of parchment paper and laid it on top of each piece of dough while flattening the balls into cookie-sized disks with the bottom of a glass.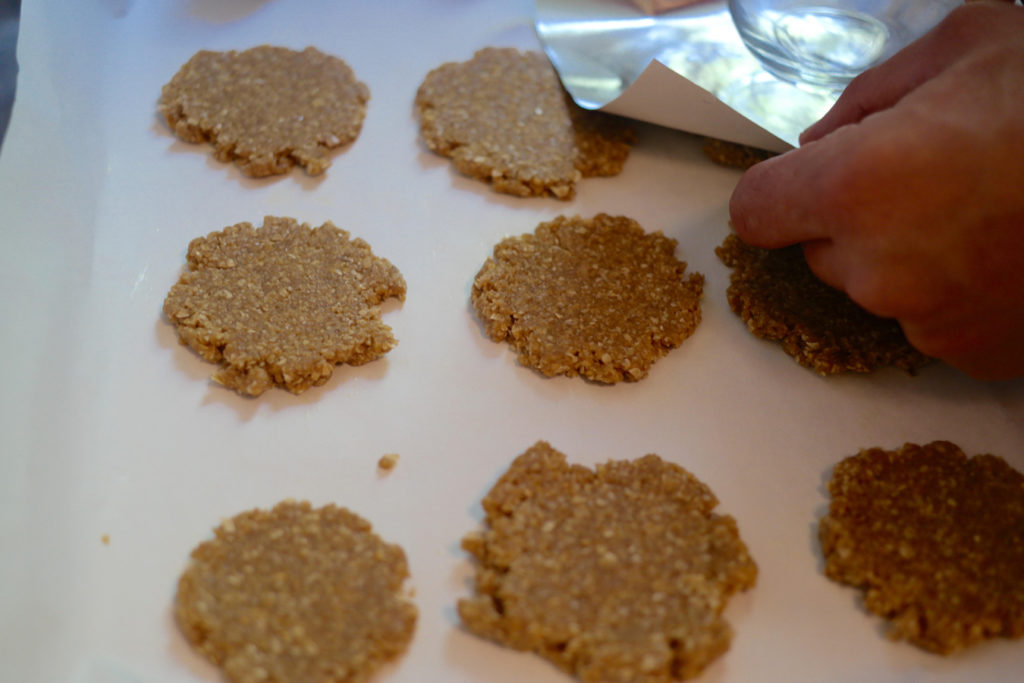 We baked these cookies at 350°F for 12-15 minute, until they were golden brown, and then took them out of the oven.  While they were cooling off, we scooped all of the ice cream out of its container and let it sit at room temperature in a bowl for about five minutes.  Once it had softened a little bit, we stirred it into one smooth mixture.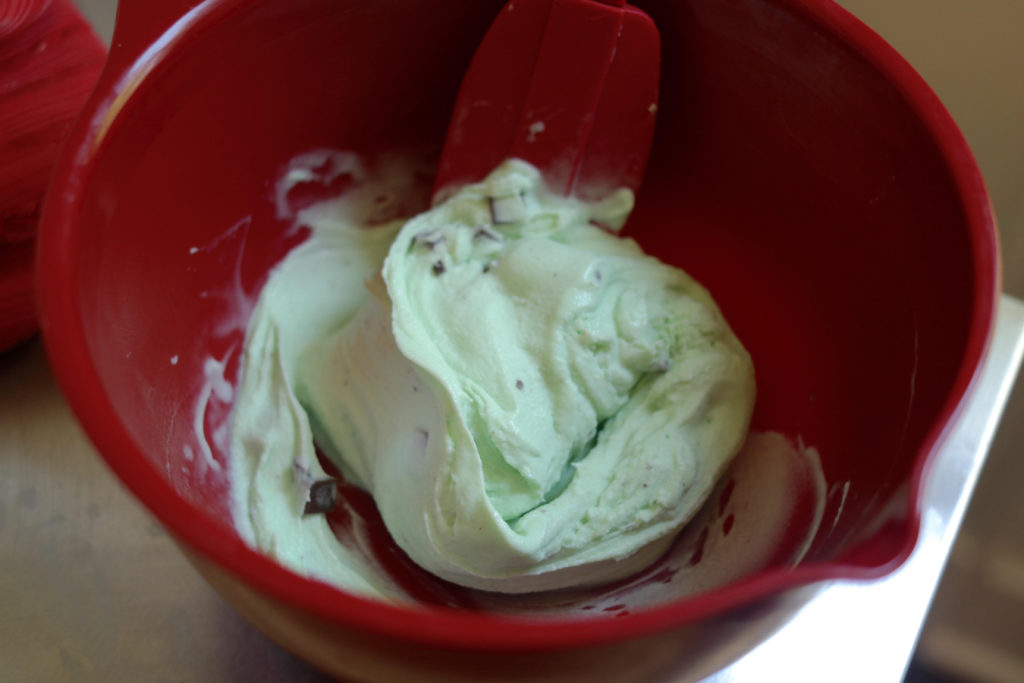 Then we used an ice cream scoop to portion out the ice cream among half of our cookies.  Once all the ice cream was divvied up, we topped each scoop of ice cream with a second cookie to make sandwiches.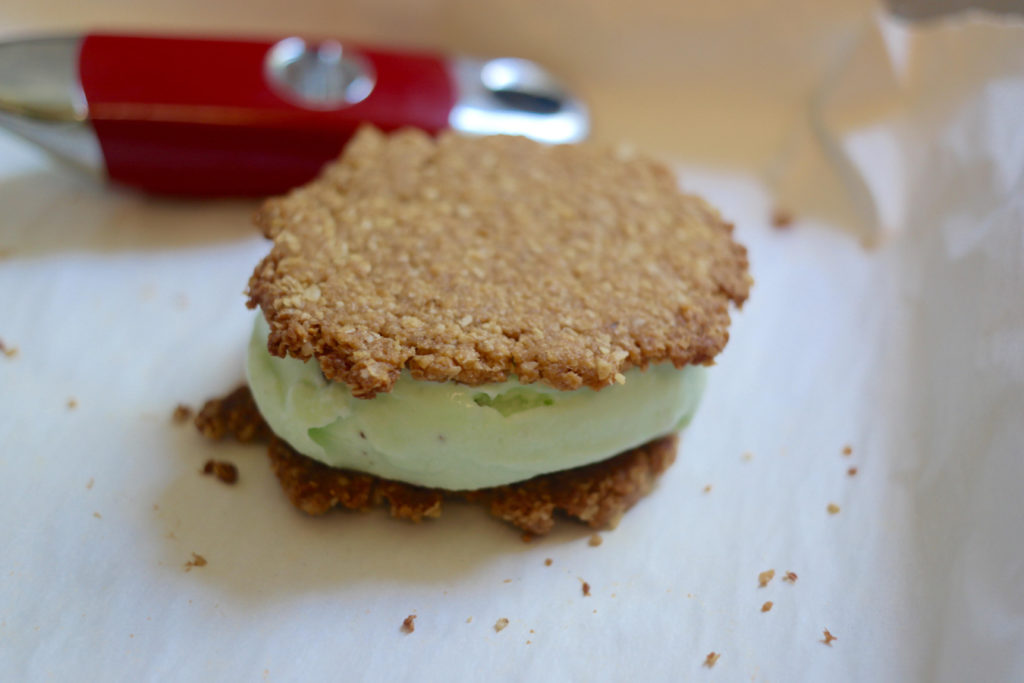 This should give you 9 ice cream sandwiches.  We loved that the cookies we made were an interesting meld of oat and wafer flavors, and they turned out nice and crunchy in contrast to the creaminess of the ice cream.  Mint chip was a nice variety of ice cream to use with these sandwiches, but any other kind would probably work too.  So bring these to a summer backyard party, or a cookout, or just make them for yourself on a hot day.  They're delicious!