Chopped Cheese is one of New York's hidden, unique foods.  No one is entirely sure where it came from, but it's believed to have originated in a Harlem bodega called Hajji's in the 80s or 90s.  The name might leave you confused as to what it is, but you can think of a chopped cheese as a New York version of a Philly cheesesteak:  it's made from diced up burger meat and cheese on a bun.  We decided to cook up our own vegetarian version of the chopped cheese, and we'll show you how to do it.
Here's what you'll need:
2 veggie burger patties
American cheese
An onion
Lettuce
Tomato
Ketchup
2 sub or hero buns
We first heated a little vegetable oil on a griddle on our stovetop, then diced up half an onion and cooked it along with our two burger patties.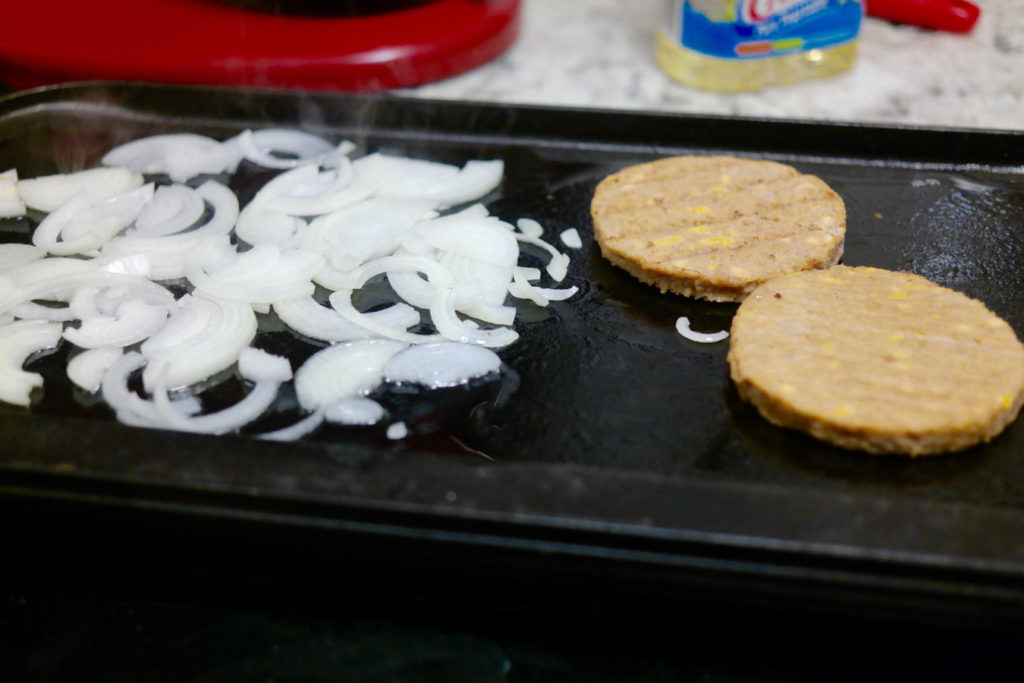 We cooked the burgers for a minute or two on each side and then used a spatula to chop them into pieces.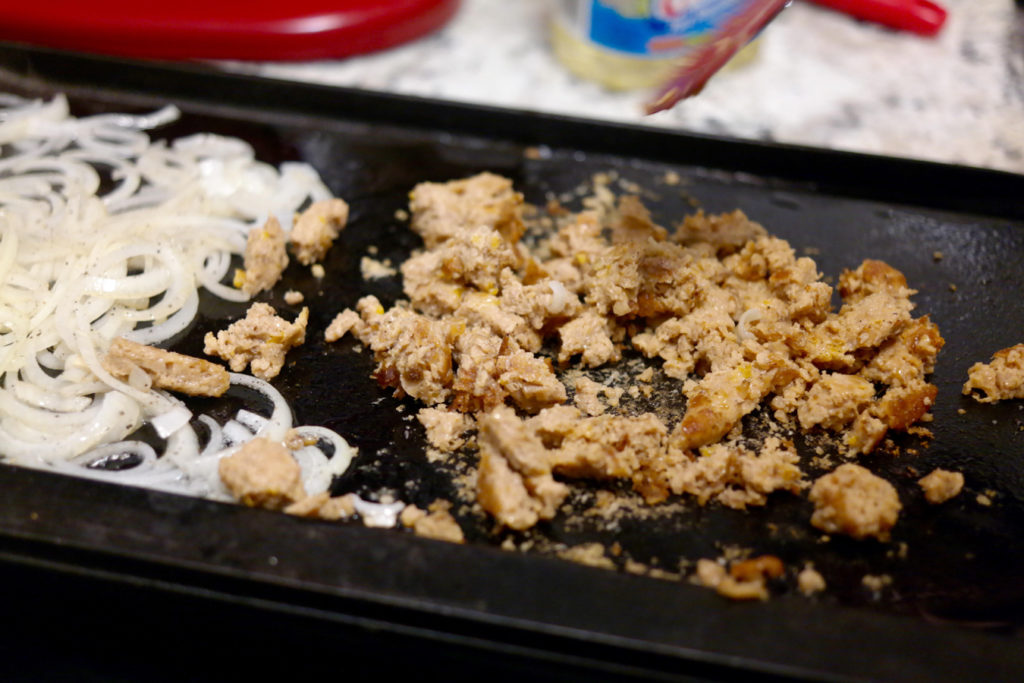 We mixed the burger and onion together and kept cooking them for a few more minutes, until the onion just began to brown.
We also sliced each bun in half and placed the halves face down on the griddle to toast them.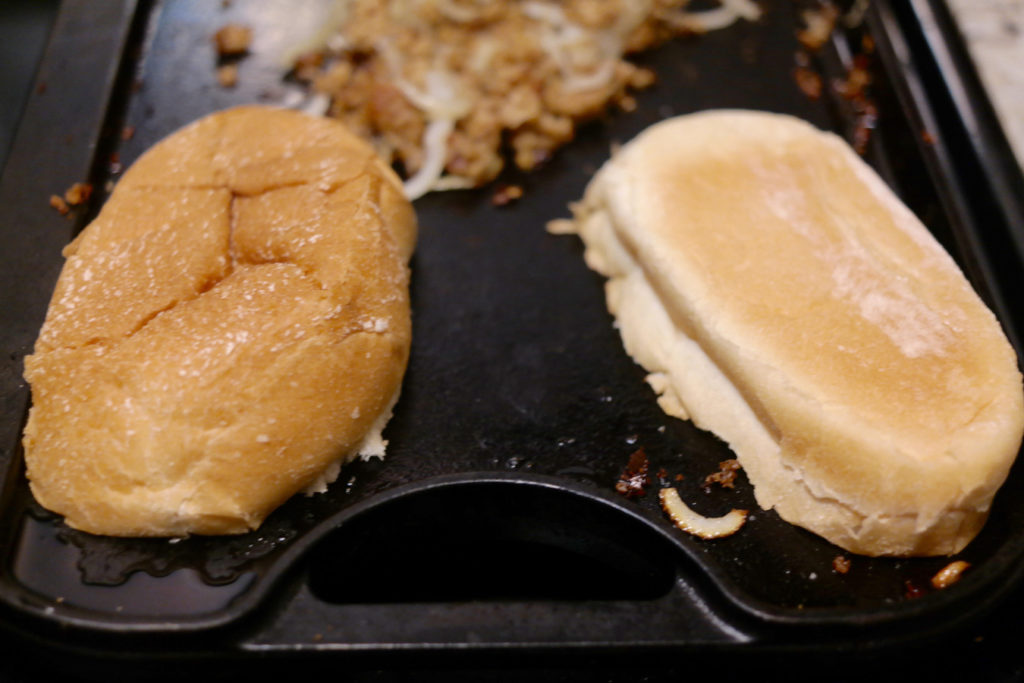 Once the onion and burger had cooked through, we pushed this mixture into a pile and laid slices of American cheese on top.  We kept everything on the griddle until the cheese had fully melted around the burger and onions.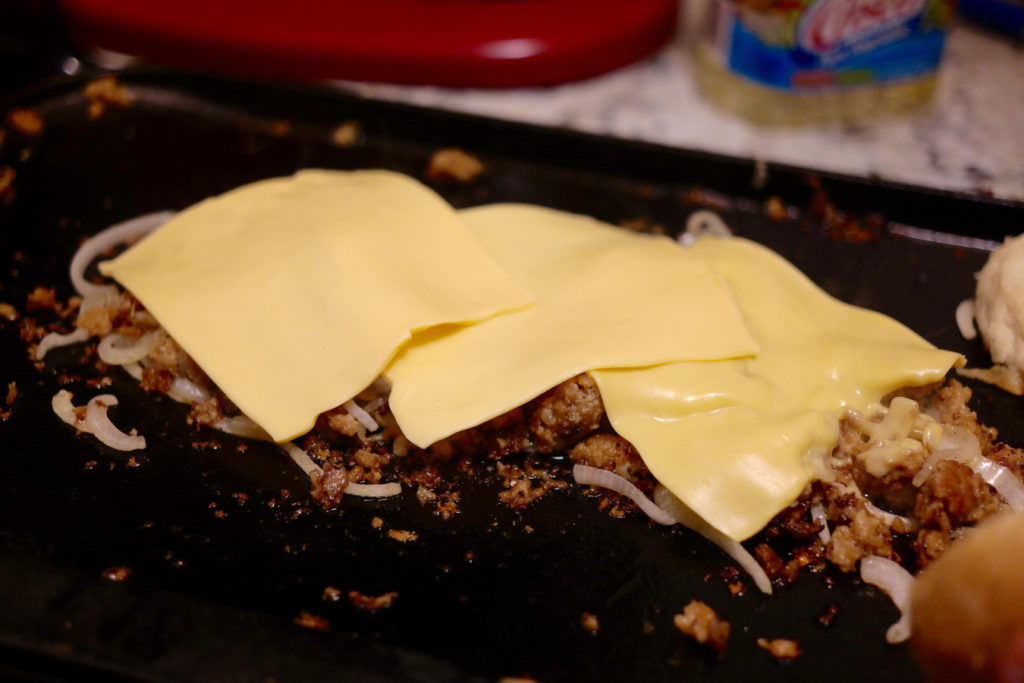 Then we scooped the mixture onto our two buns …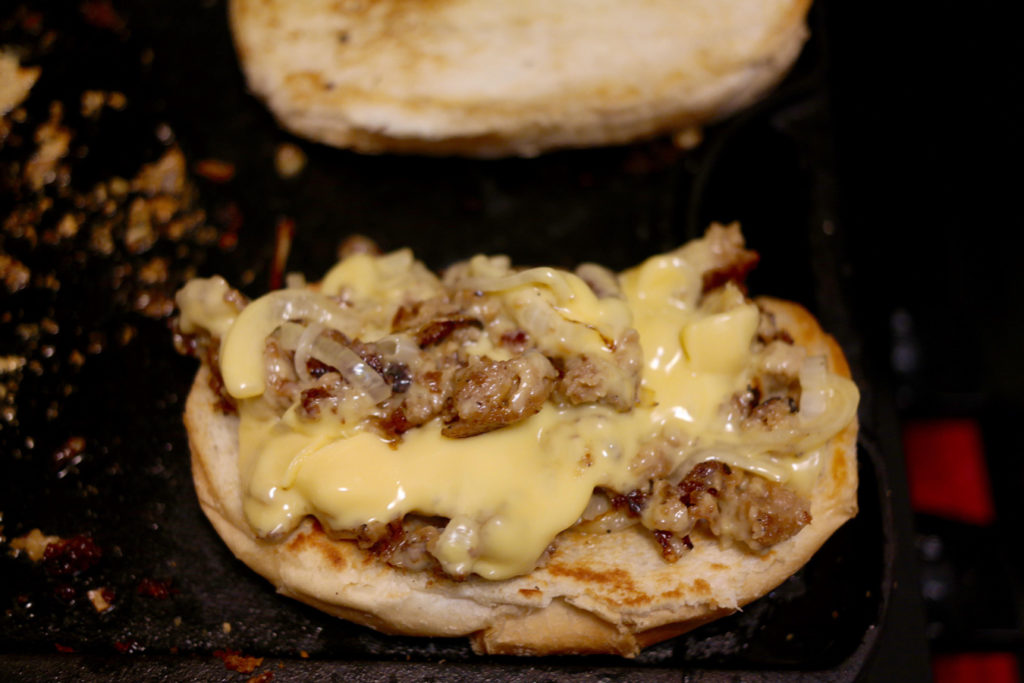 … and topped each one with lettuce, sliced tomato, and ketchup.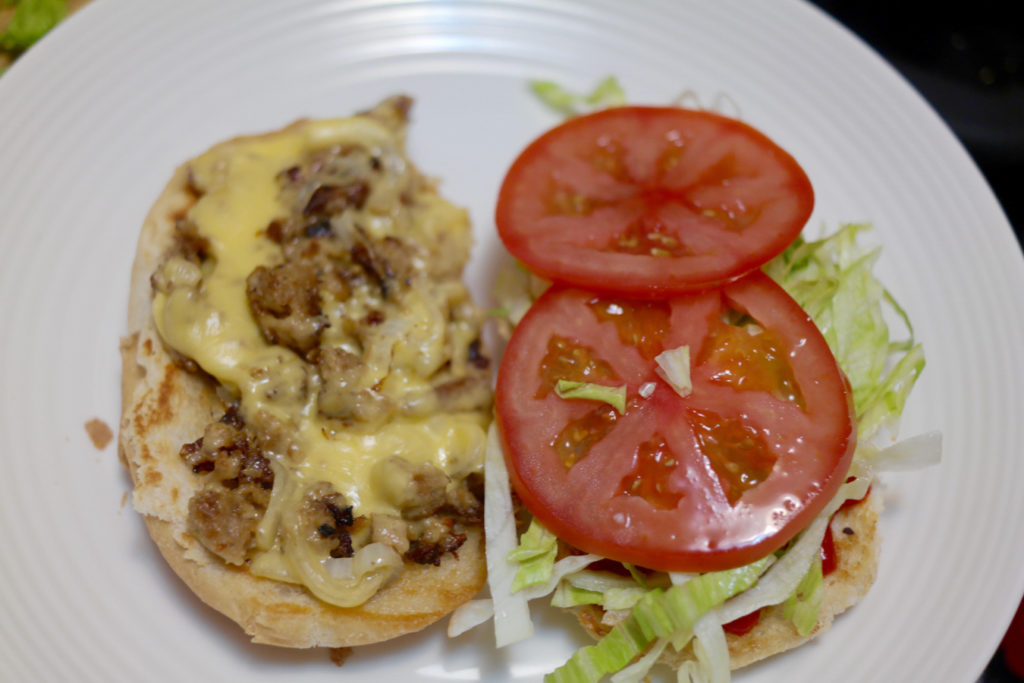 Here's our finished chopped cheese: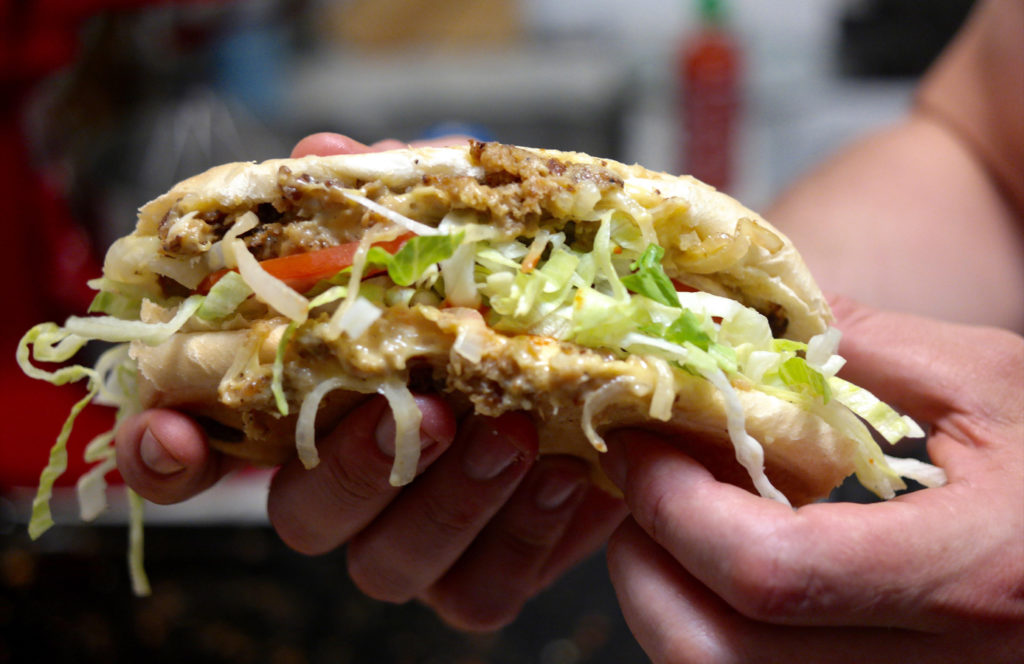 So now you can make a vegetarian version of this bodega classic.  It's not too hard to cook up and it's a tasty, cheesy snack for when you're craving a greasy sandwich.  We're glad we encountered the chopped cheese here in New York, and we're glad to be able to show you how to make a meat-free version.