Since New York is well known for its pizza, and since we've tried a lot of pizza lately, we're devoting an entire post to some awesome slices we've eaten.  The pizza we'll show you is from all over the city – Brooklyn, Queens, and Manhattan – and comes in a lot of different forms topped with many different flavors.  We'd recommend any of these places, but be aware that we do have some meat pizzas we'll feature here.
First, here's some pizza from Fornino, which has three locations in Brooklyn.  We decided to visit Fornino's rooftop restaurant in Brooklyn Bridge Park, where Miriam had a white pizza with ricotta, spinach, and pine nuts …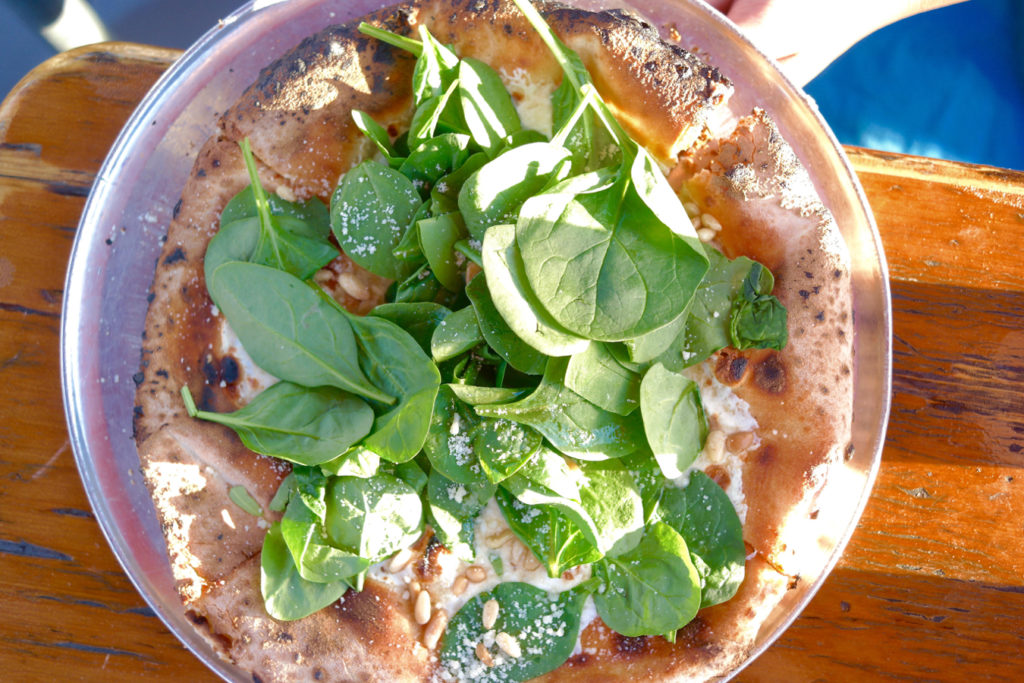 … while Cyril got a pizza with prosciutto, arugula, and shaved Parmesan.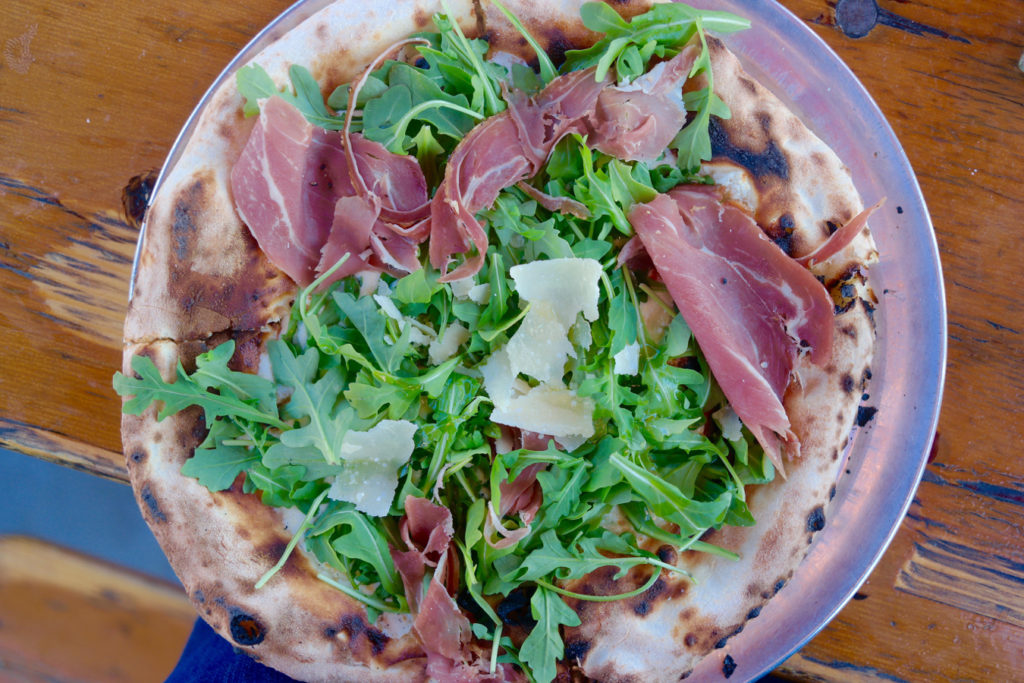 We also split a bonus order of their crispy smashed potatoes.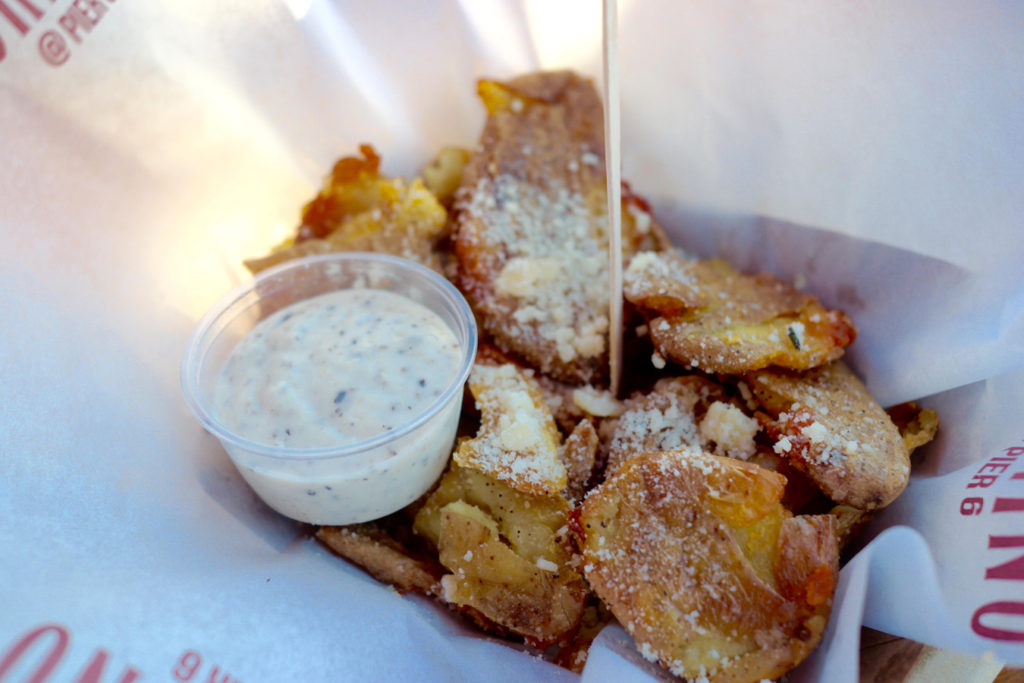 We visited Prova Pizzabar in Grand Central Terminal one day right before catching a train upstate.  We each had two slices:  Miriam's were a plain cheese …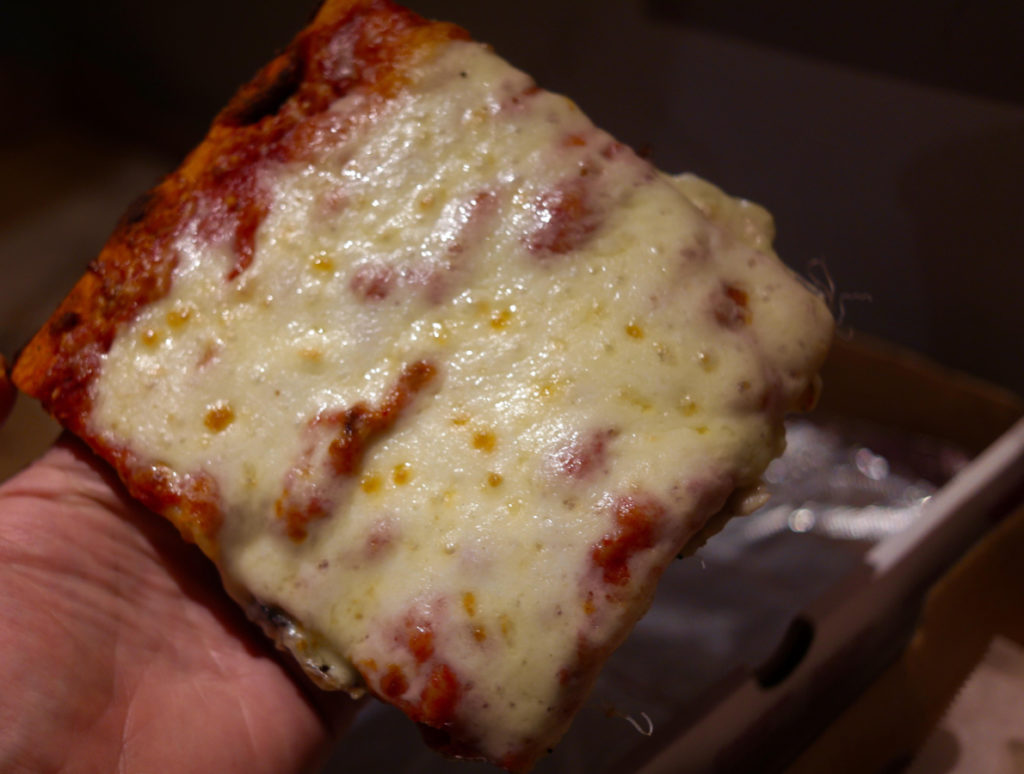 … and a slice with eggplant, mushrooms, and roasted peppers.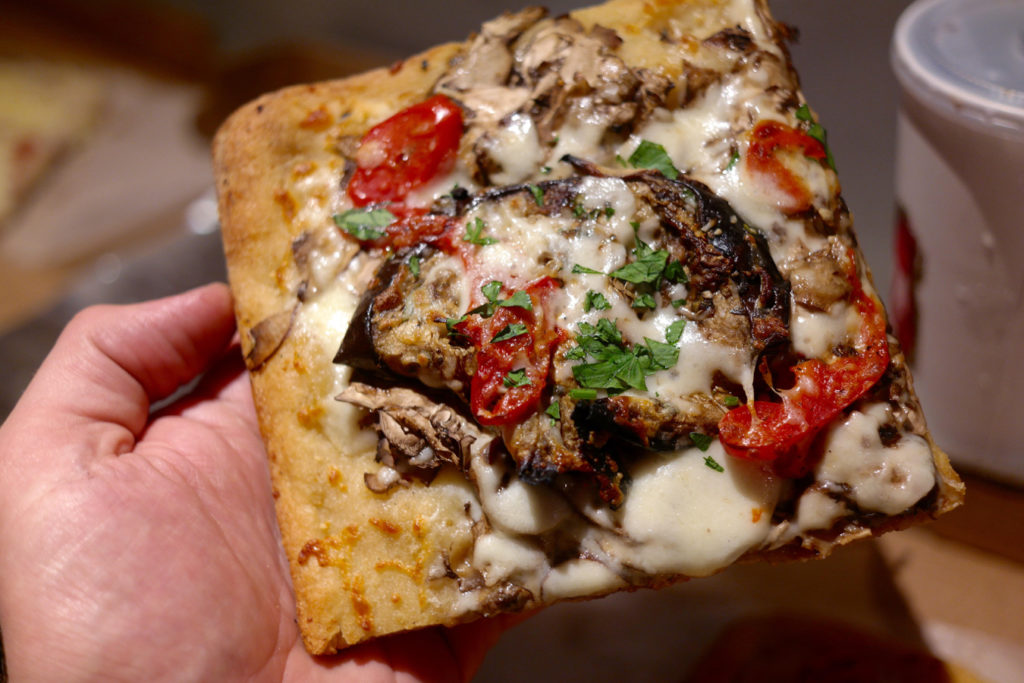 Cyril tried a slice with meatballs …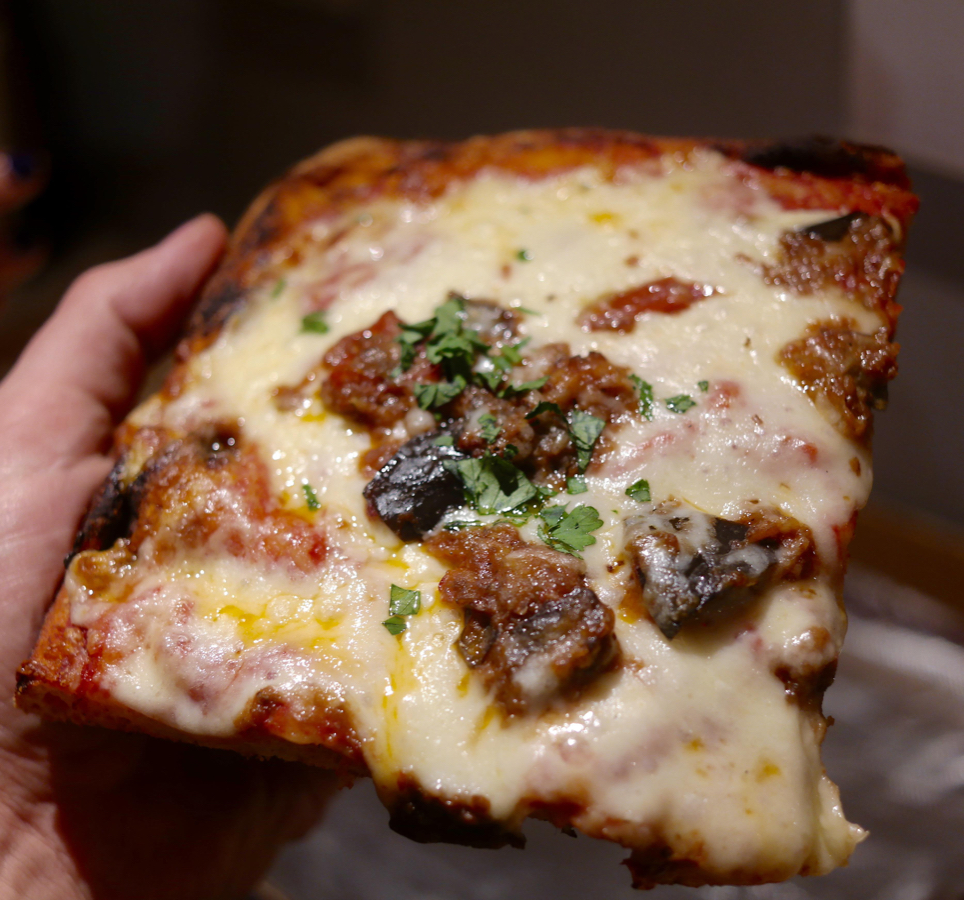 … and a slice with prosciutto, ricotta, and cherry tomatoes.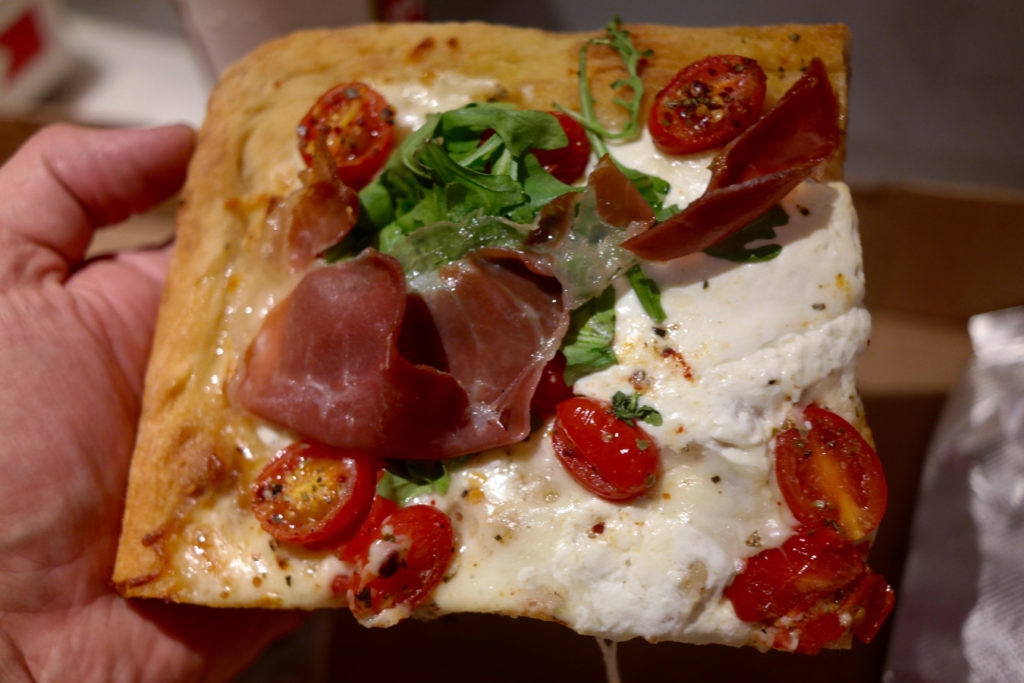 At Rizzo's in Astoria, we decided to split a square pizza with eggplant and pesto sauce.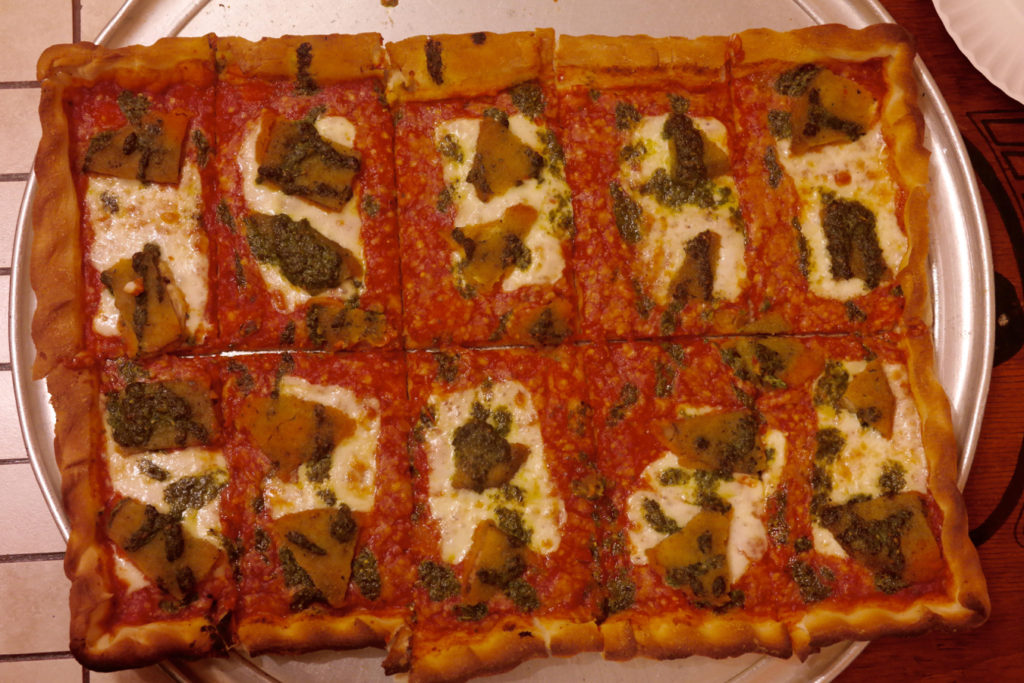 We also got a square "grandma" pizza at Williamsburg Pizza – this is their version of margherita.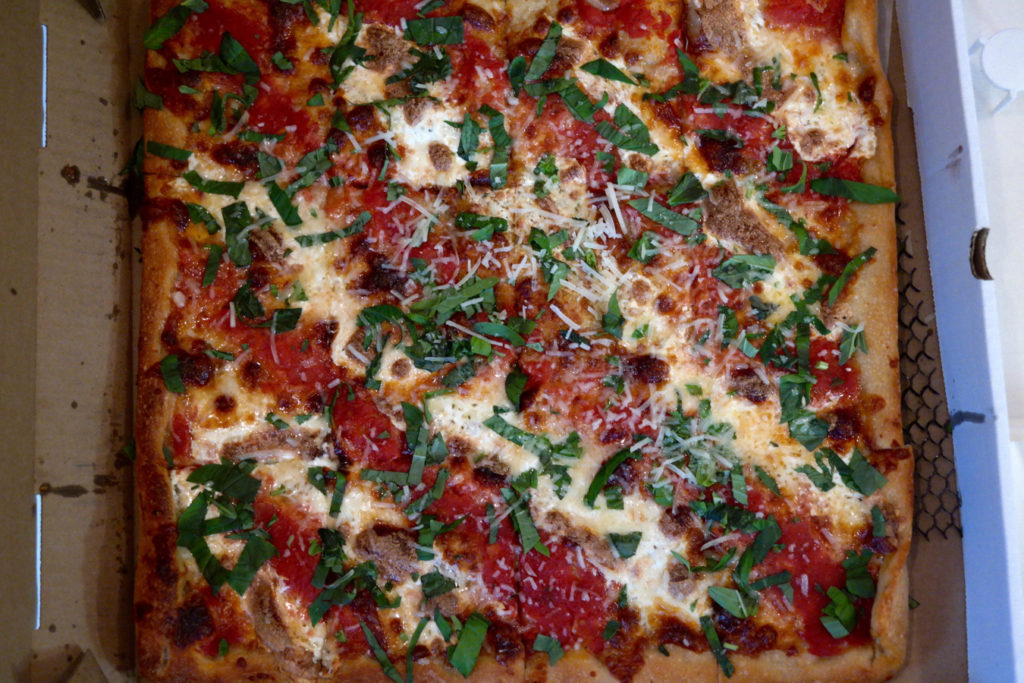 At San Matteo Pizza Espresso Bar we tried the patate e porcini, a white pizza with potato and mushrooms …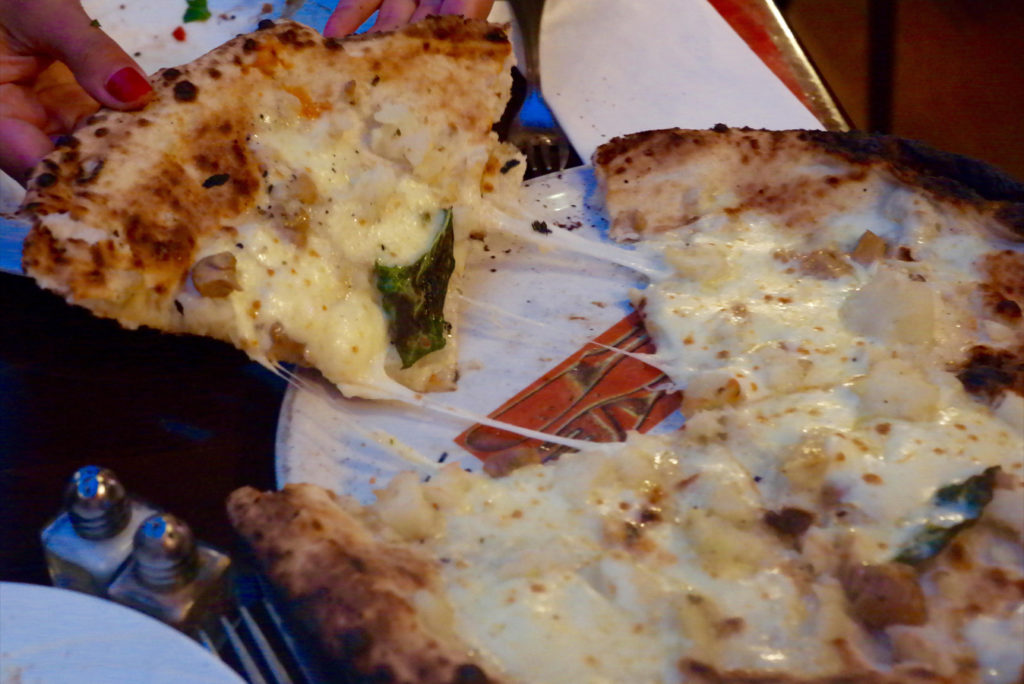 … and also had the ortolano panuozzi – which is like a pizza folded in half into a sandwich – with mozzarella, eggplant, roasted red peppers, and arugula inside.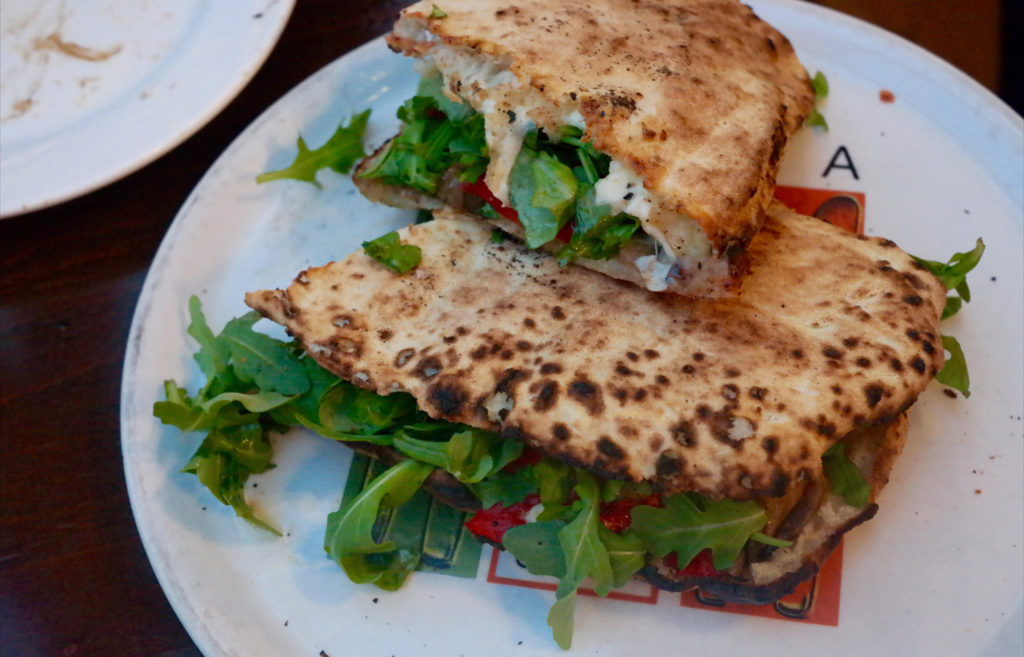 And for something a little different, we got a deep dish with jalapeños at Emmett's, which specializes in Chicago-style pizza.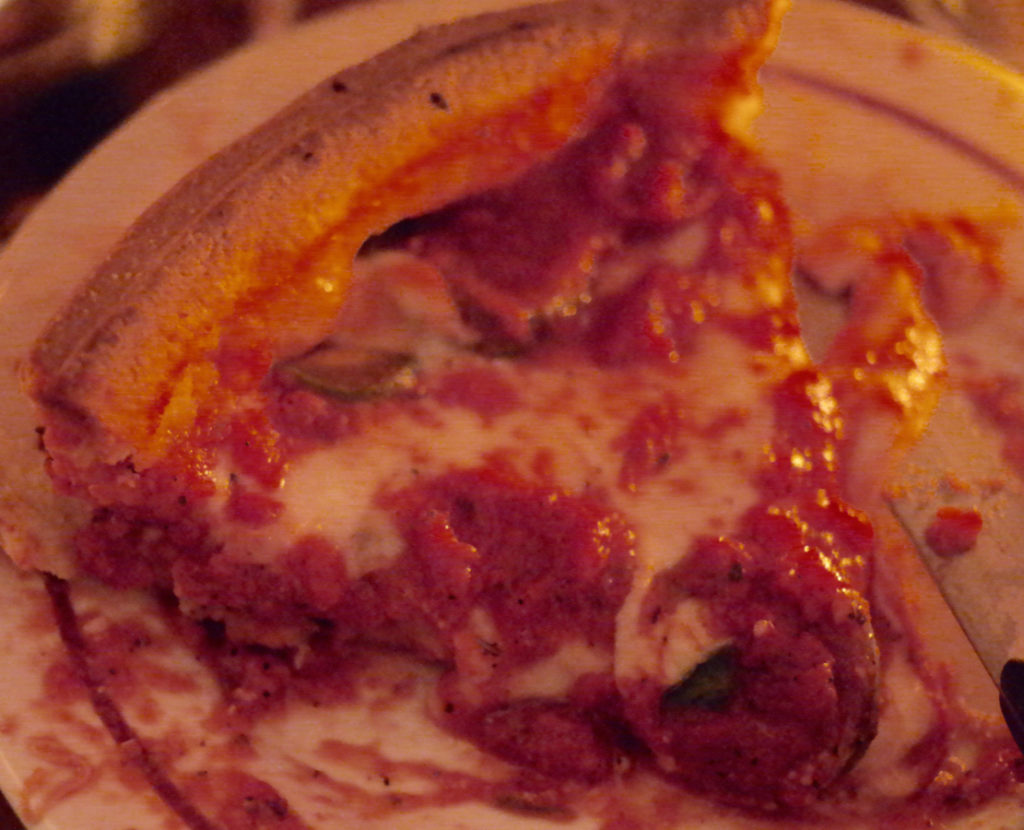 This is just a small sample of all the delicious pizza there is out here in New York.  We might add more places we recommend to this page, so check back later to see other good pizza and good food from around the city!