Last week we showed you all the food Miriam had from around Europe, including a package of candele pasta and a jar of white truffle pesto sauce that made it back home.  The candele looked really cool and interesting, but then we had to figure out how to actually cook and eat it.  Luckily, with the help of the internet, we came up with a way to make a delicious baked dish out of this unusual pasta and our pesto sauce.
Here's what we used:
A package of candele (you can buy some for yourself from Eataly)
A jar of your favorite pesto sauce
An onion
4 cloves of garlic
Cherry tomatoes
Broccolini
Parmesan cheese
Basil
To cook the candele we boiled a lot of water in a lobster pot, and then we ended up cutting each tube into three pieces with kitchen scissors in order to get it all in the pot.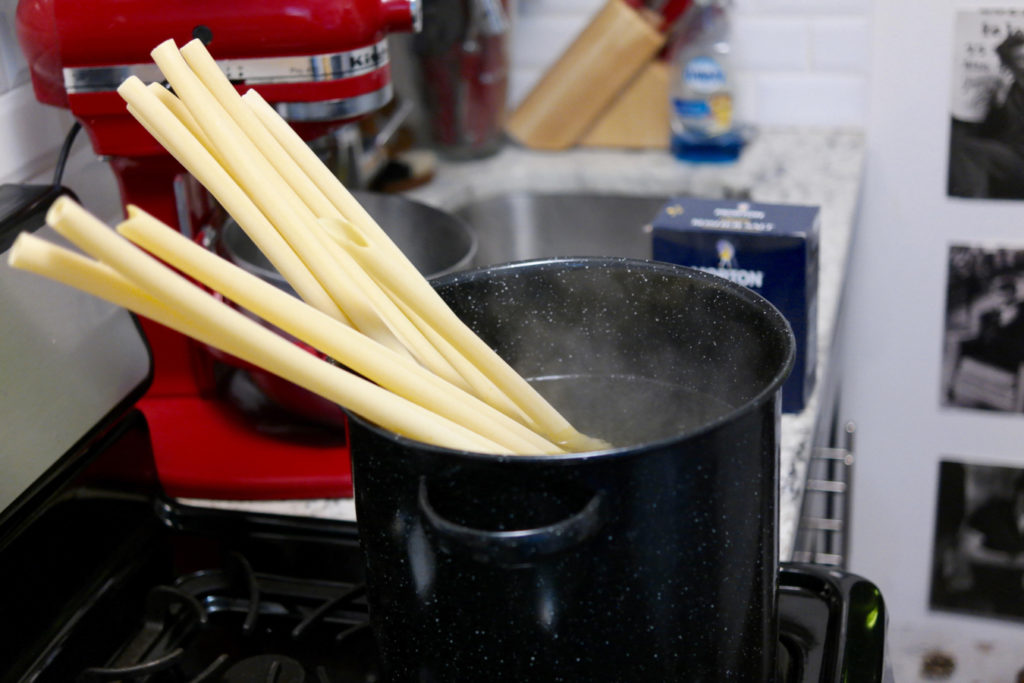 While the pasta was cooking, we diced an onion and the four garlic cloves and sautéed them in olive oil in a large pan.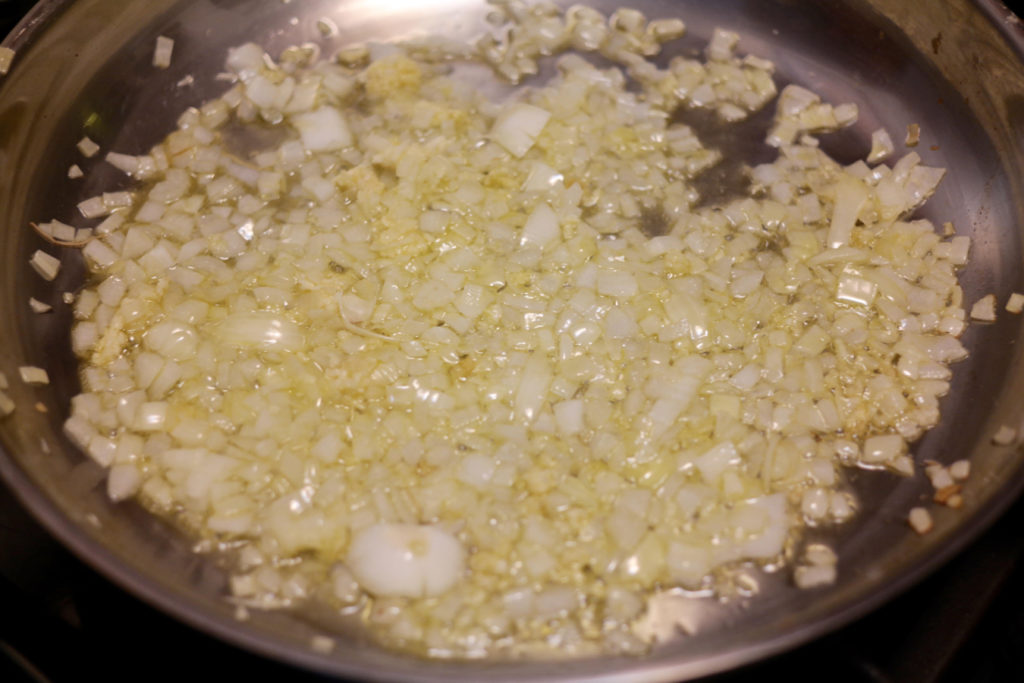 Once the onion and garlic were soft and translucent, we added in a package of halved cherry tomatoes and a few sprigs of broccolini and continued cooking everything until the broccolini had wilted.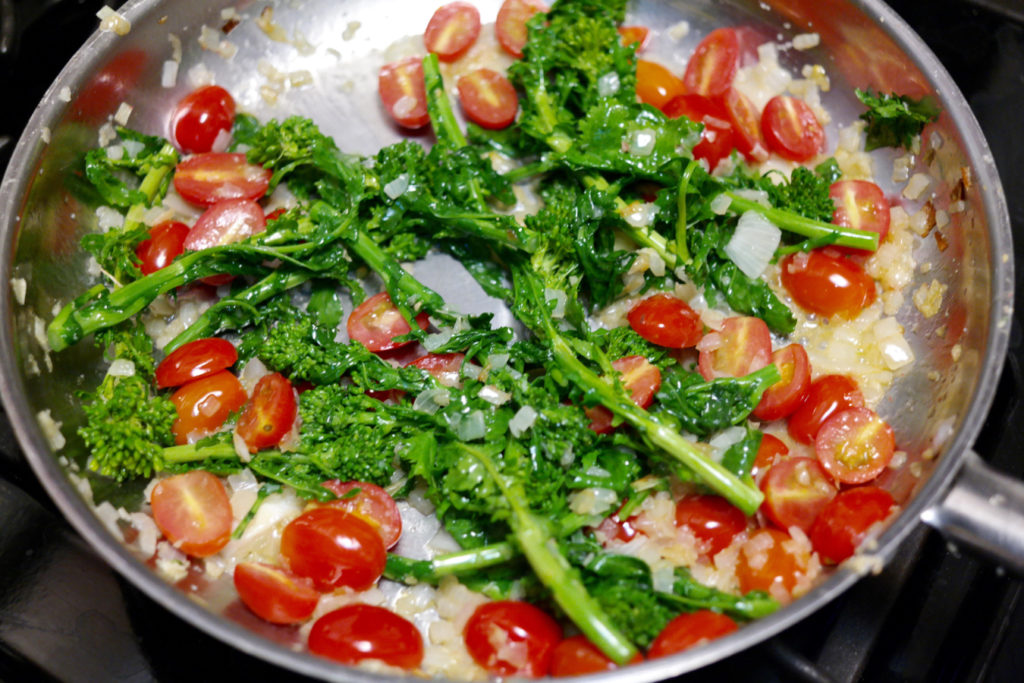 When the pasta was done, we drained it and then mixed it with our pesto sauce.  You can use as much or as little pesto as you want – since our pesto truffle sauce was so rich, we stirred in about half the jar.  Then we added in all the veggies and poured the pasta into a baking dish.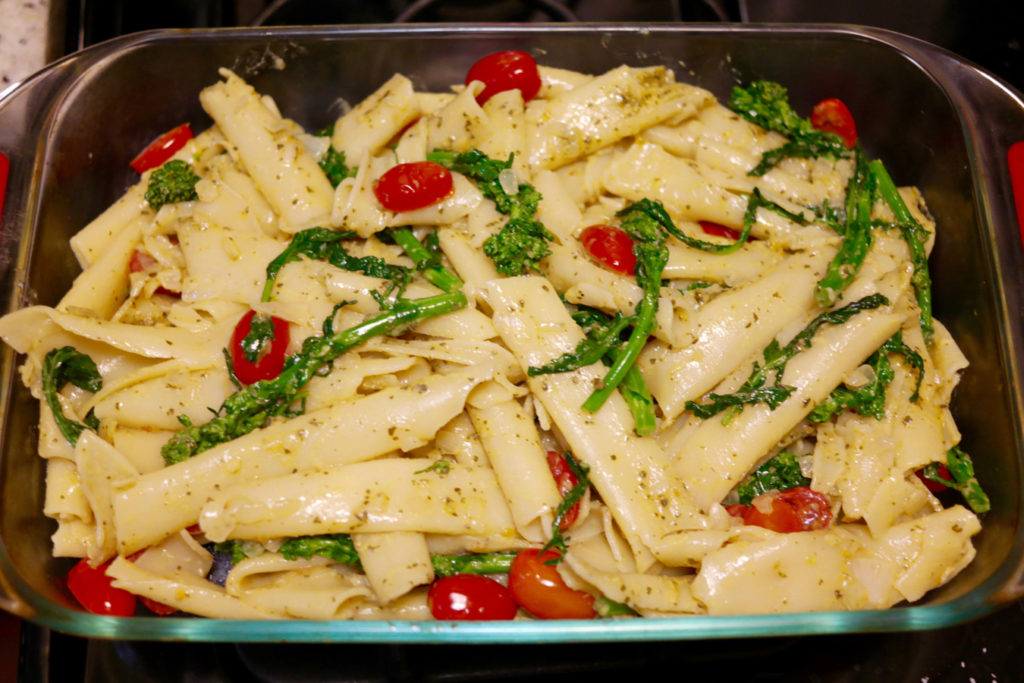 We grated up a bunch of parmesan cheese and sprinkled it on top, then baked the pasta for 10 minutes at 350°F.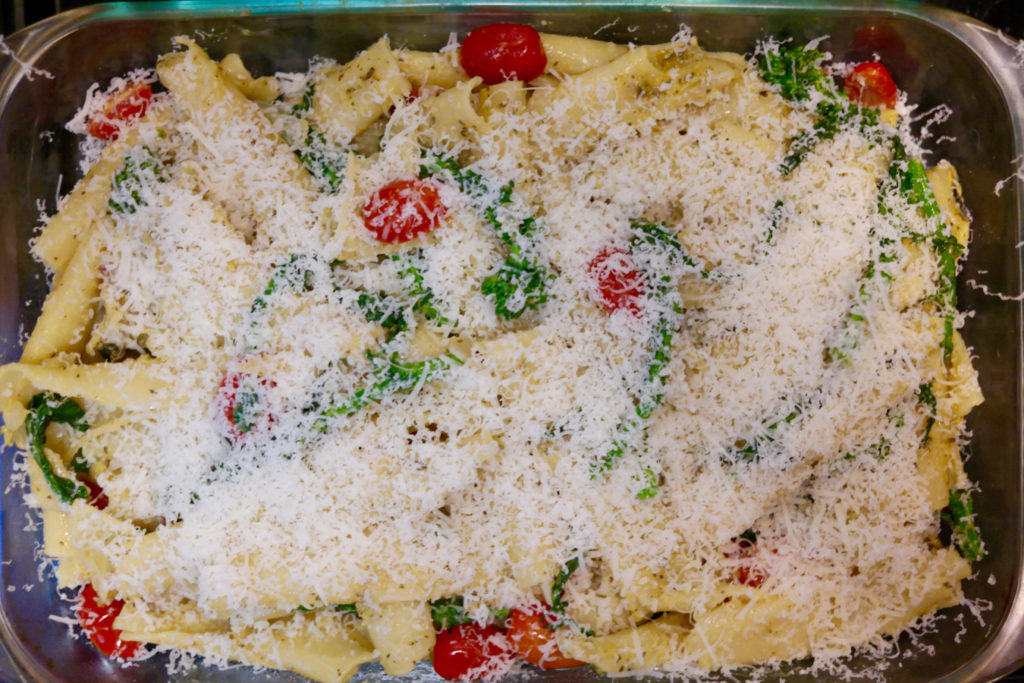 Once the candele came out of the oven, we garnished it with some basil leaves …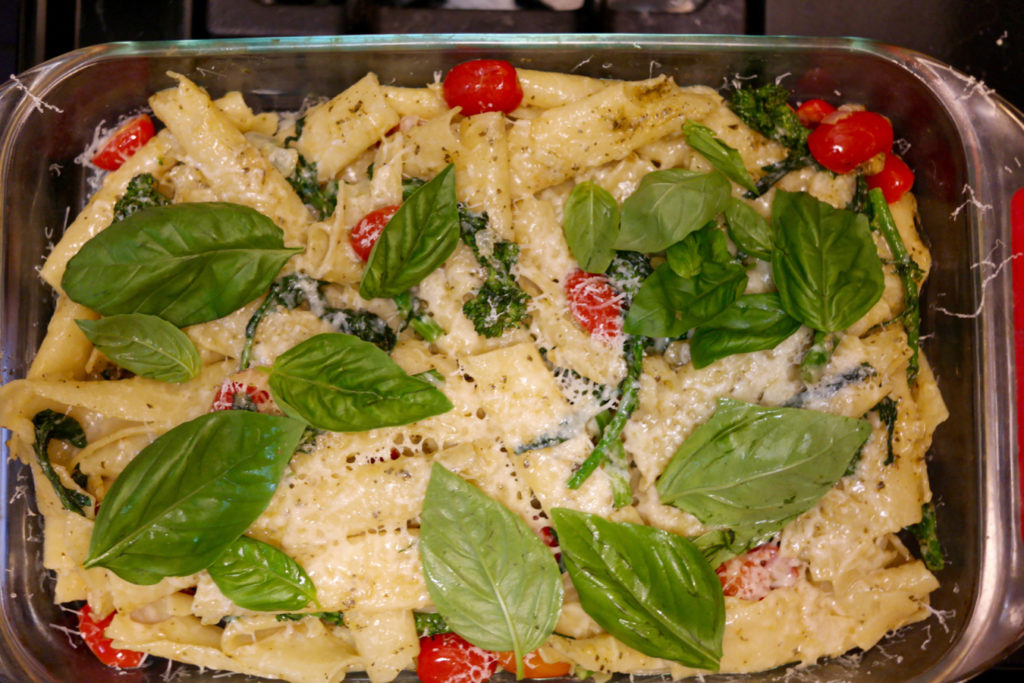 … and then served it up.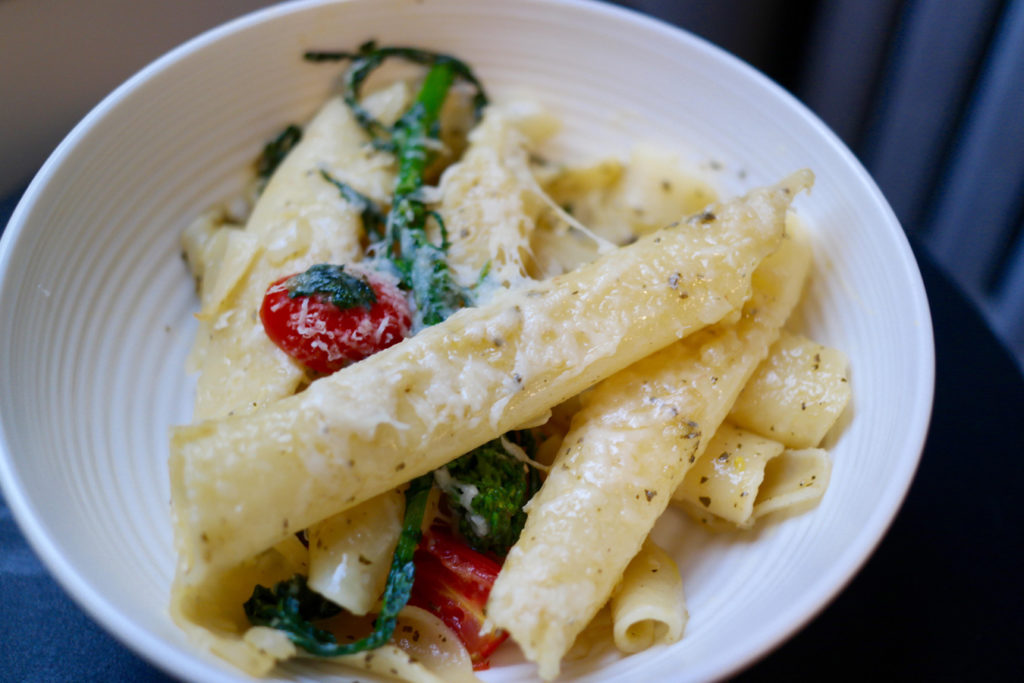 As you can see, the candele made for a very interesting pasta dish.  Once you figure out how to cook the pasta, this is a pretty easy dish to make.  The fresh tomatoes and broccolini were a nice complement to the richness of the truffle pesto sauce, and the candele's large tube shape was an interesting departure from the pasta you usually find in the store.  If you can get your hands on some candele – and you find a good pesto sauce, like we did – try making this baked pasta dish.