Here's a delicious and simple recipe that you can make using fresh summer vegetables:  zucchini risotto.  You only need a few ingredients and if you've never prepared risotto before, don't worry –  it's actually very easy to make.  Once you're done you'll have a fresh, creamy, veggie-filled dinner that's a nice change of pace from your usual Italian fare.
To make it, you'll need:
A 16-ounce package of risotto
4 tablespoons (half a stick) of butter
An onion
6 cups of vegetable broth
3 large zucchini
Basil
Parsley
Parmesan cheese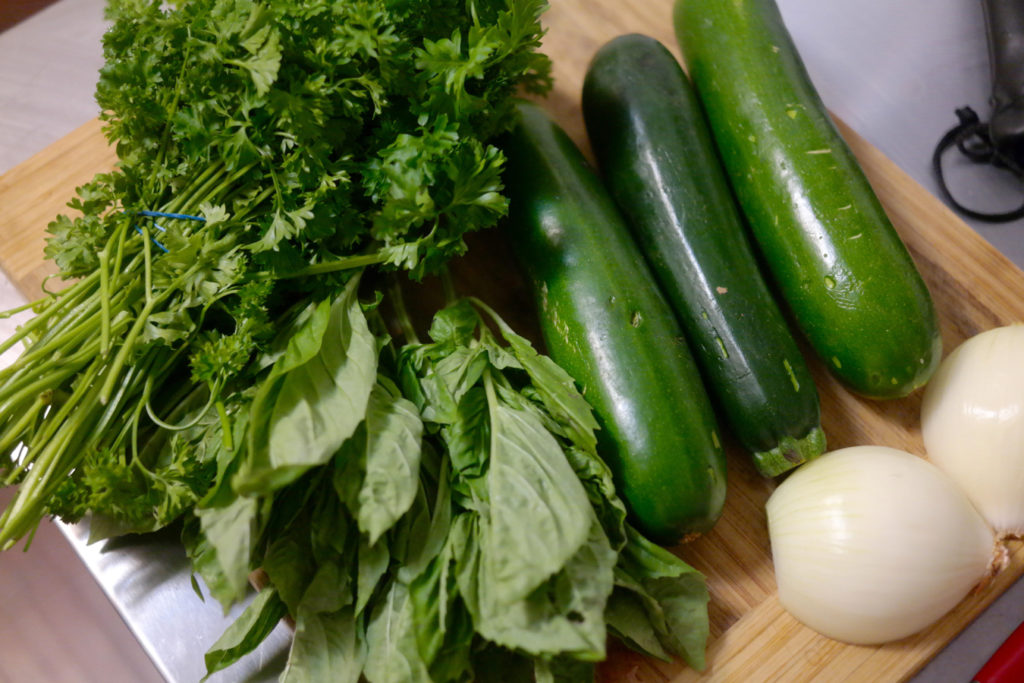 First, finely dice your onion.  Melt 2 tablespoons of butter in a large, deep pan or a pot over medium heat and cook the onion until it's translucent.  Then add in all your risotto and let it toast for just a few minutes.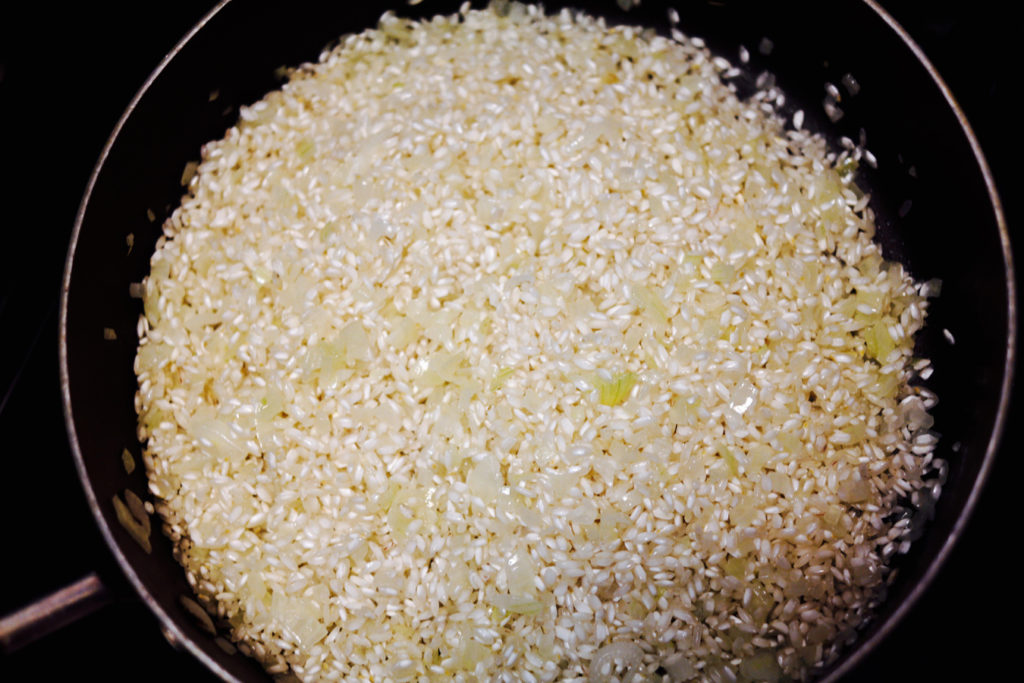 Pour your vegetable broth into a pot and keep it warm over low heat.  Scoop four ladlefuls of broth into the risotto, then chop up your zucchini and add it in.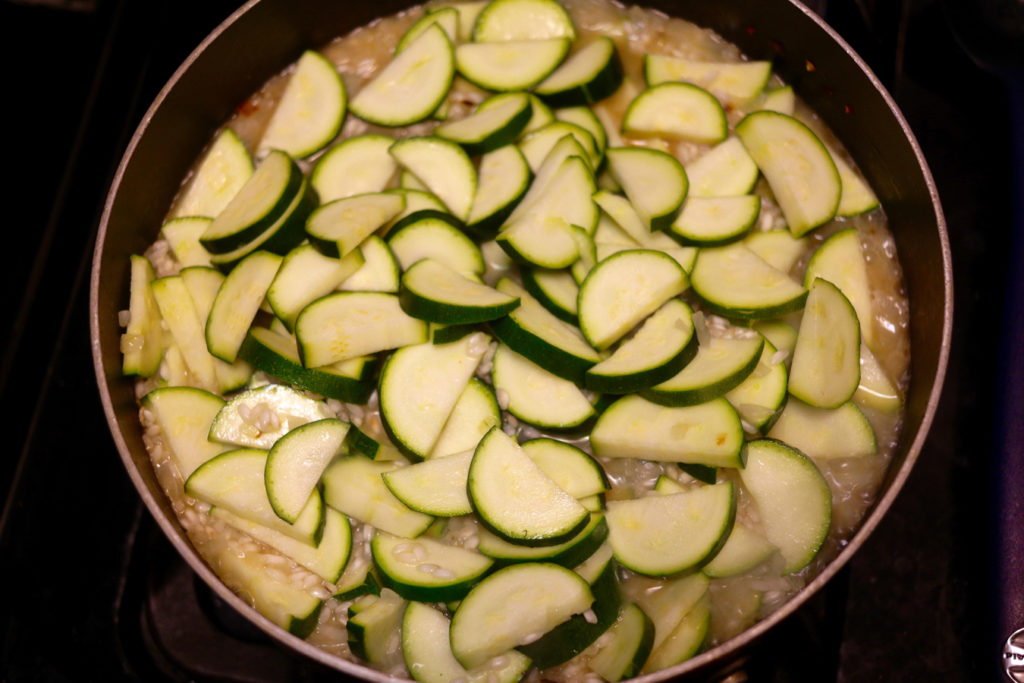 Slowly pour the rest of the broth into the risotto – if you need to, add in another 1/2 to 1 cup of broth – and stir everything together.  Let it cook, uncovered, for 20-25 minutes until all the liquid is absorbed and the risotto is fluffy.  While you're waiting chop up about half of your parsley and basil, and when the risotto is done take it off the heat and stir the herbs in.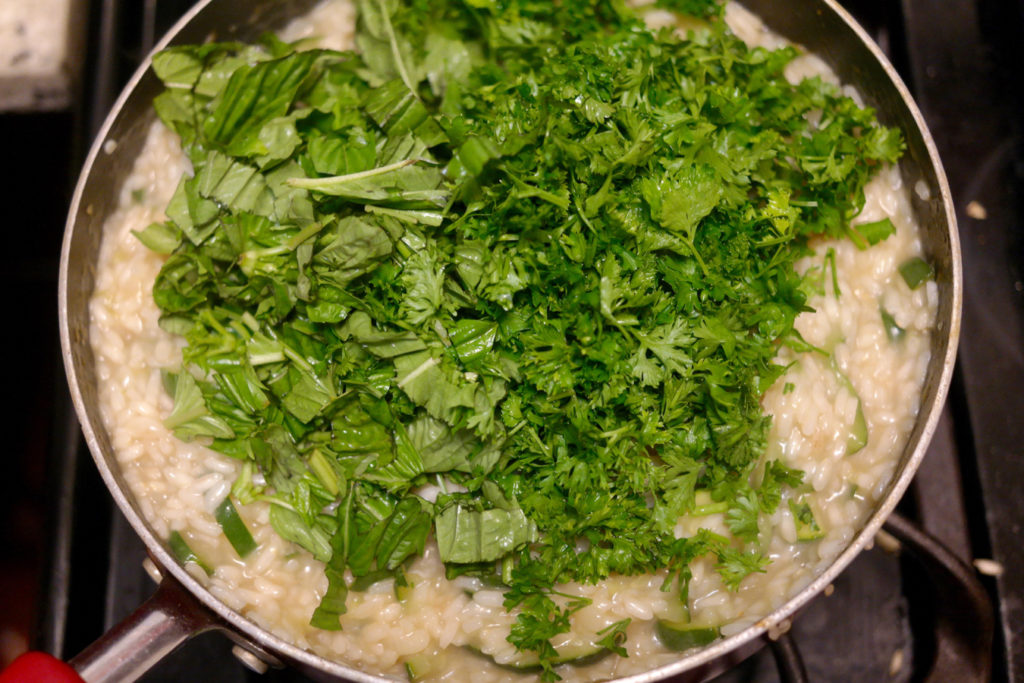 Place about a tablespoon of olive oil and the rest of your butter into the risotto and grate 1/3 cup of Parmesan cheese on top.  Mix everything together.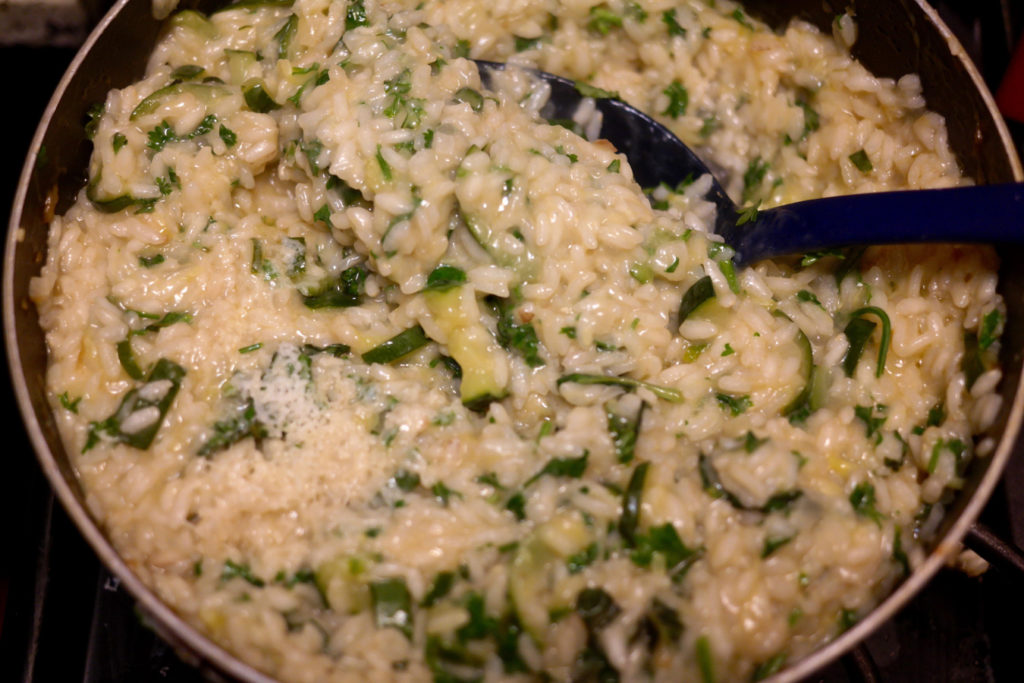 Then serve up your risotto with extra cheese and pepper on top.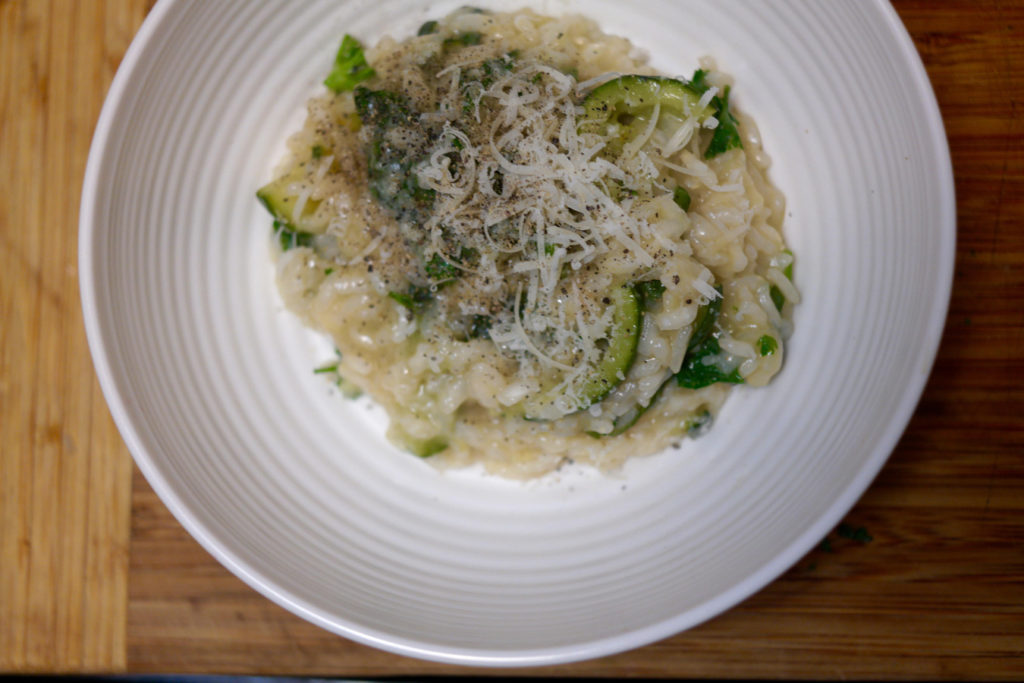 Look how tasty our risotto is!  Cooking it in broth gives it a delicious richness, and stirring in butter, olive oil, and Parmesan cheese makes it nice and creamy.  Plus, there's lots of greens mixed in to give it a fresh seasonal flavor.  Try out this risotto before the summer winds down for dish that's filled with vegetables and tons of flavor!