There's lots of different versions of pesto out there, and here's one we tried recently that we really liked.  This dish is based on a recipe we found in the New York Times, and it's not only tasty but also pretty easy to make – it took us less than half an hour from start to finish.  Plus, it's an excellent way to celebrate the end of summer by using some fresh, delicious seasonal ingredients.
If you want to make it, you'll need:
Pine nuts
Parmesan cheese
A large bunch of basil
A medium-sized bunch of mint
Garlic
Red pepper flakes
Olive oil
6-8 ounces of fresh mozzarella
12 ounces of pasta
Start by cooking your pasta, and while it's boiling tear off all the leaves of your basil and mint.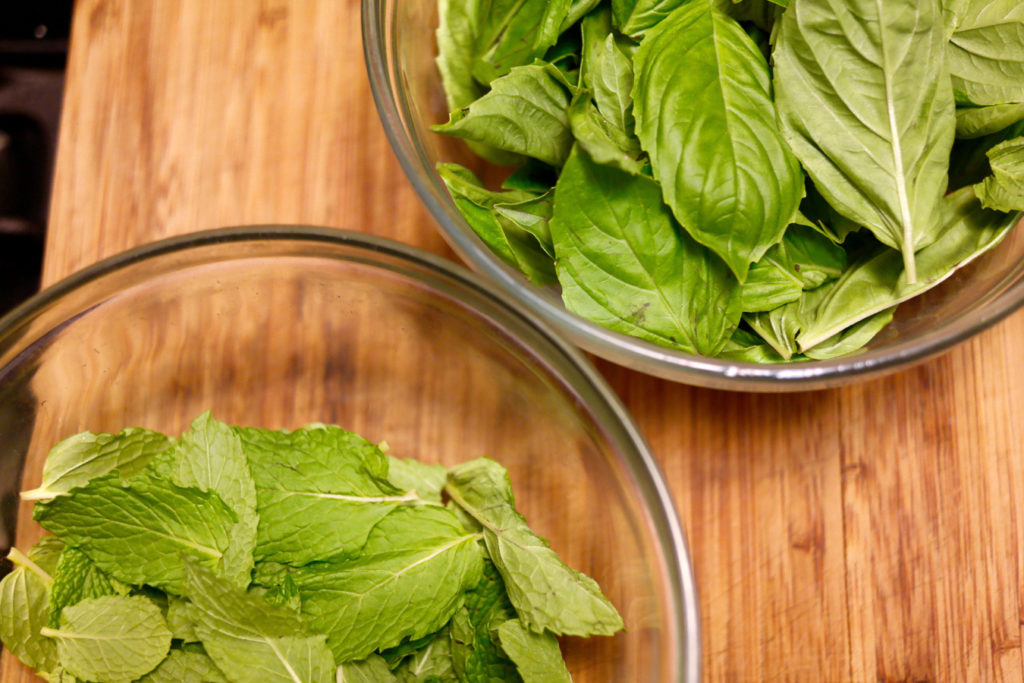 Place the basil and mint in a food processor along with 2/3 cup grated Parmesan cheese, 2 grated or minced garlic cloves, a pinch of salt, and red pepper flakes to taste and blend all this together.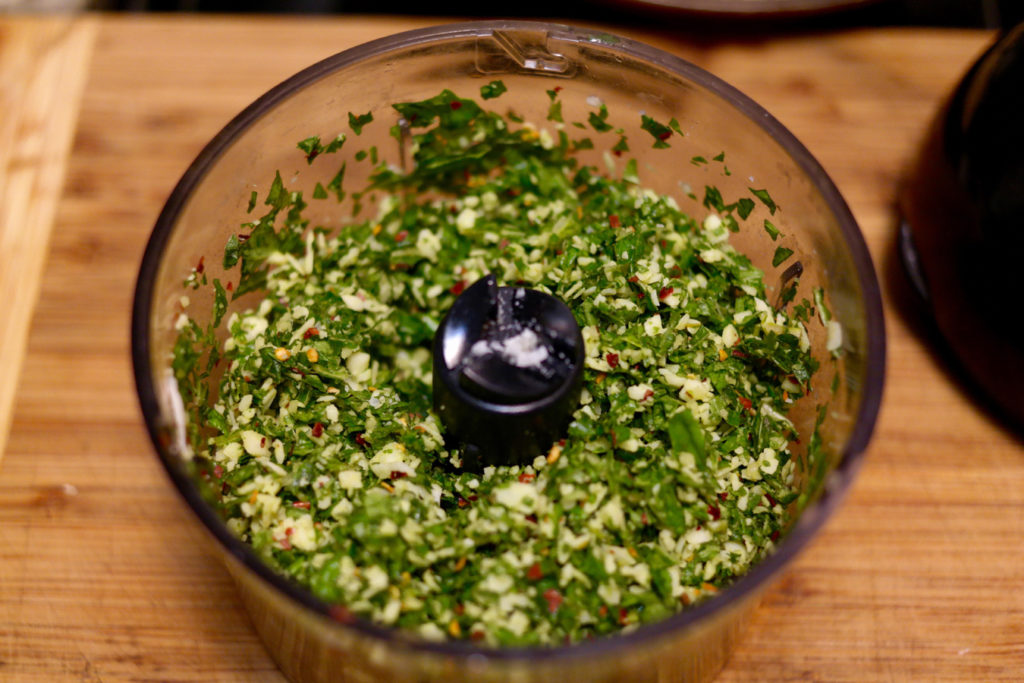 Then drizzle in 1/2 cup of olive oil and mix everything into a sauce.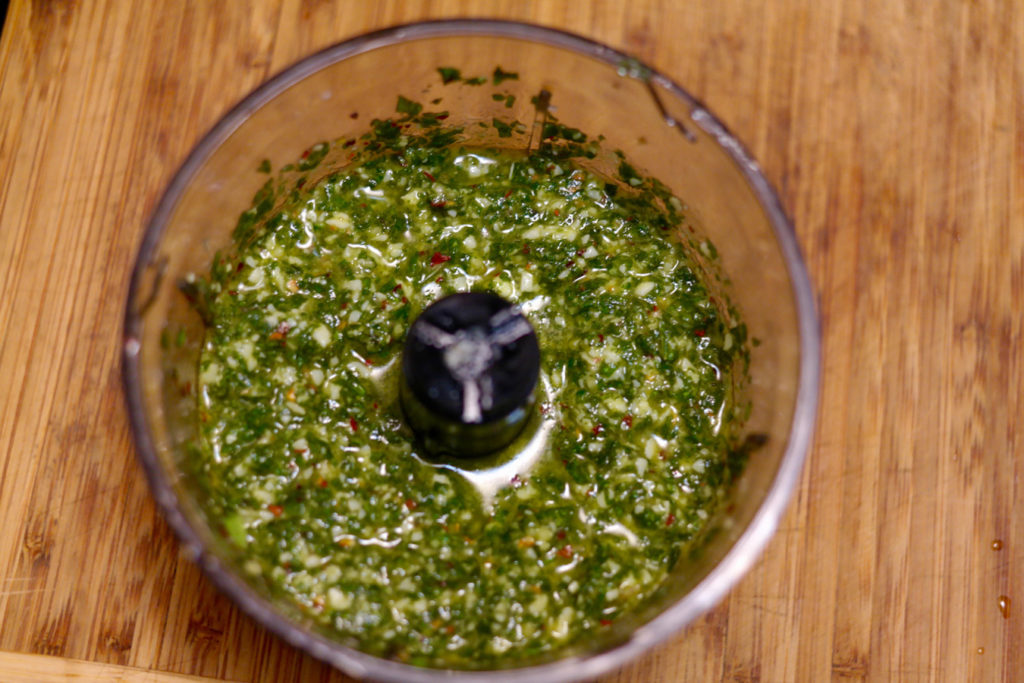 Tear your mozzarella into bite-sized pieces and place them in a bowl …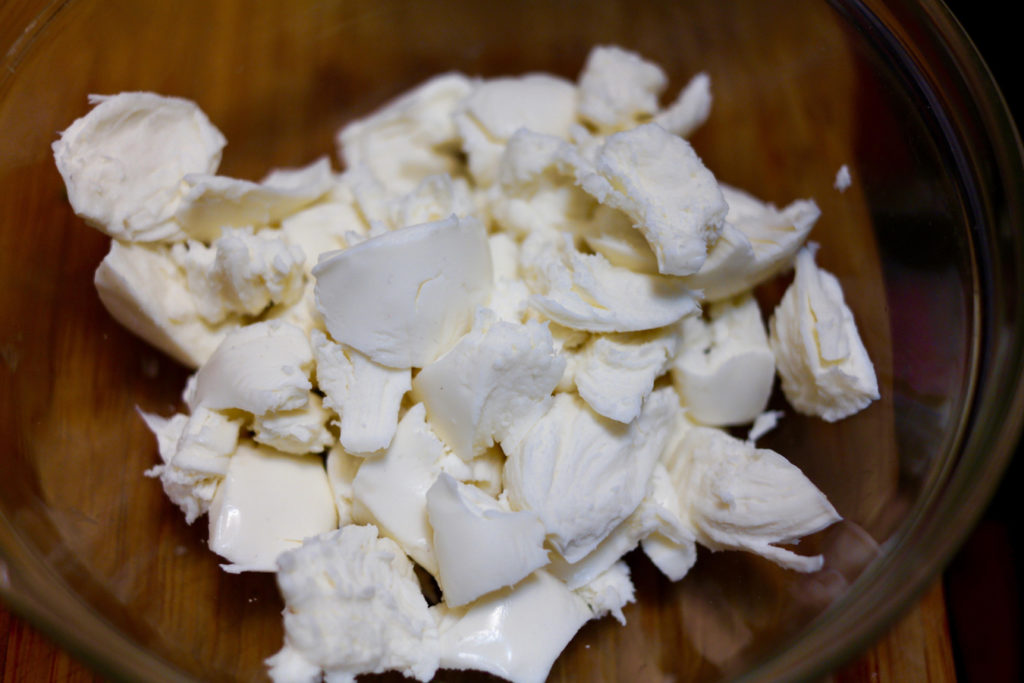 … then pour your pesto sauce on top and let your cheese marinate for a few minutes.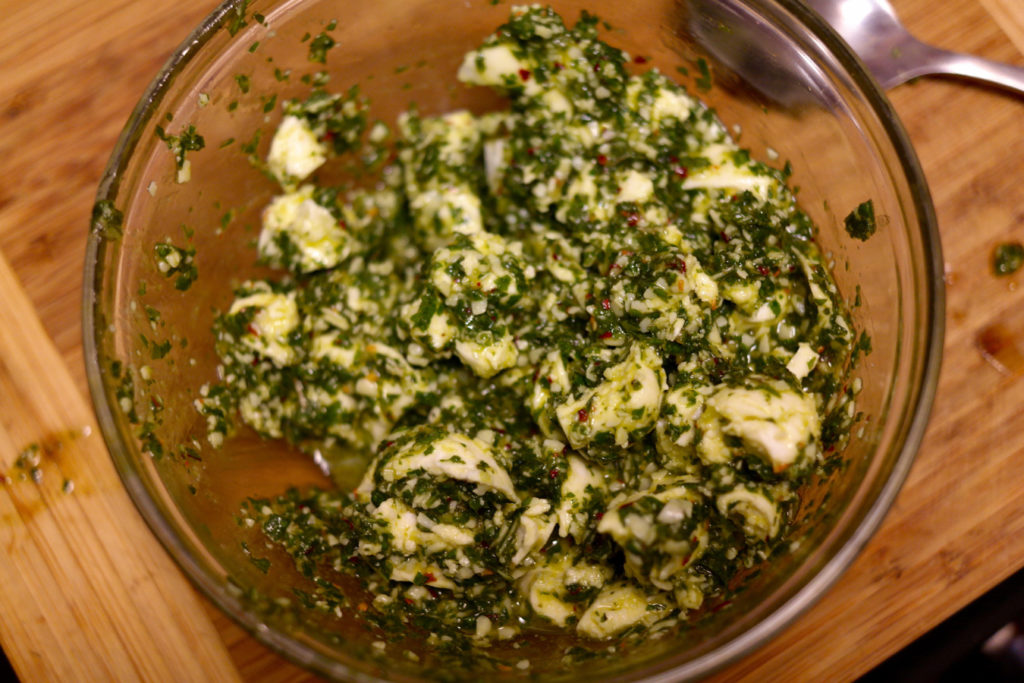 Meanwhile, toast 1/4 cup of pine nuts in a dry skillet for just a few minutes, until they start to brown.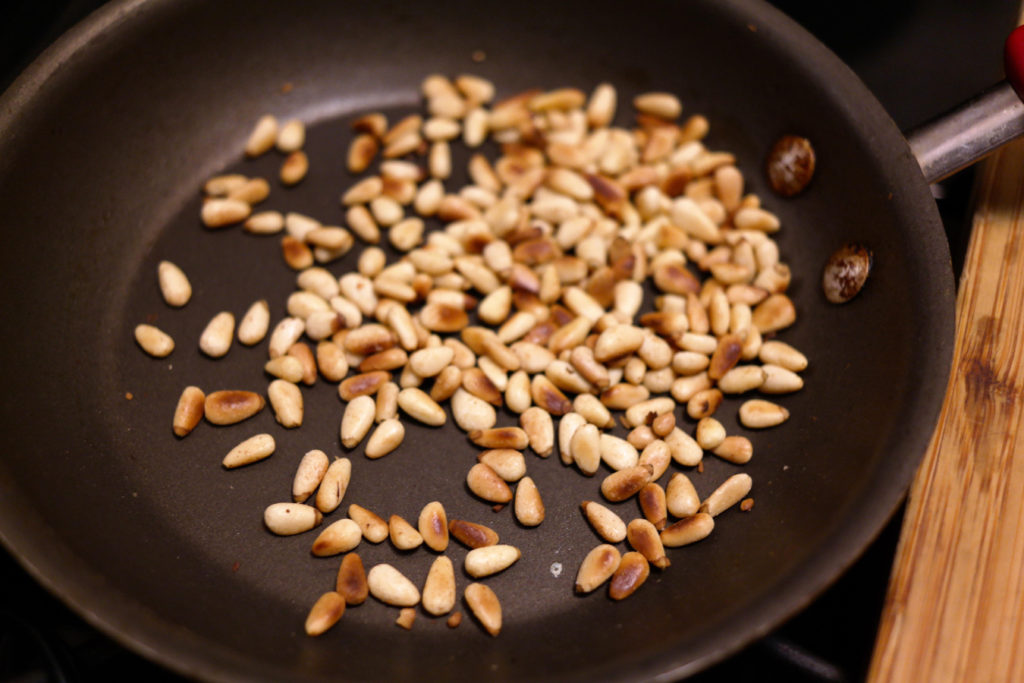 Once your pasta is finished cooking, mix it with the pesto and mozzarella.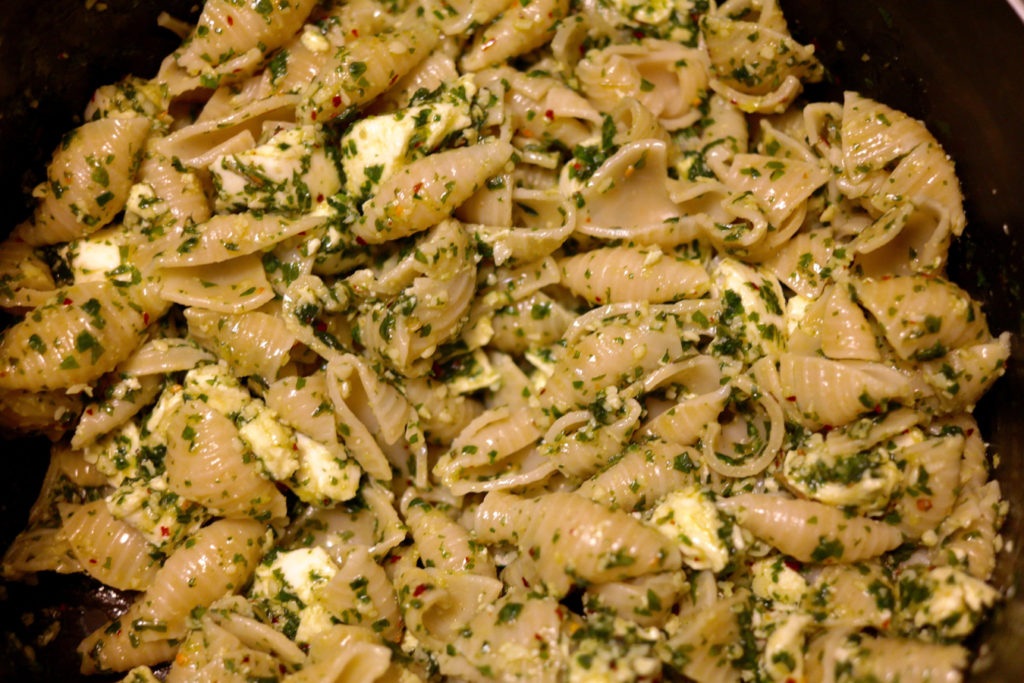 Then serve your pasta topped with the pine nuts, pepper, and more grated Parmesan.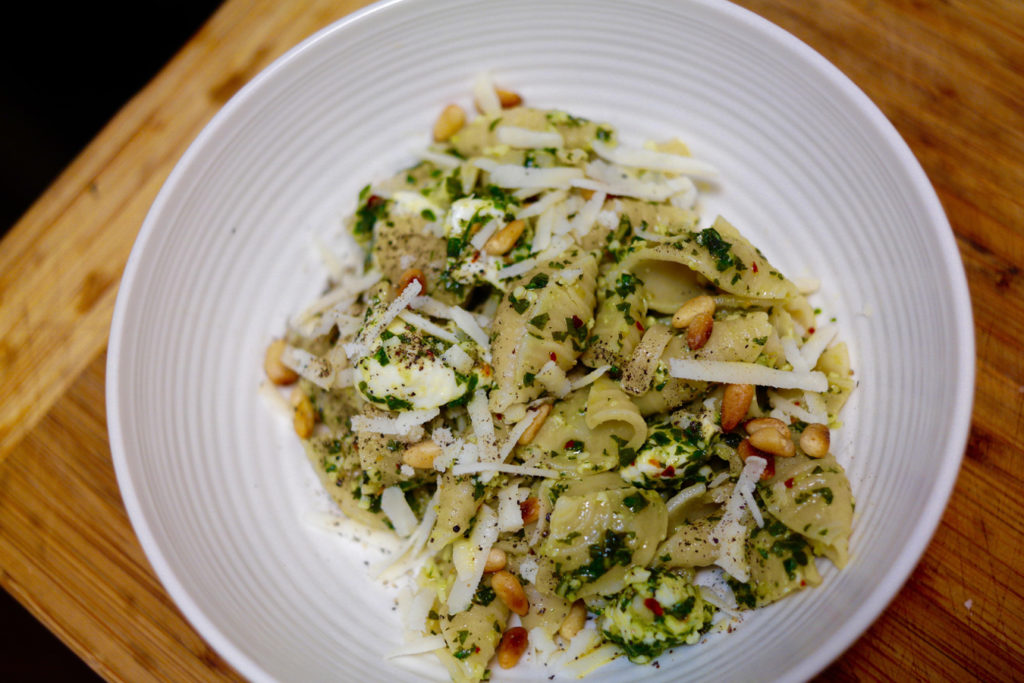 Pretty simple, no?  It's definitely not hard to whip up this pesto sauce, and making it with mint in addition to the basil gives it a nice complex flavor.  Plus, adding in the fresh mozzarella makes this pasta extra rich.  So go out and grab some fresh herbs and make this pesto while the summer's still here.