It's already getting a little chilly and autumn-like here in New York, so we're scrambling for our last chances to eat some of our favorite summer foods.  Here's what we made recently to take advantage of some local fresh corn and strawberries, which are the East Coast's favorite warm-weather produce:  corn waffles with strawberry syrup.  If you think mixing vegetables with a staple breakfast food sounds strange, trust us – this was delicious (and we based it on this recipe from Bon Appétit).
Here's what you'll need:
Agave syrup
1 pound of strawberries
Flour
Cornmeal
Sugar
Baking powder
Baking soda
2 ears of corn
2 eggs
1 1/2 cups of buttermilk
1 stick of butter
Vanilla extract
We started off by slicing up all of our strawberries.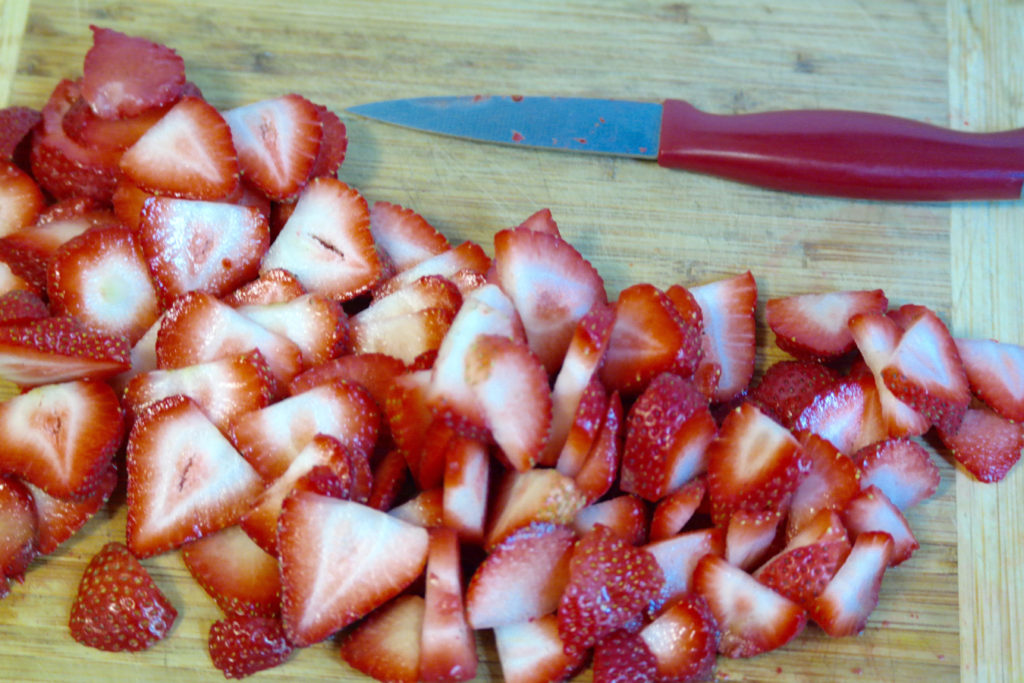 Then we put 3/4 cup of agave syrup into a pot and heated it to boiling, then took it off the stove and mixed in half of the strawberries.  We set this aside to let the syrup and strawberries soak together while we made the waffles.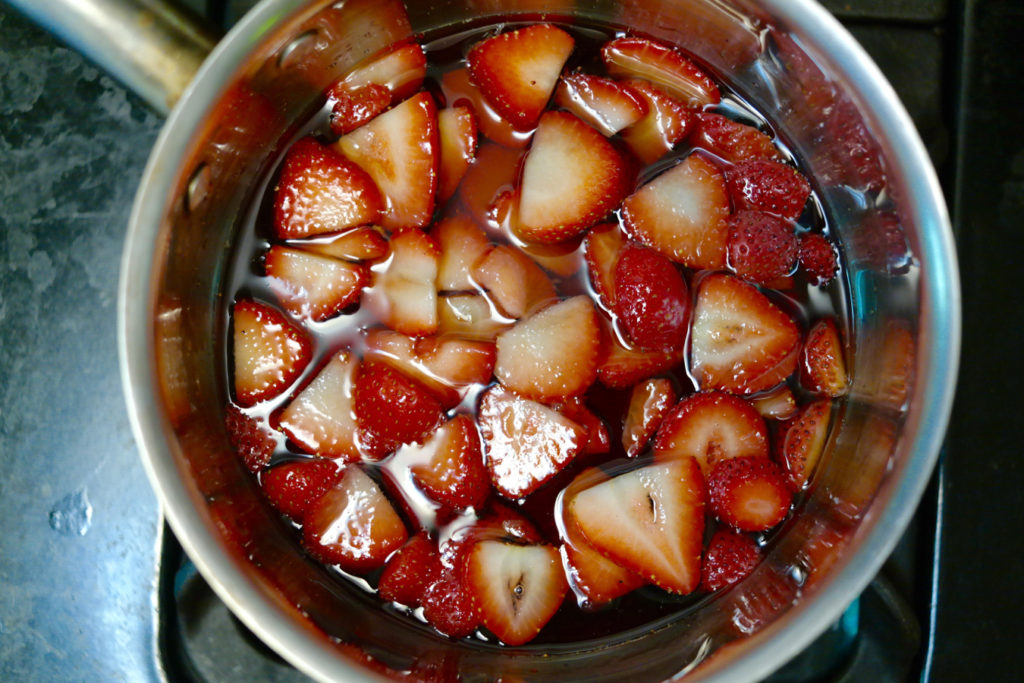 In one bowl we whisked together 2 beaten eggs, 1 1/2 cups buttermilk, a stick of melted butter and a teaspoon of vanilla.  We husked both ears of corn and grated the kernels on the large holes of a box grater to create a sort of corn pulp, then whisked this in too.  In a separate bowl, we mixed a cup of flour, a cup of cornmeal, 2 tablespoons of sugar, a tablespoon of baking powder, a 1/2 teaspoon of baking soda, and a pinch of salt.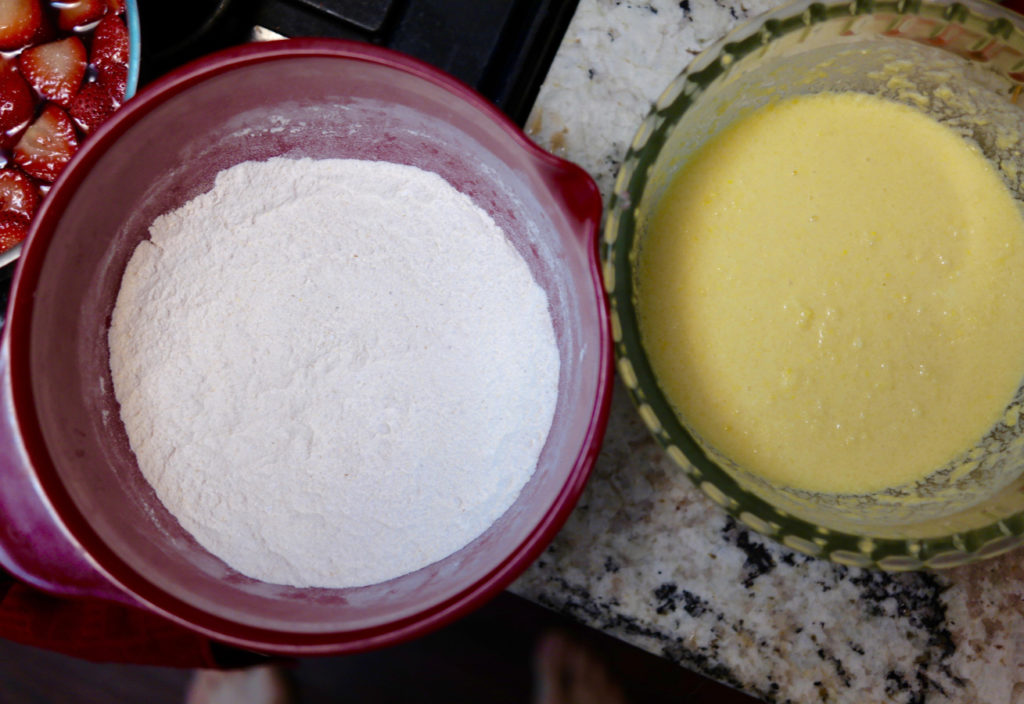 Then we stirred everything together to create a batter.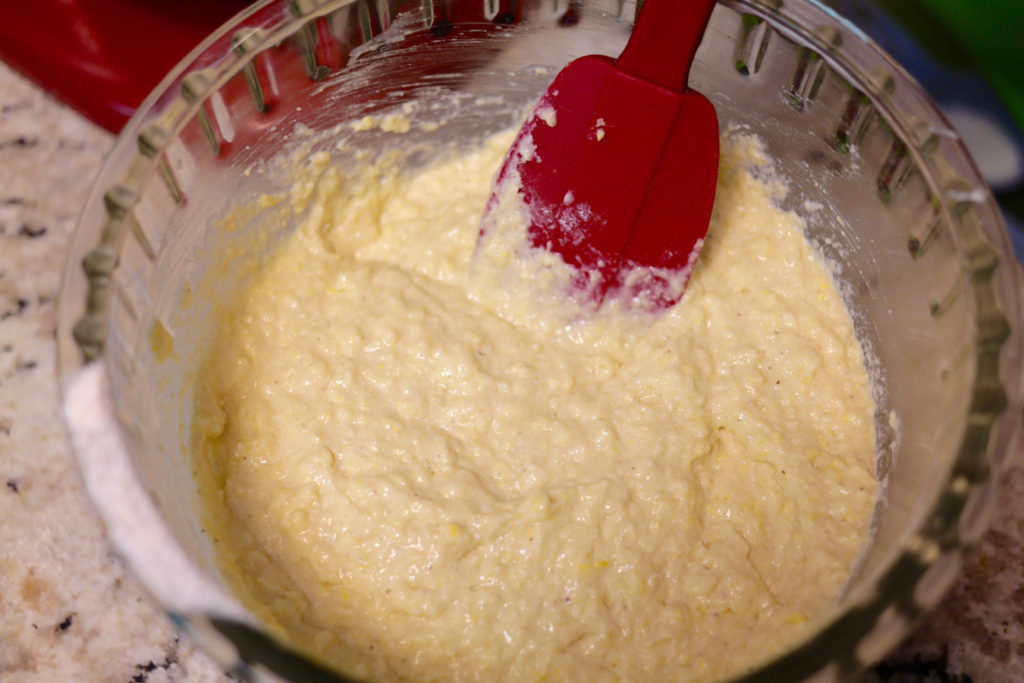 We poured this batter into a greased waffle maker on a medium-heat setting and made our waffles, and then topped them with the syrup and extra strawberries.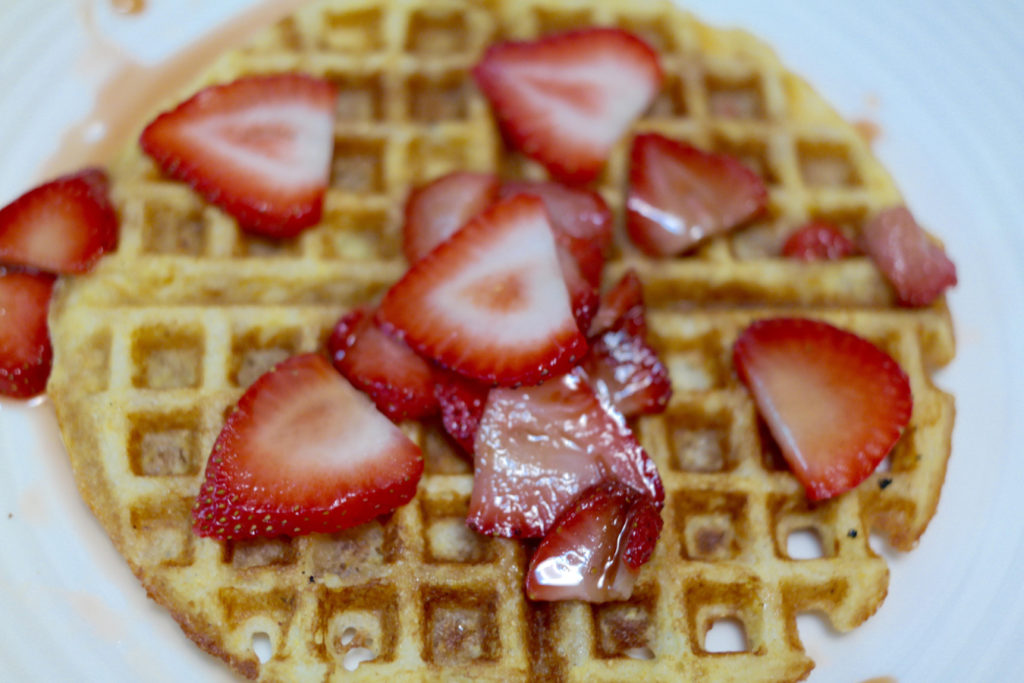 Very simple, and very tasty!  The fresh corn and cornmeal in the batter give the waffles a lightly sweet taste, and the strawberries with syrup add a nice extra flavor.  We made these one lazy weekend morning and they were a perfect way to start off a relaxing day – so try these corn waffles out for a unique, delicious breakfast!