It's getting to be soup weather, so here's a simple recipe for a veggie-filled, warm and nourishing version of an Italian classic.  This recipe – based on something we found in the New York Times – calls for cheese, but you can also skip the dairy and make yourself a vegan soup.  It takes some amount of prep work, but it's worth it because this soup turned out tasty with so many different vegetables in it.
To make it, you'll need:
A can of cannellini beans
An onion
2 carrots
Garlic
Thyme
A bay leaf
1/2 pound of green beans
1 zucchini
2 tomatoes
2 cups of spinach
Parmesan cheese (optional – leave it off if you want a vegan soup)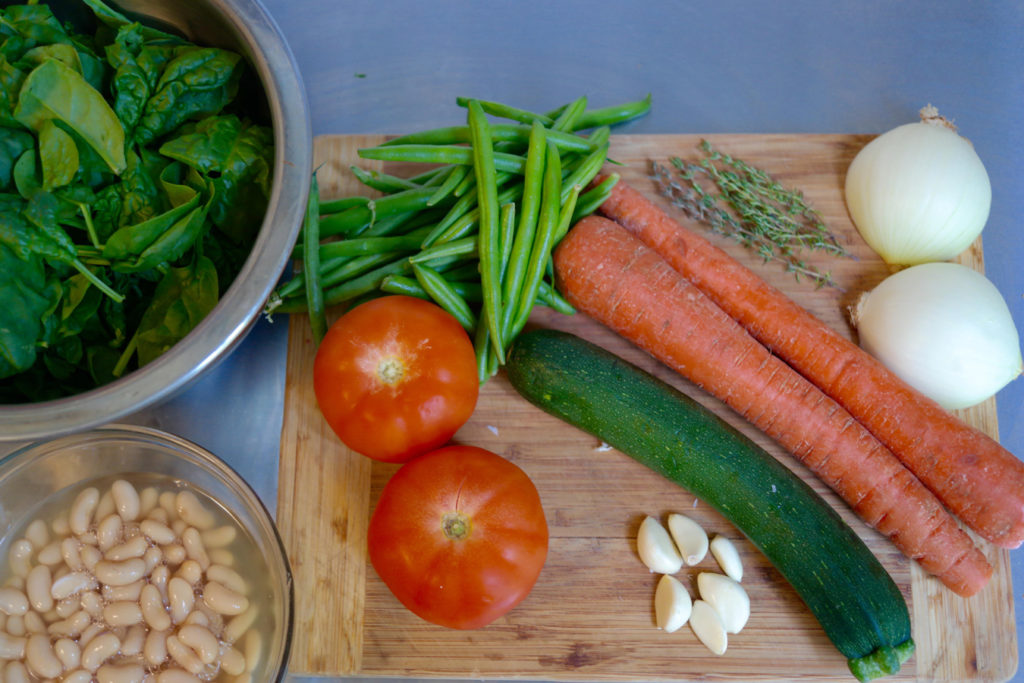 Start off by peeling your carrots and chopping them up along with your onion, then cooking these two vegetables in a large pot over medium heat in about 1/4 cup of olive oil.  Once the onion softens after about 10 minutes, cut up 4 or 5 garlic cloves and add them in along with a handful of thyme sprigs and your bay leaf.  Cook everything for another 5 minutes.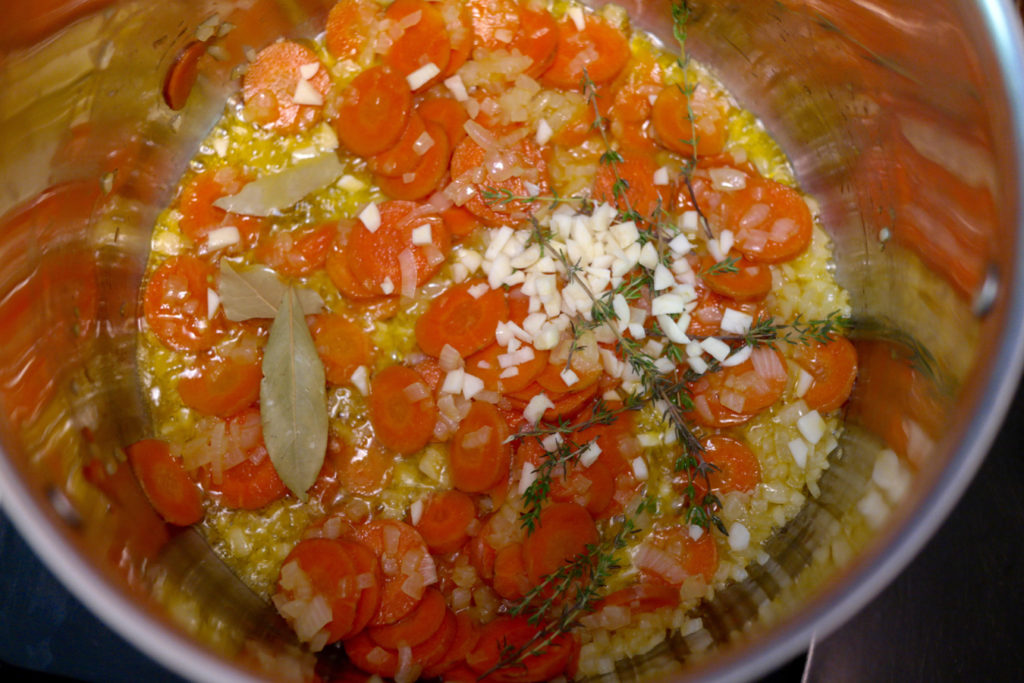 Stir in 3 cups of water and bring your soup mixture to a boil.  Trim the ends off your green beans and cut them into bite-sized pieces, then add them in once the soup begins to boil and cook them for 5 minutes.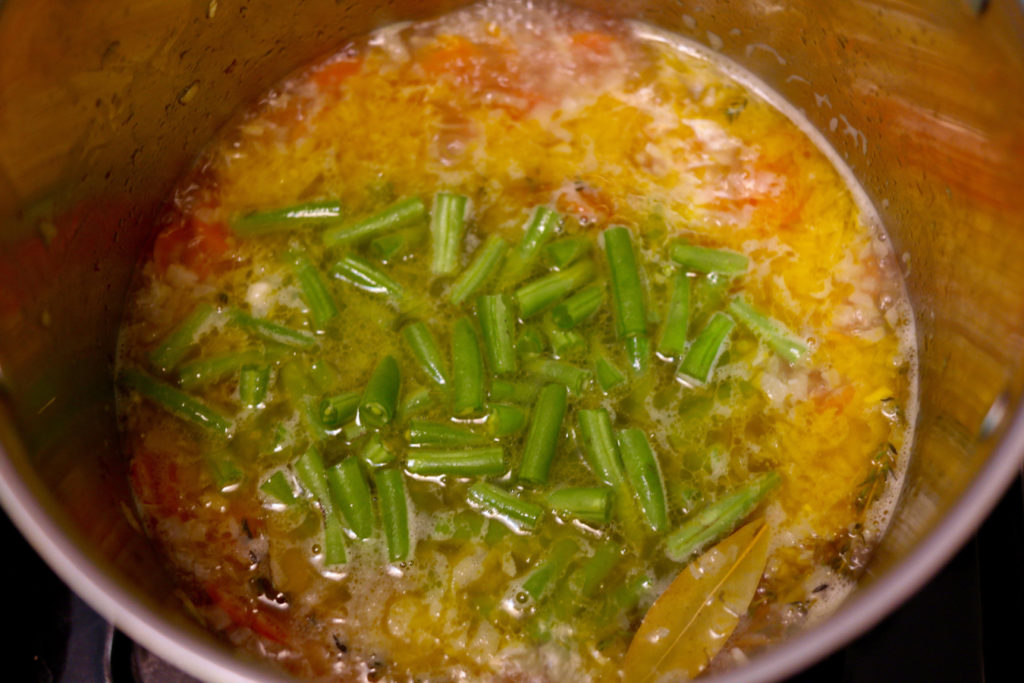 Peel your tomatoes and zucchini and chop them up, then tear your spinach by hand into rough pieces.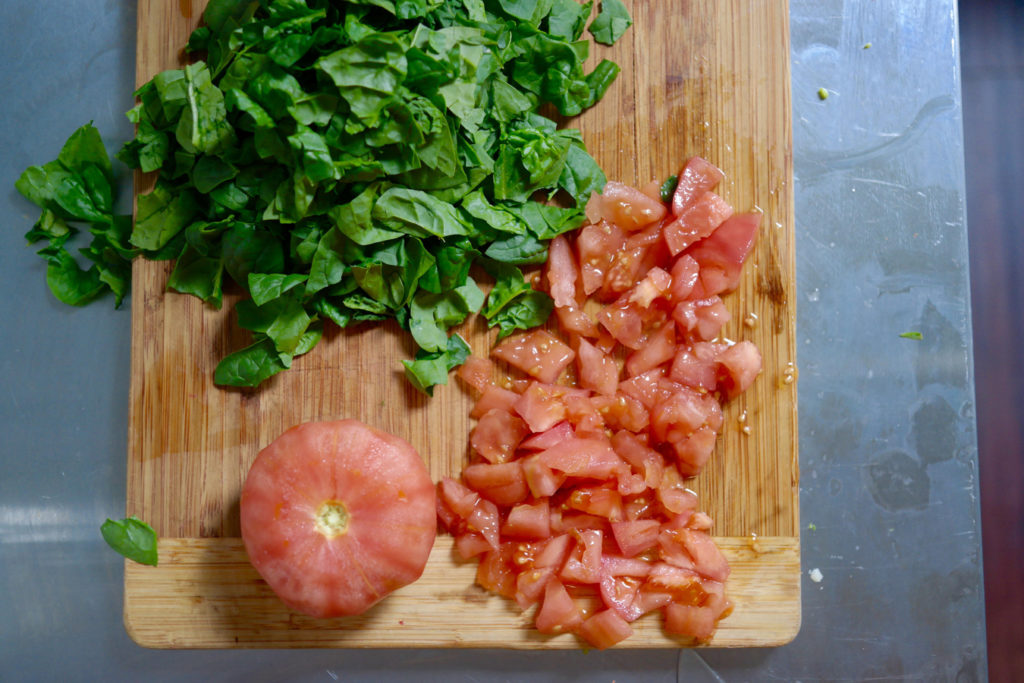 Add the tomatoes and zucchini to your pot and cook them for 15 minutes, then put the spinach in the soup along with your drained beans.  Pour in another 3-4 cups of water on top of everything and let your soup continue to boil for another 5 minutes.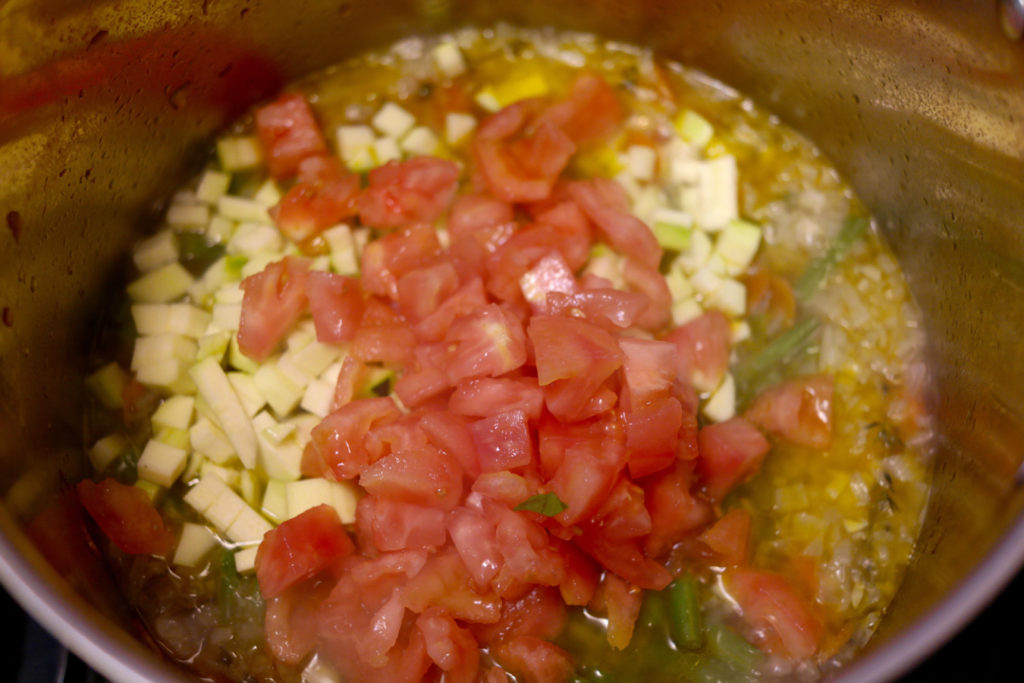 Once the soup is done, spoon it out into bowls and top it with Parmesan cheese if you'd like.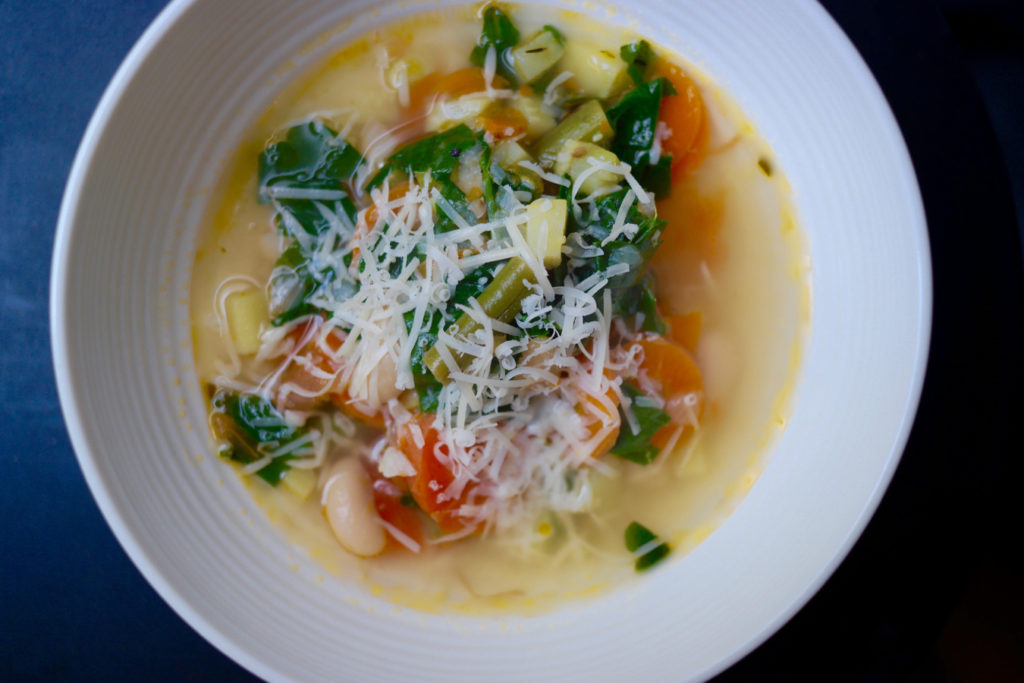 As you can see, it's a colorful and hearty soup.  We'll admit that peeling and chopping all the vegetables does take some time, but once you have everything prepared it's pretty simple to make this soup.  Now that we're moving into autumn, this is a delicious and filling dish to eat on its own or serve alongside another seasonal food.  Try it out to take the chill out of these upcoming months!