We've been checking out a lot of cool restaurants around New York recently, so here's a random selection of some delicious food we've had to eat.  These are both vegetarian and non-vegetarian dishes here, so be warned that there's some meat featured in this post.
We celebrated the end of summer by heading to the Rockaways, where some of New York's best beaches are, and while we were there we decided to check out Pico, which serves Tex Mex-inspired food just a few blocks from the ocean.  We started off with some nachos, crafted from homemade tortilla chips topped with a delicious cheese sauce, sour cream, pico de gallo, guacamole, and black beans instead refried beans to make these vegetarian.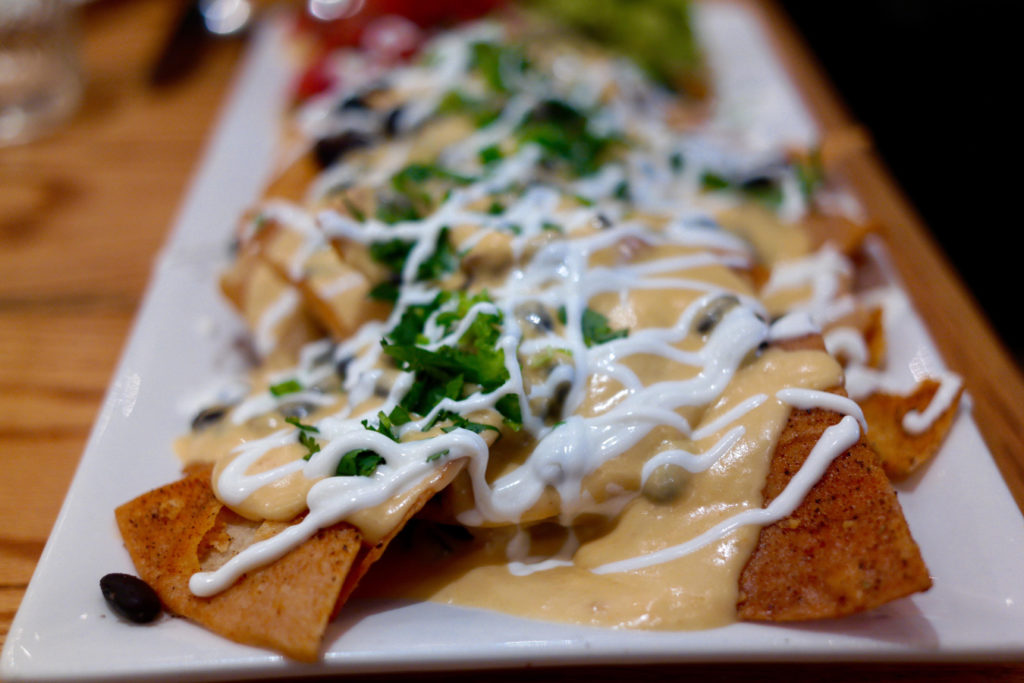 We also got the elote:  corn on the cob covered with cotija cheese, chipotle mayo, and paprika.  They helpfully split the corn in half so we could each have a piece.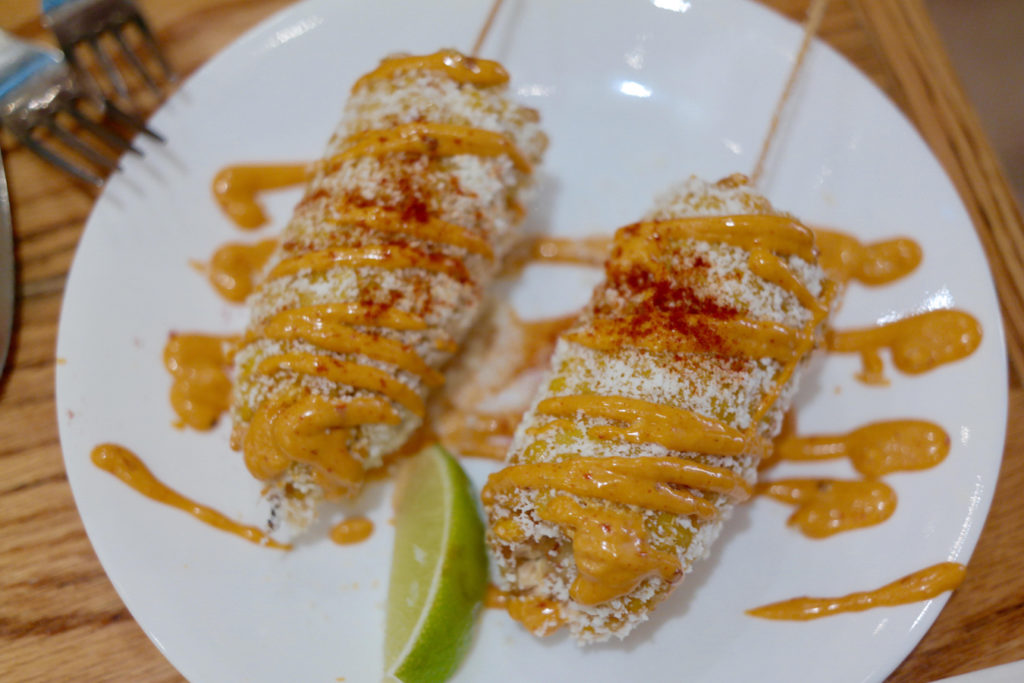 Miriam got the L.A. Burrito with veggies for herself, with black beans subbed in for refried beans to make so that her entree was vegetarian.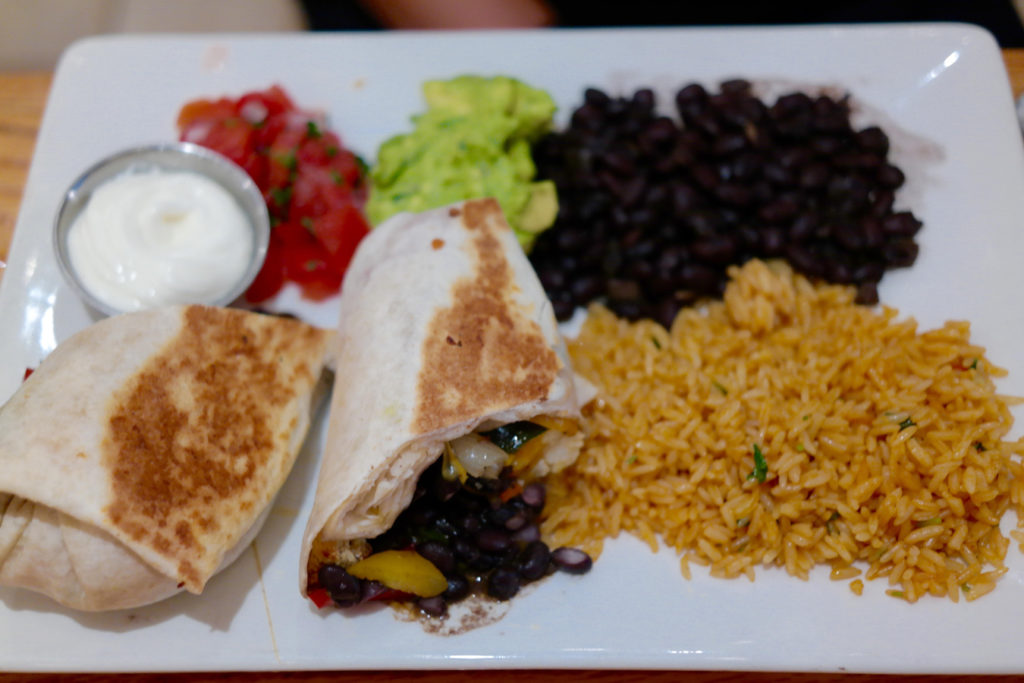 Cyril decided on the shrimp tacos.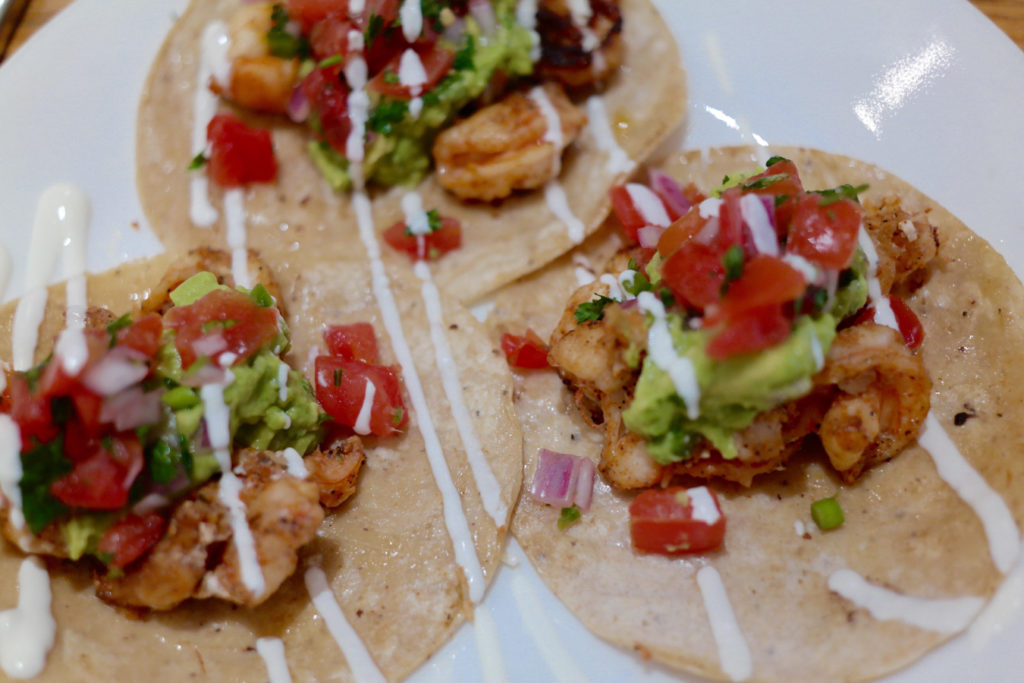 And for dessert we had some caramel bread pudding with a scoop of vanilla ice cream on the side.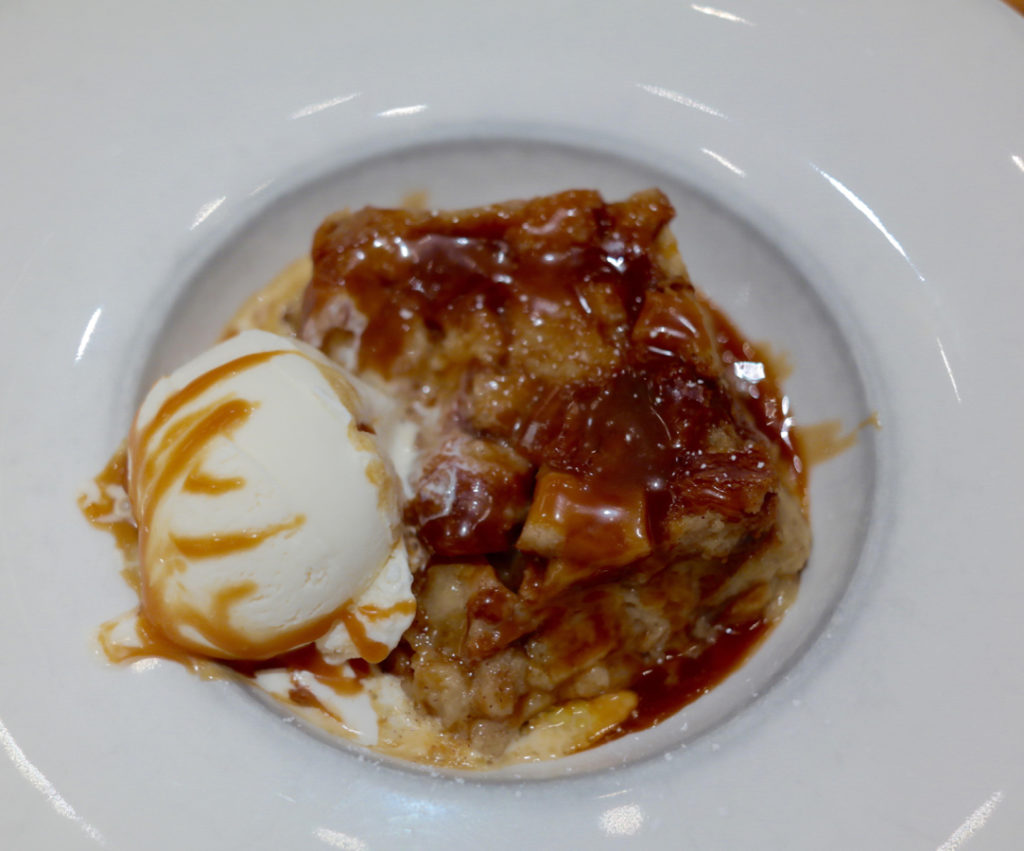 Another weekend, we got breakfast on the go with some bagels from the Black Seed Bagels outpost in Nolita.  Miriam tried the poppy seed bagel with scallion cream cheese …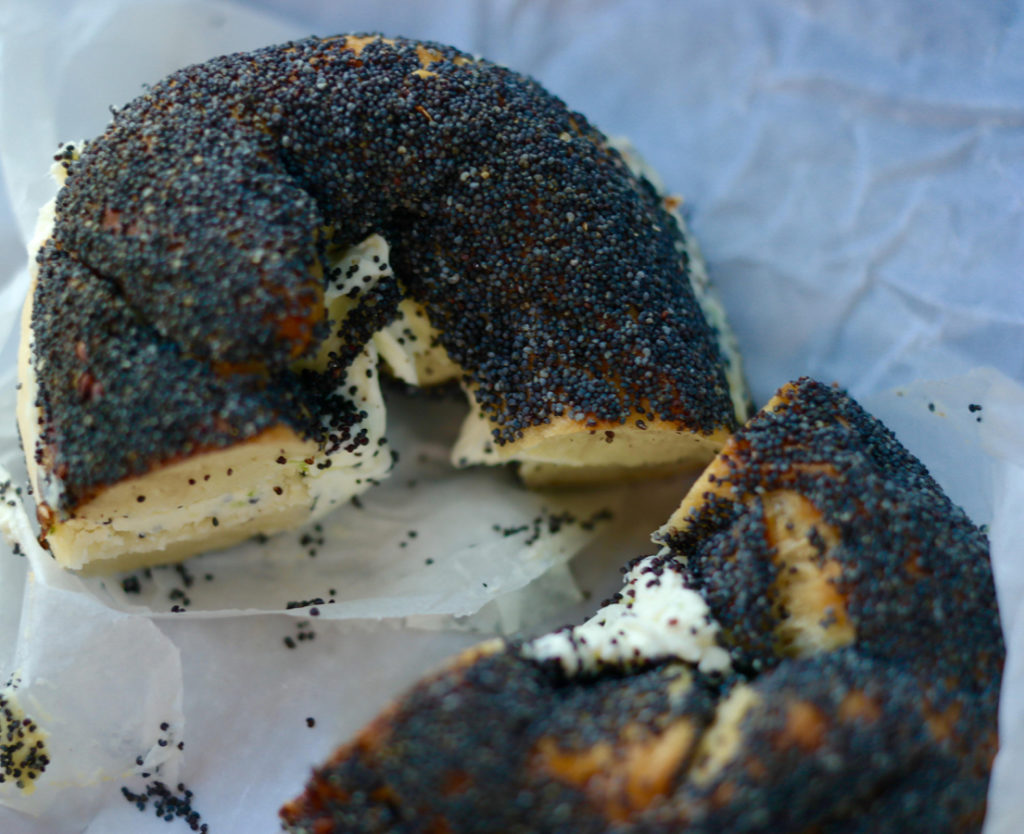 … while Cyril got an everything bagel with lox cream cheese.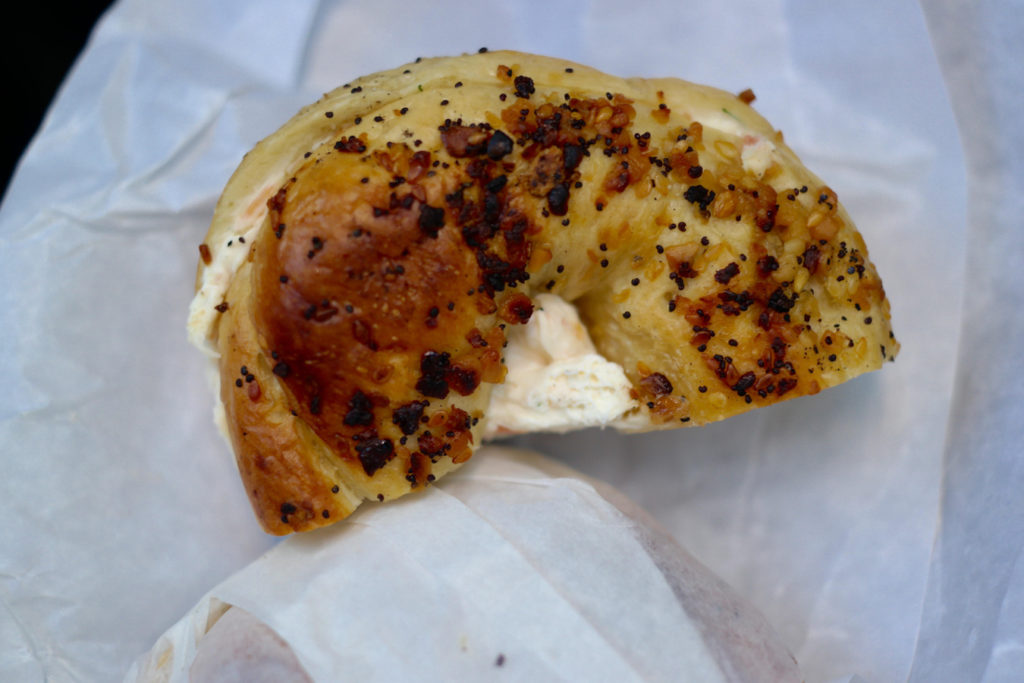 We also got to check out The Sosta, a new quick-service Italian food cafe on the edge of Little Italy.  If "Italian" and "quick" don't sound good together, we understand, because there are some terrible fast food pasta places out there, but the food here was interesting and pretty decent.  Plus, you can get drinks – these are the Classico, made with prosecco, cappelletti, soda, and orange.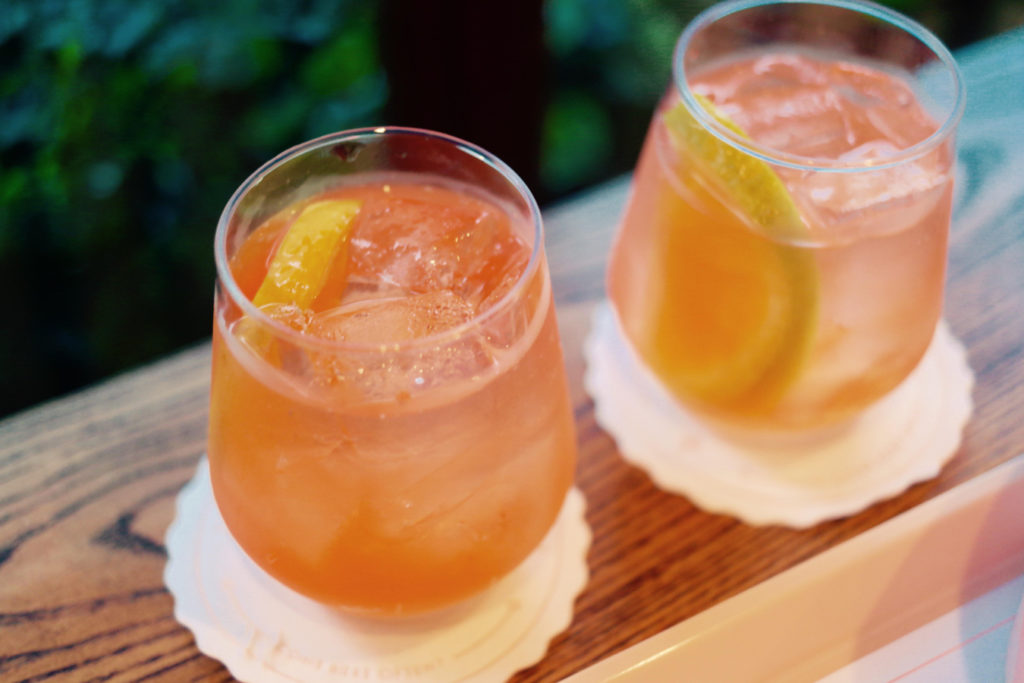 We began our meal by sharing the Antipasto Board, which comes with focaccia, shaved pecorino cheese, salami, prosciutto, arugula, cherry tomatoes, pickled giardiniera vegetables, and your choice of two spreads (we decided on eggplant caponata and truffle gorgonzola).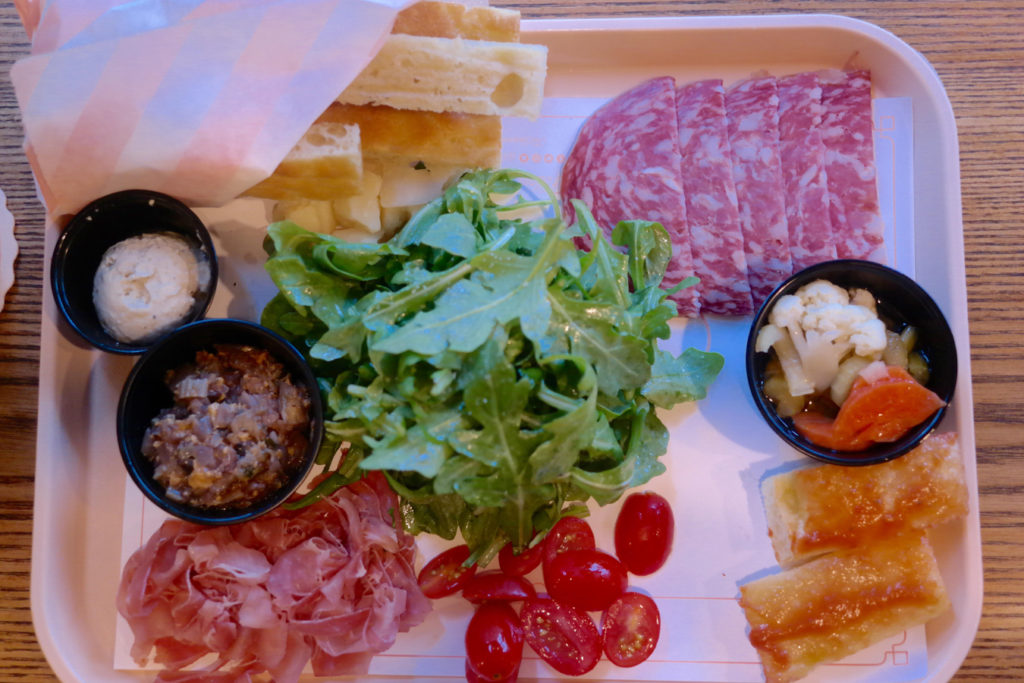 Then we split two pastas:  the zucca with vodka sauce and the campanelle with pesto.  Cyril also got himself a beef and pork meatball on the side.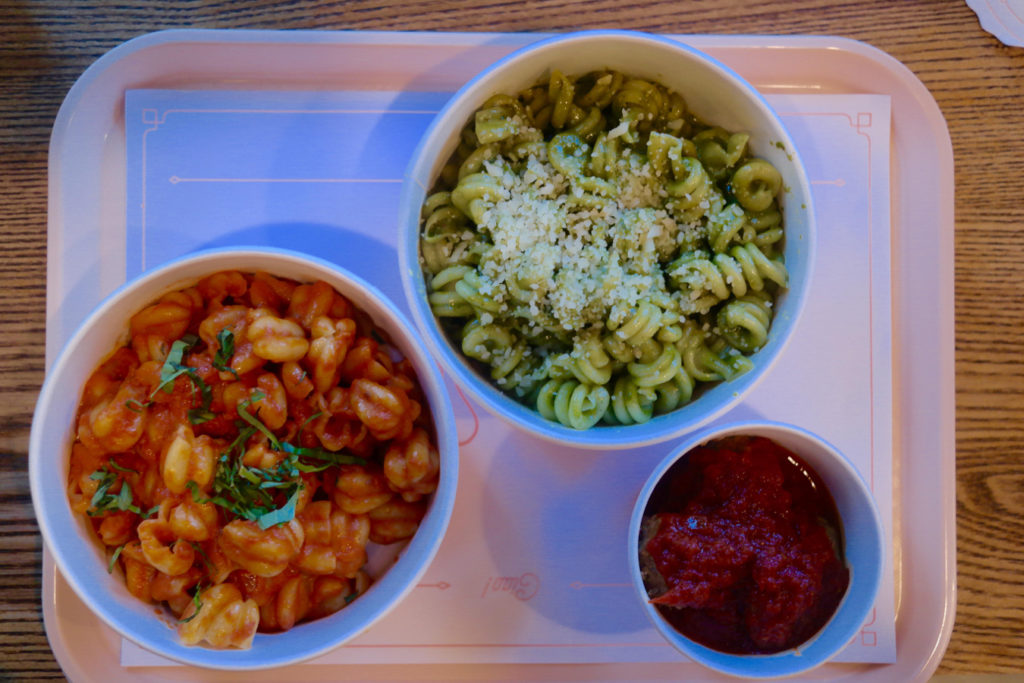 And finally, we spent one evening at Zia Esterina Sorbillo, a small and unique pizza shop that's also in Little Italy.  We tried two of their specialties – first, the montanara fried pizza …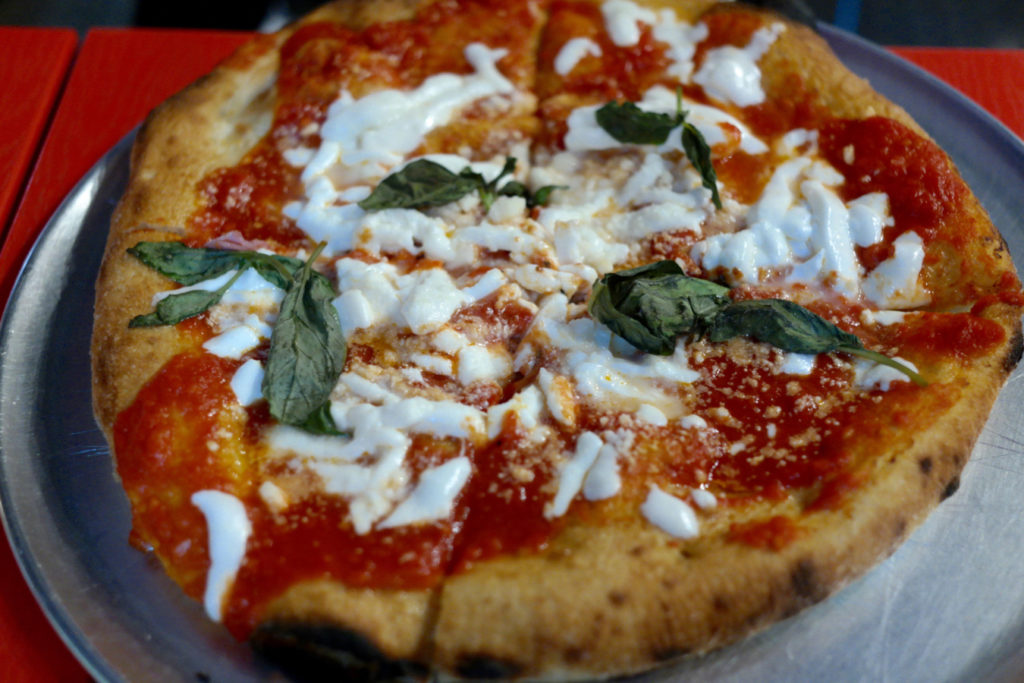 … and then the giant provola e pomodoro fried calzone.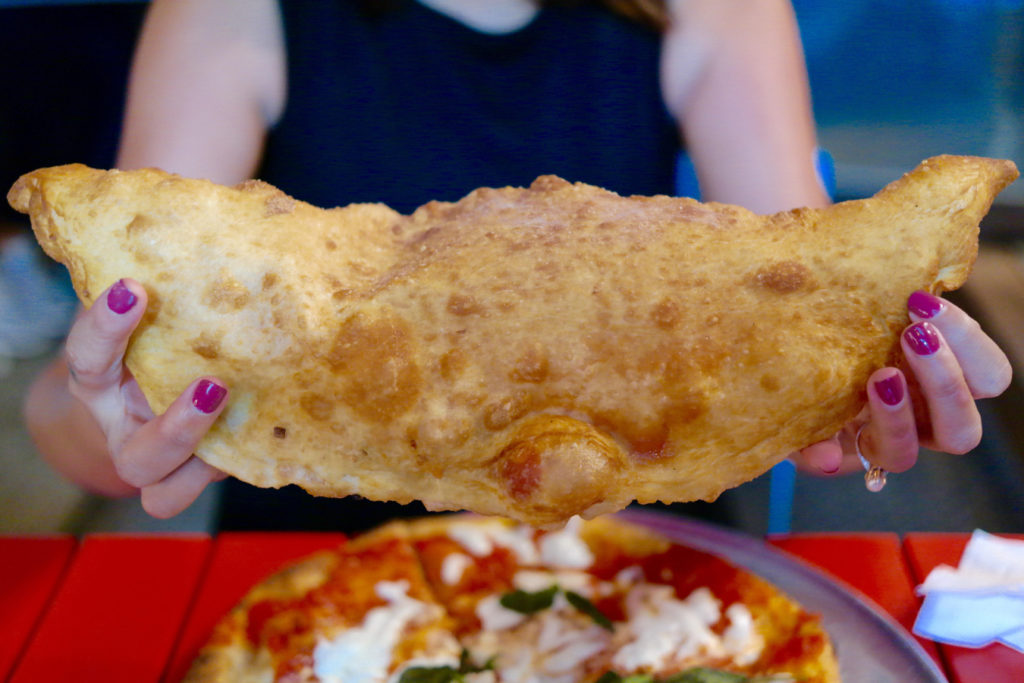 We'd recommend any of these places, because they offer a diverse selection of food for vegetarians and meat eaters alike.  Check back soon to see some of the other restaurants around New York that we've had the chance to enjoy!